The Trendiest Non-Alcoholic Spirits For Your Next House Party
A healthier twist to happy hours, elevate your gathering with these trendy zero-proof spirits.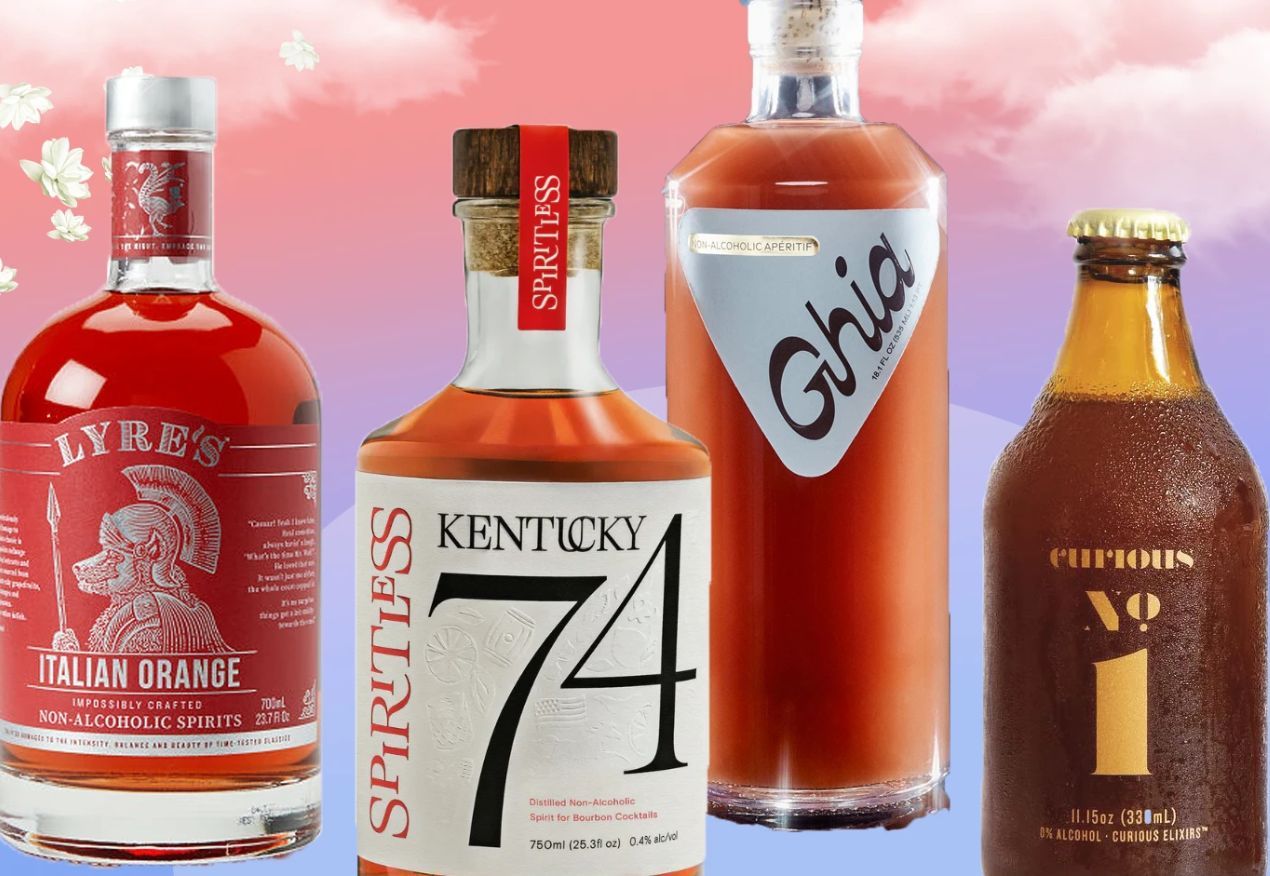 In the past few years, the market for non-alcoholic spirits has experienced a remarkable rise in its popularity. According to the latest report from NIQ, non-alcoholic beverage sales in the United States reached a total of $395 million last year. This figure reflects a remarkable year-on-year growth rate of 20.6%, showcasing the increasing popularity and demand for non-alcoholic beverages among consumers. As people seek healthier alternatives to traditional alcoholic beverages, non-alcoholic spirits offer innovative and sophisticated options for those who wish to enjoy a drink without the intoxicating effects of alcohol. With the growing trend of mindful drinking and healthier lifestyle choices, non-alcoholic spirits have become a must-have at any social gathering. In this article, we'll explore the trendiest non-alcoholic spirits that will help you elevate your house party to the next level, offering flavorful and sophisticated options for your guests to enjoy.
Seedlip
Credited for igniting the non-alcoholic spirits revolution, Seedlip is a British brand that introduced the concept of distilled non-alcoholic spirits, replicating the complex flavors and aromas of traditional spirits. With varieties such as Seedlip Garden 108, Spice 94, and Grove 42, Seedlip offers a diverse range of options that can be enjoyed as a standalone drink or used as a base for creative mocktails. Discover more about Seedlip as we had the privilege of conversing with René Hartel, the brand ambassador of Seedlip, for the Bartender's Business.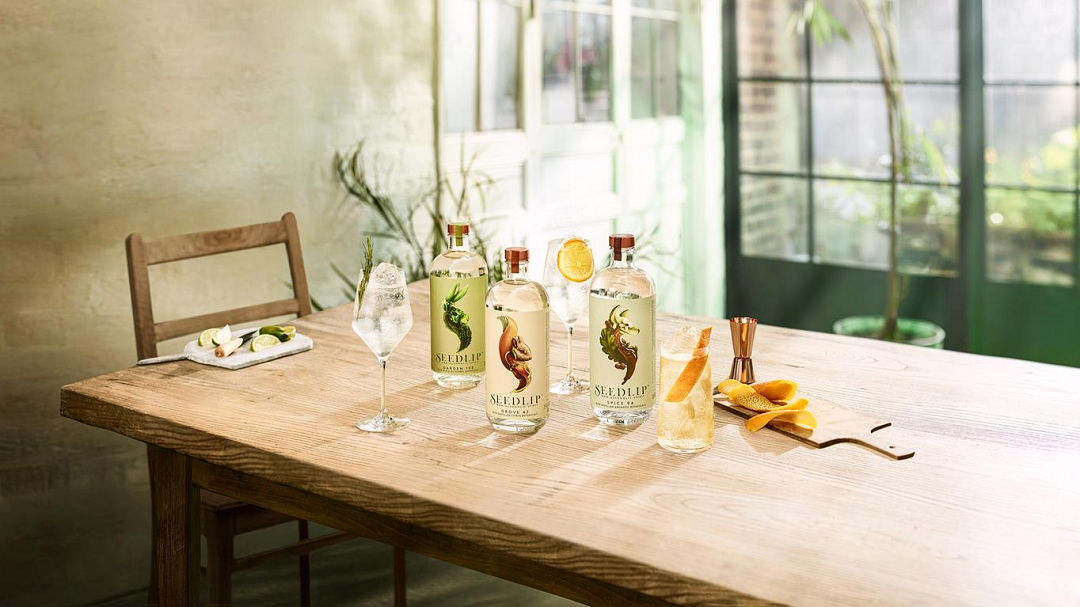 Source: Seedlip
Lyre's
Named after the Australian lyrebird, Lyre's is renowned for its extensive range of non-alcoholic spirits that mimic the flavors of classic liquors. Their carefully crafted concoctions allow individuals to savor the taste of their favorite cocktails without the presence of alcohol. From Lyre's American Malt to sparkling wine, Italian Spritz, and Aperitif Rosso, the brand offers a vast selection to suit various preferences.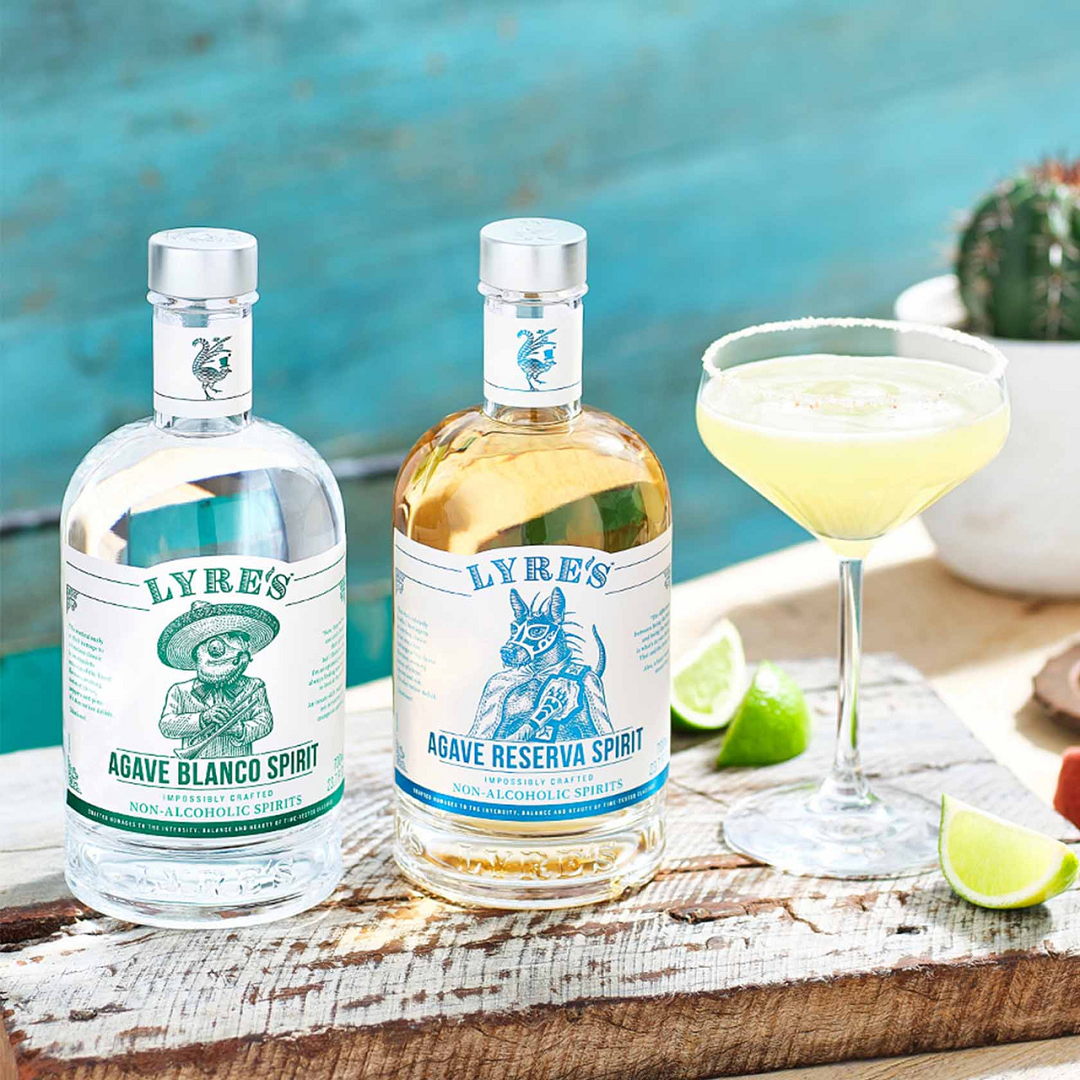 Source: Lyre's
Monday Distillery
Monday, based in South California, Is a small-batch distillery producing some of the finest non-alcoholic spirits. With a commitment to offering healthier alternatives, Monday has gained recognition for its range of non-alcoholic spirits, including gin, mezcal, and whiskey. Located in the heart of the vibrant California beverage scene, the distillery focuses on crafting high-quality, low-sugar, and natural products that provide a delightful drinking experience excluding the intoxication of alcohol.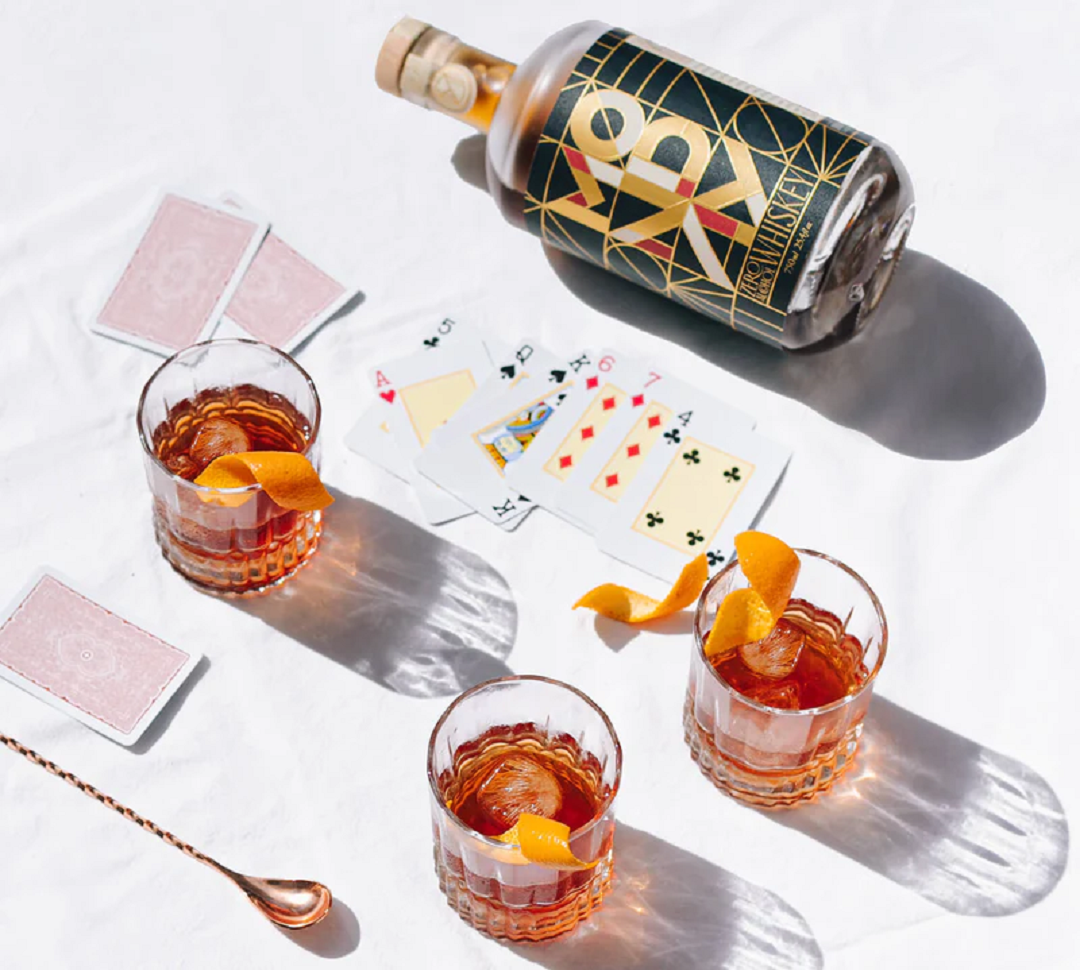 Source: Monday
Wilfred's Aperitif
Wilfred's is a renowned brand that specializes in creating non-alcoholic aperitifs, based in the UK. Their meticulously crafted concoctions capture the essence of classic aperitif, combining a harmonious blend of natural botanicals, bitter orange, aromatic rosemary, and a hint of rhubarb. Wilfred's Aperitif provides an elegant and refreshing choice for those seeking a non-alcoholic option to enhance their pre-dinner drinks or a classic spritz.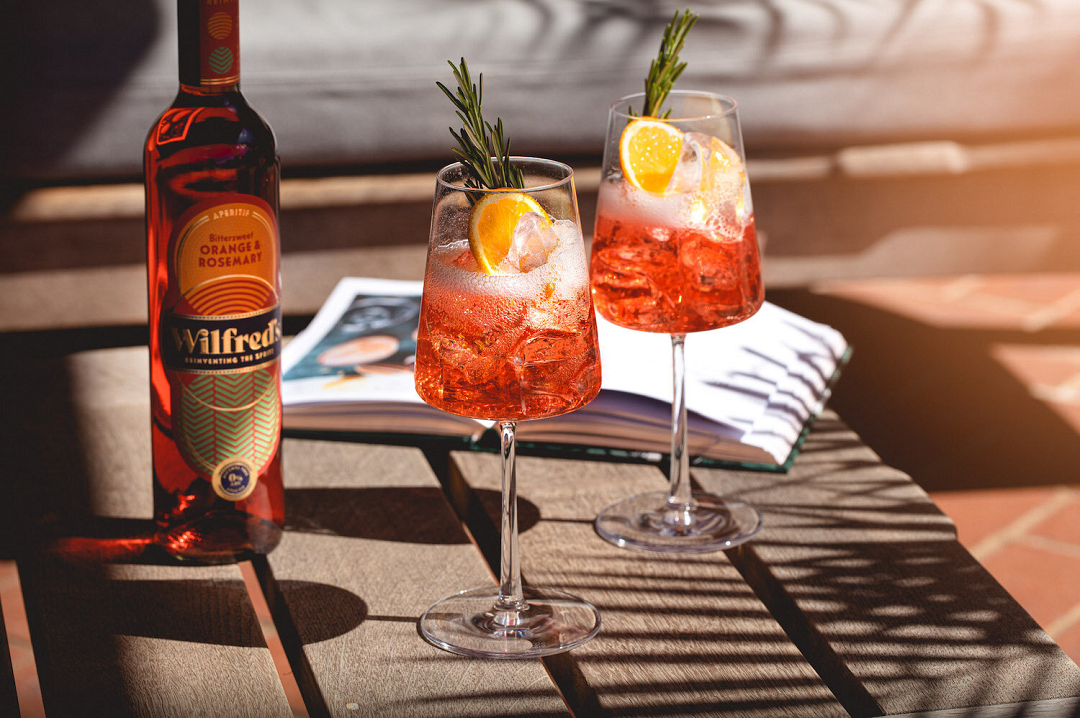 Source: Wilfred's
Spiritless
Crafted using the reverse distillation process, Spiritless produces flavorful alternatives to traditional spirits. These small-batch distilled spirits are vegan, gluten-free, keto-friendly, and are made from natural ingredients. With a distinct offering of robust flavors, Spiritless' vast range includes Kentucky whiskey, Jalisco tequila, and some amazing ready-to-drink cocktails.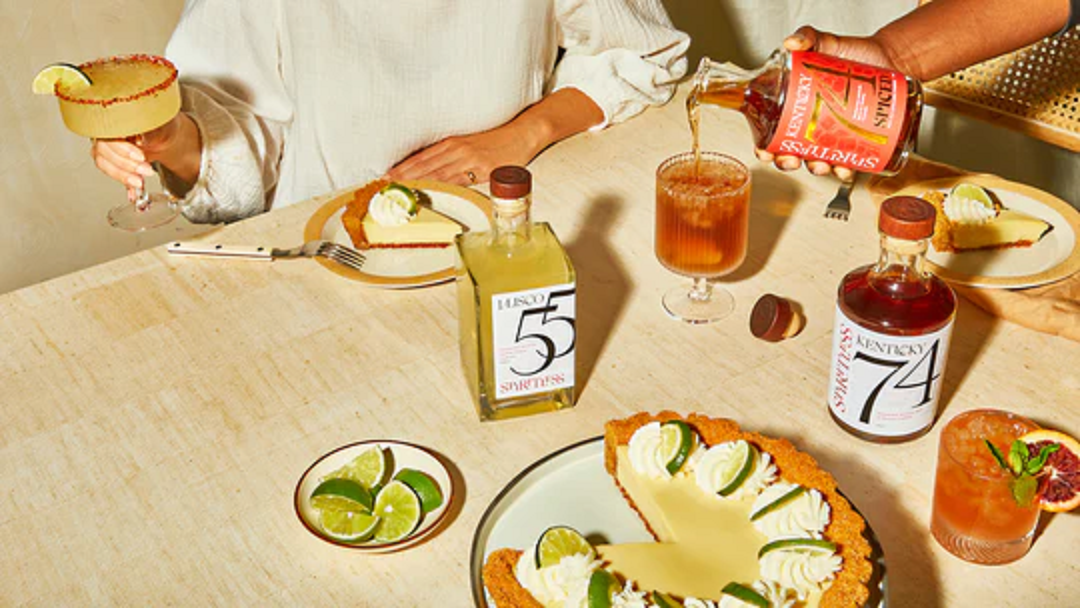 Source: Spiritless
Optimist Botanicals
Based out of Los Angeles, Optimist Botanicals are carefully distilled zero-proof botanical spirits. Made exclusively for mixing, Optimist's flavors are inspired by different parts of LA. Optimist's different expressions include Bright, Fresh, and Smokey, each of them has a distinct flavor profile and is made from different botanicals.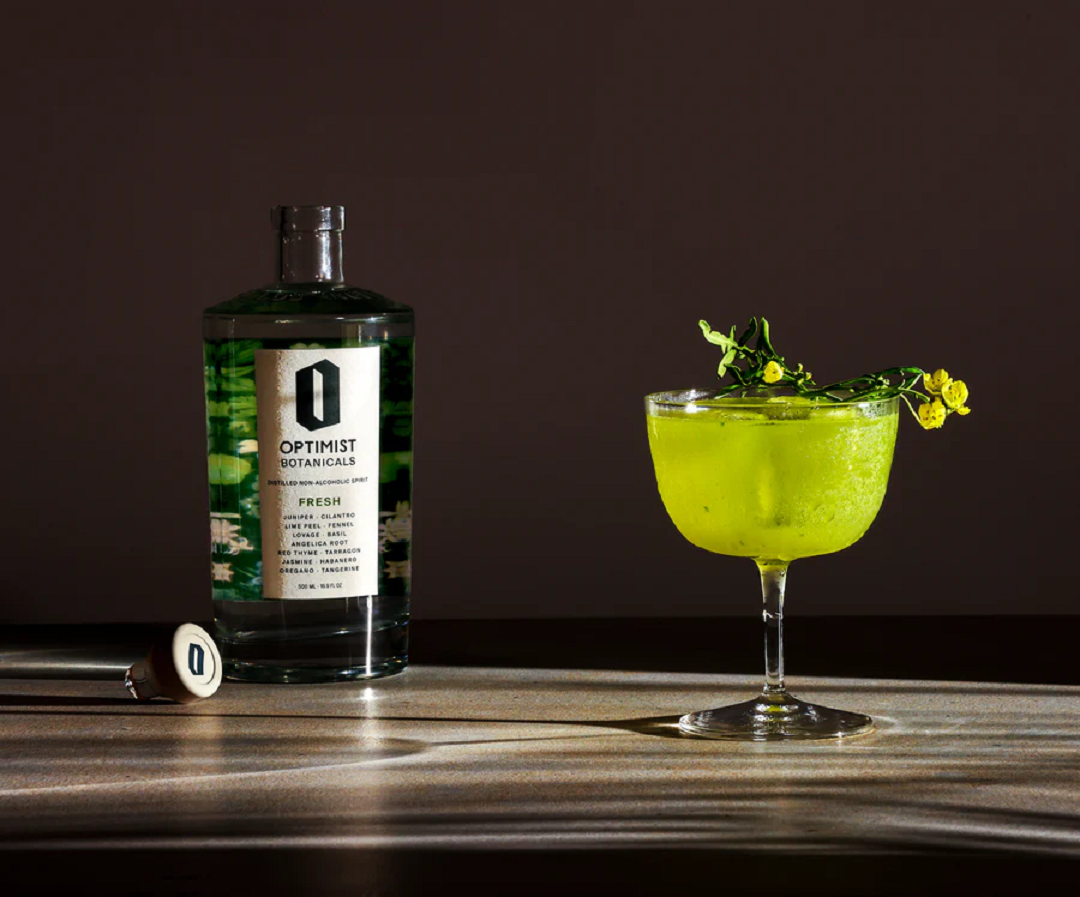 Source: Optimist Botanicals
Ritual Zero Proof
One of the leading brands in the non-alcoholic spirits market, Ritual offers a wide range of zero-proof alternatives to traditional spirits. Their collection includes non-alcoholic alternatives to tequila, rum, gin, whiskey, and aperitif, carefully crafted to capture flavors similar to their alcoholic version. With ritual, one can enjoy the ritual and complexity of their favorite cocktail without worrying about hangovers.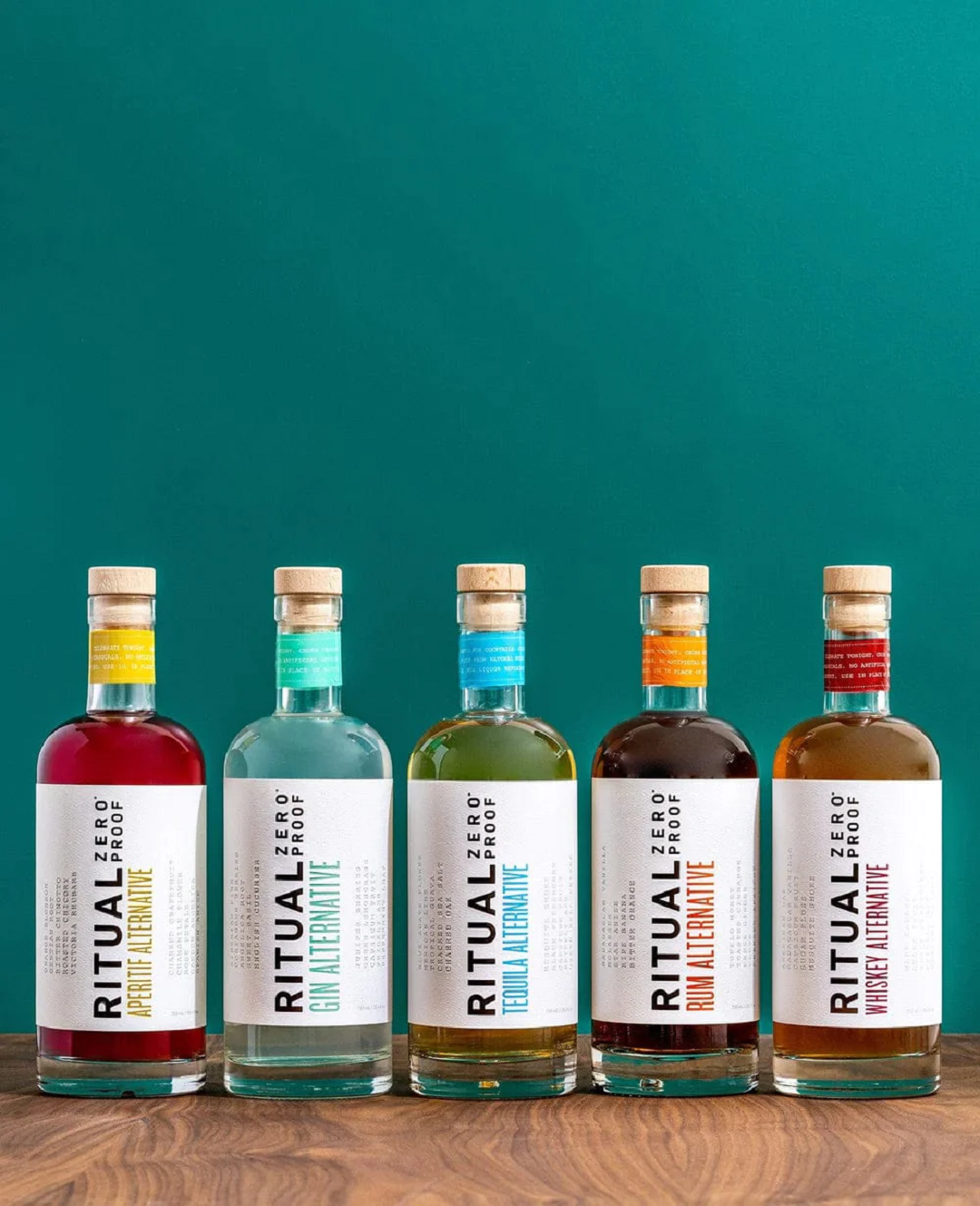 Source: Ritual Zero Proof
Ghia
Summer on the rocks, Ghia is a non-alcoholic aperitif made with natural ingredients, offering sophisticated alternatives for those seeking an alcohol-free aperitif experience. The brand combines a thoughtful blend of herbs, spices, and natural extracts to create a complex and well-balanced flavor profile.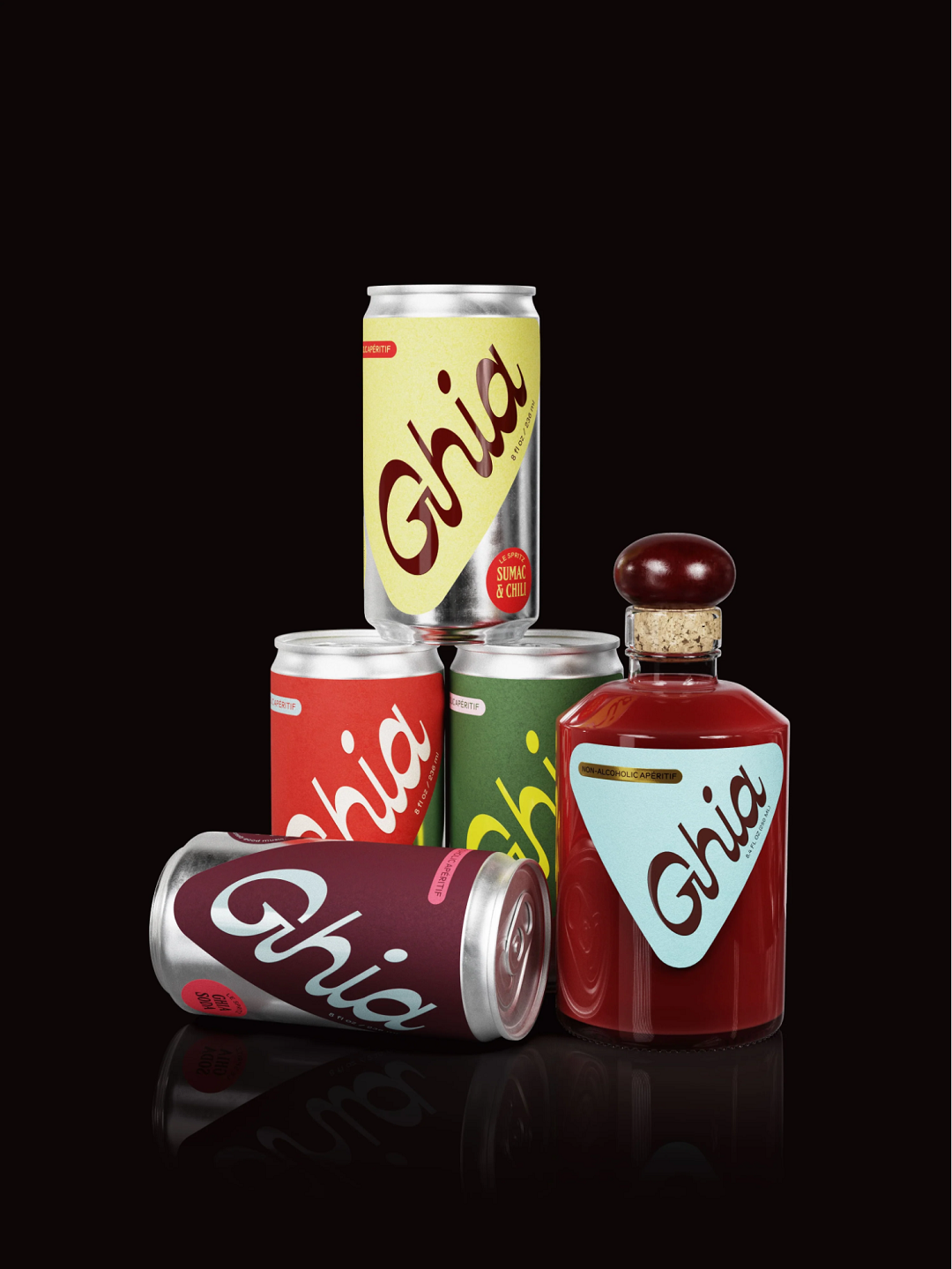 Source: Drink Ghia
Drømme
Redefining the cocktail experience, Drømme is a small-batch crafted spirit brand based in San Diego, California. Crafted using a complex blend of quality botanicals, adaptogens, and nootropics, Drømme offers two distinct flavors - Drømme Awake, revitalizes your soul and elevates your energy whereas Drømme Calm, relaxes and quiets your mind.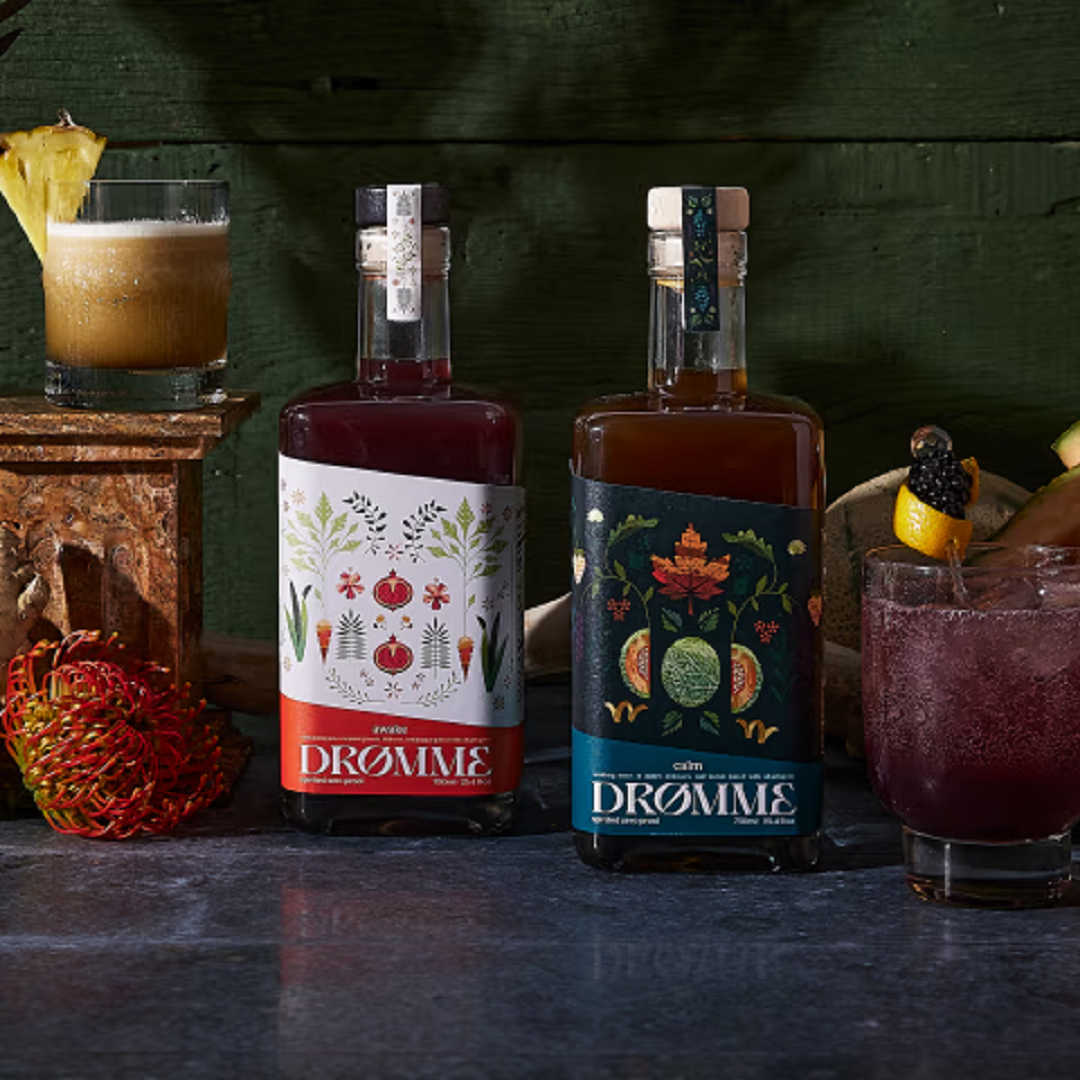 Source: Drømme
MeMento
Originating from Milan, Italy, MeMento is an organic and aromatic distilled water, made by using natural ingredients. Made for mixing according to ancient traditions, it comes with a standard, green, and blue variation, each with a unique flavor profile. MeMento's versatile drink can be used to craft an exclusive cocktail or savored neat any time of the day.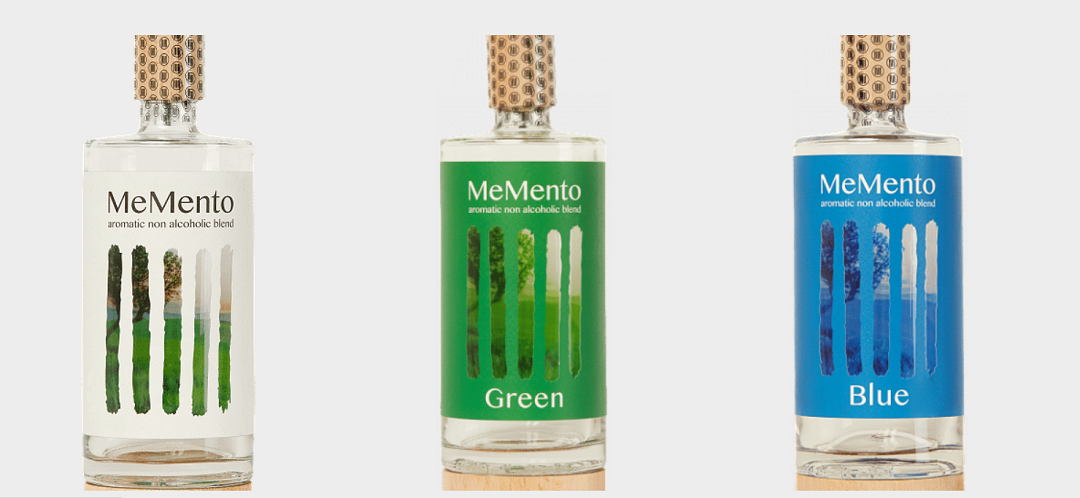 Source: MeMento
When it comes to hosting a house party, offering your guests a selection of trendy non-alcoholic spirits can elevate the experience to a new level. From the flavorful Seedlip to the soothing Drømme, these spirits provide an array of flavors and profiles that cater to different preferences. These spirits will ensure that even those who choose not to consume alcohol can enjoy the same sophistication and complexity found in traditional cocktails. So, stock up on these trendiest non-alcoholic spirits, get creative with your mixology skills, and prepare for a house party that will leave a lasting impression on your guests.
If you are a producer, seize the opportunity to showcase your product by listing it in the Global Drinks Guide, which allows you to feature your beverage in up to ten city drink guides. Don't miss out on this chance to gain visibility and reach a wider audience for your product.
Header Image Source: Vice
Article By Tushar Anand, Beverage Writer & Sommelier