The World's Top Limited Edition Elixirs 2023
Unboxing the rare elixirs, a world of some of the best-limited edition artisanal spirits that surpasses craftmanship's limits.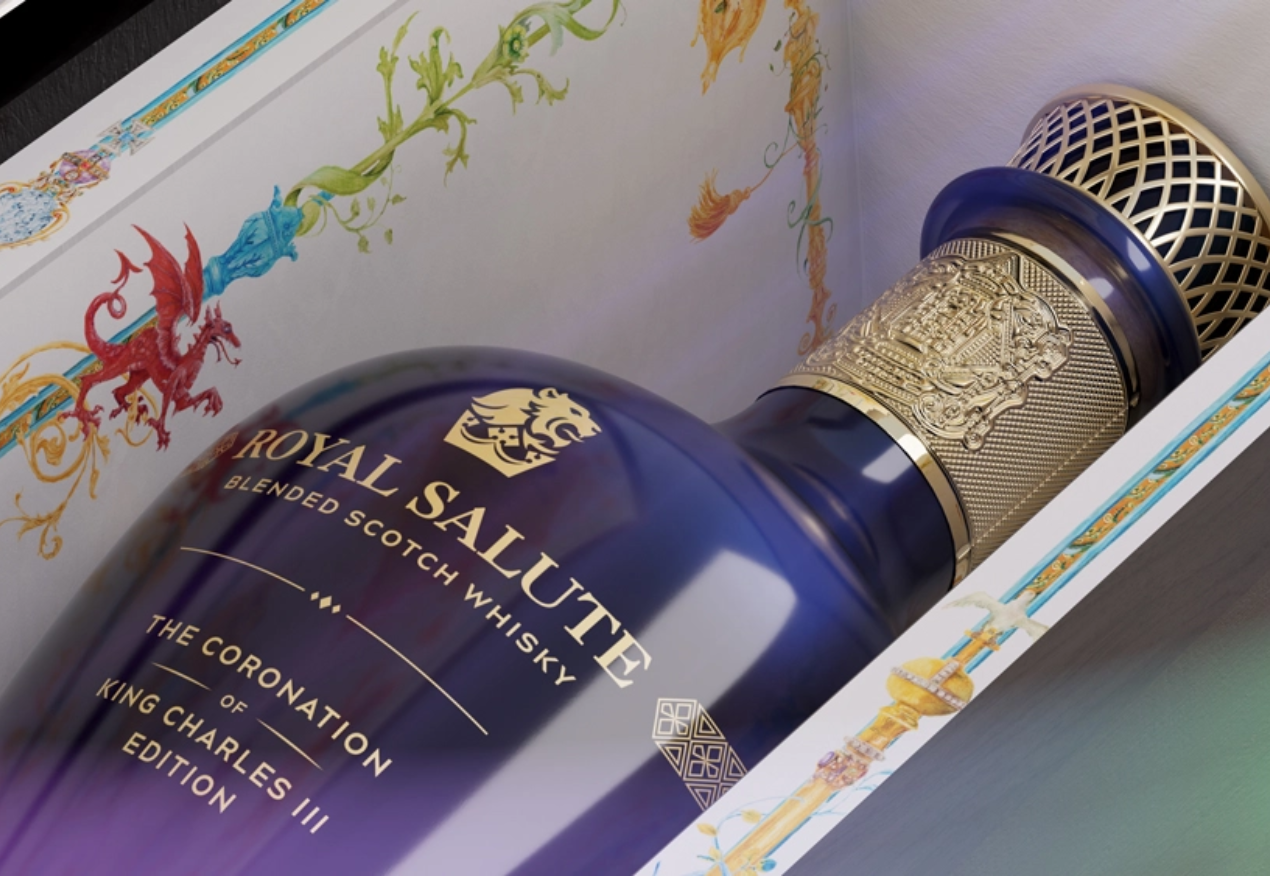 When it comes to the world of fine spirits, few things ignite the imagination of connoisseurs, one of those is limited edition releases. Limited edition spirits are a prime example of exclusivity and artistic expression, justifying their worth. These exceptional elixirs are crafted with careful attention to detail, pushing the boundaries of taste, craftsmanship, and rarity. Limited edition offerings can include annual releases, special edition bottles, artist collaborations, and much more. In this article, we will explore some of the most coveted limited-edition spirits that have captivated the hearts of collectors and enthusiasts. From whisky to cognac and beyond, these remarkable spirits offer a glimpse into the pinnacle of the distiller's art.
Glen Scotia 11-Year-Old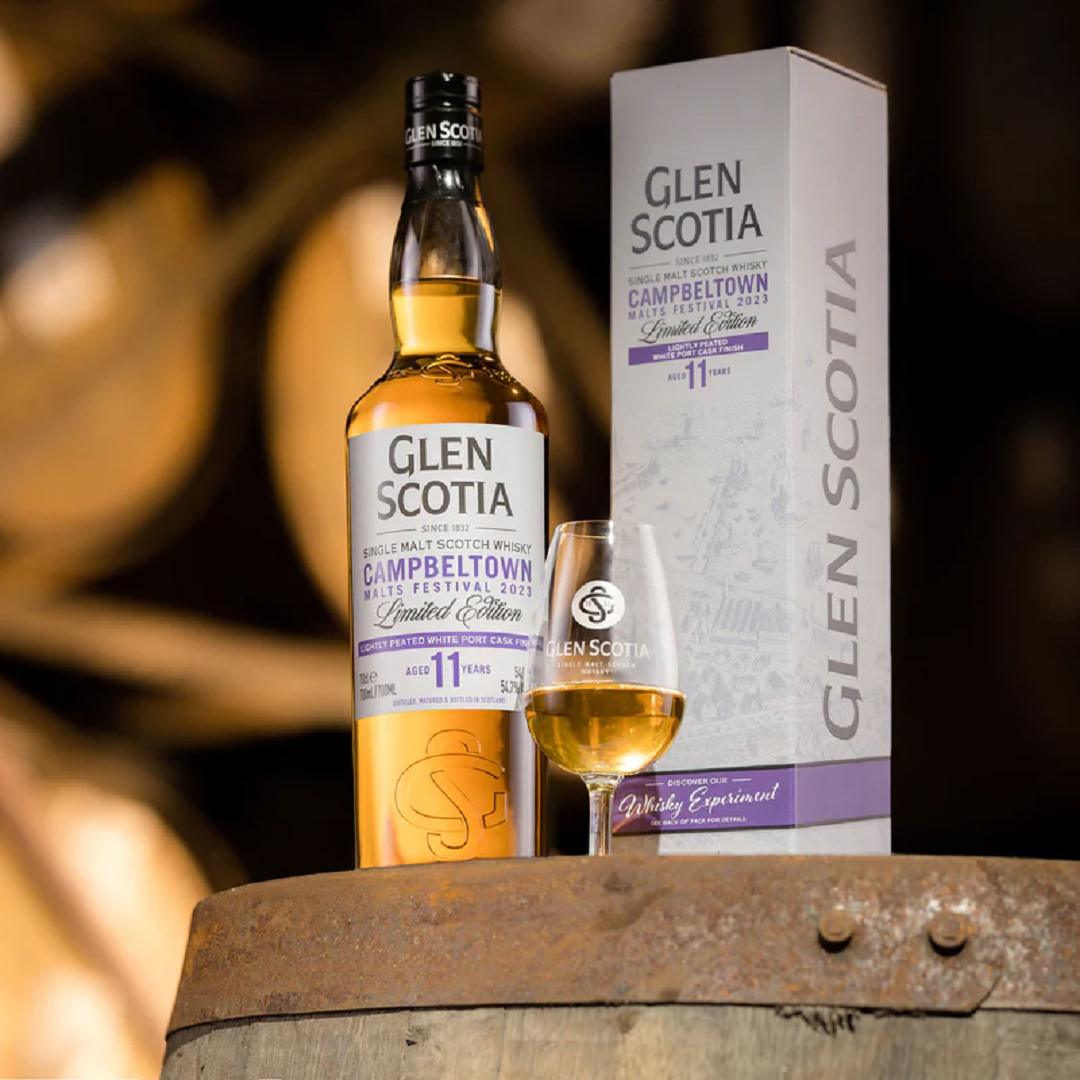 Source: Glen Scotia
Inspired by Campbeltown Malts Festival, this festival edition single malt is a limited edition bottling by Glen Scotia. This 11-year-old malt is aged in a white port cask for 12 months, giving it a rich fruit-forward character with delicate spiciness. Each bottle comes with a QR code that transports you to a one-of-a-kind digital whisky experiment, led by the distillers of Glen Scotia.
Scallywag Chocolate Edition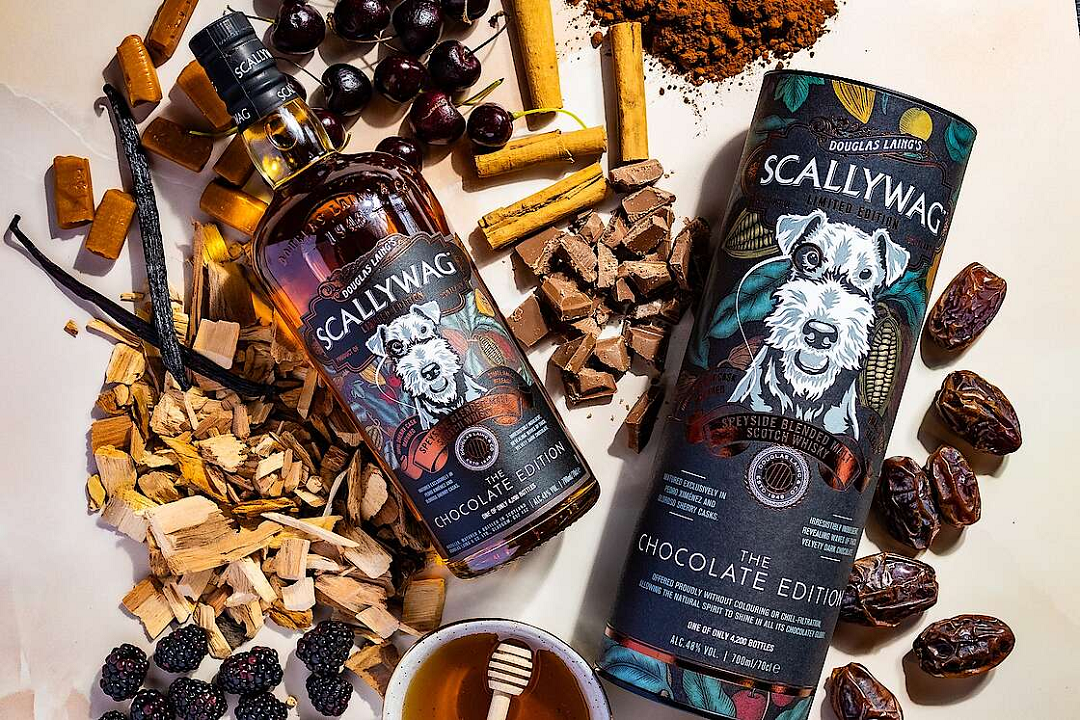 Source: Whisky.com
Inspired by a long line of Douglas Laing family Fox Terriers, Scallywag's 2023 Chocolate Limited Edition is a Speyside blended malt aged exclusively in ex-sherry casks. Delighting every whisky connoisseur, its palate is a symphony of warm hot chocolate, brown sugar, spiced chocolate ganache, and hazelnut praline. This 100% Sherry Cask Matured Malt is a true treasure and honors the legacy of the Douglas Laing family.
Mancino Sakura Vermouth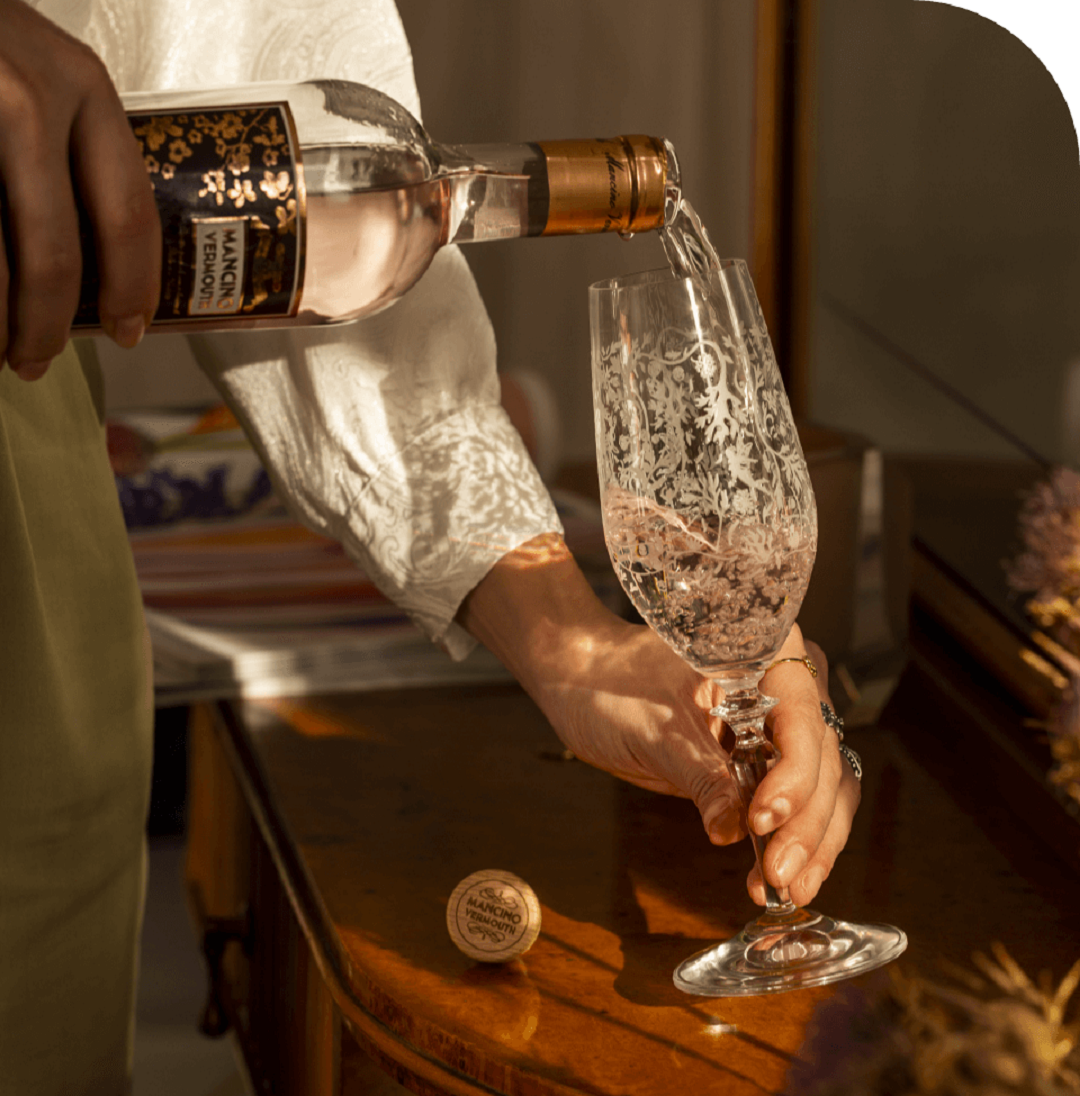 Source: Mancino Vermouth
The passion for Japanese and Italian culture comes to life in the limited edition of Mancino Vermouth. Infused with cherry blossoms from Kyoto and Italian Viola flowers, this enchanting blend of 20 botanicals, rooted in Italian white wine, results in a unique bitter-sweet profile. With only 4000 bottles produced annually, it's a celebration of the harmonious bond between two cultures.
Ardbeg Heavy Vapours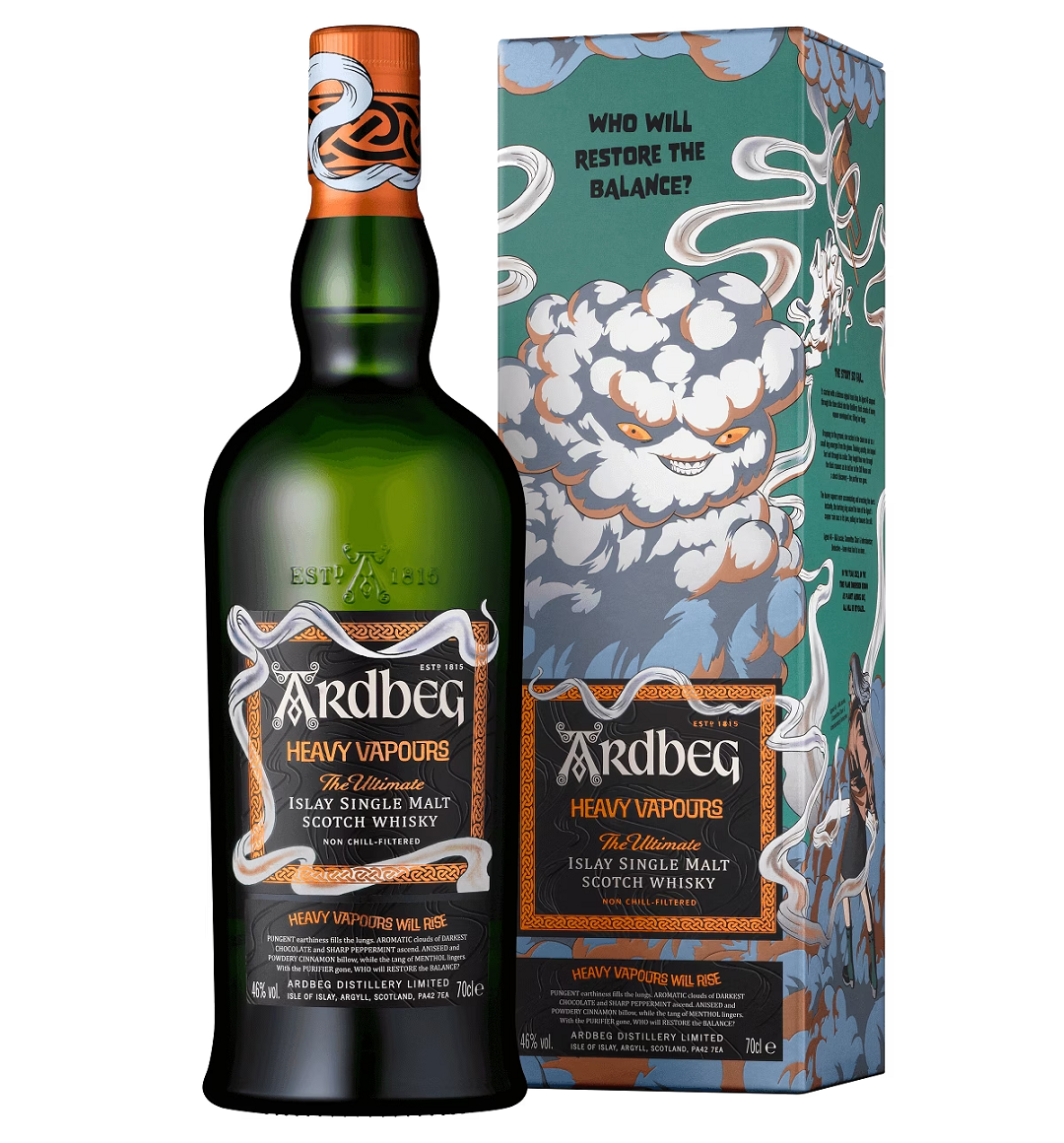 Source: Ardbeg
To celebrate Ardbeg Day 2023, a limited-edition single malt was crafted by Dr. Bill Lumsden. This experimental whisky dares to alter Ardbeg's classic fruit-smoke equilibrium by removing the copper purifier, unleashing heavy vapors. Peppermint, cardamom, dark chocolate, and eucalyptus unite in a wild smokiness, accompanied by a cloying sweetness, while a splash of water reveals dark chocolate cream intertwined with smoked artichoke nuances.
Big Peat The Smokehouse Edition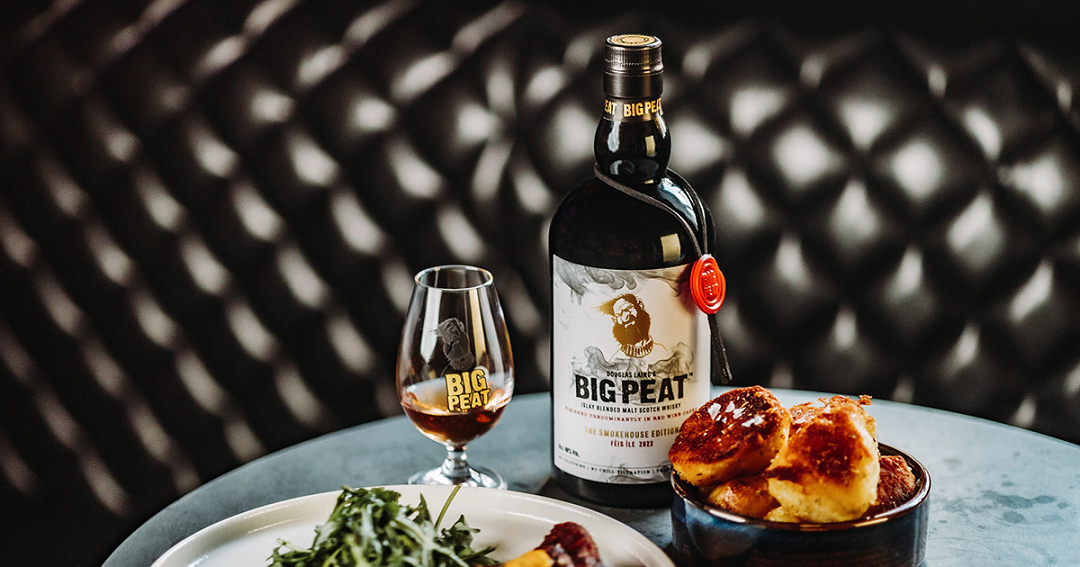 Source: About Drinks
Released for the 2023 Feis Ile festival, this Douglas Laing blended malt combines various heavily peated single malts from Islay. Predominantly matured in robust red wine casks, it offers a nose of dark fruits, red apples, vanilla, and oak. The palate delights with dried cherries, peat smoke, brine, and peppery spices. Big Peat perfectly embodies Islay's essence, with sweetness from Caol Ila, balance from Bowmore, earthy notes from Ardbeg, and elegance from Port Ellen.
Mac-Talla Pedro Ximenez Casks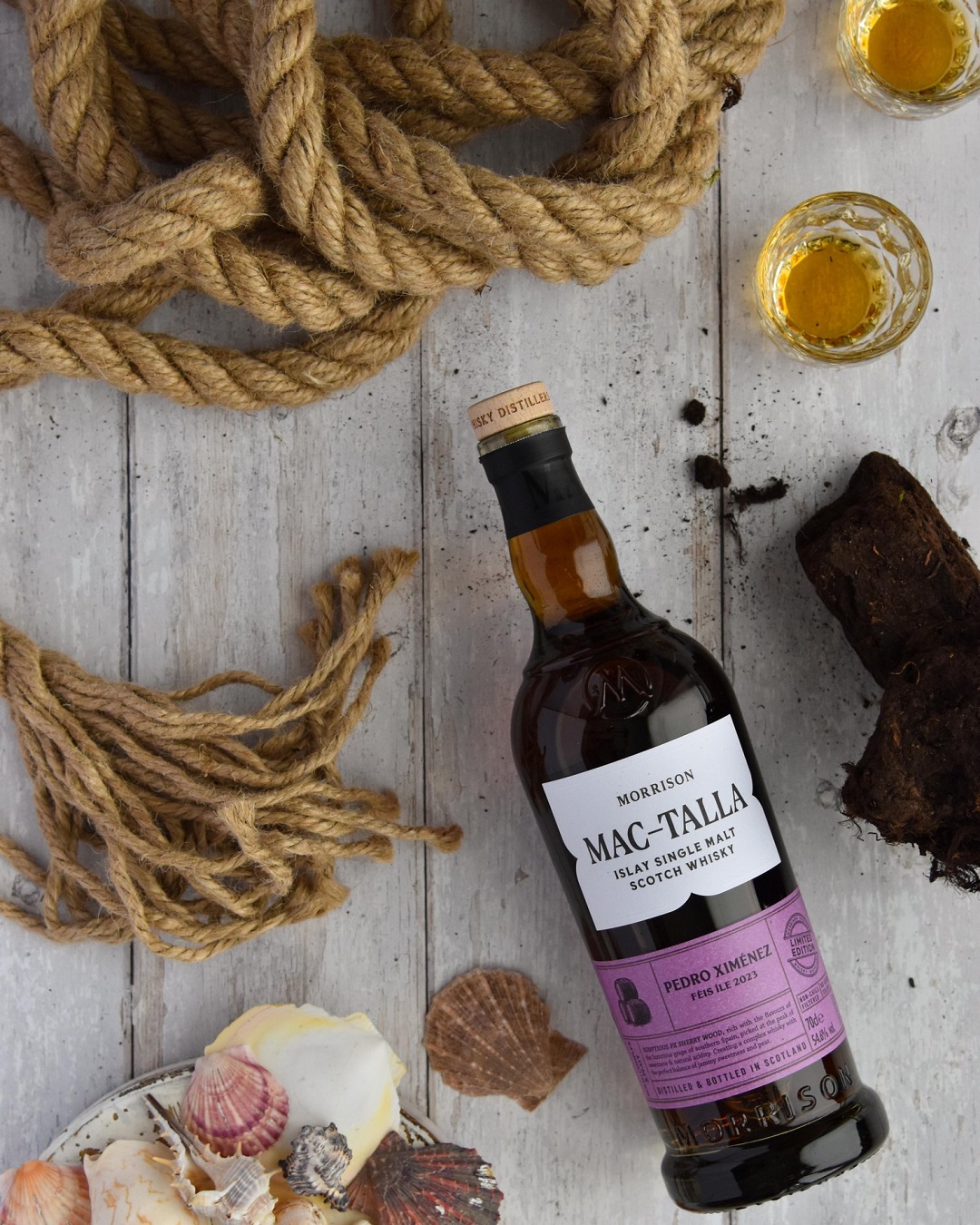 Source: Mac-Talla
In honor of the 2023 Feis Ile festival, Morrison Scotch Whisky Distillers presents Mac-Talla Pedro Ximenez Casks, a limited-edition single malt expertly crafted from 26 exceptional Islay whiskies. Matured in ex-Pedro Ximenez sherry casks, it strikes a perfect harmony between maritime smoke, burnt toffee, stewed berries, bonfire, dates, rum and raisin, and orange marmalade. A delightful balance of jammy sweetness and peat awaits in every sip.
Loch Lomond 2000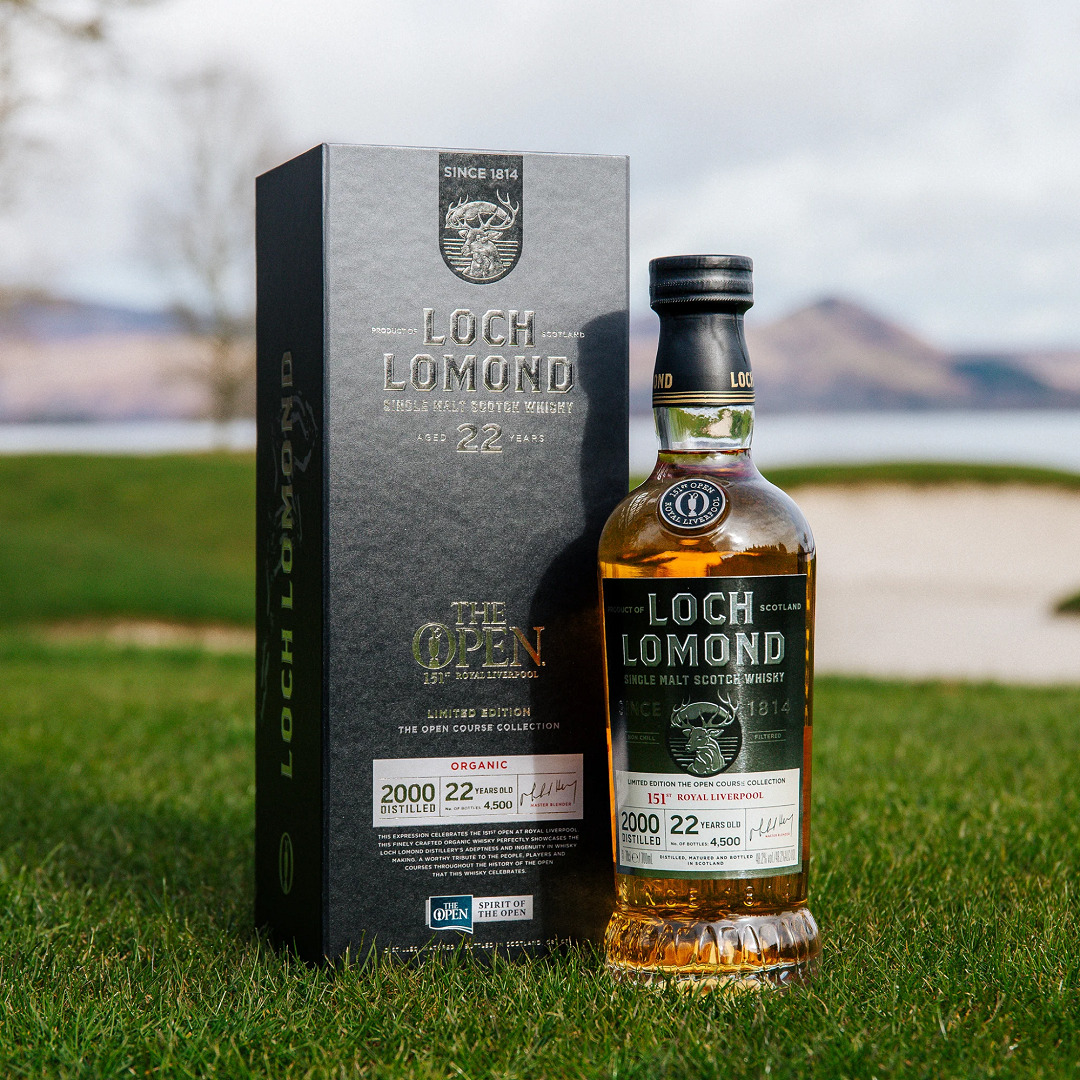 Source: Loch Lomond
In celebration of Loch Lomond's partnership with The Open, a certified Organic 22-year-old whisky was expertly crafted. Distilled in 2000 at Loch Lomond, it pays tribute to every Open Championship, spanning from the historic first event at Prestwick in 1860 to the 151st Open held this year at Royal Liverpool. Its distinguished flavor profile highlights gentle honey, pineapple, mango, and toasted oak notes.
Hennessy XO by Yan Pei-Ming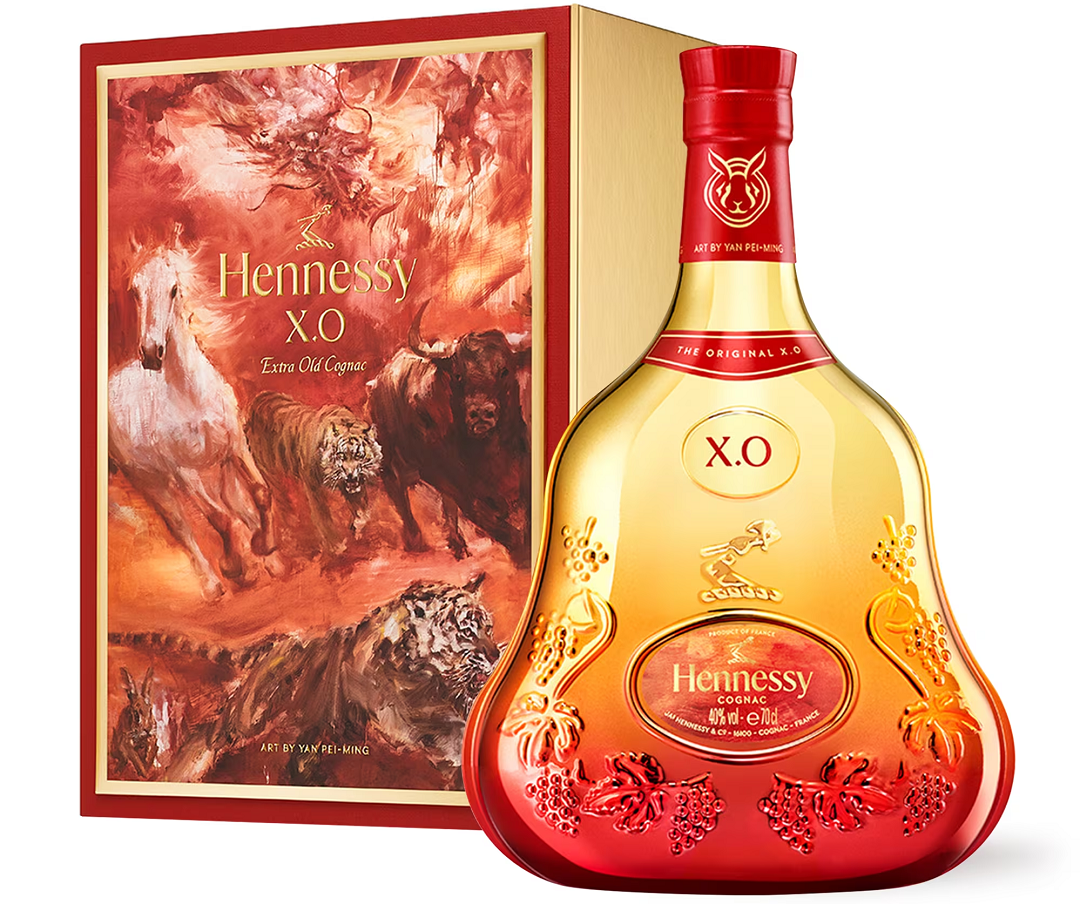 Source: Hennessy
Hennessy XO and renowned contemporary artist Yan Pei-Ming collaborated to create a limited-edition masterpiece. Encased in a luxurious gift box, it showcases the Chinese lunar calendar's twelve animals, celebrating the year of the rabbit in 2023. This exclusive offering is a must-have for collectors, its harmonious structure, offers a remarkably long and satisfying finish.
Johnnie Walker King George V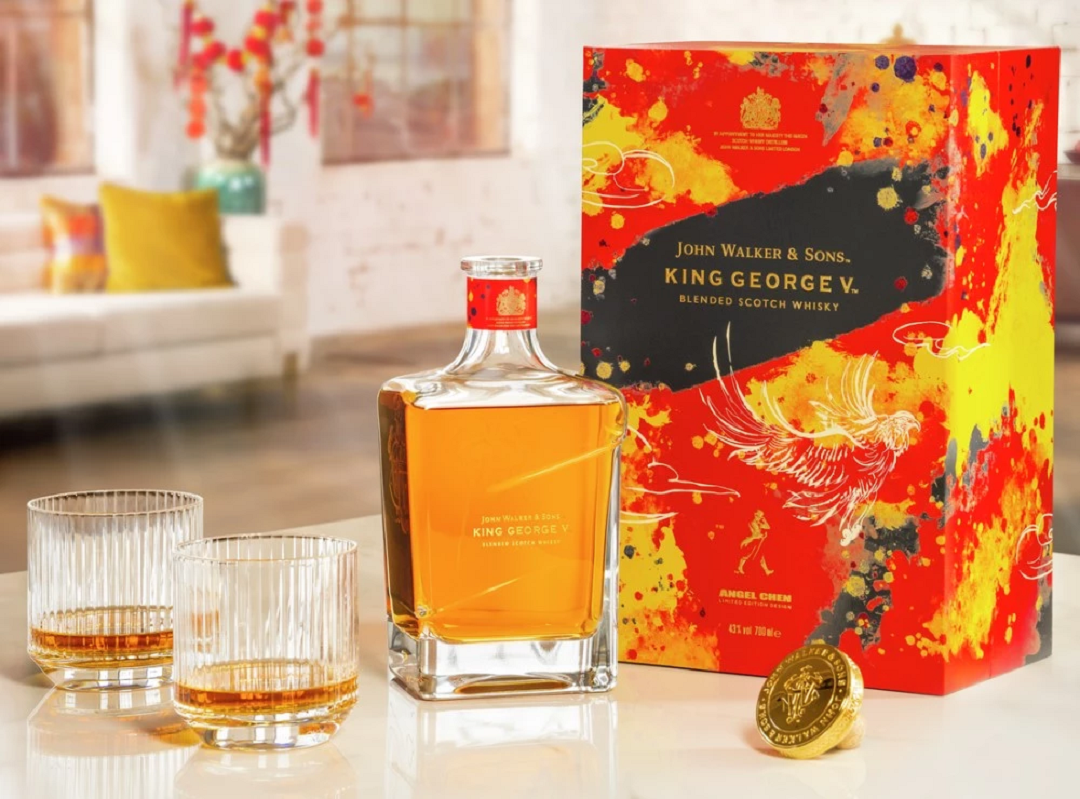 Source: Johnnie Walker
Crafted from exceptionally rare and valuable casks, some holding the essence of the now-silent Port Ellen distillery, this elegant and creamy whisky offers exclusivity in every drop. The new limited-edition design, a creation by fashion designer Angel Chen, makes it an ideal gift for those who cherish companionship and seek to celebrate this special year. Embracing sweet and smoky aromas from Port Ellen, the palate reveals captivating notes of orange, raisins, figs, and cinnamon, leaving a lasting and fulfilling finish.
Port Ellen 1982 - 40 Year Old Eidolon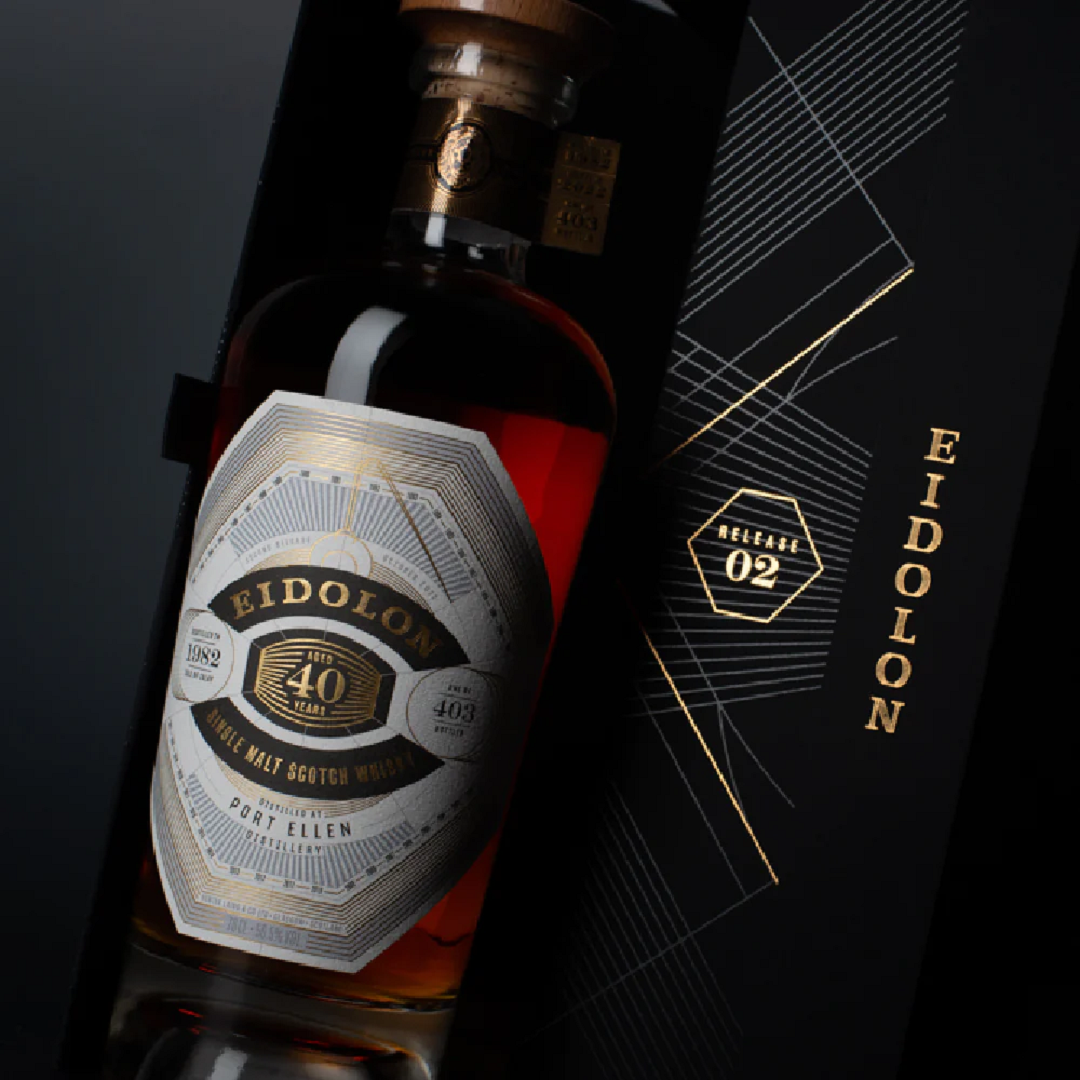 Source: Ardnahoe Distillery Shop
Part of the exclusive Eidolon Trilogy by Hunter Laing, the 1982 Port Ellen aged 40 years is an iconic whisky representing the history of Islay whisky making. Limited to just 403 bottles, this deep amber-hued release reveals a sherry cask's impact with rich red fruit, cocoa, cherry, pecan, caramel, and sweet pipe tobacco on the nose. The palate intensifies with dark chocolate, espresso, citrus, polished wood, fragrant tobacco, and encompassing Islay peat smoke, leading to a lingering finish adorned with tar, honey, black tea, and chocolate almonds. This natural cask-strength whisky at 56.5% ABV, free from artificial color and chill-filtration, captures the essence of a legendary era before the distillery's closure.
Dalmore 45-Year-Old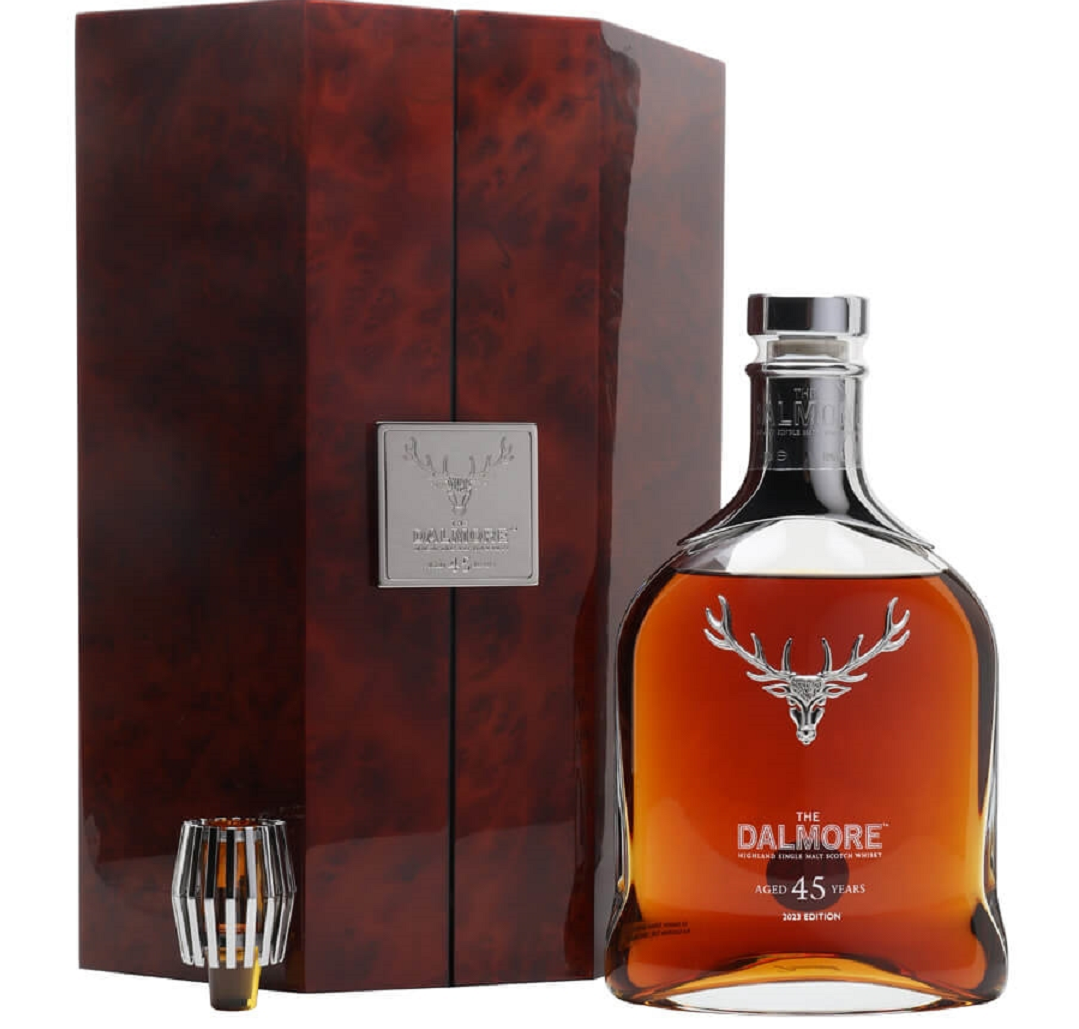 Source: The Whisky Exchange
Mesmerizing in both presentation and taste, The Dalmore 45-Year-Old limited-edition for 2023 captivates with its exquisite blend of ex-bourbon casks, Cabernet Sauvignon wine barrels, and vintage Tawny port pipes. The result is a rare and indulgent whisky, capturing the palate with delightful flavors of figs, Manuka honey, ripe bananas, and roasted coffee beans.
Royal Salute The Coronation of King Charles III Edition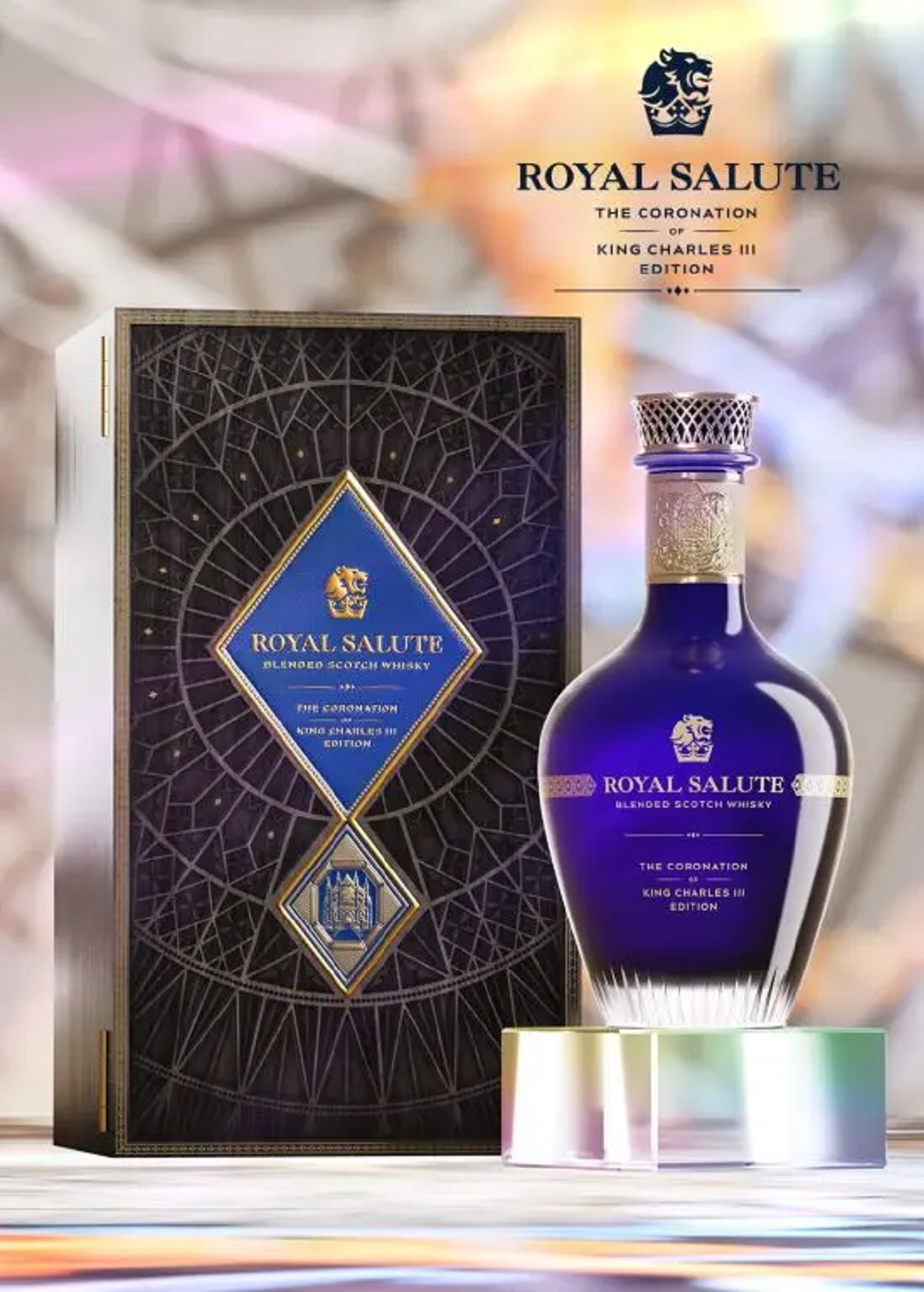 Source: Royal Salute
Celebrating the dawn of a contemporary monarchy, Royal Salute presents the Royal Salute Coronation of King Charles III Edition, initially crafted as a gift for Her Majesty Queen Elizabeth II's Coronation in 1953. Master Blender Sandy Hyslop expertly curates this timeless expression, a blend of over 53 rare malt and grain whiskies. The nose evokes fresh redcurrants, strawberry jam, banoffee pie, dark chocolate praline, roasted chestnuts, clove spice, and charred pineapple. The palate delights with poached pears, sweet figs, toffee, hazelnut chocolate, and a lively blend of festive spices in the finish.
Limited edition spirits are a true reflection of the passion and skill of their creators. These extraordinary drinks go beyond ordinary craftsmanship, giving us a peek into a world where rarity, uniqueness, and top-notch quality come together. Each of these limited edition spirits is the very best in its category, delighting our senses and leaving us in a different world of flavors. While getting hold of these special bottles can be tough, their appeal never fails to fascinate spirit lovers all around the globe.
If you are a beverage producer seeking to enhance visibility and engage directly with consumers. Take advantage of the chance to promote your product on a global scale by enlisting it in the Global Drinks Guide. This exceptional opportunity lets you showcase your beverage in up to ten city drink guides. Organized by the Beverage Trade Network, this international rating platform seeks to acknowledge, reward, and elevate wine, beer, and spirits brands based on their exceptional quality, value, and packaging. Embrace this golden opportunity to expand your reach, entries are already open!
Header Image Source: Robb Report
Article By Tushar Anand, Beverage Writer & Sommelier