Top 100 spirits recommended by London's spirits experts
London's top bartenders, spirits buyers and mixologists will bring you the top 100 spirits brands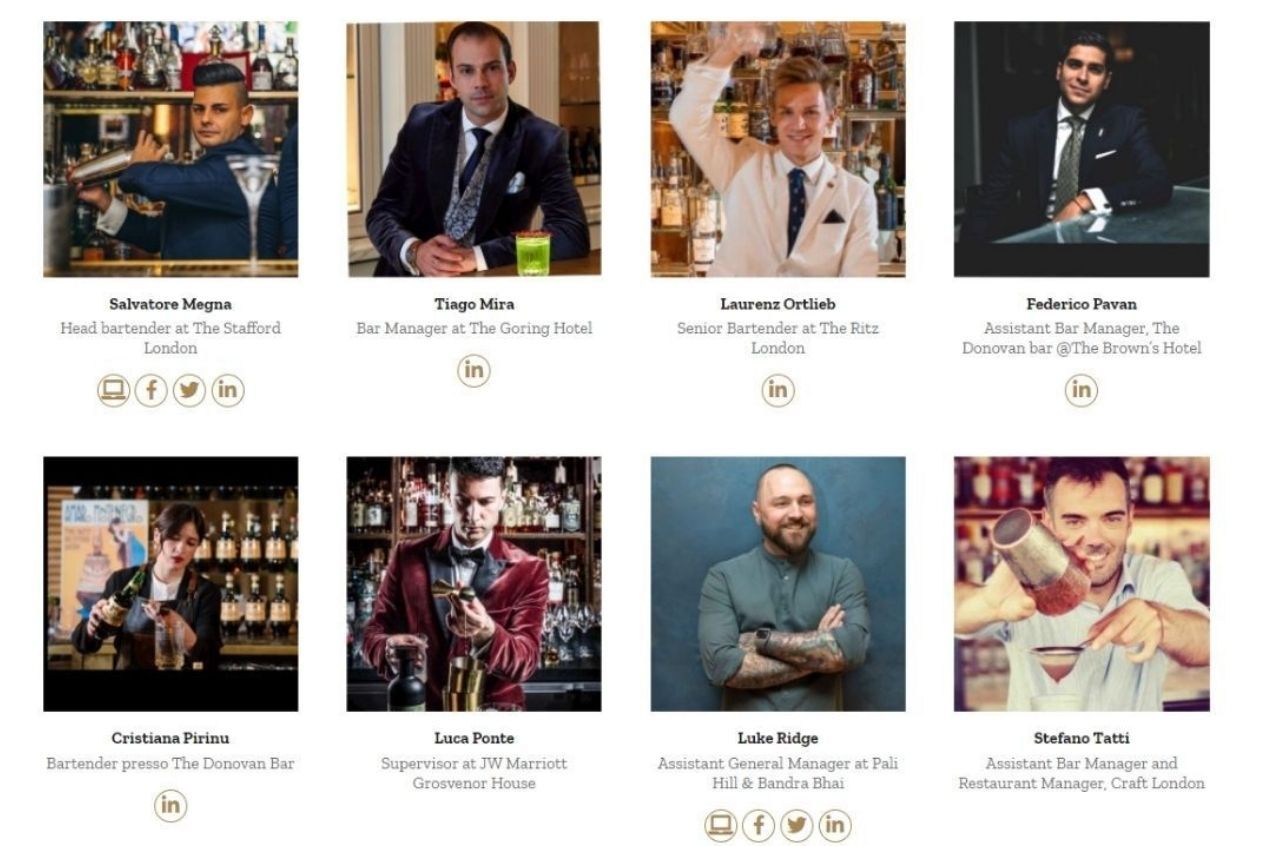 The world's best spirits will once again be battling it out and vying for attention in the London Spirits Competition, which goes into its fourth year on the back of record entries for the 2020 event, increased recognition around the world and a new consumer website, Partnership and integration with The London Drinks Guide, to help promote the brands, distillers and their importers who pick up medals and trophies in the event.
When it comes to competing on the back bar of the most prestigious outlets in the world than knowing you are amongst the best in class in London stands for a lot. That's what is up for grabs in the 2021 London Spirits Competition which is open now for entries from spirits brands all over the world.
Judges are made up of some of the most influential bartenders, mixologists, bar managers and owners in London – arguably the world's most prestigious and influential drinks and spirits market in the world. If you can make it in London, then there is no reason why you can't make it to any other city. By tasting, sipping and assessing your products the judges are also the ones that will potentially then go on to then pour and serve them in their outlets.
The Judges
The first edition of 2021 London Spirits Competition judges is out which includes some of the best bartenders, mixologists and spirits buyers and tastemakers in business.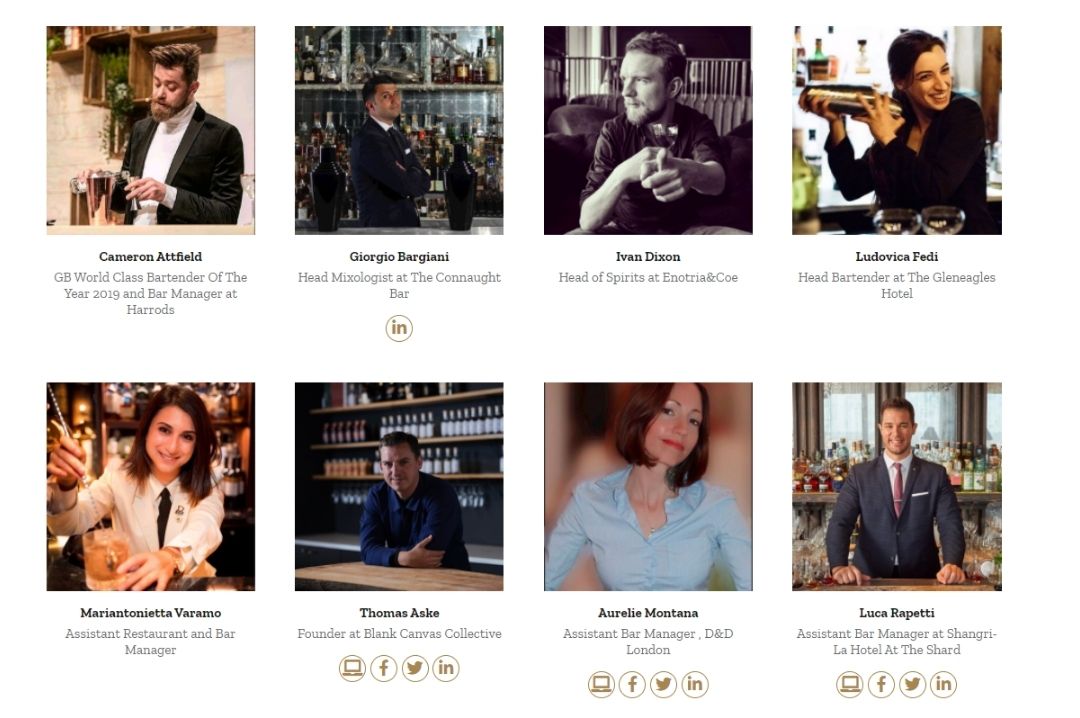 Cameron Attfield, GB World Class Bartender Of The Year 2019 and Bar Manager at Harrods
Giorgio Bargiani, Head Mixologist at The Connaught Bar
Ivan Dixon, Head of Spirits at Enotria&Coe
Ludovica Fedi Head Bartender, The Gleneagles Hotel
Maria Antonietta Varamo, Assistant Restaurant and Bar Manager
Thomas Aske, Founder at Blank Canvas Collective
Aurelie Montana Assistant Bar Manager, D&D London
Luca Rapetti Assistant Bar Manager at Shangri-La Hotel At The Shard
Nelson Reis Bartender at Soho House & Co
Tudor Cosmin Head Bartender at Marriott International
Vitor Lourenço Head of Bars at Harbour Hotels
Laurenz Ortlieb Senior Bartender at The Ritz London
Cosmin Tigroso Head Bartender at Vintry & Mercer
Emilia Wrelton Bar Manager at The Ivy St. Helen's Square.
Luke Ridge Assistant General Manager at Pali Hill & Bandra Bhai
Tiago Mira Bar Manager at The Goring Hotel
Cristiana Pirinu Bartender presso The Donovan Bar [...] View all judges
The top 100 spirits brands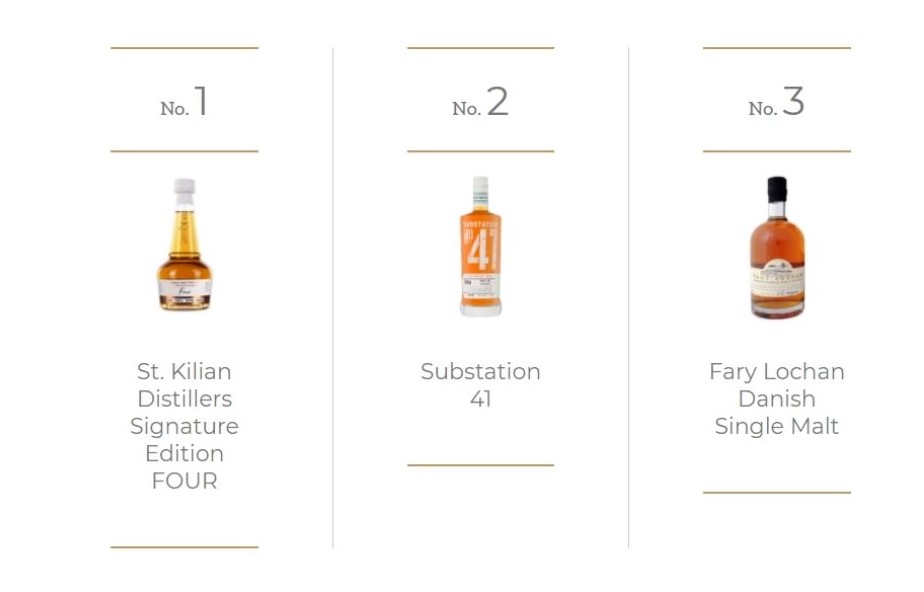 The top 100 spirits list is curated and picked up by a leading panel of top-level spirits buyers with current direct commercial buying responsibility or spirits consultants and experts who are also directly involved in the development of new spirits brands or buying spirits for commercial resale. The list of judges was drawn from leading retail chains, wholesalers, distributors, and on-trade groups across a variety of channels and disciplines including multiple retailing, convenience stores, cash and carries, specialist retailers, casual and fine dining, hospitality and the travel industry.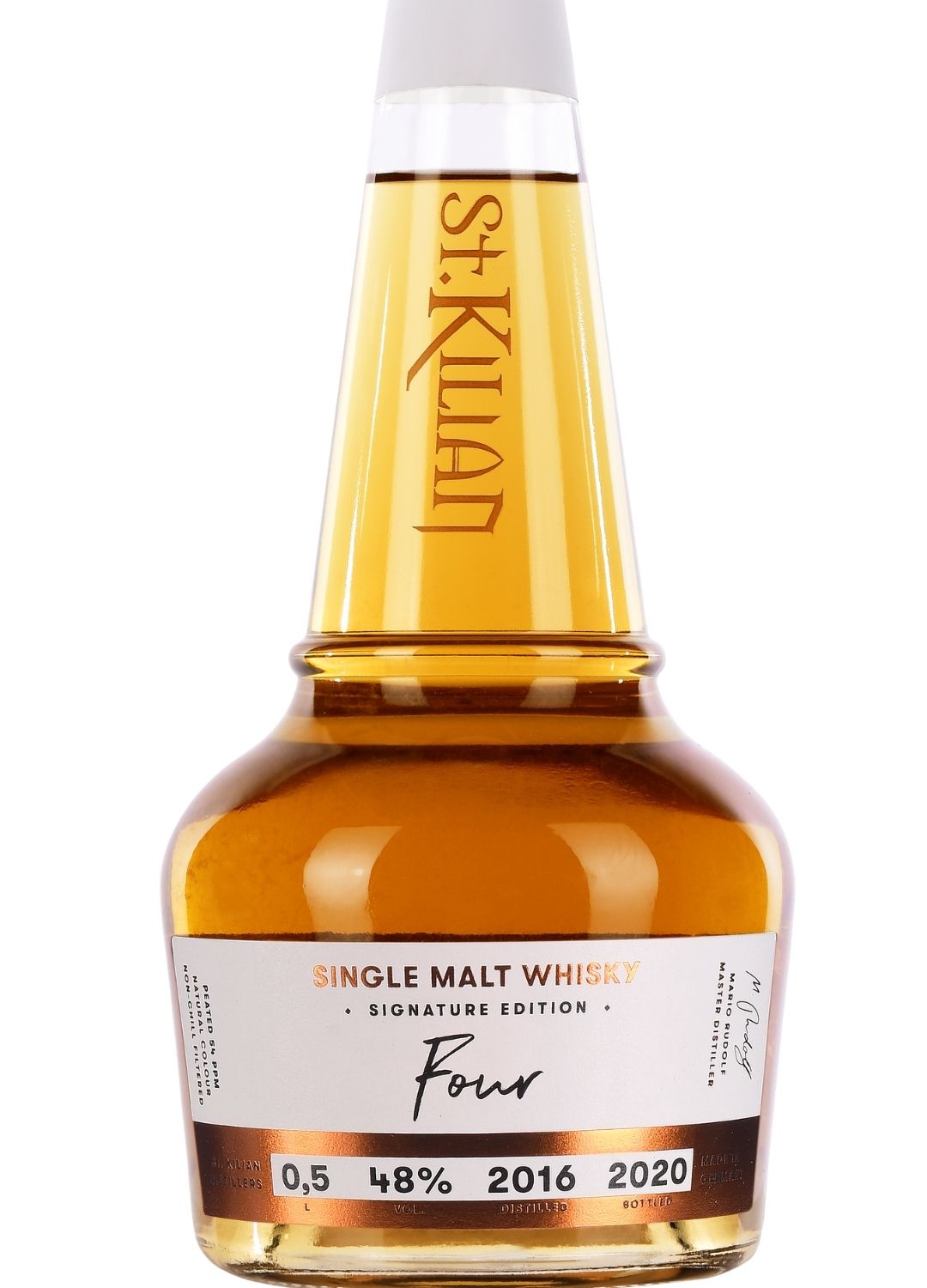 St. Kilian Signature Edition FOUR. Source Facebook
Spirit Of The Year: St. Kilian Signature Edition FOUR by St. Kilian Distillers GmbH (it scored 97 points making it the top score in the event)
Judging process
In keeping with the other London Competitions drinks are also judged on how they taste, their quality, their price, their packaging and their design. All those factors are taken into consideration before awarding a medal. That is the way the consumer buys. They buy with their eyes, their wallet and their taste, says Patel.
The judging is broken down like this: Q (Quality Score) + Value Score (V) + Package Score (P) = London Wine Competition Score.
A separate weighted score is given for each of the three parts of the judging process (Quality gets twice the weight.
Quality score: marked out of 100.
Value score: marked out of 100
Packaging score: marked out of 100.
Judging Date: March 17, 2021
Winners Announced: March 30, 2021
Click here for more details on how to enter the 2021 competition.
Click here for The London Drinks Guide.