5 Most Extravagant Bars in London
Enjoy award-winning cocktails and a sophisticated experience at these upscale bars in London.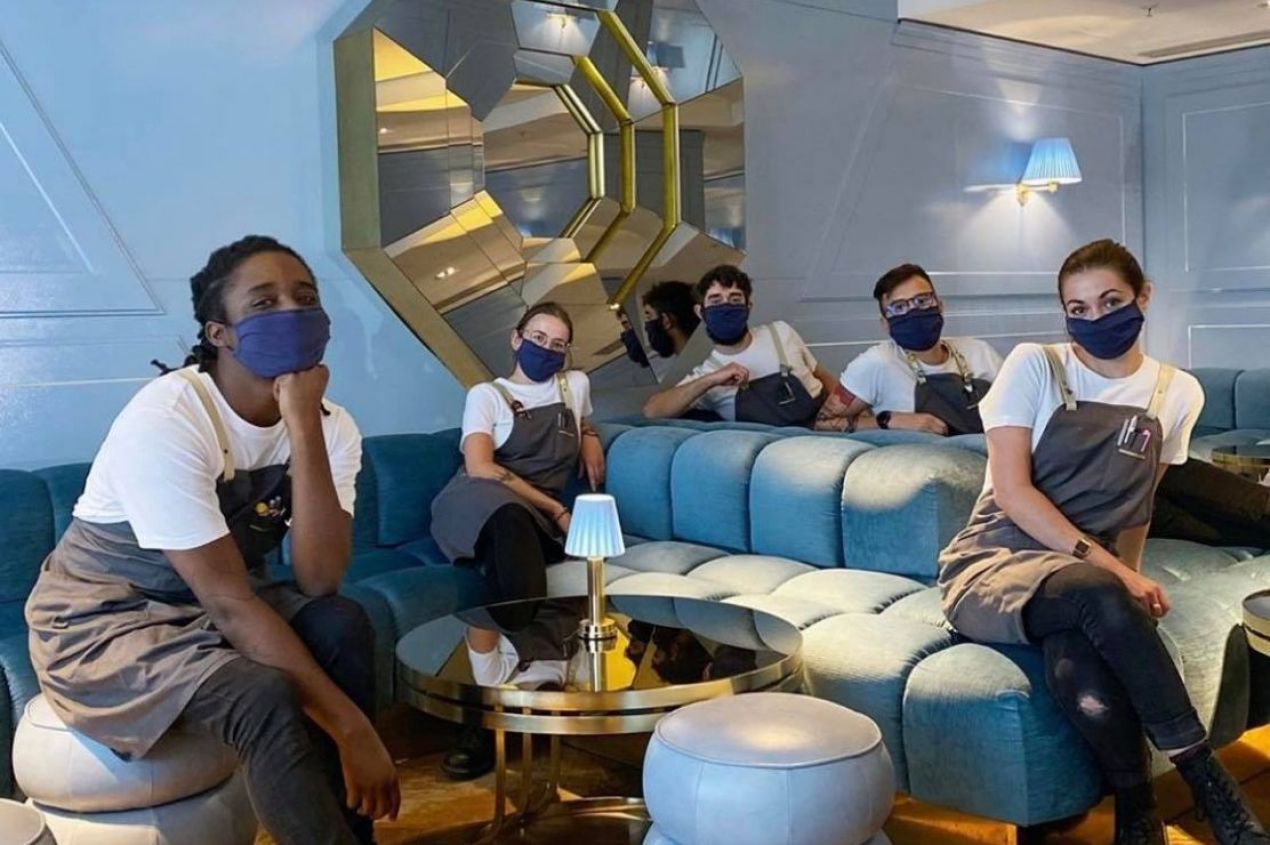 10 of the world's top 50 bars are in London, so it's no doubt that when you are looking for a posh experience, London answers. Boasting a wide range of bars, from pocket friendly options to lavish bars in 5-star hotels, going to a bar is an experience - and London is definitely well versed in giving the best bar experience to guests. Numerous cocktails have been created from world-renowned London bartenders and mixologists. Some bars have become something of an institution through the years. Steeped with spirituous history, and award-winning cocktails, explore 5 of the most lavish bars in London.
[Please check for changed timings due to COVID-19 before you head out.]
1. The Blue Bar at The Berkeley
There are plenty of elite bars in London where you can have a drink or a fancy cocktail, but few can match The Blue Bar at The Berkeley in Knightsbridge. The mixologists of The Blue Bar are known for creating some of the most colorful cocktails in London. You can find signature cocktails like the Tiki Hopster or Angel Scent which will definitely blow your mind, as well as a fine selection of rare malt Whiskies, Cognacs, Armagnacs, Rum, Gin and a great choice of wines by the glass. Staying true to its name, the interiors of the bar are very, very blue. Guests can take their pick between enjoying the cozy, victorian-inspired original room, and the more modern extension of the bar, 'The Glass Pavilion'.
Location: The Berkeley, Wilton Place, Knightsbridge, London, SW1X 7RL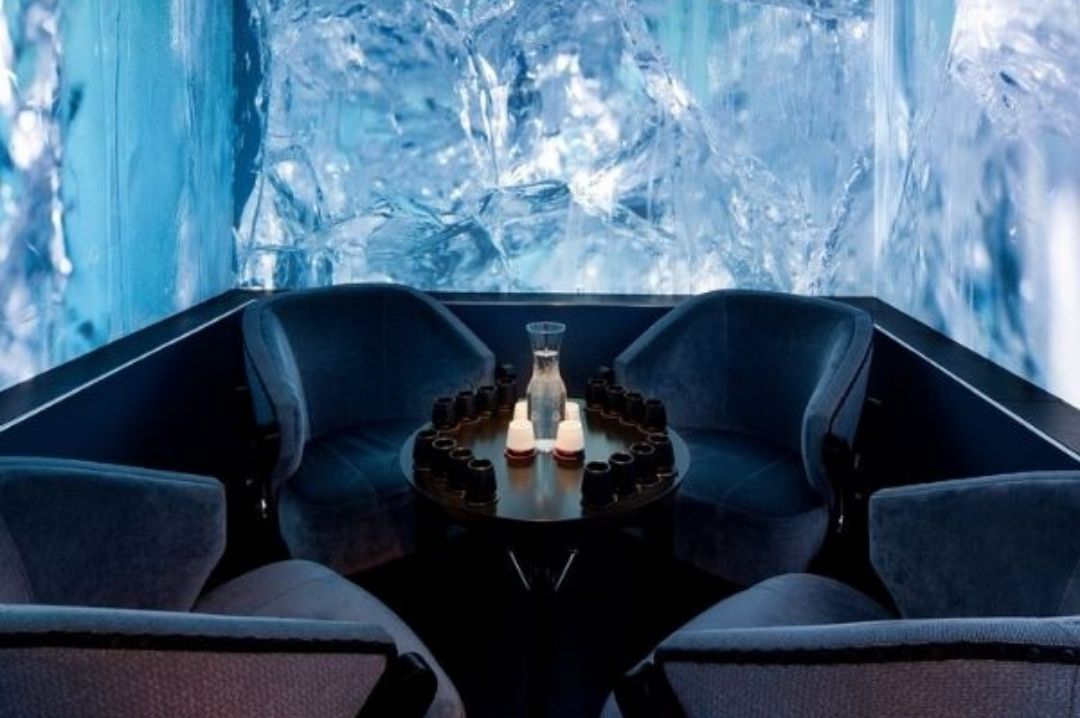 2. Lyaness Bar
Formerly known as Dandelyan, which was named The Best Bar in the World according to the World's 50 Best Bars for 2018 - has reopened under a fresh name and concept called Lyaness. A high-end bar with contemporary interior design, it revives the charm of the 70s. Velvet furniture with brass tables and dove greys ooze an aura of money with comfort offset by touches of marble. The cocktail menu is designed around ingredients rather than just the regular options. They are known to use a chef's approach to the cocktail recipes. One of their better known cocktails is called 'Mario Kart Spritz 14',made with Bacardi Carta Blanca, Infinite Banana, cider brandy, banana peel and leaf, or Sorrel Sling created from 13 Elyx vodka, Onyx, St. Germain, rapeseed, sorrel and tonic. It is difficult not to love Lyaness' creative and full of flavour cocktails.
Location: 20 Upper Ground, South Bank, London SE1 9PD, United Kingdom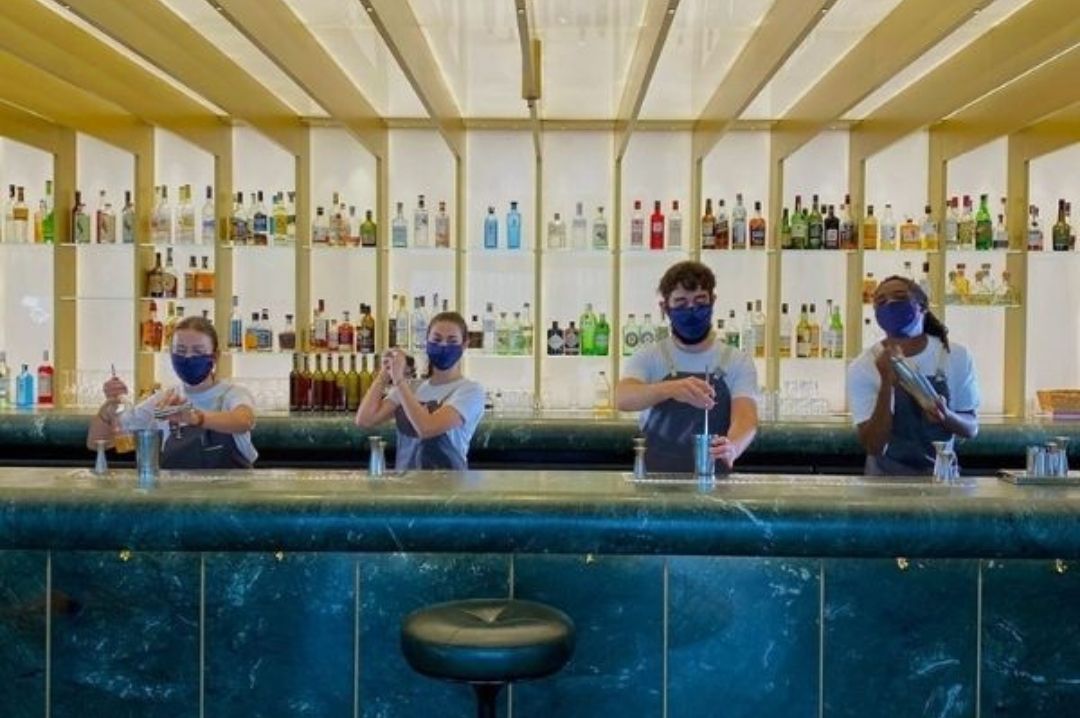 3. American Bar at Savoy
The next bar is a true legend which dates back to 1893 and it is known as the oldest bar in the United Kingdom. Located at The Savoy, The American Bar, with its 20 signature cocktails, pays tribute to the legendary musicians and songwriters that have entertained guests in the bar for decades. All of the cocktails have been inspired by some of the most iconic songs played in the bar today mixed with a modern twist. The bar has an iconic status and the "The Savoy Cocktail Book" has become a must-have list of classic cocktails for mixologists and bartenders from either side of the Atlantic. Before you go to the bar, take a look at the small museum where you can see relics that form part of the bar's rich history, like the framed letter from astronaut Neil Armstrong. The bar's design has a smart art-deco style with a retro touch which sends you away from today's modern world.
Location: The Savoy, Strand, London WC2R 0EZ, United Kingdom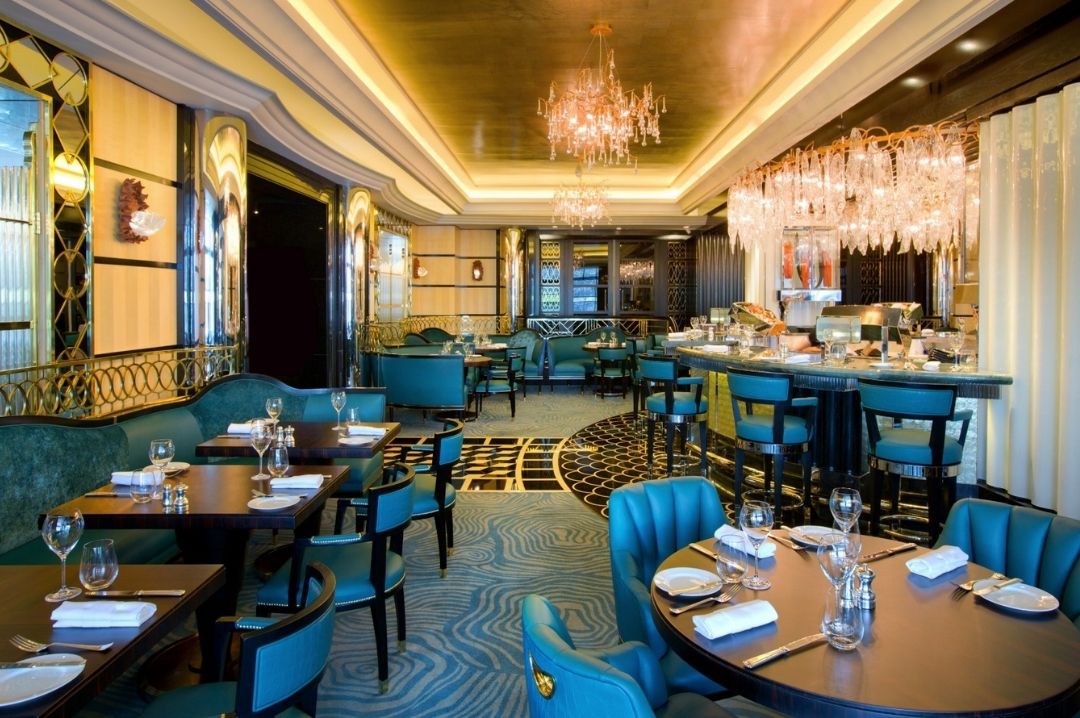 4. Kwãnt Cocktail Bar
Kwãnt is a uniquely designed Mayfair's Moroccan hideaway cocktail bar made by the award-winning owners of Sketch restaurant. A stylish bar that offers a 5-star hotel standard for a bar operating without the stiffness and the formality attached normally to such an institution. The interior design has a tropical touch which makes you feel that you are not in London. The cocktail menu is beyond impressive with its creativity and culinary techniques which bring extraordinary flavours to your palate. A must-try is the 'Mr Banana' made with Ron Zacapa 23, stirred with Mr Black Coldbrew, carob and banana water. There are special vintage cocktails like the Dry Martini made from Eighties vermouth which will set you back £145, the special Sazerac £475. This place promises an extraordinary bar experience.
Location: 25 Heddon St, Mayfair, London W1B 4BH, United Kingdom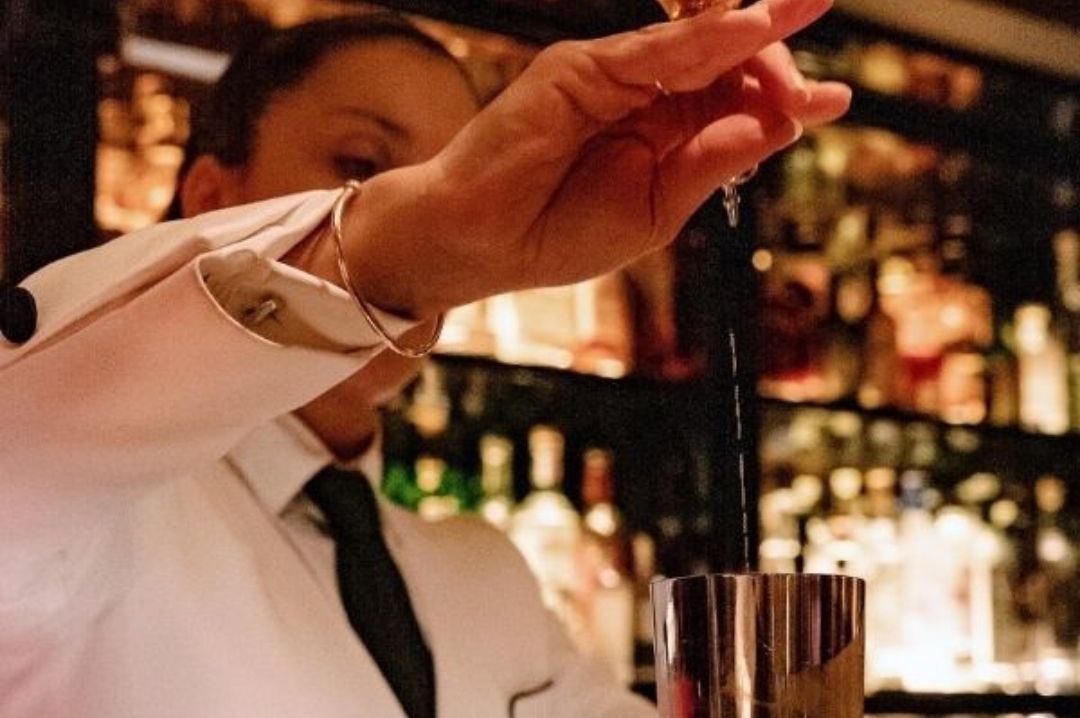 5. Connaught Bar
Located at the Connaught Hotel, the Connaught Bar won the award for 'World's Best Cocktail Bar' in 2016, and 'World's Best Bar' in The World's 50 Best Bars 2020. Guests can enjoy award-winning cocktails, along with wine and spirits from the bar's extensive list of vintages. Specifically known for its martinis, the Connaught bar welcomes guests with its Cubist inspired wooden interiors and panel mirrors, giving guests an ultimate high-end experience.
Location: Connaught, Carlos Pl, Mayfair, London W1K 2AL, United Kingdom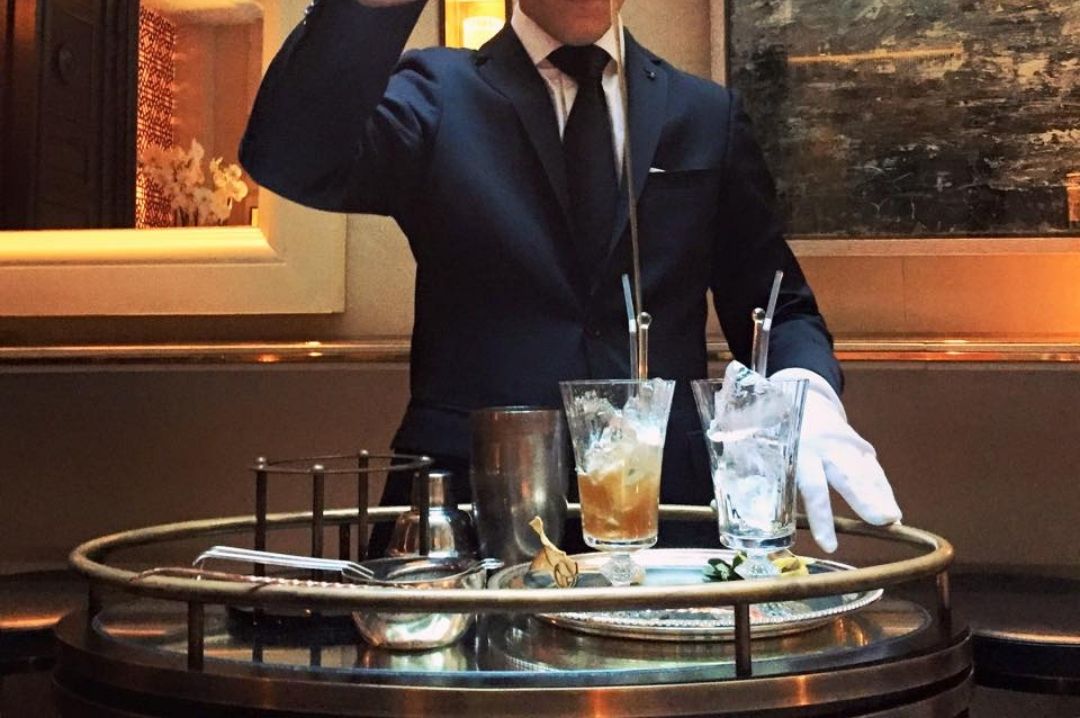 Header Image Credit: Lyaness
Royal Horticultural Halls, London, The Lindley Hall, 80 Vincent Square, London SW1P 2PB, United Kingdom, United Kingdom
Register Now
Royal Horticultural Halls, London, The Lindley Hall, 80 Vincent Square, London SW1P 2PB, United Kingdom
Register Now