Drinks Guide Pub Golf: Mayfair
Planning a night-out downtown? Play a game of Pub Golf through Mayfair's well-known bars!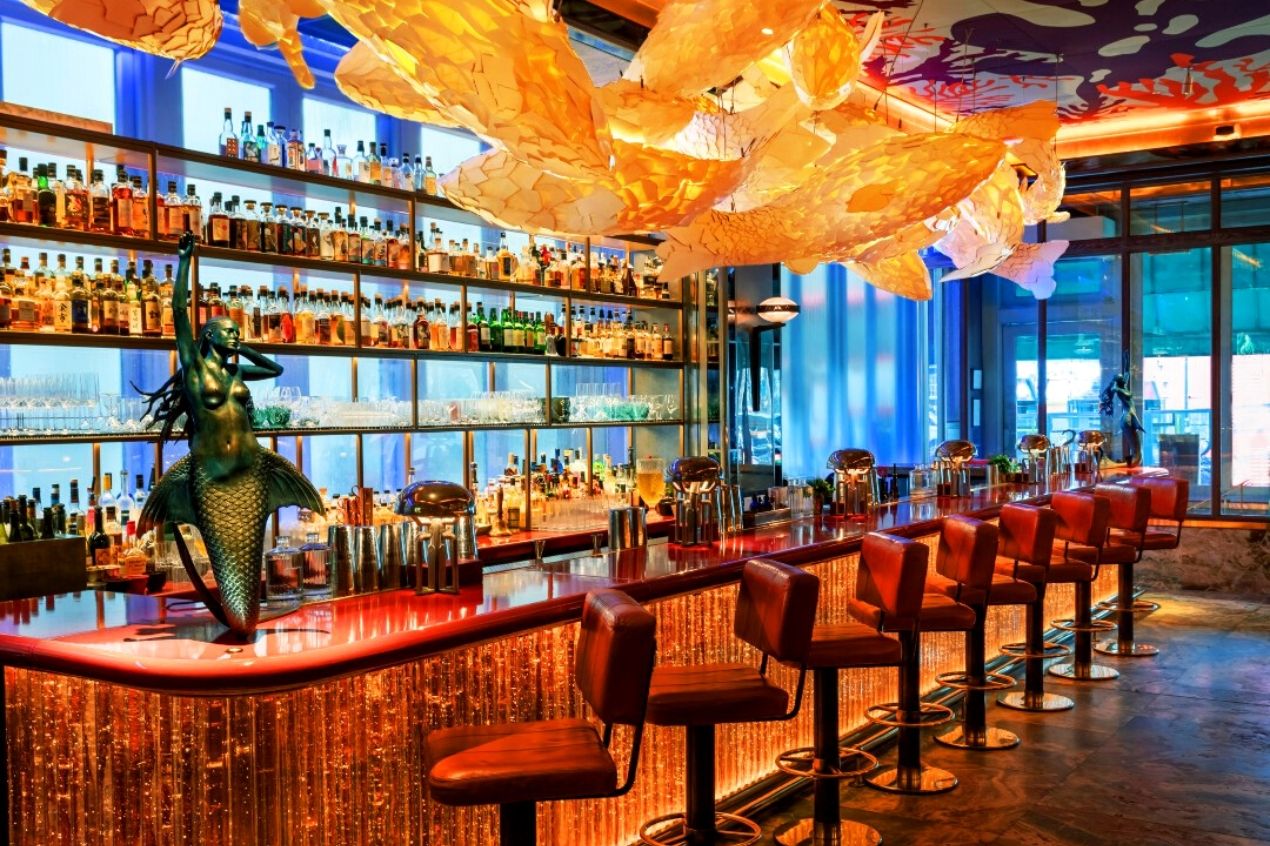 West-End of London, one of the most expensive districts in the world, Mayfair. At the eastern edge of Hyde Park, the area became well known for the annual "May Fair" that went down centuries ago. An area we now identify as one of the poshest places to hang out in London, it would only make sense, in some weird way, to do a Pub Golf across Mayfair. A game of drunken shenanigans, walking across Mayfair in one of your worst states possible seems like one of those ideas that you would definitely regret later.
But then again, what's life without fun and regretting having too much fun. So join us, and participate in what we deem is the best way to go about a night out in Mayfair. A quick game of Pub Golf.
Here's the rules to the game:
~ Needs one Score-Keeper, who can also participate.
~ Six pubs/bars (can be called "holes") are decided, along with a set drink.
~ Each drink/gulp/swig of the drink counts as a "shot"
~ "Pars" are set for each "hole" where the Score-Keeper announces the maximum amount of swigs you are allowed to take to finish your drink!
~ Minus Points are awarded if the drink is completed "under par" (A '+1' for every additional sip taken)
~ Plus Points if the drink is completed "above par"
~ Participant with the Lower Score = Winner, while the Highest Score loses.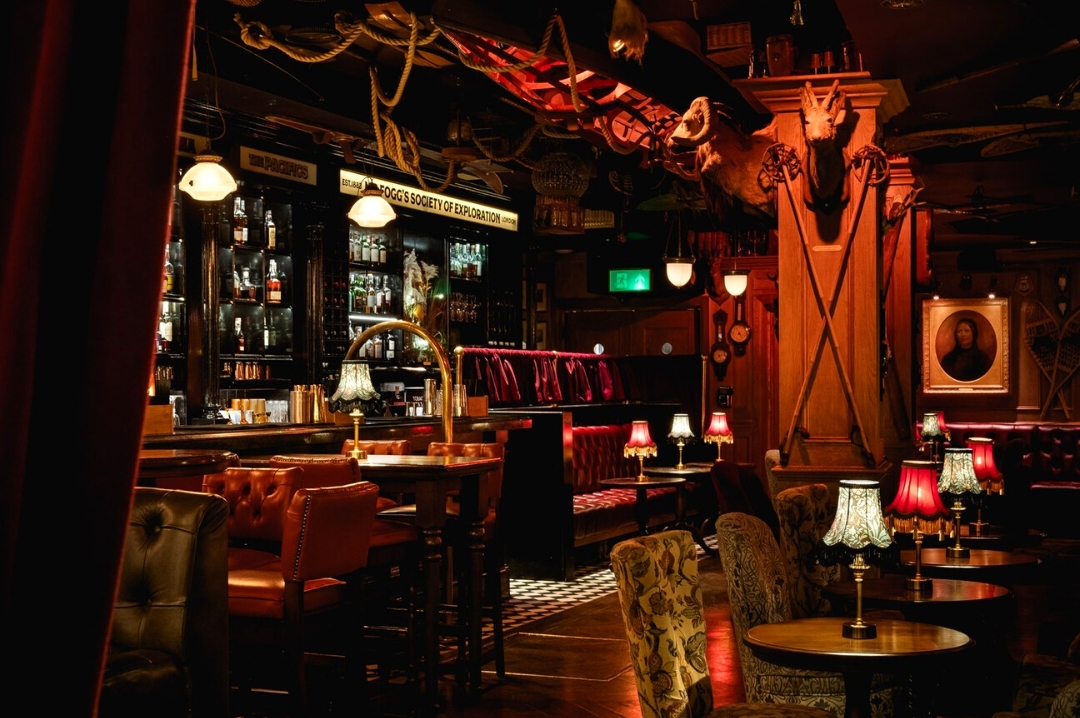 A hidden hideaway at Mayfair, a trip to any one of Mr. Fogg's several establishments are memories you'd never forget. Mr Fogg's is a collection of truly unique, adventurous and immersive bars transporting you back to the Victorian era, and the Secret Garden at Mayfair is no less! Transforming Mayfair's Secret Garden into a tranquil Mexican vibrant, yet secluded sanctuary with the help of Phileas J. Fogg's acquaintances at Patron Tequila. Make sure you start off the pub golf with this wonderful spot, but make sure you don't spend too long, we've got a game to complete. A shot of tequila, nothing more, nothing less.
Address: 15a Bruton Ln, London W1J 6JD, United Kingdom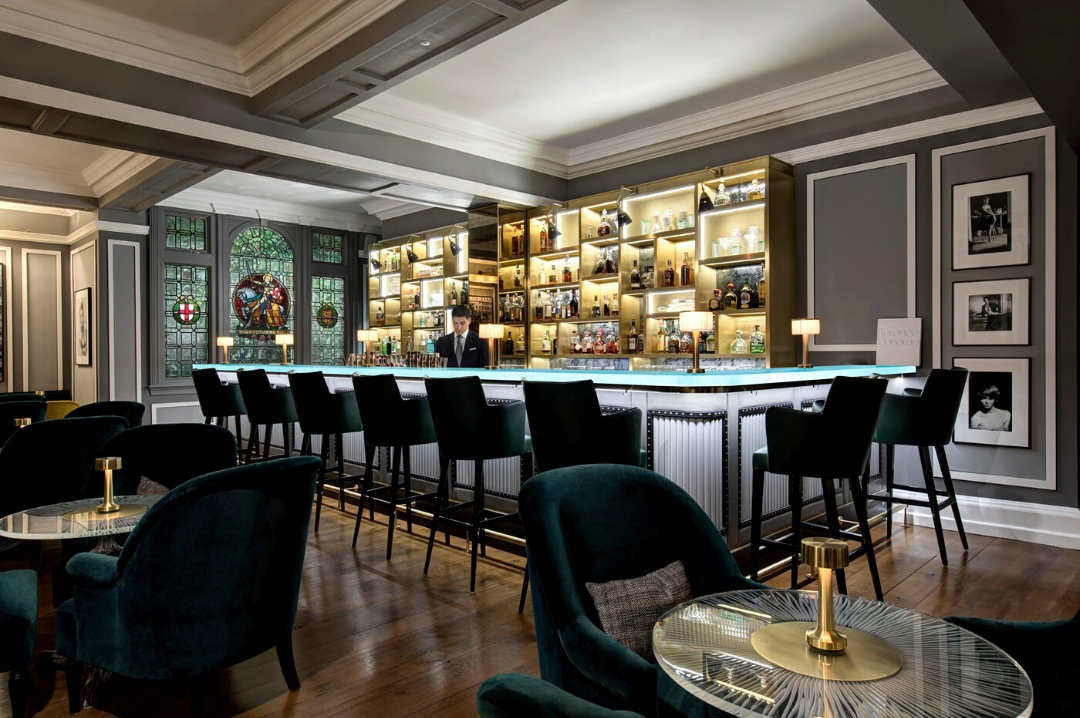 The Cocktail Maestro, the legendary Salvatore Calabrese and Director of Mixology, Federico Pavan have come up with a decadent, impeccable cocktail menu, the perfect addition to a fancy Pub Golf through Mayfair. A mix of personal classics with original concoctions from the maestro, to different versions of the classics, there are some absolute 'must try' cocktails on their menu. Remember with a trip to the Donovan you have a chance to try cocktails from a menu tried and tested by movie stars, royalty and presidents alike. This hole requires you to complete a cocktail, par 4. Sip it, enjoy it, savour it.
Address: 33 Albemarle St, London W1S 4BP, United Kingdom
3. Sexy Fish: Japanese Whiskyin'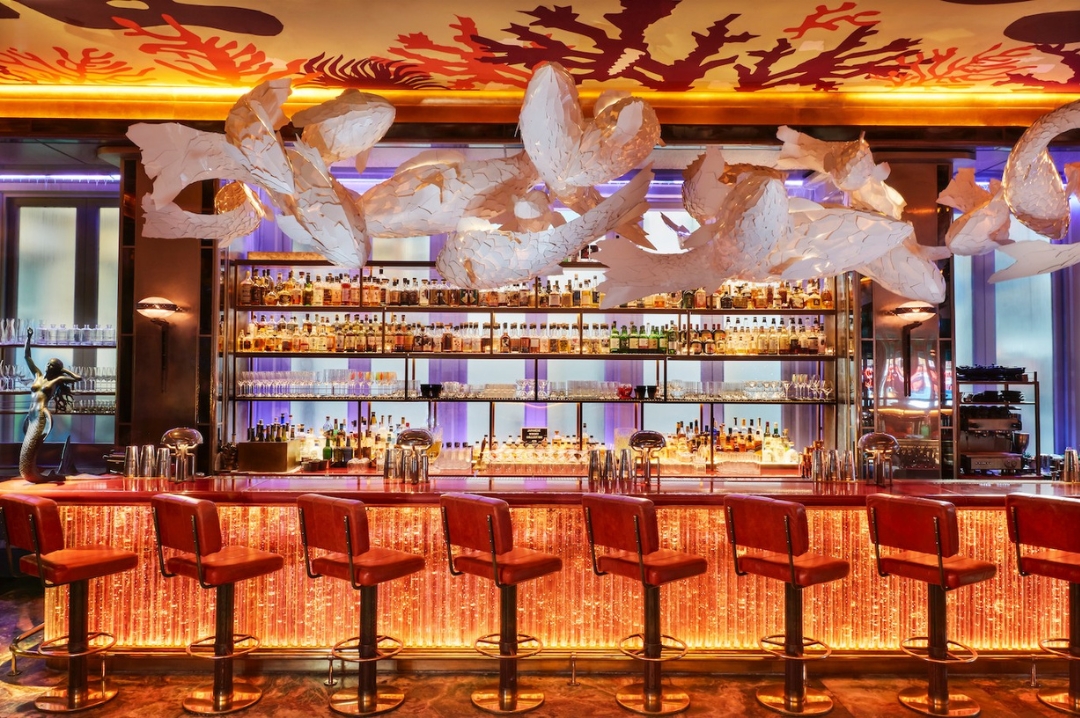 Sushi, robata, tempura, sashimi. Japanese influence, Asian inspirations, the perfect spot for your next Instagram post. A bar that stocks one of the largest collections of Japanese Whiskies in the world, they also have a wide array of cocktails, both innovative and traditional. Coming around to Sexy Fish wouldn't be an everyday affair so make sure you enjoy some scrumptious Japanese cuisine while you gulp down a glass of whisky, par 2. Apologies are in order, especially if the whisky was one worth sipping on.
CHALLENGE: give your best pose and post a photo on Instagram, (tag us on @thelondondrinksguide) and let's see who gets the most likes in an hour! [winner gets a -2 off their final score, the loser gets a +2 added to their board.]
Address: Berkeley Square House, Berkeley Square, London W1J 6BR, United Kingdom
4. The May Fair Bar: Old Fashioned, the Tequila Way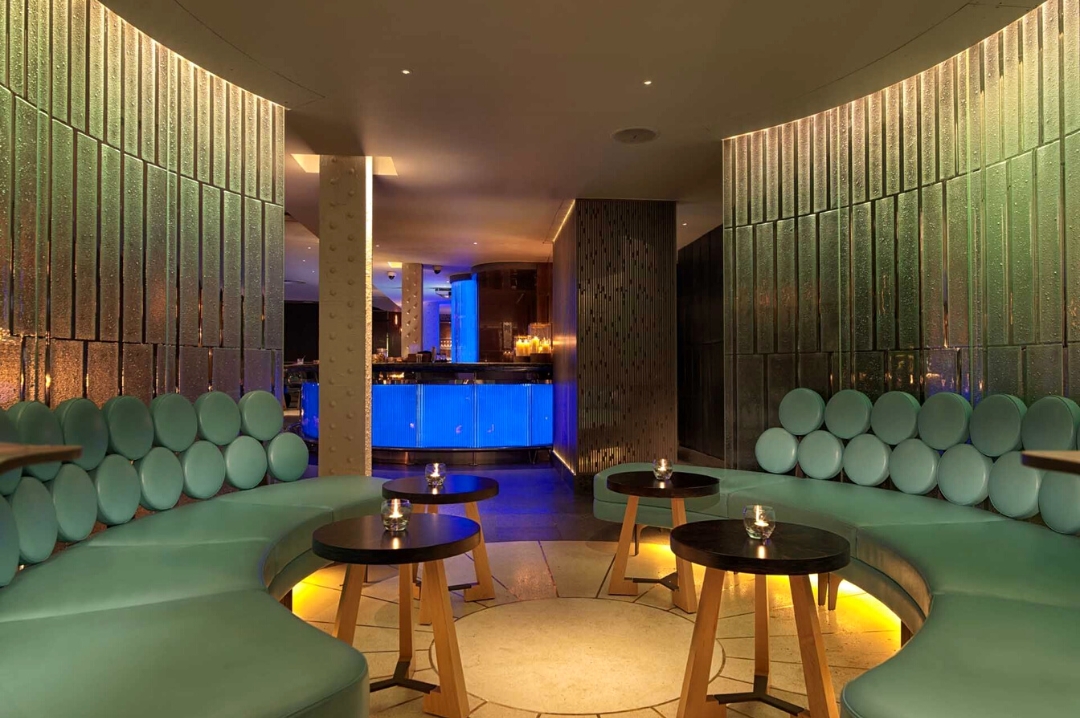 A clash of vibrancy and sophistication, the luxury of boutiques and the creativity oozing out of the wonderful art institutions, that's what Mayfair is all about. And its namesake, the May Fair Bar provides the same unique atmosphere and contemporary design, a social destination that mirrors its surroundings, welcoming everyone! We want you to enjoy this one, sip on an 'Agave Old Fashioned', one of their many cocktails featuring VIVIR's Añejo tequila, par 3. The true Mayfair vibe.
Address: Stratton St, London W1J 8LT, United Kingdom
5. The Dandy Bar: Wasted (with) a Cocktail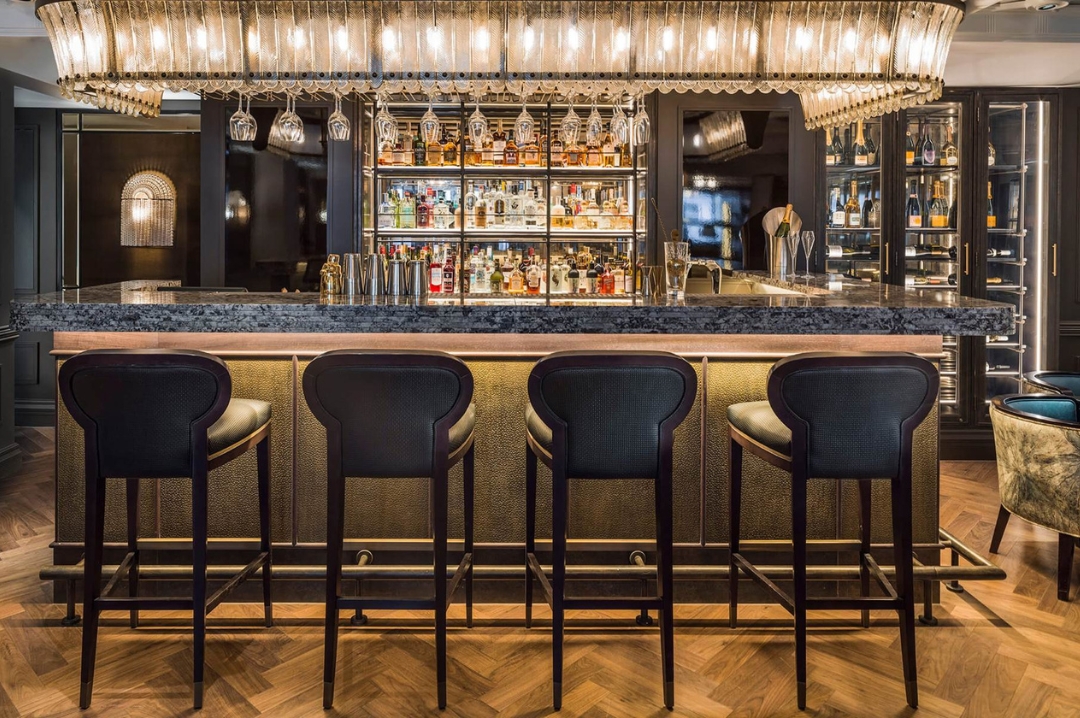 Walking along we move further towards the heart of Mayfair, and there, with an extensive, yet curated list of cocktails, is The Dandy Bar. A place to see and be seen, The Dandy Bar is the heart and soul of the Townhouse. We know we've gone through this multiple times but there is a sense of marvellous lifestyle with strolling through Mayfair, and this spot is perfect for those vibes! We have no suggestions for drinks at this theatrical and dimly lit bar, but we must ensure you go wild at this establishment. A cocktail, par 1.
Address: 27-41 Half Moon St, London W1J 7BG, United Kingdom
6. Manetta's Bar: Tender Endings to a Bender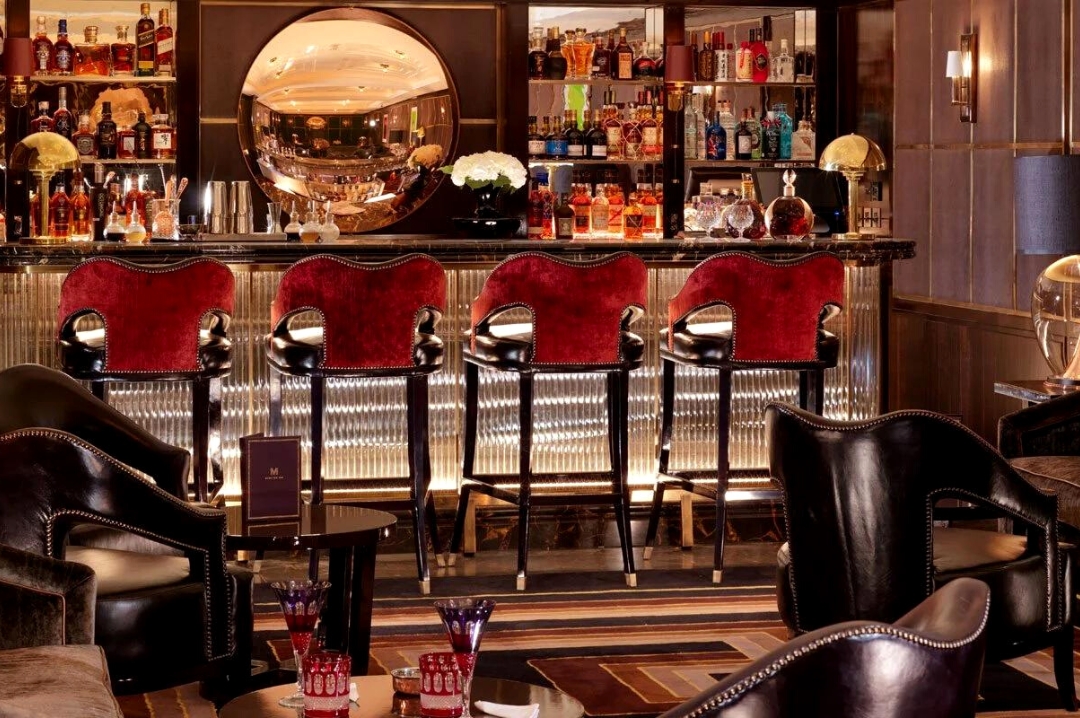 The glamour of the 1930s, truly the most magnificent way to end a Pub Golf in Mayfair. The entire night, while it might have descended into pure chaos at this point, has been all about class, luxury, and most importantly glamour. Manetta's, a spot originally a favourite of the world's top persona in literature and the arts might have changed over time but the atmosphere still lives on, making Manetta one of Mayfair's best cocktail bars. Sip on one of their classics, 'Tender Buttons' and enjoy this one as we rack up scores across the board and decide the winner.
Address: Flemings, 7-12 Half Moon St, London W1J 7BH, United Kingdom
The most beautiful, classy and chaotic idea we have had, even if you're not in the mood for the challenge, these spots are definitely ones you need to try out on a night out in Mayfair.
Written by Jason Shepherd, Beverage Trade Network.
Header Image Source: Sexy Fish