Looking to find which bars to try in February in London, here's our top 15 list
London is massive! It takes time to dwell in, see the best and explore, but here's our list that states the best, the recommended, and of course to be cheered at!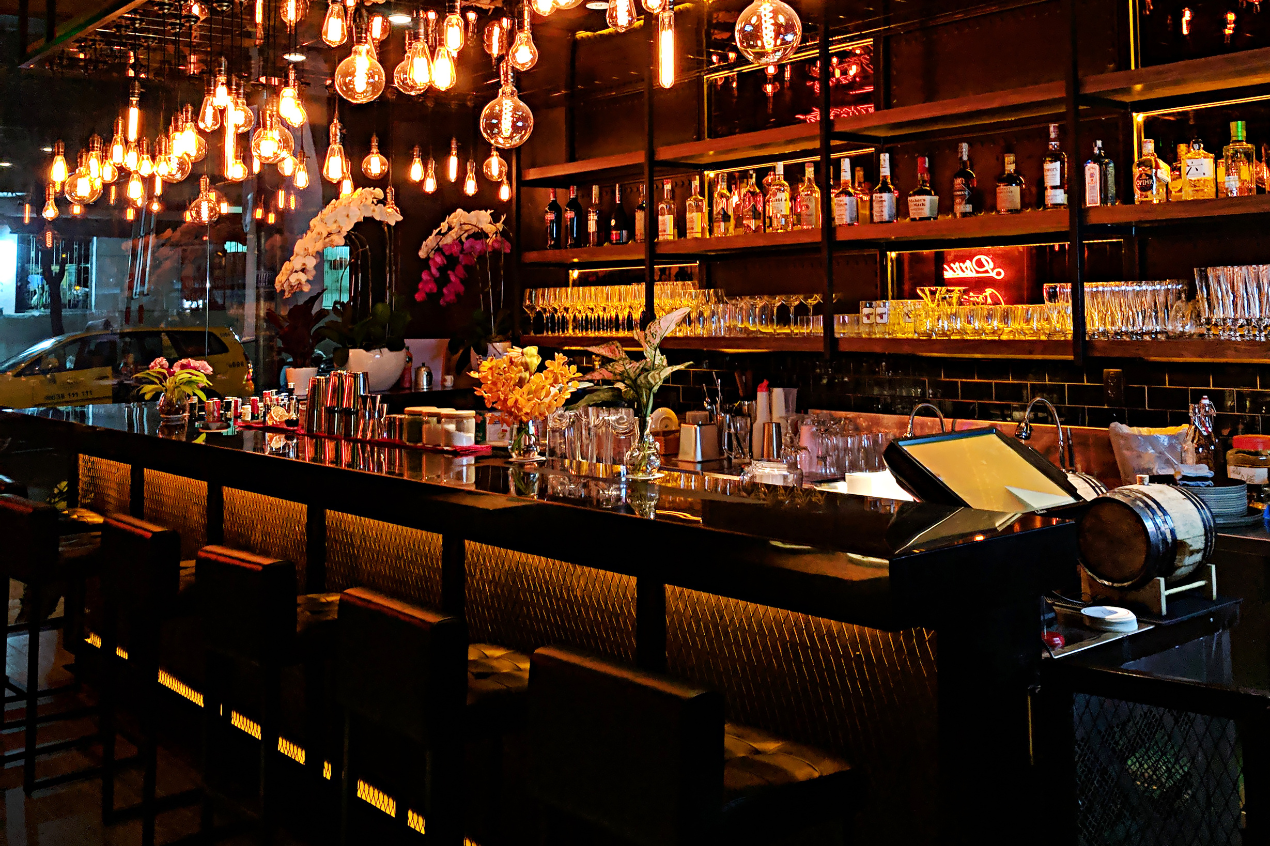 These iconic bars give you a tour of the best spirits, wine, beers & cocktails & like they say in London, " In London Everyone Is Different, And That Means Anyone Can Fit In". Cheers to the spirit of London!
Here's our recommended list: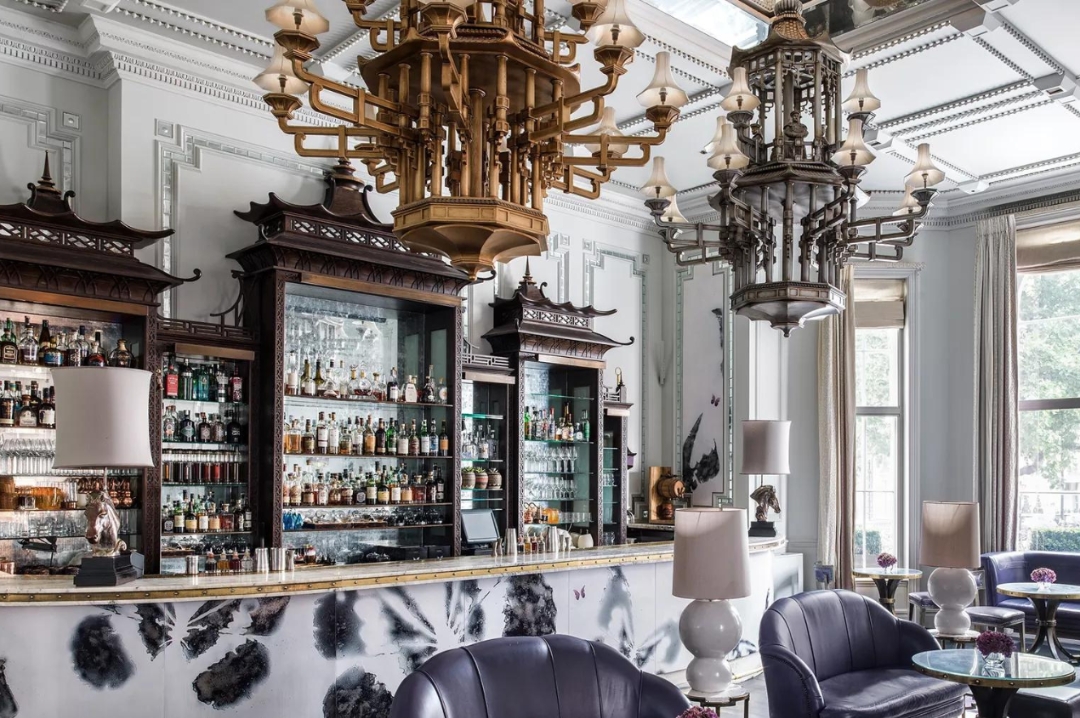 The Group takes its name from the legendary Langham in London, widely recognized as Europe's first Grand Hotel. For more than 150 years, this flagship hotel has represented sophisticated and gracious hospitality, a philosophy that reflects elegance in design, innovation in hospitality, genuine service, and captivation of the senses across all properties.
Headquarters
Hong Kong, SAR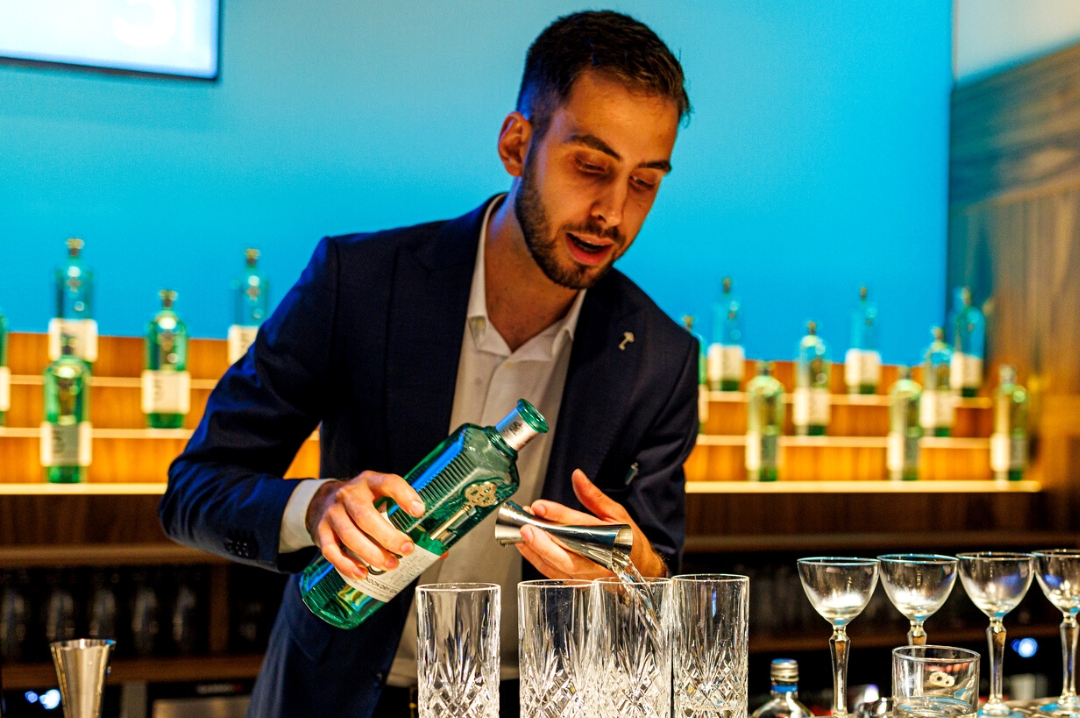 Our LSC judge Lorenzo Piscitello is a bartender at the hotel, and shares his best cocktails with the audience there!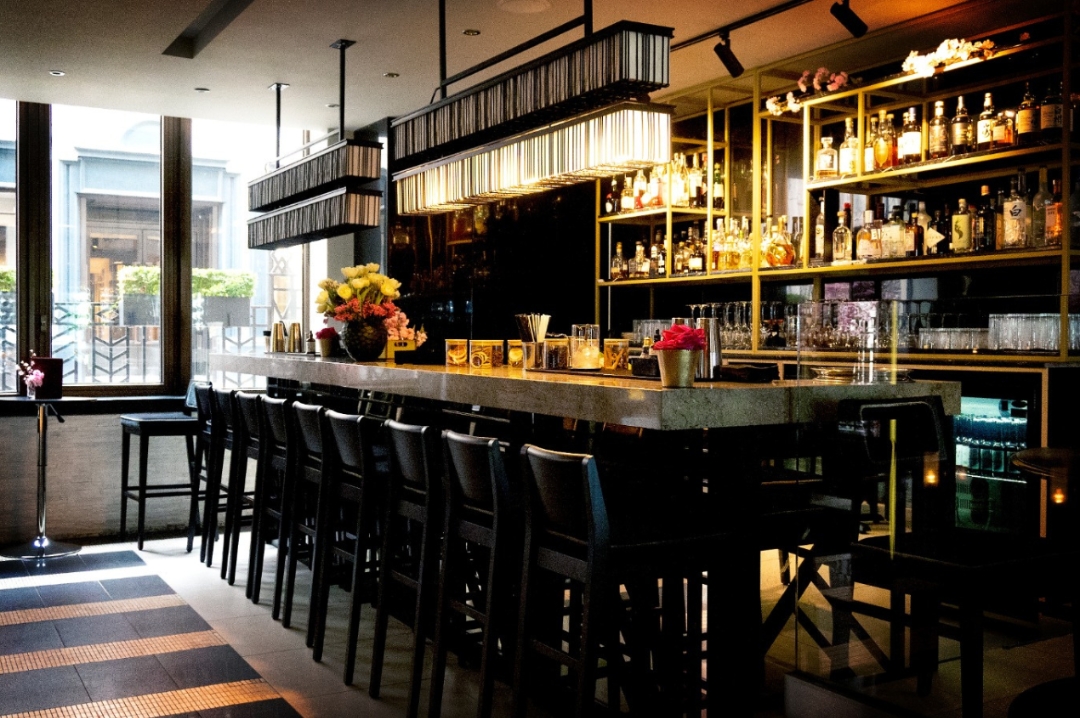 Ginza at St James is a luxury Japanese restaurant in the heart of Mayfair. The theme and vibe are to, Relax within their elegant, stylish settings whilst they take you on a culinary journey through Japan. Ginza St. James's also offers the finest cocktails mixed to perfection by their expert mixologists alongside a refined Wine selection. They also boast one of the most extensive Sake lists in London.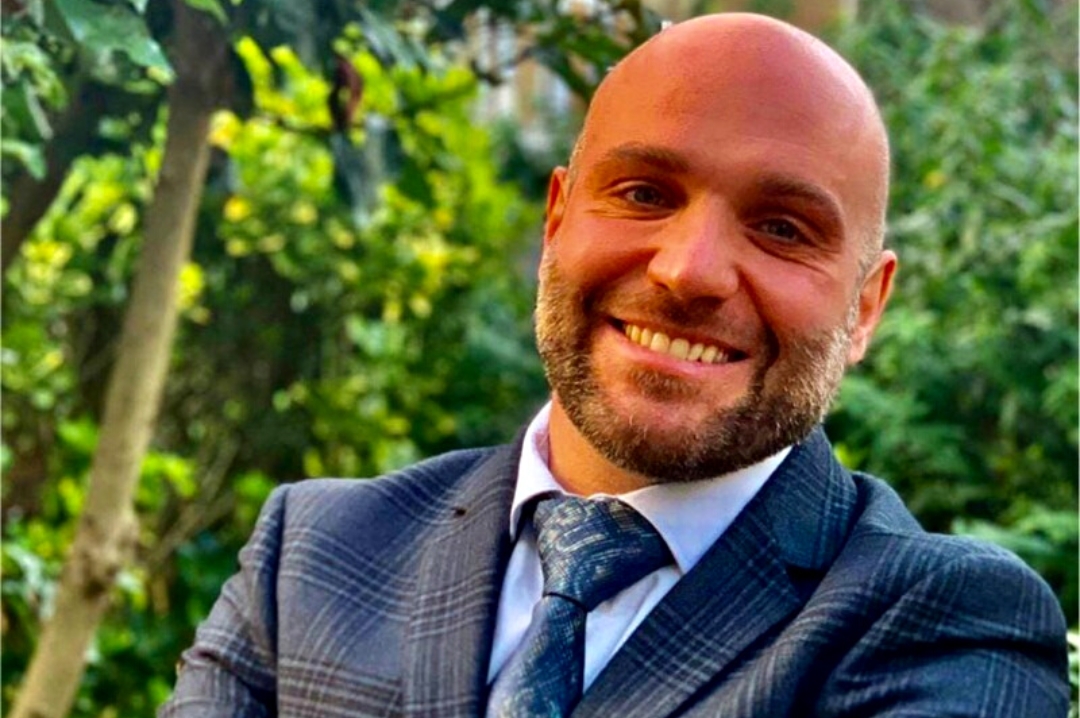 Michele Becatti from London Spirits Competition is a bar manager at the hotel & creates an indulging experience with the audience.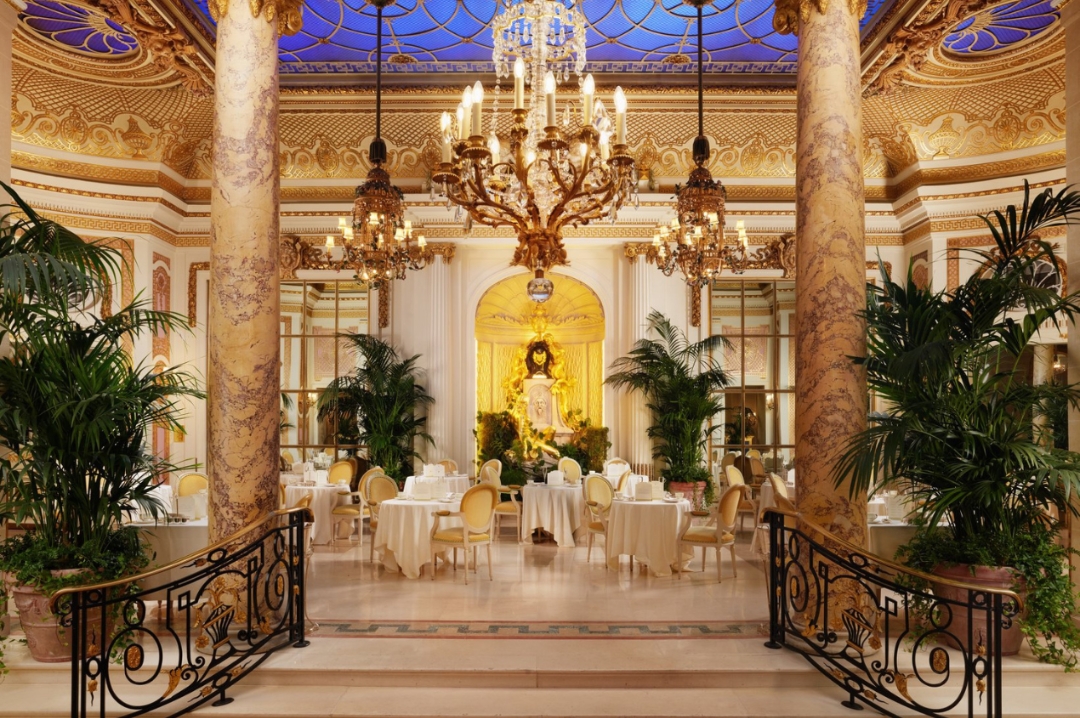 In the heart of Mayfair, lies this most iconic hotel which has the best bar! A five-star haven on Piccadilly that is famous the world over for its historic elegance, impeccable service,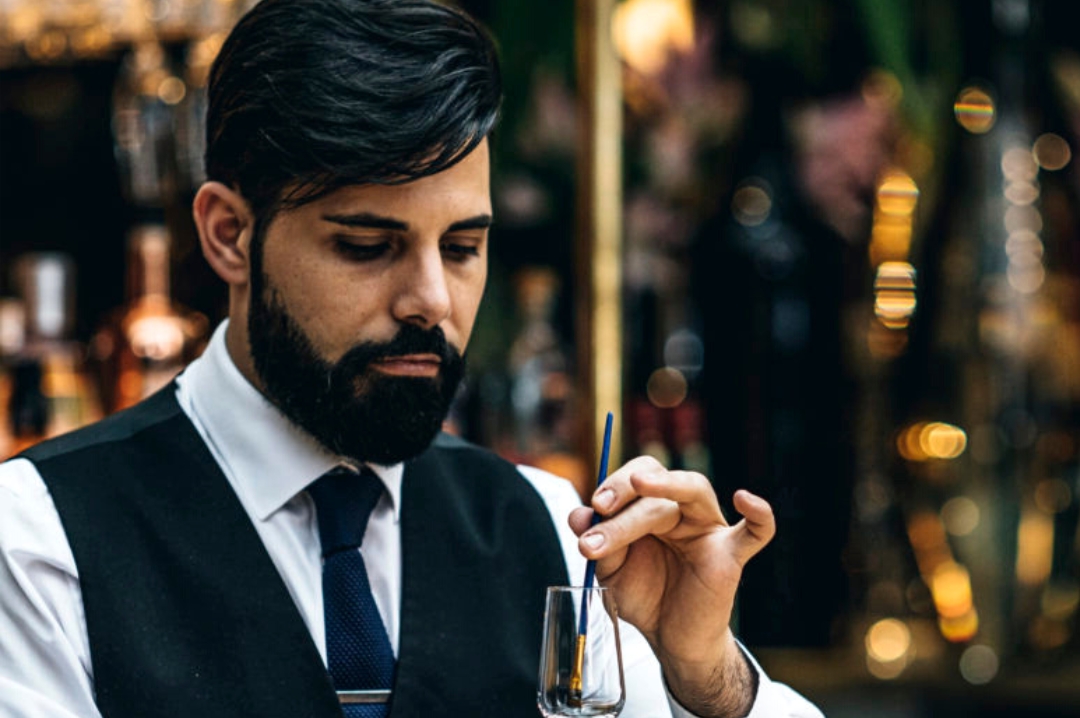 Michele Lombardi, one of the judges from the London Spirits competition creates amazing cocktail concoctions for the Ritz Hotel.
'I always take inspiration from classic cocktails, they're my bible and I'm really a classic cocktail lover. I start from there and I like to play around with merging our contemporary techniques to create something new and unique'/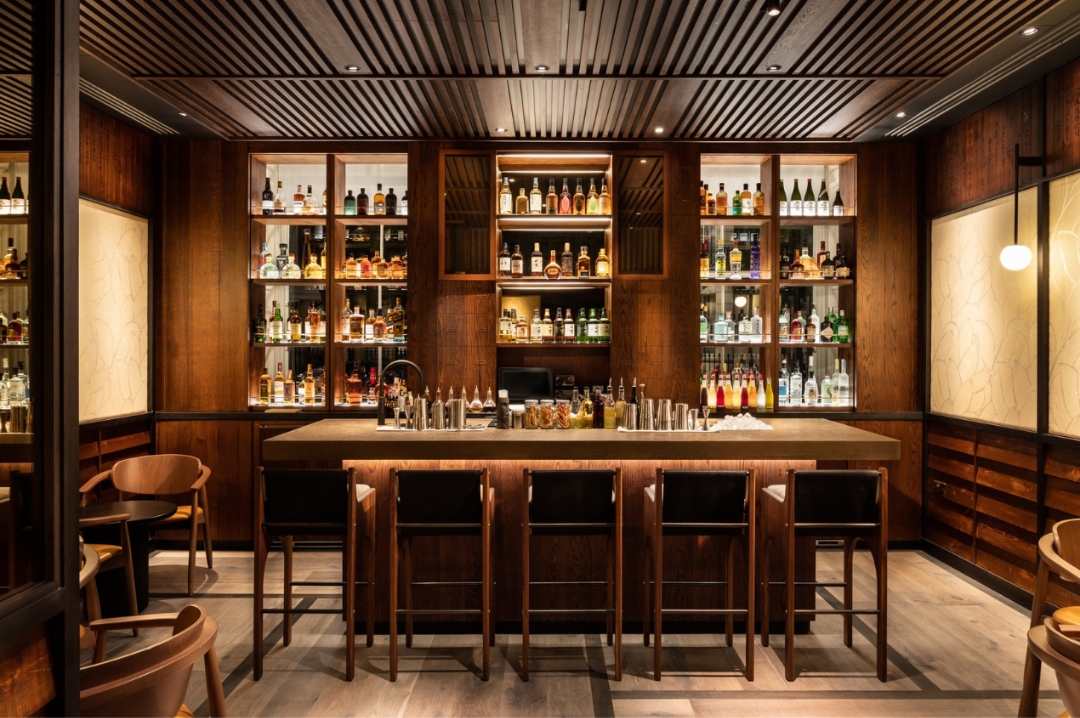 A 5-star luxury hotel in London that celebrates the Art, Ritual, and Elegance of Japanese hospitality. It's your sanctuary in the heart of London.
The Malt Lounge & Bar is a Japanese-inspired bar located on the ground floor of The Prince Akatoki London that puts a twist on your traditional London bar. They focus their attention on premium Japanese and international whiskies, signature cocktails shaken by our expert mixologists, and a stock variety of Japanese homegrown sake.
Their collection of whiskies and sake is rare and unique, allowing guests to explore and uncover new favorites.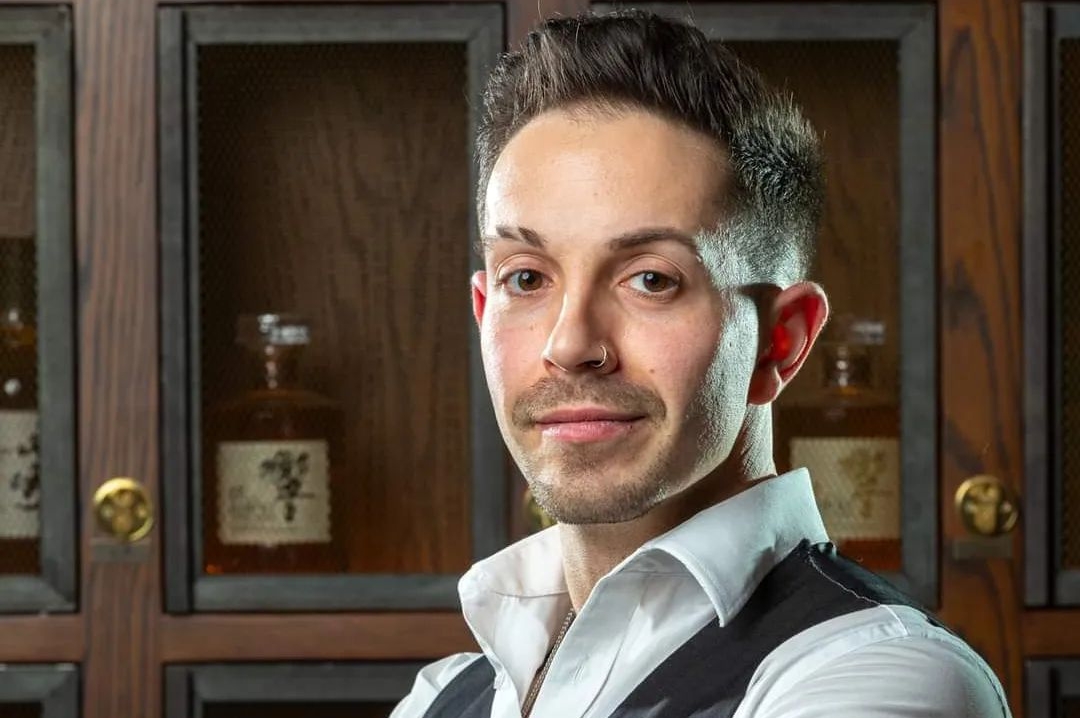 Francesco Pittala is a bar manager at the lounge & dwells on creating the finest experience for the audience.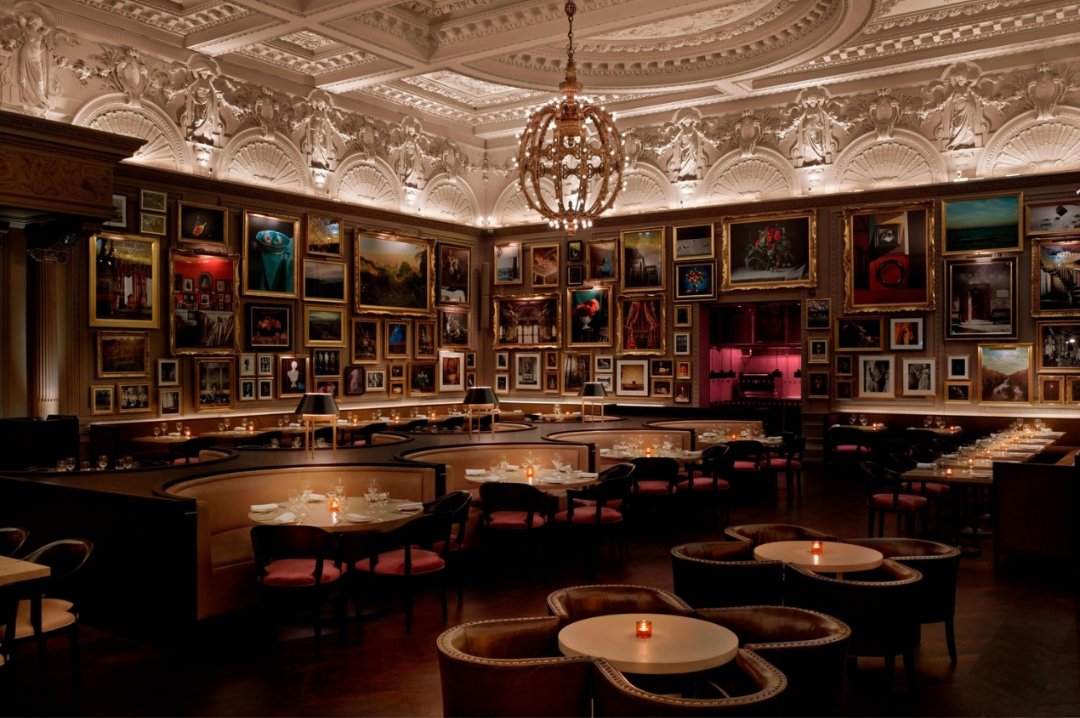 Discover the new generation of luxury at The London EDITION. Located in a historic building on the outskirts of Soho, just moments from Mayfair and Covent Garden, our 5-star hotel embodies the boutique elegance and quiet confidence that is the cornerstone of Ian Schrager's philosophy. Unwind with a drink at the modern Lobby Bar and the award-winning Punch Room.
It also has a lobby bar, Seamlessly combining British and European design accents and punctuated by a reflective stainless steel orb & Lobby Bar is a place to relax, mingle and connect in Soho. Stop by for a craft cocktail or play a game of snooker.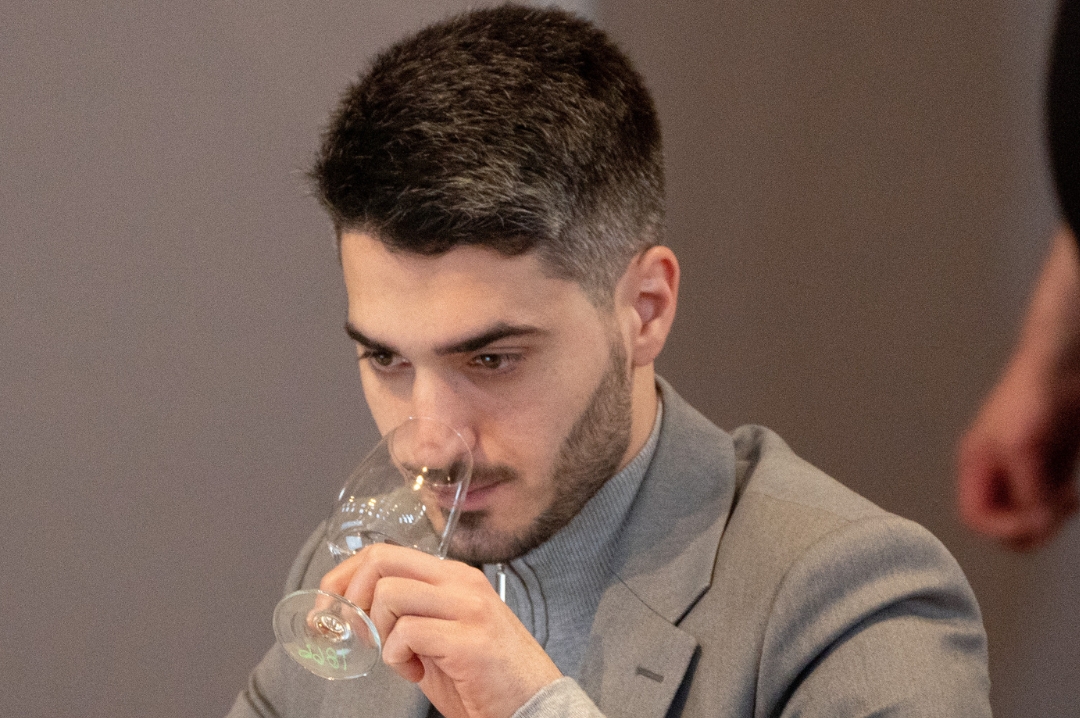 Diego Santangelo is one of the judges at the London Spirits competition & is a head bartender at the London Edition.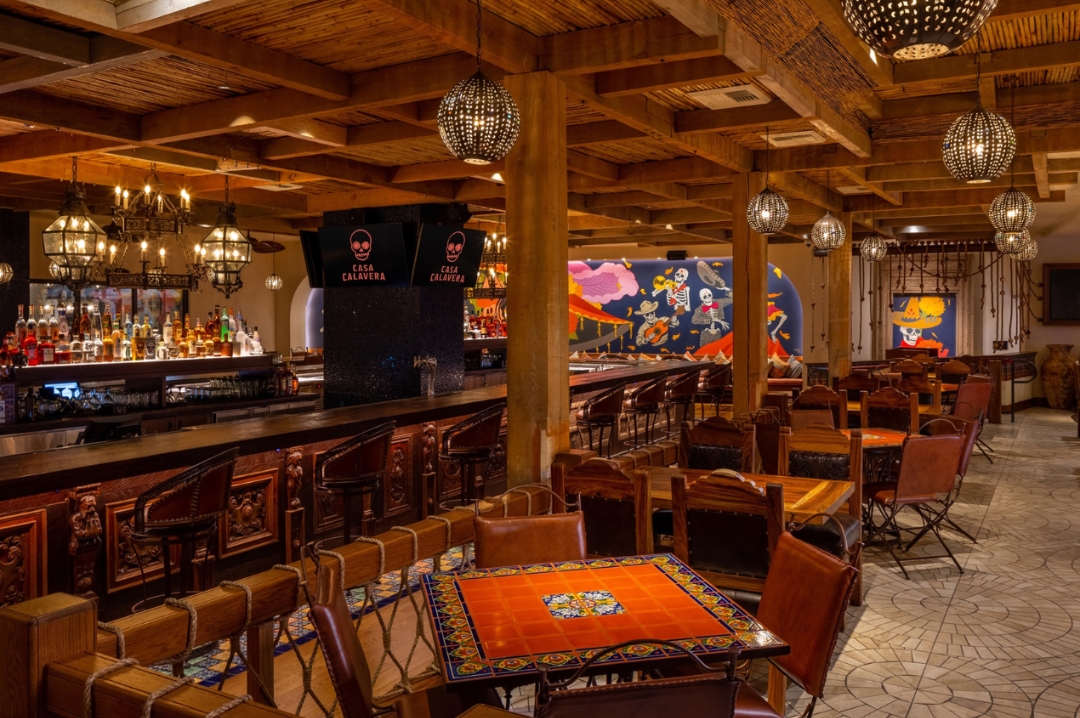 The multi-award-winning Hilton London Heathrow has recently been refurbished – and perfect for anyone traveling to and from Heathrow, to London and beyond.
OXBO Bar provides casual drinking and dining. Each outlet has a distinct menu and responsibly sourced dishes.They have designed a stylish space and the resources you need for all your gatherings to create a wonderful dining and drinking experience altogether!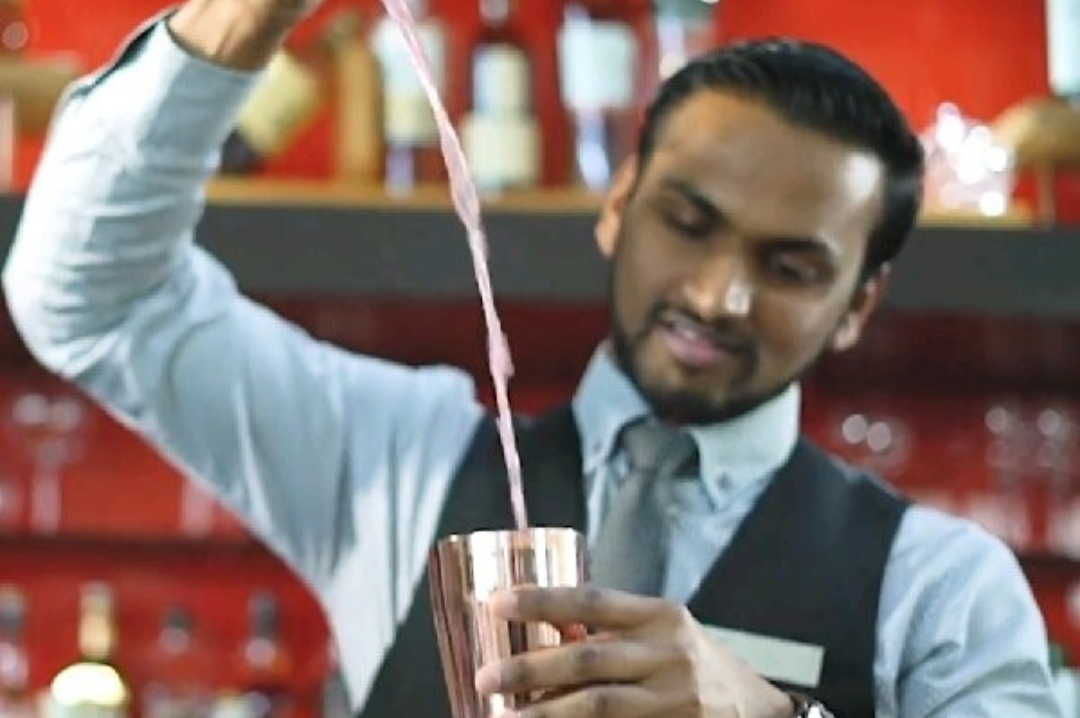 Cranio Silva is the Bar manager at Hilton London Heathrow & delivers an extravagant experience for the audience out there.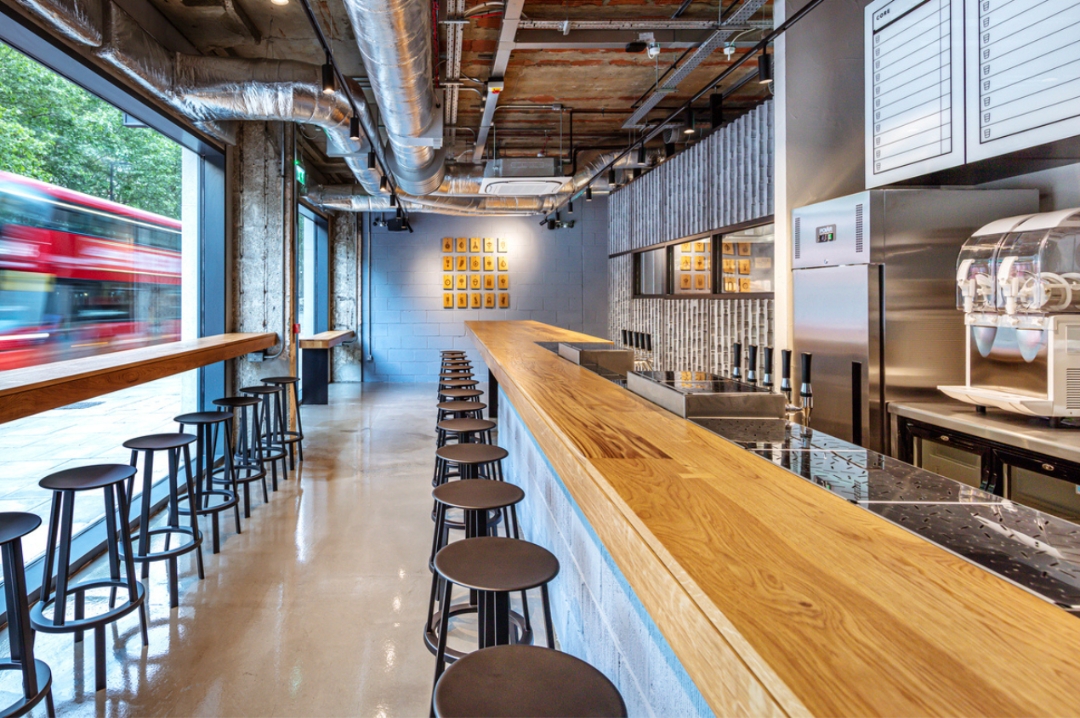 When Monica Berg and Alex Kratena launched Tayēr + Elementary in 2019, it felt like a glimpse into the future. Every element of the cocktail bar had been reimagined, from the design to the approach to service and drink making. It's a venue of two parts. Elementary is the industrially styled street-side space, the everyday bar you pop into for a quick drink, with a long communal table and seasonal cocktails served from taps, or the equally at-home own-label wine and beer. Here you'll find the signature One Sip Martini and a rotating menu of seasonal spins on classics. They are simple serves, without affectation, served in uniform glasses that put the emphasis on the liquid.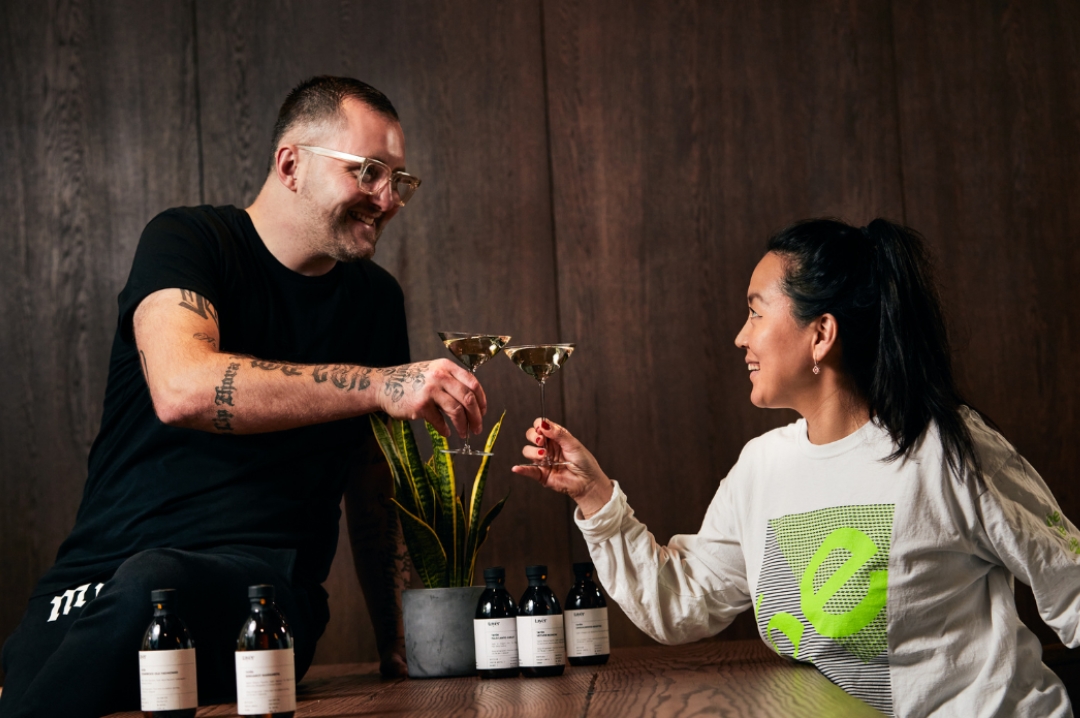 At Tayēr, through the partition, there's more of a forensic, culinary approach, with lesser-known ingredients wrought by high-tech equipment to deliver new flavor experiences. With recipes changing daily, this is the liquid equivalent to fine dining, though with none of the pretense. The only thing that's fussy is the bar's dedication to flavor.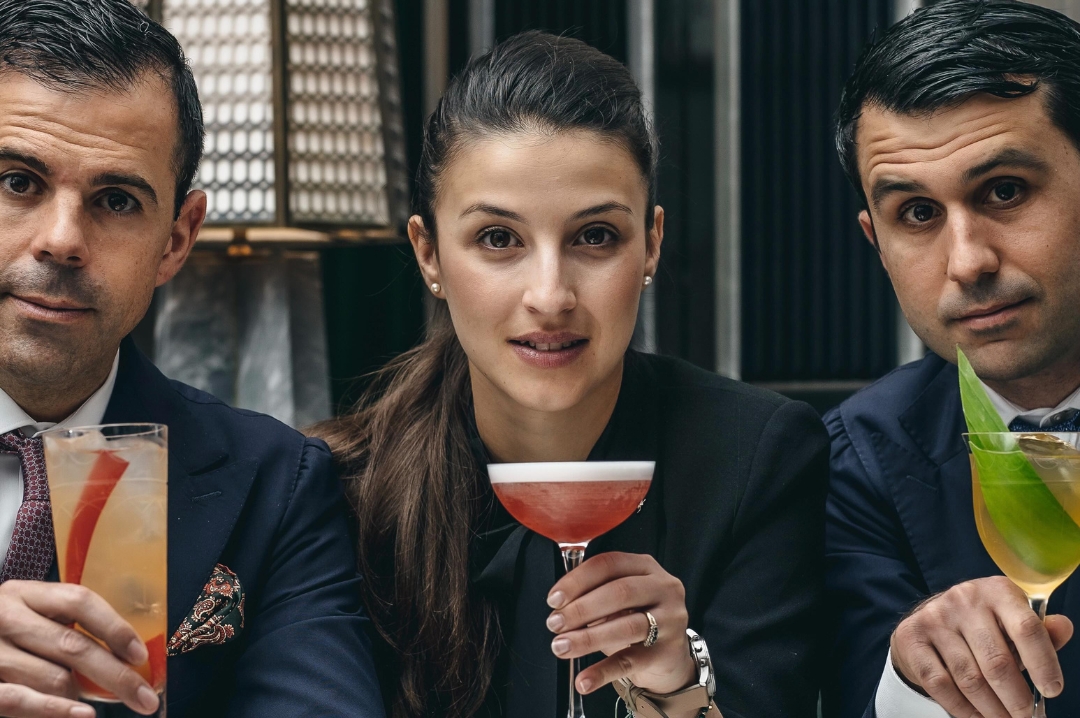 Elegance in bar form, Connaught Bar is now in its 15th year and has set the standard for London hotel bars. It's the marriage between classicism and modernity, traditionalism and invention, pulled off with such poise by Agostino Perrone, Giorgio Bargiani, Maura Milia, and their team, who have together created a global icon. The current menu, Impressions, explores the encounters that shape experience, and like the bar itself, it knows exactly when to look to the future and when to draw on history.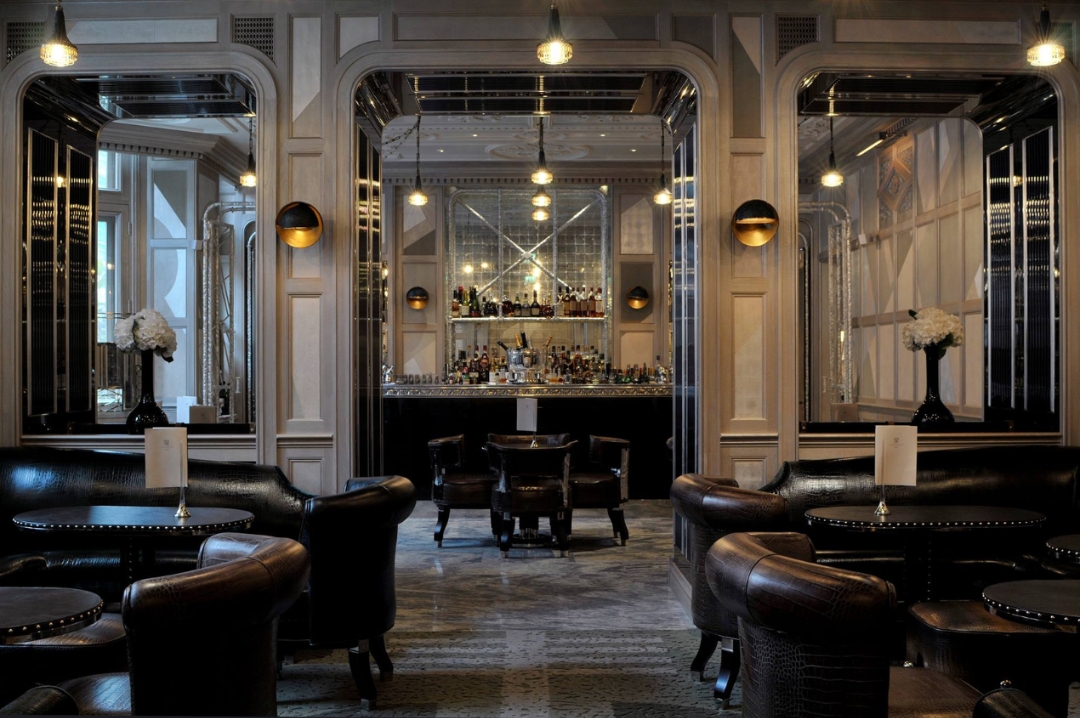 The Cloud Nine is a highlight, with bourbon, orange vermouth, pistachio, raspberry, and foaming bitters: viewed from above it gives the impression of gazing at swirling clouds. Like everything at the bar, there's pageantry and flair to the drink that never tips into showy. Instead, the Connaught Bar has found a way to normalize excellence, refine the hotel bar, and create new traditions. And it goes without saying that the signature Martini, served from a bespoke trolly, is the true must-order first drink.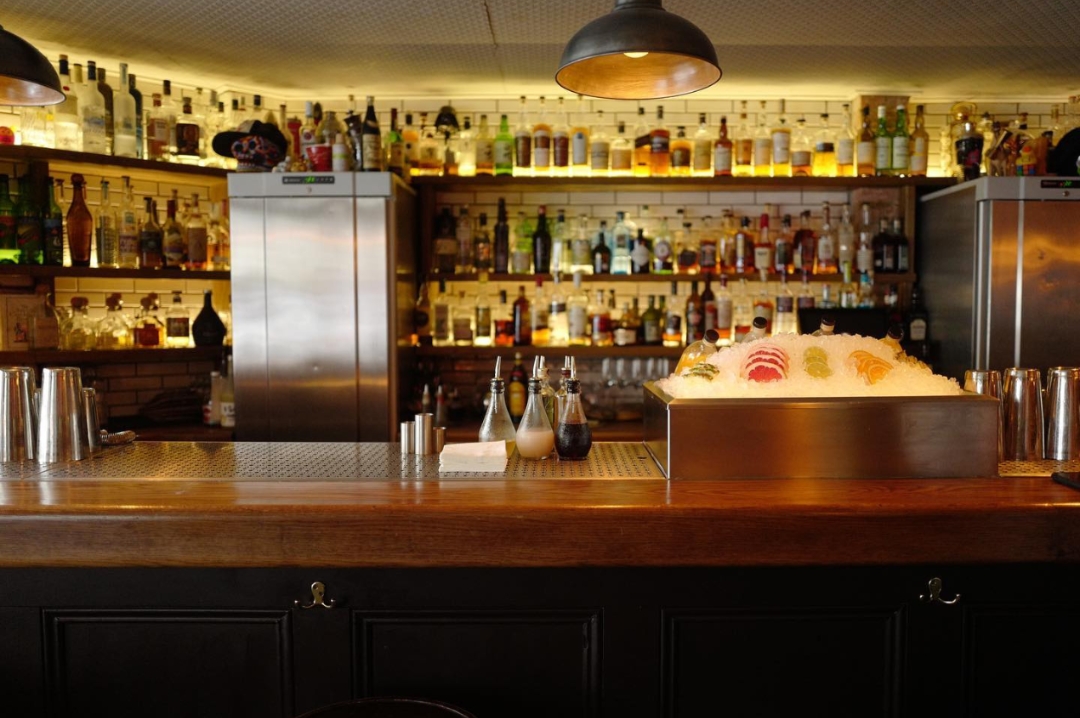 Breaking down the bar experience into drinks, service and atmosphere, Satan's Whiskers is the master of them all. And perhaps that's why this is so often referred to as London's bartenders' bar. Set away from the glamour of central London in east-ish Bethnal Green, Satan's Whiskers has an unassuming feel. Inside it's all exposed bricks, taxidermy and vintage booze posters, somehow tied together with its now-famous hip-hop playlist. You know in an instant this place serves cocktails with classical foundations. Indeed, launched by alumni of the former two-time World's Best Bar, Milk & Honey, here are some of the best classic cocktails in the city.
So, no frills – just tasty drinks, great ice, served in elegant glassware. Of which the Manhattans are unrivalled, but such is the craft of the bartenders and their devotion to using fresh ingredients, the menu changes daily. Now in its tenth year, Satan's Whiskers becomes more the institution every time it opens its doors.
10. Swift, London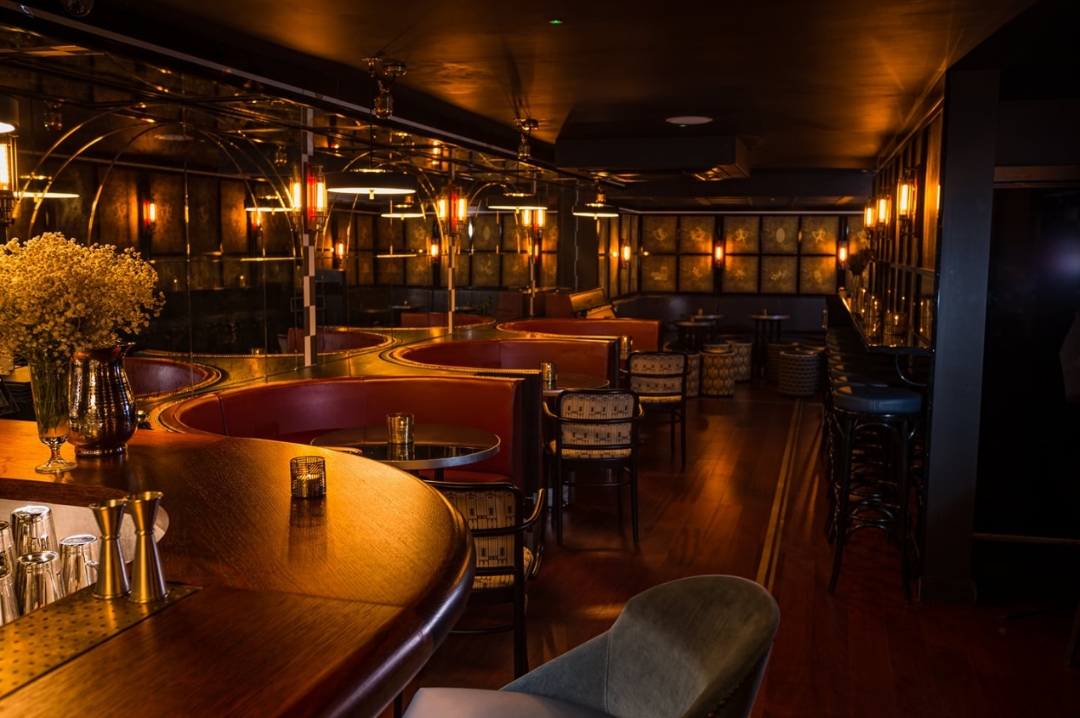 Elegance and efficiency in perfect balance, Swift in Soho is a bar for the times. Upstairs is the more transient space, with clean but classy Art Déco-esque decor, offering the perfect stop-in spot. Be it a perfect Dry Martini, the bar's famous sorbet Sgroppino serve, or its wintery Irish Coffee, drinks are refined but executed quickly – it's the sort of bar you go into for one and end up having too much fun to leave. Downstairs, the vibe shifts – here you might need to book, and once settled into your booth you'll want to stay for a while. After all, there are 300 whiskies to choose from and a dedicated cocktail list too.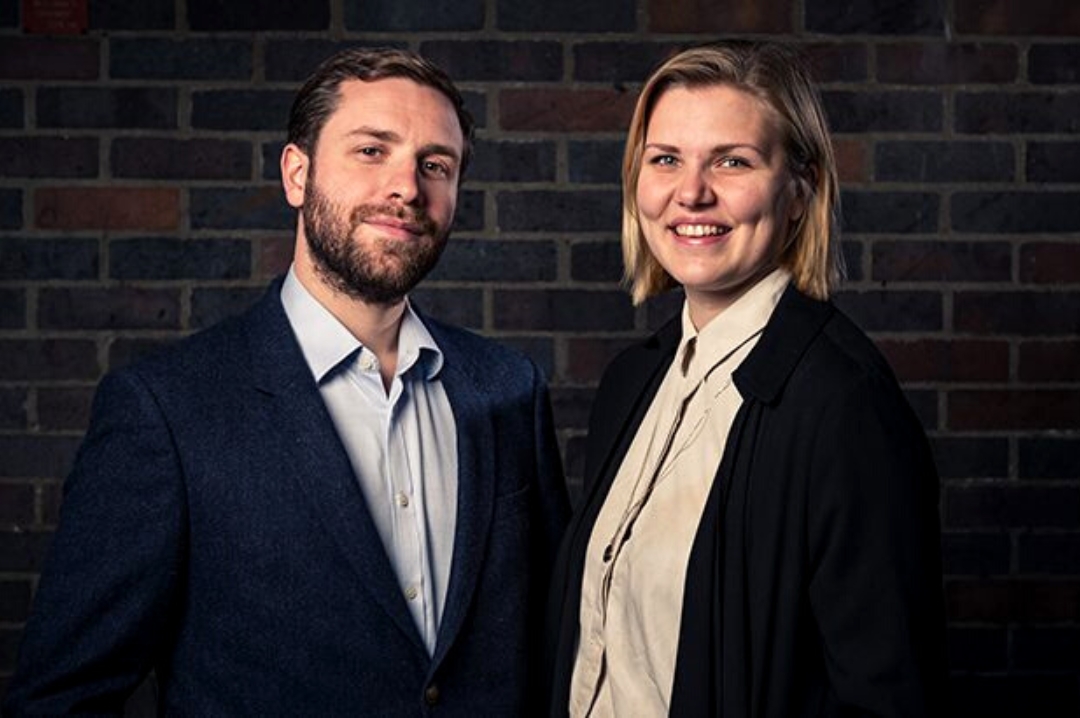 Swift's owners Bobby Hiddleston and Mia Johansson (in collaboration with Nightjar's Rosie Stimpson and Edmund Weil) have created the perfect modern cocktail bar, with all the quality, but none of the affectation. Unsurprisingly, it's multiplying, with sister venues popping up around London. The Shoreditch site launched during the pandemic and up next is Swift Borough.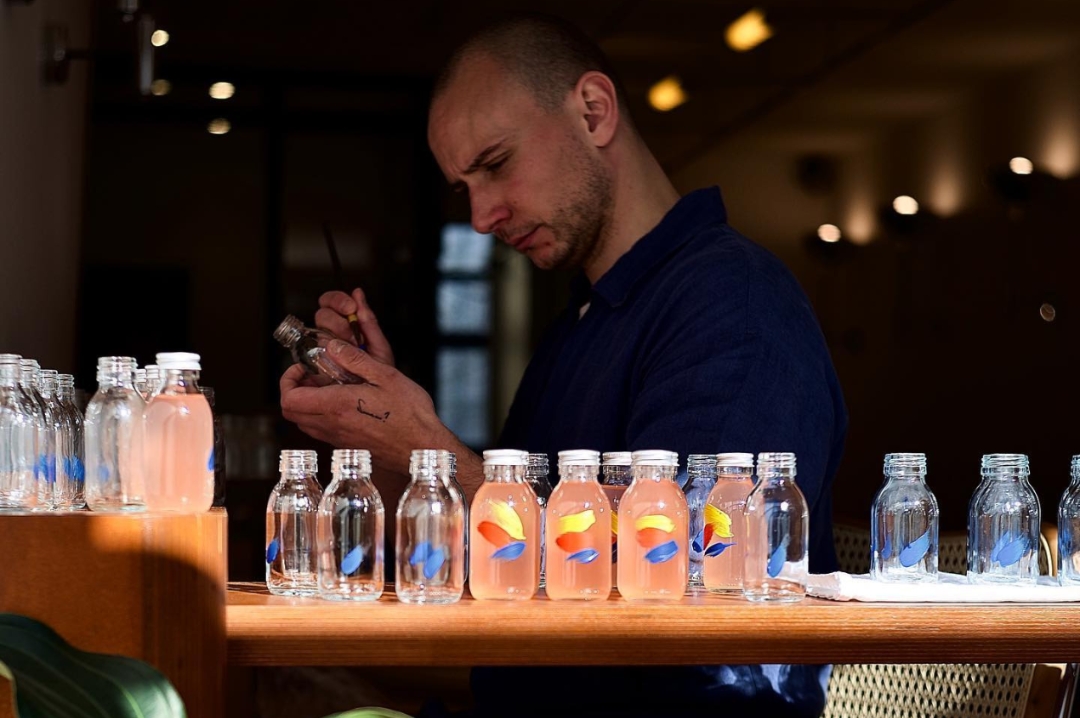 Signposted by not words but shapes – a yellow triangle, red square and blue circle – Remy Savage and Paul Lougrat's east London bar doesn't have a spoken or written name. Shapes, as has become oral shorthand, is an ode to the school of Bauhaus; everything inside has been designed through the prism of functionalism and minimalism. The furniture and space take you to 1920s Weimar, while the mixed drinks are made from an intentionally restricted (and blind tasted) back bar of spirits.
The resulting cocktails are clean in appearance, and efficient in execution, even if there are layers of thought and modernist techniques behind each of them. Pastel, pre-batched in a bottle and poured into a long glass within seconds, flies. It's a long drink of effervescent raspberry, rhubarb, lime and vodka, but ask one of the bartenders – dressed in splendidly bright yet utilitarian overalls – and they'll talk you through the painstaking process. A busy bar, early next year Shapes gains space, as it opens up the site downstairs.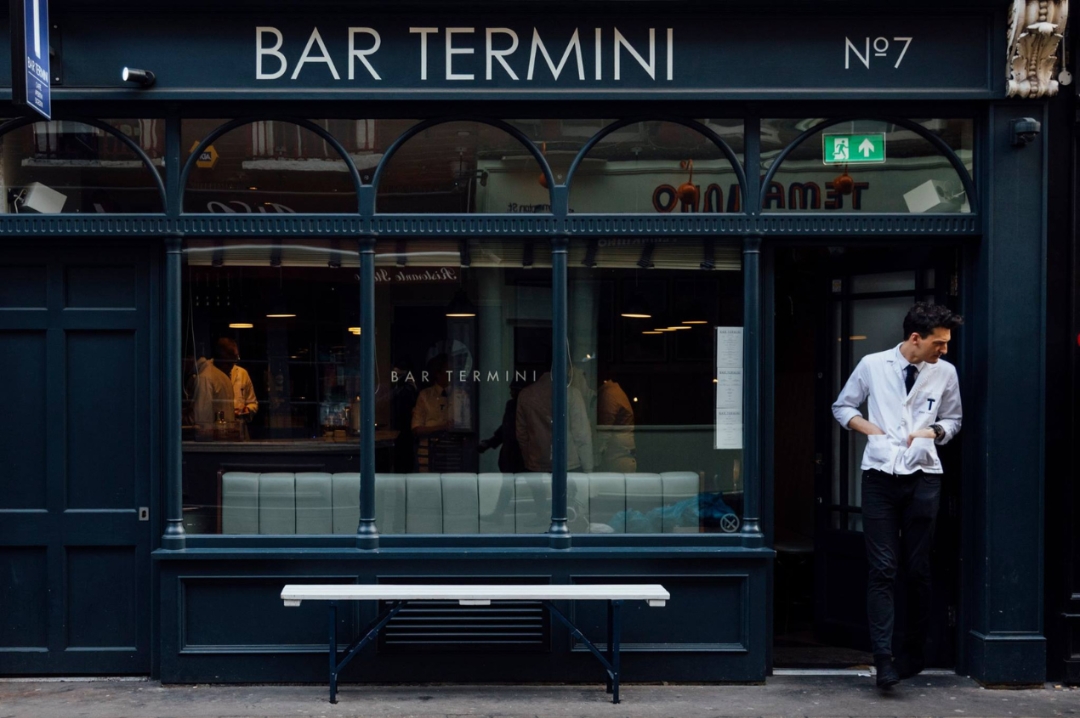 When someone calls two people a 'dream team', my hype-detector lights up. But with Bar Termini, the DT moniker seems fitting. Bar Termini does two things: coffee and cocktails. Coffee is overseen by Marco Arrigo, head of quality for Illy, who has probably trained more baristas – and trained them rigorously – than anyone else in the UK. Cocktails are supervised by Tony Conigliaro, the alco-alchemist behind 69 Colebrooke Row and Zetter Town House, among others. Teams don't get much dreamier than this.
Early evenings are perfect for a cocktail before dinner in Soho – indoors or out on The Marsala Martini (gin, sweet marsala, dry vermouth, and almond bitters) is the best known!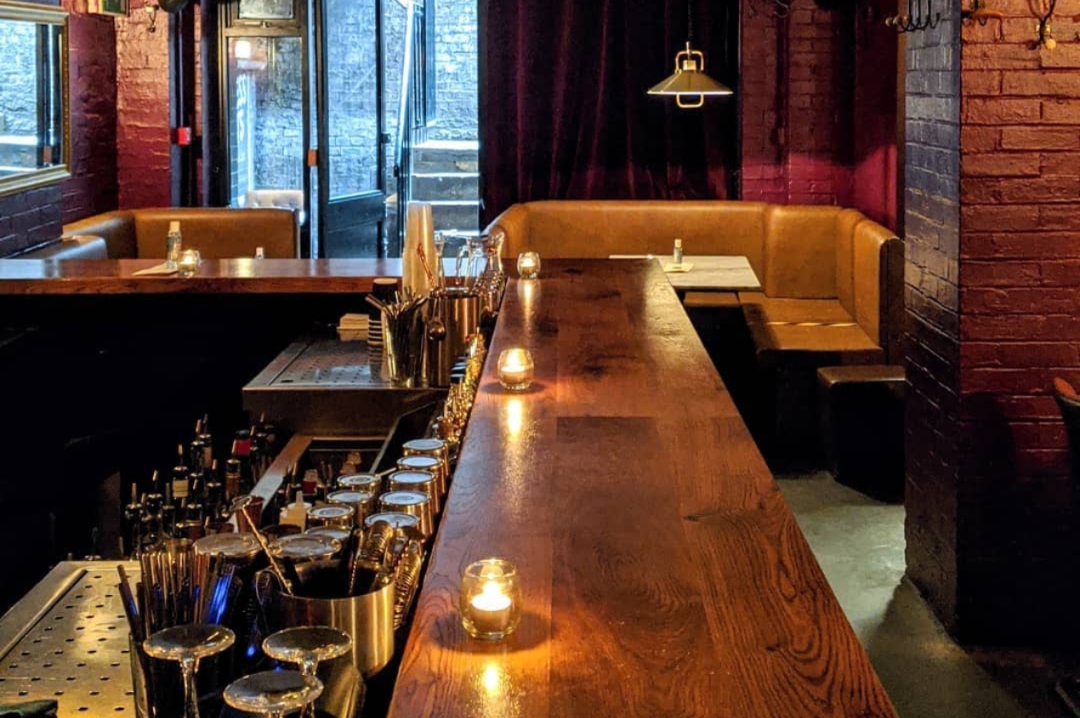 Wonderful cocktails, dazzling service & vibe is what they create at the place. Laughing locals classifying classic cocktails, in a Shoreditch bar that's stood the test of time. As the website says, 'great cocktails, no wallies'. It's perfect to end a long day with a classic vibe!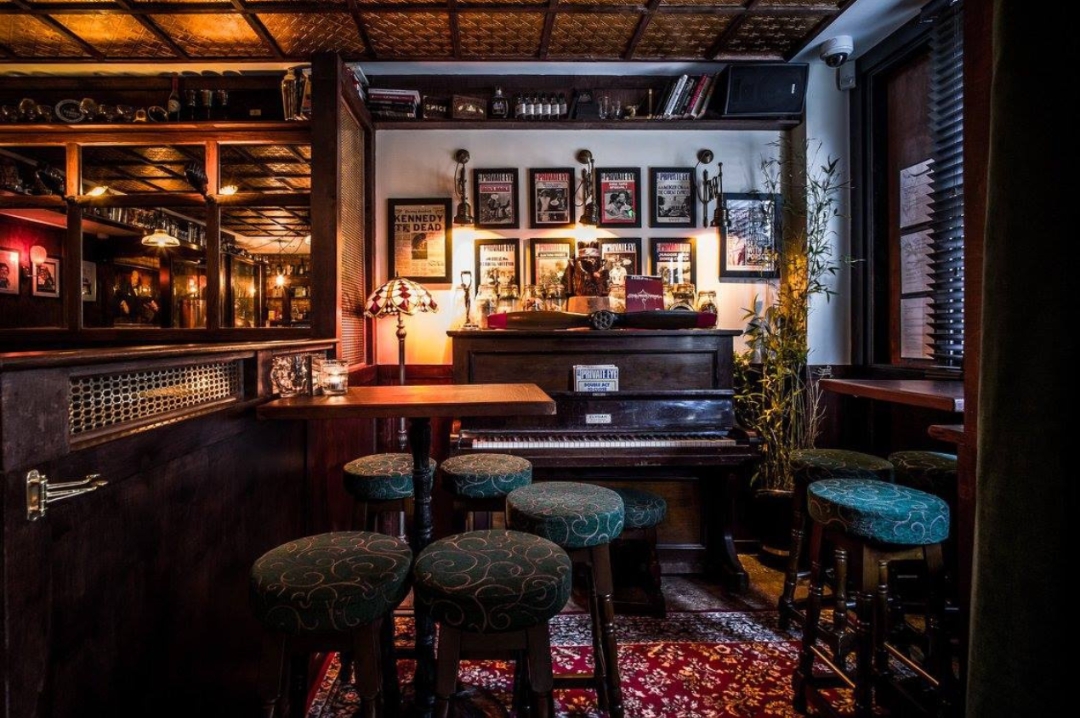 This new bar off Brick Lane is the Company's second follow-up to the closed Soho original. More spacious than their year-old Smithfield branch, the new wood-panelled drinking room is two parts classy cocktail bar to one part comfortable pub, stirred with a dash of wink-wink, owl-heavy retro kitsch.
Cute cartoon owls on cocktail menus, a Churchill portrait on the wall, pink umbrellas in your drink, monkey nuts served on the side. We're not sure what it all means, but somehow Cocktail Trading Company works. It's probably because CTC Smithfield (underneath another bar, Ask for Janice) never overthinks things; like the original in Soho, it's dark, petite, and serious about fun. And drinks.
A cocktail list two-dozen-strong a With its superb booze and constant stream of icebreaking surprises, CTC could well be the best place to unwind!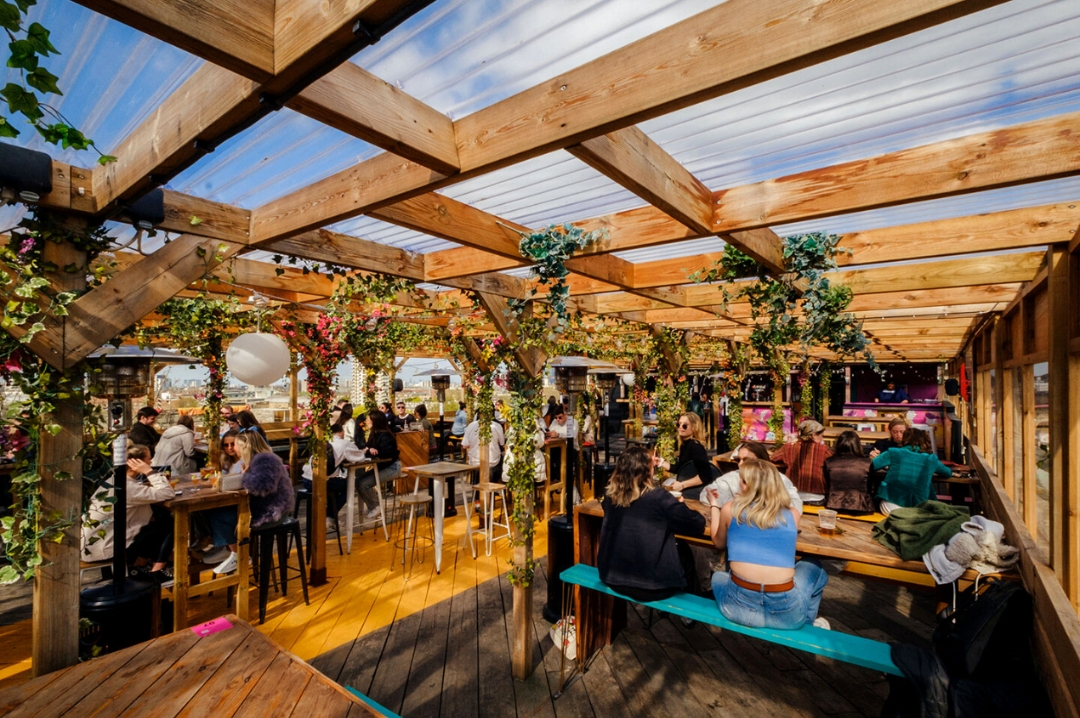 The Bussey Building might be best known for its club nights, but it's got another string to its bow in the form of a trendy rooftop bar, which has just reopened for the summer. Perched atop the multi-purpose venue on Rye Lane, Bussey Rooftop Bar acts as an ideal precursor to an impending night out.
The cocktail list oozes summer: the Melancholy – with gin, honey, prosecco and elderflower – was light and zingy, while the Berry Garcia was a refreshing blend of white rum, berries and mint. Cocktails run to no more than a tenner, but if you're feeling thrifty you can get a glass of wine from £5.50. This bar offers the next chapter, and it's filled with style, good music and cracking cocktails.
Here's London's Best Bars to find the classic, extravagant, and dazzling spirits, wines, cocktails, and beer.
London Drinks Guide helps you present the ultimate guide to exploring.
Written by Kiran Krishnani, Beverage Trade Network