Top 10 Bars in Soho
From the classy bar scene to swanky, vintage vibes, here are 10 bars in Soho that you cannot miss out on.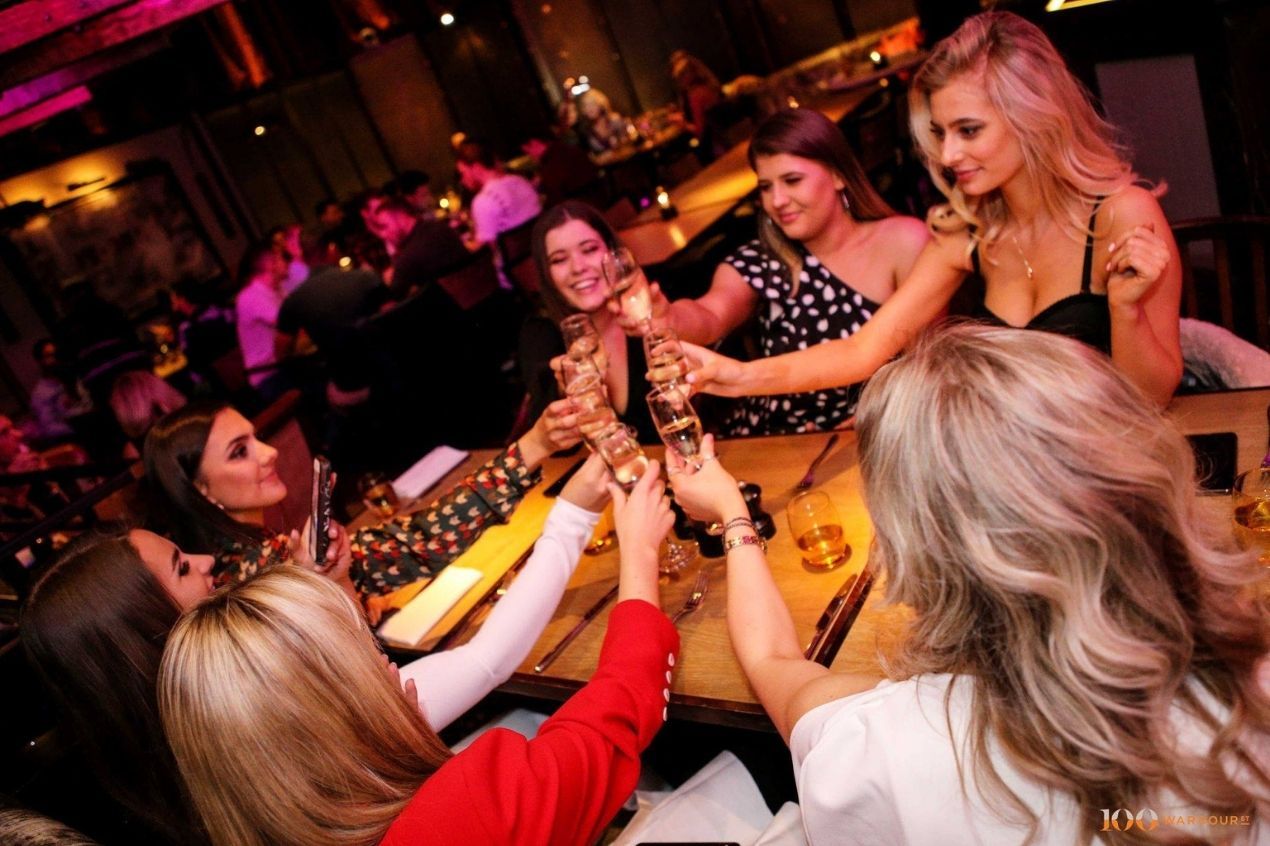 A destination that has been hailed as London's 'pleasure district', no two nights seem ever the same in Soho thanks to its inherent buzz, unique draw, and an ever interesting crowd. The beating heart of Central London, Soho boasts a legendary reputation and a whole host of celebrity admirers. For the best places to drink in style, we've put together a guide to the best Soho bars.
Boasting unparalleled kitsch flair, Simmons is easily one of the quirkiest bars in Soho. Step inside to find a shabby-chic space that's decked out with an assortment of offbeat ornamentation. Naturally, the cocktails here are served in all sorts of vessels too - think jars and teapots! But more than just its eccentricity, Simmons boasts a welcoming vibe and a great party atmosphere on the weekends.
Location: 2 Bateman St, Soho, London W1D 4AE, United Kingdom
Open for dine-in and curbside pickup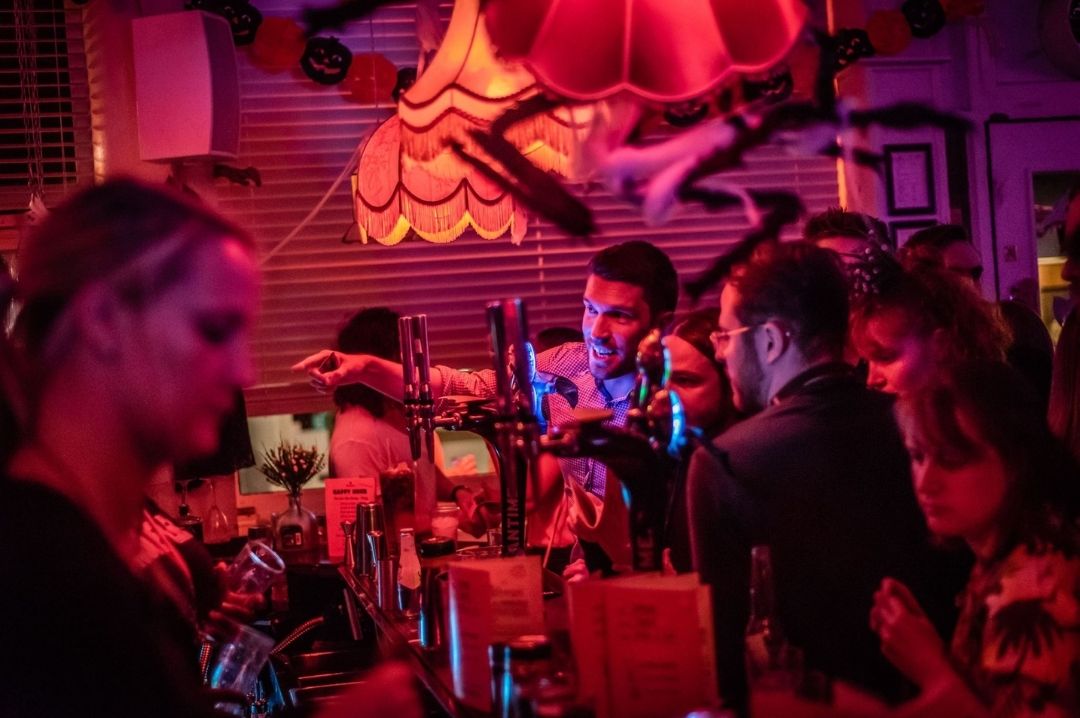 This hidden gem, on Soho's swankiest secret, is the very definition of a 'dessert bar'. Basement Sate is a night lounge with the chilled out sophistication of a gentleman's club, that exclusively serves desserts, along with cocktails to complement them. With a Parisian chic interior, including plush leather armchairs and polished wooden surfaces, this basement bar will have you relaxed and merry in minutes. Try a tasty tipple or some delicious desserts with top chefs and expert mixologists behind the wheel.
Location: 8 Broadwick St, Soho, London W1F 8HN, United Kingdom
Open for dine-in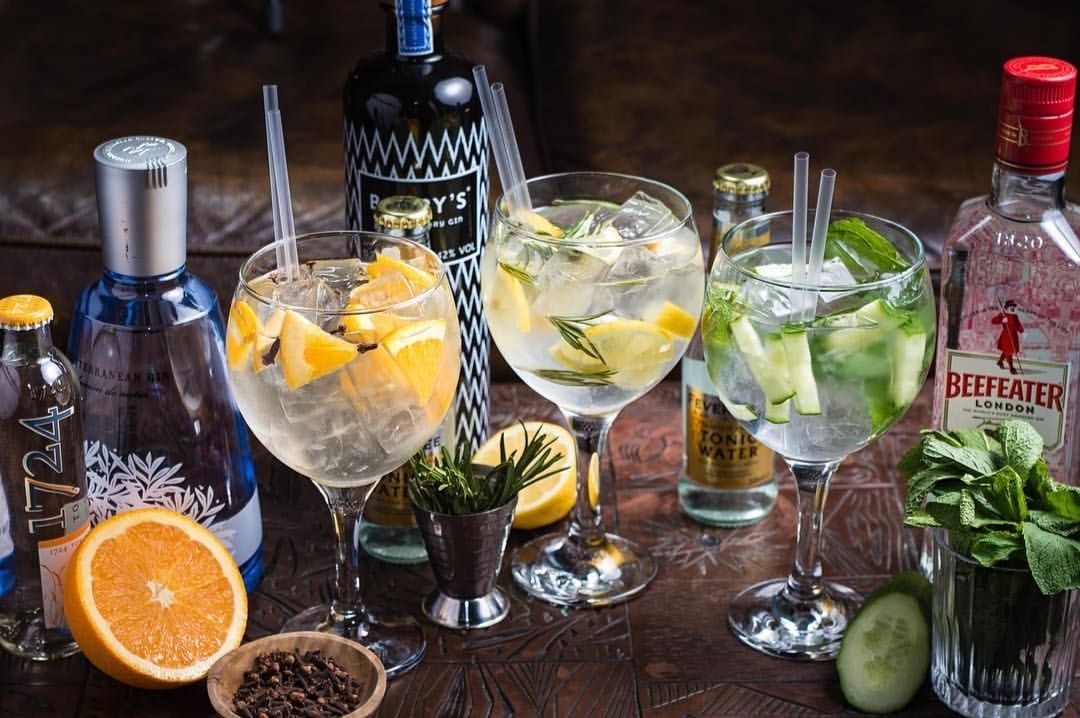 With DJs, regular bands, and live music five nights a week, this is known to be one of Soho's liveliest restaurants. Specially curated menus include dishes like yellowfin tuna tartare, Chateaubriand, and roasted scallops. Downstairs in the basement at 100 Wardour St, things are louche, with a restaurant drawing on Soho's spirit of fun & indulgence with a fantastic cocktail selection. There is also a dance club downstairs that promises to get your groove on.
Location: 100 Wardour St, Soho, London W1F 0TN, United Kingdom
Open for dining in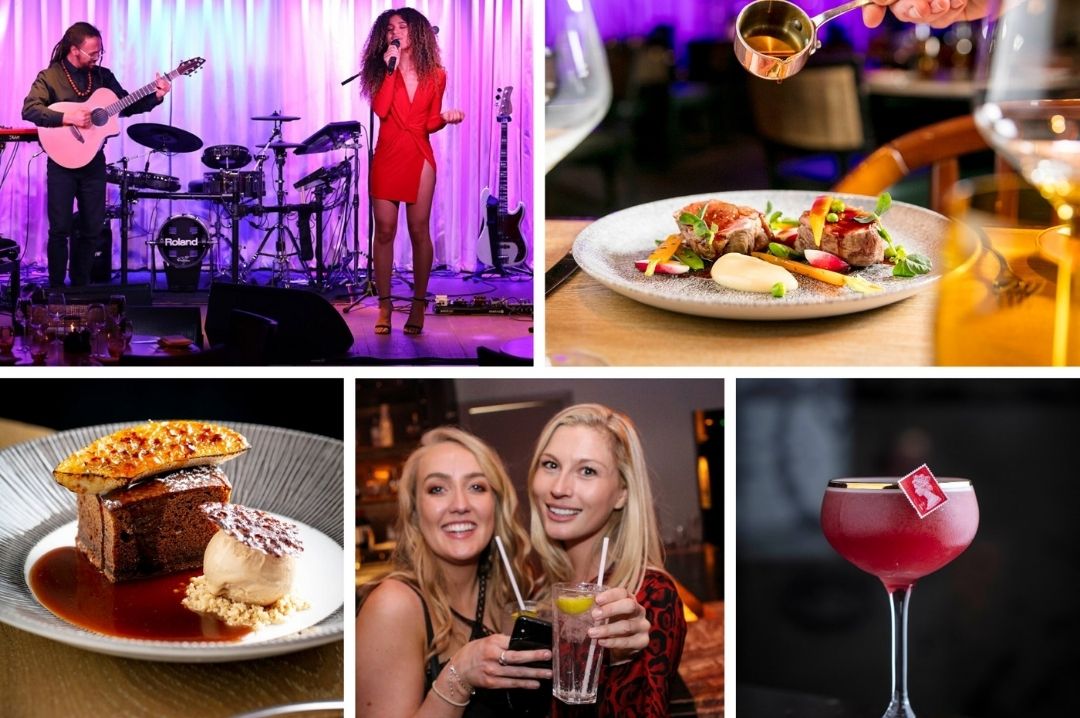 The upstairs bar at Archer Street Cocktail Lounge is highly reminiscent of a hotel lounge bar, adorned with a stylish drinks bar decorated with luxe spirit brands, cream sofas, glass tables, and low lit side lamps reflecting around the space. Head down some unmarked stairs and you are presented with a whole other experience that includes west-end shows, song & dance academies, and theatre. Archer Street also offers a variety of events around the year, such as Christmas Countdown, Disney Hour, New Year's Eve Ball, and more.
Location: 3-4 Archer Street, Soho, London, W1D 7AP, UNITED KINGDOM
Open for dining in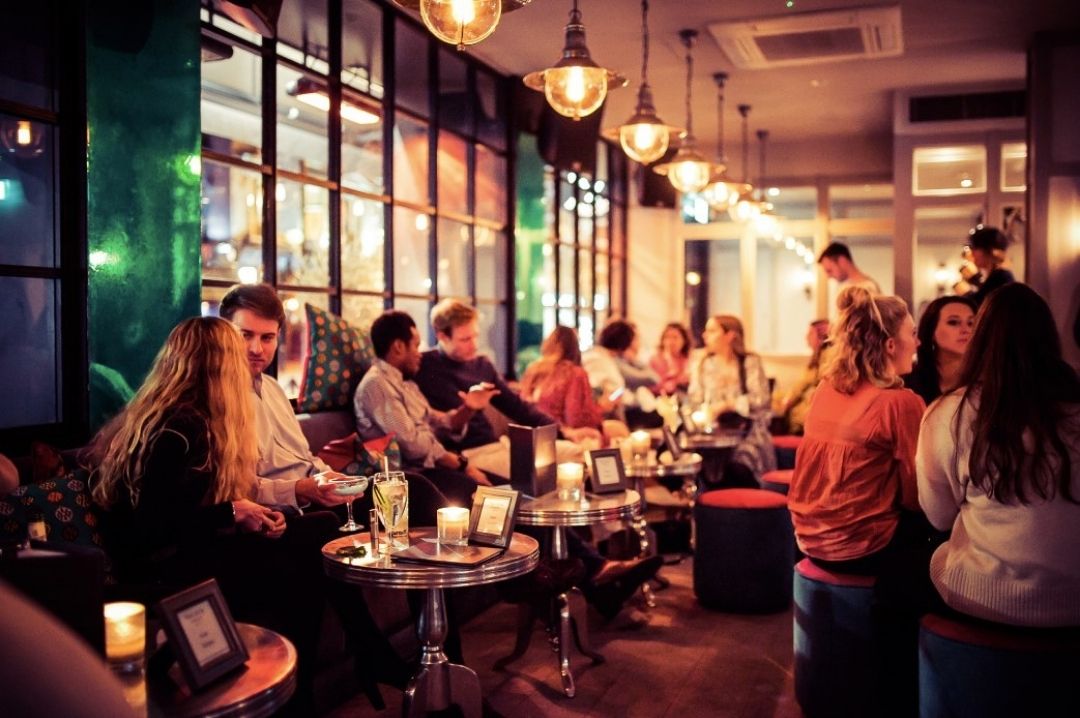 One of the quirkiest little bars in Soho, this karaoke hangout is a tough spot but once you've found it you're in for a treat. With a huge selection of tunes to belt out, and food and drink available, it's perfect for any group nights out.
Location: 30 Brewer St, Soho, London W1F 0SS, United Kingdom
Open for dine-in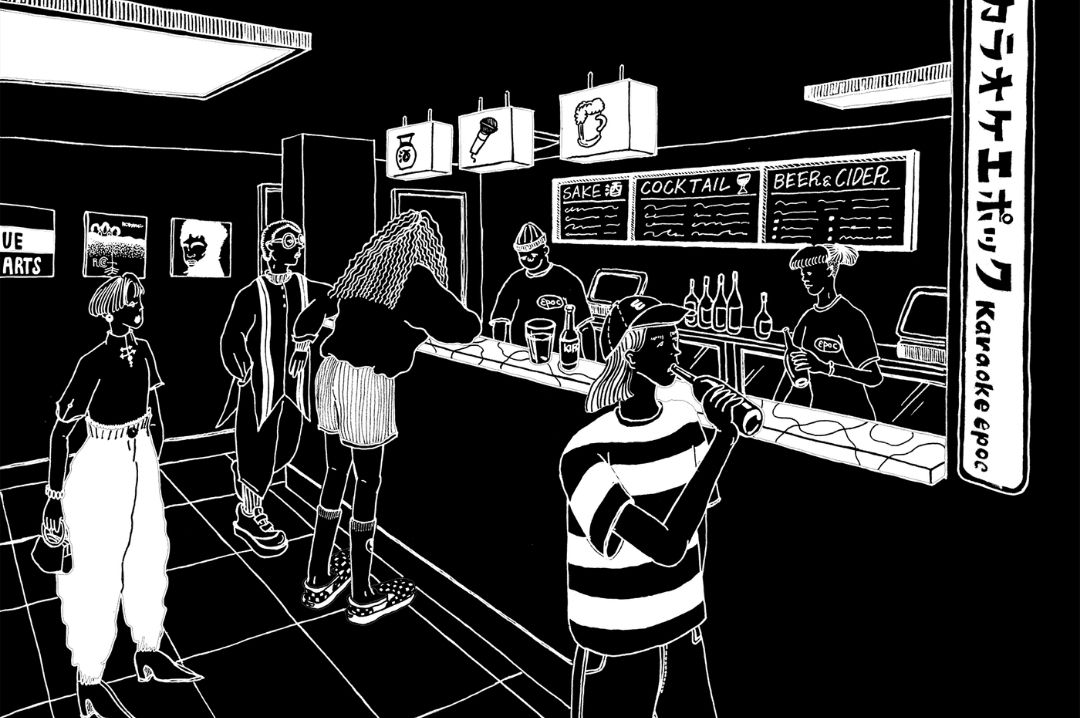 Jack Solomon's is hidden beneath the streets of Soho, boasting a wonderful selection of drinks and small plates – but that's not the only reason to head down there. The interiors bring an industrial-like vibe to the bar. Expect old school charm, DJs and live music, and velvet-laced sofas to hide away in.
Location: 41 Great Windmill St, Soho, London W1D 7NB, United Kingdom
Open for dining in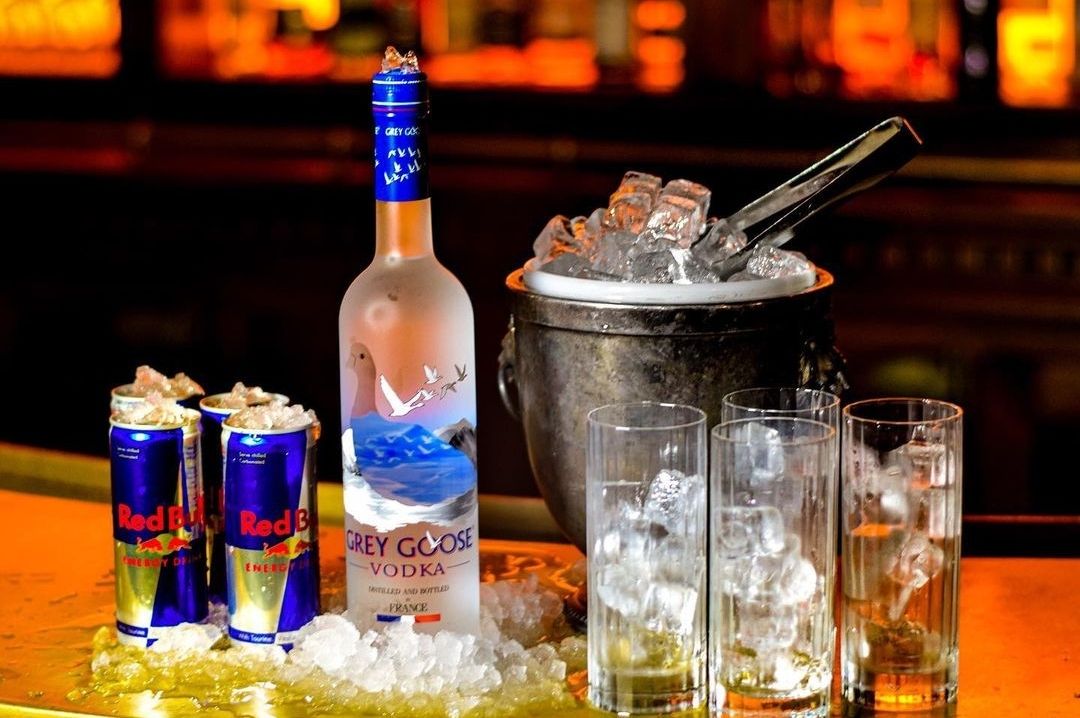 Located on D'Arblay Street, The Breakfast Club is a staple of Soho's foodie scene. Even if you haven't been inside, you've probably seen the queue outside and that's for the charming interior, friendly service, and signature dishes they serve. The yellow exterior surely does attract customers, but The Breakfast Club is mainly known for its English and American breakfasts, plus comfort foods and burgers.
Location: 33 D'Arblay St, Soho, London W1F 8EU, United Kingdom
Open for dining in and takeaway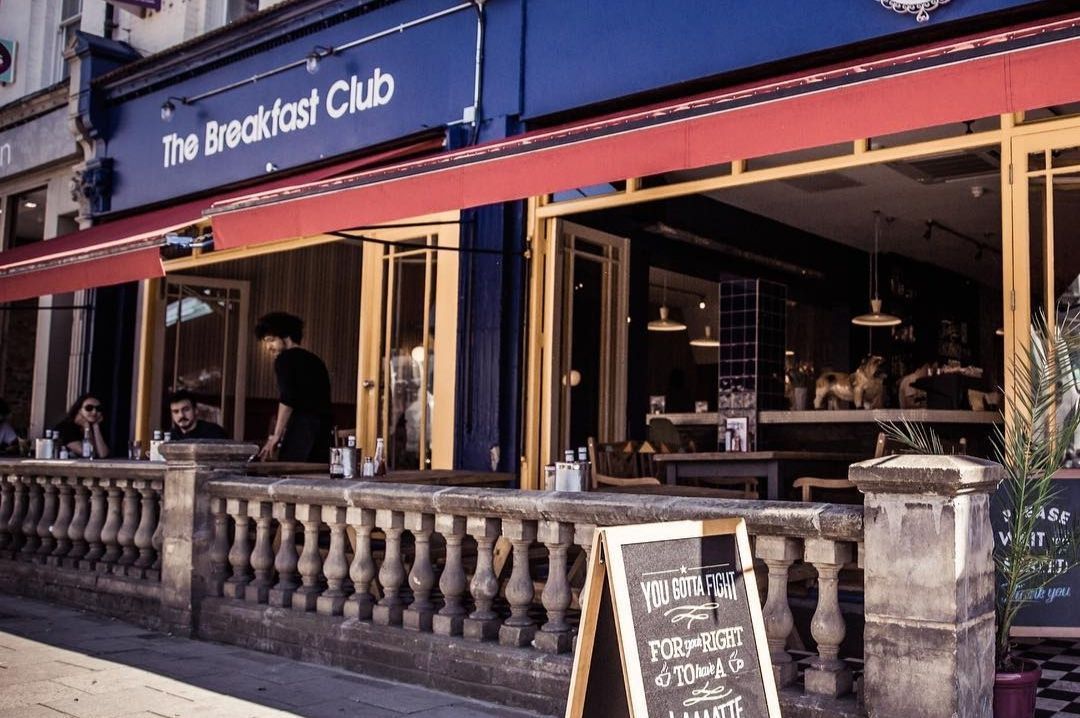 Take a step back into the glamorous world of the Prohibition-era bourgeoisie right at one of the most elite, members-only bars in Soho. £100 is all that separates you and a select few from sinking into velveteen cushions and sipping on some of the finest, China-clad cocktails in town.
Location: 50 Frith St, Soho, London W1D 4SQ, United Kingdom
Open for dining in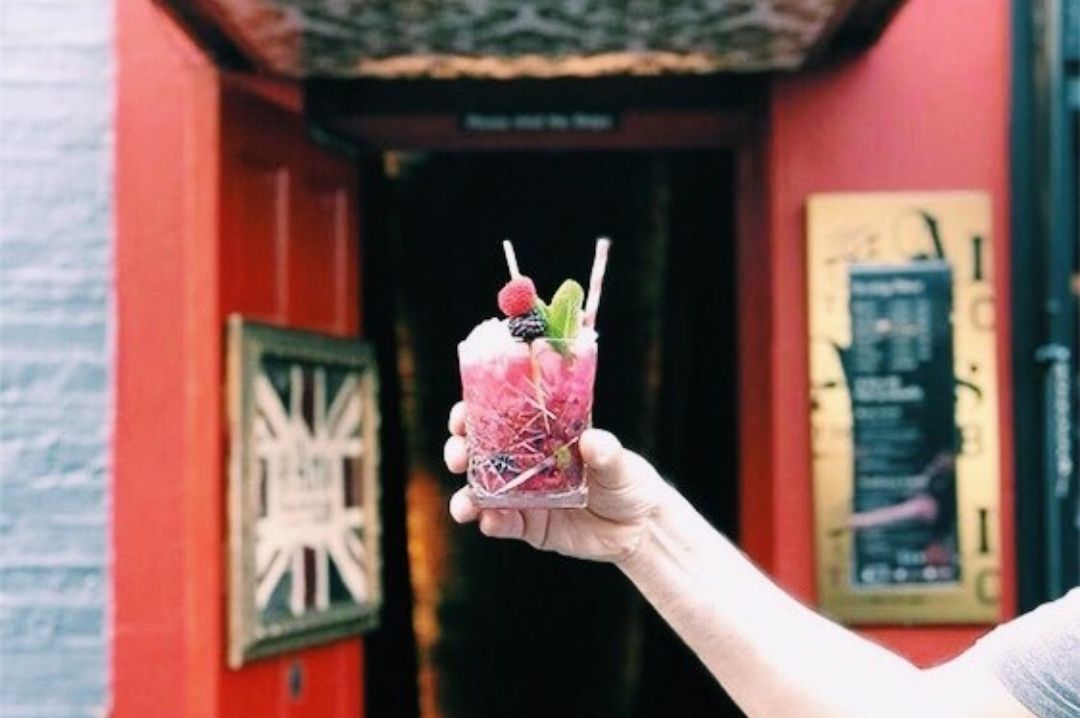 Ever tried a 'Designer Cocktail'? The bartenders at Zebrano take pride in their unique collection, where they mix and match premium spirits with spiced ingredients with delicious results. There's an international menu if you're hungry, and excellent happy hour deals offering half-priced drinks every day.
Location: 18 Greek St, Soho, London W1D 4DS, United Kingdom
Open for dining in, takeaway, and delivery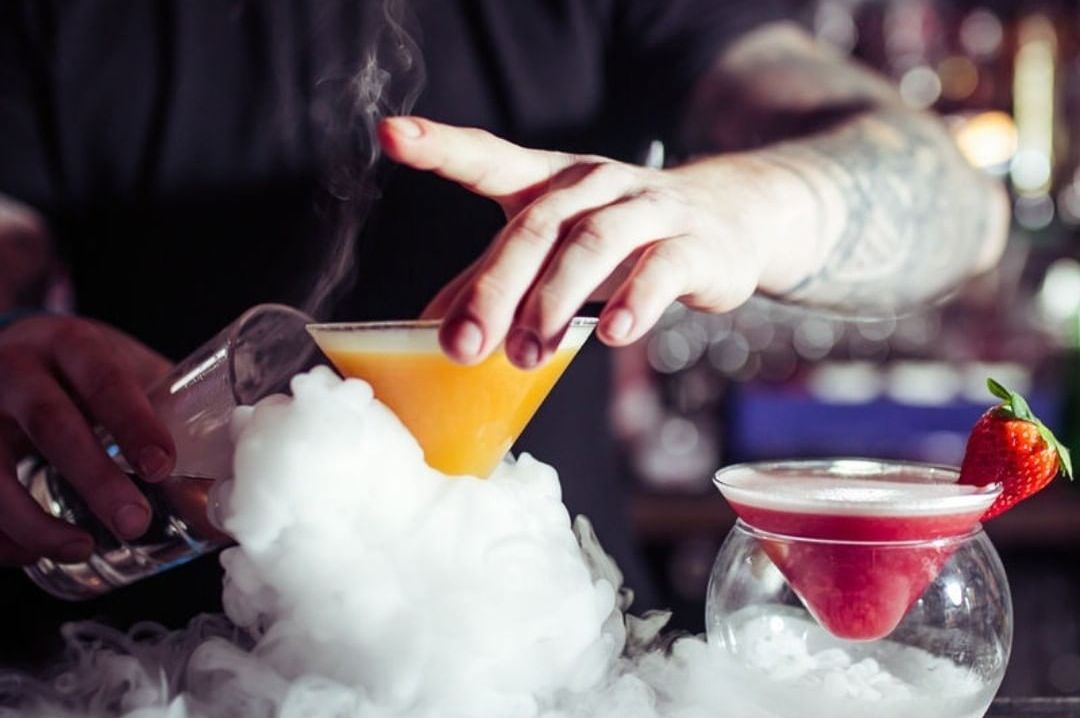 Soho is a hub of activity and Opium adds to this mix with its own twist and mystery. This secret bar is a chic getaway in the center of Chinatown. Enjoy the eccentric, unique cocktails and taste the delicious dim sums at this heralded oriental-inspired haunt. The late-night opening hours keep the party going and make for a big night out.
Location: 15-16 Gerrard St, West End, London W1D 6JE, United Kingdom
Open for dining in