11 Outdoor Patios in London to Catch Some Sun
These outdoor patios offer french food, wine, tapas and margaritas, and a dash of warm summer sun.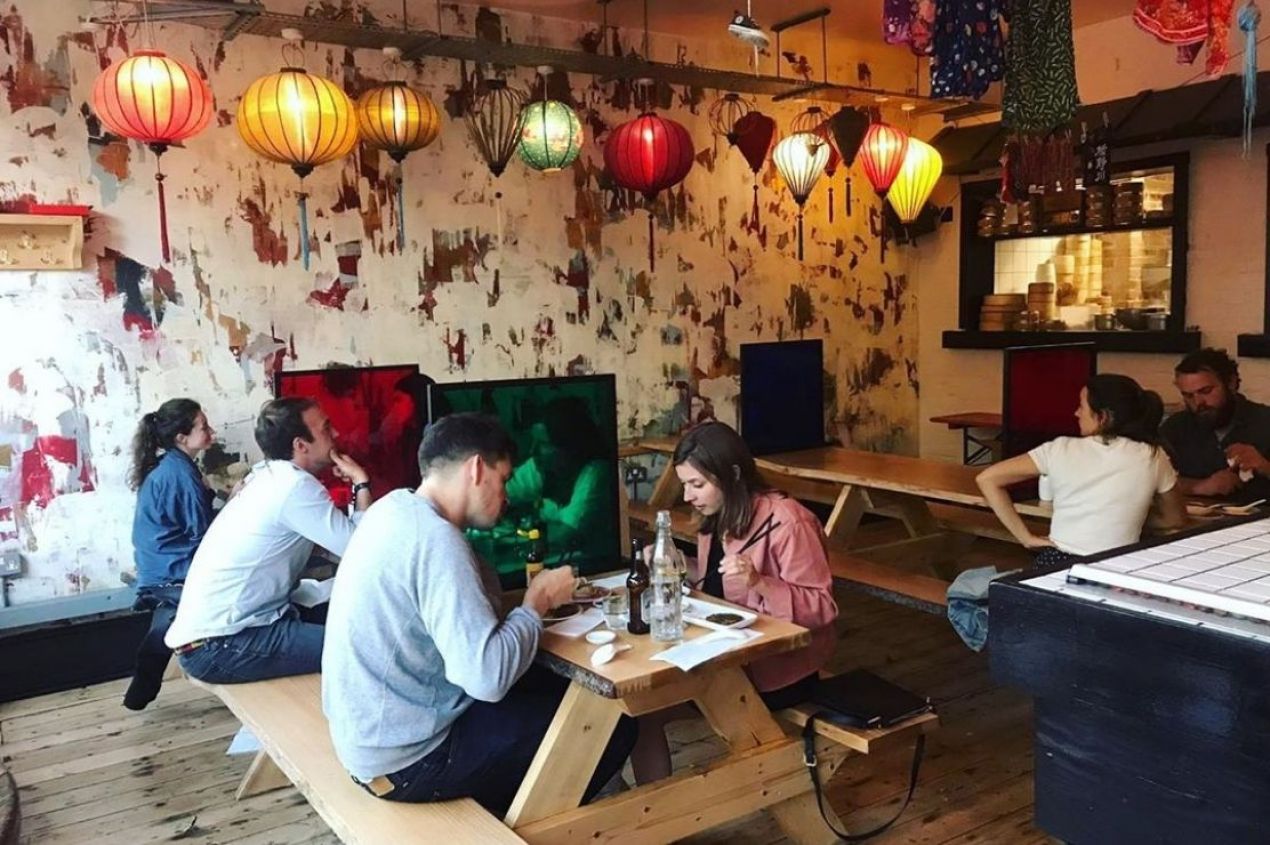 The restaurants in London are reopening. We repeat. The restaurants in London are reopening. This isn't a drill. You should be able to dine, drink, and socialize in restaurants for the first time in three months. But if you ever feel a little weird or uncomfortable with the thought of sitting inside a restaurant, we get it. Luckily, there are a lot of restaurants in London with outdoor patios and scrumptious food and drinks. From French brasserie with boulevard-style pavement tables to the iconic outdoor pasta spot for the very first time, here are the al fresco dining options that have been opened since the 4th of July. Take advantage of the good weather (whenever we are blessed with it) and try any of these great outdoor dining options.
[Due to Covid-19, timings might differ. Please check each location's information before heading out.]
1. Rochelle Canteen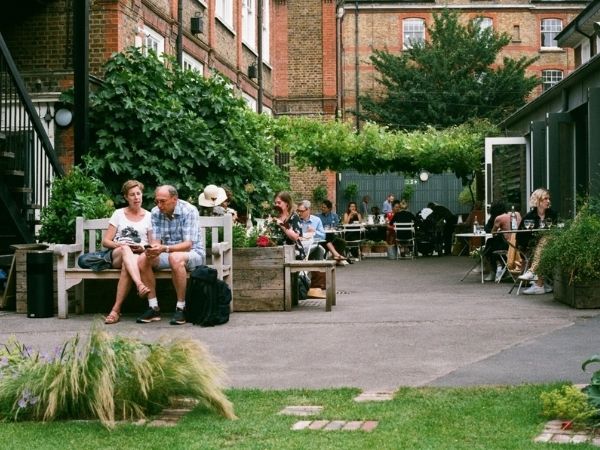 Facts: We've never had a bad meal at the Rochelle Canteen. This British restaurant in Shoreditch is one of our favourite locations, and their garden is also one of our favourite outdoor dining situations. For the moment, it's just outdoors, so keep an eye on the weather for your booking.
Location: 16 Playground Gardens, Shoreditch, London E2 7FA, United Kingdom
2. My Neighbours The Dumplings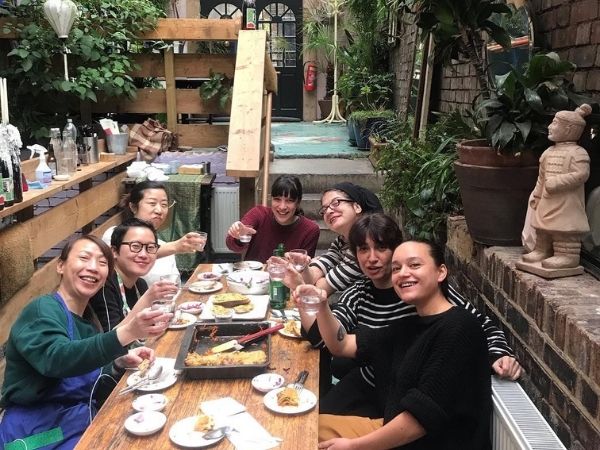 A darling name with the dumplings to die for. Located in both Lower Clapton and Victoria Park, this well known dim sum spot has a few tables in front of it. You should know that they're going hard, but you should also know that it's worth implementing a little table strategy to eat their shumai and cucumber salad al fresco. The Victoria Park location has a lovely veranda attached to it.
Location: 165 Lower Clapton Rd, Lower Clapton, London E5 8EQ, United Kingdom
178-180 Victoria Park Rd, London E9 7HD, United Kingdom
3. Marksman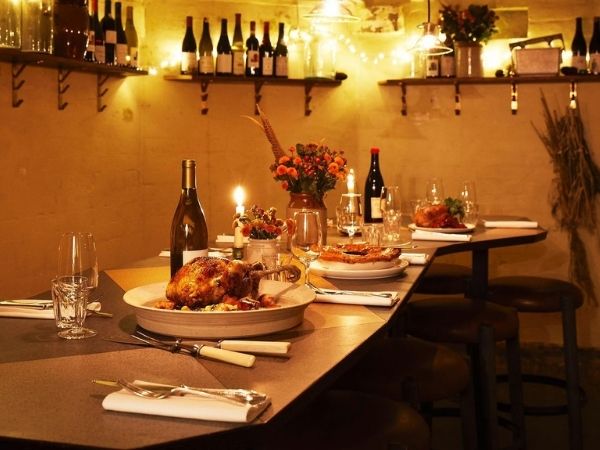 Located on Hackney road, Marksman is a very cool restaurant, concealed beyond the presumption that it's yet another nearby Hackney Alkoholer. It's not. They serve excellent British food-including shed-a-tear-of-joy pies-and their little roof terrace is possibly one of London's best outdoor seating choices. If you're not in the mood to step out, you can always order from their provisions menu - which is a concise selection of seasonal Marksman classics, with easy-to-follow cooking instructions, alongside a choice of fine wines, beers and cocktails to make your meal worth remembering.
Location: 254 Hackney Rd, London E2 7SJ, United Kingdom
4. Copita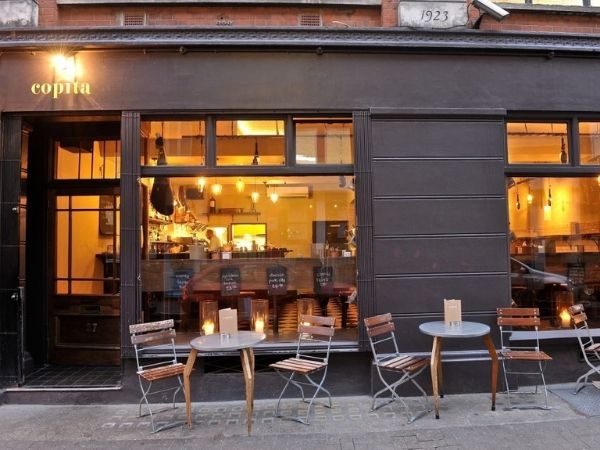 If you're looking for a tapas bar, then Copita is the place to go. Copita is one of those London restaurants you run to when you want to feel like you're on vacation and drink a lot of Rioja before the sun goes down. There's always a couple of tables on the front, and it's a great place to sit in Soho.
Location: 27 D'Arblay St, Soho, London W1F 8EP, United Kingdom
5. Hereford Road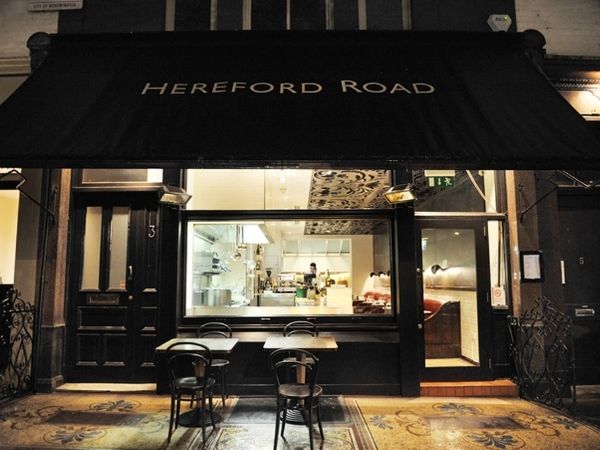 What was once a butcher's shop, is now a smart British bistro serving meaty treats to everyone's liking. This kind of classic Notting Hill farm-to-table neighbourhood spot has taken over the pavement outside. With almost a different menu everyday, Hereford Road offers some great lunch and dinner deals.
Location: 3 Hereford Rd, Bayswater, London W2 4AB, United Kingdom
6. Yashin Ocean House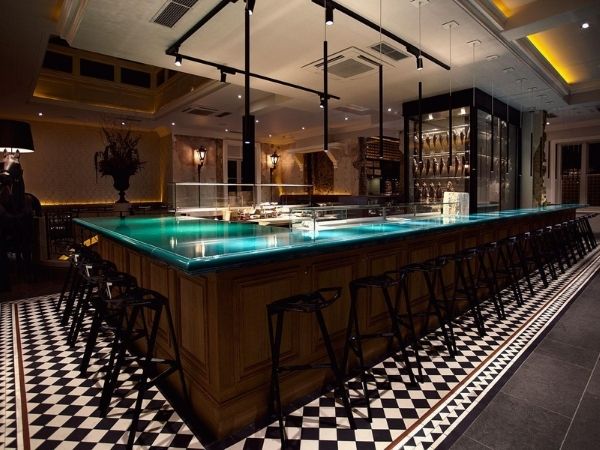 This converted stable in South Kensington is a perfect place to have a small group meal or a nice date. There are options for tapas, as well as lamb, pork and beef roasted on the robata. We choose to go because of their sushi. It's eaten with no soy sauce. Instead, each piece of fish is topped with something that enhances its natural flavours, such as a truffle sliver or a small amount of caviar.
Location: 3 Hereford Rd, Bayswater, London W2 4AB, United Kingdom
7. The Builder's Arms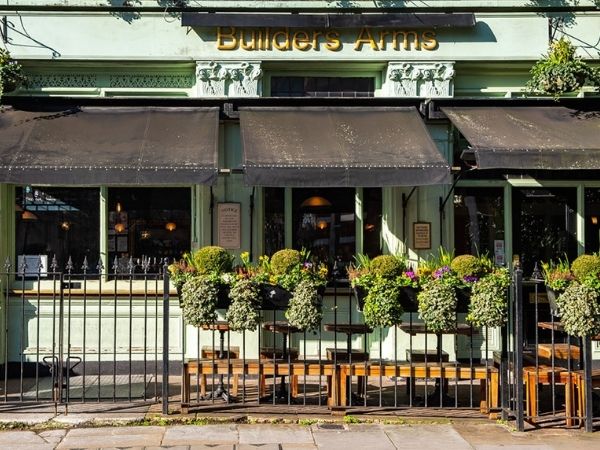 The outdoor setting at The Builder's Arms makes it ideal for summer days and drunken nights. And it's just one of the things that makes this a great bar. They also have an exciting menu of up-to-date British classics, all coming in at less than twenty quid, a rich wine selection, and local craft beer tap takeovers.
Location: 1 Kensington Ct Pl, Kensington, London W8 5BJ, United Kingdom
8. The Oystermen - Seafood Bar & Kitchen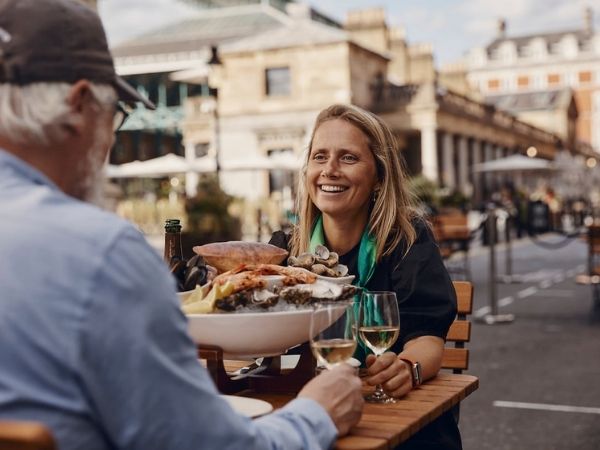 Eat oysters, crabs, and other seafood products at The Oystermen in Covent Garden. It may be a small restaurant, but their summer terrace ensures that you can enjoy a social distance in style. They'll even serve champagne and oysters in the Apple Market all summer, so search their Instagram to find out what's going on.
Location: 32 Henrietta St, Covent Garden, London WC2E 8NA, United Kingdom
9. J Sheekey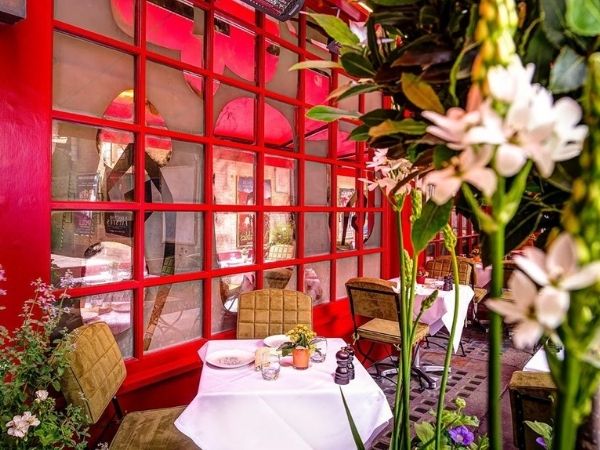 J Sheekey's street-side patio is relatively shielded from the crowds, even though you're in a touristy area of London. If you're going to splurge on a stunning seafood tower, it's supposed to be here. But even if you don't want to flash the cash, it's perfect for a few oysters and a glass of champagne before going elsewhere.
Location: 28-32 St Martin's Ct, Covent Garden, London WC2N 4AL, United Kingdom
10. Kitty Fisher's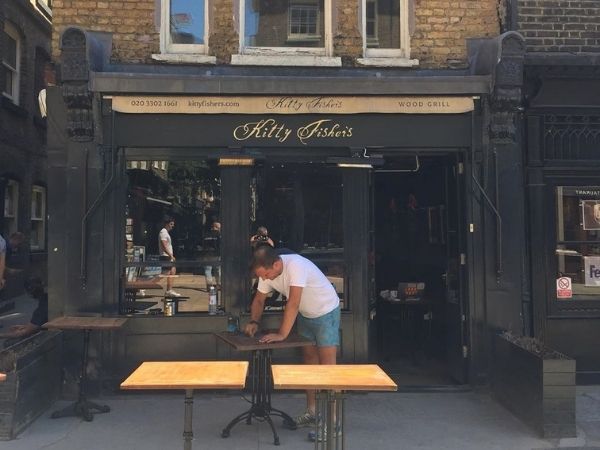 Located in Mayfair, Kitty Fisher is known for its European delicacies. The award-winning restaurant is not only known for its food, but also its cocktails, and wine list.. Their wild strawberries and ice cream are the ideal summer treat.Even with quite a limited menu, Kitty Fisher's is a favorite of both guests and food critics.
Location: 10 Shepherd Market, Mayfair, London W1J 7QF, United Kingdom
11. CERU South Kensington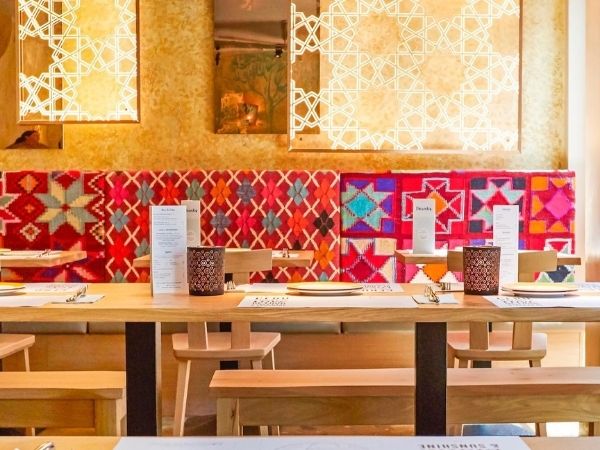 Ceru is considered one of the sunniest restaurants in this part of town, and along with modern Levantine dishes, their fresh and expanded-for-2020 al fresco dining area gives this South Ken spot a nice vacay feel. The menu is full of fish, fried meats, halloumi and spicy meats. Basically, if it can be paired with mint yoghurt, it's on the menu.
Location: 7-9 Bute St, South Kensington, London SW7 3EY, United Kingdom
Header Image Credit: My Neighbours The Dumplings
Royal Horticultural Halls, London, The Lindley Hall, 80 Vincent Square, London SW1P 2PB, United Kingdom, United Kingdom
Register Now
Royal Horticultural Halls, London, The Lindley Hall, 80 Vincent Square, London SW1P 2PB, United Kingdom
Register Now