9 bars in London that will deliver cocktails to your doorstep
From The Sun Tavern to Hacha Dalston, here are some of the best London bars that are delivering cocktails to your doorstep right now.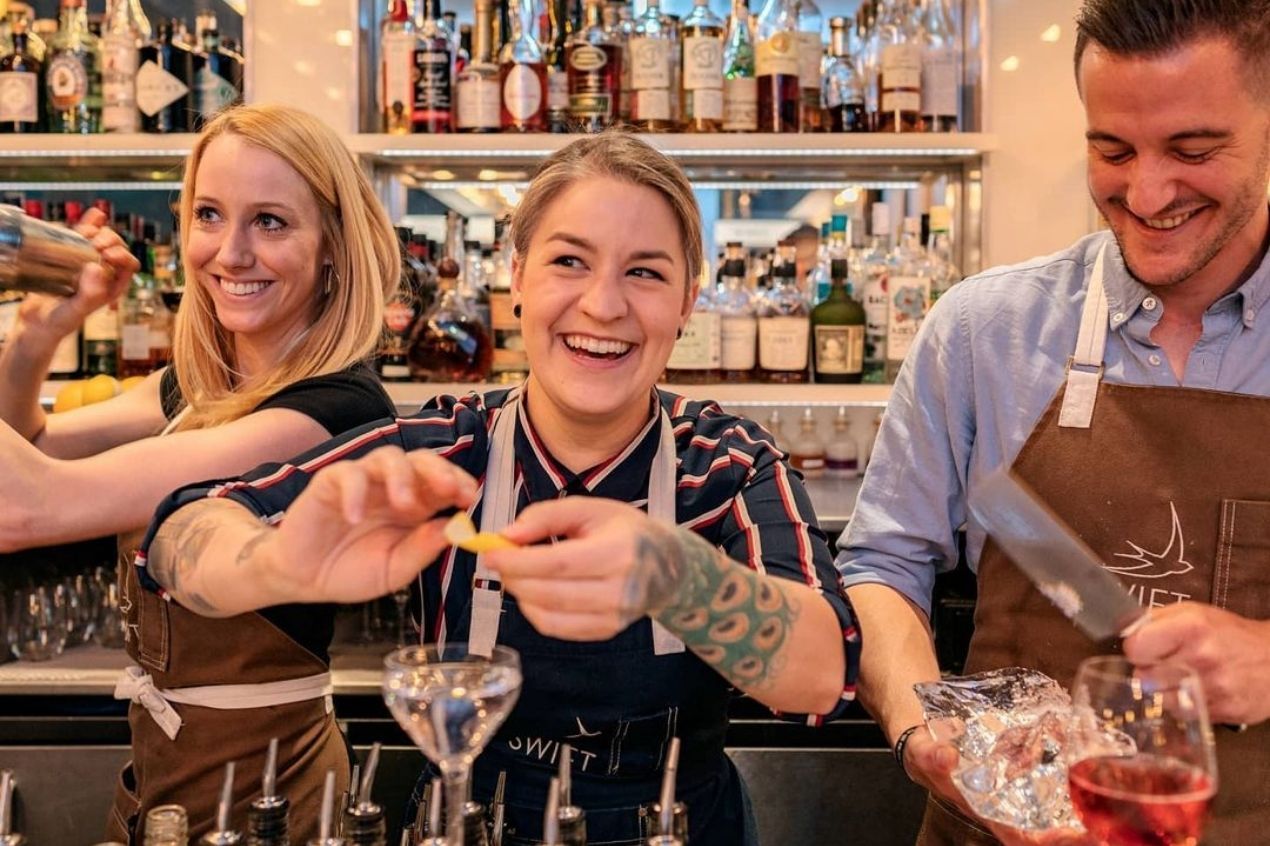 With months of social distancing and isolation, we are now craving cocktails at home. Even with bars opening up and ready for customers to come in, many still prefer to stay safe and be home rather than hitting a bar for a cocktail or two. Some amazing bartenders have heard the call of Londoners and are now offering to deliver cocktails right to your home.
If you're craving that martini or a perfectly mixed margarita, look no further. Bars across London are delivering their drinks menus to your homes, so you can enjoy your favorite cocktails without mixing them yourself. Dial these numbers and get any of these delightful cocktails delivered to your door.
With locations in both Soho and Shoreditch, the award-winning bar is known for its lip-smacking cocktails - especially those with a touch of Irish Cream. Even though Swift is now open for sit-ins, the bar is still delivering to those who prefer a cocktail at home. Their webshop offers 16 different cocktail bottles and pouches - something to please everyone's taste buds. Surely, their famous Irish coffee doesn't travel well, but they have DIY kits for those too, so you definitely wouldn't miss out. Lychee Collins, Vodka Martini, and a Spicy Margarita a few great cocktails to try.
Swift's cocktails delivery menu
Price Range: Between £9 - £40
Location [s]:
Soho: 12 Old Compton St, Soho, London W1D 4TQ, United Kingdom
Shoreditch: 91-93 Great Eastern St, Hackney, London EC2A 3HZ, United Kingdom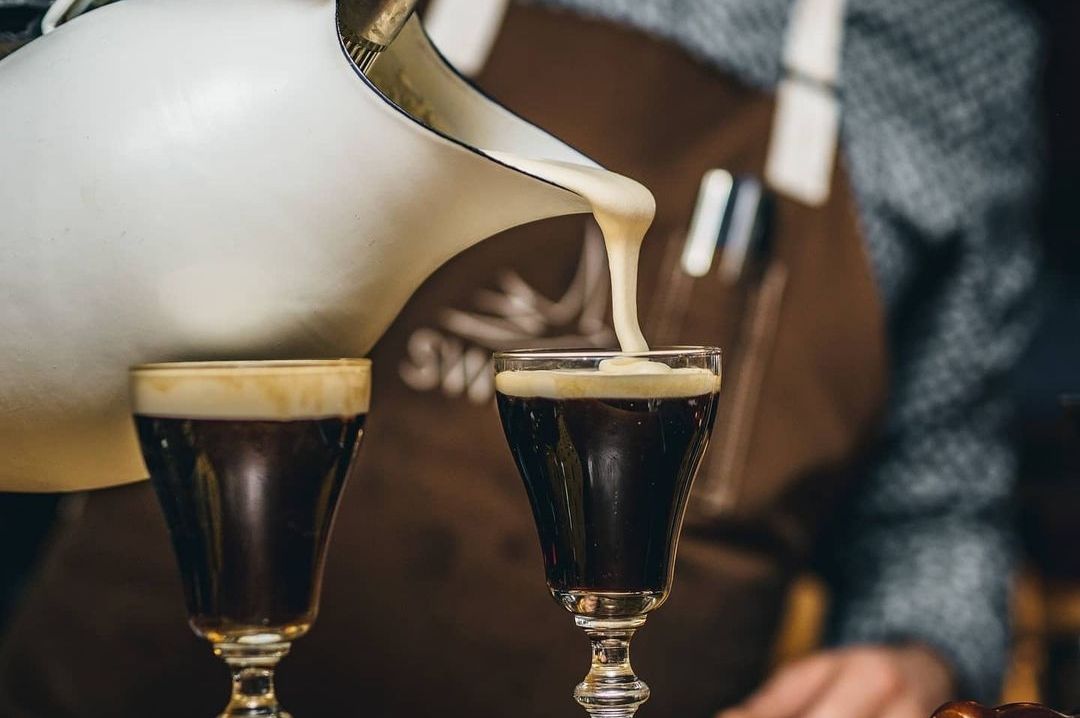 Source: Swift
If you're a lover of tequila or mezcal, then you have to try the Hacha bar. Located on Kingsland Road, Hacha is London's only Agaveria, with a spinning list of over 25 agave-based spirits to pick from. The bar also boasts a wide cocktail menu using the agave spirits served at Hacha. What Hacha is really known for is the award-winning Mirror Margarita. As described by Hacha themselves, the Mirror Margarita is a crystal clear twist on the classic which when served looks like a glass of water, but is in fact a stunning Margarita with the perfect balance of sweet and sour notes. Each bottle of 500ml is priced at £35 and holds four large cocktails.
Along with the Hacha classic Mirror Margarita, the bar also delivers a plethora of other bottled cocktails so you can enjoy the ready mixes at your homes, without any effort. It's as if Hacha's bartender delivered them to you himself. Hacha also offers a monthly subscription of agave spirits, known as The Agave list - only for £10 per month. The bar also has a limited edition range, with three cocktails, namely Smoked Citrus Mezcal Negroni [£49.95/700ml], White Tea & Rosemary Martini [£54.95/700ml], and Day of the Dead Mirror Margarita [£49.95/700ml]. Enjoy Hacha's expertly concocted mezcal and tequila-based cocktails at your doorstep.
Hacha's cocktail delivery menu
Price Range: Between £10 - £108
Location: 378 Kingsland Rd, Dalston, London E8 4AA, United Kingdom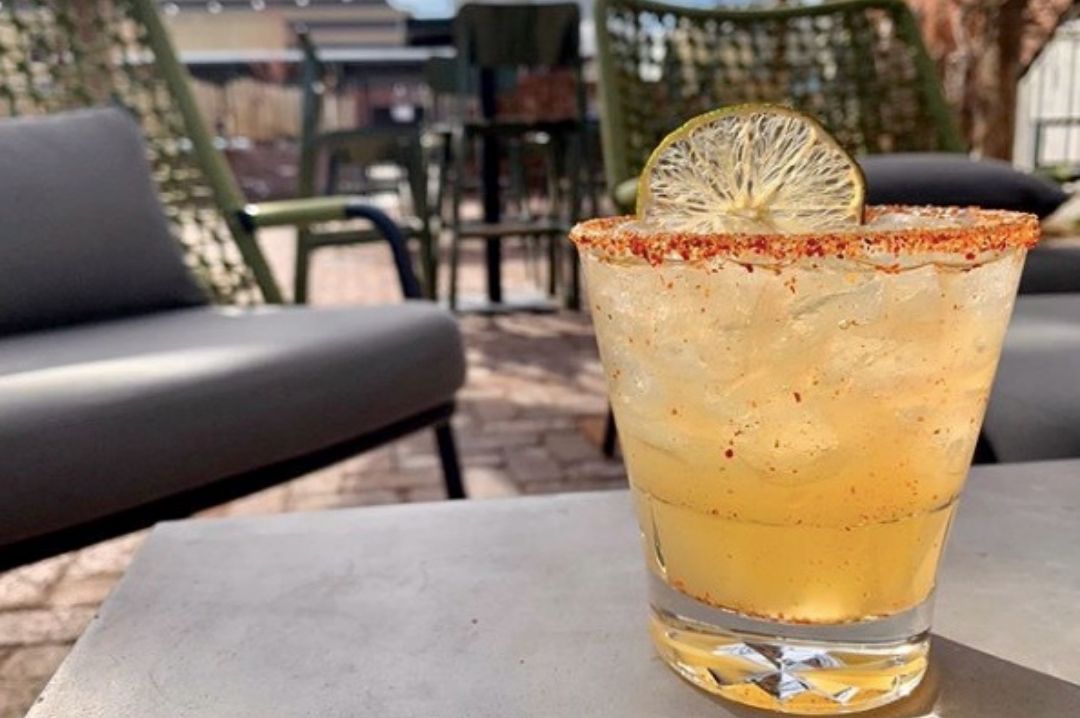 Source: Hacha Agaveria
Home to the world's largest collection of Poitin [Ireland's Moonshine], The Sun Tavern is a small pub located on Bethnal Green road. The bar's online store boasts a wide menu, including bottled cocktails, wine, and beer from 15 breweries. The bar also sells glassware, their own spirits, hot sauce, coasters, and even music. Let's just say you can order a 'perfect night in' right to your doorstep with The Sun Tavern.
Along with its regular delivery menu, The Sun Tavern also offers a Christmas Quarantini Cocktail kit, which sells at £30 for two and £50 for four.
The Sun Tavern's cocktail delivery menu
Price Range: Between £5 - £100
Location: 441 Bethnal Green Rd, London E2 0AN, United Kingdom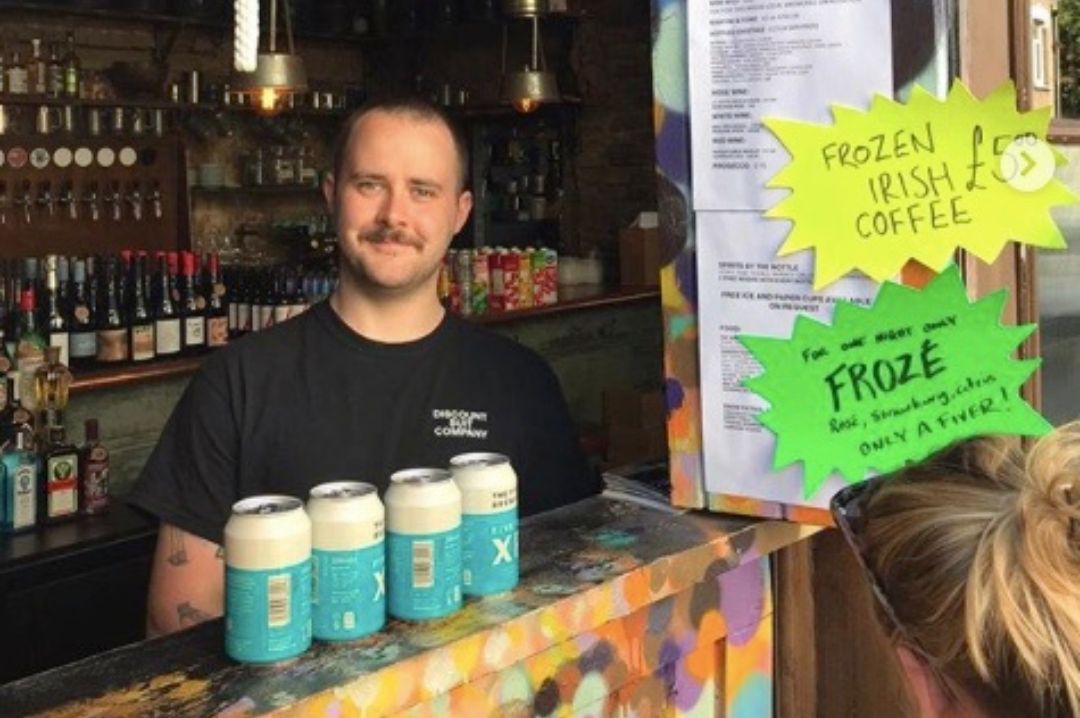 Source: The Sun Tavern
Located in the heart of West Hampstead, Heads + Tails is a local bar that offers two different bar experiences to you. While Heads is a bright, airy, groundfloor bar to enjoy an aperitif or a glass of wine, Tails is a luxury dive bar where you can enjoy cold brews, and brown stirred cocktails.
Even though they are open to the public, Heads + Tails still offers a large delivery and takeaway menu for those who want to enjoy their drinks but not at the bar. Their delivery menu consists of classic cocktails including, Negroni, Maple Old Fashioned, Cosmopolitan, Angel Face, and Espresso Martini - each priced at £15 for a 20cl bottle. Along with that, they also offer combo kits with a mix of all the cocktails.
Apart from that, Head + Tails also has a red wine and white wine delivery menu, which has wines ranging from £14 to £16.
Heads + Tails cocktail delivery menu
Price range: £14 - £175
Location: 175 W End Ln, West Hampstead, London NW6 2LH, United Kingdom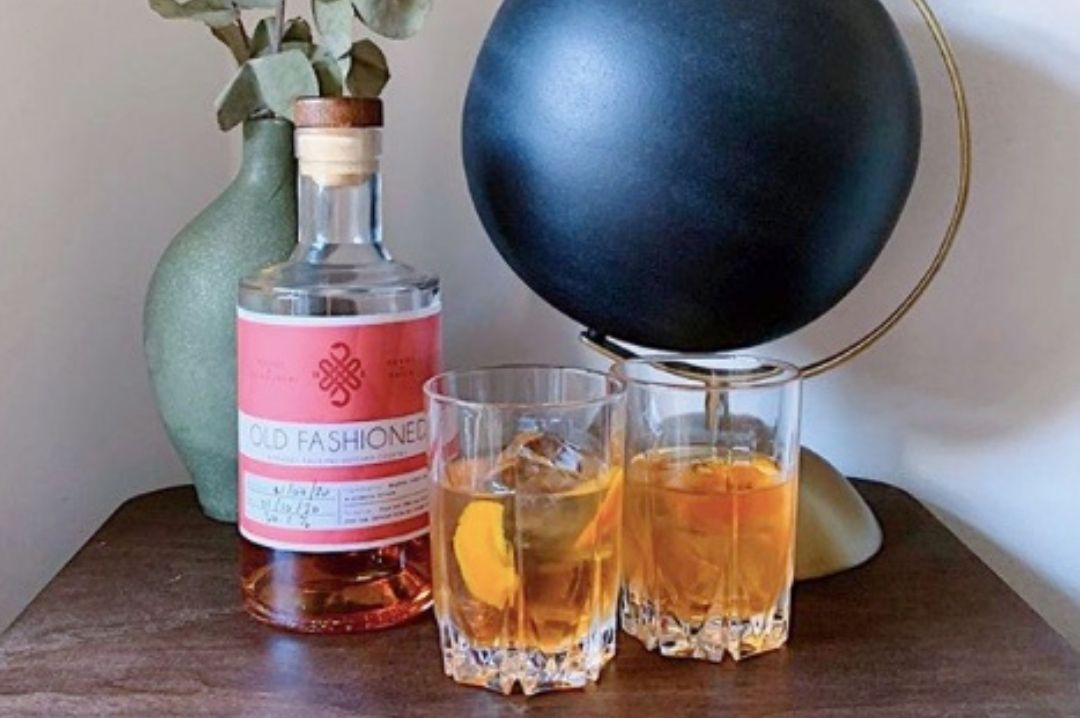 Source: Heads + Tails
Located in Fitzrovia, Mac & Wild offers an exquisite range of pre-batched Scottish cocktails made with some of Scotland's finest spirits and botanicals. The cocktails are said to be the brainchild of one of Mac & Wild's founding team members, Luke Leiper, the beautifully balanced range offers twists on many of the classic cocktails in a simple to prepare format. Heralded for their unrivalled taste and quality, the range is bottled in small batches from their base in Edinburgh, free from any preservatives.
Mac & Wild offer creations such as their Auld Pal Negroni and Blackwatch Espresso Martini, that are perfect for a night in.
Mac & Wild cocktail delivery menu
Price Range: £28 onwards
Location: 65 Great Titchfield St, Fitzrovia, London W1W 7PS, United Kingdom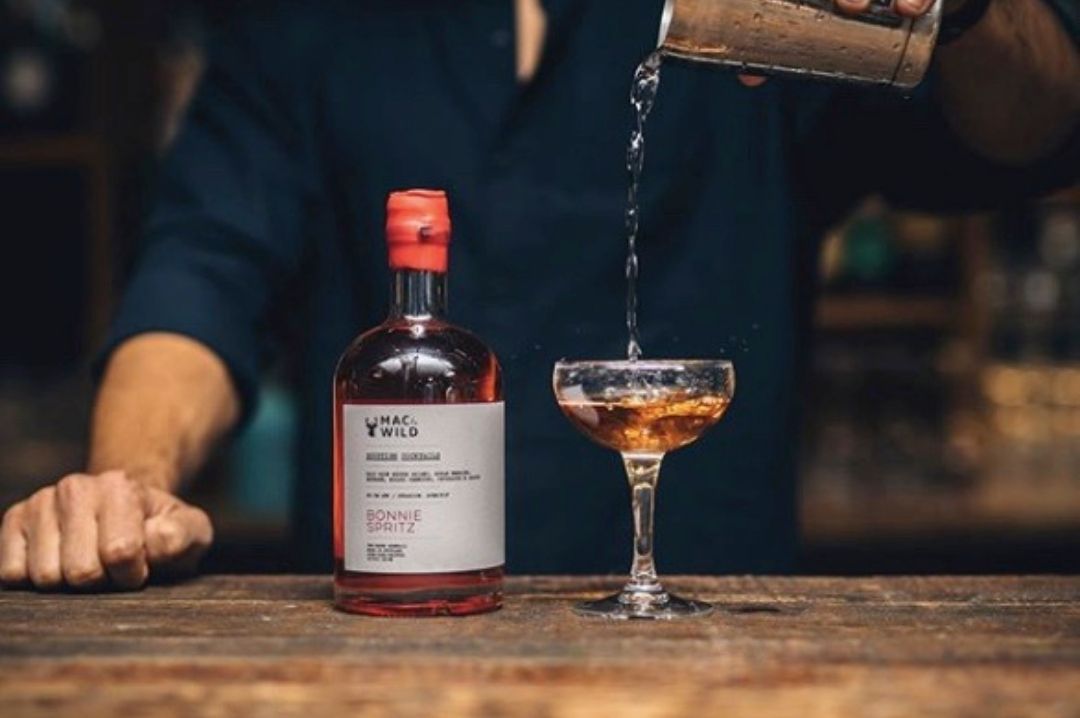 Source: Mac & Wild
Although not a conventional bar, Cocktails by Lollipop is a passion project by the masterminds behind The Grid, The Bletchley and ABQ (London's Breaking Bad-inspired molecular cocktail experience). Since 2015, Lollipop has been creating jaw-dropping immersive experiences for you to come and enjoy in a bar, restaurant or an escape room setting. "We have weathered many storms and crises during our quest to entertain you in ways that many considered "mad". After all people who think they can change the world, actually, end up doing it" is what the team says
The 'mad' bar has concocted 6 alcohol-laden sips, including red wine, brandy, and triple sec sangria, for you to enjoy at home. Right now, they are also holding a virtual cocktail party for customers to come together and enjoy their cocktails over their screens.
Cocktails by Lollipop cocktail delivery menu
Price Range: £39.99 onwards
Location: 459 Kings Road, Fulham SW10 0LR, London, United Kingdom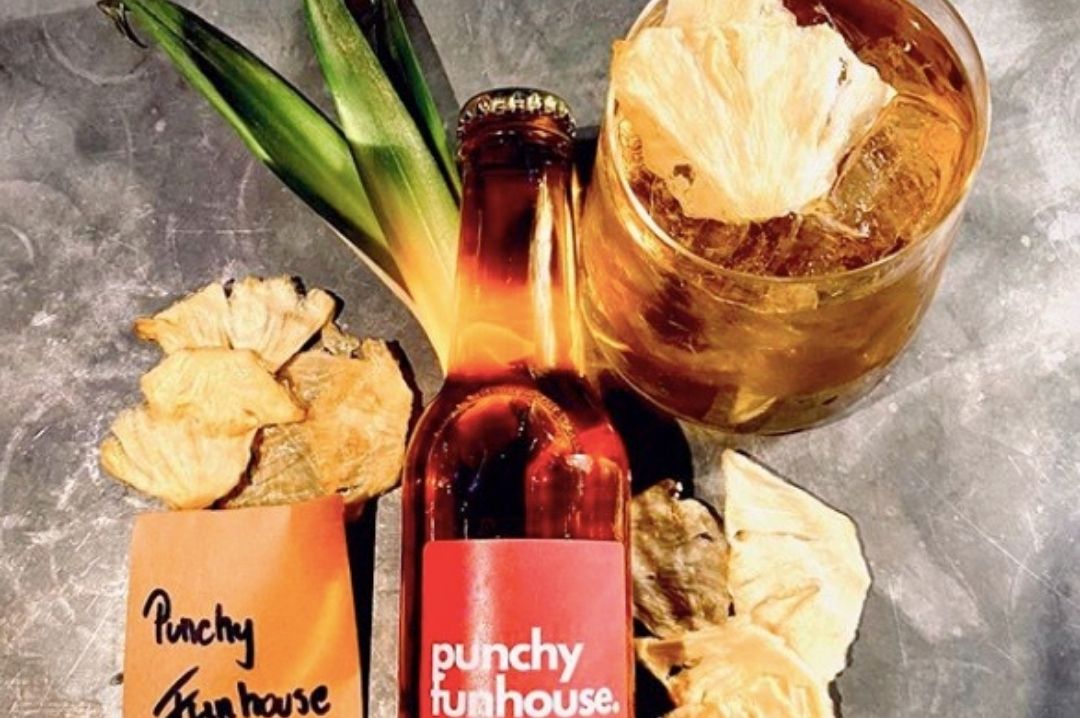 Source: Cocktails By Lollipop
Callooh Callay is an eccentric and beautifully quirky cocktail bar in Shoreditch, tended to by some of London's best bar staff. Step away from the busy Old Street bars and go discover something a bit different.
Flick through the Bar Manual cocktail menu, explore this Shoreditch bar and find the secret JubJub bar, hidden behind a wardrobe and party to classics and party tunes at the weekends where Callooh Callay becomes a lively and good times bar. The cocktails are expertly crafted and will surprise and delight with an ever-changing food and drinks menu.
Callooh Callay offers a range of 8 cocktails, which come in 750ml bottles each. Some of their cocktails include Negronis, Old Fashioned, Winter Rum Punch, Vesper Martini, and many others to choose from. The bar is also now offering Christmas sets with a mix of cocktails and spirits to give your loved ones.
Callooh Callay cocktail delivery menu
Price Range: £5 onwards
Location: 65 Rivington St, Shoreditch, London EC2A 3AY, United Kingdom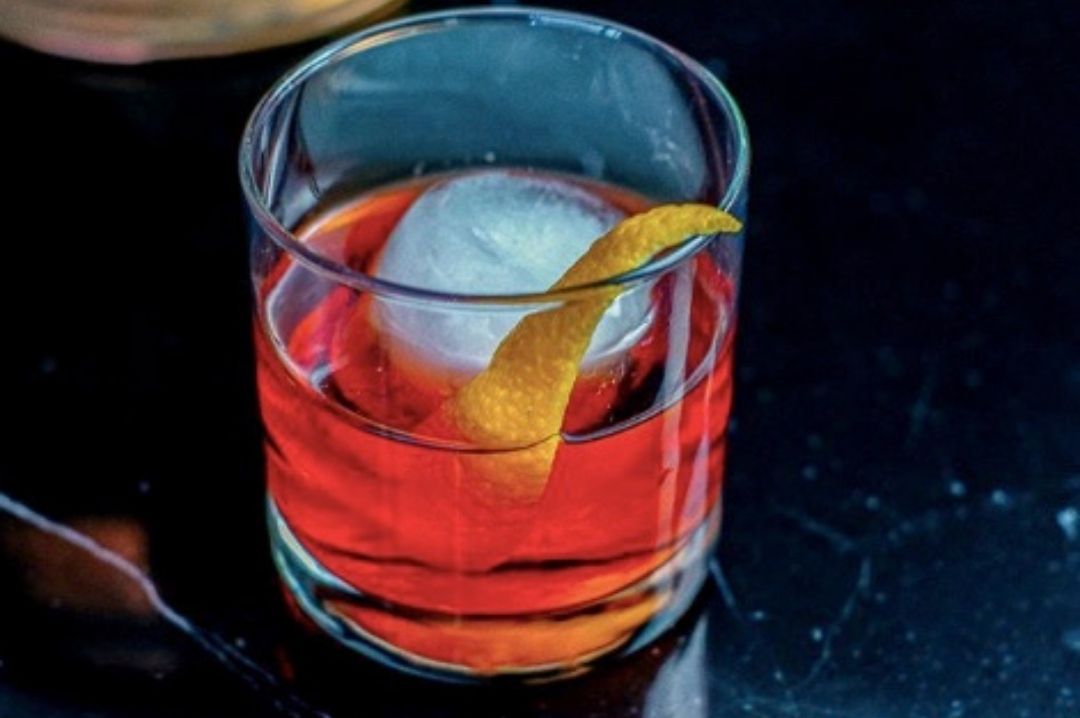 Source: Callooh Callay
More like a living room than a lounge bar, Lost and Found are keeping the cool of kitsch alive with their homage to all things home-spun. From ditsy, floral wallpapers and gilded photo frames to vintage odds and sods, this venue has quirky, off-kilter charm throughout. Set across two floors, guests at Lost and Found can tuck into cocktails upstairs, or broody beats whilst singing along karaoke down in the basement.
The bar offers a wide range of imaginative cocktails like 'Passion in my pants', which is made of Passionfruit infused tequila, lychee liqueur, elderflower, lemon & apple juices. Another one of their famous cocktails is 'Accidentally in love', which consists of Vodka, passion fruit liqueur, lemon, lime, passionfruit, lemonade - and the list goes on. Lost & Found cocktails are sold for £28 for a 75cl bottle.
Lost & Found cocktail delivery menu
Price Range: £28 onwards
Location: 10 Bedford Hill, Balham, London SW12 9RG, United Kingdom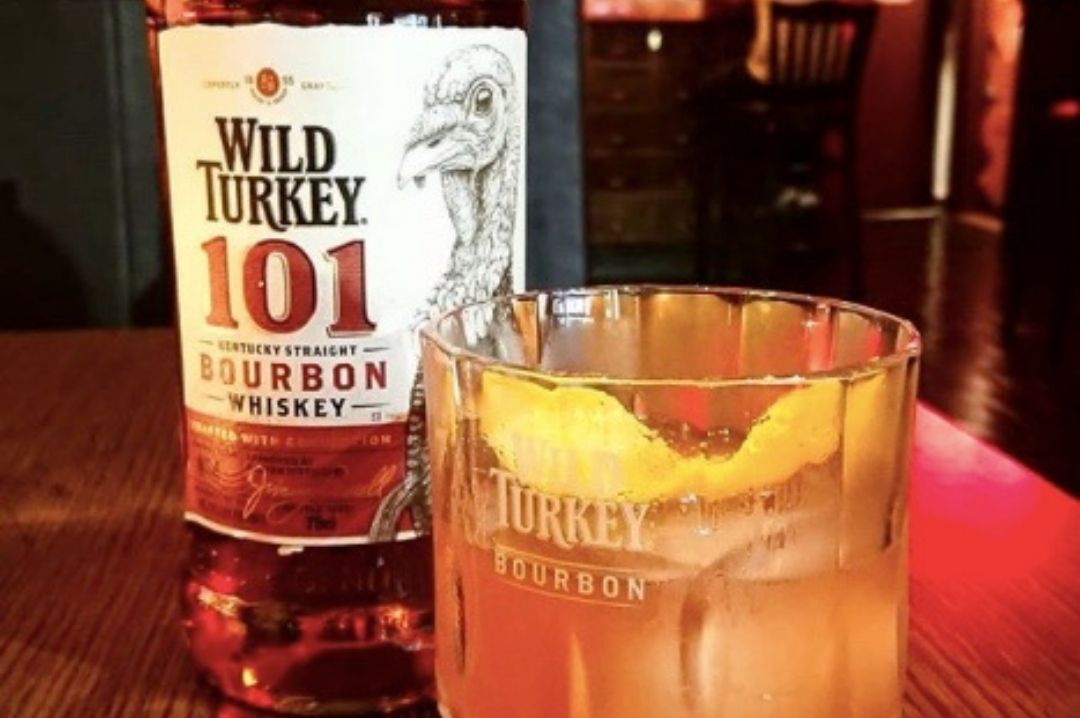 Source: Lost & Found
The Black Rock centre-piece is an 18ft, 185-year old oak tree trunk which also acts as an interactive cocktail ageing system, as well as that there is no bar. Black Rock doesn't have a written down menu. Instead, whiskies are organized in cabinets and categorized by flavour rather than region to help guests find a whisky that might be right for their palate, and if you see a whisky you know you like, then the whiskies that surround it will have similar flavors and you could end up with a new favorite whisky. However, if the proposition of choosing from 300+ whiskies is a little daunting, the staff are always at hand, ready with suggestions as to the whiskies that might be right for you.
You can get hand-selected whiskey delivered to your doorstep for £7.95 per month if you go for the annual subscription that Black Rock has to offer.
Price Range: £7 onwards
Location: 9 Christopher St, Finsbury, London EC2A 2BS, United Kingdom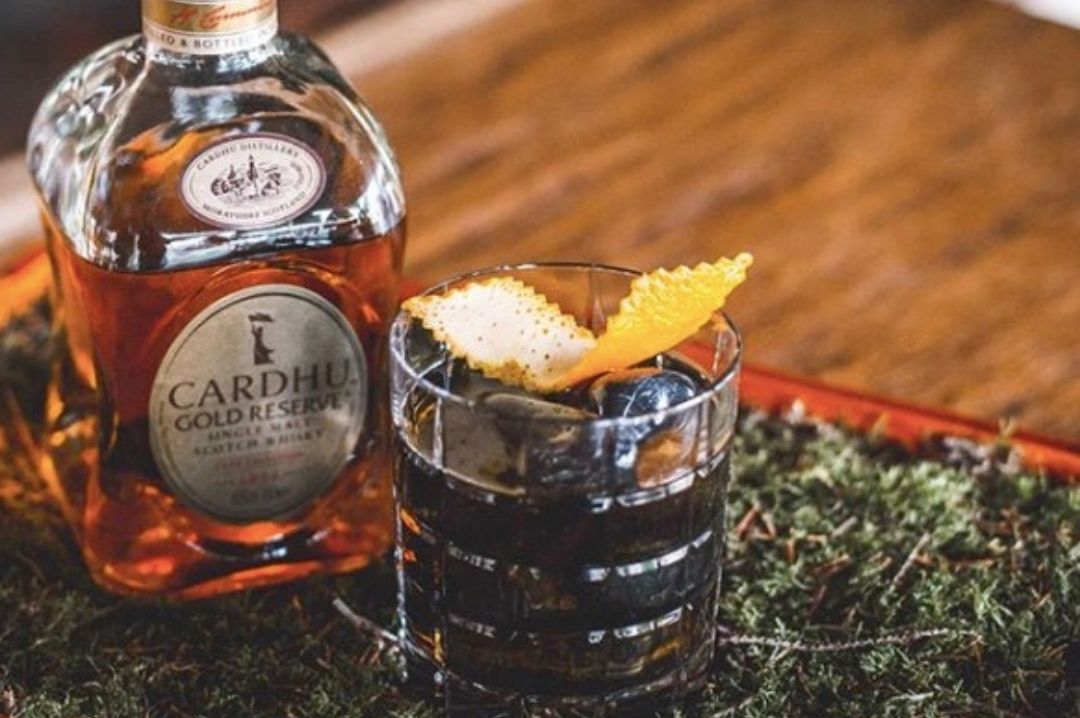 Source: Black Rock
Header Image Credit: Swift