Best bars to drink near Kings College
Check out this list to see all the bars within walking distance of Kings college that are budget friendly, save time and are high quality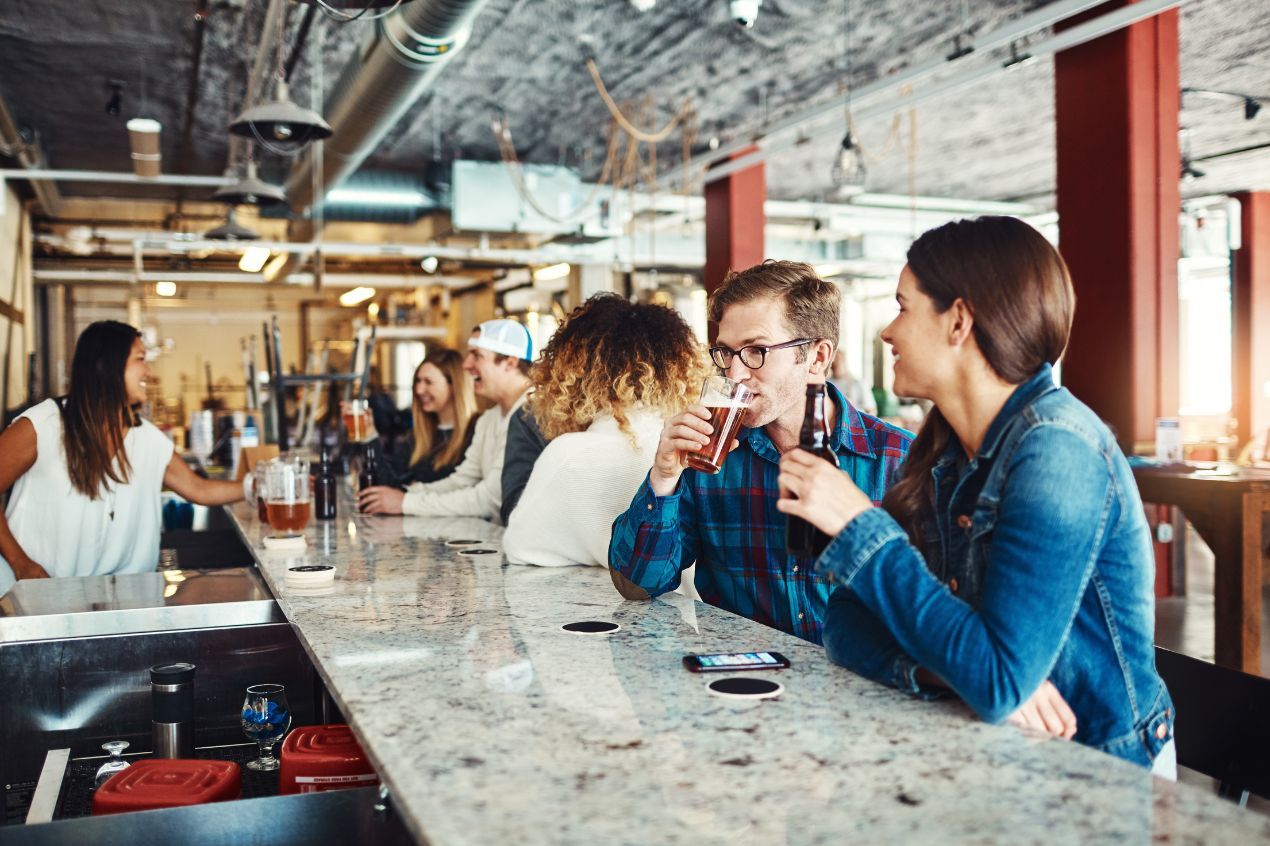 Kings College, based in the heart of London is one of the most accredited universities in the UK. However, being a student can mean that you're always looking at the right side of the menu more than the left. You probably also don't want to spend a lot of time and money to travel long London distances to get to a joint that can be your daily.
Look at the following bars that you could make your own and hang out with your friends, or even dates.
THE RADIO BAR
Radio Bar is one of London's most iconic venues on the 10th Floor of ME London, with striking views across the River Thames and London's impressive skyline. From sunrise to sunset guests can enjoy the changing views of the capital stretching from the Shard and St Paul's downstream, to the London Eye and Big Ben. The perfect setting for a casual lunch with family and friends or to impress business clients in a relaxed yet refined atmosphere. Experience our seasonal, locally sourced menu curated by our Chef.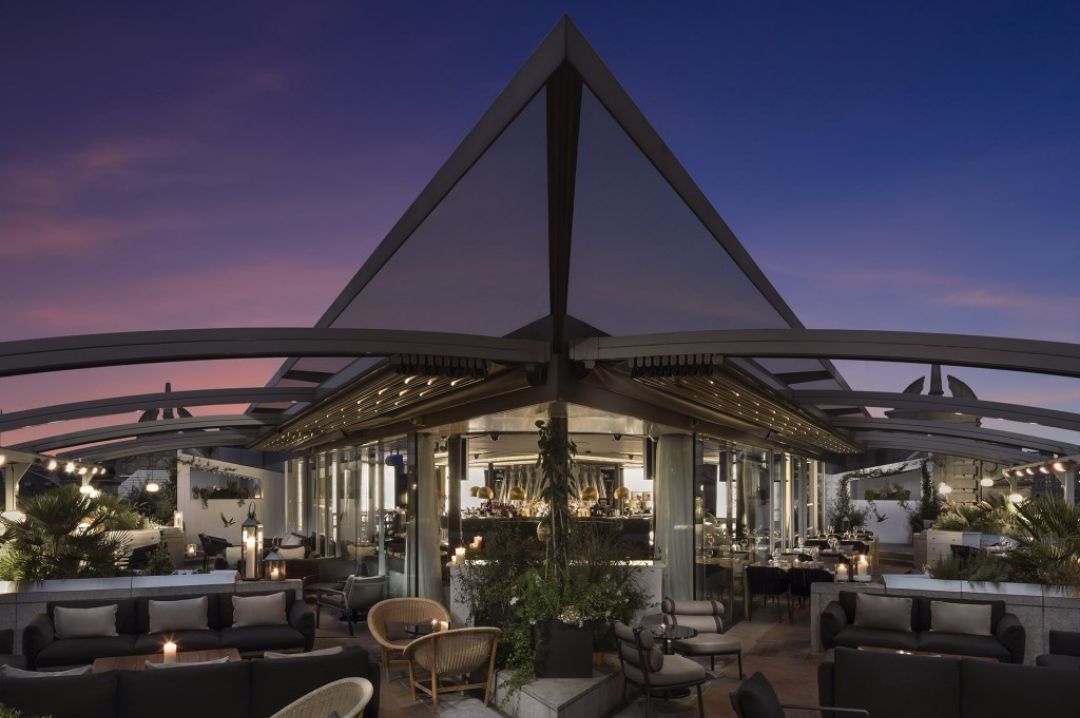 Image from : Radio Rooftop bar - Cocktail Bar - Visitlondon
Reservation : 0845 601 8980
Address : 336-337 The Strand London WC2R 1HA United Kingdom
BE AT ONE
The original party shakers of London have multiple venues spread all across the story. No matter what the occasion, Be At One has got tunes and cocktails to go with the mood. With over 100 cocktails to choose from and some great deals on the Happy Hours, expert bartenders ready to get the dance party started.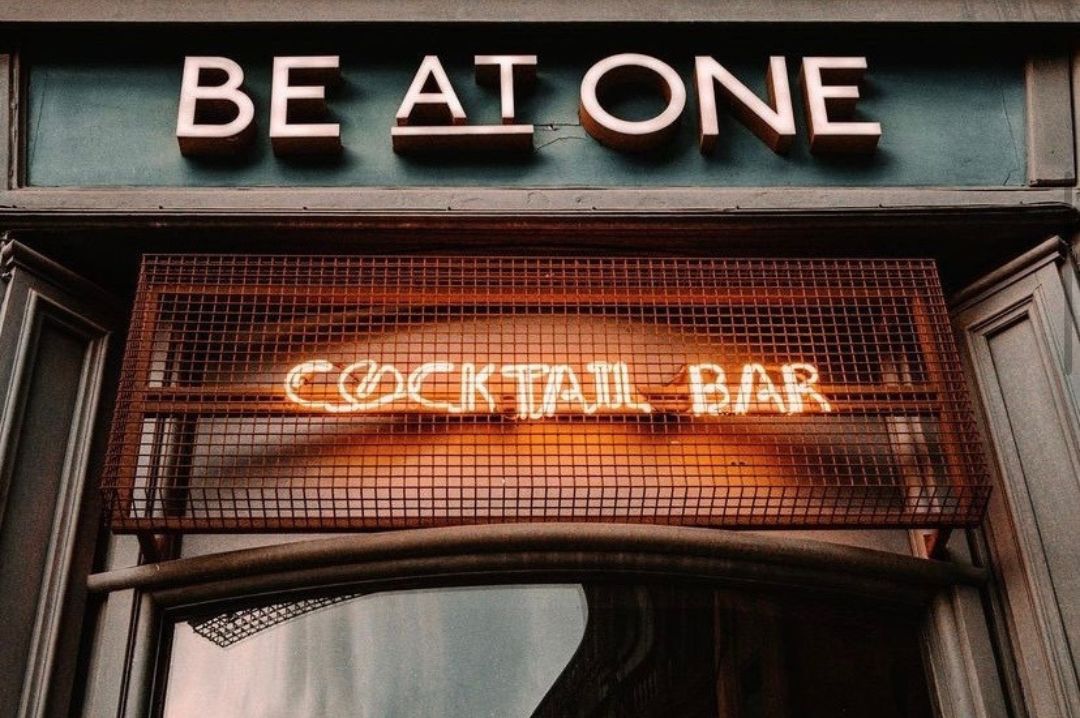 Image : Be At One
Reservation : 020 7167 2000
Address : 24-26 Russell Street Covent Garden London WC2B 5HF United Kingdom
Society fellows and adventurers alike can sip on exploratory tipples in the dimly-lit drawing room; let off steam with a libation or two inside our life-size Victorian Train Carriage; or gaze with wonder upon cabinets of curiosities in the mysterious Map Room.
Come and encounter hidden wonders – from bookcases brimming with timeless antiques and weather-beaten maps, to old mounted portraits of past explorers whose spirit of adventure remains within these very walls. Taking pride of place behind the wood-panelled bar sits the world's first automated Negroni-making machine, a symbol of the innovative fruits of the Industrial Revolution – the cleverly-crafted and ever-extraordinary Mechanical Mixologist!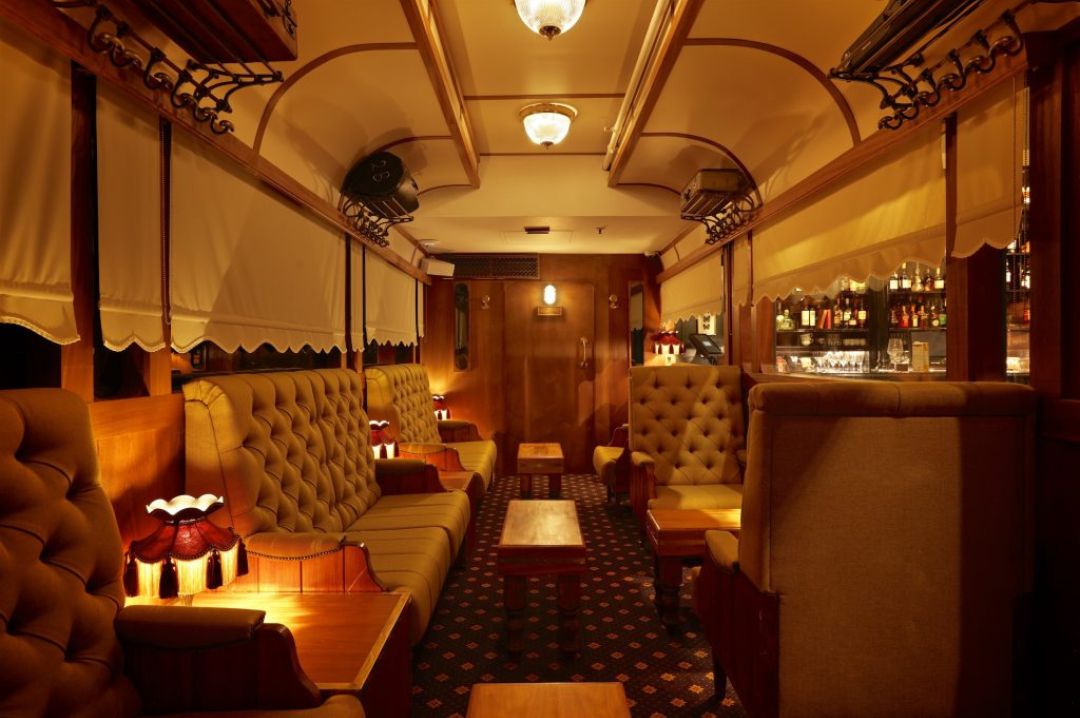 Image from : Society Of Exploration: The New Victorian-Themed Cocktail Bar From Mr Foggs (Secretldn)
Reservation : 020 7590 5255
Address : 1A Bedford St London WC2E 9HH United Kingdom
COACH AND HORSES
Established in 1744, The Coach & Horses is not only one of the oldest London pub chains, it is also one of the last remaining vestige of proper pub-keeping in different pockets of London. Standing proudly amid the area's designer fashion houses and boutique shops, it serves fine ales and honest pub food to local workers and tourists with a taste for tradition.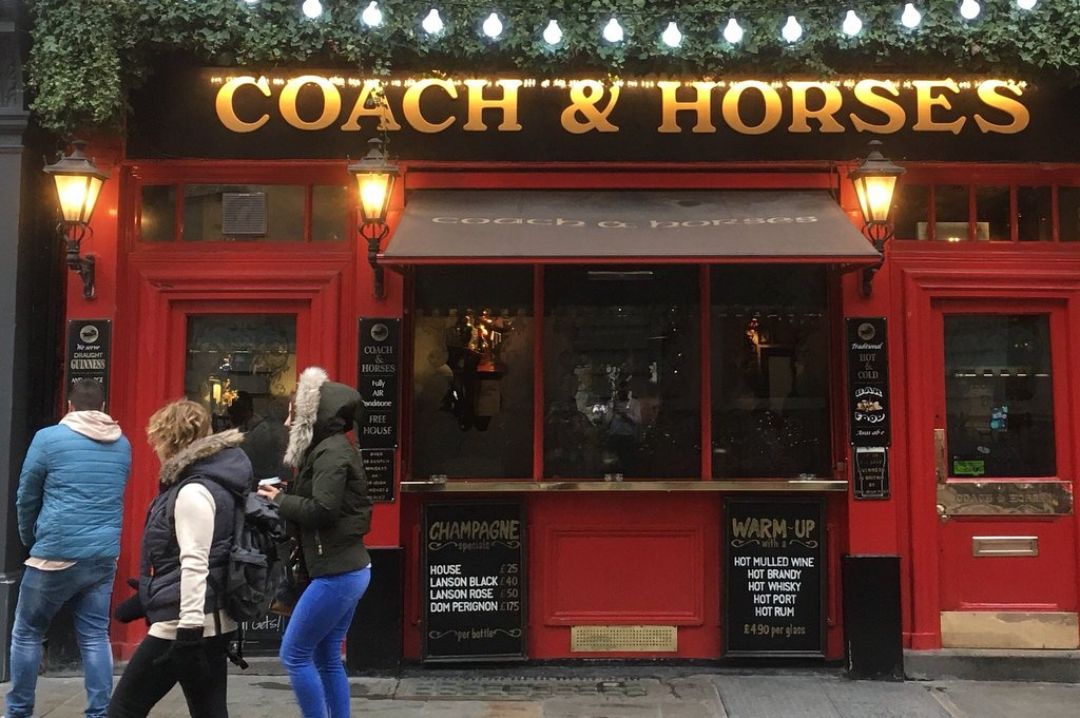 Image by Coach & Horses | sports pubs in London | FANZO
Reservation : 20 7240 0553
Address : 42 Wellington Street London WC2E 7BD United Kingdom
An award-winning, blissfully traditional place with great beer and good old conversation, also well known for our traditional ciders and perries from all around the country. Located in London's famous Covent Garden, The Harp is a great example of a traditional British ale house.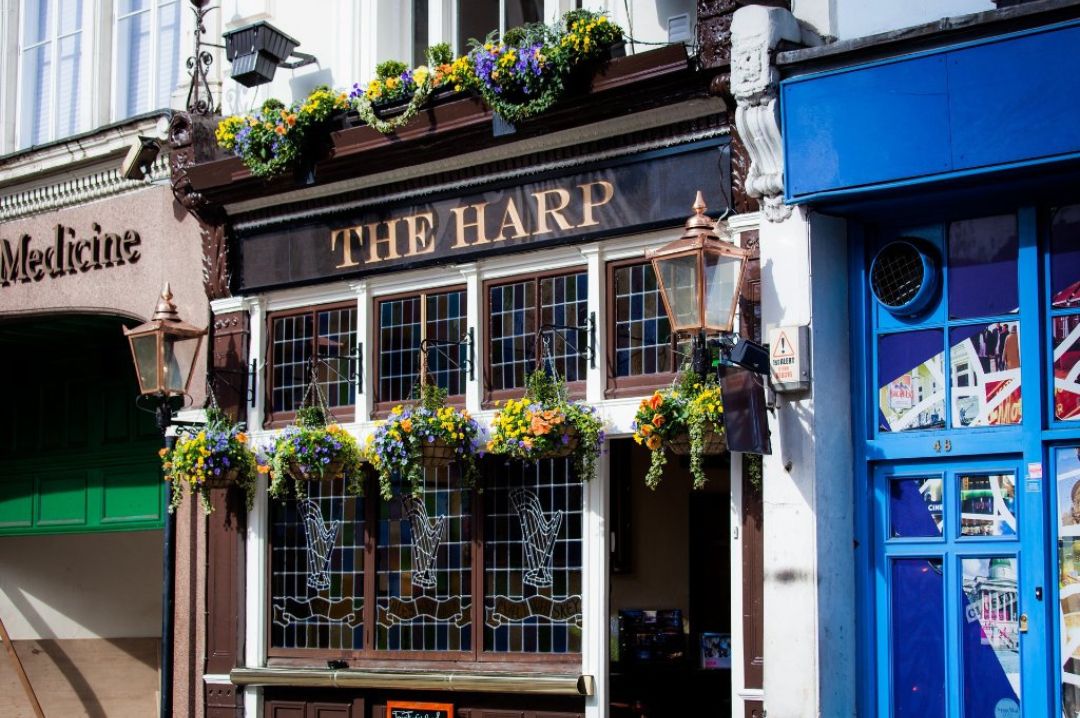 Image The Harp
Reservations : 020 7836 0291
Address : 47 Chandos Place London WC2N 4HS United Kingdom
CELLAR DOOR
Cellar Door is an intimate cocktail bar beneath the Aldwych open until 1am nightly with live acts each evening on stage as early as 9pm on some nights. Mouth-watering cocktails, alongside a great selection of spirits, wines, beers, soft drinks, coffee and snuff.
Reservations : 020 7240 8848
Address : Zero Aldwych London WC2E 7DN United Kingdom
SHIP TAVERN
The Ship Tavern is a classic British tavern and first-floor dining room situated on the edge of the tranquil Lincoln's Inn Fields.
The Ship is steeped in history and has been part of the Holborn scene since 1549. Family run for the past 23 years the Evans family and team pride themselves on returning to what the great British pub does best – offering great home-cooked fayre from market suppliers paired with quaffable real ales and a wide variety of gins and seasonal cocktails.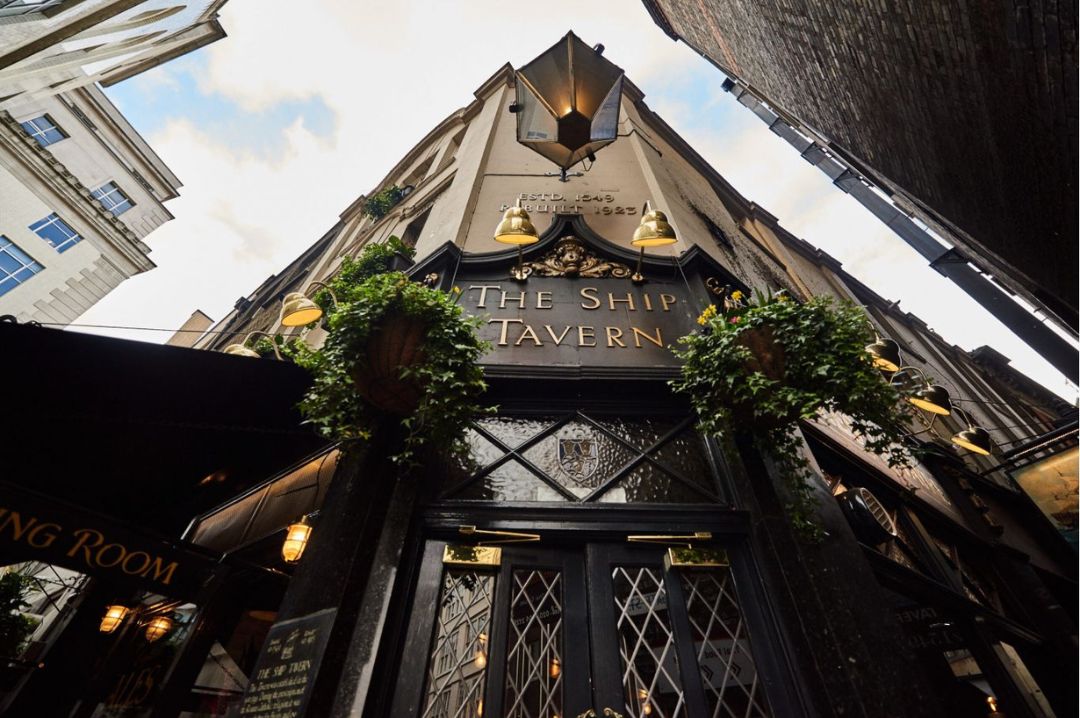 Image Ship Tavern
Reservations : 020 7405 1992
Address : 12 Gate Street Holborn London WC2A 3HP United Kingdom
Written by Stuti Khetan, Beverage Trade Network
Royal Horticultural Halls, London, The Lindley Hall, 80 Vincent Square, London SW1P 2PB, United Kingdom, United Kingdom
Register Now
Royal Horticultural Halls, London, The Lindley Hall, 80 Vincent Square, London SW1P 2PB, United Kingdom
Register Now