Campsites near London Breweries
We have got a list of breweries to make your camping trip more exciting.
Summer nights, fireflies, s'mores, sounds of nature in the outdoors. These are things that make camping fun. But what if there was a brewery nearby to make your next camping trip even better.
1. Campsite: Windermere Camping and Caravanning Club Campsite
Located between Bowness-on-Windermere and Kendal, this is a great site to explore the southern Lakes District. There are plenty of water-based activities and walks from the village-like Potters Fell and Reston Scar.
The family-friendly site offers many facilities, beautiful views, a children's play area, separate tent camping, family camping, and backpacker areas. You may spot local wildlife like deer, song thrushes, or rabbits.
It is a short walk to Staveley where apart from shops, supermarkets and pubs, there is Hawkshead Brewery.
Hawkshead Brewery, Staveley, Cumbria
Located in Stavely, this is a great brewery to explore. They offer tours on Wednesdays, Fridays, and Saturdays.
Founded in 2002, Hawkshead is Cumbria's largest independent brewery. They use the best quality hops and malted barley and believe in brewing traditional beers with a twist. It is a great family-owned and operated brewery.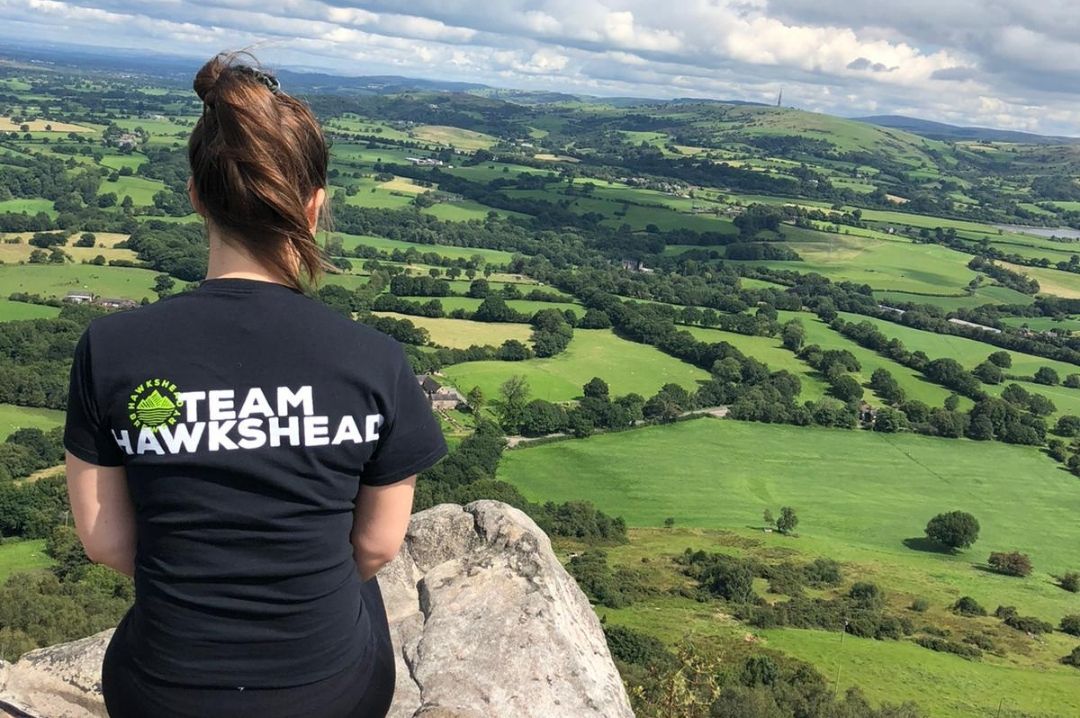 2. Campsite: Old Station Holiday Park
A short distance from the town and brewery, Old Station Holiday Park is located on the previous premises of the Masham train station. If you visit in mid-July, you may partake in the fair organ rally at the campsite and witness the arrival of the steam engine.
With great facilities like barbeque areas, a cafe with fresh produce, heated showers, this family-run campsite is not to be missed.
Black Sheep Brewery, Masham, North Yorkshire
Learn about how the brews are fermented using their traditional process and the history of this brewhouse in their hour-long tour. In the end, sample some of their finest ales.
This local favorite has been around since its inception in 1992 and tours run mostly through the week.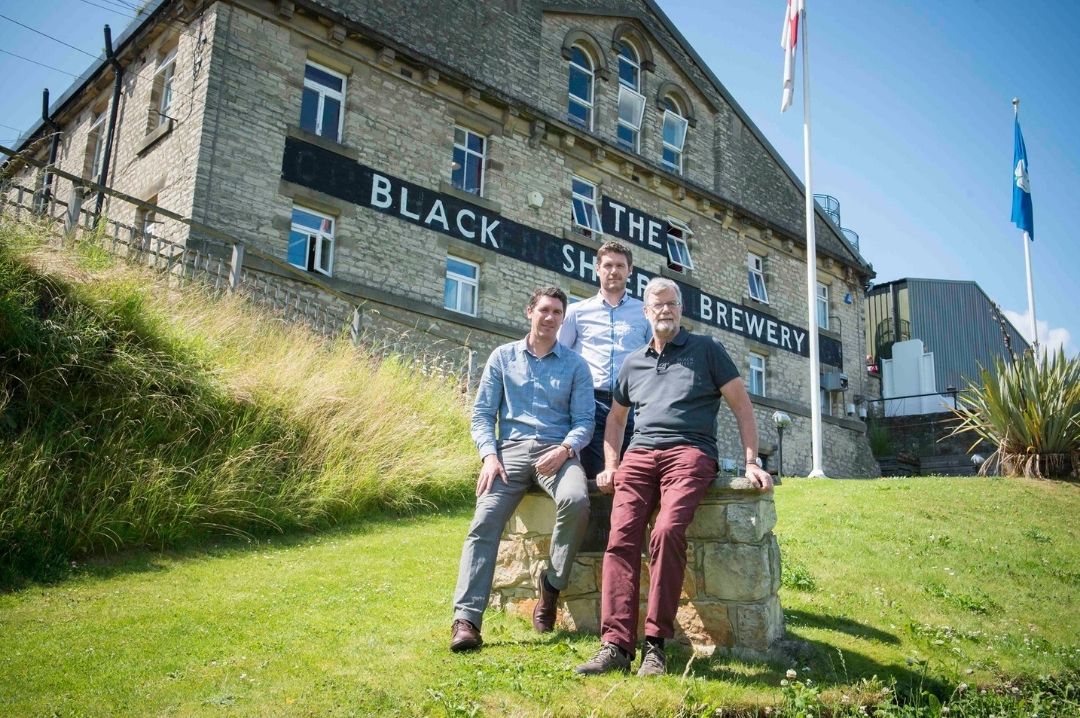 3. Campsite: Castlerigg Farm and Camping
Located at the end of a country road, Castlerigg Farm and Camping covers several fields. Offering spectacular views of the area, the site provides plenty of space for campers. Spots book early, especially in the high season, so to guarantee a pitch it is suggested to book.
The campsite has a restaurant with appetizing fare and a shop that offers essentials.
Located a short distance from Keswick, the high street and Keswick Brewery is a half hour's walk.
Keswick Brewery, Keswick, Cumbria
A small craft brewery, Keswick brewery marks quality and environmental issues as their top priorities. They even use wool from the local Herwick sheep to insulate the tanks.
The Brewery is on the site of a previous brewery – The Old Brewery Co. formed in September 1889. Keswick has a history of two breweries, the Keswick Brewery Company on this site and the Faulders Brewery brewing at Browfoot, Keswick. The brewery finished construction in 2006. Visitors may now enjoy a beer at the Fox Tap bar, built-in 2019.
Tours are temporarily suspended due to Covid-19. During normal operations, they run for an hour and a half, twice a day on Fridays and Saturdays.
They are raising money for local food banks by donating all profits from their Thirst Aid brand.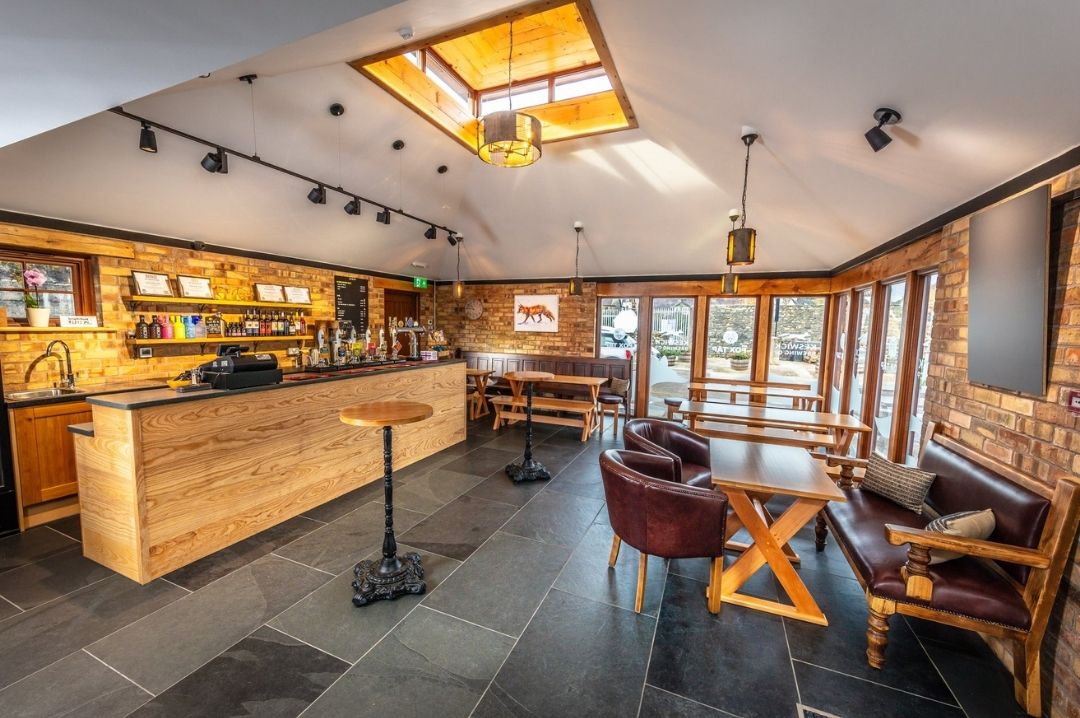 4. The New Inn & Cropton Brewery Campsite
At the fringe of the North York Moors National Park is a small tree-lined camping field. It offers basic facilities like water and trash cans. There are toilets in a small cabin. Additional toilets and hot water are available at the 'Old Brew House'. No electric hookups are available.
The North York Moors has lovely walks. Also found here is The New Inn, a charming country pub with a microbrewery on site.
The tiny village has a brewing tradition since 1613 and the brewery has been producing award-winning ales for over 25 years. The brewery has recently undergone a large expansion. In 1984, the first brew 'Two Pints' was produced. It was enjoyed so much that more beer was produced for pubs and bars. Some other favorites are Monkman's Slaughter and Blackout.
Cropton Brewery and the North Yorkshire Moors Railway (NYMR) teamed to create We'll Steam Again, a cask and bottled beer to help raise funds for the popular heritage railway.
Brewery tours run from Tuesday to Saturday at 11 am and 2 pm.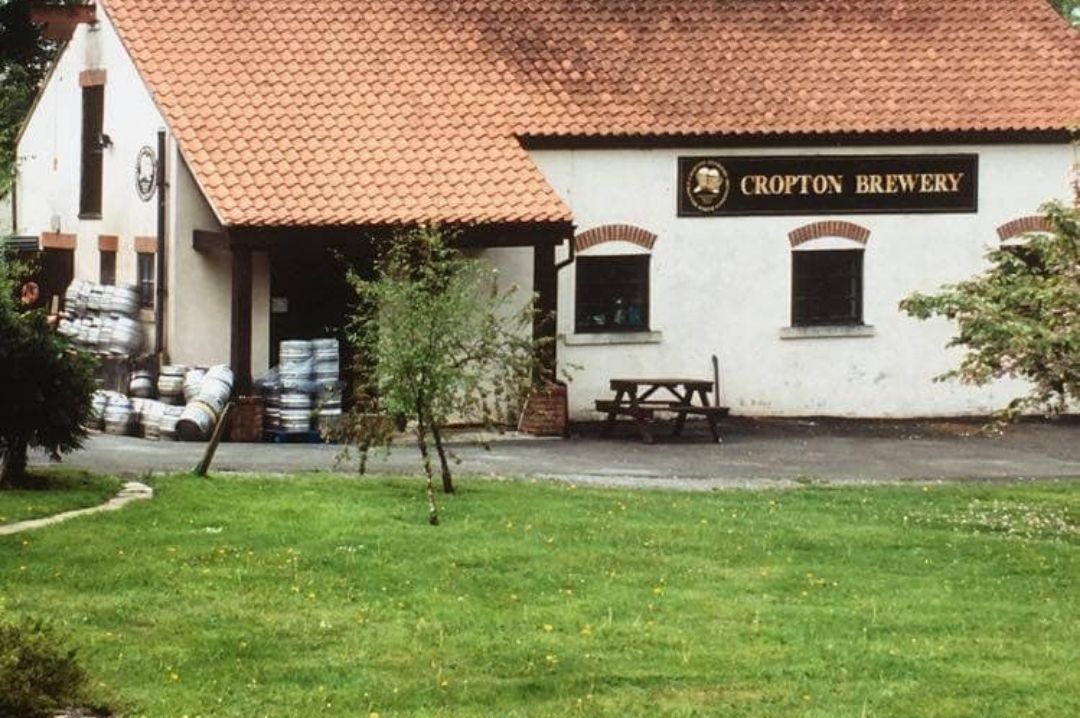 5. The Secret Garden Touring Park
Enjoy the great atmosphere at the "Street Food at the Secret Beer Garden" on Friday and Saturday evenings when a beer garden is set up keeping social distancing in mind. There are ales from the Mile Tree Brewery, local cider from Watergull Orchards and the bar serves gin and spirits from Fenspirits, their on-site distillery. Local street food vendors from around the Fenland and Cambridgeshire area have a variety of food options.
The campsite is located on five acres with 15 spots available. These are a mix of electric, non-electric, and serviced pitches. Amenities include three wet-room style showers and toilets, fire pits, and a table tennis table. There is also a meadow, a pond, a wildlife garden, and animals. There is an area for walking dogs. The beautiful Fenland landscape may be explored by bicycle.
6. Carr House Farm
With 20 spots available for tourers, motorhomes, and tents, this is a great spot to pitch. Amenities include basic but clean toilets, showers, dishwashing, and a chemical disposal point. Disabled facilities are available and pets are allowed.
The campsite is located on a working dairy farm, off the main road, down a long lane. The high hedge around the site provides privacy. Accessible from the campsite is a laundrette, restaurant, food shop, bar, pub, and an indoor heated pool.
Quiet and peaceful, it is only a 5-minute drive to the town of Pickering. Around the area, there is a golf course, horse riding, Ryedale Folk Museum, North Yorkshire Moors Steam Railway, Flamingoland, and a one-acre trout farm for fishing.
7. The Plassey Holiday Park
Set in an area of 250 acres of magnificent woodland and park, there is plenty here to please everyone. Visitors will be spoiled for outdoor activities with nature trails, fishing ponds, a nine-hole golf course, pitch & putt course, and a driving range. There is an adventure playground and a games room for children and families to explore.
The Plassey Holiday Park near Wrexham was awarded best holiday, touring and camping park in 2013 by the annual National Tourism Awards for Wales, based on the accommodation, restaurants, tourism experiences, cafes, pubs, and events they offer.
There are plenty of boutiques, a coffee shop, a restaurant, and a craft and retail center at the park.
The independent Plassey Brewery is located on-site and is popular amongst visitors.
The oldest microbrewery in Wales, the Plassey Brewery was founded in 1985. Producing a range of award-winning beers, visitors may sample beers that are brewed on-site.
The brewery produces the finest quality traditional country ales that are available at outlets around Wales and Cheshire.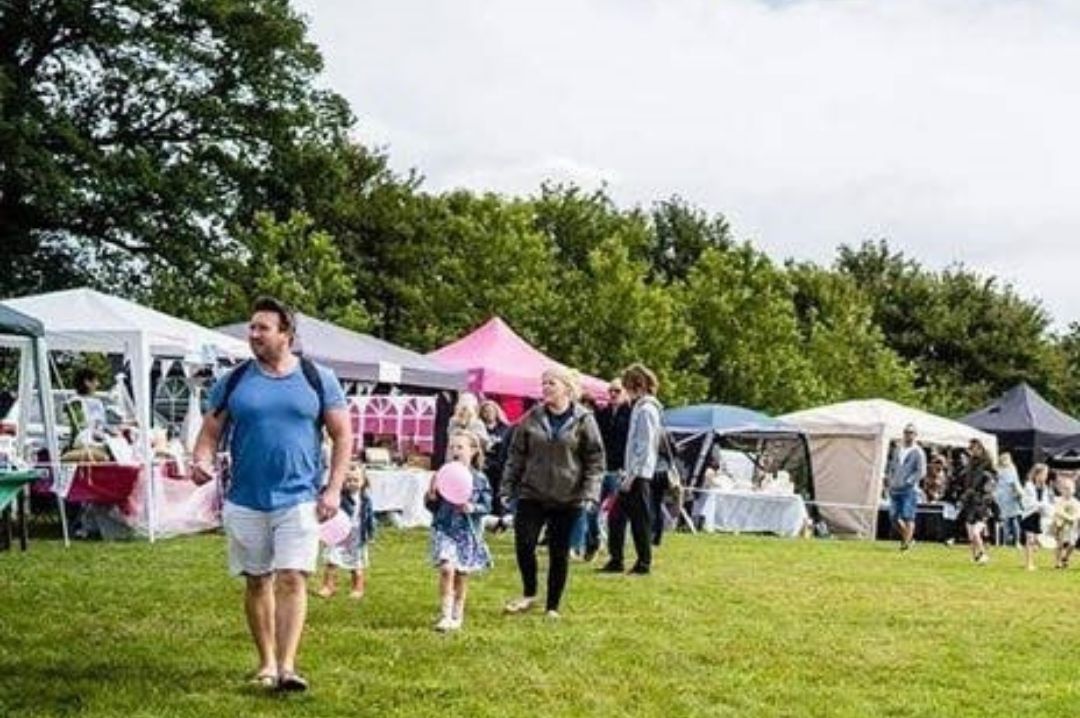 8. The Camping & Caravanning Club Site at Teversal, Nottinghamshire
The Camping and Caravanning Club invites you to make the most of every last drop of the outdoors before the season is over. The campsite is surrounded by cycling trails and walking country. Visitors may explore the scenery of the Derbyshire Dales and Peak District not far away. Also nearby is Wollaton Park, the location where The Dark Knight Rises was filmed in 2012, a gorgeous hall surrounded by parkland and gardens.
Campers may avail of excellent facilities onsite like a dog/bike shower, individual washrooms, auto-sensor power showers, parent and child facilities, and a play area.
Castle Rock Brewery in Nottingham
The Castle Rock Brewery has a capacity of over 300 barrels per week. The Harvest Pale, one of Castle Rock's regular brews, won Supreme Champion Beer of Britain at the Great British Beer Festival.
Stay at the Camping and Caravanning Club and opt for a brewery tour. The tour by Nottingham's official Robin Hood includes a sampling of three beers and a photo taken behind the bar.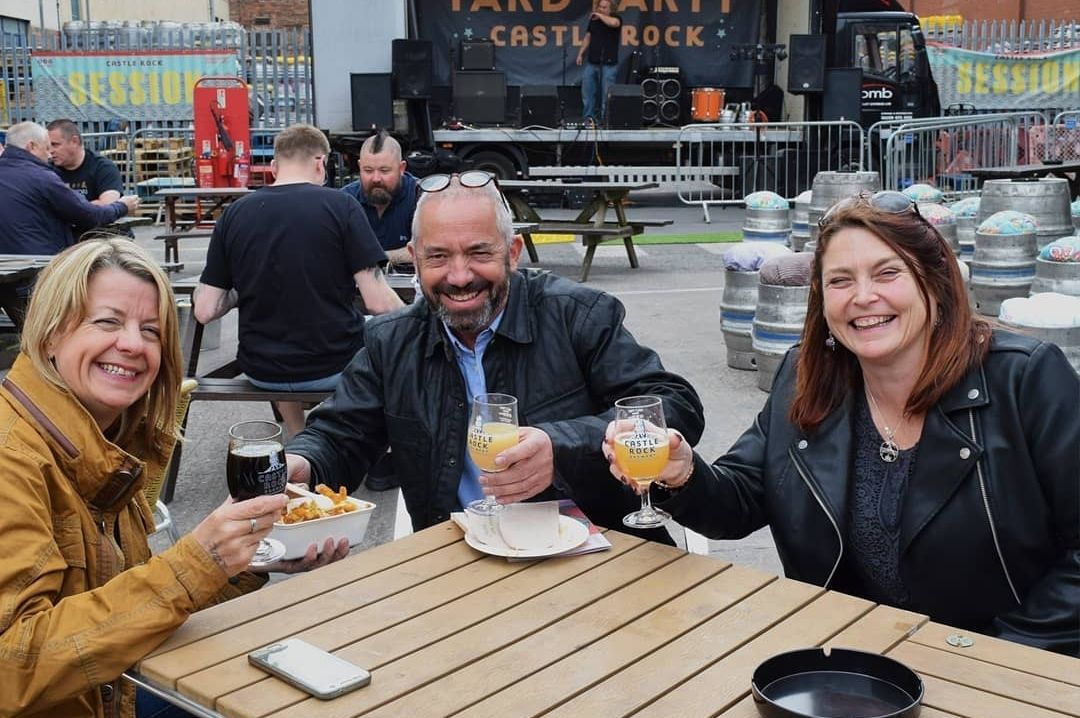 9. Devizes Camping and Caravanning Club Site
The Devizes Club is situated alongside the Avon and Kennet Canal in rural Wiltshire, offering a serene spot for cycling and walking. Walk along the towpath to the historic town of Devizes passing the beautiful Caen Hill, a flight of 29 locks. Some of the UK's most iconic prehistoric sites like the Stonehenge and Avebury Stone Circle can be found in the surrounding area.
The campsite offers amenities like showers, laundry, dishwashing areas, toilets, a play area, and 90 pitches.
Top off your camping trip with a visit to Wadworth's celebrated brewery.
Founded in 1875, the brewery is located in Devizes. 6X is the brewer's best-known beer brand. The brewery keeps four horses, who deliver ale and compete in events and shows. The brewer's dray is still drawn by magnificent Shire Horses.
At the brewery, there is a Visitor Center and a gift shop. Tours include a tasting of the Wadworth range, visiting the sign-writing shop, and the shire horses.