Chant your Team's Anthems at these Fan-Favourite Sports Pubs!
Need the full fan experience supporting your favourite London clubs? Check out these pubs to get into the match-day spirit!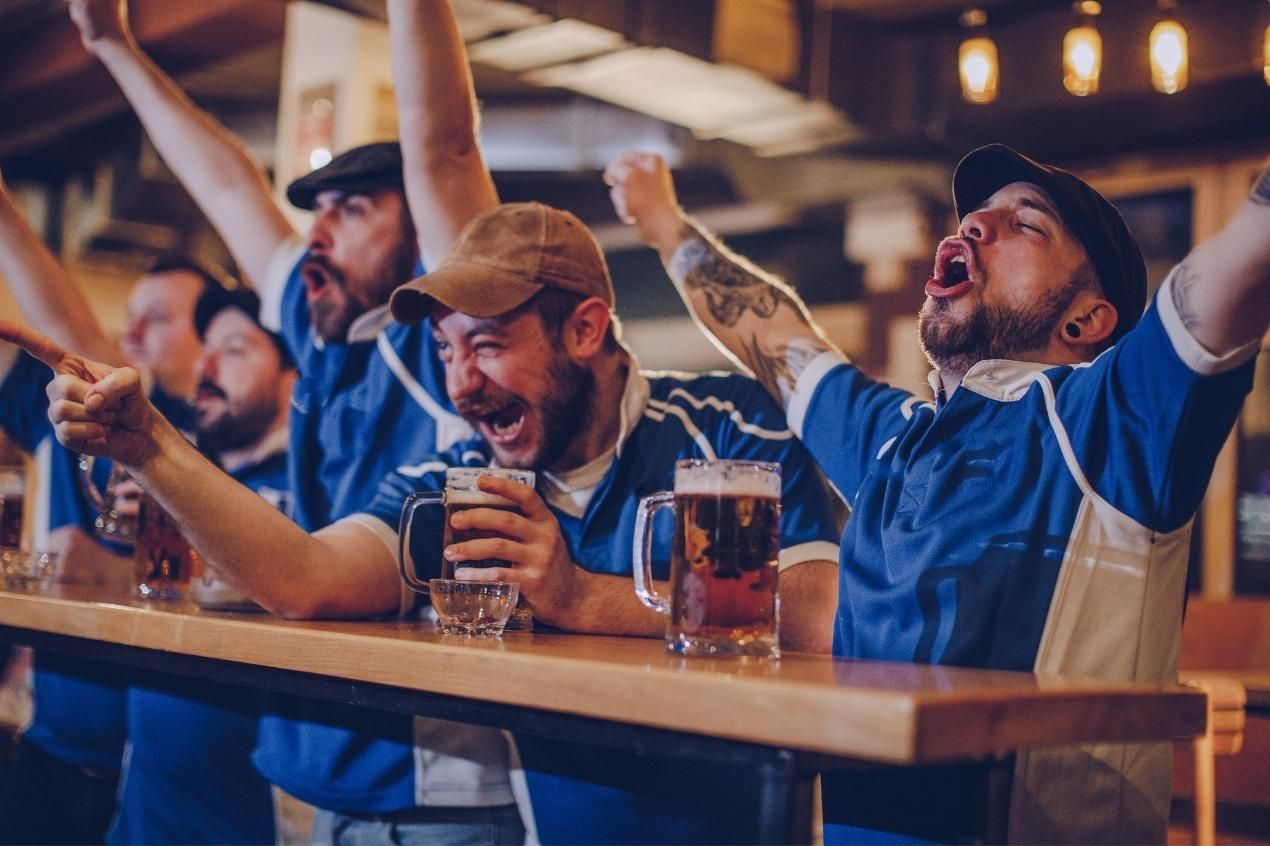 London's Match-Day culture is way more than just watching your favourite teams play each other, it's about the experience! The buzz that surrounds match-days is unrivalled, chants, anthems and donning your club's colours all makes the journey that much better, especially when you get to watch your team win a hard-earned three points.
The Premier League, widely regarded as one of the best football leagues in the world is well under way and North-London is running high (and red) with Arsenal at the top of the tables! However there's loads of other London Clubs participating in this year's competition: Arsenal's North-London Rivals, Tottenham Hotspurs. The Blues, Chelsea. The Massive, West Ham. Crystal Palace, Brentford and newly promoted Fulham.
But, let's face it, getting a beer at one of the several pubs around the stadiums before the game is something fans definitely look forward to the most! Reading through the team-sheets over an IPA, discussing a star performance after the game with a pint in hand, we couldn't think of a better weekend!
ARSENAL: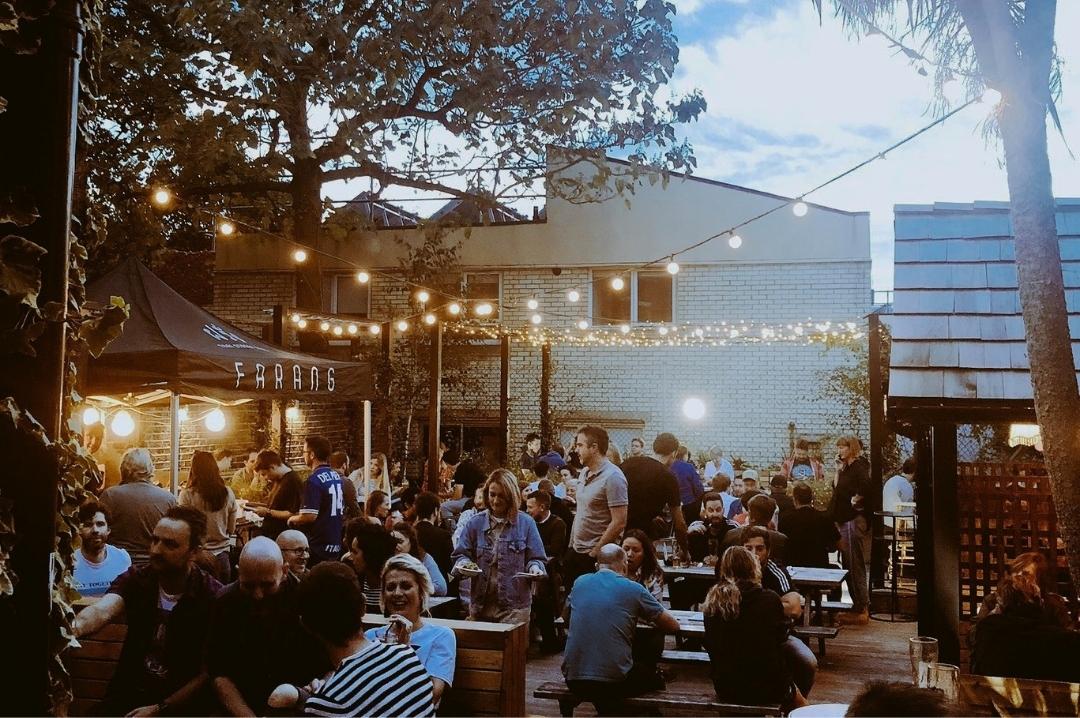 Gunners love a trip to The Twelve Pins or The Tollington Arms before any home games, where they can be seen in their famous red and white colours. Make sure you make your way to one of these spots before the game, after all, Victory grows out of Harmony! If you don't find a spot at these pubs you could always try Bank of Friendship.
Addresses:
The Twelve Pins: 263 Seven Sisters Rd, Finsbury Park, London N4 2DE
The Tollington Arms: 115 Hornsey Rd, London N7 6DN
Bank of Friendship: 226 Blackstock Rd, London N5 1EA
TOTTENHAM: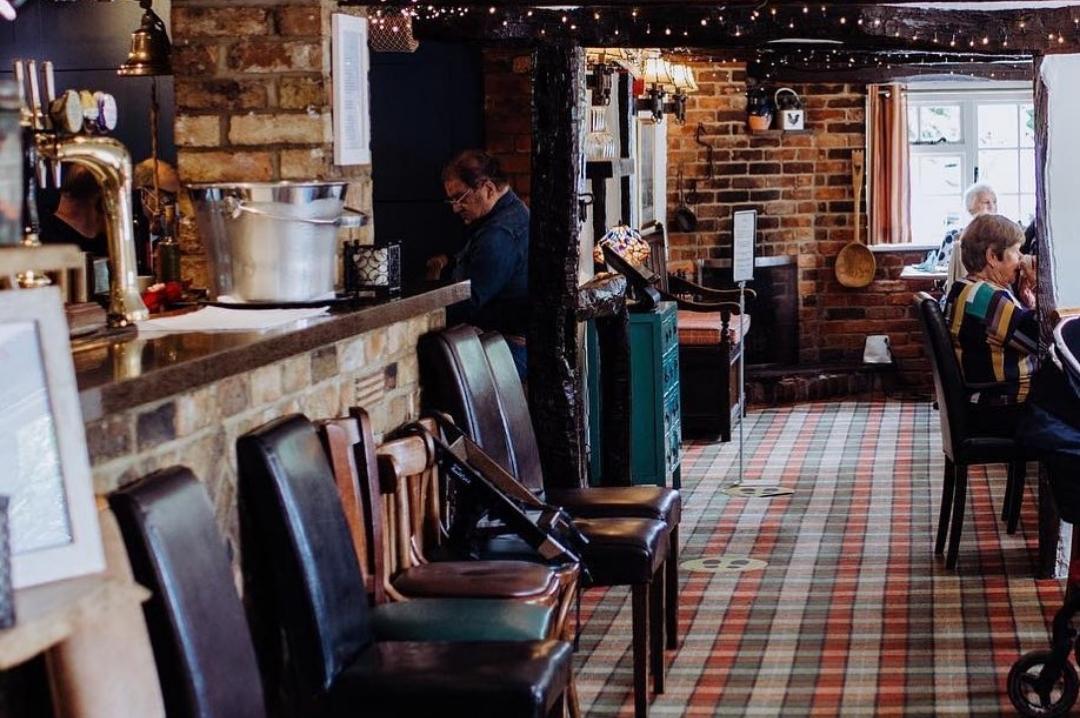 The newly made Tottenham Hotspur Stadium has got it all, probably even the best spot to catch up with your mates before the game! But there's always more options. You could take a seat at No. 8 at Tottenham, or the Bricklayers Arms and discuss how many goals Harry Kane's going to score over the weekend!
Addresses:
Tottenham Hotspur Stadium: 782 High Rd, London N17 0BX
No. 8 at Tottenham: 724-726 High Rd, London N17 0AG
Bricklayers Arms: 31 Gresse St, London W1T 1QS
CHELSEA: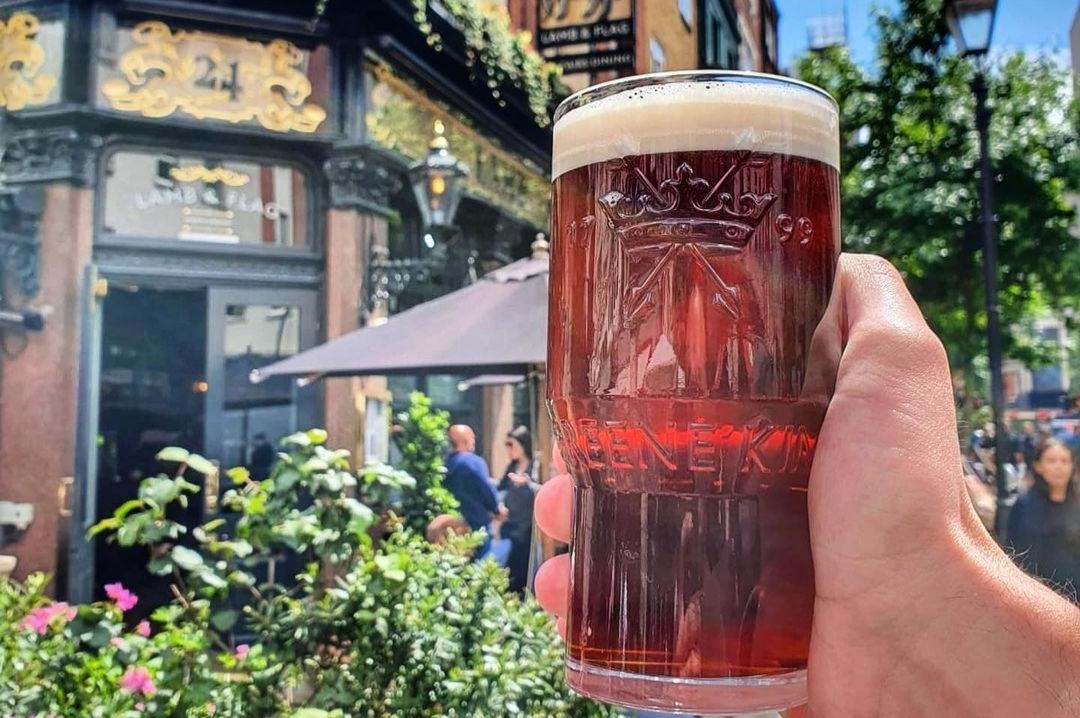 If you're a Blues' fan, you're going to be spoilt for choice. Stamford Bridge is surrounded by some of the best sports pubs you could find in London. For firsts, there's Frankie's Sports Bar and Diner (at Stamford Bridge) or Chelsea Potter's Beer Garden! If you can't find a spot there you can always check out McGettigan's Pub and Sports Bar.
Addresses:
Frankie's Sports Bar and Diner: Stamford Bridge, London SW6 1HS
McGettigan's Pub and Sports Bar: 1 Fulham Broadway, London SW6 1AA
Chelsea Potter: 119 King's Rd, London SW3 4PL
WEST HAM: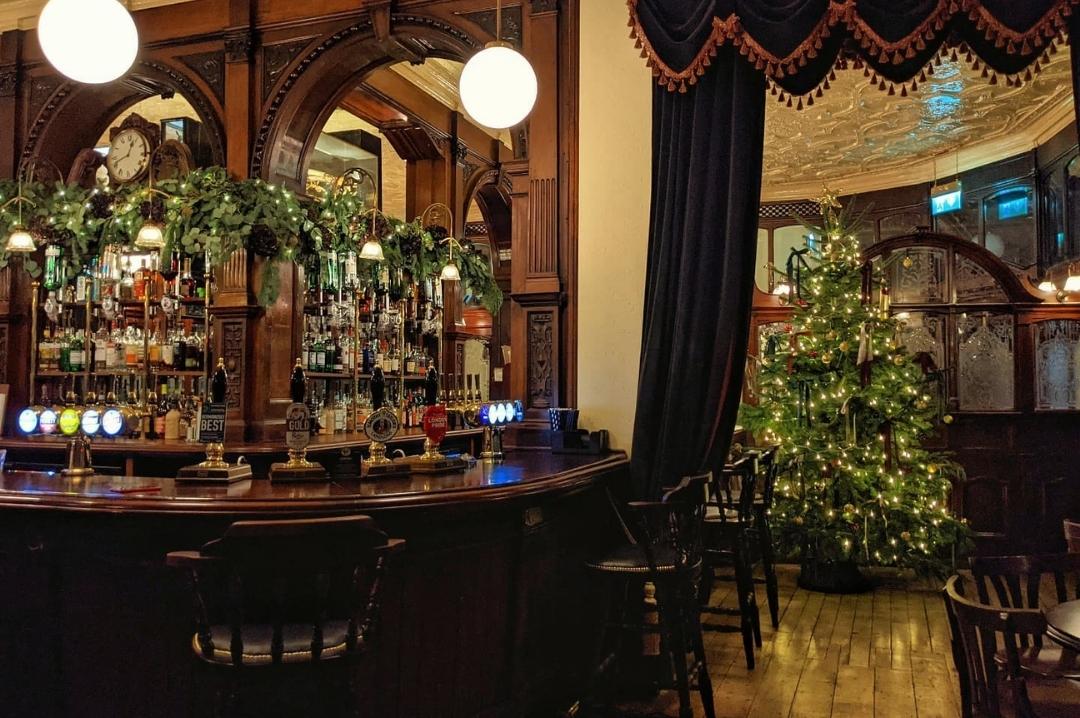 The Hammers' legendary Boleyn Ground will forever be remembered through history as a spot which saw more than a century's worth of the beautiful game! West Ham's new London Stadium is still no short of a good match day atmosphere. You can always get a pint of the freshest brews at Boleyn Tavern (get nostalgic) or The Cow, slightly closer to the London Stadium! Also check out: Tap East and Bat & Ball.
Addresses:
Boleyn Tavern: 1 Barking Rd, London E6 1PW
Tap East: 7, International Square, London E20 1EE
Bat & Ball: 2 Montfichet Road Westfield, London E20 1EJ
CRYSTAL PALACE: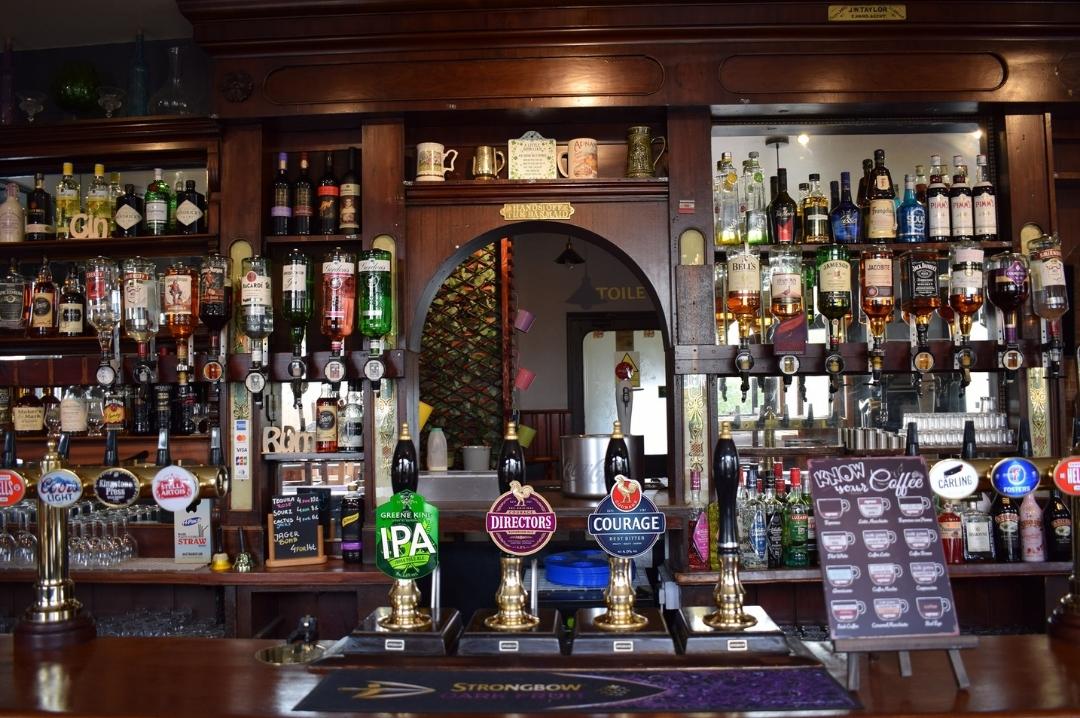 Palace fans have loads of options like The Clifton Arms or The White Hart before catching the footy at the famous Selhurst Park! You could also wow over star boy Wilfried Zaha and the rest of the Palace performances after the game at The Cherry Tree.
Addresses:
The Clifton Arms: 21 Clifton Rd, London SE25 6NJ
The White Hart: 96 Church Rd, London SE19 2EZ
The Cherry Tree: 32 Station Rd, London SE25 5AG
FULHAM: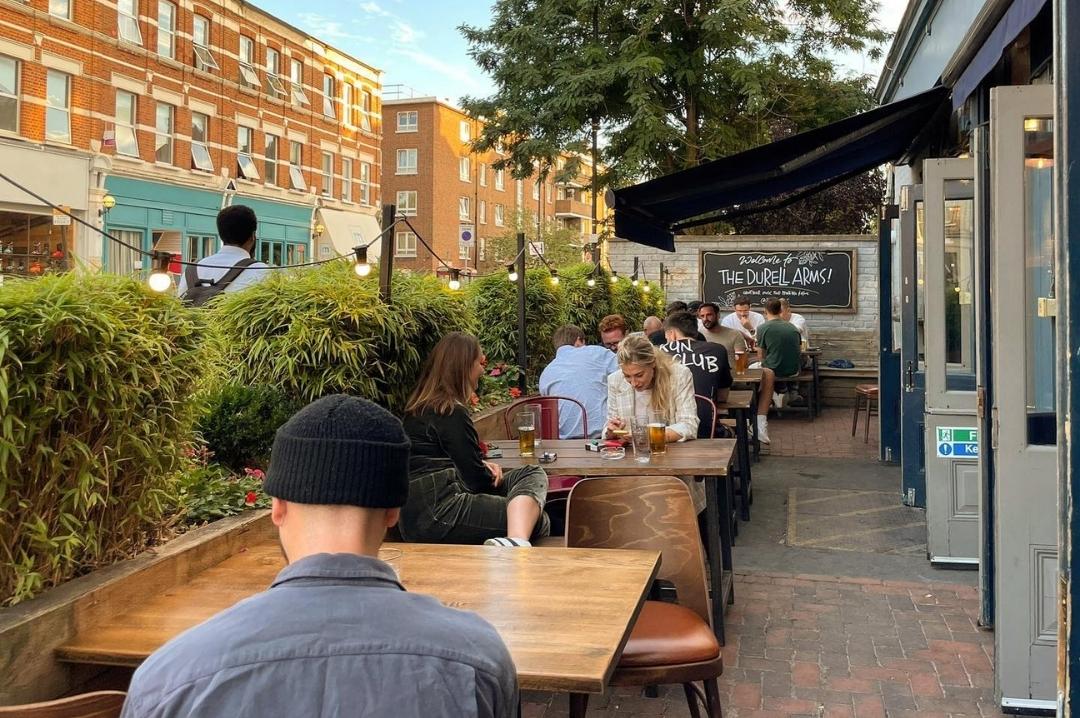 Fulham fans have so much to celebrate! Making it back into the Premier League after winning the Championship previous season, you can find loads of their fans at The Golden Lion or Durell Arms on match-day chanting their anthems.
You should also check out The Crabtree to celebrate a Mitrovic goal!
Addresses:
The Golden Lion: 57 Fulham High St, London SW6 3JJ
Durell Arms: 704 Fulham Rd., London SW6 5SA
The Crabtree: Rainville Rd, London W6 9HA
BRENTFORD: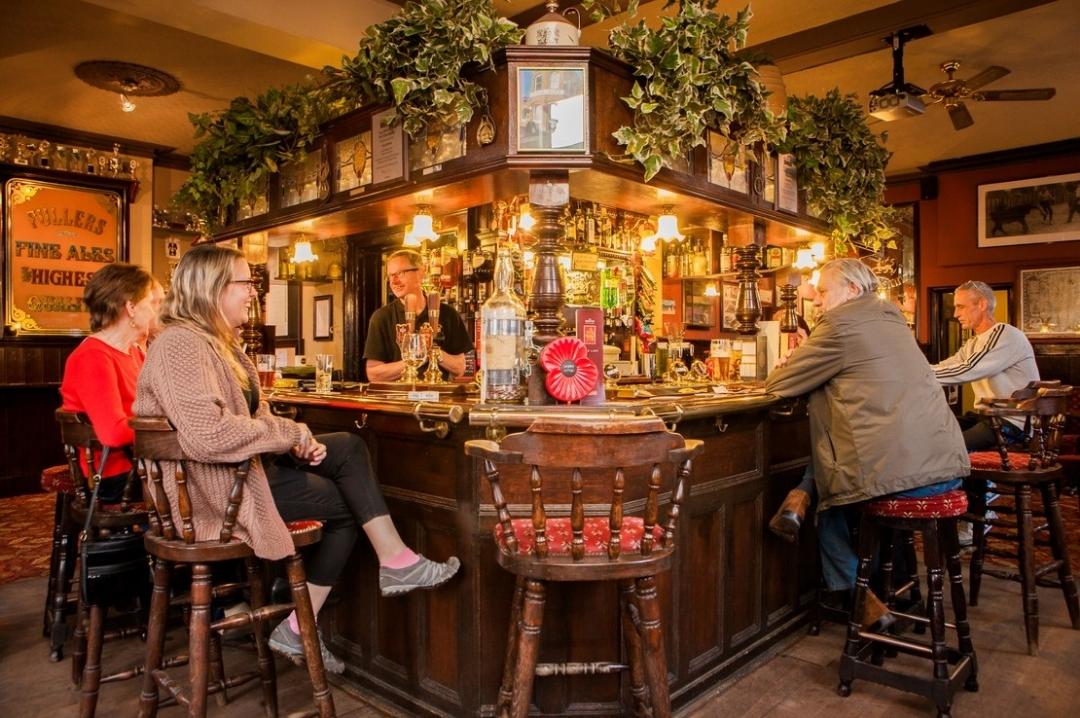 You can always expect a good game with Brentford on a match-day with them regularly pulling upsets over the biggest teams in the UK! You can always cheer for the team at fan's favourites The Griffin or One Over the Ait. There's always The Magpie and Crown to cool down after heated celebrations over a good Ivan Toney "kick about with the boys"!
Addresses:
The Griffin: Brook Rd S, Brentford TW8 0NP
One Over the Ait: 8 Kew Bridge Rd, Brentford TW8 0FJ
The Magpie and Crown: 128 High St, London, Brentford TW8 8EW
Written by Jason Shepherd, Beverage Trade Network
Royal Horticultural Halls, London, The Lindley Hall, 80 Vincent Square, London SW1P 2PB, United Kingdom, United Kingdom
Register Now
Royal Horticultural Halls, London, The Lindley Hall, 80 Vincent Square, London SW1P 2PB, United Kingdom
Register Now