Discover some of the best that London's nightlife has to offer
On this page find out about some of the best nightlife London has to offer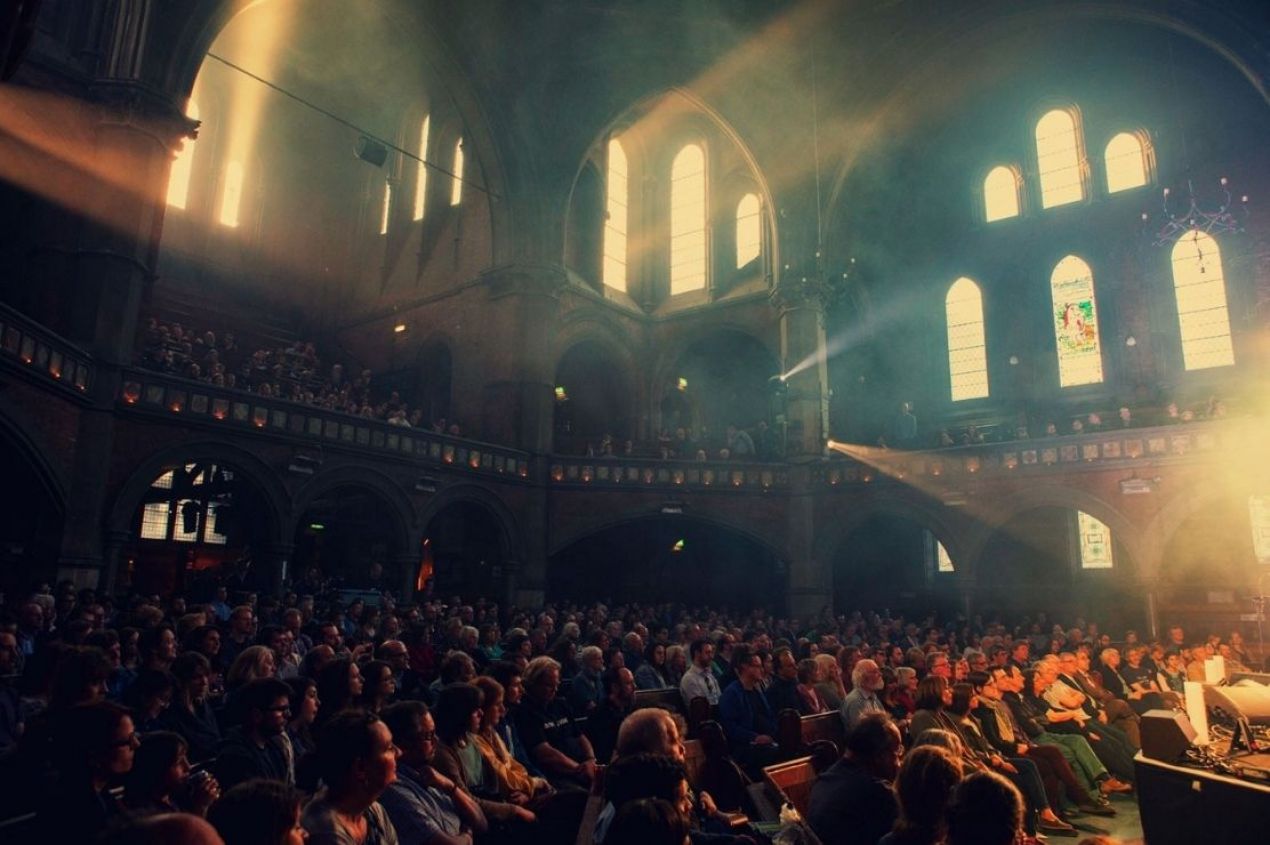 London is famous for its extensive nightlife; however, once we end up here in a 9-million people city, it can get confusing. We always seek to experience the best that we can get and going out is no different. Honestly, London's best nightlife highlights could go on and on. The city is just that great, diverse, and fun once the sun goes down. Here we compiled a short but sweet and intriguing list that will reveal some of the best that Britain's capital has to offer for those who are looking to have fun!
Stay Classy with Kensington Roof Gardens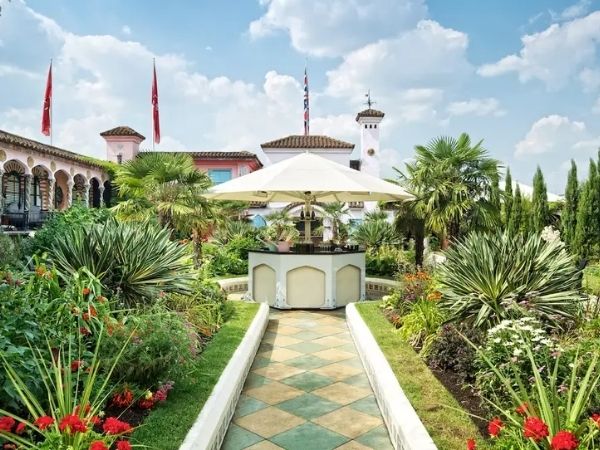 If you want a high-end bar with a roof, you've got it at the Kensington Roof Gardens. This exclusive joint is simply gorgeous and exceedingly posh.
Plan to wear your most stunning dress or suit because the regulars that go here often wear the latest fashions and high-end designer brands.
The garden also has 500 different species of plants to look at along with romantic fountains to enjoy. The word cool doesn't even begin to describe this unique bar. You have to see it to believe it!
Full Address: 99 Kensington High Street, W8 5SA
Official Website: https://www.virginlimitededition.com/en/the-roof-gardens/now-closed
What People Are Saying: https://www.yelp.com/biz/the-roof-gardens-london?start=60
Be Entertained at Bethnal Green Working Men's Club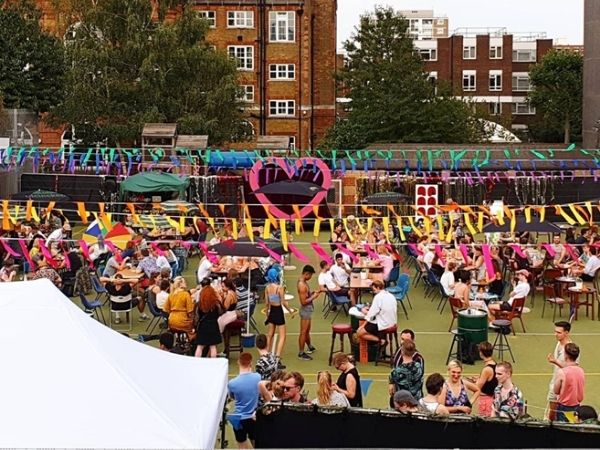 Bethnal Green Working Men's Club is one of those places you just can't miss. They could easily be described as an eccentric and one-of-a-kind nightlife venue.
Providing a whole host of entertainment weekly, their days and times vary but they always have something on Friday and Saturday nights.
Check out their website to see exactly which days and times they are open so you can plan.

Full Address: 42–44 Pollard Row, E2 6NB.
Official Website: http://www.workersplaytime.net/
What People Are Saying: https://www.yelp.com/biz/bethnal-green-working-mens-club-london-3
Catch Vibes in Camden District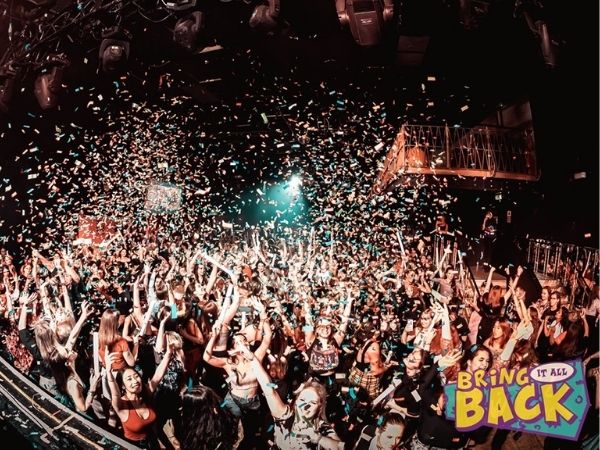 Camden has some of the best nightlife scenes and is known to some as the neighborhood that never sleeps. The atmosphere of the Electric Ballroom is young and exciting.
Known as one of the famous bars in the area, pop-rock is the kind of live music you'll get to enjoy here.
They also host a yearly Oktoberfest so don't miss out!
Full address: 184 Camden High Street, NW1 8QP.
Step into the Caribbean with Trailer Happiness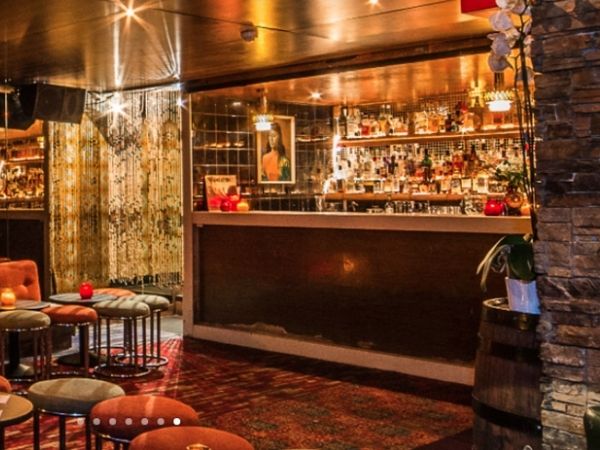 Situated on Portobello Road will take you back to experience the 1970s era. It is known as one of the best cocktail bars by the locals.
You have to know what you're looking for to find this place. The doorway just has a painted yellow fish above it and it may or may not seem like a bar from the outside.
If you're lucky, you can watch the bartenders perform an entertaining fire show that will be the highlight of the night. They have a DJ to bring you a vibrant dance party full of classic funky music. Located at, come and experience something unforgettable!
Full Address: 177 Portobello Road, W11 2DY
Official Website: http://trailerh.com/
What People Are Saying: https://www.yelp.co.uk/biz/trailer-happiness-london
Travel Back in Time at Union Chapel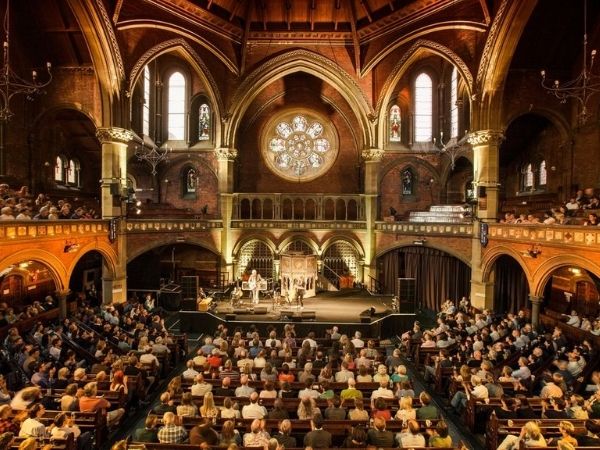 Discover a spectacular chapel that always has live music and entertainment. Union Chapel is an actual historic church complete with wooden pews that you can sit in.
It has some of the best acoustics which makes it an enjoyable experience for everyone inside the building.
All the proceeds from this nightlife venue go towards the expenses of maintaining the building.
Full Address: 19b Compton Terrace, London N1 2UN, United Kingdom
Official Website: https://www.unionchapel.org.uk/
What People Are Saying: https://www.yelp.com/biz/union-chapel-london
Turn a New Page in The Book Club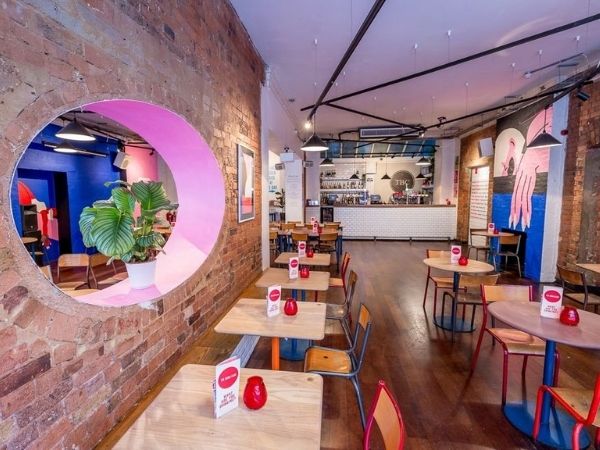 Open Wednesday through Sunday from midday to 10 pm, with a happy hour that lasts until 7 pm, The Book Club is a daytime cafe that transforms into a partygoers hall full of music and dancing.
The whitewashed bricks on the outside often feature street art murals. To find the dance party, venture down to their basement and get ready for a long and enjoyable evening.
This venue has an informal and laid back vibe that anyone will enjoy!
Full Address: 100-106 Leonard Street, EC2A 4RH.
Official Website: https://www.wearetbc.com/
What People Are Saying: https://www.yelp.com/biz/the-book-club-london
Go Underground with Happiness Forgets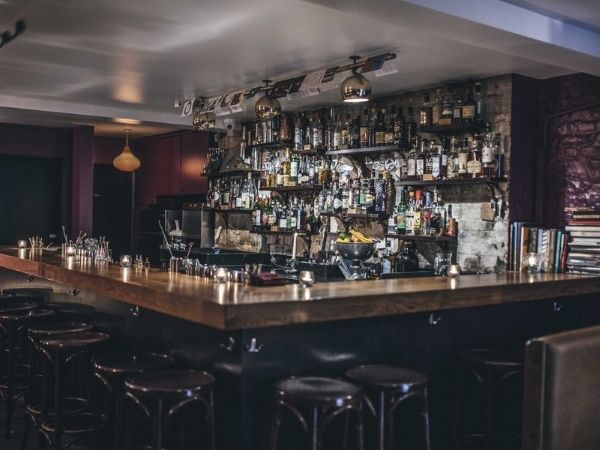 Happiness Forgets is quite a name for a cocktail bar, but this East London basement bar is quite a scene.
The atmosphere is calm with all the candles burning making you feel relaxed in all the right ways.
Sophisticated concoctions are what they are known for, and you can rest easy hereafter your stop at the local pizzeria down the street.
Full Address: 8-9 Hoxton Square, N1 6NU
Official Website: https://www.happinessforgets.com/
What People Are Saying: https://www.yelp.com/biz/happiness-forgets-london
O2 Academy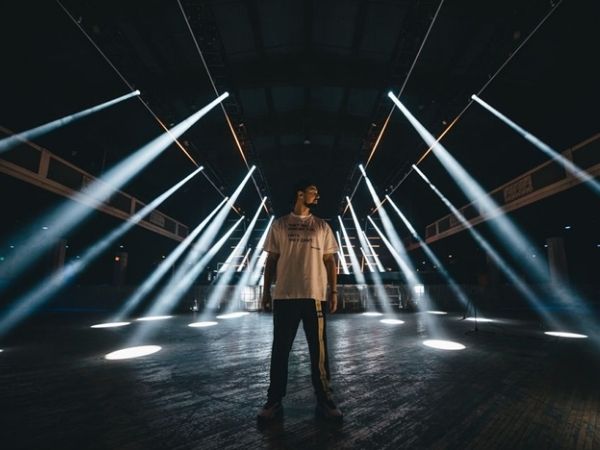 O2 Academy is pretty much the best place to experience nightlife in London. They have elite concert venues that host live music, club nights, and comedy shows throughout the year which brought them multiple awards. It is an all-in-one affair with an elite
Out of all the top spots to visit, one of their venues should be on your list in London.
You can find an O2 Academy in the following locations: Birmingham, Bournemouth, Bristol, Brixton, Glasgow, Islington, Leeds, Leicester, Liverpool, Newcastle, Oxford, and Sheffield. Their extensive network throughout the UK only showcases how popular and great the venue is!
Full Address: 6 Parkfield St, The Angel, London N1 0PS
Full Address 2: 211 Stockwell Rd, Ferndale, London SW9 9SL, United Kingdom
Official Website: https://academymusicgroup.com/
What People Are Saying: https://www.yelp.com/biz/o2-academy-brixton-london
Royal Horticultural Halls, London, The Lindley Hall, 80 Vincent Square, London SW1P 2PB, United Kingdom, United Kingdom
Register Now
Royal Horticultural Halls, London, The Lindley Hall, 80 Vincent Square, London SW1P 2PB, United Kingdom
Register Now