Experience Fine Dining with these 7 Celebrity Chef Restaurants in London
Wondering which restaurant to visit this weekend? Here are the top celebrity chef restaurants that you can mark on your bucket list.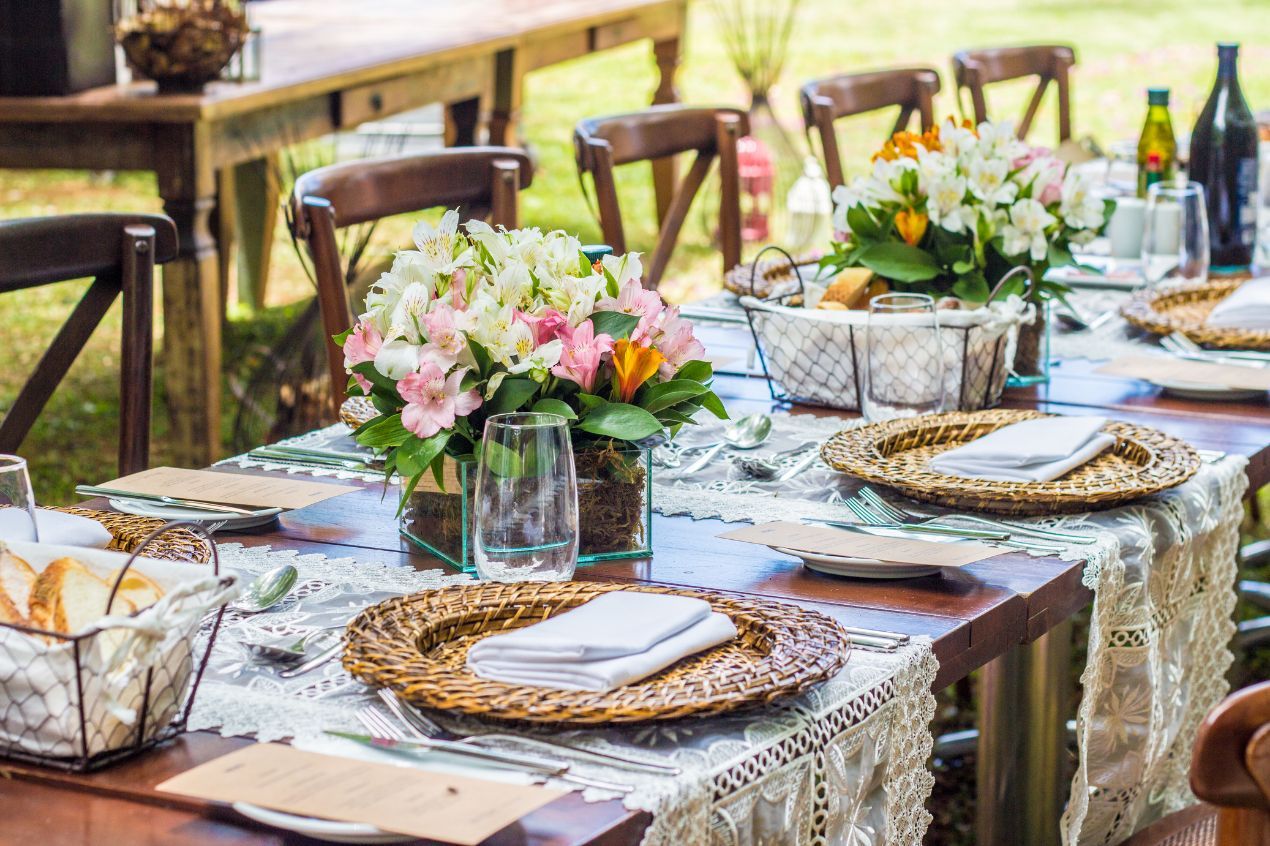 While everybody can cook, only some are truly skilled in cooking. Celebrity chefs such as Gordon Ramsay, Heston Blumenthal, and Giorgio Locatelli can create elaborate spreads and bold dishes that seem to have leaped off the pages of a magazine.
You now have the opportunity to taste some of the delicacies prepared by these well-known celebrity chefs. The best celebrity chef restaurants in London are listed here for your next trip.
Dinner by Heston Blumenthal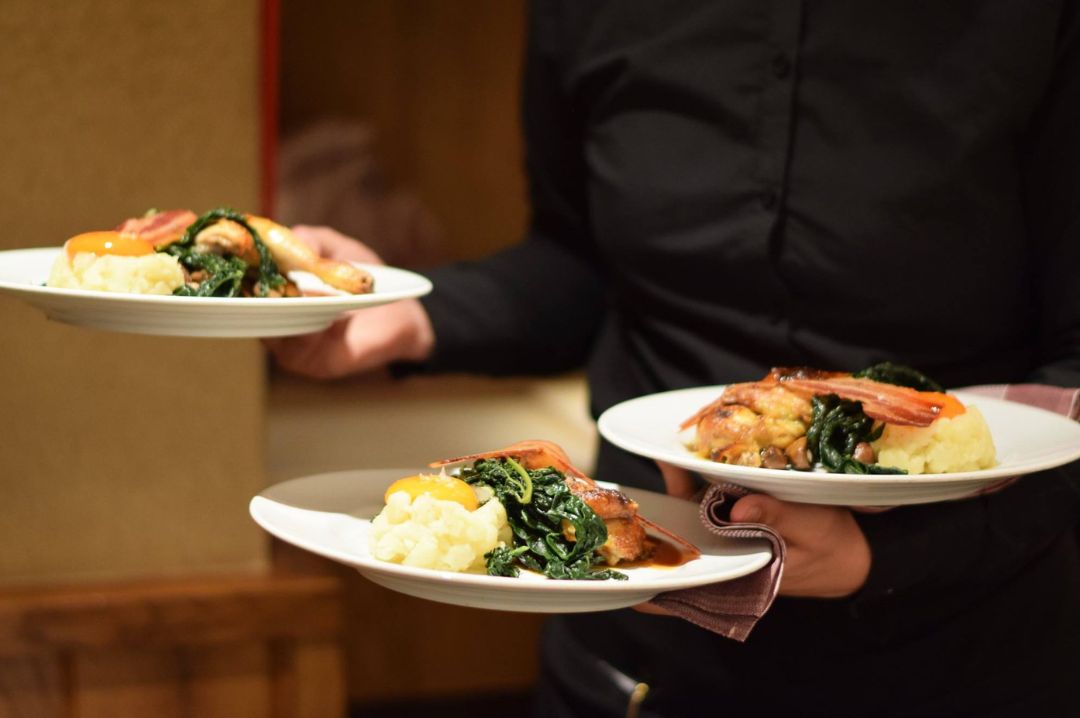 Image Source- Mandarin Oriental Hyde Park
Dinner is the most significant meal of the day according to Heston Blumenthal. And he incorporates that same concept into the magnificent Dinner by Heston Blumenthal, the restaurant that has won numerous awards, including AA Rosettes, Michelin stars, and many others.
In this restaurant exclusivity is vital. Enjoy a private dining area decorated in the style of the 16th century, or indulge in a specially curated customized cuisine at the Chef's Table. The main dining area has floor-to-ceiling glass walls and clear views of the unique pulley system in the kitchen, a unique dining concept that matches its equally creative menu. Be ready to become mesmerized by Heston's innovative use of molecular gastronomy in his scientific culinary techniques. Don't forget to try the Meat Fruit, Salamagundy, Spiced Squab Pigeon, and Tipsy Cake before you leave.
Address:
66 Knightsbridge
London, SW1X 7LA
Contact
+44 (0)20 7235 2000
Locanda Locatelli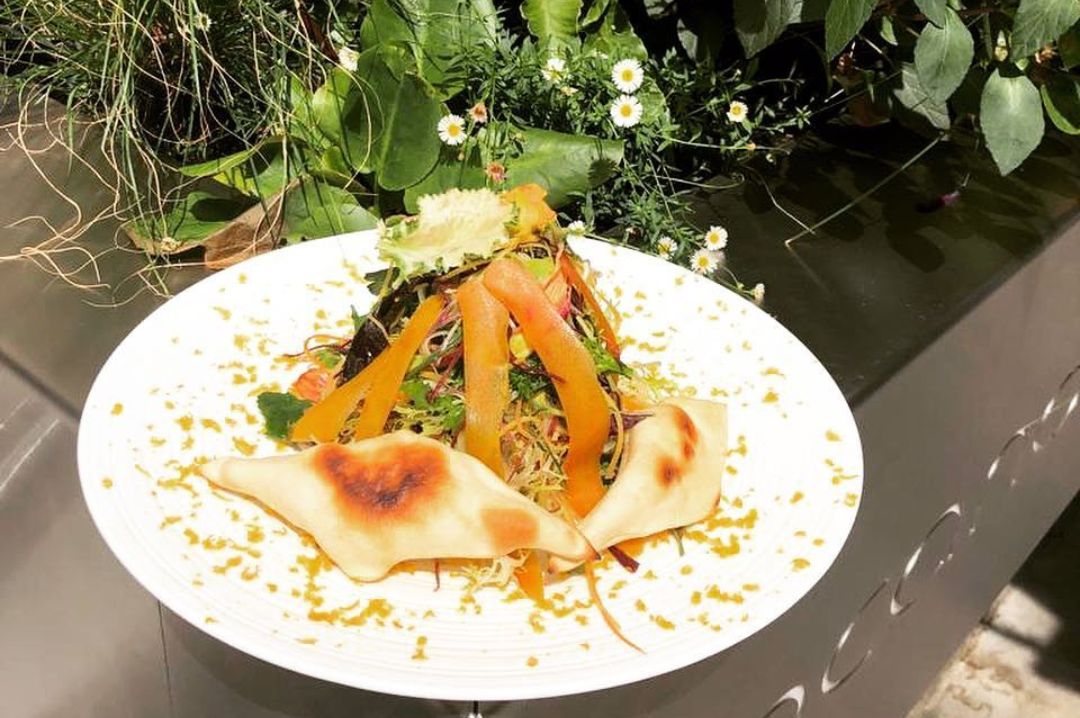 Image Source- Locanda Locatelli
Unlike most of London's other fine restaurants, Locanda Locatelli maintains a friendly, relaxed ambiance. Come here if you want to enjoy soul food, particularly with the renowned Italian chef in charge.
You will get different types of Italian recipes on the menu that you can pair with wines from their extensive list of wine labels available from every region of Italy. Start your meal with appetizers like creamed salted cod or a wild chicory salad before being spoilt from their choice of homemade pasta dishes that also has gluten-free options. The restaurant has even hosted celebrities like Madonna, and Locatelli proudly treat them 'just like people.'
Address:
8 Seymour St, Marylebone,
London W1H 7JZ
Contact:
+44 (0)207 935 9088
Gordon Ramsay Bar & Grill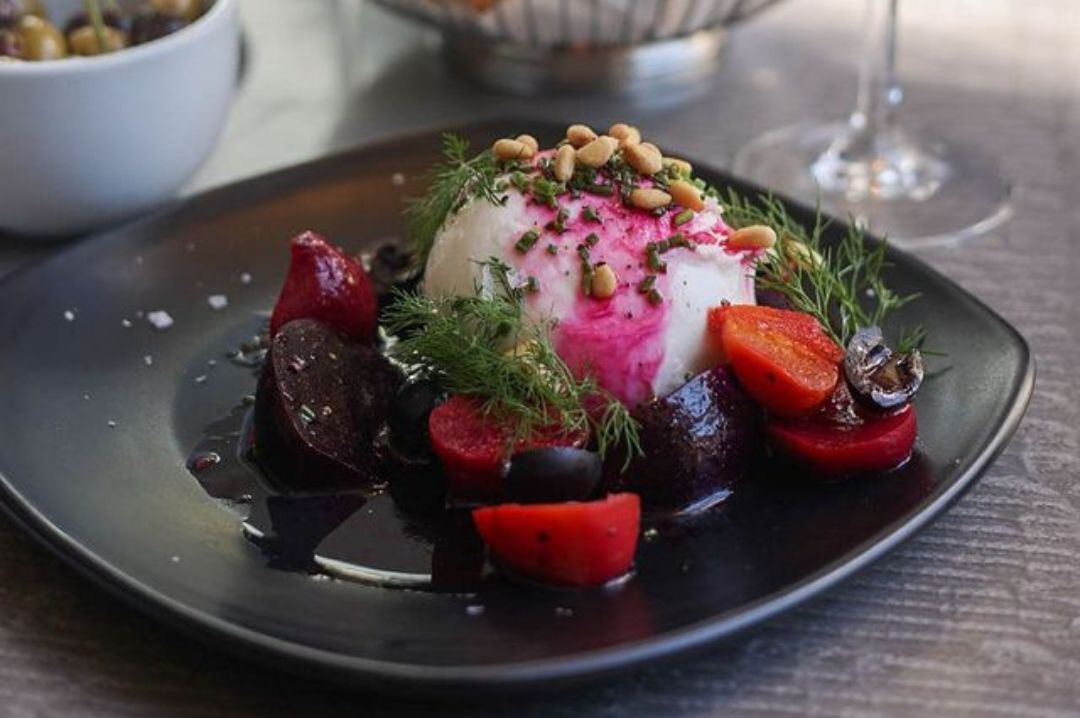 Image Source- Gordon Ramsay Bar & Grill
One of the most well-known celebrity chefs in the world, Gordon Ramsay is popular for his sarcastic comments on Masterchef. You can taste his culinary skills at this meat-centric Gordon Ramsay Bar & Grill, which was inspired by New York's grill restaurants
The restaurant entices its guests with rare breed steaks from the salt block, served with some of London's finest food, at its three outlets in Mayfair, Park Walk, and Chelsea. The Butcher Block experience, which includes appetizers, champagne, starters, an epic Butcher's Feast, and a range of desserts, is the crème de la crème. You will get all these while you enjoy the theatrics of the open kitchen.
Address:
Mayfair:
10 - 13 Grosvenor Square, Mayfair, London W1K 6JP
Parkwalk:
11 Park Walk, Chelsea, London SW10 0AJ
Chelsea:
79 Royal Hospital Road, Chelsea, London SW3 4HN
Corrigan's Mayfair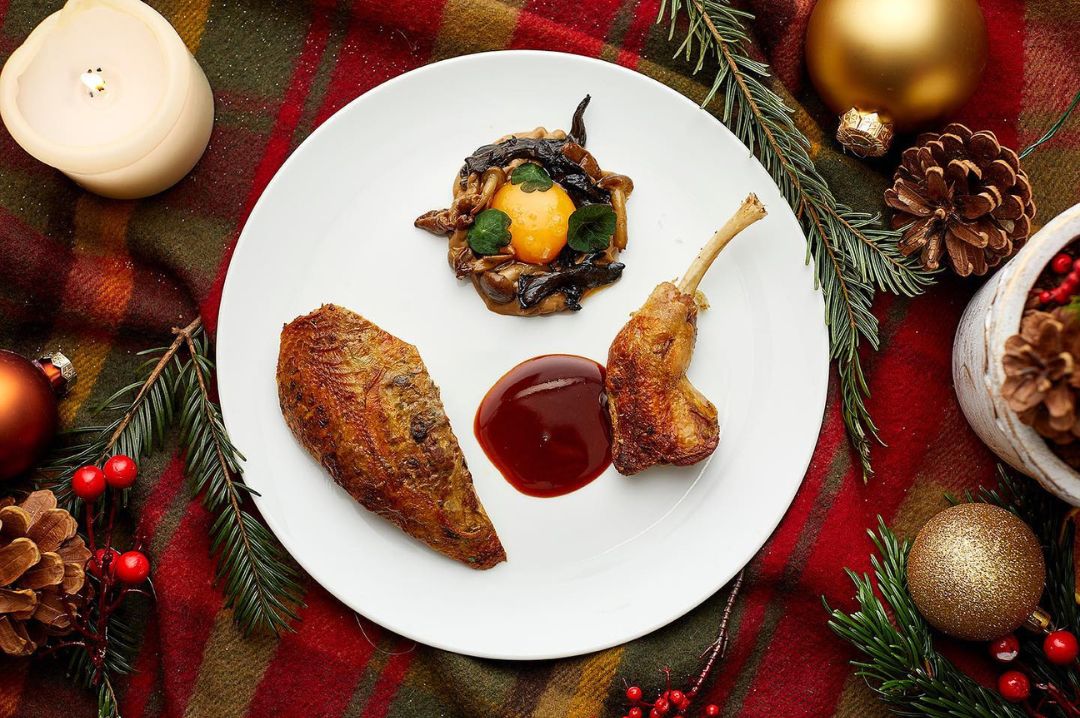 Image Source- Corrigan's Mayfair
Richard Corrigan, a celebrated Irish chef, proudly launched Corrigan's Mayfair, which is renowned for its classic menu that honors the best of the seasons.
The restaurant serves traditional British cuisine in a modest German lodge setting. You're in for a treat at Corrigan's Mayfair; the eatery has won numerous accolades, including three AA Rosettes and the Evening Standard's title of "London Restaurant of the Year" within its first three months of operation. You can enjoy a simple and nostalgic, reflecting the renowned chef's modest upbringing. You will get generous portions of food along with a long list of wines. Expect fresh game cuts like venison, monkfish, pigeon, côte de boeuf, and even a magnificent Sunday roast, which is available only on Sundays of course!
Address:
28 Upper Grosvenor St
London W1K 7EH
Contact:
+44 (0)20 7499 9943
Rick Stein, Barnes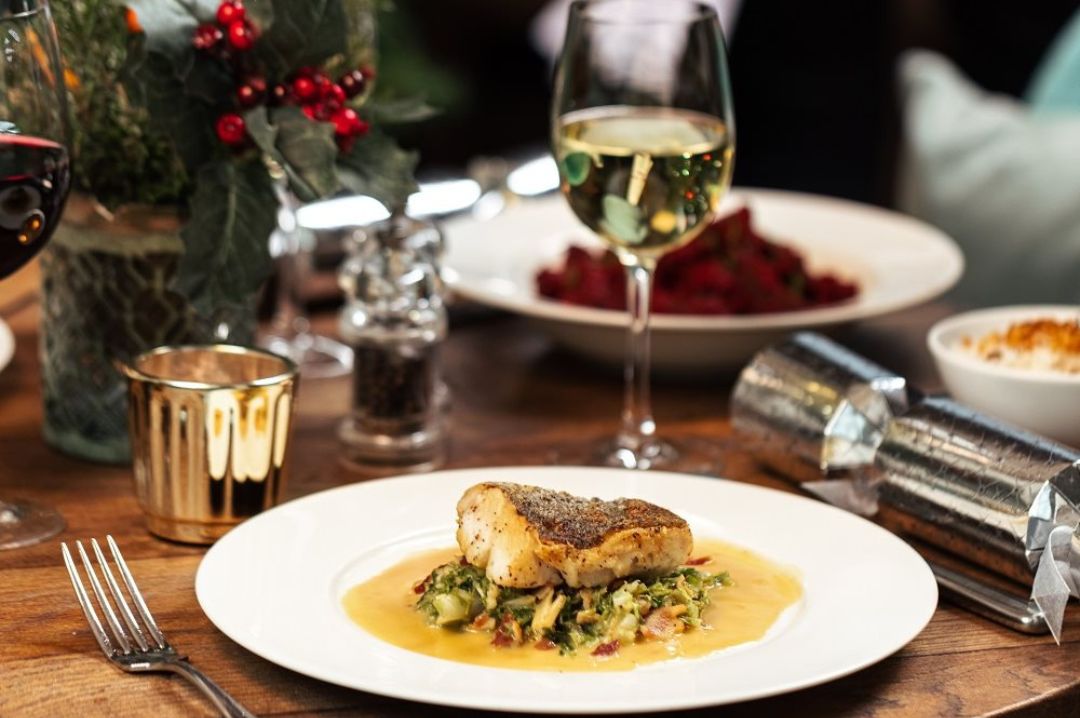 Image Source- Rick Stein Barnes
At Rick Stein Barnes, which is run by none other than Rick Stein himself, settle in for a more laid-back experience. He actually lives just across the river from the restaurant and is frequently seen in the kitchen.
The two defining characteristics of this restaurant are authenticity and simplicity. The restaurant isn't seeking to earn any Michelin stars, as Rick Stein so eloquently states; rather, all he wants is a welcoming environment for diners to enjoy time with their loved ones. This celebrity chef restaurant, which is located along the Barnes waterfront, puts "dining with a view" at the core of the experience. The restaurant is proud of offering fresh seafood from the nearby town of Padstow, which is well-known for its fishing port. You must definitely not miss the spiced Gremolata prawns, the hearty Indonesian seafood curry, or the Dover sole a la meuniére (sole cooked in butter and lemon).
Address:
Tideway Yard, 125 Mortlake High St
London SW14 8SN
Le Gavroche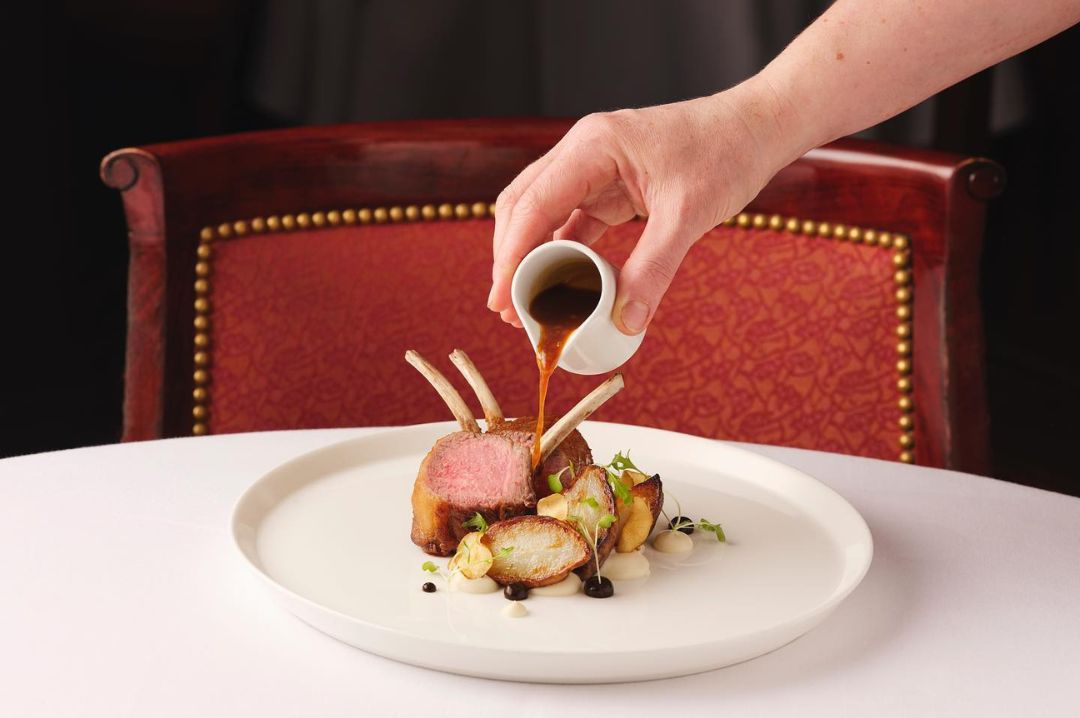 Image Source- Le Gavroche
Le Gavroche translating to "street urchin," climbed dramatically from modest beginnings to an explosive bout of fame. It was the first restaurant in the UK to receive one, two, then three Michelin stars, in addition to honors like the Chef Patron Award, the Laurent Perrier Award of Excellence, the Lifetime Achievement Award for Michel Roux Jr., and more.
Consider Le Gavroche to be the Julliard of fine dining! It has trained chefs like Gordon Ramsay, Marcus Wareing, and Bryn Williams. Michel and Albert Roux founded it in 1967, and today Michel Roux Jr., who you may know from his Masterchef fame, manages it. You can enjoy the finest French classics here. The eight-course Menu Exceptionnel is a real delight for the senses, with dishes including lamb and sage ravioli, braised ox cheek in red wine, and a lavish cheese cart.
Address:
43 Upper Brook St
London W1K 7QR
Contact:
020 7408 0881 / 020 7499 1826
Marcus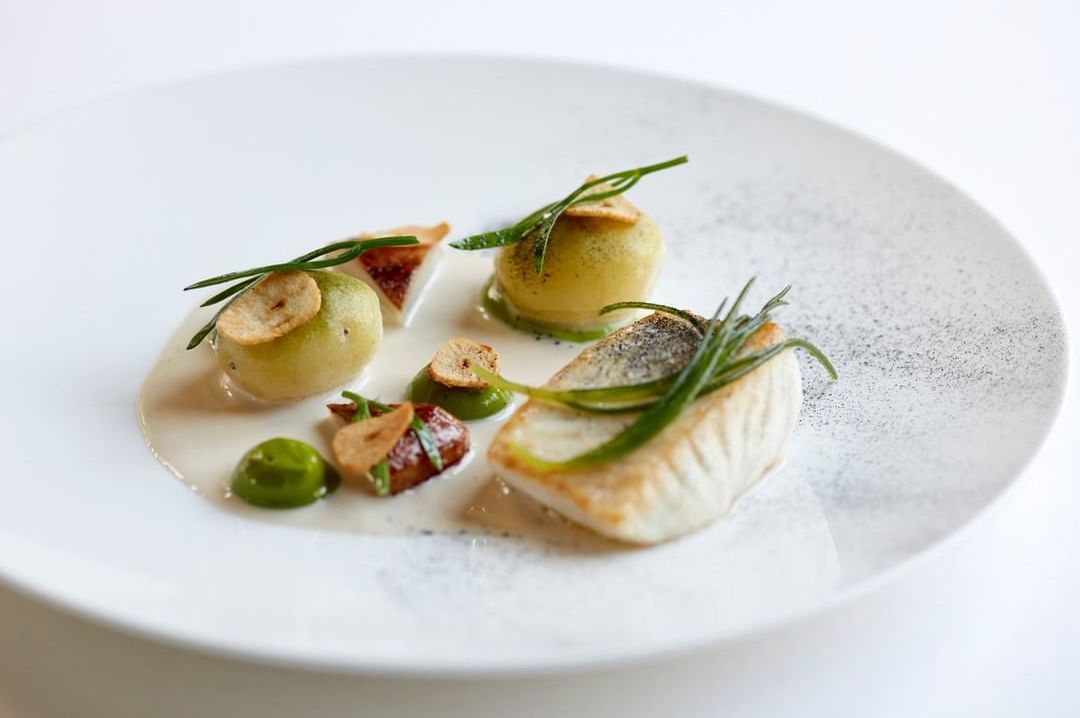 Image Source- Marcus
Marcus Wareing and Gordon Ramsay have a well-known dispute that dates back to the 1990s, but it hasn't stopped him from launching a spectacular eatery with his name on it.
Despite receiving a Michelin star and five AA Rosettes, Marcus maintains a commitment to traditional British flavors while producing foods that are not pretentious. The restaurant, which is a part of the five-star Berkeley hotel, only purchases the best seasonal ingredients from a selected group of vendors. While visiting this restaurant you must definitely taste their seasonal tasting menu's option of five or seven courses. The head chef and senior sous chef personally select the courses, which may include dishes like confit double-smoked pork belly and roast Orkney scallop. All these items are paired with an exquisite sommelier's selection.
Address:
The Berkeley, Wilton Pl
London SW1X 7RL
Contact:
+44 (0)20 7235 1200
Written by Aparna Dutta, Beverage Trade Network