From Ed Sheeran to Idris Elba: 5 Celebrity-Owned Restaurants in London
Want to go for a date night or travel to London? You can visit these celebrity-owned bars and restaurants, and if lucky you might even meet one!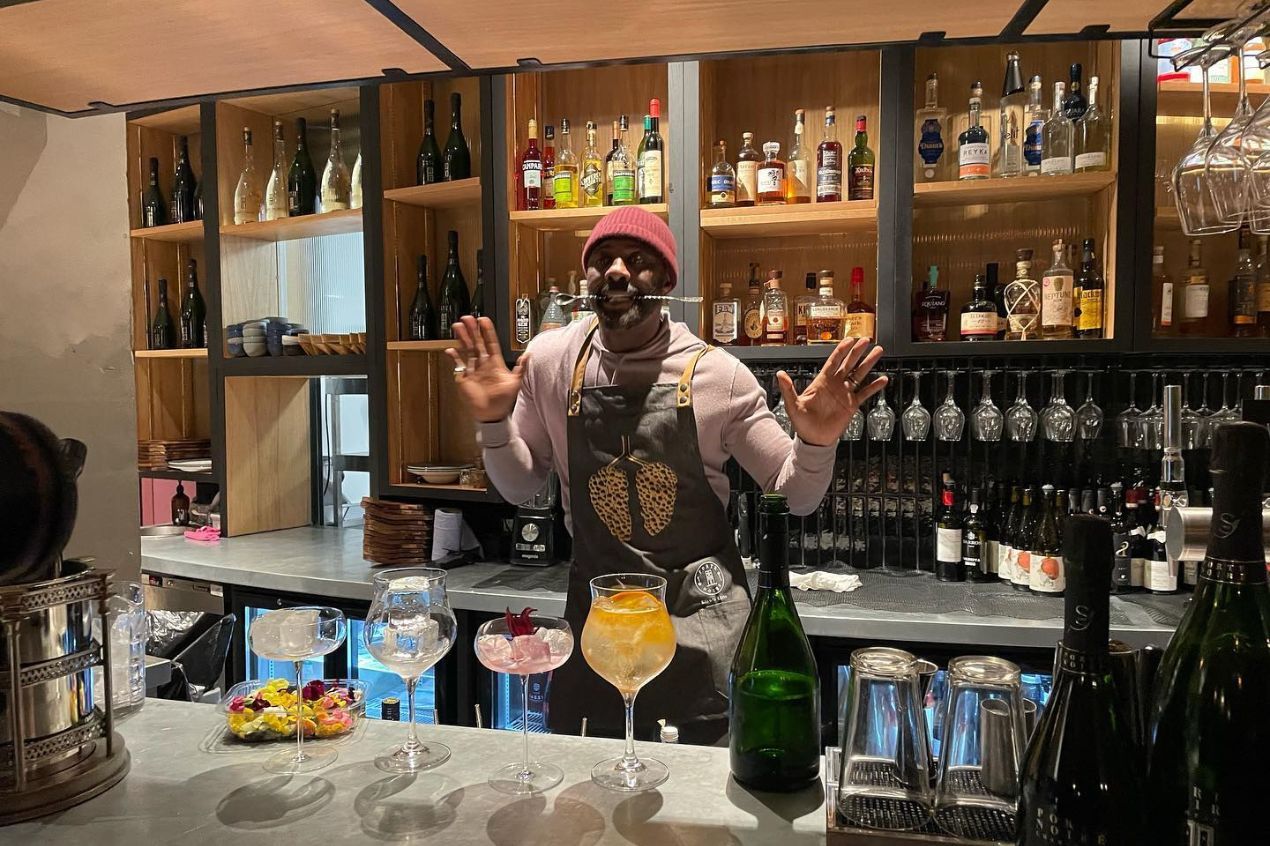 Celebrities! As a celebrity bar and restaurant, they tend to attract more customers - so make sure you have your reservations in, and you're all set. Most of the time customers visit such bars and restaurants either out of curiosity about the place and its food or in the hope to see their favorite celebrity at least once.
However, we've compiled a list of the top favorite celebrity-owned eateries because, let's face it, having a drink with Sir Ian McKellen seems like a pretty cool story we'd love to share with our friends and family.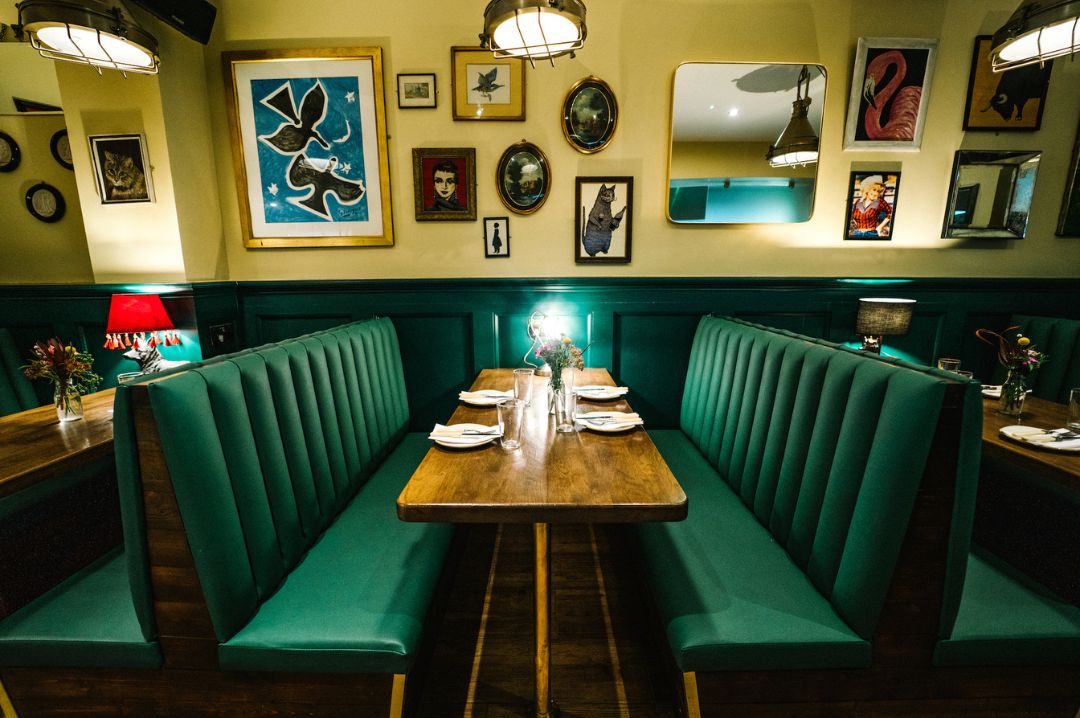 People are in love with the shapes you've created, Ed Sheeran!
Ed evolved into one of the most excellent musicians in the world after honing his craft busking in the streets of Ipswich. However, he also tried his hand at something a bit different: opening a restaurant. Ed Sheeran was not secretly working on any new album when he took an eight-month break from music in August 2019. In fact, the musician was renovating the Bertie Blossoms tavern on Portobello Road in Notting Hill.
The two-story bar is managed by Sheeran's business partner Stuart Camp. Bertie Blossoms is a reference to both Cherry Seaborn, Sheeran's wife (think cherry blossoms), and Liberty Shaw, Camp's partner (Bertie being a nickname for Liberty). They serve the most delicious and carefully chosen wines, champagnes, and ice-cold beers to honor their locally and sustainably sourced food highlighting the finest of the British Isles. They also offer vegan and vegetarian options to their guests. They are delighted to report that they are now serving Butley Creek Oysters from Orford in Suffolk, which are available right off the market.
Location:
323 Portobello Road, Notting Hill, London W10 5SY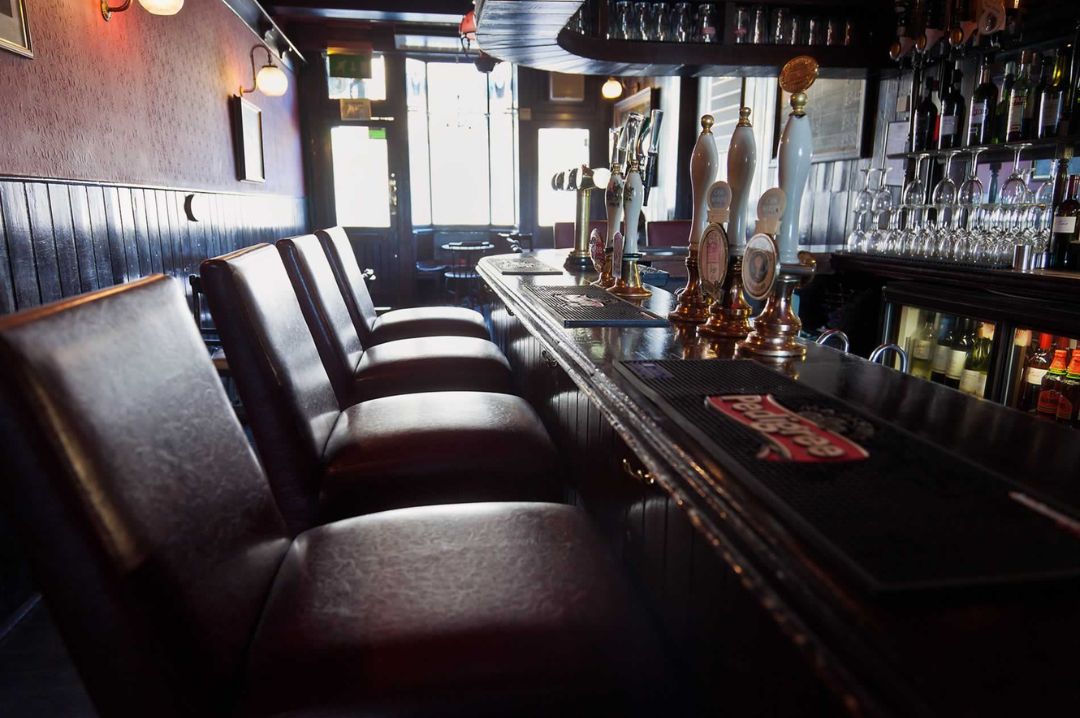 The first thing that likely springs to mind when you consider Sir Ian McKellen's accomplishments is certainly his role of Gandalf in The Hobbit and The Lord of the Rings movies, followed by his advocacy on behalf of LGBTQ+ people and long career performing as Shakespeare on the stage. You might not be aware that Sir Ian, who is 80 years old, also owns The Grapes, a bar on Narrow Street in Limehouse.
In 2012, Sean Mathias, the director, and Sir Ian bought the lease for The Grapes. It is a warm and inviting old Victorian long bar with wooden paneled dado and warm burgundy-colored walls embellished with oil paintings. The Dickens Snug is accessible from the main bar and has a modest, exquisitely furnished heated patio that looks out over the Thames. The Grapes menu has something that can please every taste bud, starting from Tapas to the all-time favorite Fish & Chips. You will also get a wide collection of drinks like beer and wine that you can pair with your food.
Location:
76 Narrow Street, Poplar, London E14 8BP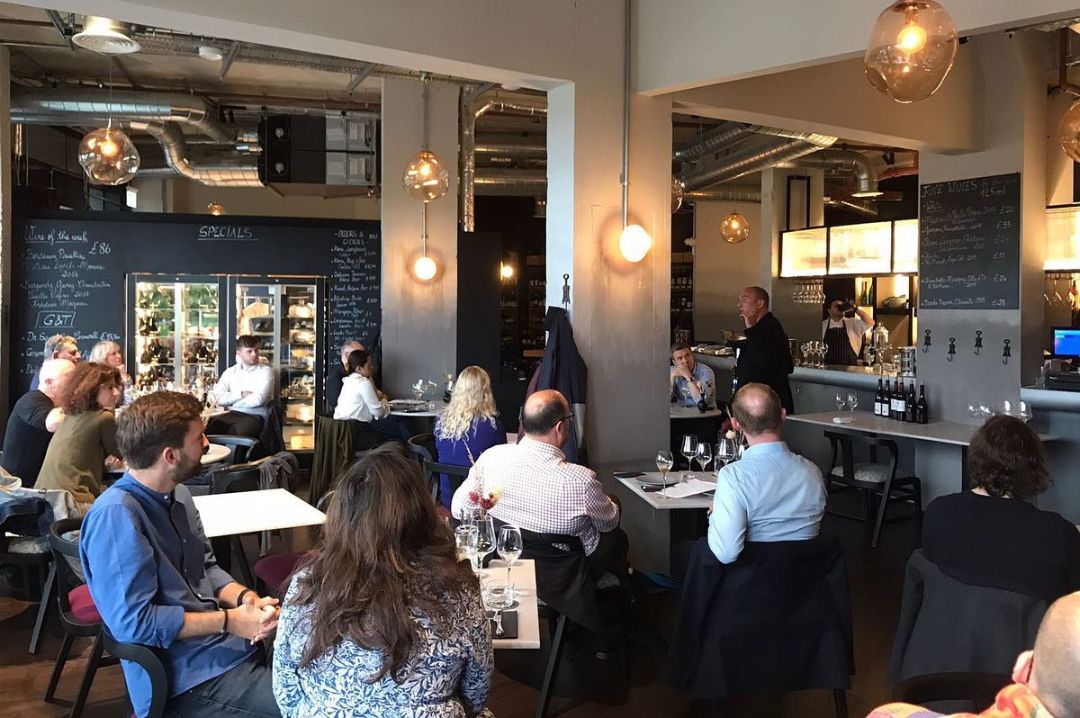 Many people were amazed when Idris Elba, an actor, producer, and DJ, opened The Parrot, a cocktail bar in London, back in 2018. The star of The Wire and Luther had turned his love of fine cocktails into a successful company. The Parrot's has closed down, but Elba's journey into the beverage business has continued. However, he has now changed course and is now navigating the world of fine wines with the guidance of David Farber, the founder of Connaught Wine Cellars.
Under the brand Porte Noire, the duo has released their own Provence rosé and Blanc de Blancs Grand Cru Champagne. They've opened a bar, also named Porte Noire, in a chic corner at the base of the stunning Gasholders, just off the Regent's Canal canal, to give their customers a dedicated section to drink the wine. Customers may explore the shining cabinets of high-end bottles here, which they can pair with a French brasserie-style menu that includes heartier meals like oeuf meurette and small platters of charcuterie. You're lucky if you enjoy what you try or would prefer to open a bottle in the privacy of your own home because Porte Noire also sells bottles.
Location:
Unit A Gasholder 10, 1 Lewis Cubitt Square, N1C 4BY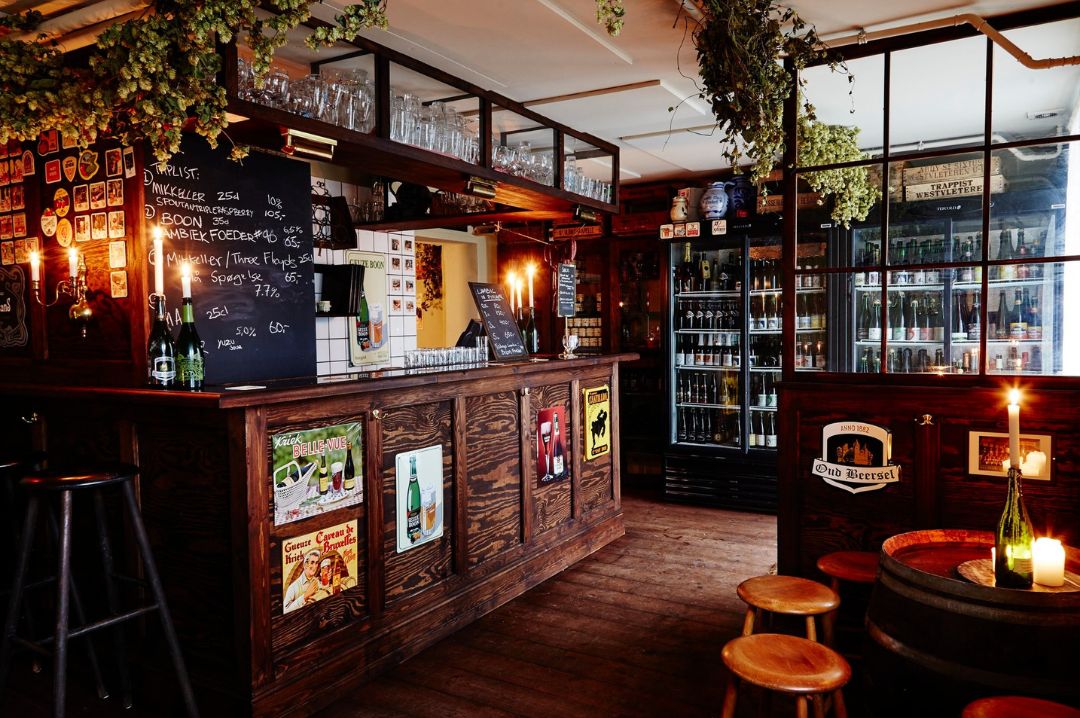 Rick Astley, an 80s music icon turned mem icon, teamed up with the trendy Danish microbrewery Mikkeller to launch a London branch of the same-named chain with headquarters in Copenhagen. Mikkeller was established in 2006 by Mikkel Borg Bjergs and Kristian Klarup Keller and has since become a well-liked hangout for hipsters who enjoy hops.
Fans of the concept may enjoy craft beer in a contemporary, Scandinavian-inspired setting without leaving London, thanks to Astley. The Shoreditch location of Astley's Mikkeller is virtually an identical duplicate of its Danish counterparts, featuring wooden furnishings, exposed light fixtures, and a chalkboard with the specials for the day written on it. Rick Astley is into his craft beer and at both the openings, he came and performed sets. People always loved how enthusiastic he is with the whole beer-making process. He even said at the new bar "It's so cool that there will be brewing on-site,".
Location:
2-4 Hackney Road, London E2 7NS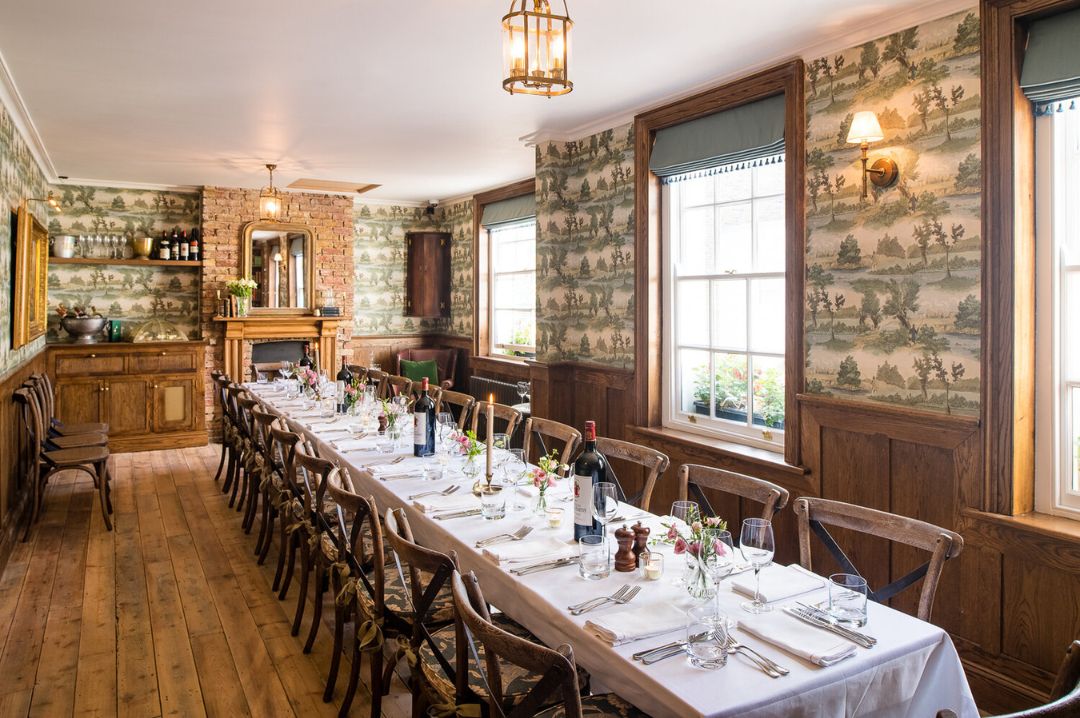 James Blunt and his wife Sofia purchased this Victorian bar, which they describe as "a little country pub tucked away in a small corner of Chelsea." Being locals themselves, it was important for them to do an amazing job of renovating the place.
They are a cozy pub in the winter with three fireplaces, a dartboard, and dog biscuits for your well-behaved companions (dogs)! And for those long summer lunches, they are fortunate to be able to roll back their roof in the conservatory. They not only have an a la carte menu but also offer a bar snack menu that is available every day of the week and features hearty pub favorites. On Sundays, roasts are available all day, and they promise you'll always have plenty of potatoes, gravy, and Yorkies!
Location:
1 Billing Rd Chelsea, London SW10 9UJ
Written by Aparna Dutta, Beverage Trade Network
Header Image Source: Porte Noire