London's latest pubs and bars that opened during Covid-19
On this page find out about the clubs and bars opened during a pandemic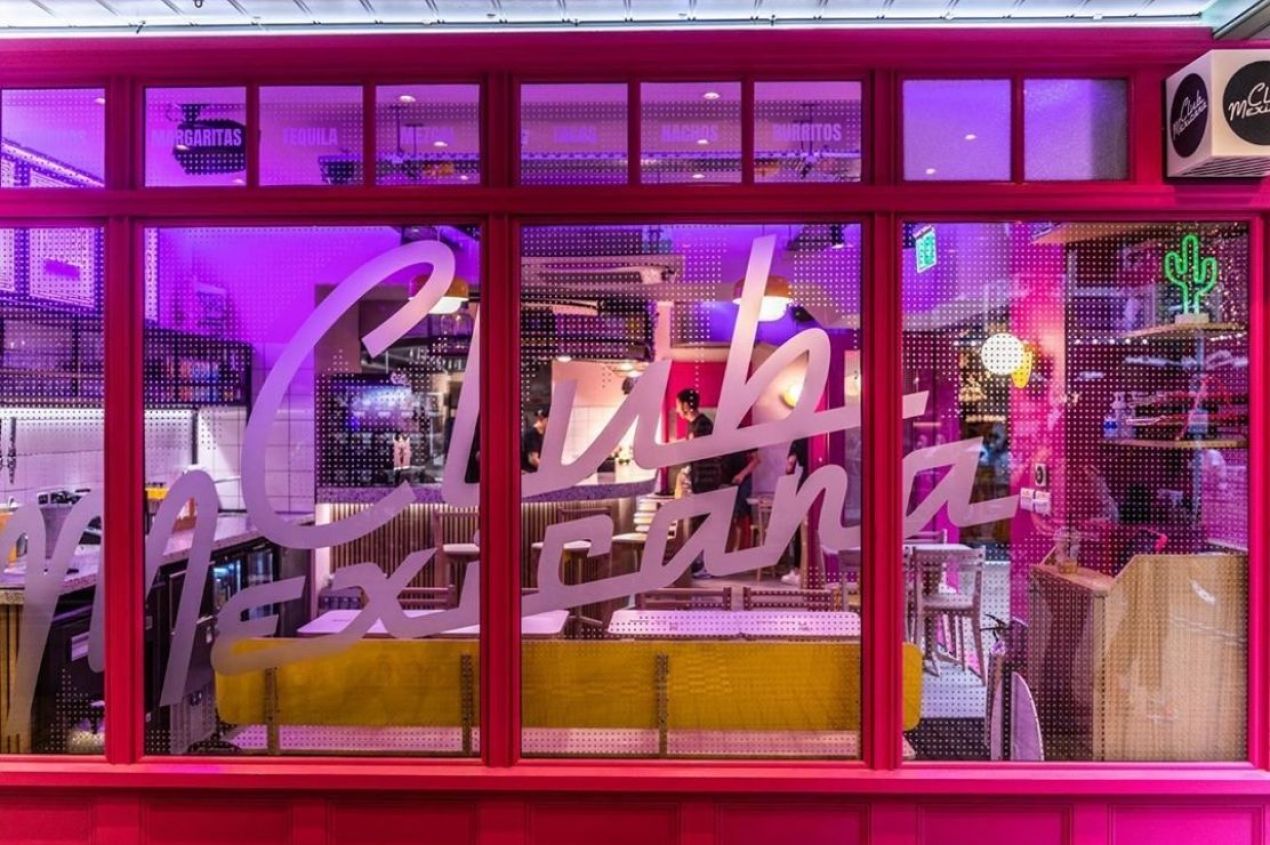 Bart Miedeksza (formerly High Water in Dalston) has opened a new pub, Crossroads, in Camden, alongside the wife Monika (of the Typing Room and Vagabond Wines).
Previously on the site of Ladies & Gentlemen Camden (whose sister site is in Kentish Town), the bar will be operated by Bart, who was given the opportunity to operate the activity during the lockout, collaborating with William Borrell, the founder of the Kentish Townsite. Crossroads will run independently but will be part of Borrell's portfolio.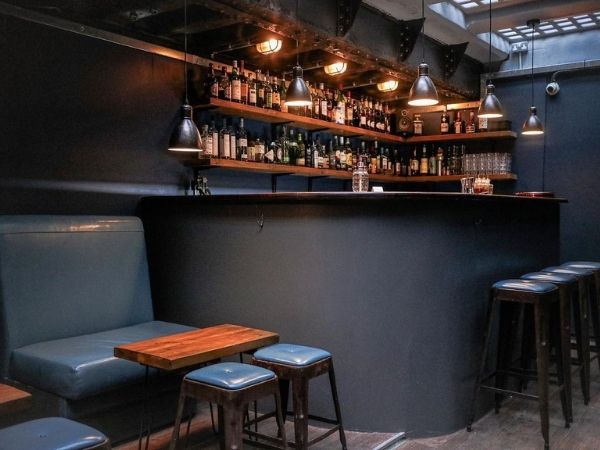 In order to be a 'boutique neighborhood hangout,' the bar offers cocktails made with locally grown ingredients such as black pepper shrubs, cherry-infused whisky, and bay leaf.
Wine will also be on the menu, chosen by Monika, which will concentrate on small and independent producers and 'with a concentrate on terroir.'
Mexican beers, Black Lines Margaritas, and Palomas on tap, tequila, mezcal, and natural wines will all be on the menu at the new Club Mexicana opening in Soho.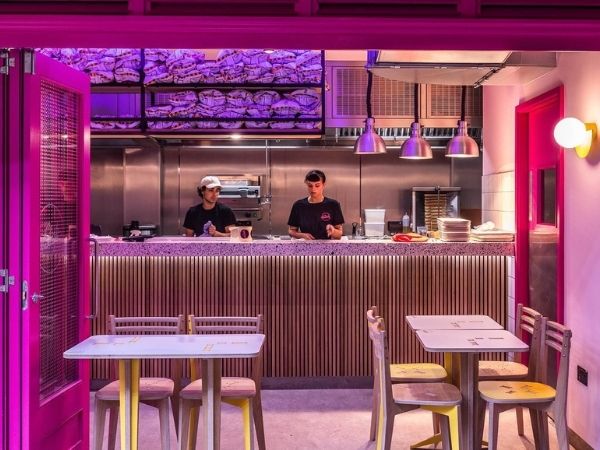 The former food market stalwart now has a permanent home in Kingly Court, which was initially supposed to be opened in the spring. Inspired by the roadside stalls of Los Angeles and Mexico City, the kitchen will churn out all-vegan food, such as barbecue and taco dishes, alongside the likes of loaded nachos and burritos.
Within, think of tropical neon signs and color-pop artwork as founder Meriel Armitage collaborated with artists and craftsmen to supply furniture and a crushed-glass bar top. There will also be outdoor tables to keep up with the weather.
The reconfigured offering by Chef and Founder Douglas McMaster will be opened on 20 August at The White Building at CRATE in Hackney Wick.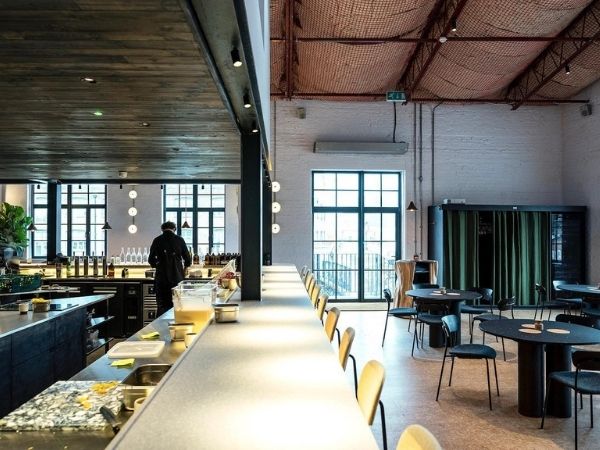 The wine bar will open in the evening on Thursday 20 August and will be open on Saturday and Sunday for lunch. Walk-in spaces will be open, but the best tables will be those booked via the Silo website.
Wines will represent Silo's approach to providing minimal involvement wines from small producers, from Tillingham Wines' Ben Walgate to Gut Oggau from Burgenland, Austria, while a new cocktail list from the award-winning bartender and long-time collaborator Ryan Chetiyawardana will draw on spirits from Copenhagen's Empirical Spirits grain-to-bottle distillery. CRATE is going to supply the beers.
Superico Bar & Lounge, Edinburgh
Part of the adjacent Superico Restaurant, this new bar and lounge will take over the area originally occupied by bar 99 Hanover Square. Superico Bar & Lounge's latest list of drinks has been curated by GM Michael Lynch and his team Johanna Cole and Claudio Poggi.
Highlights include: Padron Martini, served straight from the freezer with a velvety texture; Green Apple Collins with homemade green apple cordial and kummel caraway liqueur from Mothership Scotland; and Five Star Milk Punch, made by filtering coconut yogurt with Star Bombay gin, Martini Rubino, Amaro Montenegro, raspberry, milk, and lime.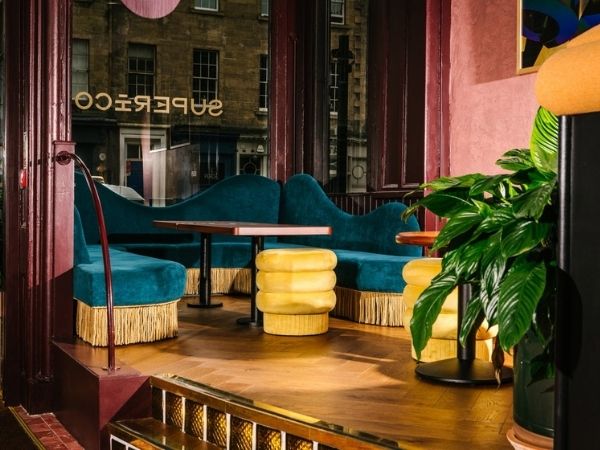 The food menu is also in the works, and the style is based on South American geography, using a palette of earthy and contemporary roses and ochres. Look up the two-meter-wide Japanese paper supermoon ...
The Five Points Mare Street Taproom, London The current Five Points location is an open-air venue situated in the yard and arches of the Hackney Brasserie warehouse. It was built to welcome up to 154 guests while maintaining compliance with social distancing measures.
New York Neapolitan-style pizzas from Ace Pizza and the brewery's beer range are served to guests in keg and cask.
This Friday (24 July) the Five Points Mare Street Taproom will open its doors. It will be available on Fridays (4 pm-9 pm) and Saturdays (1 pm-9 pm) in the summer.
The Baccarat Bar at Harrods, London
Diageo Reserve's World Class GB Bartender of the Year 2019, Cameron Attfield, is at the helm of Harrods' first stand-alone bar, opened in collaboration with Baccarat Crystal Manufacturer, and sat on the ground floor of the department store with its own entrance.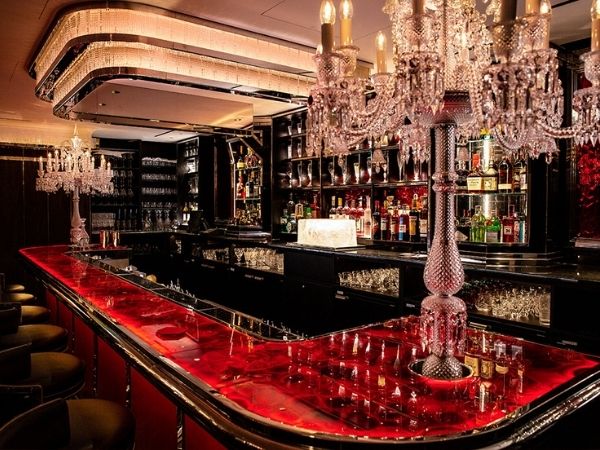 The cocktail menu, Refraction, and Emotion has been influenced by colors that represent light and crystal, and each cocktail will be matched with a Baccarat bottle. Lists will rotate every six months and also include bartender creations for guests on the menu section.
The 23-seater bar itself has been fitted with 'a state-of-the-art research and development laboratory with the latest mixology and gastronomic equipment to promote creativity and innovation.'
Royal Horticultural Halls, London, The Lindley Hall, 80 Vincent Square, London SW1P 2PB, United Kingdom, United Kingdom
Register Now
Royal Horticultural Halls, London, The Lindley Hall, 80 Vincent Square, London SW1P 2PB, United Kingdom
Register Now