Love History and Booze? Discover the Oldest Pubs in London to get a Taste of Both
London is full of charming old boozers - historic taverns that are ideal for a pint or three. Read more to know about the oldest pubs in London!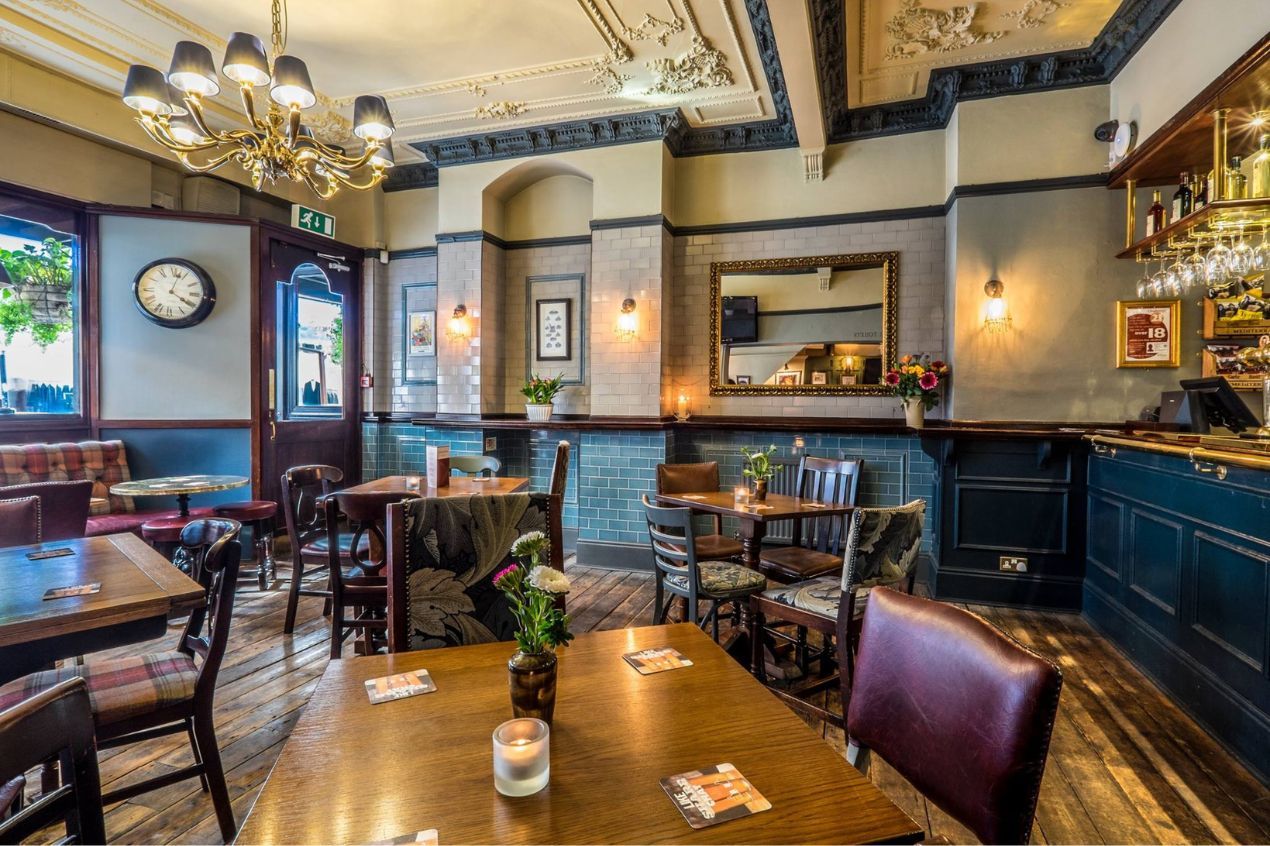 The British have successfully mastered the culture of the pub. Whatever the season, weather, or scenario, it's always a good time to settle back with a pint and a packet of pork scratchings. So why not add some history by drinking at some of London's oldest pubs?
This useful guide will help you find the oldest pubs in London.
Which is the Oldest Pub in London?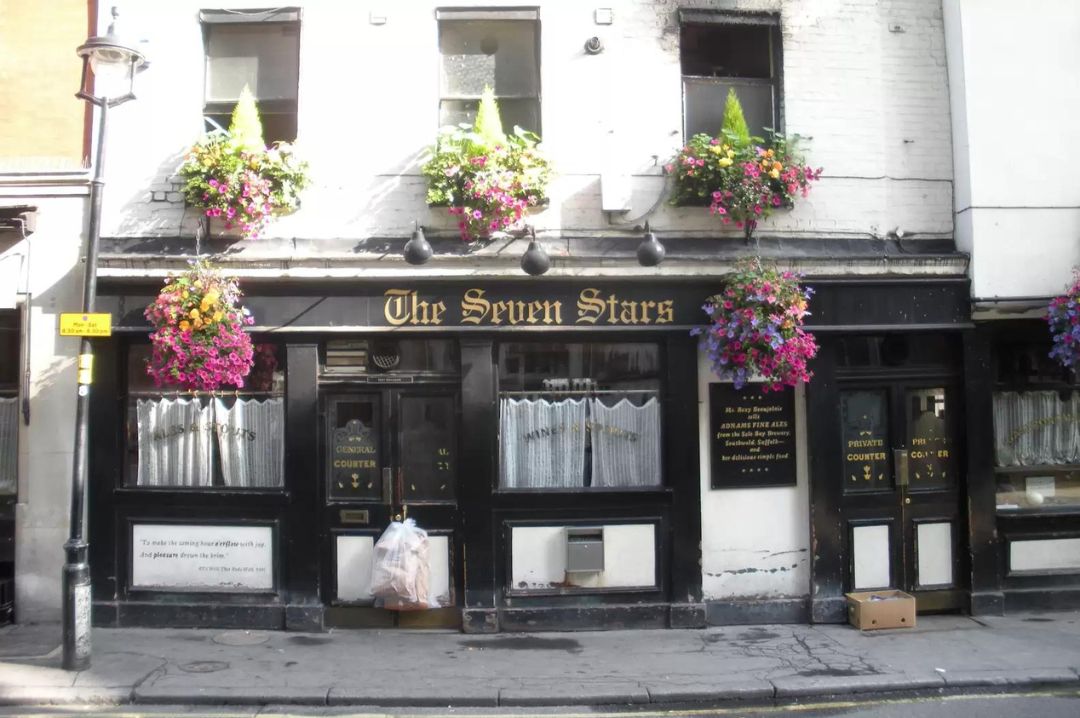 Image Source- The Seven Stars
The Seven Stars in Holborn is London's oldest pub.
The Seven Stars is a lovely old bar that was one of the few structures to survive the Great Fire of London in 1666. While the fire burned the city and destroyed the majority of the structures in the London region, a few people managed to escape.
One of these was the Seven Stars, which was built in 1602 behind the Royal Courts of Justice. This makes it London's oldest pub - and undoubtedly one of the most fascinating. It's especially popular with the city's silks, who can frequently be found celebrating or empathizing following a trial at the Palace of Justice.
Here you can even enjoy the Pilsner Urquell, the great historically original Pilsen beer from Plzen, Czech Republic, as it is now served from casks at the pub.
Address:
53 Carey Street
London WC2A 2JB
Ye Olde Mitre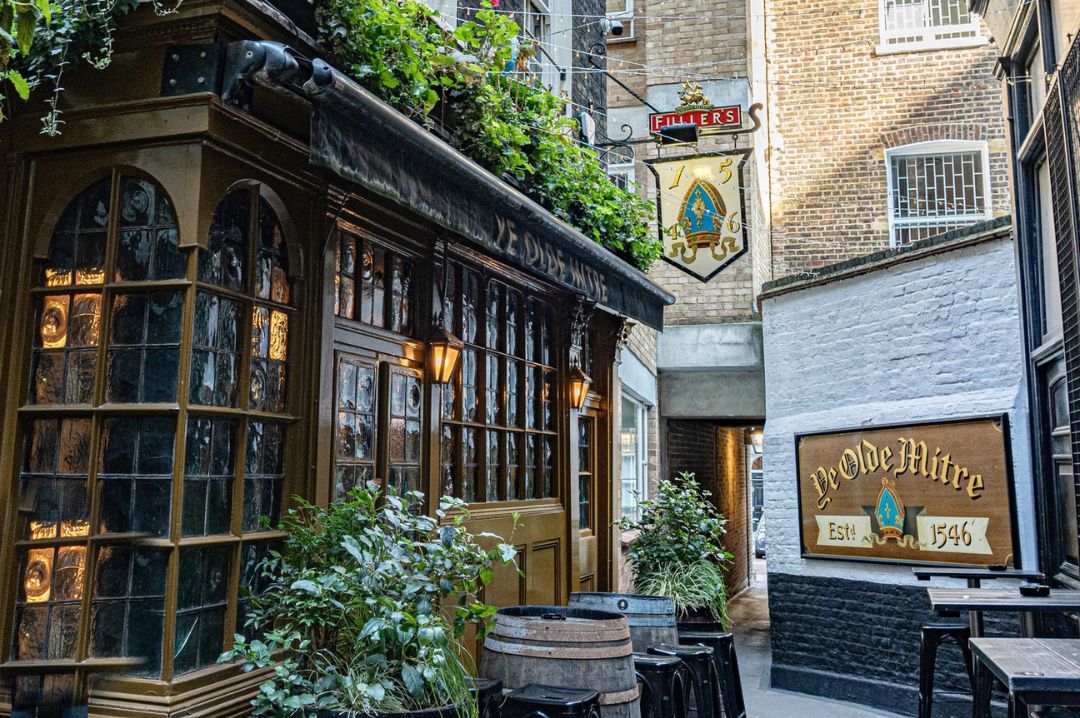 Image Source- Ye Olde Mitre
Ye Old Mitre is another of London's most attractive and historic old pubs. Located in the part of London steeped in history, it's close to where William Wallace was hung, drawn, and quartered at Smithfield, along with martyrs and traitors who were also killed nearby. It's popular as one of London's most difficult pubs to locate due to its rather hidden location - but finding it will be worth it!
There is some debate about when it was founded - the bar claims it was built in 1546, although English Heritage records indicate it was built in 1773. In any case, it's a truly historic London bar!
It's apt that one of the beers on tap is "London Pride," as you're sure to be feeling it after a few hours in this beautiful bar with wood paneling. They also serve honest and simple food, including pub snacks such as pasties and toasted sandwiches. Their multi-award-winning beers are among the best in London. You can enjoy their seven real ales on tap, including at least three guest ales from all over the country and a real scrumpy cider. You must also definitely try their Beer in the Wood- Canberra. The beer is conditioned in traditional wooden barrels giving it a rich chestnut color to help make your Autumn and Winter evenings a little less gloomy.
Address:
1 ELY Court, ELY Place
London, EC1N 6SJ
The George, Borough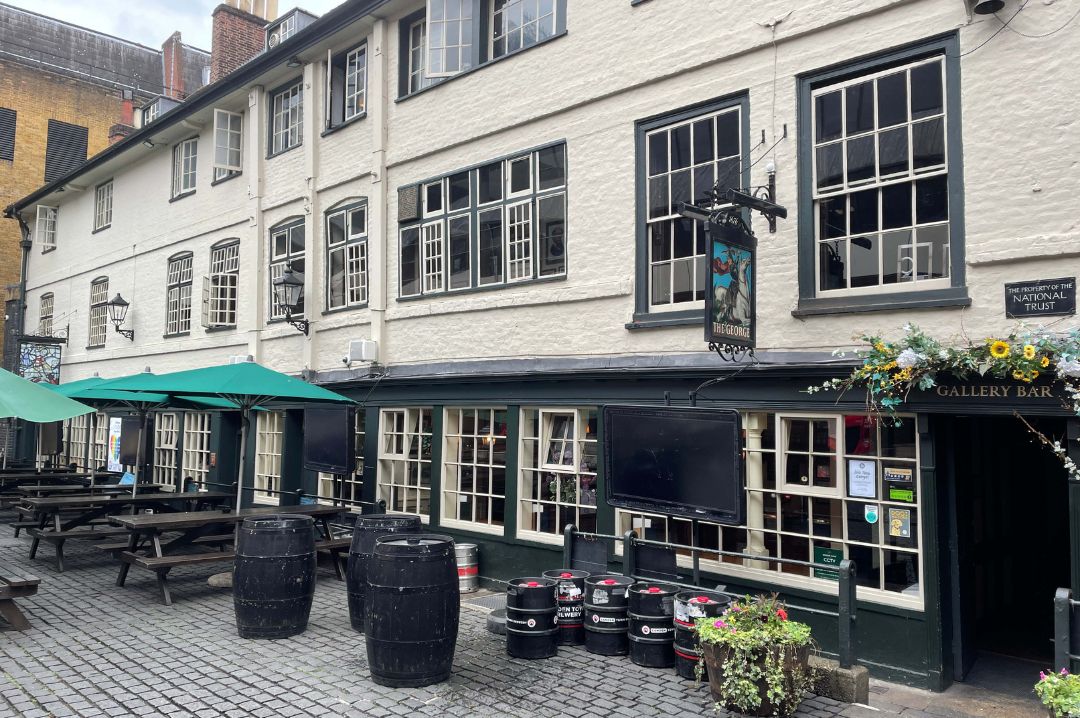 Image Source- The George
Dickens is immensely connected with London, so visiting one of his old haunts is a must when you are visiting the city. The George was not only one of the inns visited by Dickens at the time but it is also mentioned in his book Little Dorrit.
Today, you can find this charming bar - one of the finest historic pubs in London - on Borough High Street, offering up pub favorites such as scotch eggs, chicken wings, and devilled whitebait.
You will also get a large selection of local ales, craft beers, and gin. You can also sip your beer in their 17th-century large beer garden in Southwark. The George has been crafting fine ales from their two historic breweries for over 200 years, so make sure you taste some of their ales when you are visiting the place.
Address:
75-77 Borough High Street, Southwark
Greater London, SE1 1NH
Ye Olde Cheshire Cheese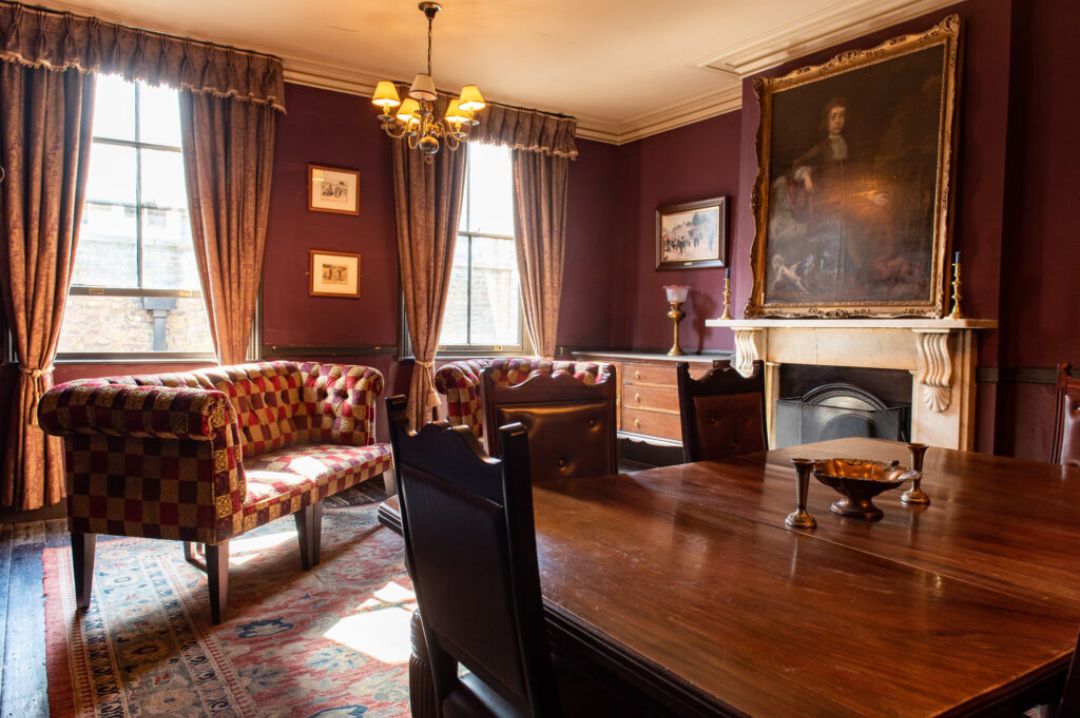 Image Source- Ye Olde Cheshire Cheese
While 145 Fleet Street has been a tavern for over 500 years, the building itself was constructed shortly after the Great Fire of London. It became one of London's most famous bars, serving talents like Charles Dickens, Alfred Tennyson, Sir Arthur Conan Doyle, and Mark Twain.
While most people visit the pub due to its literary connection, you will also get a nice selection of local ales and pub classics on the menu. Sit with a glass of their pub classic or local ales and immerse into the story of the pub's history and the literary figures who used to visit there.
The beers you will get here are brewed by Samuel Smith at the Old Brewery in Tadcaster, Yorkshire, which was founded in 1758. Cask Old Brewery Bitter is served in the pub cellar from oak casks. The beers are made entirely from natural ingredients. Even though the pub is not popular for wines, their four-house wines and selection of spirits are difficult to match.
Address:
145 Fleet Street
London, EC4A 2BP
Lamb & Flag Covent Garden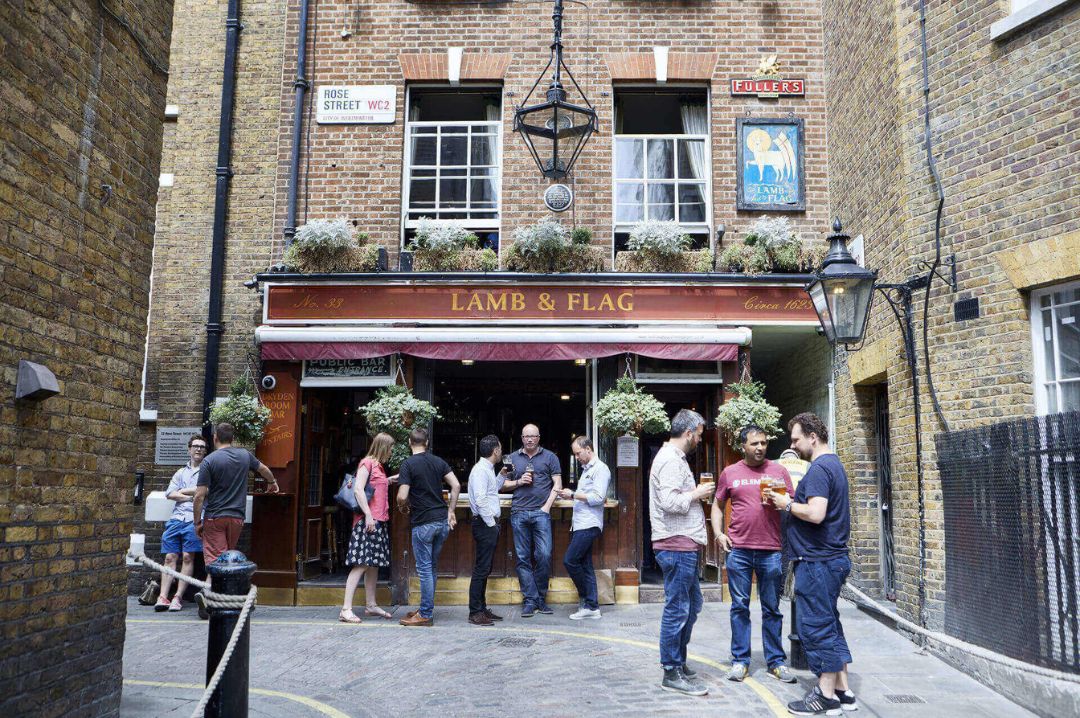 Image Source- Lamb & Flag Covent Garden
The Lamb & Flag in Covent Garden is another traditional tavern in London with a literary link. The Grade II listed structure comes from the 17th century, though it is assumed that a bar existed on the site as early as 1623.
It has had a tumultuous history over the years. For several years, it was the site of bare-knuckle fights, earning it the title "the bucket of blood." This reputation was not helped when the pub was the scene of an attack on the poet John Dryden in 1679 by people hired by John Wilmot, 2nd Earl of Rochester, with whom he had a long-standing conflict.
At Lamb & Flag, you'll always be able to try something new and intriguing, whether it's a craft lager, seasonal brew, cider, spirit, artisan soft drink, or one of their unique wines. They are the best venue for a pre or post-show pint with such a diverse selection!
Address:
33 Rose Street, Covent Garden
London, WC2E 9EB
The Guinea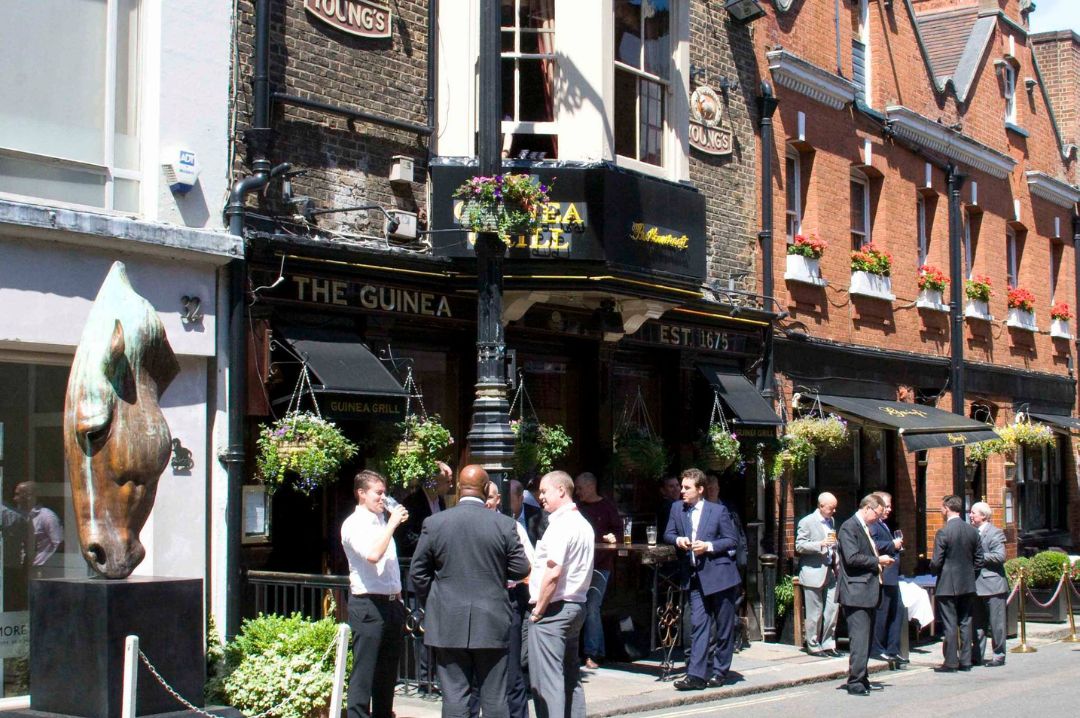 Image Source- The Guinea
Surprisingly, this Mayfair hotspot was once in the middle of farmland, before the expansion of London overtook it. Even though the existing structure is more modern, it is thought that The Guinea was a bar frequented by farmhands and laborers in the 15th century.
It was reconstructed after the Great Fire of London. Mayfair was a prominent and growing neighborhood by the time. Nowadays, the quaint bar is best recognized for its outstanding steaks, maybe as a tribute to its farming roots. You can find a wide selection of Young's Ales at the bar and their dramatic private dining room is perfect to accommodate almost 28 people. Go with your group of friends and sip some of the finest ales in this historic pub.
Address:
30 Bruton Place, Mayfair,
London, W1J 6NL
The Grenadier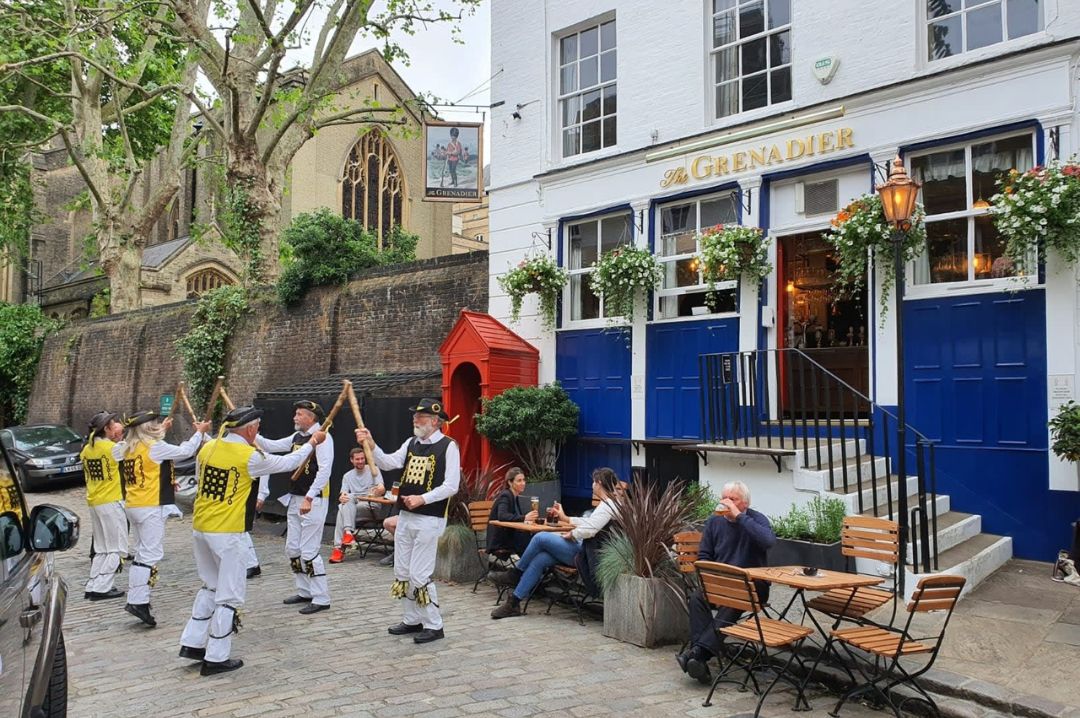 Image Source- The Grenadier
The Grenadier, located in Belgravia, was created in 1720 to keep the neighboring army regiment watered. The tavern is likely best renowned for its alleged haunting, along with its stark white exterior. According to legend, Grenadier is named after young Cedric, a soldier who was found cheating at cards and condemned to die by being beaten. No one knows when this heinous act took place, although it is said to have occurred in September when ghostly occurrences are common.
This haunting does not appear to have deterred the pub's wealthy and well-known guests, since both Prince William and Madonna are reported to have visited. It's no surprise that the menu is a tad bit expensive and includes items like roast guinea fowl. They are passionate about their wines and have a great wine selection that mostly concentrates on Old World classics but that does not mean they do not have the best of the New World wines. Their Head Chef creates fresh seasonal dishes and pub classics from scratch for the menu, which pairs nicely with the curated wine list.
Address:
18 Wilton Row
Belgravia SW1X 7NR
Written by Aparna Dutta, Beverage Trade Network
Header Image Source : The Guinea Grill
Royal Horticultural Halls, London, The Lindley Hall, 80 Vincent Square, London SW1P 2PB, United Kingdom, United Kingdom
Register Now
Royal Horticultural Halls, London, The Lindley Hall, 80 Vincent Square, London SW1P 2PB, United Kingdom
Register Now