The best spots to grab a drink in Peckham
From Prince of Peckham to Gowlett Arms, explore the best pubs and bars in Peckham to grab a drink.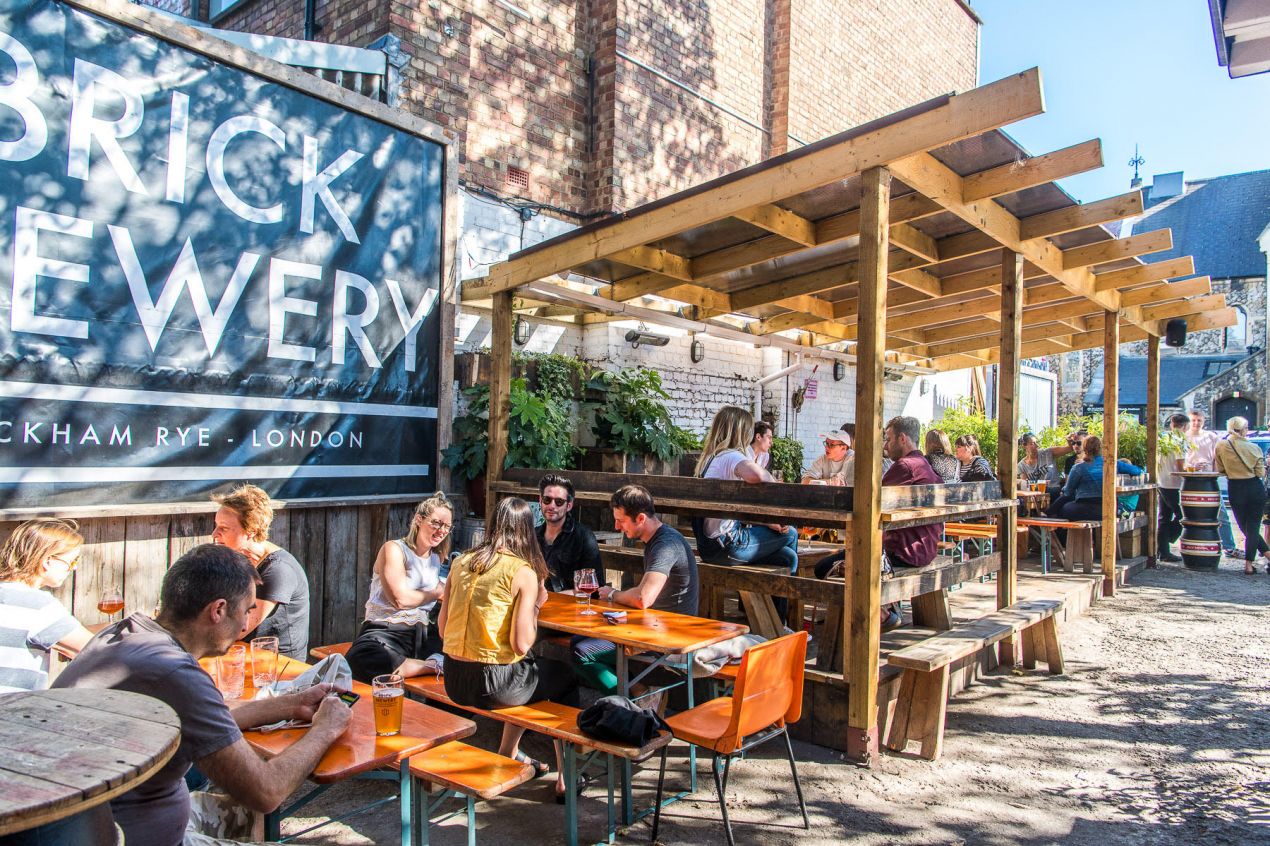 Peckham boasts a quite serious drinking scene. From the 1900s, when Peckham was known for its beer, and only its beer - to the current times, where the neighborhood has diversified into one of the most prominent drinking areas in the South. Of course, beer is still Peckham's specialty - with craft breweries all around the place. However, the neighborhood is also famous for bars and pubs mixing and creating innovative cocktails, as well as some great natural wines.
Peckham has a long and distinguished drinking history. In her 1960 novel The Ballad of Peckham Rye, Muriel Spark has the protagonist, Humphrey Place, visit several pubs alongside Peckham Rye in the opening pages. The Rye Hotel, the Harbinger, The White Horse, The Morning Star, The Heaton Arms. Not all of them existed: The Rye Hotel and The White Horse, though, still do, and with the same names.
It's still possible to drink beer, some of it very good beer, in Peckham. What was then a white working-class suburb has become hugely more diverse, both in population and variety of drinking options. Cocktails, natural wine, cider, spirits of all kinds, and locally-brewed beer are easily found here now. It's an extremely lively part of town, full of bars and restaurants and much more besides. Make sure you stop by at least one of these pubs or bars when you are in Peckham.
'Welcome to Peckham', it says on the side of the Prince of Peckham. It used to be called the Clayton Arms before 2017, and the place went through some pretty unwelcoming periods, but no more. Owner Clement Ogbonnaya, who went to school in the area, has created a pub that should please all of Peckham's peoples. There's good beer, spirits, wine, food provided by White Men Can't Jerk, great music, sports on tv, and something different going on every night. More than anything, though, this is a place with great energy - the perfect welcome to Peckham.
Timings: Sunday - Saturday 12 pm to 11 pm
Open for dining in, takeaway, and delivery
Location: 1 Clayton Rd, Peckham, London SE15 5JA, United Kingdom
Instagram: https://www.instagram.com/princepeckham/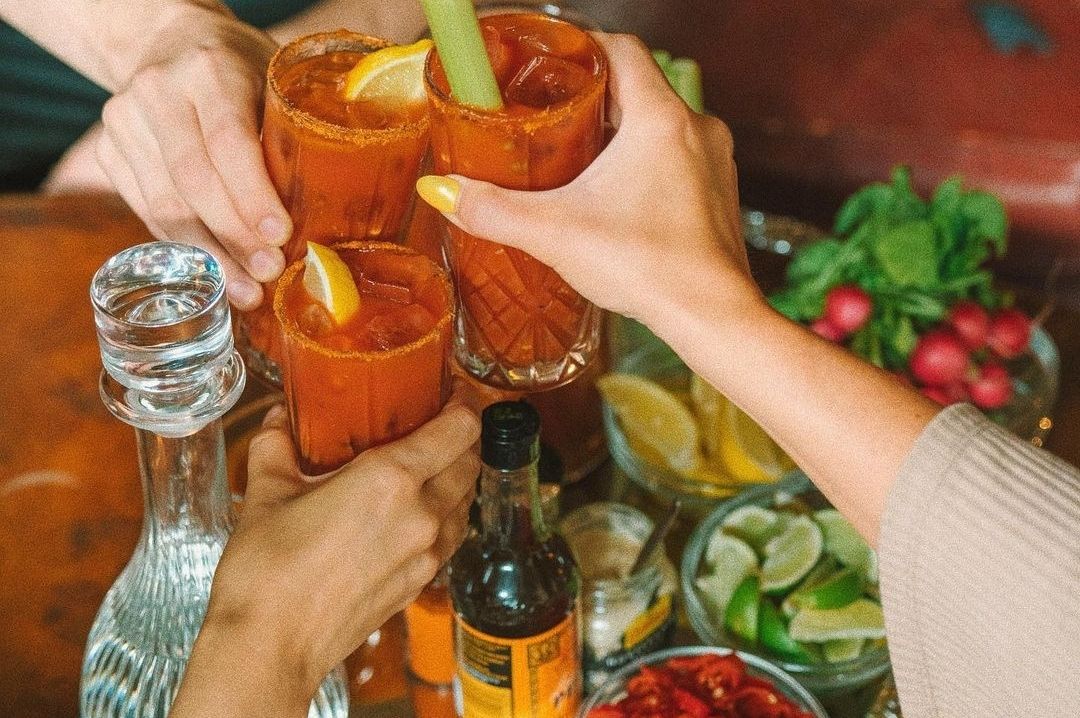 Rye Lane has always been lively, but until relatively recently that was down to the volume of shops (don't miss Khan's Bargains, the best place to buy spices in South-East London). Now a handful of buildings to the east of the Lane - a former multi-story car park, and a former cricket bat factory - have been remodeled as pleasure palaces for the long-limbed youth of Peckham and beyond. For drinkers, there is any number of options, but Forza Wine (whose parent, Italian restaurant Forza Wine, is a hop, skip, and a jump away). The restaurant and bar offer a wide selection of wines, including natural wines, paired with the chef's lip-smacking Italian delicacies.
Timings: Open on Sundays - Thursdays from 12 pm - 12 am
Fridays and Saturdays from 12 pm - 1 am
Available for dining in and curbside pickup
Location: The Rooftop, 133A Rye Ln, Peckham, London SE15 4BQ, United Kingdom
Instagram: https://www.instagram.com/forzawinebar/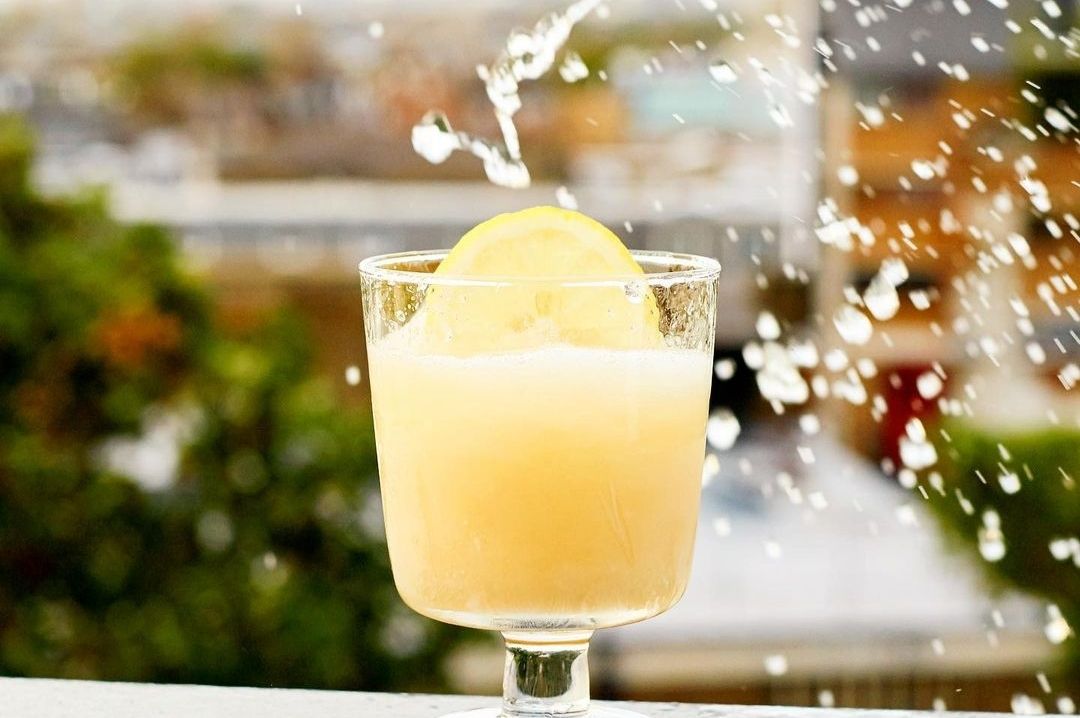 Natural wine is all over East London at the moment, but it's a bit scarcer south of the river. Not at Levan, a modern, French-leaning restaurant in Peckham Rye's station building. The wine list is monopolized by low intervention, organic and biodynamic winemakers, particularly those from the ultra-fashionable Jura. If you want something really different, order some Vin Jaune.
Timings: Tuesdays to Sundays From 12 pm to 3 pm & 5:30 pm to 11 pm
Closed on Mondays
Available for dining in, takeaway, and delivery
Location: 12-16 Blenheim Grove, Peckham, London SE15 4QL, United Kingdom
Instagram: https://instagram.com/levanlondon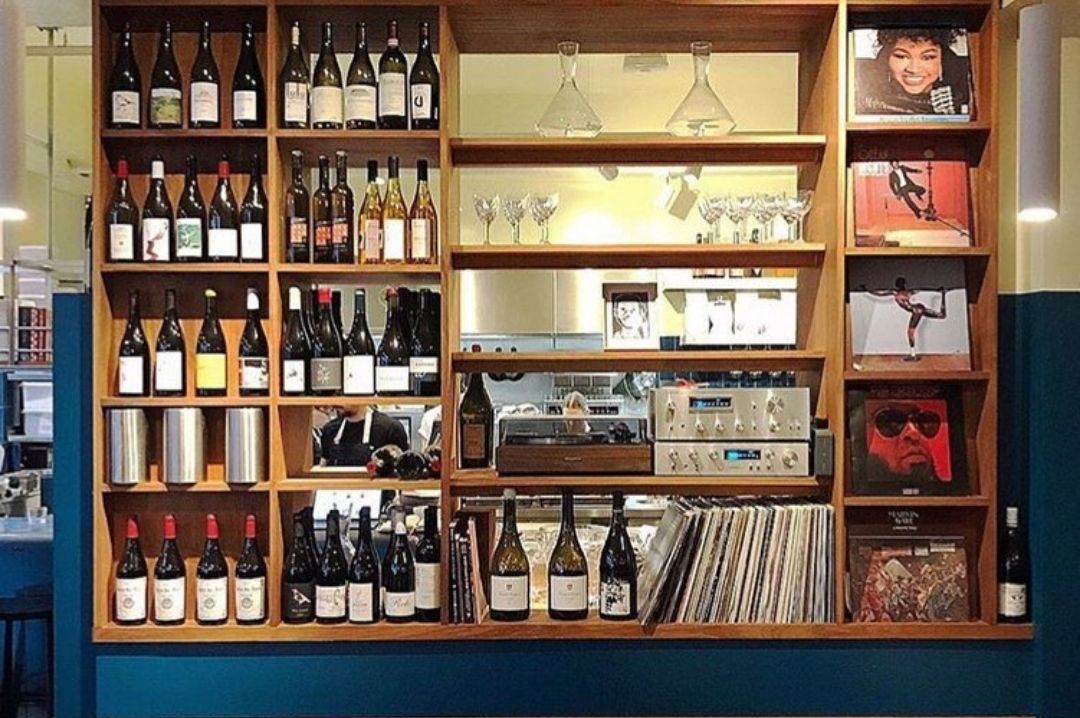 Given the popularity of craft beer in London and the youthful nature of Peckham's population, it would be a miracle if Peckham didn't have a brewery. Well it does, Brick, founded in 2013 - and as things go it's a good one. The beer is actually brewed in Deptford now but the original space, under an archway right by Levan, is still there, pumping out good beer and pork-based grub courtesy of permanent food vendors Slow Richie's. Brick owner Ian Stewart is a good sort, too, for what it's worth, and known for his quirky and friendly nature
Timings: Sunday 12–8 pm
Monday Closed
Tuesday 5–10 pm
Wednesday & Thursday 5–10 pm
Friday 3–10 pm
Saturday & Sunday 12–8 pm
Available for dining in, takeaway, and delivery
Location: 12-16 Blenheim Grove, Peckham, London SE15 4QL, United Kingdom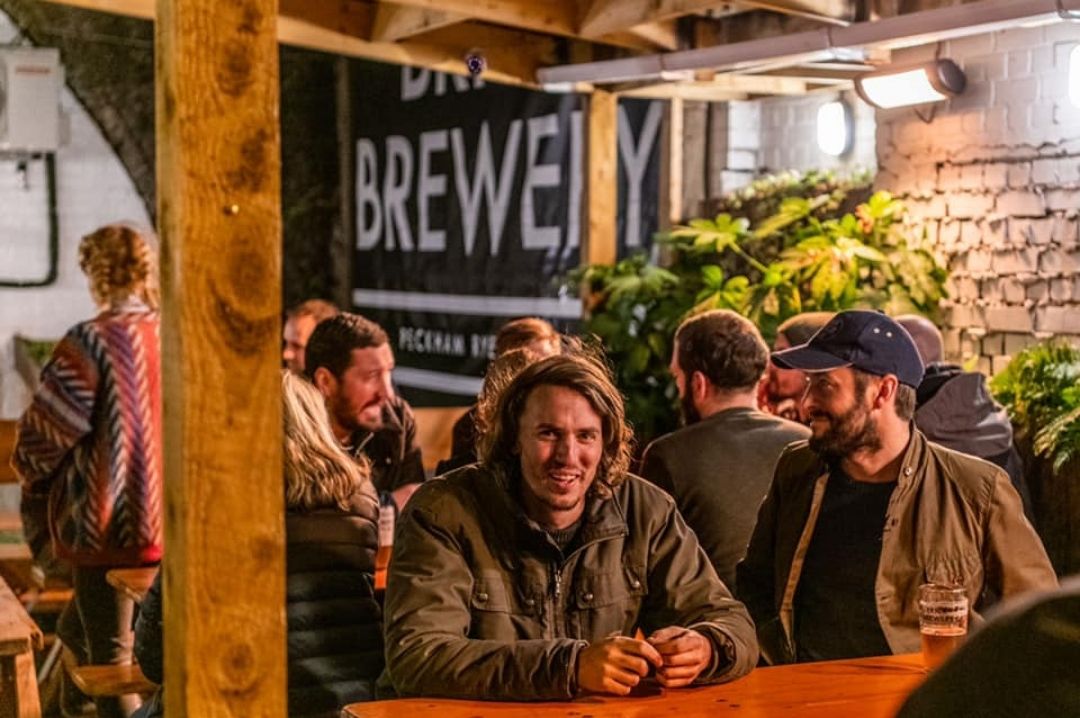 The closer you get to the Rye, Peckham's open space, the more pubs there seem to be. And while The White Horse and Rye Hotel are well worth a visit, especially if you're aiming for an al fresco Ale, the cognoscenti drop in at The Gowlett first. There's something about this extremely lived-in place that is incredibly appealing - perhaps it's the (excellent) pizza, or the decent traditional ales, or the clientele. It's definitely great.
Timings: Monday to Wednesday 4 pm to 10 pm
Thursday to Sunday 12 pm to 10 pm
Available for dining in and takeaway
Location: 62 Gowlett Rd, London SE15 4HY, United Kingdom
Instagram: https://www.instagram.com/thegowlettarms/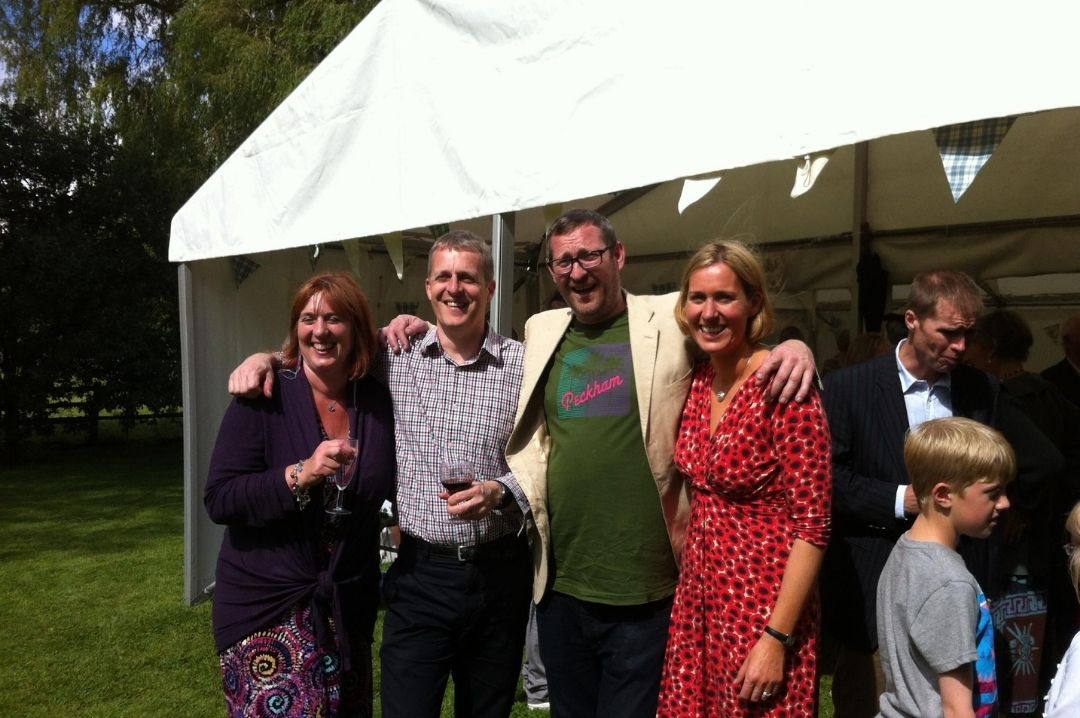 A shop? Yes, a shop, but not like Marks and Spencer. Hop, Burns, and Black sell beer, hot sauce, and vinyl (hence the name), with a couple of tables out the front for drinking beer and natural wine. It's a great spot for soaking up the sunshine in the summer or having a few beers before a Dulwich Hamlet game during the colder months. It's also the end of Peckham - the postcode here is actually SE22, which is East Dulwich. Alas, it doesn't say 'Farewell from Peckham' on the wall.
Timings: Monday to Friday 8:30 am to 7 pm
Saturday 9 am to 7 pm
Sunday 9 am to 6 pm
Available for in-store pick up, in-store shopping, and delivery
Location: 38 E Dulwich Rd, London SE22 9AX, United Kingdom
Instagram: https://www.instagram.com/hopburnsblack/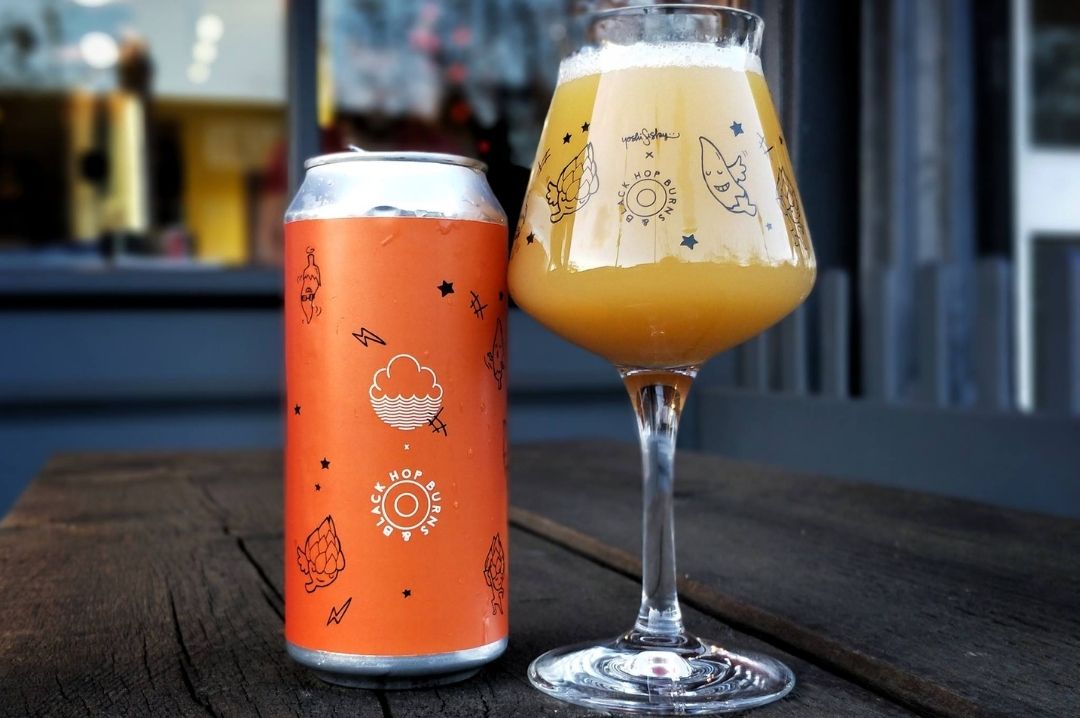 Royal Horticultural Halls, London, The Lindley Hall, 80 Vincent Square, London SW1P 2PB, United Kingdom, United Kingdom
Register Now
Royal Horticultural Halls, London, The Lindley Hall, 80 Vincent Square, London SW1P 2PB, United Kingdom
Register Now