Where to find the best sake in London
Dabbling into the world of Japanese cuisine and sake? We've got you covered.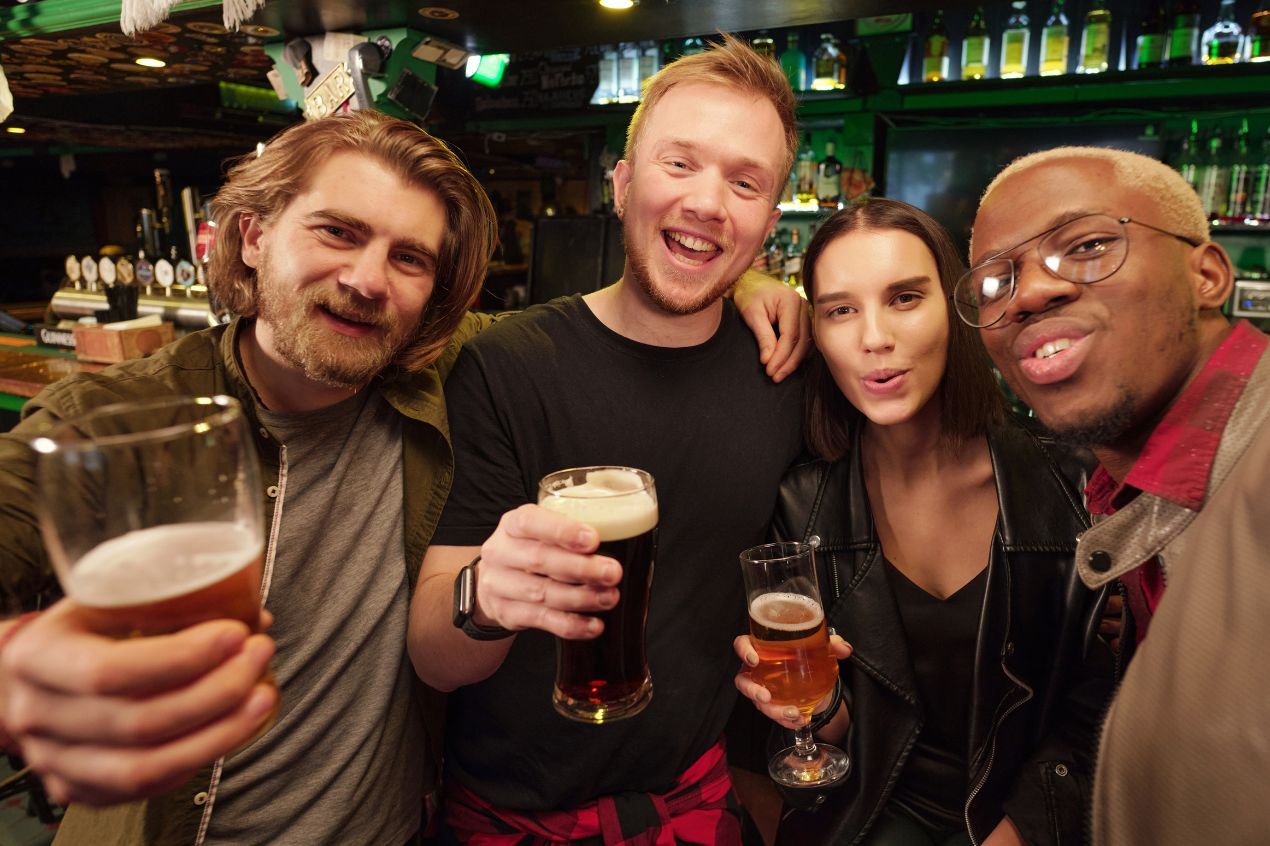 There's never a wrong time for a glass of sake. Whether you like it warm, cold or paired with delicious Japanese cuisine, London doesn't fall short in options for where to drink. From taprooms and breweries to posh Japanese restaurants, we've rounded up some of our favorite sake sipping spots in the city.
Sake no Hana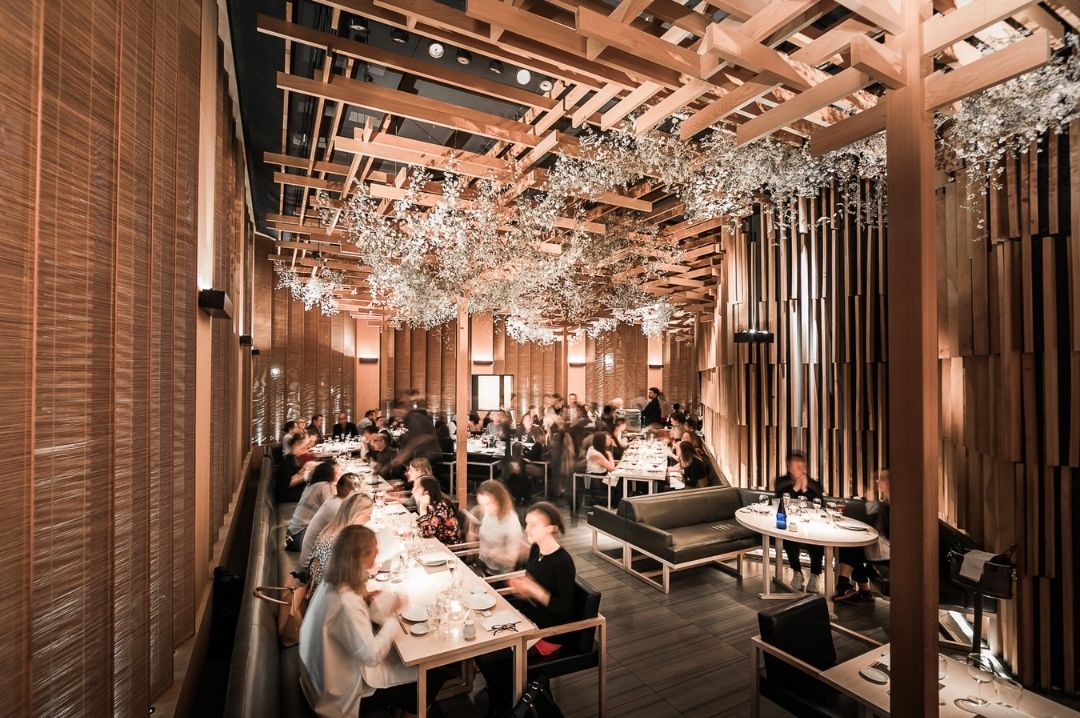 Sake no Hana, source: Facebook
Housed on the first floor of a modernist Grade II building in the heart of St James, Sake no Hana offers modern Japanese dining. The interiors of Sake no Hana are inspired by nature and were designed by esteemed architect Kengo Kuma. The bar features a beautiful, futuristic chandelier with linear bamboo, and cypress wood gives the feel of a forest. The à la carte menu provides a selection of charcoal grill, toban and kamameshi dishes, while sushi and sashimi are prepared to order at the 13 seat sushi bar. The bar also holds a carefully selected list of sake like the Honjozo, Junmai, Ginjo, Junmai Ginjo, Daiginjo, and Junmai Daiginjo. And if you're looking for something stronger, then Sake no Hana also offers many Japanese whiskeys along with other wines, spirits, and liqueurs.
Where - 23 St James's Street, SW1A 1HA
Hours:
Mon-Wed (12 pm - 3 pm and 5 pm - 9 pm)
Thu-Fri (12 pm - 3 pm and 5 pm - 10 pm)
Saturday (12 pm - 3 pm and 5 pm - 10:30 pm)
Sunday (12 pm - 3 pm)
Kanpai London Sake Brewery & Taproom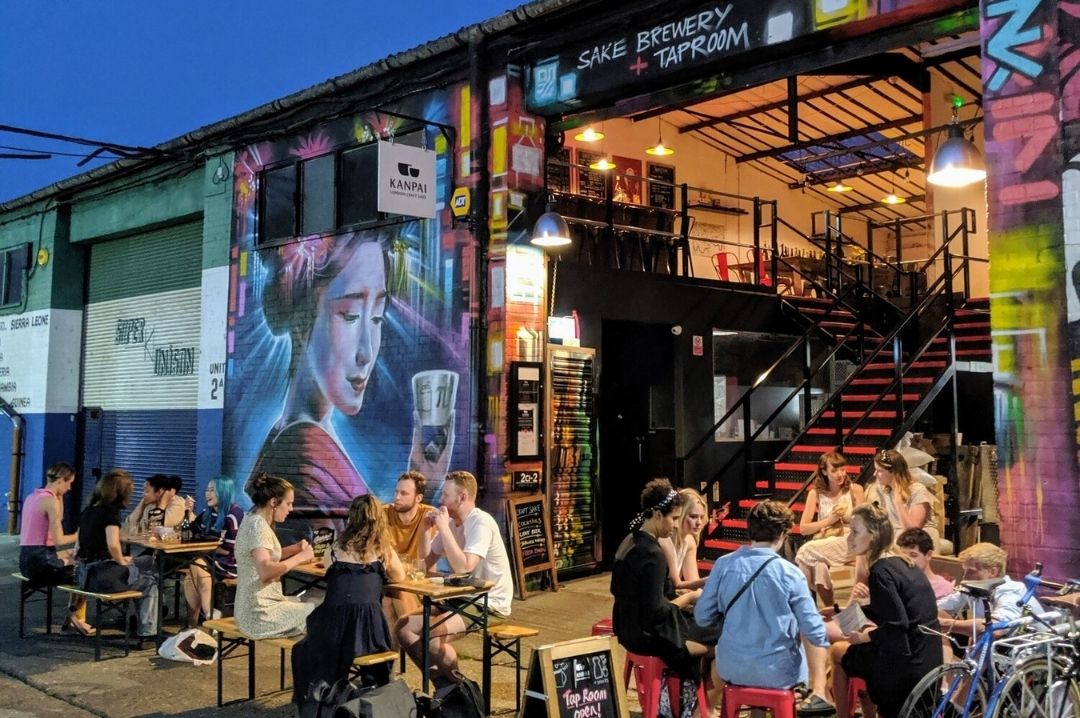 Kanpai Brewery & Taproom outdoor patio, source: Website
Kanpai means "cheers" in Japanese, and this brewery-taproom takes pride in being the UK's first sake brewery. Kanpai crafts its own sake using the best ingredients and custom equipment. The taproom was founded in 2016 by husband and wife, Tom & Lucy Wilson. The homemade sake at Kanpai is small-batch, sulfite-free, gluten-free, preservative-free, and vegan. Kanpai's sake is made with just four ingredients: rice, water, yeast, and koji. Kanpai's hopped sparkling sake, Fizu, is unique and a little like "sake-meets-champagne". And if you think that sounds like it would be hella fun to drink then why not grab yourself a bottle of sake hot sauce (made in collaboration with burger barons Slow Richie's). If you don't happen to go there you can shop for Kanpai sakes online.
Where - Unit 2A, 2 133 Copeland Rd, SE15 3SN
Hours:
Wed-Thu (5 pm - 10 pm)
Friday (5 pm - 11 pm)
Saturday (12 pm - 11 pm)
Sunday (12 pm - 7 pm)
Nanban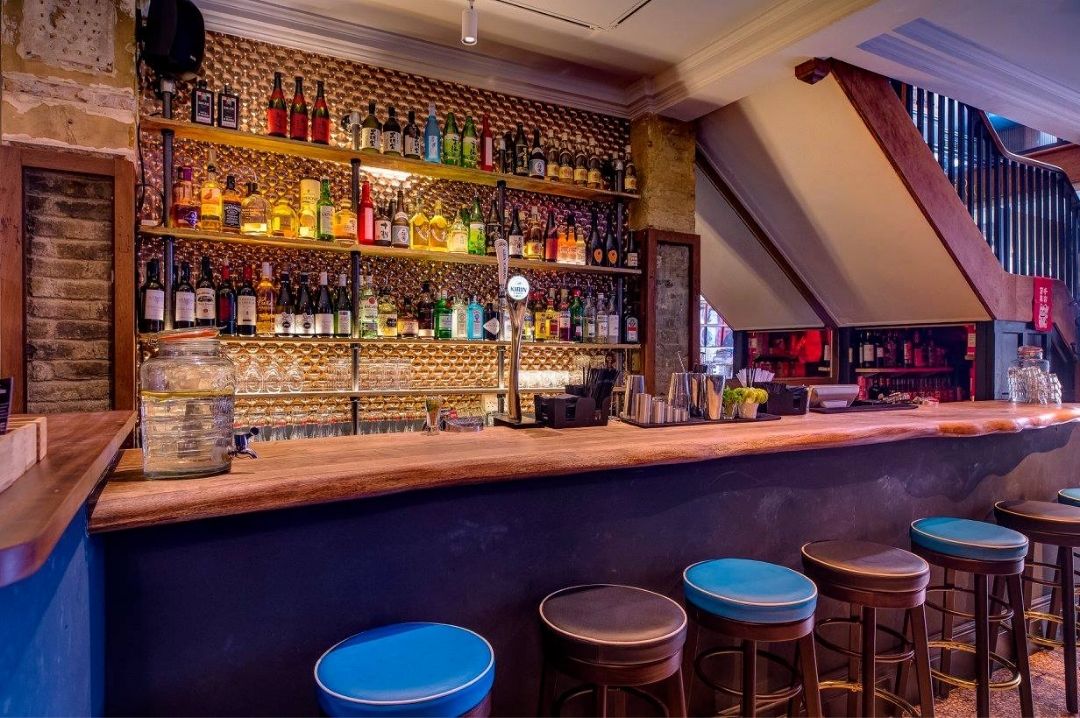 Nanban, source: Facebook
Nanban is a ramen-bar-cum-izakaya, tucked away at the back of Brixton Market and owned by former MasterChef winner, Tim Anderson. Nanban is a cool Japanese restaurant that makes drinking sake all the more accessible. The menu is organized according to taste and flavor and provides a tasting flight if you want to sip several. The list of sake includes Gokai Table Sake, Shirayuki Daiginjo, Kanpai Fizu, and many more. Food is fresh and full of flavor; the spicy, super-crispy chicken karaage will have you coming back for more.
Where - 426 Coldharbour Ln, SW9 8LF
Hours:
Mon-Fri (5 pm - 11 pm)
Saturday (12 pm - late)
Sunday (12 pm - 10 pm)
Lucky Cat By Gordon Ramsay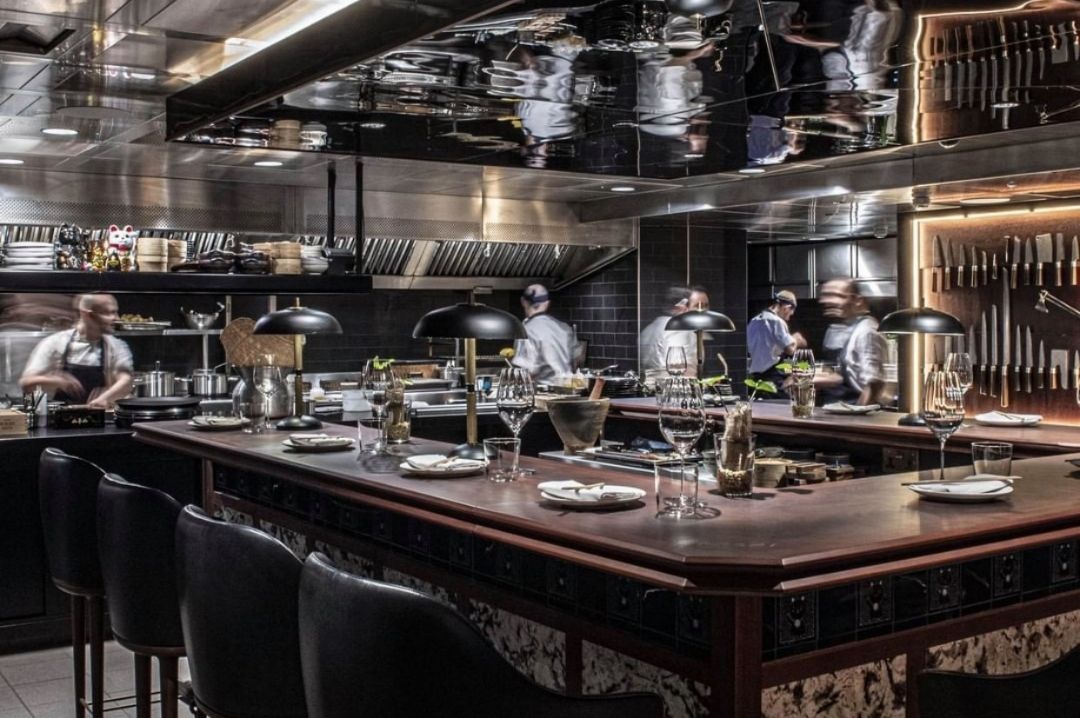 Lucky Cat by Gordan Ramsay, source: Facebook
Lucky Cat by Gordon Ramsay is an Asian open kitchen and late-night lounge inspired by the drinking clubs of 1930s Tokyo and the Far East. Dine on Asian-inspired small plates, Robata grilled dishes, sushi, and sashimi that have been exquisitely crafted in the open kitchen and signature raw bar. Gordon and his Executive Head Chef, Ben Orpwood, have designed each dish to be shared at the center of the table. The place is also home to one of London's most extensive sake selections. From junmai and ginjo to nigori, sparkling and very unique specialty options, you can either head down and sample at your own speed, or book in for the specialty masterclass.
Where - 10 Grosvenor Square, W1K 6JP
Hours:
Mon-Wed (12 pm - 12 am)
Thu-Sat (12 pm - 1 am)
Sunday (11:30 am - 10 pm)
The Arts Club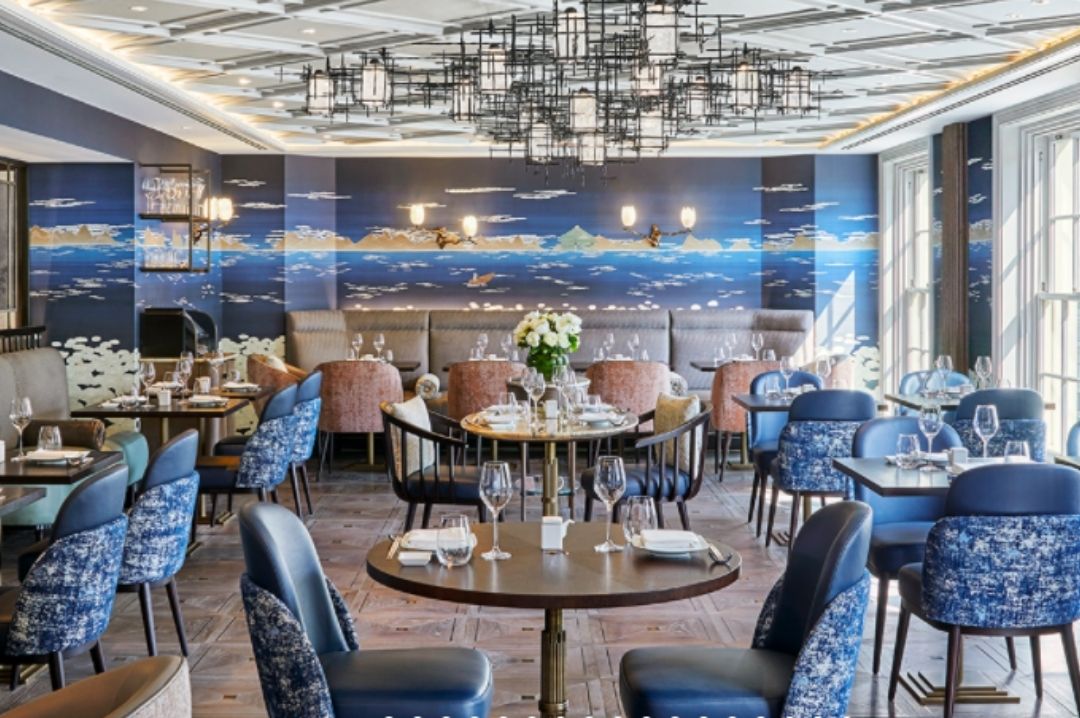 The Arts Club, source: Website
The Arts Club was founded in 1863 by men of vision in order to provide a haven for those who had a special relationship with the Arts, Literature, or Sciences. Having survived two world wars, as well as political and economic anomalies over the years, the club continues to excel in hospitality. This private members club is set in an old townhouse, and also hosts a brasserie and a leafy outdoor terrace. And did we mention that they have their very own sake tap?
Where - 40 Dover St, W1S 4NP
Hours:
Mon-Wed (7:30 am - 12 am)
Thu-Fri (7:30 am - 1 am)
Saturday (8 am - 1 am)
Sunday (8 am - 12 am)
Moto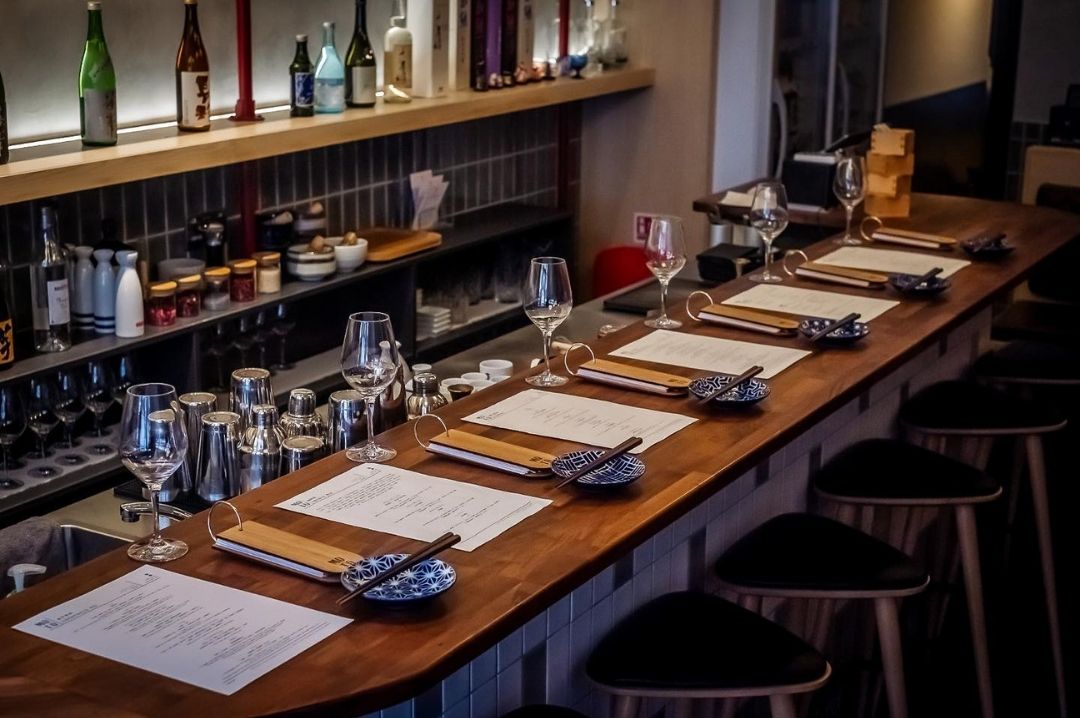 Moto, source: Facebook
Moto is the UK's first independent Japanese sake bar & shop. Moto serves a range of independent craft sake, artisan beverages, and Japanese spirits sourced directly from small yet passionate producers throughout Japan in the heart of London's Covent Garden. To further elevate your drinking experience, choose from one of their Moto 'obento' meal boxes like pork, chicken, prawn, vegan, and vegetarian options or from their ever-changing 'otsumami,' or Japanese tapas menu. From sake and shochu to gin and absinthe, stop by Moto to sip your way through craft drinks made in Japan.
Where - 7 Maiden Ln, WC2E 7NA
Hours - Tue-Wed (12 pm - 12 am)
Thu-Sat (12 pm - 12:30 am)
Sunday (12 pm - 10 pm)
Zuma London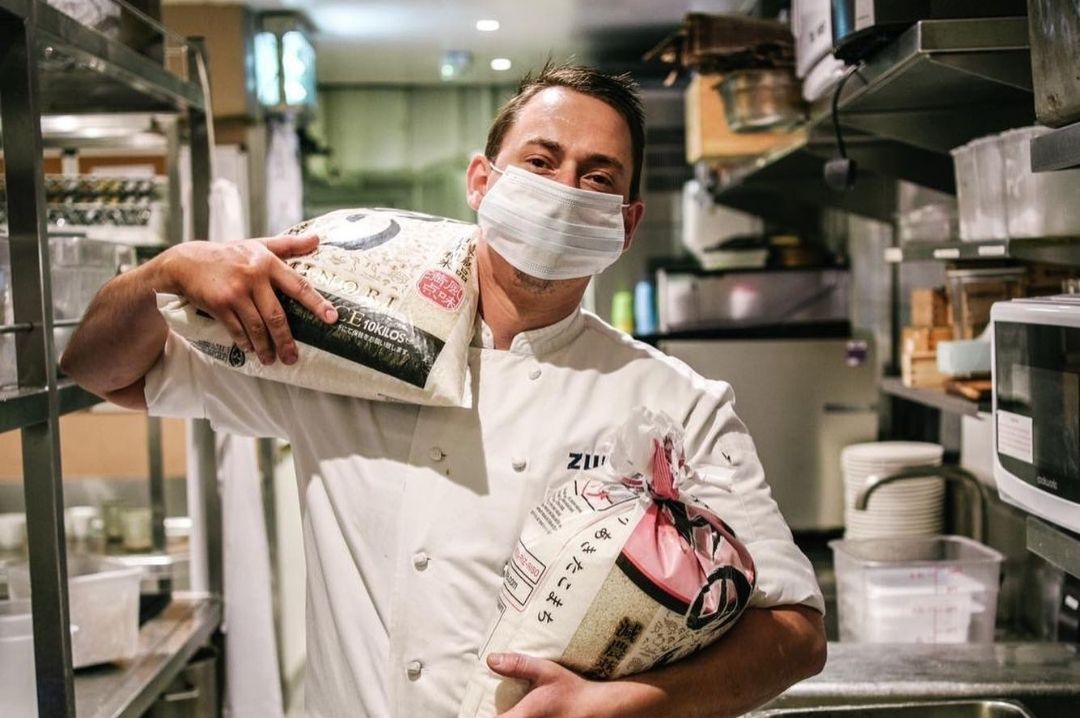 Zuma London, source: Facebook
London's Zuma restaurant, located in Knightsbridge offers a sophisticated twist on the traditional Japanese izakaya style of informal dining, delivering an authentic flavor of the east while respecting the traditions of the past. The restaurant is known for its laid-back atmosphere, elegant decor, and delectable small plates to share. The drinks menu at Zuma boasts 40 different types of sake along with a range of cocktails like the Rubabu and Hokkaido Blossom. While not traditionally Japanese, the chicken wings are to die for.
Where - 5 Raphael St, SW7 1DL
Hours - Mon-Fri (12 pm - 3 pm and 6 pm - 11 pm)
Saturday (12 pm - 3:30 pm and 6 pm - 11 pm)
Sunday (12 pm - 3:30 pm and 6 pm - 10:30 pm)
Chisou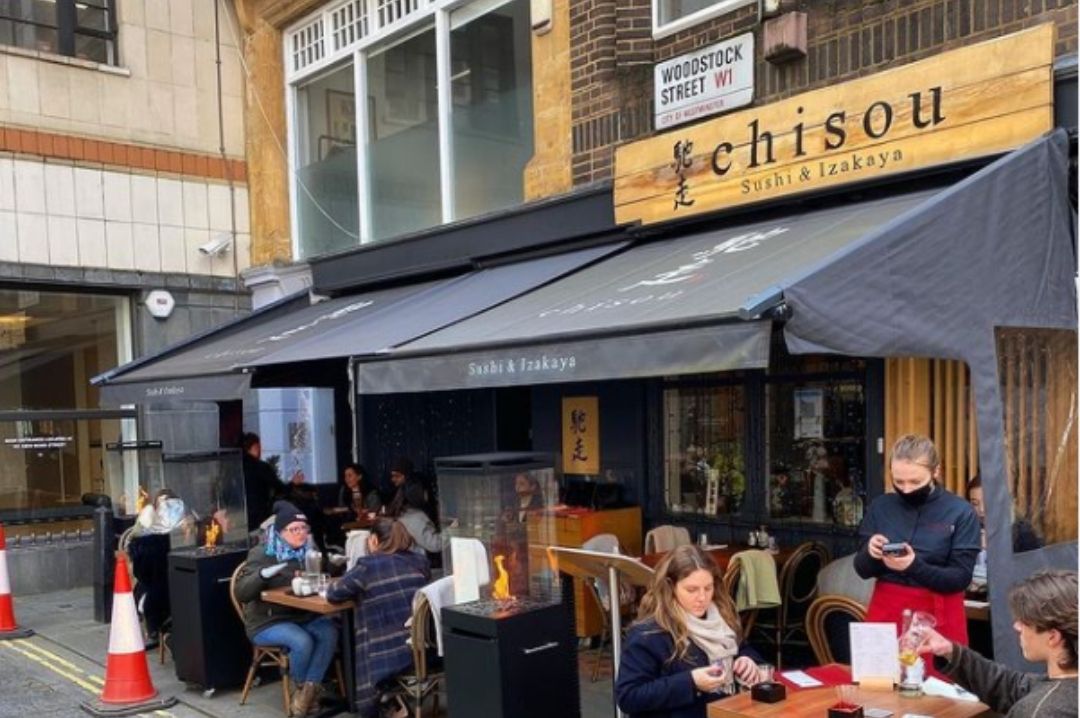 Chisou outdoor patio, source: Instagram
Chisou is located in two central places of London, one in Knightsbridge and the other in Mayfair. These Japanese restaurants are tranquil, intimate, and have exciting spaces to enjoy some of the most beautifully authentic Japanese food that London has to offer.
While both the locations are a treat, the spot in Knightsbridge deserves a special mention. As you walk in, head on over to the bar on the second floor, which has seating space for about ten people. If you're looking for a traditional take on sake paired with izakaya food, then this is the place to be.
Where - Knightsbridge (31 Beauchamp Place, SW3 1NU)
Mayfair (22-23 Woodstock Street, W1C 2AR)
Hours:
Mon-Fri (12 pm - 2:30 pm and 6:30 pm - 10:45 pm)
Saturday (12:30 pm - 2:30 pm and 6:30 pm - 10:45 pm)
Sunday (1 pm - 9:30 pm)