Best pubs in Soho
On this page you will find some of the best pubs in Soho to visit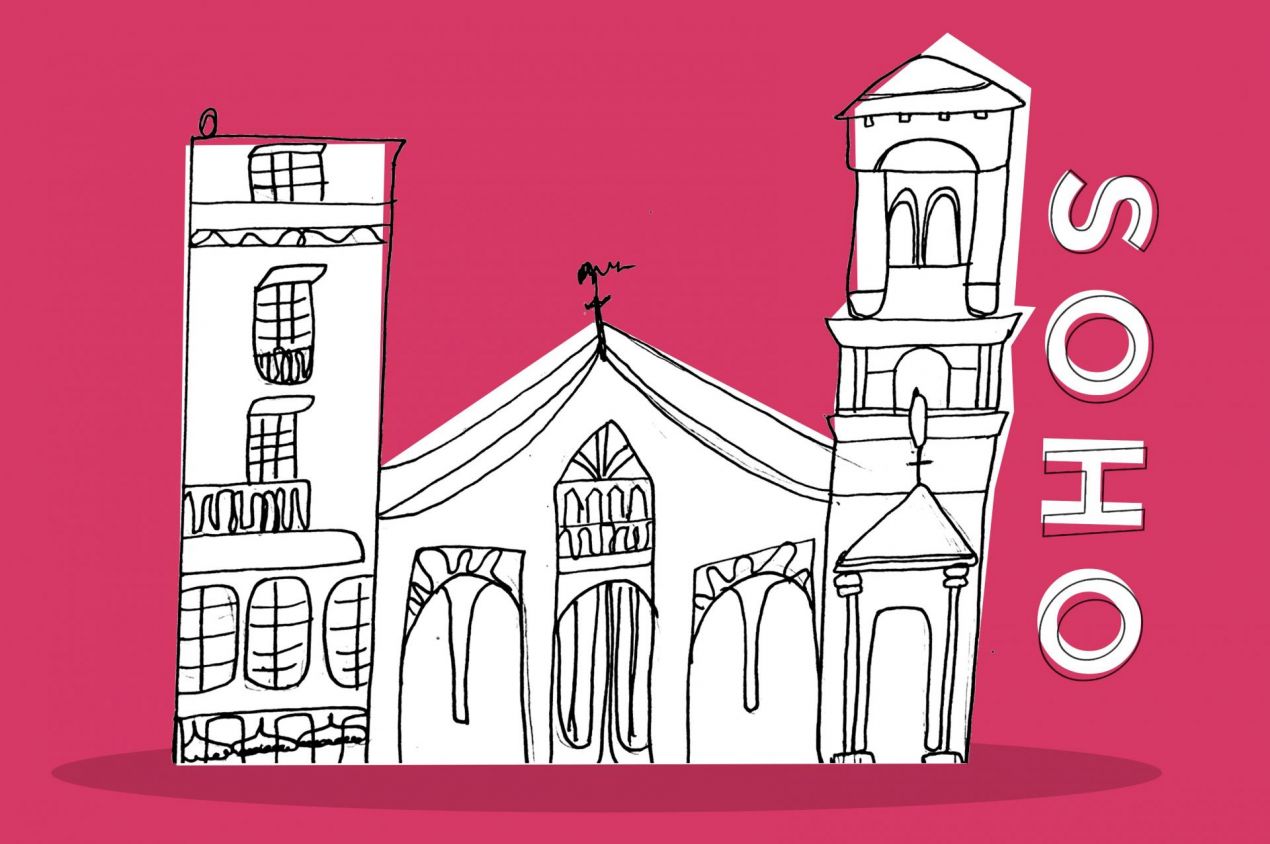 With such a rampant history, Soho is one of the best places in London to visit a good old English Pub. From classic taverns where only draught pints reign supreme, to gastro pubs where plates gleam with only the finest of British ingredients, check out our list of some of the best pubs in Soho and get to know this inherently thriving part of the city.
Argyll Arms
Argyll Arms,This ornate Victorian pub was built in the dying days of the 19th century. Now it's Grade II-listed and run by Nicholson's as a monument to mahogany and etched glass right by Oxford Street. Within, the unhurried sipping of quality ales might recall a quiet rural pub but for the turnover of tourists, all happy to have found a real London pub with an array of suitably eccentric little spaces to sit.
Marquis Of Granby
A simple and short walk from Charlotte Street, Tottenham Court Road, and Oxford Street, The Marquis of Granby is conveniently located close to a variety of must-see landmarks, including the Barbican Centre, The British Museum, Queen's Theatre and The National Gallery. Steeped in history, the pub was once the meeting place for literary high brows and gangland lowlife. In the 1930s, Dylan Thomas and T.S Eliot were regulars, alongside small-time gangsters.
Blue Posts
The people behind hit restaurants The Palomar and The Barbary now hold the lease to the 275-year-old pub. They've sliced and diced the space to cram in a cocktail bar up top and a tiny restaurant in what was once the beer cellar, with the ground level remaining a pub – of sorts. Blue Post is a fairly small and grey space, but the drinks line-up is as impressive as you'd expect, with hip breweries in good stock. And don't miss the upmarket bar snacks.
The Crown and Two Chairmen
The Crown & Two Chairmen is a handsomely restored old-school gem where the beer range is as refreshingly diverse as the bohemian crowd who savour it.Situated halfway between Old Compton St & Oxford St, the Crown & Two Chairmen is a well established pub which plays host to the media & production crowd of Soho.
Brewdog
It's another of the craft beer brand's buzzy bar-meets-pub locations. Brewdog is always rammed with craft beer fans tucking into a great selection from around the world. There's something for the hesitant lager fan as well as the dedicated explorer of craft beer's outer reaches. With its poshed-up pub grub, Brewdog is fit for far more than another post-work beerathon.
Jimi loves Gloria
If you're in the business of party pubs, look no further than Jimi Loves Gloria, set on Greek Street with a clear neon glow, this is the pub (the sister for a famous party bar, Gloria) for late nights, dancing and getting drinks for a birthday. Everyone's favourite party girl, Gloria, has now got a second location in Greek Street, Soho! Expect all of the same late night vibes and show-stopping cocktails you know and love from Jimi Loves Gloria.
De Hems
De Hems is a famous old Dutch pub that was once a refuge for homesick Dutch sailors, then later became a rallying point for the Dutch Resistance during World War II. Dotted with retro beer ads and faux Dutch Masters, it now attracts punters savvy about their Benelux brews, with taps offering the likes of North Brewing Co., London Brewing Co. and Meantime. Bottled options from Magic Rock Common Grounds, Delirium Tremens and Maisel's Weisse all come in their own logoed glasses
The Dog and Duck
During February 2012 a refurbishment took place at this pub; but we were pleased to find on revisiting it post-refurb that the charm of the place was unaltered, with the etched glass intact. A Soho landmark for generations, the Dog & Duck is known chiefly for its literary heritage – Orwell the pub's most famed former punter – and for its ever-changing ale selection as another of the area's Nicholson's pubs.
French House
An evergreen haunt for Soho barflies, the French House should have 'La Marseillaise' playing as you walk in. Lager is sold in halves; eau de vie comes in fruity varieties; and there's Breton cider and Ricard behind the bar. This is no recent Gallic gimmick: this was where Charles de Gaulle ran his London base in the Vichy era, hence the photo; more recent guests (Suggs, Francis Bacon) also receive wall space.
The Wheatsheaf
Few pubs promise the traditional quiet like The Wheatsheaf. Set between Soho and Fitzrovia with their own Cask Marque accredited real ales, this boozer is a must for those looking to tuck in to tradition and history in the heart of the city.
The Nellie Dean of Soho
The Nellie Dean of Soho is a traditional English old pub located in the heart of Soho. Perfect for office workers or locals wanting a swift half this is a popular pub often with drinkers at the weekends spilling out onto the streets of Soho. Expect all the regular Europeans beers and a wine list from across the world and expect crowds on Friday nights as many have made this local.
Sun & Thirteen Cantons
A popular pub in Soho, Sun & Thirteen Cantons is an intimate venue near Regents Street and is a great choice for those seeking out real ales as their selection is extensive. One of the top London pubs to visit for as well as its friendly and buzzing atmosphere it is also a great choice for private gatherings, as their basement bar is a cosy space perfect for those wanting a chic, yet traditional party space.
The Adam and Eve
A sports pub in Soho with buckets of style, The Adam and Eve is an all rounder for everything from events and birthdays, to kicking back with a pint during the match.Seek refuge from the bustle of Oxford Street in this homely West End boozer. Tucked away from the masses on Wells Street, The Adam & Eve comes stocked to the brink with real ales, hearty English fare and a host of quality wine and gins.
Waxy O'connor 's London
Waxy O'connor 's London is an Irish pub in Soho, which specialises in whiskey and Guinness (naturally), is one of London's best boozing experiences. With four unique bars spread over six levels, this quirky Soho pub is a labyrinth of stairs and passageways. Serving up one of the heartiest bar menus in Central London, it's a definite runner up for best Soho pub.
The Ship
The Ship is Small pub with a dark wood bar and booths, and an indie/rock music playlist for lively evenings.
Royal Horticultural Halls, London, The Lindley Hall, 80 Vincent Square, London SW1P 2PB, United Kingdom, United Kingdom
Register Now
Royal Horticultural Halls, London, The Lindley Hall, 80 Vincent Square, London SW1P 2PB, United Kingdom
Register Now