Taste the award-winning Swedish gin from Lydén Distillery
Experience the taste of Småland through award-winning Dry Gin and Cask Gin from Lydén Distillery.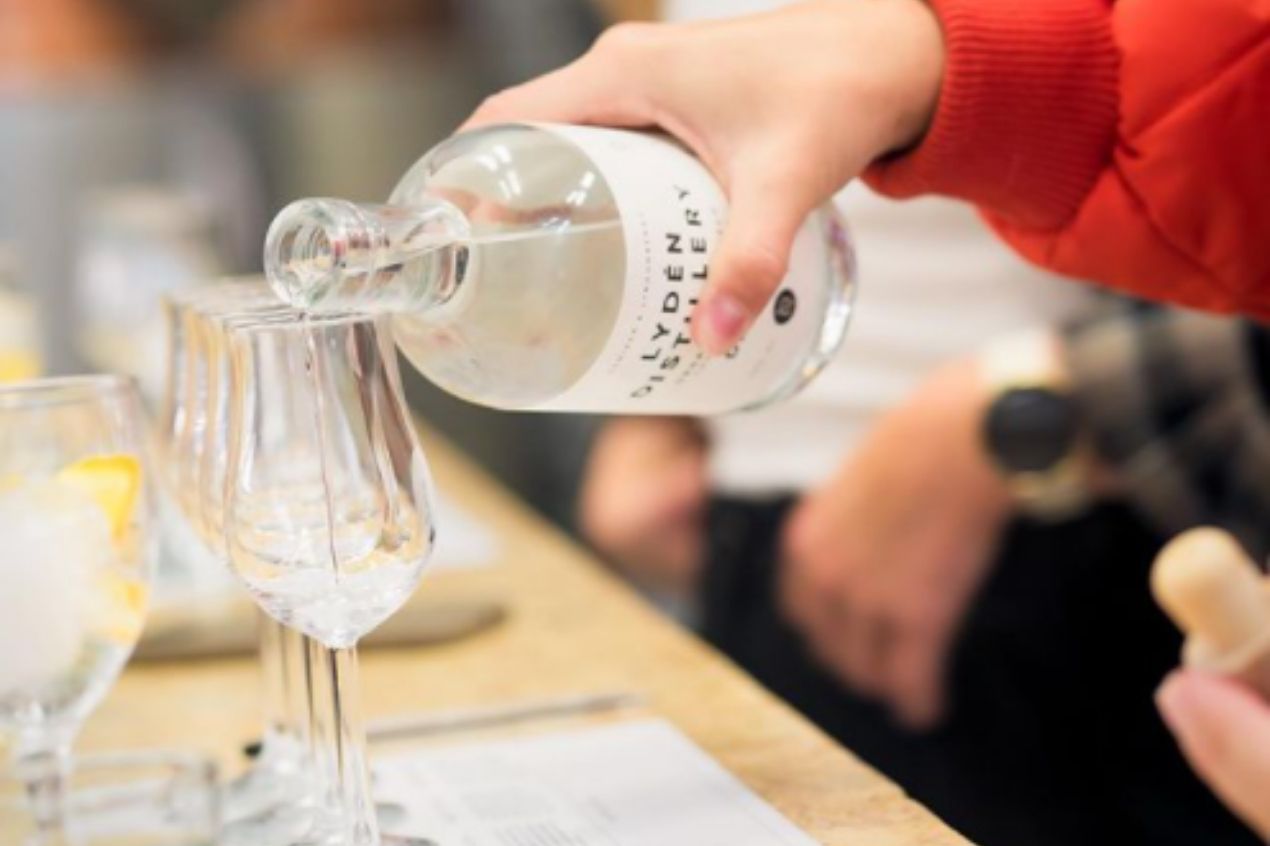 The journey of Lydén Distillery started with a common interest to create Swedish Craft Gin. The distillery was founded in 2019 by a father-son duo Roger and Emil Lydén, with a vision to create an organic Gin. The Lydén Distillery is based in southern Sweden's historical province Småland. The name Småland literally means Small Lands, and is known for forest products, glasswork, and also the birthplace of IKEA.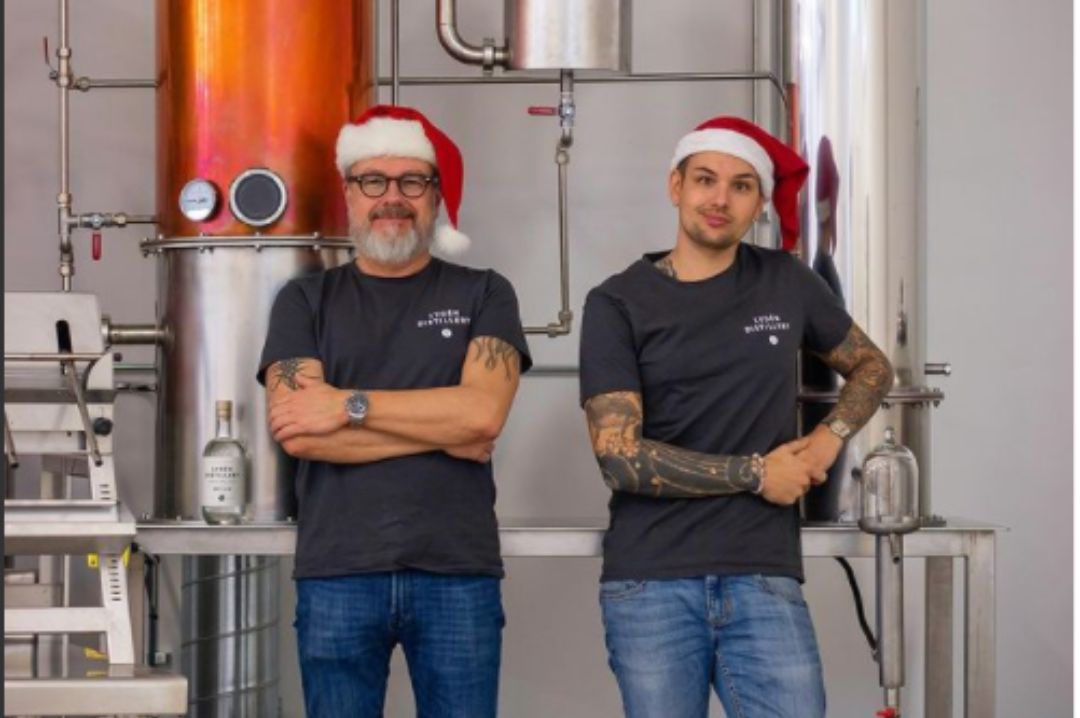 The father-son duo, Roger and Emil Lyden, source: Instagram
This year, the London Spirits Competition awarded Lydén Distillery with a gold and silver medal. The Lydén Distillery Dry Gin took home a gold medal, meanwhile, the Cask Gin was awarded a silver medal. The annual spirits competition brings forward those brands that we would choose to buy from many others displayed on store shelves. Thus, the judging process focuses on a spirit and its quality, value, and packaging.
[[relatedPurchasesItems-23]]
Not only that, but each spirit is tasted by some of the UK's best bartenders, bar managers, mixologists, and spirits experts. Some of these names were Laurenz Ortlieb (Senior Bartender at The Ritz London), Tudor Cosmin (Head Bartender at Marriott International), Tiago Mira (Bar Manager at The Goring Hotel), Cristiana Pirinu (Bartender presso The Donovan Bar), Giorgio Bargiani (Head Mixologist at The Connaught Bar), and many more.
The taste of Småland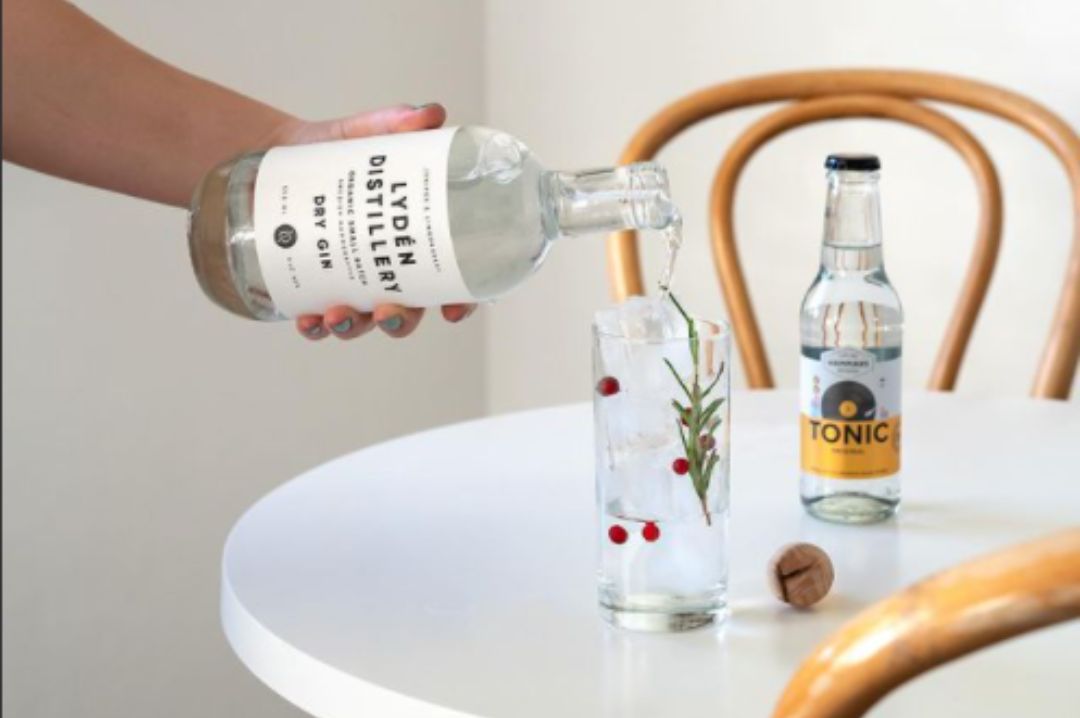 Lyden Distillery signature serve, source: Instagram
Lydén Distillery offers a modern, yet traditional, Swedish gin. They manufacture a variety of gins, ranging from a traditional London Dry Gin to a Navy Strength Gin and a Pink Gin. Another project at the little distillery is a cask-aged gin, which derives its exquisite taste from casks made of Småland oak.
In every sip of Lydén Distillery gin, you will experience the taste of Småland. The gin produced here is made from selected organic botanicals, sourced locally from their home country Småland.
At Lydén Distillery, gin is produced in small batches, and right from bottling, signing each label with batch and bottle number to packaging is done by hand. Each batch and bottle is distinct due to the handcrafted nature of the product. This is their take on what a Swedish Gin should taste like.
Lydén Distillery Dry Gin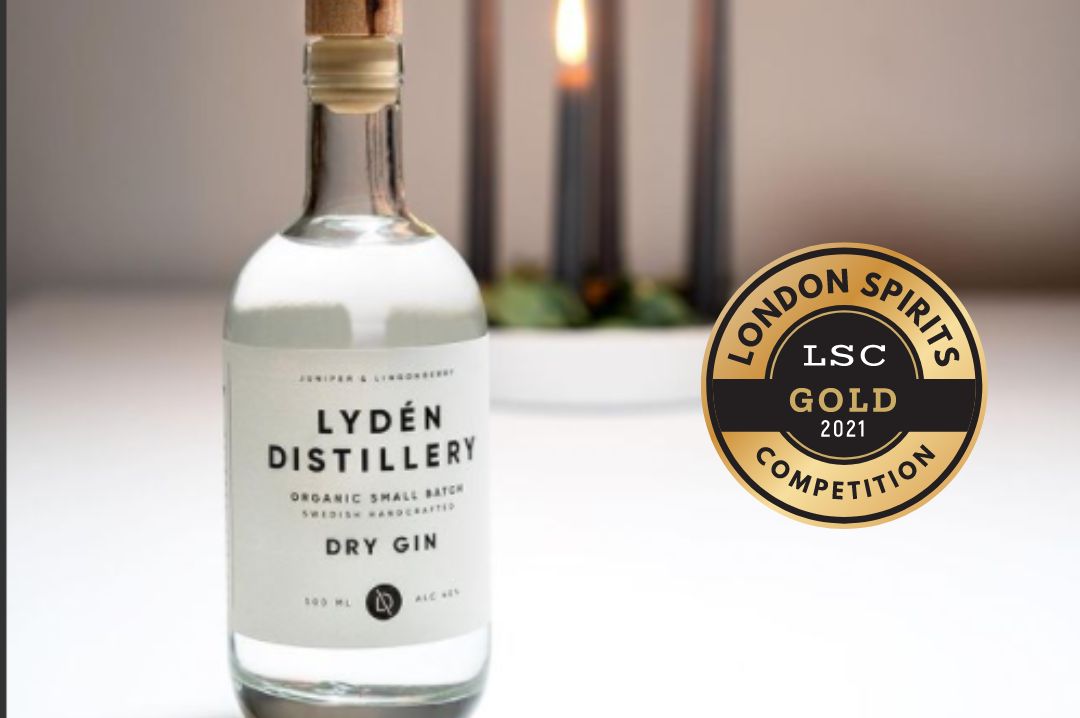 Dry Gin, source: Instagram
Produced in small batches, this Dry Gin is made with seven carefully selected organic botanicals, some of which are locally sourced. The water used in the making of this dry gin is sourced from a local resource in Ljungby, which they are proud of. The gin is distilled with juniper berries, lingonberries, coriander seeds, angelica root, elderflower, lemon peels, and rosemary.
Lydén Distillery Dry Gin has been awarded a Gold Medal with 93 points at the competition. This dry gin has a very juniper and citrus-forward nose. It has a juniper-forward taste on the palate with notes of citrus, black pepper, light lavender, and coriander seed. The drink closes on a juniper finish.
Try Lydén Distillery Dry Gin in a cocktail:
Dry Gin x Limoncello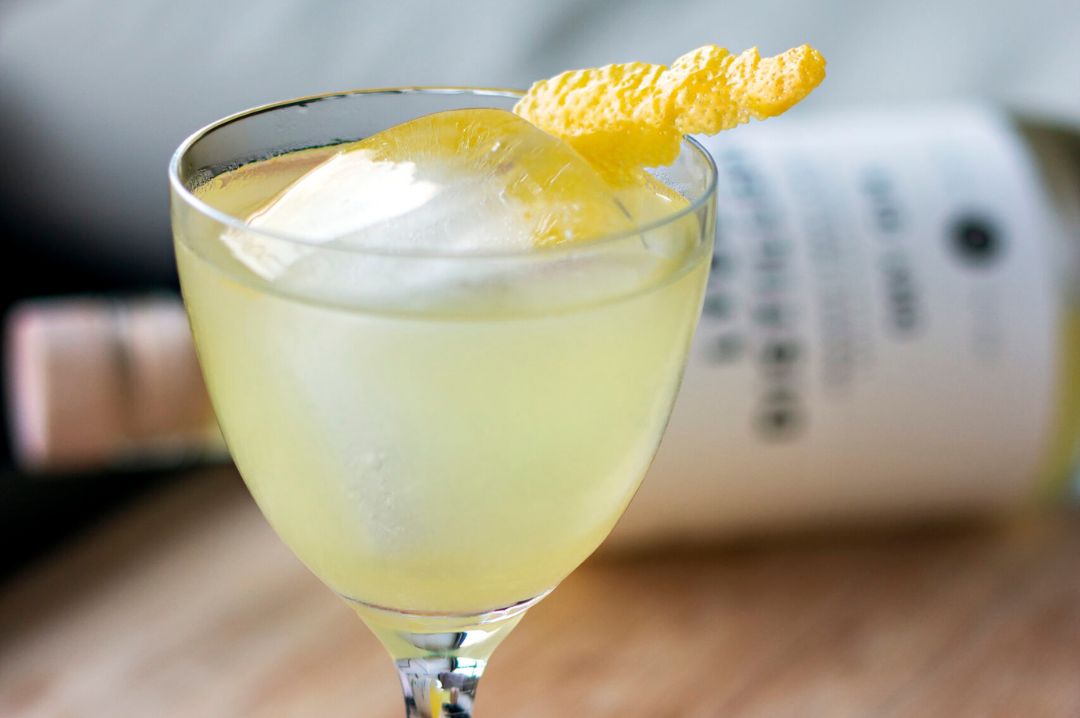 Dry Gin Limoncello, source: website
Mathin Lundgren, the author of the book Barmästarens Manual, prepared a Limoncello with their Dry Gin a while back, and it was delicious. We just had to share it since it's so awesome!
Ingredients -
35cl Lydén Distillery Dry Gin
Peel from 4 lemons
20cl Fresh squeezed lemon juice
20cl caster sugar
Directions -
Start by peeling the lemons, put the peel in a glass jar with a lid and add the caster sugar and stir. Pour the gin and lemon juice. Give it a shake and leave for 24 hours. Strain the lemon peel, pour it into a bottle, and store it in the fridge. When it's time to serve – pour it over an ice cube into your favorite glass and garnish with lemon zest.
Lydén Distillery Cask Gin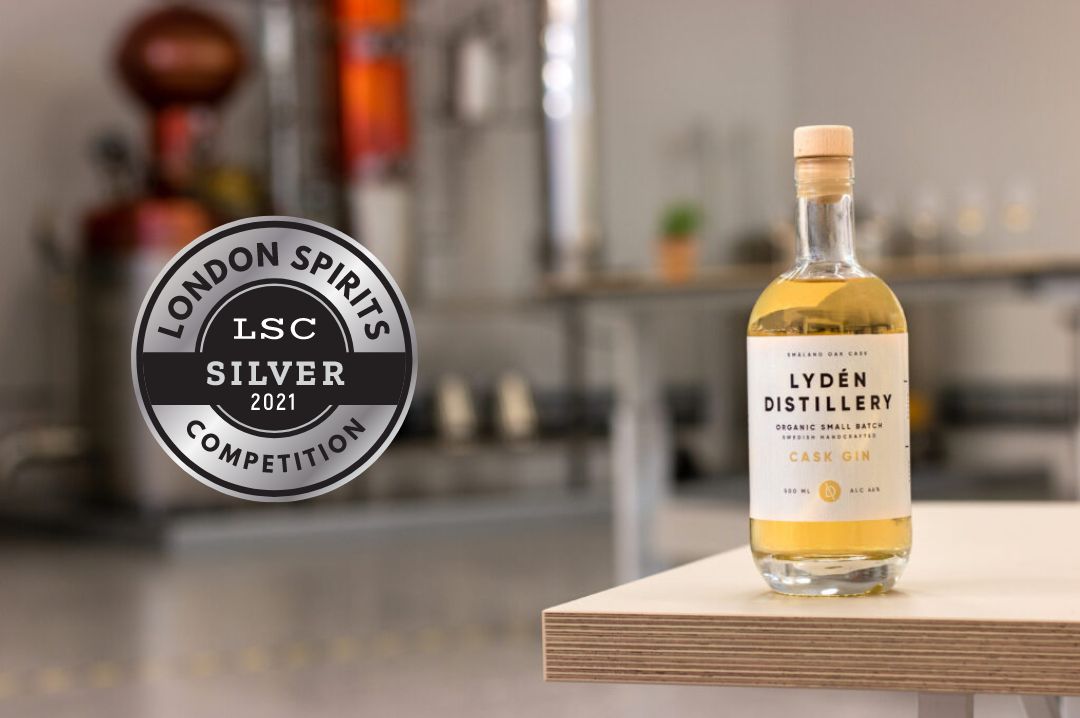 Cask Gin, source: Website
The silver-medal-winning Cask Gin is inspired by the forests of Småland and is matured in barrels made of oaks from Småland, resulting in an incredibly smooth sipping gin.
The gin has predominant juniper berries on the nose and is well-balanced by orange peel hints and vanilla notes on the palate. The balanced taste from oak contributes to both color and sweetness. The drink closes on a sweet finish.
Try Lydén Distillery Cask Gin in a cocktail:
Cask Gin Negroni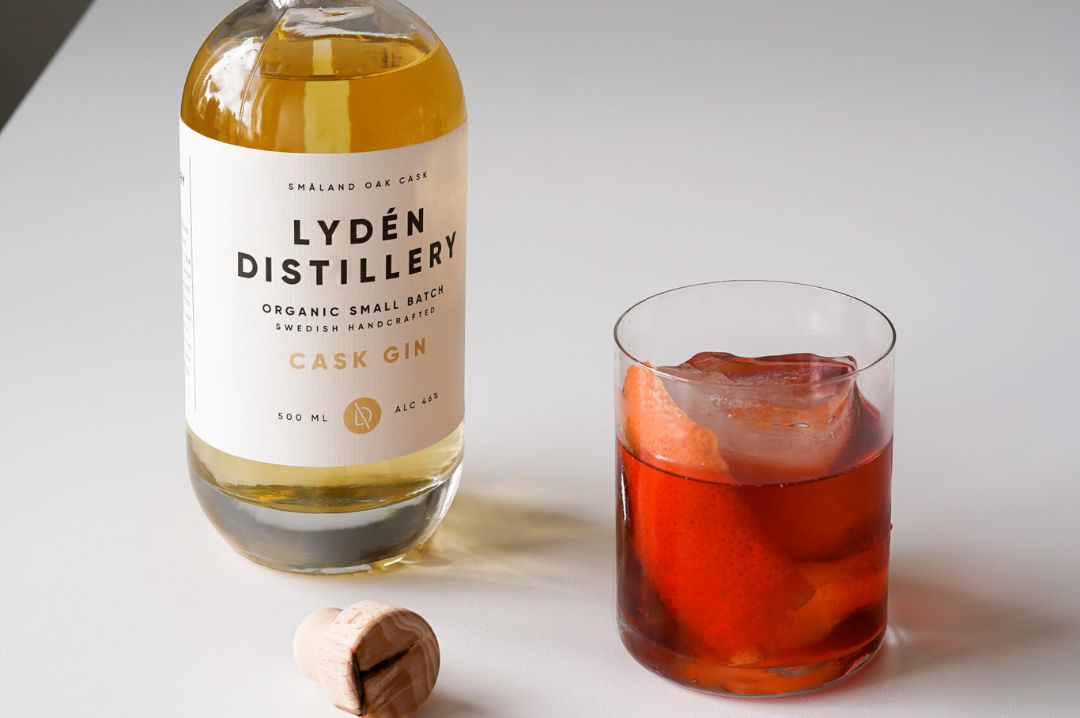 Cask Gin Negroni, source: website
Ingredients -
3cl Lydén Distillery Cask Gin
3cl Carpano Botanic Bitter
3cl Antica Formula
Orange zest
Directions -
Pour equal parts Cask Gin, Campari & Antica Formula into a stirring glass. Next up, put a large piece of ice into the stirring glass and stir gently for about 20 seconds for a perfect dilution. Strain into your favorite glass, with a large ice cube. Garnish with orange zest.
Header image: Lyden Distillery Instagram