Know Your Sommeliers: Angelo Altobelli
On this page find out about Angelo Altobelli - Wine lover and Sommelier at Muse by Tom Aikens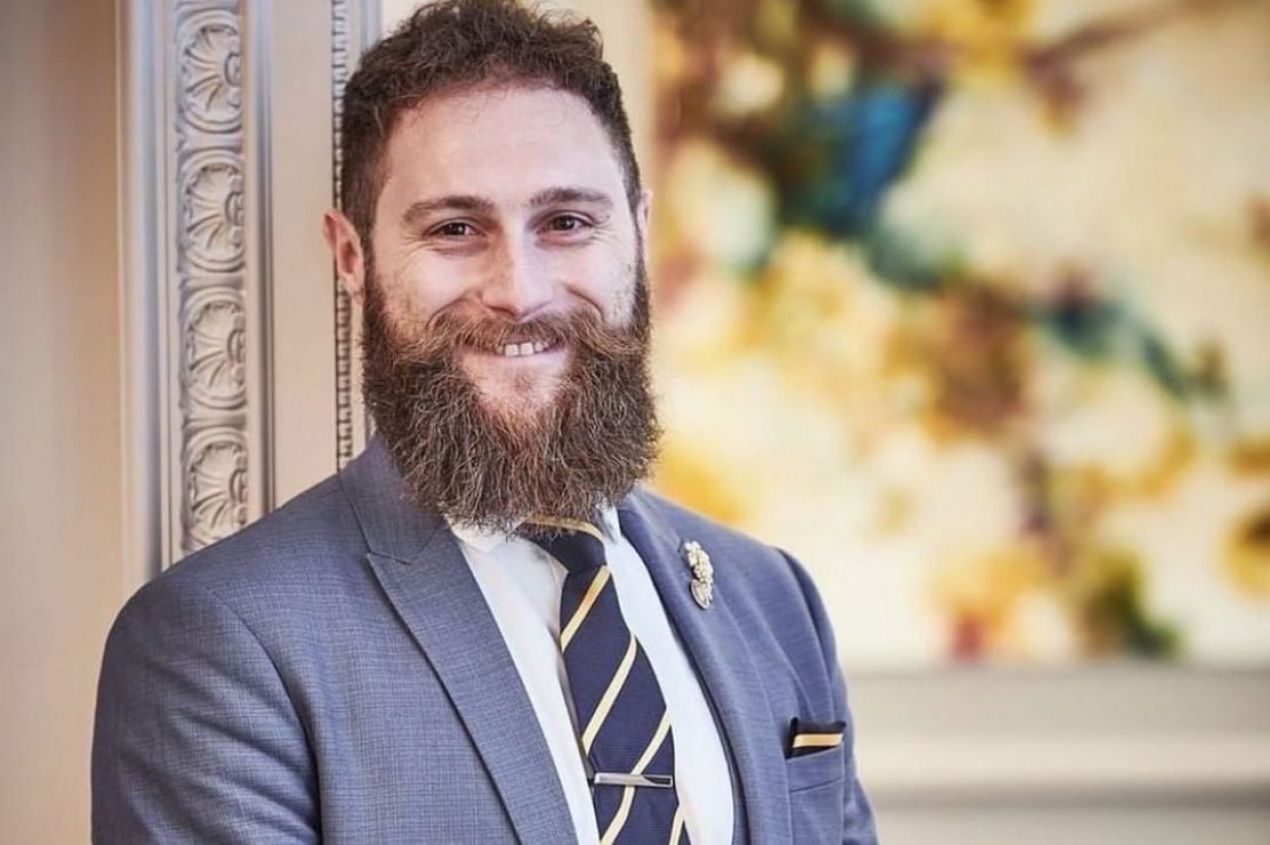 Tell us something about yourself
I'm originally from Italy and I moved to London about 9 years ago to study medicine...but I ended up falling in love with the world of wine.
Why did you want to become a sommelier?
Because of my passion, I have for wine and to share my love for wines with others
How according to you has the role of the sommelier evolved, especially now during covid times?
I think lately the role has evolved in a way that sommeliers are more thirsty for knowledge. Especially during covid times, I have seen sommeliers hosting webinars and virtual wine tastings or simply just live talks on Instagram which has brought us all closer together.
What are some of the most important skills for a sommelier?
A Sommelier has to have the skills to understand the guest's preferences in terms of wine and be able to recommend something that suits their palate and be able to take them on a journey around the world.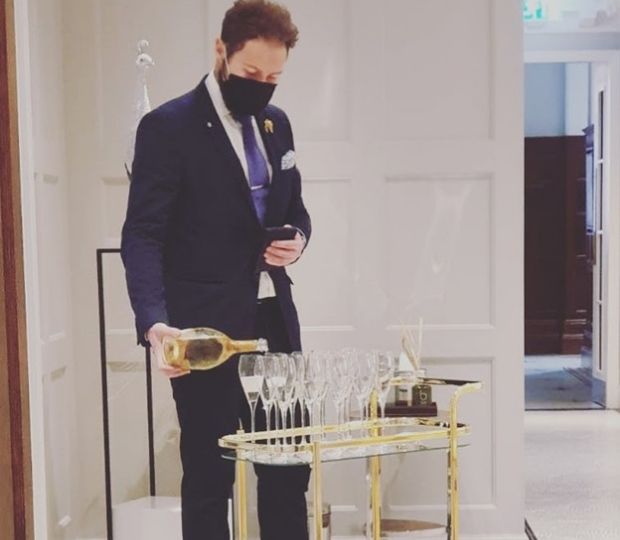 What do you look for when you plan to buy wine for your business?
First of all, the price ratio on 'what you pay for what you get'; expensive wines are not always the solution. I also look at different suppliers in terms of what they offer and if they have anything special from smaller regions. Most important of all, would be to find the best-suited wine for the guest that walks through our door.
Your favorite places to enjoy great wine in London?
There are a few places I love to go, it all depends on what I want to drink; for sure the place I enjoy the most is The Black Book in Soho which is a small and intimate venue and has fantastic gems on their list or I can simply pop-in the Dynamic Vine Shop and enjoy some exquisite and unique bottles.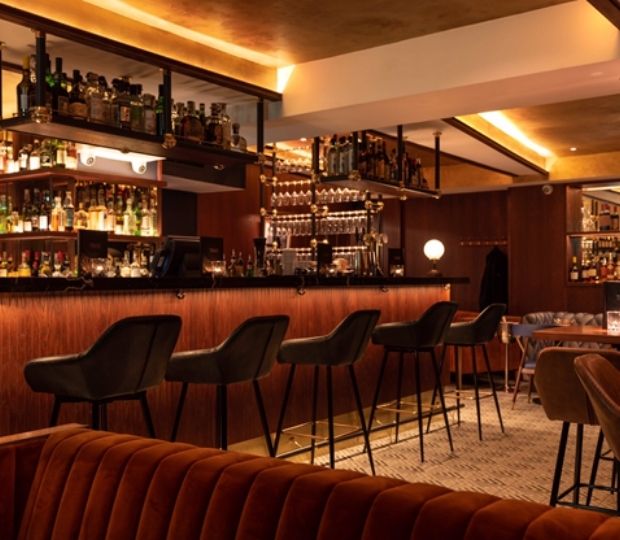 The Black Book in Soho
What is your approach to matching food and wine?
I think that when the wine matches the food, it gives you another perception of flavors and takes your experience to another level. Also when working as a sommelier the idea to develop a wine pairing with the food makes your job more challenging and more fun.
If you had to pick one red and one white wine as your personal best, which wines would they be?
This is a hard question because I have many favorites, but If I had to choose one of each they would be: Red Wine: Barbaresco Santo Stefano from Bruno Giacosa in Piedmont White Wine: Anju Blanc "Ephata" from Clos de L'Elu in Loire Valley.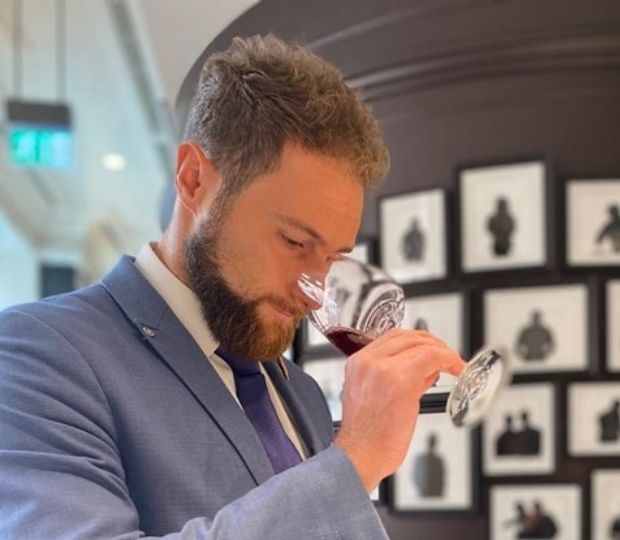 Angelo Altobelli tasting wine
What is the best part of your job?
When I look after our guests and can see they are having an amazing experience drinking wine that I recommended paired with their food. It is a great feeling.
What movies and TV shows you are watching or recommend on Netflix or Amazon Prime in this Covid-19 times?
Netflix: "How I met your Mother" and "Friends" I love these series. I keep watching them every day; no matter how old they are!
Any favorite food and wine pairing suggestions for London drinks enthusiasts?
Fettuccine with wild boar and white truffle paired with a beautiful Barbaresco.
Foie Gras and Jurançon 'Vendages Tardives'.
Where do you currently work?
Muse by Tom Aikens. Muse marks Tom Aikens' return to experience-led fine dining in an intimate 25-cover converted mews house. The menus at Muse have been inspired by nostalgia and the pivotal moments and key people from Tom's personal life and career.
Royal Horticultural Halls, London, The Lindley Hall, 80 Vincent Square, London SW1P 2PB, United Kingdom, United Kingdom
Register Now
Royal Horticultural Halls, London, The Lindley Hall, 80 Vincent Square, London SW1P 2PB, United Kingdom
Register Now