Know Your Sommeliers: Svetoslav Manolev MS
Let's meet Svetoslav Manolev MS - the first Master Sommelier from Bulgaria.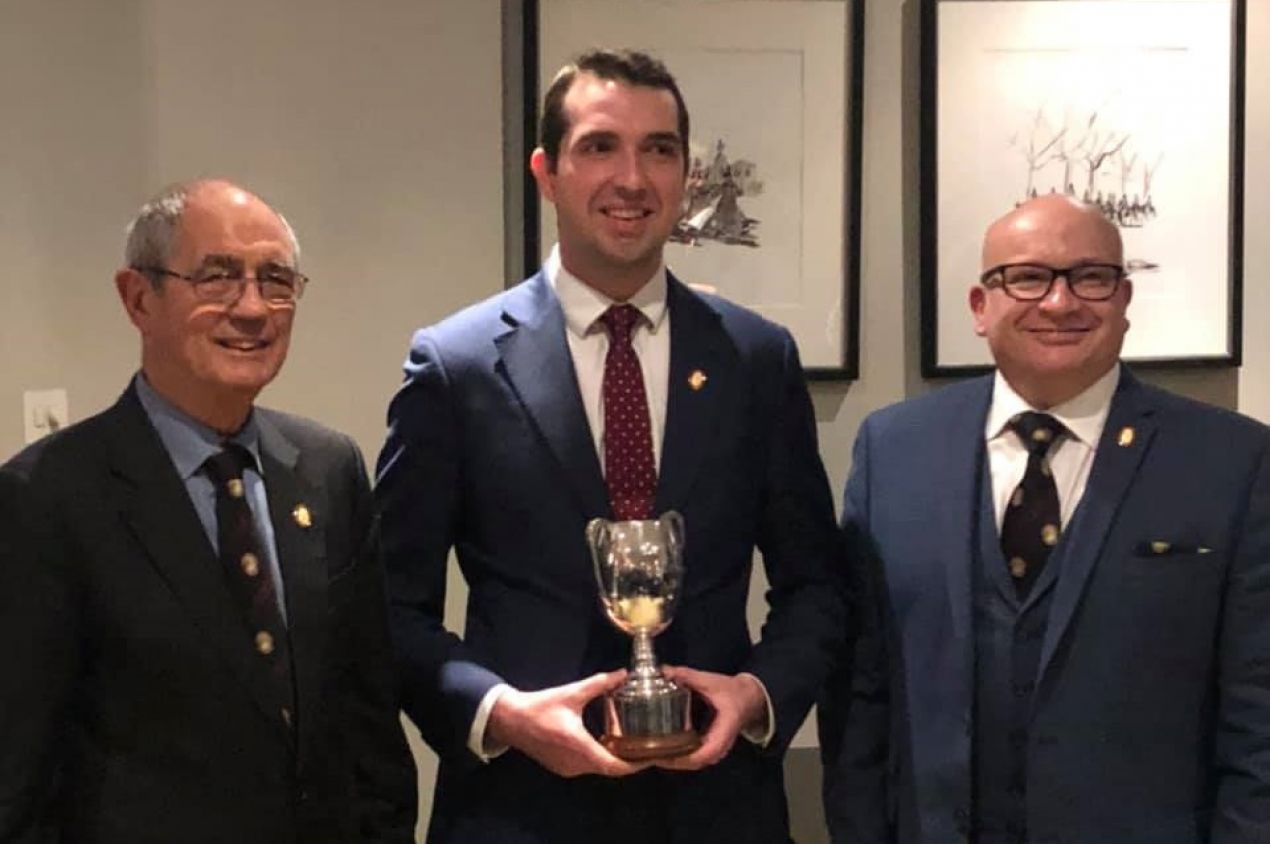 Tell us a little about yourself
I began my career in hospitality almost 12 years ago with a Food and Beverage Management internship in the United States. While working there I was fortunate to work with some truly inspiring people. This made me determined to develop my skills in the industry. After 2 years in the United States, I decided to move back to my home country to see my family and decide what the next step in my career would be. It was really by accident that I came across an ad for working on a cruise line, and that is where my passion for wine and journey as a sommelier began. I was given a chance to run the beverage program for one of the restaurants on board which was an amazing experience and pushed me to improve very quickly. After 2 and a half years, however, I felt like I needed to get some formal wine training and that's when I decided to move to London and pursue the WSET Diploma and The Court Of Master Sommeliers Diploma. Now it has been almost 6 years since I moved to London and I am very happy that I managed to finish both and, in the process, worked in some amazing places and met great people.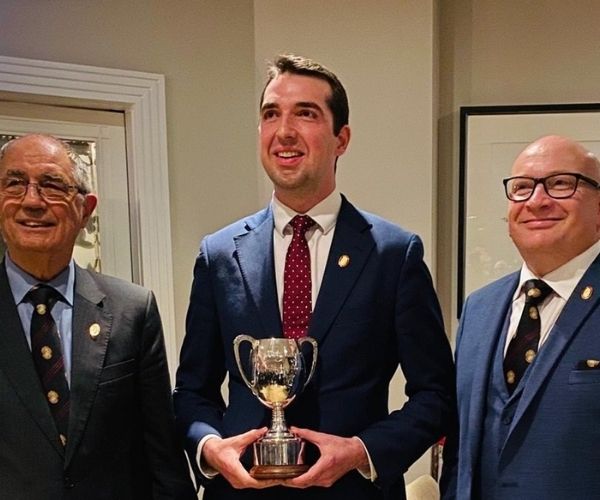 Dom Ruinart Award for achieving the highest score in 2019 @MasterSommWW 's examinations
Why did you want to become a sommelier?
I have always had a curious nature and wine is one of those things where there is always something else to learn, another aspect you haven't thought of or another wine you haven't tried. So I guess sommelier was the perfect fit to always keep me motivated and wanting to learn more.
How according to you has the role of the sommelier evolved, especially now during covid times?
It has been challenging times for our industry, but I see many talented sommeliers out there stepping up and taking on more responsibilities, reinventing themselves and finding new ways to use their skills outside of the restaurant floor. There are newborn wine subscription projects, online tastings, Instagram live discussions and many other ways sommeliers have been keeping busy during this time which I think is great. Times are changing so we must adapt and move forward.
What are some of the most important skills for a sommelier?
First and foremost, we should not forget that a sommelier is a hospitality professional, so the customer service aspect of the job is probably the most important. Being present, engaging and anticipating your guests' needs combined with knowledge, empathy and genuine interest in delivering a memorable experience.
What do you look for when you buy wine for your business?
There are many things that I consider as I believe in a personalized approach for every project. The first thing is always to answer questions like - what is the concept of the restaurant? Who are the guests, in which area is it and how would the wine list fit in with the business needs? After that of course is the fun part of tasting through a lot of wine and trying to find the most exciting and the best value wines I can.
Your current place of work
Flemings Hotel Mayfair, a discreet townhouse hotel in the heart of Mayfair.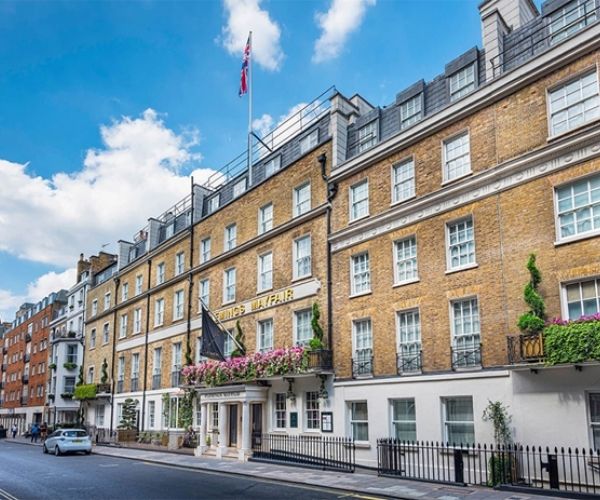 Flemings Mayfair
Your favorite places to enjoy great wine in London?
I think that living in London gives us so many great options but places like 'The Black Book', 'Noble rot', 'Sager and Wilde' and CVS are my go-to places for a nice glass of wine after work and of course for the serious wine connoisseurs 67 Pall Mall is the place to be.
What is your approach to matching food and wine?
I always like to try a few different options before settling for a final decision on a food and wine match. Often the things we think would be great turn out just ok and it takes a bit more digging to find the perfect match. Little things like changing the amount of salt in a dish can make a huge difference in the way we perceive wine, so tasting is key.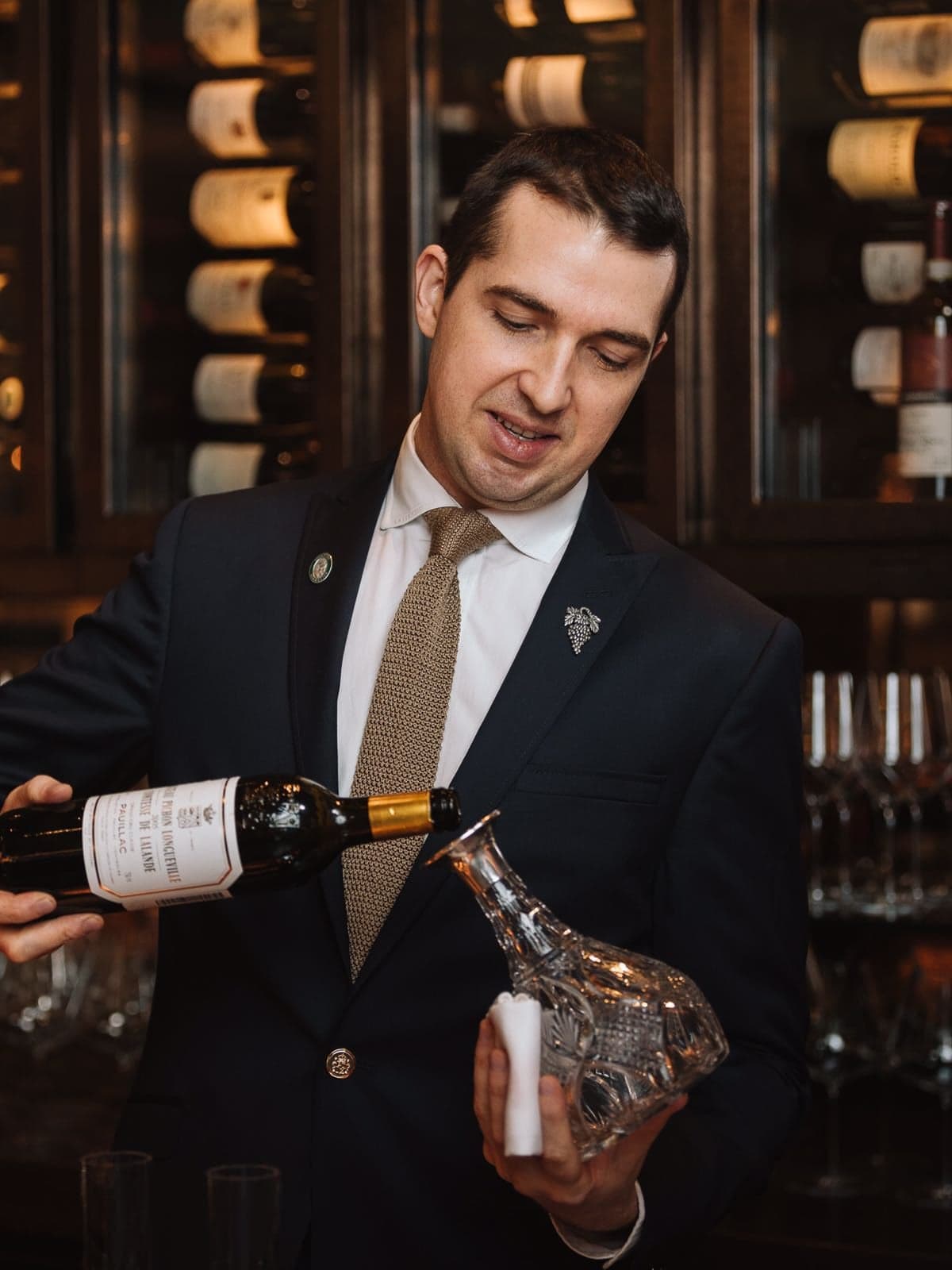 Decanting at 67 Pall Mall
If you had to pick one red and one white wine as your personal best which wines would they be?
I have been truly fortunate to try some incredible wines, but I think that picking just two wines would not be fair. The best thing about wine is the great diversity and the unique experience each bottle brings. Even the same wine opened in a different setting, a different time frame would bring a completely different experience, so I don't believe in things like 'the best wine'. There is no single bottle which is the best and what is the best for one person might not be for another, it's all about the experience.
What's the best part of your job?
The best part for me is that you can always challenge yourself. There are always things to improve and look forward to. You get to travel, meet great people who have dedicated their lives to wine and then bring back great wines and pass on that story and that knowledge in the dining room.
What movies and TV shows you are watching or recommend on Netflix or Amazon Prime in these Covid times?
For anyone interested in wine I would recommend a movie called 'Sour Grapes', and the 'Somm' 1,2 and 3. They can give some interesting insights into the world of wine.
Any favorite food and wine pairing suggestions for London drinks enthusiasts?
I like to spend most of my Sundays at home cooking something for a specific bottle of wine I like to serve. The latest pairing, I really enjoyed was a homemade smoked celeriac lasagne with a mature Austrian Riesling. Can't wait to make this dish again and next time try something like a mature Grüner Veltliner which I think would probably work even better as it is a bit lower in acidity and richer styles like Smaragd can have a beautiful creamy texture to highlight those creamy nutty flavors in the celeriac.
Royal Horticultural Halls, London, The Lindley Hall, 80 Vincent Square, London SW1P 2PB, United Kingdom, United Kingdom
Register Now
Royal Horticultural Halls, London, The Lindley Hall, 80 Vincent Square, London SW1P 2PB, United Kingdom
Register Now