Sip on BuzzBallz ready-to-drink cocktails with Merrilee Kick
CEO and founder of BuzzBallz talks about their flagship products, distillery tours, and more.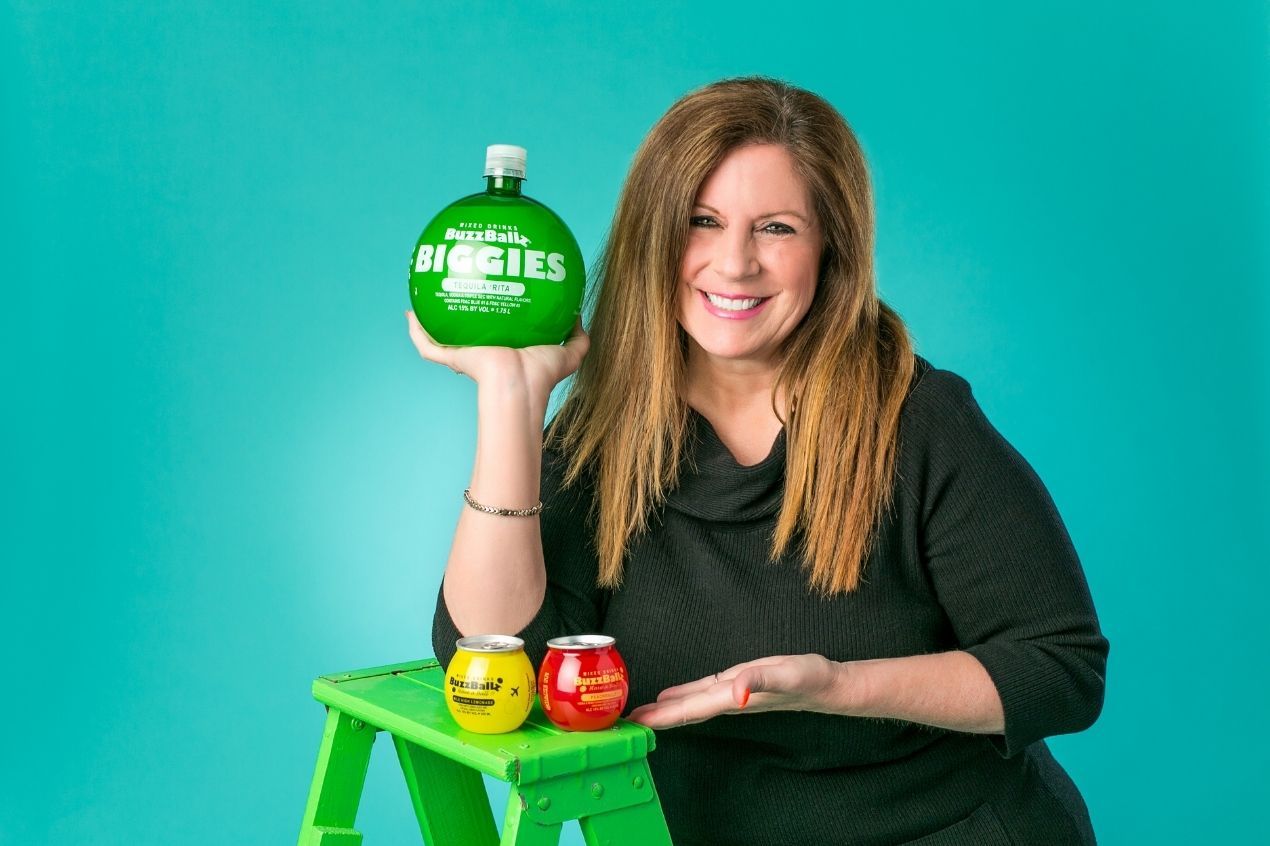 Over the past few years, especially during the past year and a half, we've all become lovers of the ready-to-drink trend. Not only are they convenient, but these days, RTDs have upped their quality game like no other.
At the helm of the world of RTDs is Merrilee Kick, CEO, and founder of Southern Champion (BuzzBallz). Merrilee runs the company with her two sons: Andrew (vice president) and Alex (president), and my husband Tim (CFO).
"I've had many career changes -- from news radio to teaching at Plano Senior High School," says Merrilee. Today, she's the only female owner of a joint distillery, winery, and brewery in the United States.
Amidst what was quite a packed day for Merrilee, we were able to pick her brain about the BuzzBallz brand, which is making its mark in convenience stores, grocery stores, liquor stores, and of course, in our refrigerators as well!
Tell us a little bit about BuzzBallz cocktails.
BuzzBallz are colourful, ready-to-drink cocktails. It is a fun cocktail sold in an iconic shape (round like a ball), and the colour of each can depicts the flavour and ingredients in the cocktail. They are one of the top-selling, ready-to-drink cocktails in convenience stores in the US.
According to you, what makes a great spirit?
The taste is most important, second would be the look of the packaging, and third is the price. Bottom line: if it doesn't taste good, the consumer will only buy it once.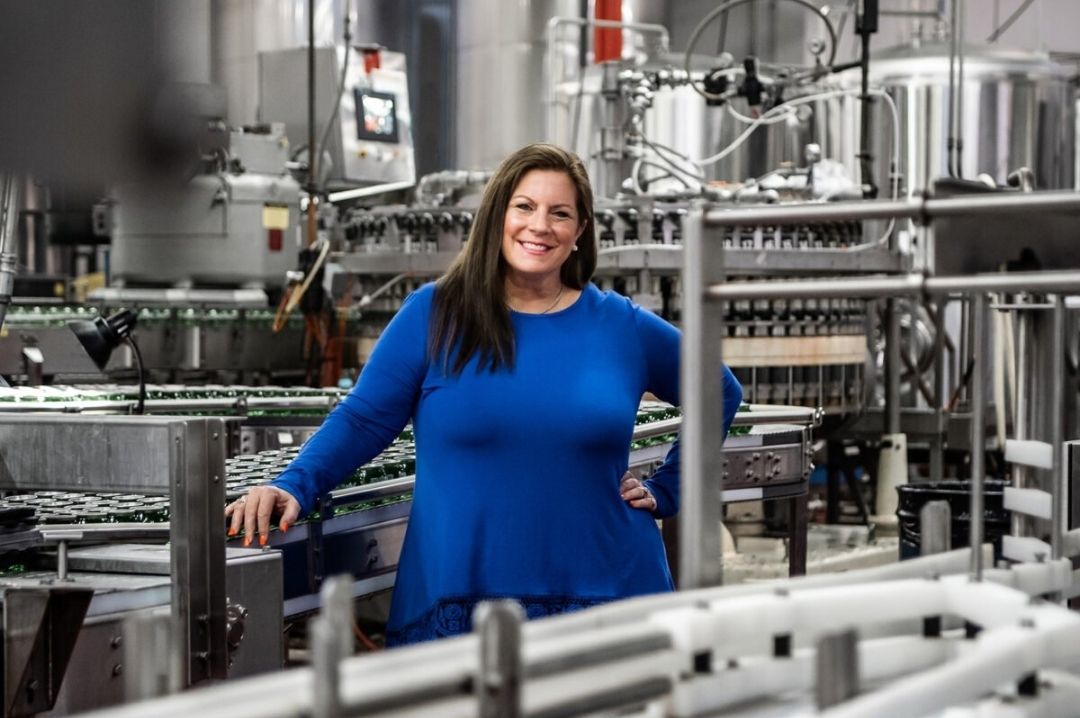 Merrilee Kick, CEO, and Founder of Southern Champion. Courtesy of Southern Champion.
What would be your typical day at work?
When I am not traveling into the markets or speaking at tradeshows, I'm dealing with the normal things that run a company -- people, machinery, R&D ideas, and how best to expand. The most fun part of my job is R&D; I love inventing new things and making what I think customers want to see. We are flexible because we do it all in-house. I've got some really dedicated and smart people working for us, and they are fully vested in what we do.
What excites you most about your brand?
The fact that we have such a huge runway in front of us for more expansion is really exciting. Also, our new R&D products coming to market in the next two years are going to offer additional WOW factors. I love international travel and have spent many years overseas, so I'm also anxious and excited about building brands in countries outside the US.
What spirits (or cocktails) do you consider your flagship and why?
BuzzBallz Cocktails (spirit based) are our flagship brand, but we also have BuzzBallz Chillers (wine based), and we have some other line extensions like BuzzBallz BIGGIES (offered in a 1.75-Liter bottle).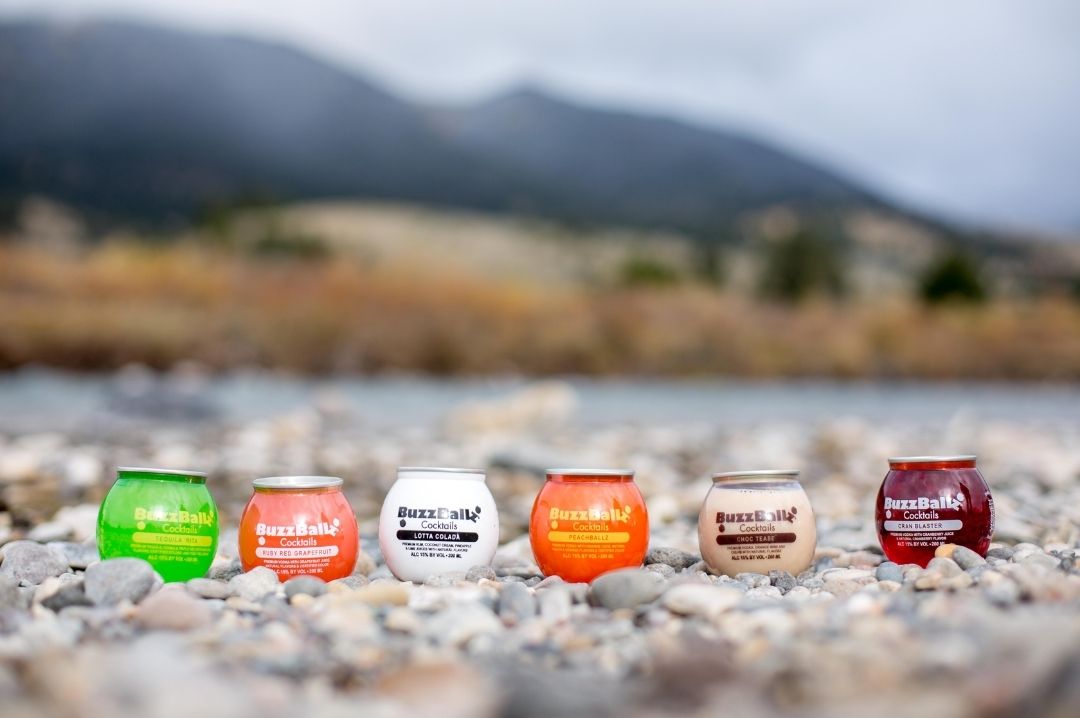 BuzzBallz cocktail flavours. Courtesy of Southern Champion.
Do you have a distillery tour/tasting room experience set in place? And what can we expect from it?
We have a fantastic showplace in Dallas -- an amazing bar, water wall, and kitchen to offer bar food. We have a little store for consumers to buy swag. Once COVID is under control, we will open up to the public for weekend tours without having to book a private tour.
Where can we find BuzzBallz?
BuzzBallz is available in the USA nationwide in a variety of retail outlets, grocery stores, convenience stores, liquor stores, entertainment venues, and bars. We recommend using our product locator at BuzzBallz.com because there are just too many to list.
BuzzBallz is currently working with a partner in the UK for entry into the market in 2022. Wish us luck!
Royal Horticultural Halls, London, The Lindley Hall, 80 Vincent Square, London SW1P 2PB, United Kingdom, United Kingdom
Register Now
Royal Horticultural Halls, London, The Lindley Hall, 80 Vincent Square, London SW1P 2PB, United Kingdom
Register Now