Holidays in Covent Garden: Miracle bar, Ramsbury, and more
Take your holiday season celebrations to the next level with Covent Garden's ecstatic pop-up bars and winter festivals.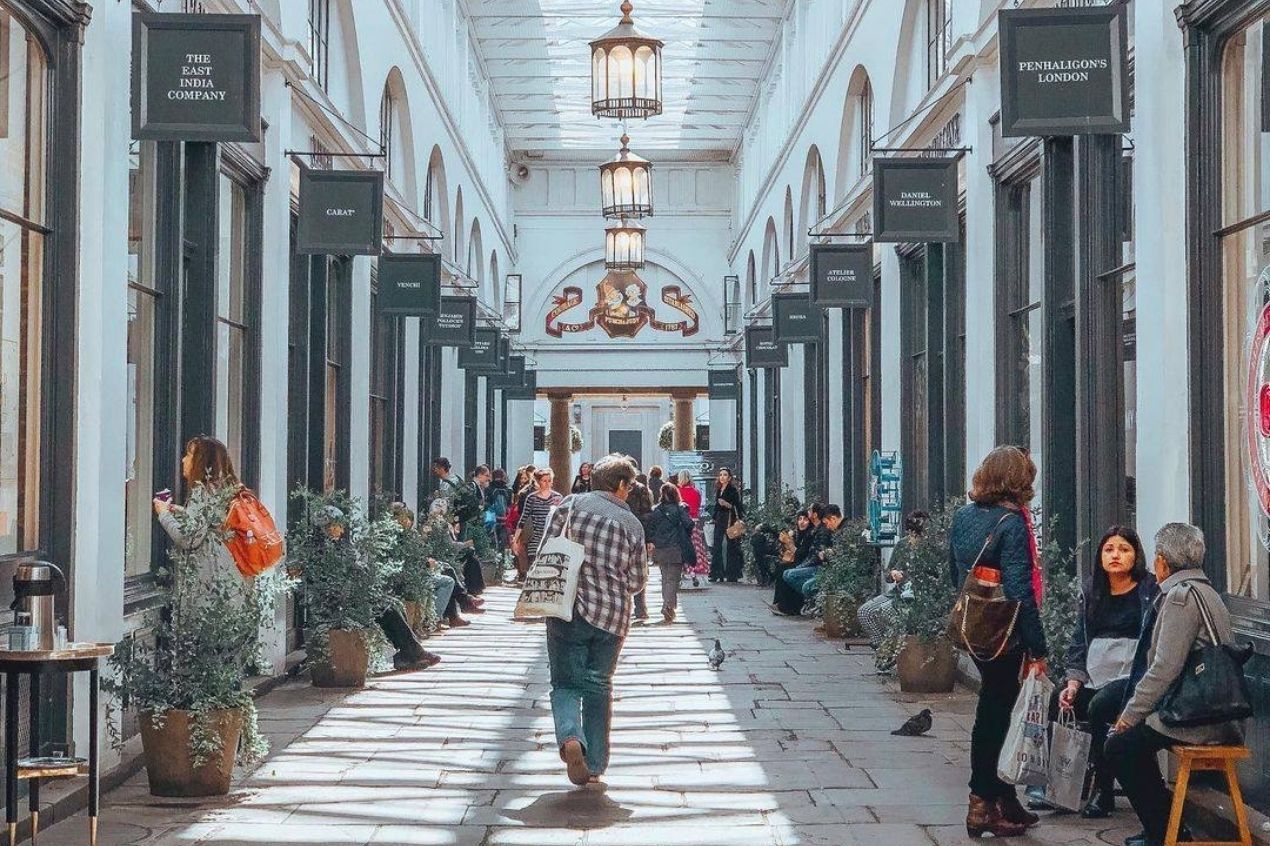 Covent Garden changes its colours during this time of the year, with its ever-present malls, finest restaurants, and lively markets. The neighbourhood will live up to its bill of London's most fashionable centres with its fancy assortment of activities.
So, whether you're hunting for the best mulled wine or craving a Christmas sandwich, these holiday-themed spots are exactly what you are longing for in London this Christmas.
[[relatedPurchasesItems-23]]
Covent Garden Christmas Village
(Throughout December)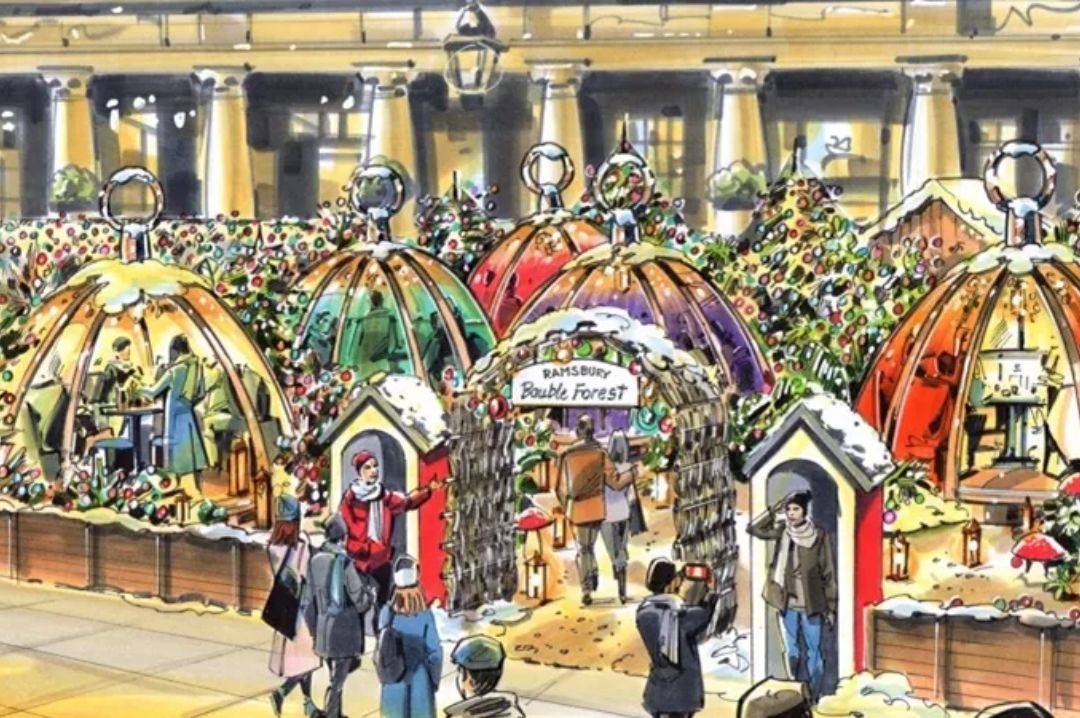 Covent Garden Christmas Village, Source: Website
The magical Covent Garden Christmas Village on the piazza will bring together a range of winter festivities in the Christmas tree forest from the Ramsbury Forest Domes to winter forest archways, food offerings from local restaurants, festive bars serving mulled wine, cider, boozy hot chocolates, and more.
At the Santa sleigh festive photo spot, you can click a few pictures, and try the award-winning Ramsbury Single Estate Vodka at one of the luxury festive igloos for an exhilarating dining experience in the midst of a Christmas forest.
Location - Cranbourn St, London WC2H 7AR.
Timings - 12 pm to 10 pm
Skate at Somerset House
(Throughout December)
Skate at Somerset House with Moët & Chandon
Proclaimed as London's best ice skating event, Skate at Somerset House returns in partnership with Moët & Chandon after a year's absence in the English capital.
From the humongous 40 foot decorated Christmas tree, trailblazing rinkside DJ sets, drink options like mulled wine and champagne, a pop-up food stall from the Alpine restaurant, skating lessons from Skate School, and a front-row view from the Skate Lounge, the mega event will grace you will all things Christmas.
Ticket price: starts at £11 for adults and £8.50 for children.
Location - Strand, London WC2R 1LA.
Disney's Frozen in Covent Garden
(Throughout December)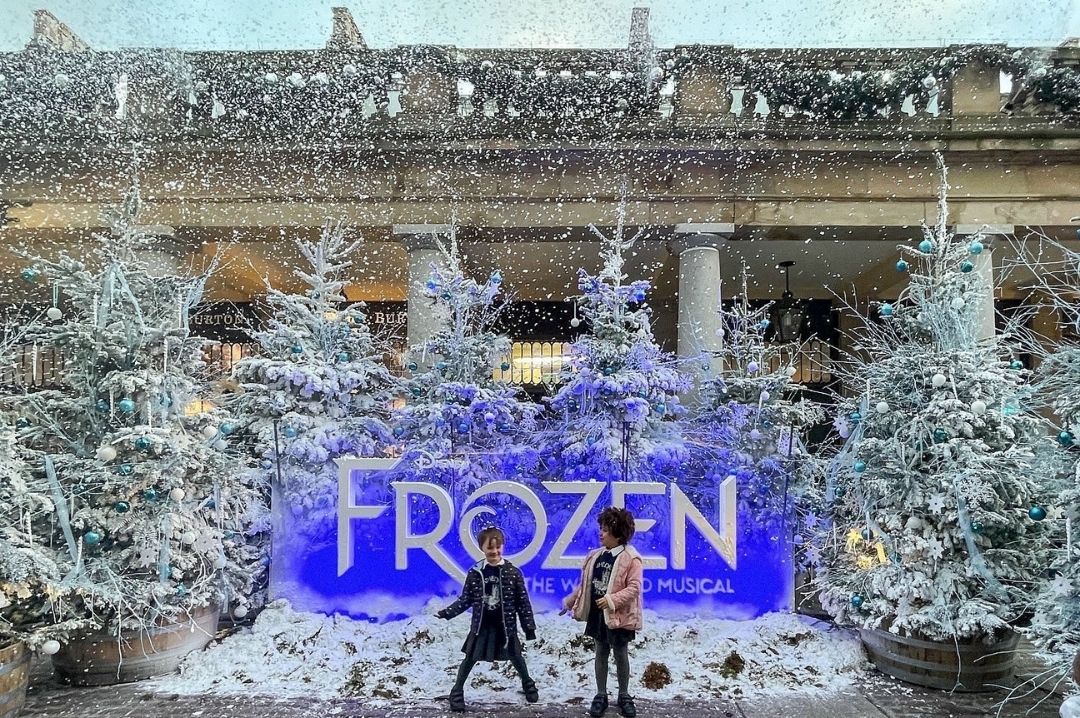 Disney's Frozen in Covent Garden, Source: Facebook
Divided into two sections, The Frozen Forest and The Frozen Infinity Chamber, Disney's Frozen in Covent Garden will let you build your own snowman, while fresh snow flurries dress the Christmas trees in a white gown.
The immersive experience will make you a part of the emphatic movie in true Elsa style that appears in an ice overhaul and 3D neon installations at the Floral street entrance.
Location - Cranbourn St, London WC2H 7AR.
Grab a drink at Eve Bar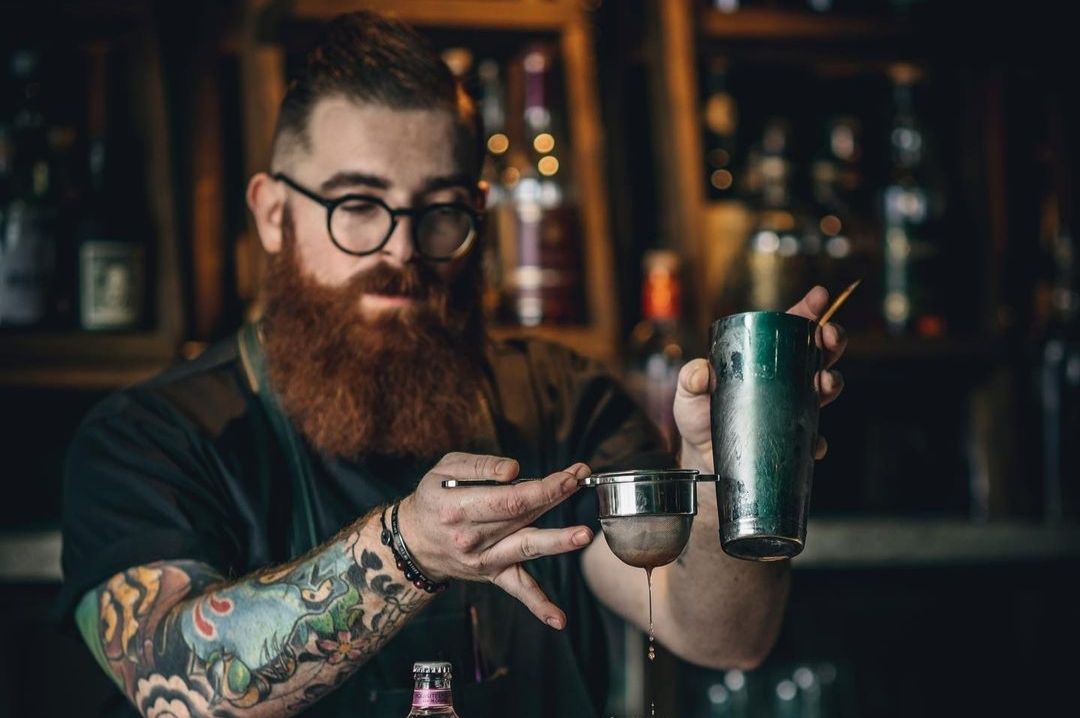 The bartender making a cocktail at Eve Bar, Source: Instagram
The Eve's Christmas cocktails will help you settle in the holiday mood in no time. Nestled beneath the Frog restaurant, Eve Bar is a dimly lit hideaway serving imaginative cocktails from their stand-alone bar. But during the Holiday Season, Eve Bar lights up like no other.
You wouldn't find a cocktail bar as elusive as this one in the Covent Garden, hypnotising guests with marvellous seasonal creations such as the Christmas Pudding Mule, No Egg in my Nog, Naked Potato, and Iced Toddy.
Location - 34 Southampton St, London WC2E 7HF.
Timings - Closed (Sunday to Monday)
4 pm to 11 pm (Tuesday to Wednesday)
12 pm to 11 pm (Thursday to Saturday)
The Winter Warmer Fortnight
(10-24 December)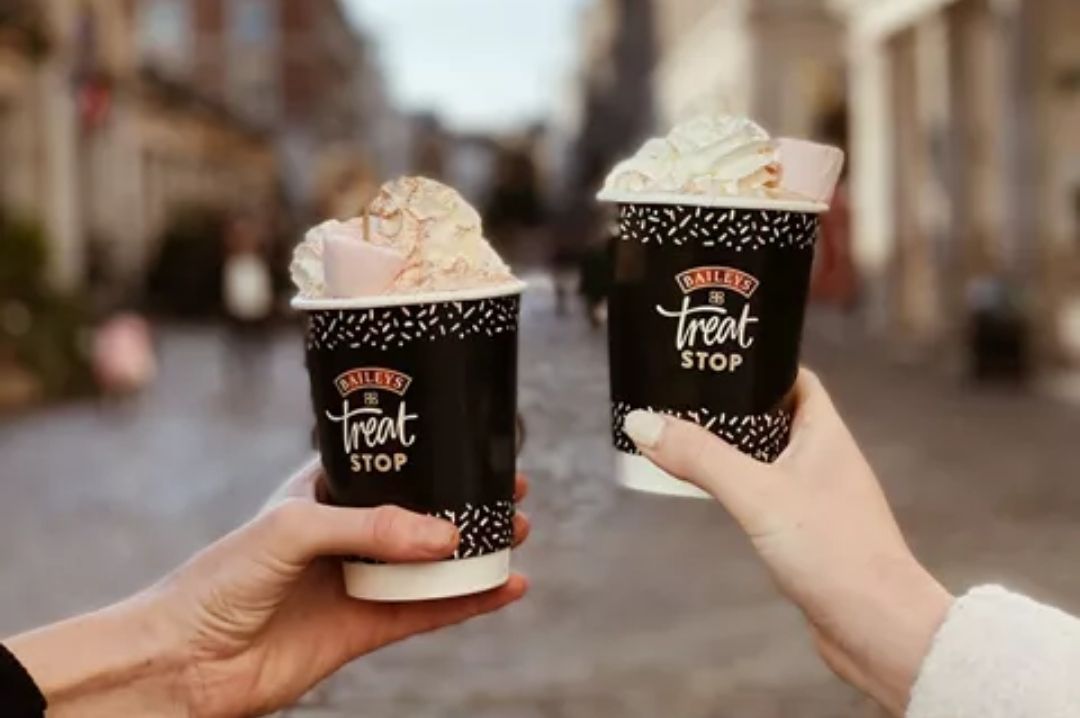 Hot festive drinks, Source; Website
Storming Covent Garden with hot festive drinks from some of London's most desired bars, The Winter Warmer Fortnight will cater to all kinds of boozy thirsts.
Here is a list to find your go-to winter drink in Covent garden:
Mulled wine - Frenchie, The Christmas Cart, and The Deli at Petersham Nurseries.
Mulled sake - Stick 'n' Sushi.
Mulled rosé - Mrs Riot.
Fig Eggnog - The Delaunay.
Christmopolitan - Din Tai Fung.
Spiced Elderfashioned - Din Tai Fung.
A few other well-renowned drink and food stations that can be found in the neighbourhood are Darjeeling Express, Mariage Freres, and Ladurée. And, if you find yourself in the West Piazza area, try the G&T prosecco and hot spiced gin punch at the pop-up bar organised by Dirty Martini and Johnnie Walker.
Location - Covent Garden, WC2 London.
Enjoy the festivities at Miracle at Henrietta
(Throughout December)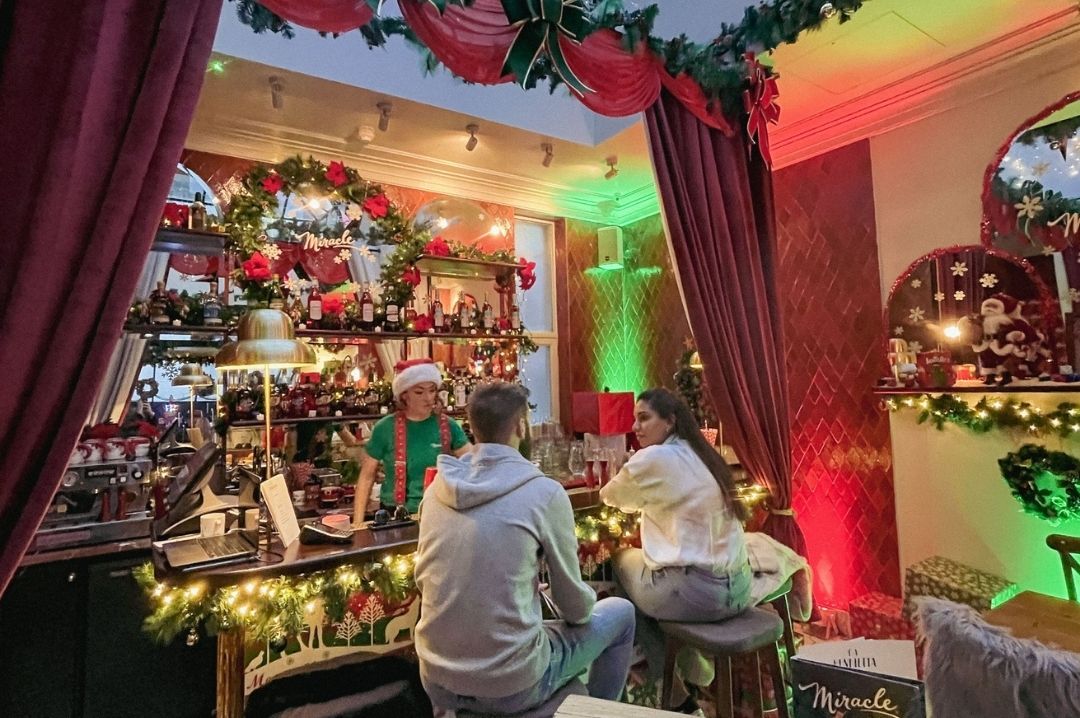 Miracle at Henrietta, Source: Facebook
As you look to take a break from your shopping spree in Covent Garden this Christmas, Miracle at Henrietta will open its door, welcoming you with a dose of the much-needed cocktail break. And not just any cocktails, but Christmassy ones poured into an array of themed glassware such as the Santa's Head Mug, Christmas Carol Barrel, SanTaRex Mug, Santa Pants Mug, and other pieces of glassware you can take home.
Their cocktail range covers all the Christmas themed drinks you can think of, from Jolly Koala, Elfing Around, Bad Santa, Jingle Balls Nog, Snowball Old Fashioned, Christmapolitan, and many more. To go with the drinks, lamb and cumin skewers with spicy mayo, sourdough bread, and chickpeas fritters are delectable options worth glancing at.
Tucked away on the mezzanine level, the bar dons a new look, thanks to the Miracle making its way from the US with retro decorations and colourful lights.
Location - 14 15 Henrietta St, London WC2E 8QH.
Timings - 12 pm to 11.15 pm (Monday to Thursday)
12 pm to 12.15 am (Friday to Saturday)
12 pm to 10.15 pm (Sunday)
Header image - Covent Garden London, Source: Facebook