Brockenchack Wines Brings Glory to Barossa
Trevor Harch's unrequited love for Barossa shined through his wine's award-winning performance at the 2021 London Wine Competition.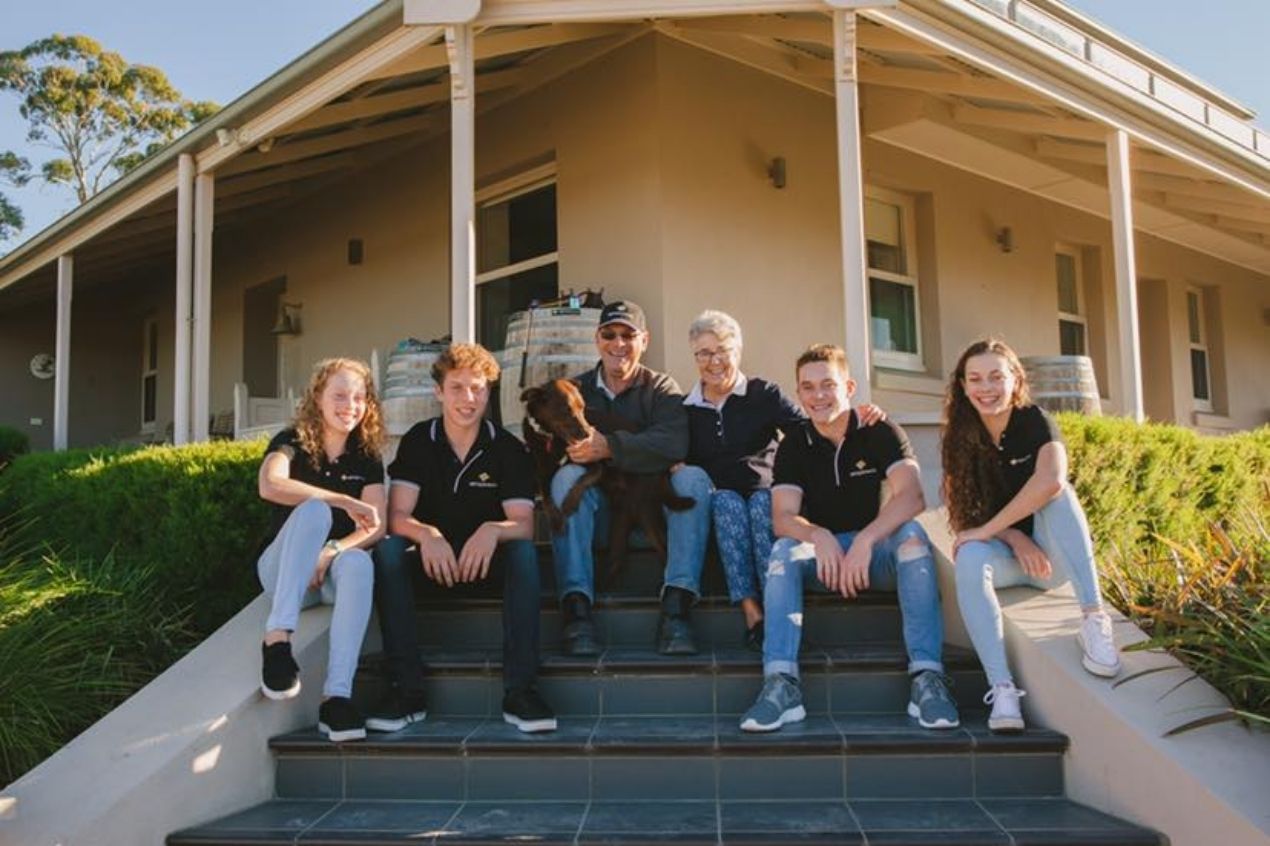 Avid wine enthusiast since his early thirties, Trevor Harch came to a conclusion that there really was no wine that tasted as good as a Barossa Shiraz. Long time Sunshine Coast residents Trevor and Marilyn Harch developed quite the love affair with Barossa. After several years of visiting, falling in love with its people and history and of course the wine, the couple backed up their love by purchasing the historic Tanunda Cellars bottle shop.
As much as they loved the bottle shop, which they still maintain with the same passion, Trevor wanted to do more for the place he had come to love. He became a voice for Barossa, showcasing and supporting boutique Barossa wineries through his avenues. Gaining years of experience in the wine growing business, Trevor's next step was to purchase an established vineyard in Eden Valley's Kenyonton.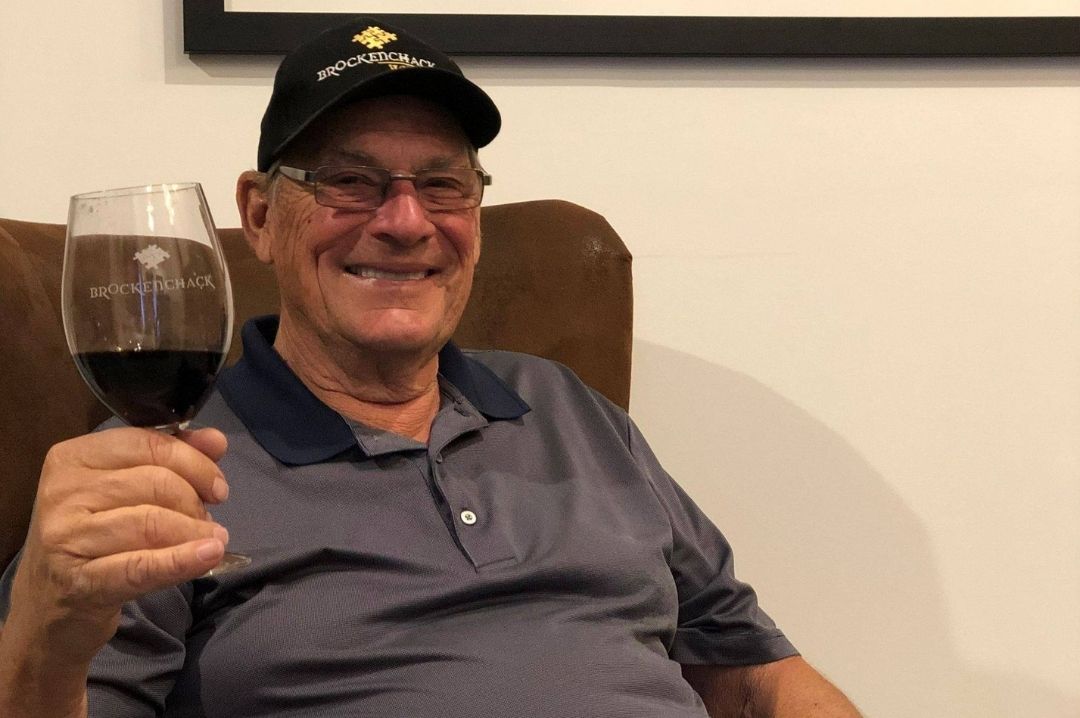 Trevor Yarch of the Brockenchack Wines, Source Facebook
In 2007, with the vision of one day retiring in the same place with Marilyn, Trevor set out to grow grapes and produce his own wine. Thus, the tale of Brockenchack Winery began. A family endeavour, Brockenchack Wines is named after Trevor and Marilyn's four grandkids, Bronte, Mackenzie, Charli and Jack. Producing three tiers of Shiraz, the Zip Line, the Jack Harrison and the William Frederick, the winery also creates Rosé and Sparkling Shiraz along with a few other varietals.
Trevor and Marilyn's hard work was never going to go unnoticed. Their love for Barossa and its wines found new representation as four of their wines were richly awarded at the 2021 London Wine Competition. A competition that judges wines on their quality, value and packaging, Brockenchack's performance at the competition was among the best.
Brockenchack 2017 Jack Harrison Shiraz
The highest-scoring wine at the 2021 London Wine Competition from the Brockenchack family, the 2017 Jack Harrison Shiraz has a huge blast of cassis-driven pepper spiced plum, over a savoury 'butchers block' undertone on its nose. The palate is a wall of juicy, lush, dark berry fruit kept in shape by the tramlines of beautifully silken tannins. The long and persistent palate has an impressive balance and is made to be elegant and memorable.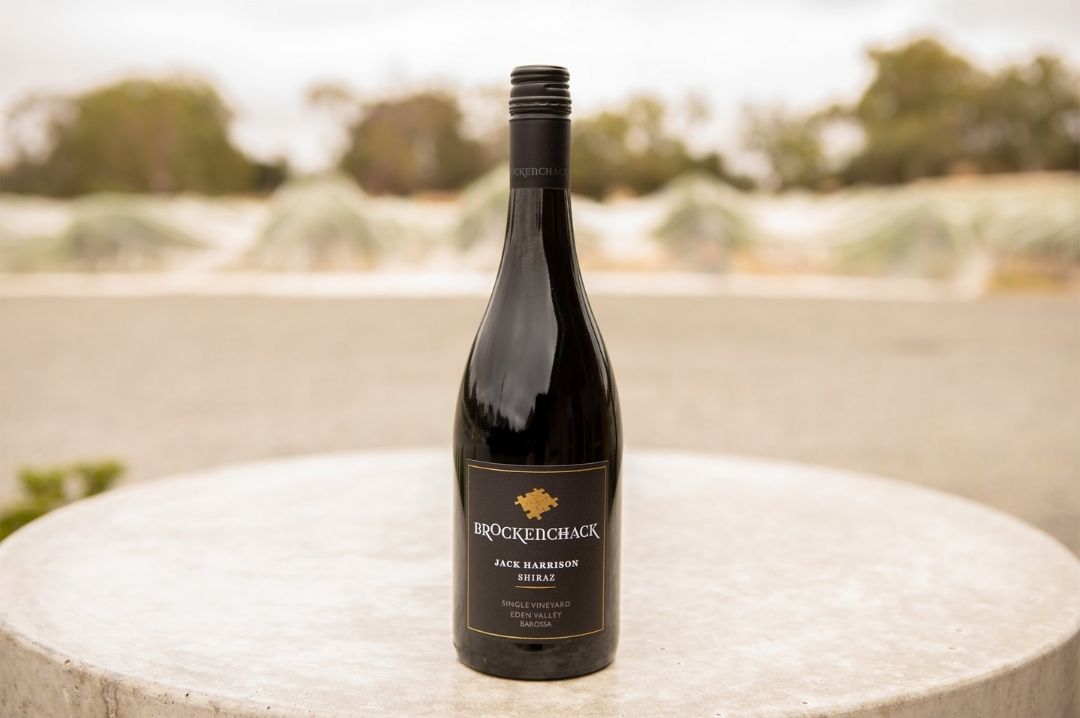 The Jack Harrison Shiraz, Source Facebook
A cool climate, premium shiraz, the 2017 Jack Harrison Shiraz is named after grandson Jack who is currently training to become a future winemaker and viticulturist at the winery. Its 91 points is a representation of just how good the wine is.
Brockenchack 2018 Miss Bronte Cabernet Sauvignon
This high country Eden Valley single-vineyard Cabernet Sauvignon scored 89 points at the London Wine Competition. The wine has a truly impressive aromatic opening on the nose with a pungent core lift of blackberry, cracked bell pepper with dark chocolate and a splash of raspberry. The palate is long with drying tannins underneath a strip of concentrated cassis and green peppercorns.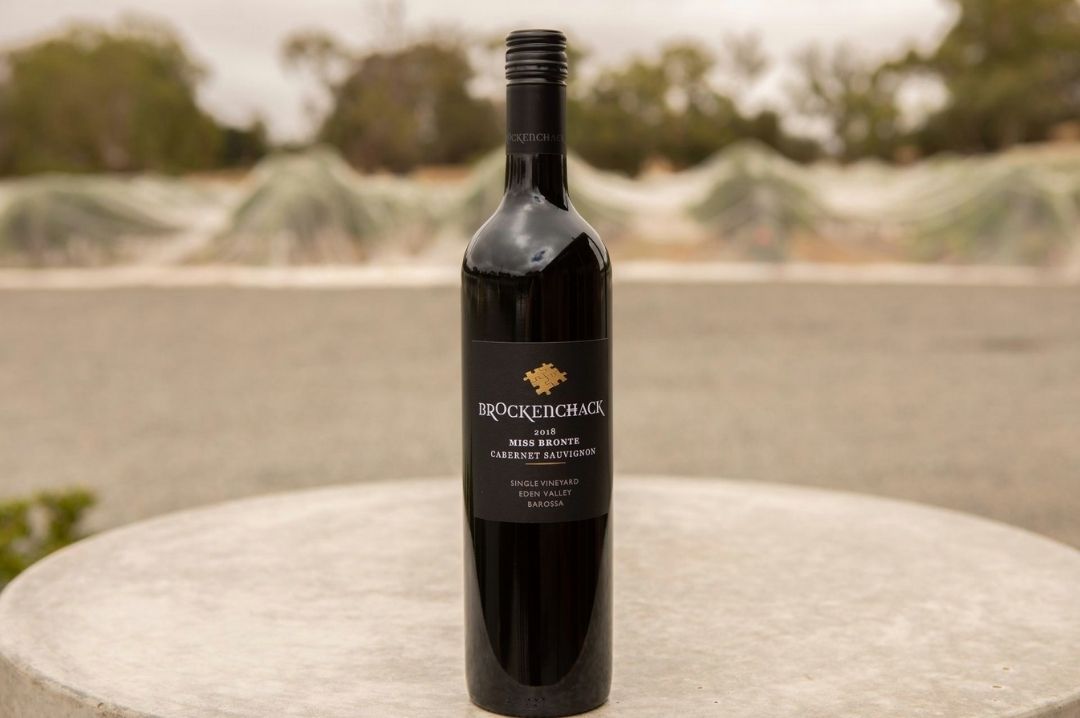 The Miss Bronte Cabernet Sauvignon, Source Facebook
The Miss Bronte Cabernet Sauvignon is a great match for a ribeye or steak, warm roasted beets and goat cheese salad, a smoked pork Kassler chop or a lamb rack with onion jam. The inky dark red wine with crimson hues is one of the few remaining Cabernet Sauvignons from Eden Valley and a great representative of them.
Brockenchack 2018 D.E.N Reserve Cabernet Sauvignon
The newest inductee to the premium range of Brockenchack wines, the Brockenchack 2018 D.E.N Reserve Cabernet Sauvignon is made by none other than superstar Jo Irvine. A large and expressive wine, the D.E.N Reserve Cabernet Sauvignon pairs perfectly with a roast lamb, big chunky potatoes and a large serve of gravy.
Named after Darren Edward Naylor, the wine brand manager at the winery, the D.E.N Reserve Cabernet Sauvignon has intense flavours of dark mulberries and blackberries and is full bodied. Scoring 87 points at the competition, the wine's journey has begun on a great note. The wine is currently in limited production and only available on pre-order.
Brockenchack 2018 Zip Line Shiraz
Rosewood red purple in colour with a dense rose petal perfume, plum quince fruits and a hint of vanilla on the nose, the 2018 Zip Line Shiraz impresses right from the get go. The mouth is full of warm lush purple fruits held together by the well balanced tannins. Made from the Shiraz grapes at the Eden Valley single vineyards, the 2018 Zip Line Shiraz is a smooth ride until the end, much like the zip line cable at the vineyards that it is named after.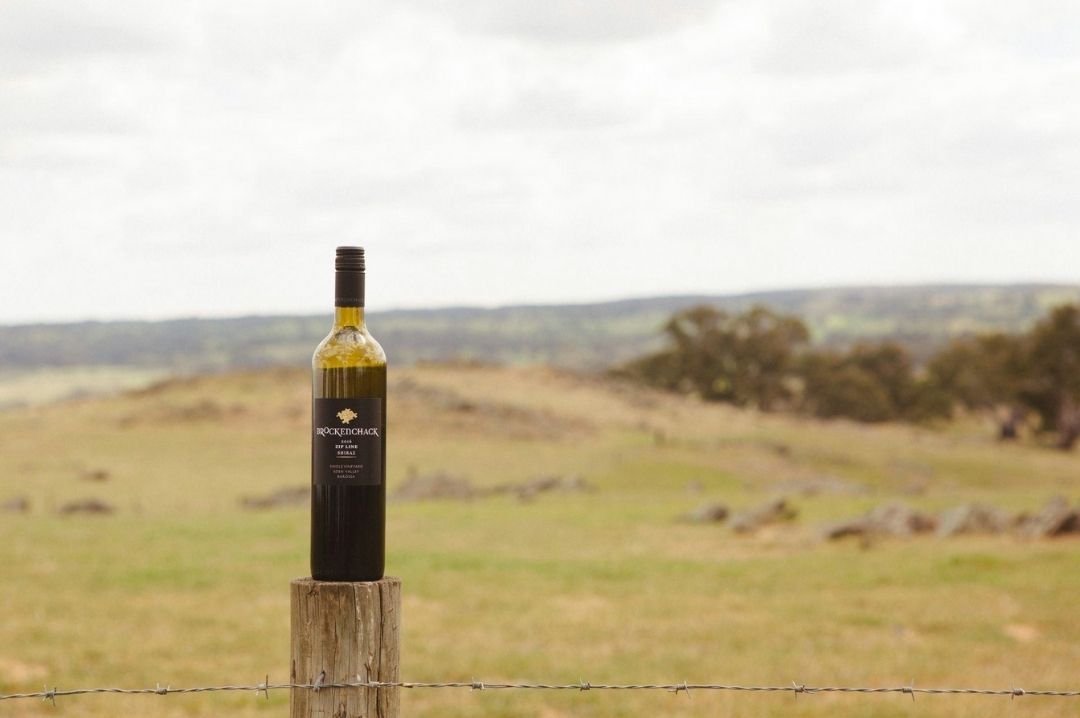 The 2018 Zip Line Shiraz, Source Facebook
The wine is a great food pairing option made for rich, meaty dishes. Enjoy the 2018 Zip Line Shiraz with bacon wrapped filet mignon and garlicky mushrooms, a chunky steak and onion pie, slow-roasted lamb shoulder or spaghetti bolognese or meatballs or a classic like Osso Bucco.
Alongside these four London Wine Competition award-winning wines, the Brockenchack Wines collection also includes a few other quality wines that you can enjoy. From the 2021 On Point Pinot Grigio to the 2020 Tru-Su Rose, their catalogue is full of wines made for special occasions.
The Brockenchack Wines experience does not end with the wines though. The winery also provides a detailed Vineyard Buggy Tour, a one hour comprehensive experience that begins with wine tasting at the cellar door. It is followed by a private farm buggy tour across the winery's undulating property along with fascinating insights from owner Trev. With the tours subject to Trevor's availability, it is better to contact and book your tour beforehand.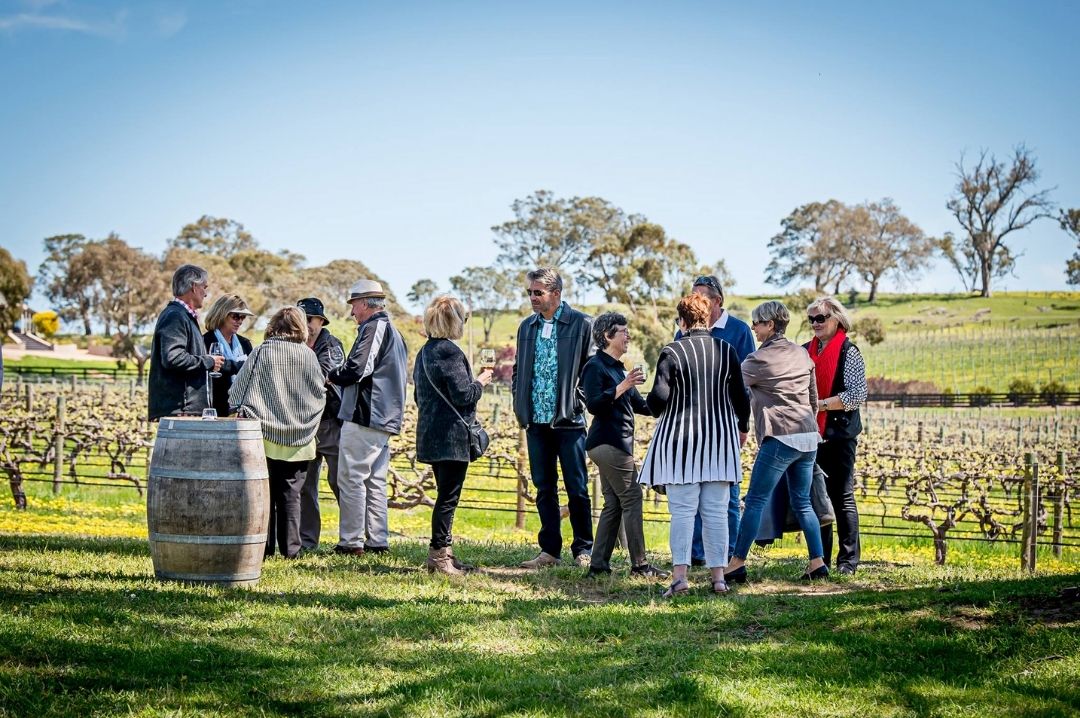 A Day Out at Brockenchack Wines, Source Facebook
The winery also offers a luxurious bed & breakfast at their beautifully restored 1880s vineyard homestead. Nestled in the Barossa's picturesque Eden Valley, the bed & breakfast is offered to a maximum of four people and comes with some great amenities. A great place to stay for a long weekend whilst sipping on the fine wines from the Brockenchack collection.
While planning the trip is bound to take time, keeping a tab on the latest happenings at the winery and keeping an eye out for their products definitely won't. All you have to do is follow the winery's official Instagram and Facebook handles and you can enjoy a virtual Brockenchack experience until you visit.
Header Image Brockenchack Wines, Source Facebook
Royal Horticultural Halls, London, The Lindley Hall, 80 Vincent Square, London SW1P 2PB, United Kingdom, United Kingdom
Register Now
Royal Horticultural Halls, London, The Lindley Hall, 80 Vincent Square, London SW1P 2PB, United Kingdom
Register Now