The best London Christmas Markets to drink at
The magic of Christmas in London is not just in the gifts and the trees. It's in the markets that bring the city together for celebrations and drinks.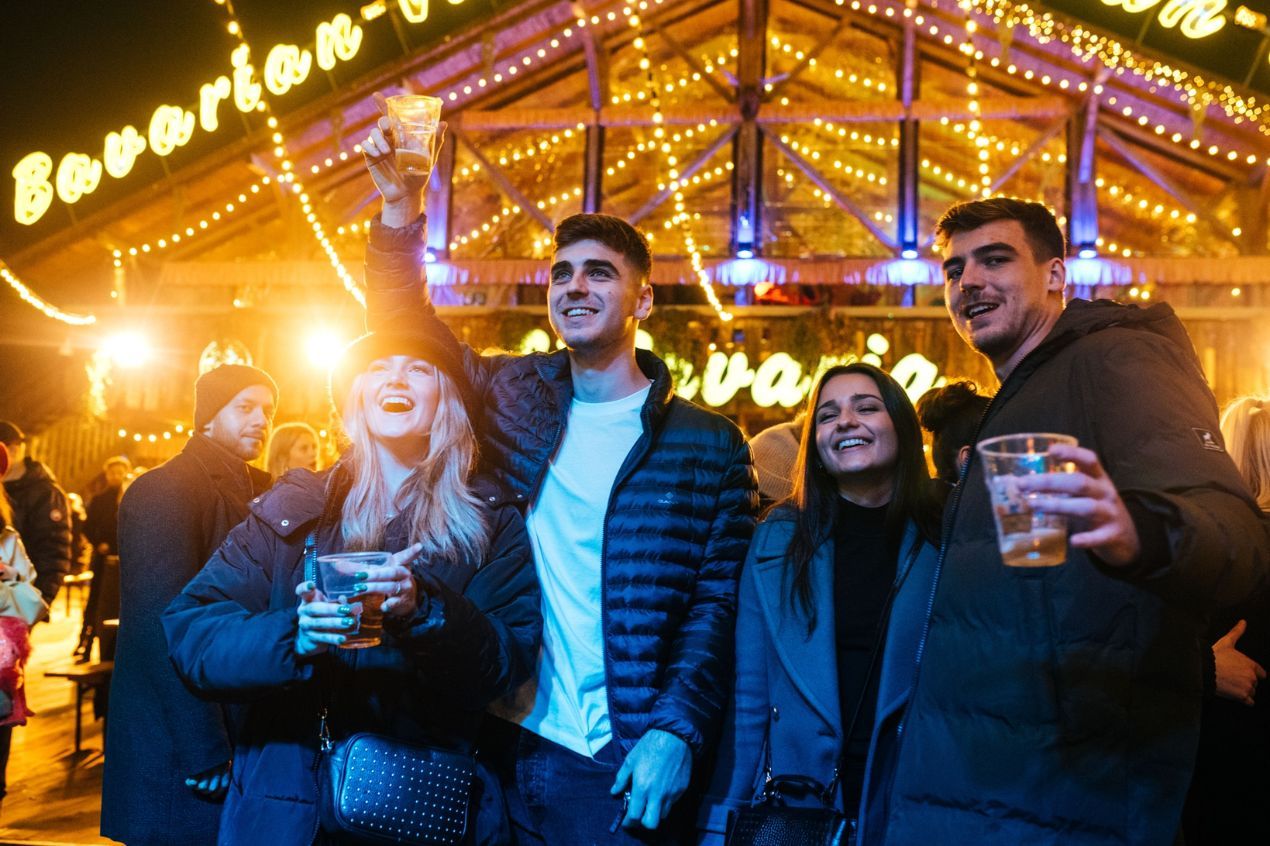 Minced pies, mulled wines, and everything nice. In London, people flock the streets, in their jumpers, ugly sweaters and Santa hats looking out for plenty of things, from street food to binge drinking spots.
As the city takes over a colour of happiness, fairy lights create an enchanting glow over the capital, Christmas markets make their presence felt yet again, as they usually do this time of the year. Hop from spots in Hyde Park or grab a cocktail by the Thames, London's Christmas Market scene is buzzing with plenty of action this year-end.
Winter Wonderland at Hyde Park
(19th November to 3rd January)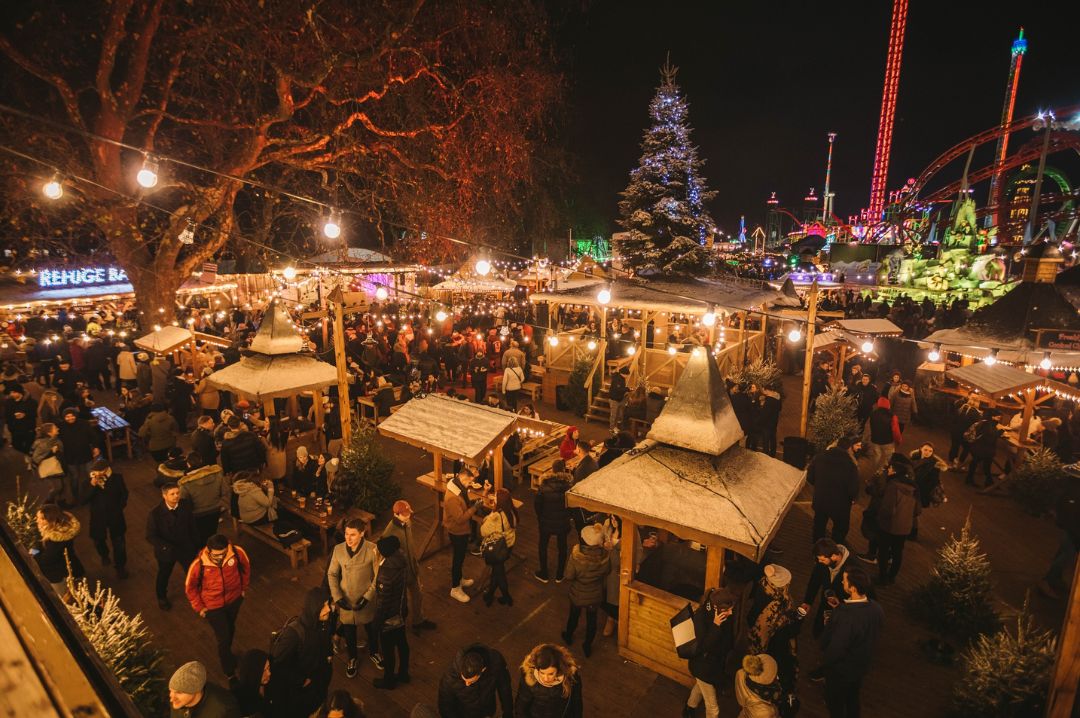 Winter Wonderland Christmas, Source Facebook
The heart of Hyde Park will be home to one of the finest holiday and Christmas markets in London for well over a month. The excitement from the hosts has doubled up this year as Wonderland did not happen in 2020. An all-day market, Winter Wonderland at Hyde Park is a six-week treat with something fun in place for people of all ages. While the market runs in the morning at a leisurely pace, the festivities transform Winter Wonderland sparkling.
There's plenty of stalls and places in Winter Wonderland at Hyde Park to enjoy a bite, a sit-down meal, and of course, a festive tipple or two. The highlight of the drinking scene at this Christmas market which has places like Bavarian Village, Carousel Bar (a slow 360-degree spin bar based on a traditional carousel), Thor's Tipi and Explorer's Rest is Bar Ice. The "coolest" bar at Winter Wonderland, Bar Ice is a funky 70s themed bar where everything will be entirely crafted from ice. In a 20 minute session, people can enjoy delicious alcoholic and non-alcoholic cocktails and drinks, all served in pre-carved ice glasses.
Location- Hyde Park, Bandstand Winter Wonderland, London W2 2UH, United Kingdom
Holidays at Borough Market
(22nd November to 9th January)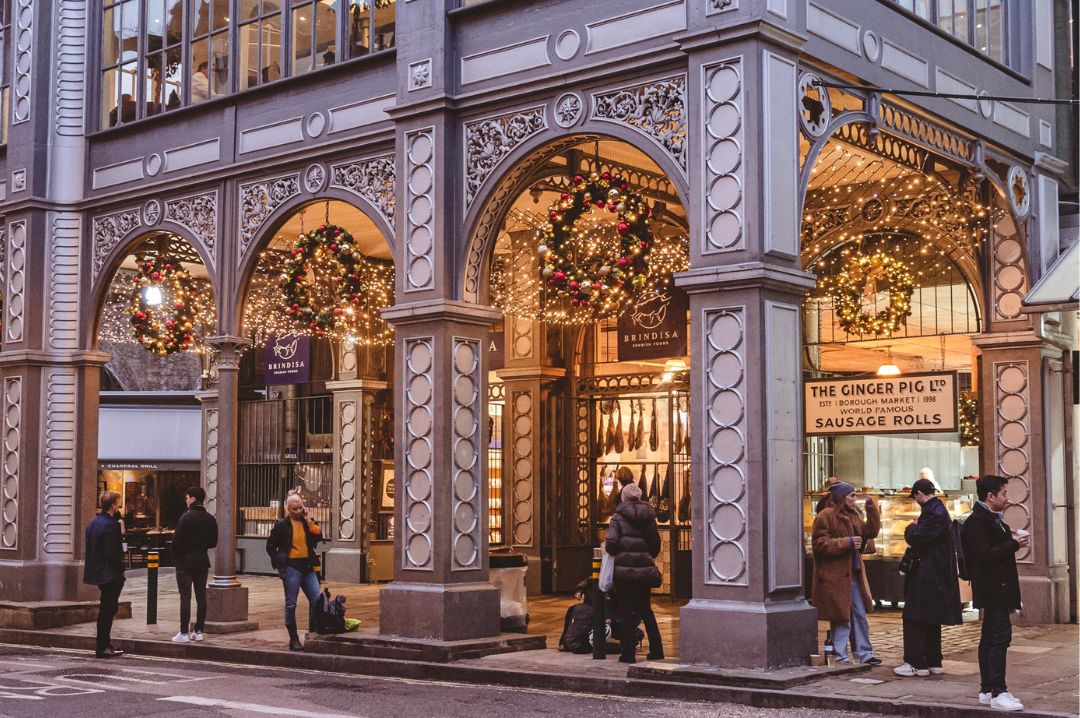 Christmas festivities at Borough Market, Source Facebook
One of, if not the most, loved London markets, Borough Market is South London's Christmas party location. For decades, the market turns up its charm come the holidays, with fairy lights and holiday decorations making the simple market bright and festive. Borough Market is home to several traders who know how to please the locals with their loving, comfort food options and drinks. During this holiday season, Borough Market will have plenty of places to grab a pint and have a bite.
Offering a dizzying amount of distinctive food and drinks, visitors can enjoy cocktails, beers, and more at over 100 stalls throughout the holiday period. Those who love their glass of wine can head to Bedales of Borough, cider lovers can chill at The Cider House, traditionalists can go straight for The Globe Tavern while those that enjoy specialty beers can sit down and enjoy a chilled glass at The Rake. Holidays at Borough Market will be spreading the cheer as 2022 comes around, go and drink it in.
Location- Borough Market, 8 Southwark Street, London SE1 1TL
Selfridges Christmas Market
(5th November to 24th December)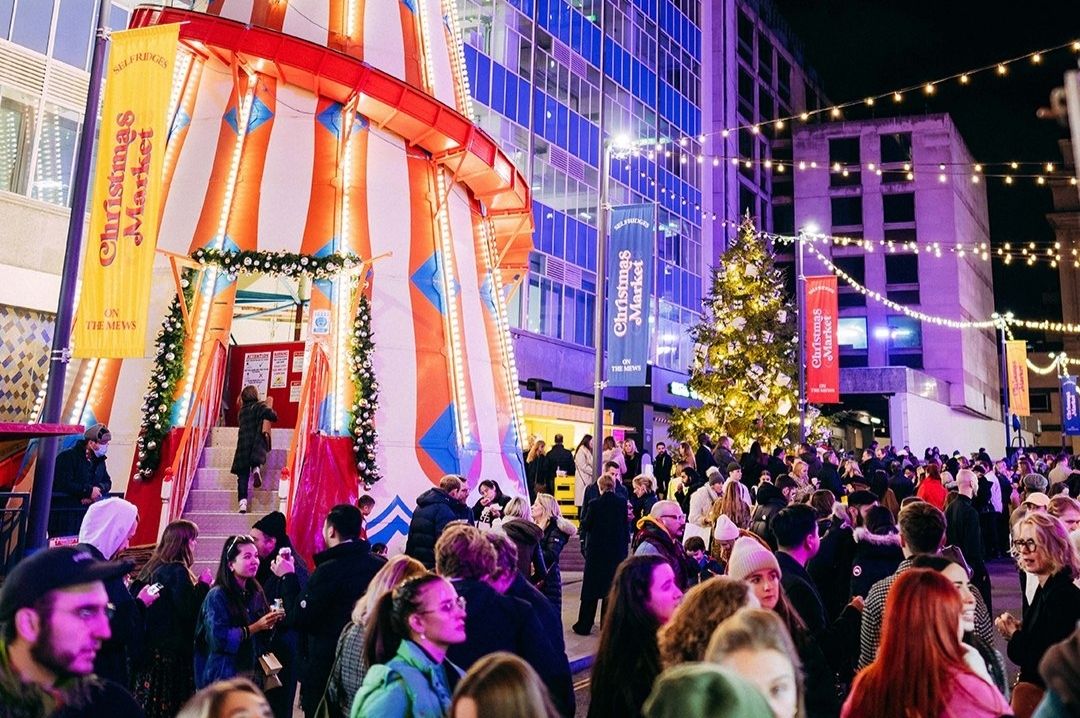 Selfridges Christmas Market on the Mews, Source Facebook
Did you get the news? Selfridges Christmas Market on the Mews is back for a second year running. Bigger and brighter than 2020, Selfridges Christmas Market will showcase plenty of amazingly, elegantly lit Christmas trees, an impressive performance from Santa and his friends, festive gifts, bucket loads of appetizing street food and plenty of drinks.
On the plates, feast on seafood by Calamari Canteen, burgers and chips by The Tramshed Project, doughnuts by Treat Club, hotdogs, pizzas, and other savoury favourites. These delights can be paired with warming tipples from the three bars at the venue. Classic options like mulled wine and cocktails, cold beers and wine bottles, the drinks vendors will have quite a few options ready to serve for the market's near two-month duration.
Location- Selfridges, 400 Oxford St, London W1A 1AB, United Kingdom
Southbank Centre Winter Festival
(4th November to 2nd January)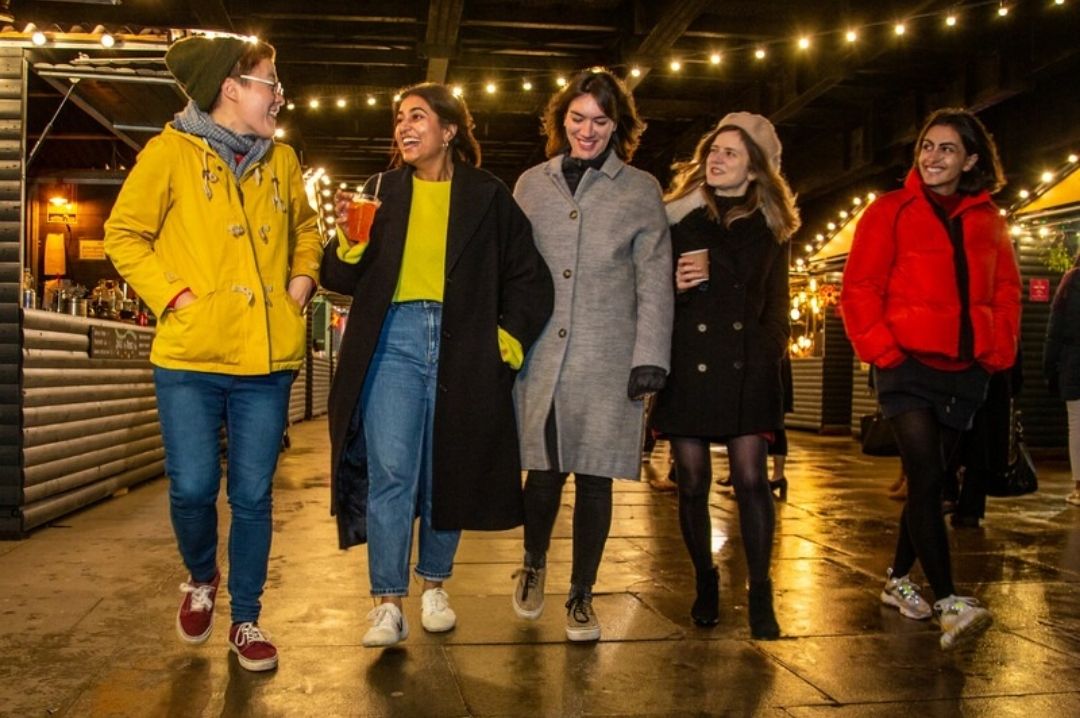 Winter at Southbank Centre, Source Facebook
To start, Southbank Centre Winter Festival and Southbank Centre Winter Market are two different events at Southbank Centre. Here, the focus will be on the Southbank Centre Winter Festival. What promises to be a couple of months of fun by the Thames, there will be plenty of things to do under the twinkling lights and the glitter around the festival. Complete with indoor and outdoor events, Southbank Centre Winter Festival will have lots of amazing drinks to get refreshed and charged up.
Those wondering who will be serving the drinks, here's what you can enjoy. Jimmy's Lodge will pair their hot toddies, mulled wine, and hot buttered rum with a feast of fondue, steak and French cuisine. Draught beers from Brixton Brewery can be enjoyed at Beltane & Pop where you can also sip on spiced cider and more. Grays & Feather will pop the cork on some brilliant sparkling wine bottles, making drinking at Southbank Centre Winter Festival a proper treat.
Location- Southbank Centre Winter Festival, The Queen's Walk, London SE1 8XX
Christmas by the River
(16th November to 2nd January)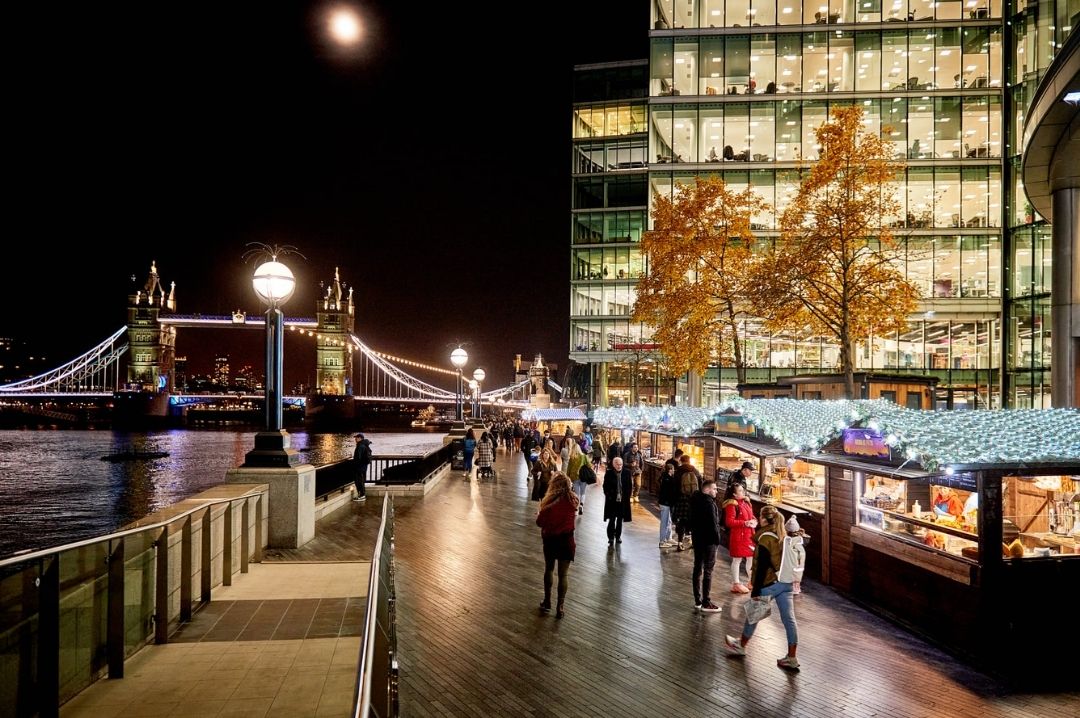 Christmas by River Thames, Source Facebook
When you get two gifts instead of one (not just on Christmas), the joy is immediately doubled, isn't it? Something like that is happening at the Thames, with not one but two amazing Christmas markets lined up by the river. London Bridge City organized Christmas by the River has brought all the feels, filling the hearts of the young and old with loads of joy.
While the glitz and the glamour of Christmas will engulf the market, those who love to enjoy a drink by the river genuinely have a treat on their hands with Christmas by the River. Pop-up food and drink stalls can be enjoyed with a spectacular view of Tower Bridge, The Tower of London and the dazzling London skyline. Gifts, curiosities and drinks, all line up the path at Christmas by the River in the cabins by the paths.
Location- Christmas by the River, London SE1 2RR, United Kingdom
Flat Iron Square's Christmas Market
(16th November to 23rd December)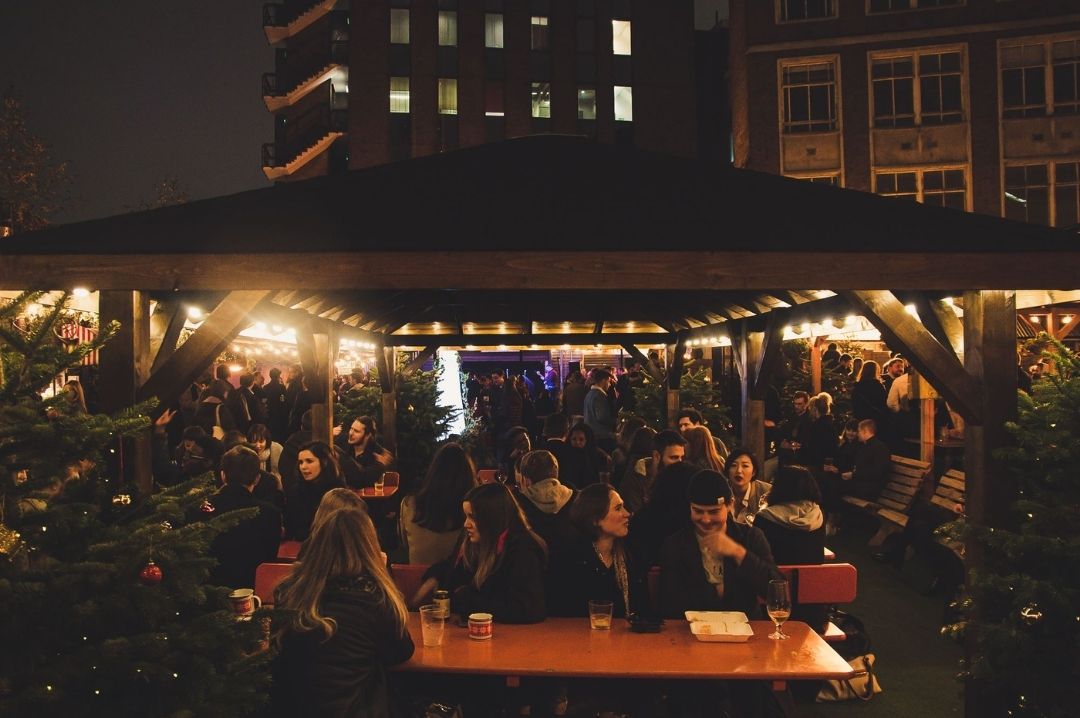 Flat Iron Square's Christmas Wonderland, Source Facebook
London has plenty of spots to spoil you with its riches this Christmas. It also has a few places you can enjoy a quaint setting and enjoy a jolly time with those you hold dear. Flat Iron Square's Christmas Market is a unique combination of both. Flat Iron Square has transformed into one giant Christmas wonderland, with the 40 pine trees surrounding the venue, Christmas booths for groups to sit in and a brand new winter drinks menu on show.
The winter drinks menu has an extensive list of offerings. Mulled wine and hot spiced cider lead a very wintry, Christmassy cocktail menu that will also see the return of classic festive cocktails like Caramel Espresso Martini, Gingerbread Old Fashioned and Seasonal St. James on popular demand. Get cosy and boozy with one (or all) of these Christmas drinks and laugh the nights off.
Location- Flat Iron Square, 53b Southwark Street, London SE1 1RU, United Kingdom
Header Image- Winter Wonderland, Source Facebook