London's best new restaurants of 2021
As 2021 comes to an end, let's round-up London's best restaurant openings of the year.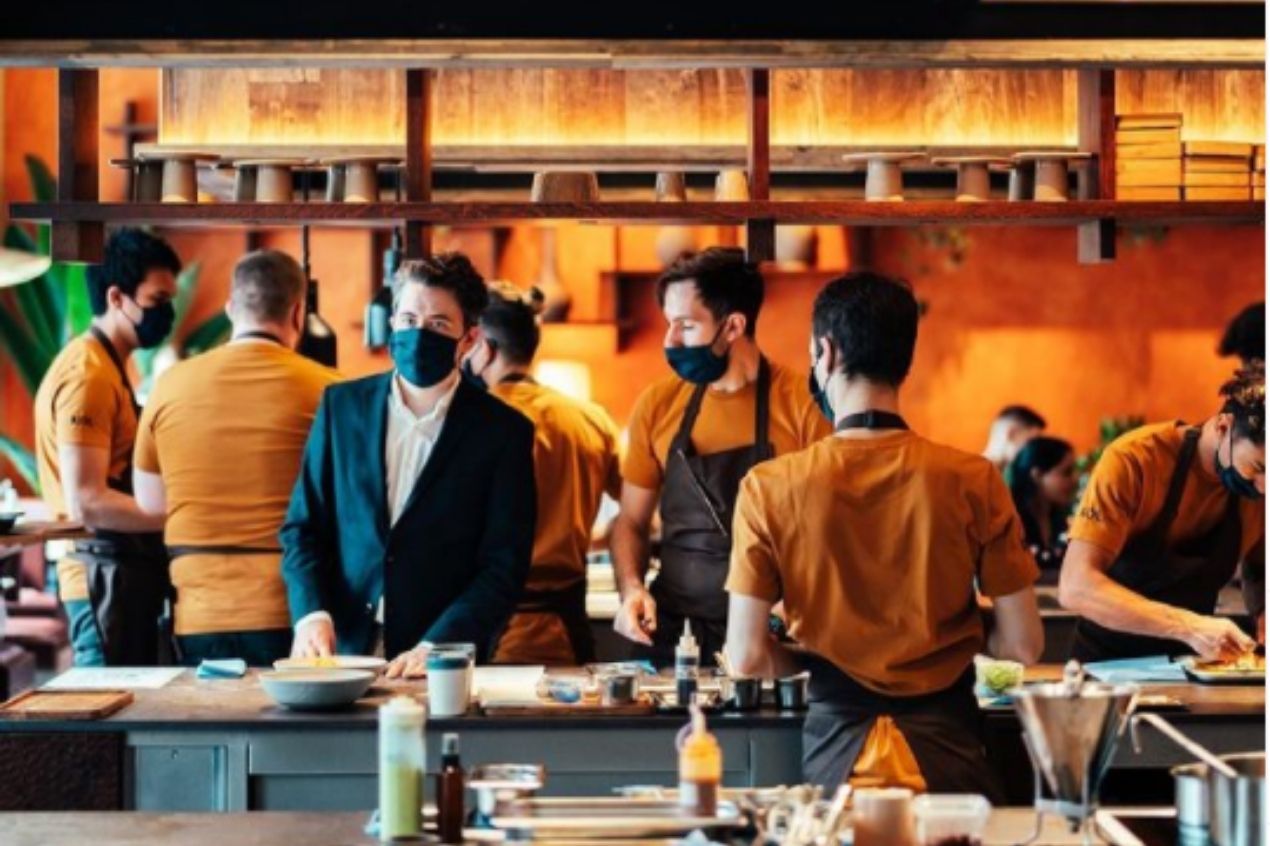 As restaurants and bars started re-opening in 2021, London saw a myriad of new eating and drinking spots take over the city. So as 2022 begins, you can put your regular spots to the side for a while and explore all the new restaurant openings London brought to foodies and drinks enthusiasts in 2021.
[[relatedPurchasesItems-23]]
Sessions Arts Club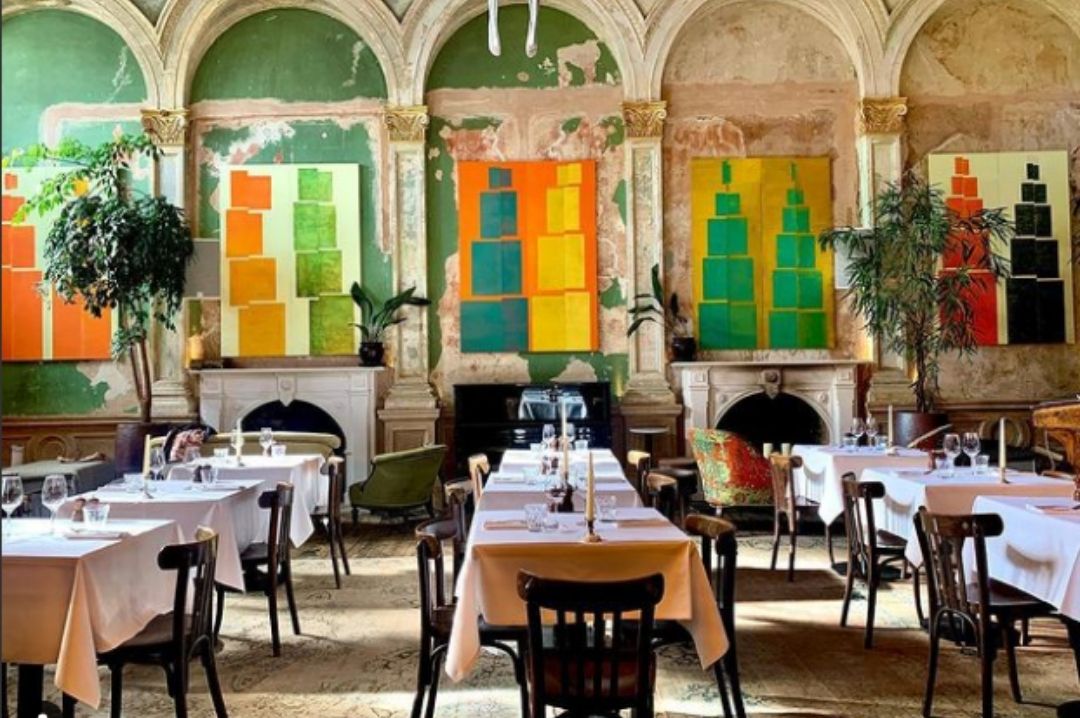 Sessions Arts Club, source: Instagram
Nested in the Old Judges' dining room at Sessions House, Sessions Arts Club offers a high-end menu showcasing international fare along with arts and performance. The restaurant boasts three terraces with fireplaces, a rooftop bar, a garden, and a pool that surrounds the main dining room.
An extensive wine list will reel you in, along with delicious fare by Chef Florence Knight.
Try the fried potato and eel dish or a lonesome crab croquette with a choice of wine or Ginger Negroni.
Where - Old Sessions House, 24 Clerkenwell Grn, London EC1R 0NA
Hours - Wed-Sat
Lunch (12 pm - 2:30 pm)
Dinner (5:30 pm - 10 pm)
Bibi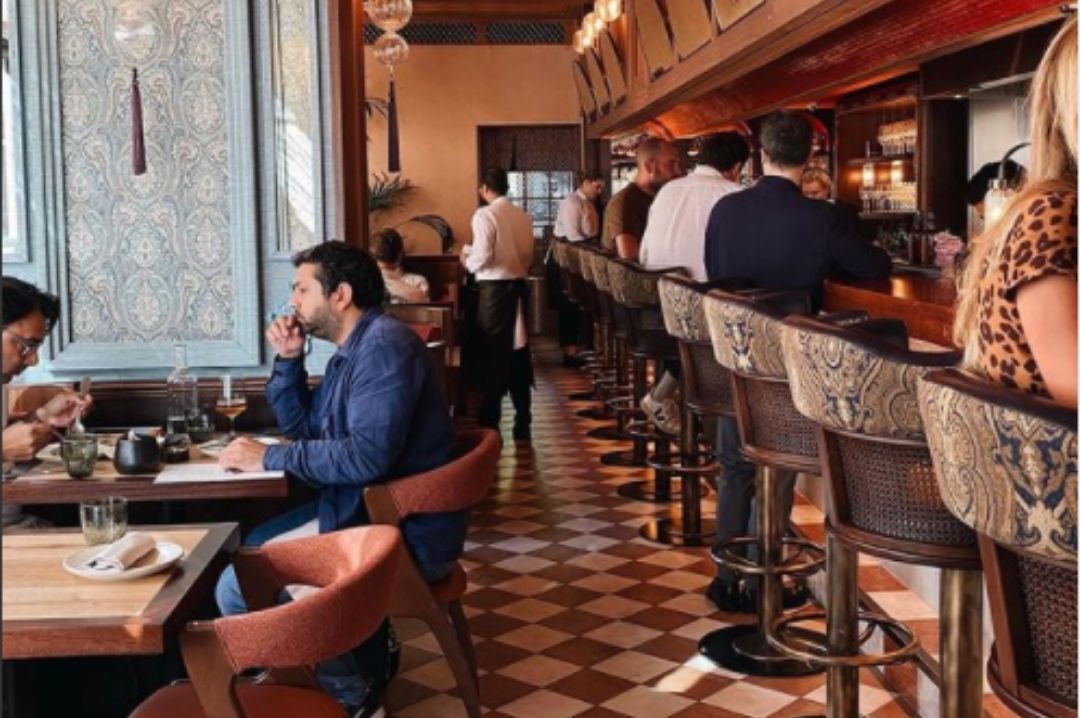 Bibi Restaurant, source: Instagram
Located in the Mayfair neighborhood, BiBi is an Indian restaurant tucked away in a corner, just moments from the madness of Oxford Street. Though the place is small, it has a mighty menu of exquisitely designed dishes.
Their drinks list features some classic cocktails with an Indian twist, a wine selection that offers a range of European and Western pours, and a handful of beers and tea. We recommend trying their Calamansi Gola, made with Calamansi Tequila, lime & mango ginger, green chili, and shaved ice.
Their food menu comprises five sections featuring traditional Indian flavors and seasonal ingredients. Try Sharmaji's Lahori Chicken with a choice of wine.
Where - 42 N Audley St, London W1K 6ZP
Hours - Tue-Wed (5:30 pm - 10:30 pm)
Thu-Sat (12 pm - 2:30 pm and 5:30 pm - 10:30 pm)
Sidechick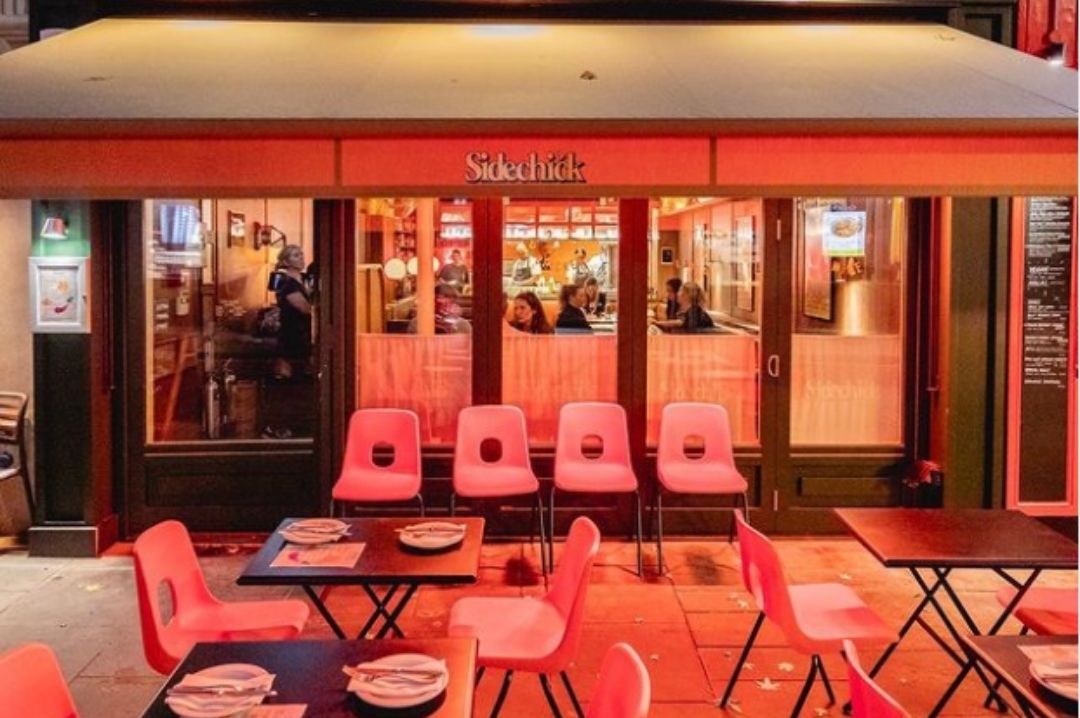 SideChick, source: Instagram
Let us tell you that SideChick is not your average chicken restaurant, instead, it is a lockup delivery service turned wooden booth chicken nirvana set over two floors with outdoor tables. The place is suitable for an informal catch-up, a date night, and for a chill family meal.
Here it is all about roast chicken, and drinks not to be forgotten, with a selection of natural wines, great cocktails, and crisp cold beer complimenting the food. Have we mentioned the delicious crispy potatoes and vegetable side dishes?
Yes, they're wonderful as well. You must go for the Piri Piri Chicken, it is a take on the Portuguese blend, mixing Kashmiri chilies, oregano, red chilies, lemon juice, paprika, and garlic. When it comes to cocktails, we've been loving the 'Better with Sage' made from gin, lemon, sage, and honey syrup.
Where - 56 James St, London W1U 1HF
Hours - Tue-Wed (12 pm - 10:30 pm)
Thu-Sat (12 pm - 11 pm)
Akoko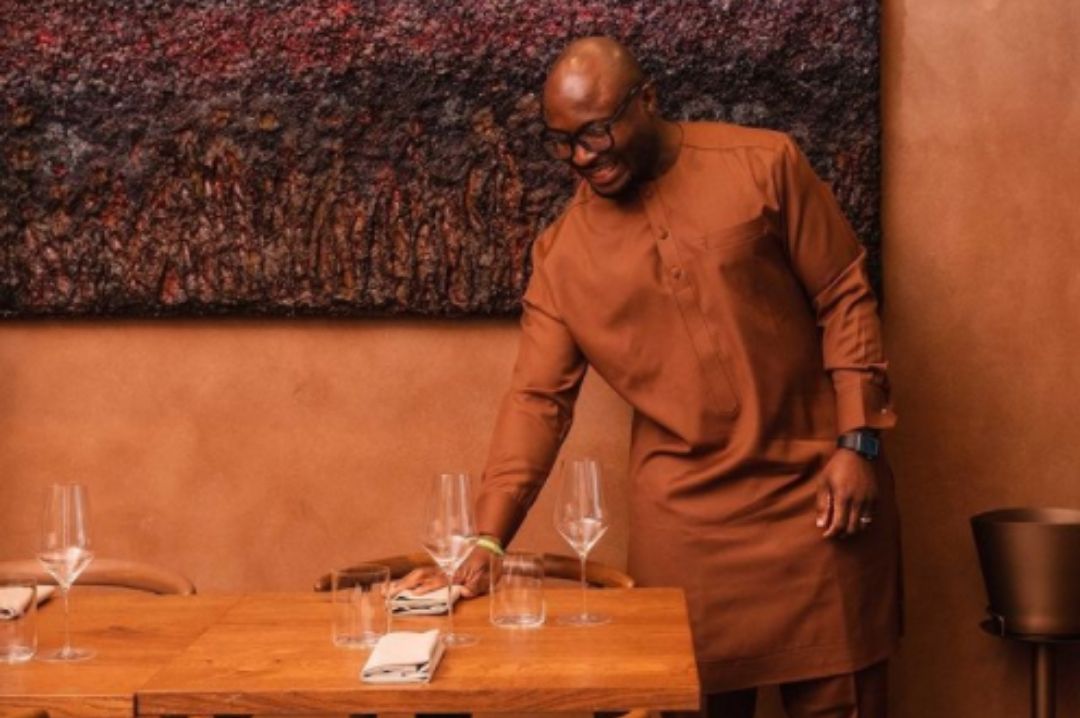 The man behind Akoko restaurant, Aji Akokomi, source: Instagram
Housed in the middle of Fitzrovia, Akoko bestows West Africa to the capital of the United Kingdom. The menu is inspired by the founder Aji Akokomi's West African heritage, and their Executive Chef Theo Clench skilfully combines seasonal British produce with specially sourced African spices.
In their stylish and pleasant setting, Aji Akokomi offers his patrons a humble selection of aperitifs, beers, and soft drinks. But the real draw is food. They will serve you dishes made from freshly sourced local products with vibrant fragrances and authentic spices.
Essentials of Akoko include Jollof Rice, made with carrot terrine and Ivorian aubergine sauce, Suya, made from barbequed lamb belly and suya spice, and the Miso Cream, which includes Daquwa and mango passion fruit sorbet. Head over to Akoko and explore their innovative dishes, made from classical and modern techniques.
Where - 21 Berners St, London W1T 3LP
Hours - Wed-Sat (6 pm - 11 pm)
Kol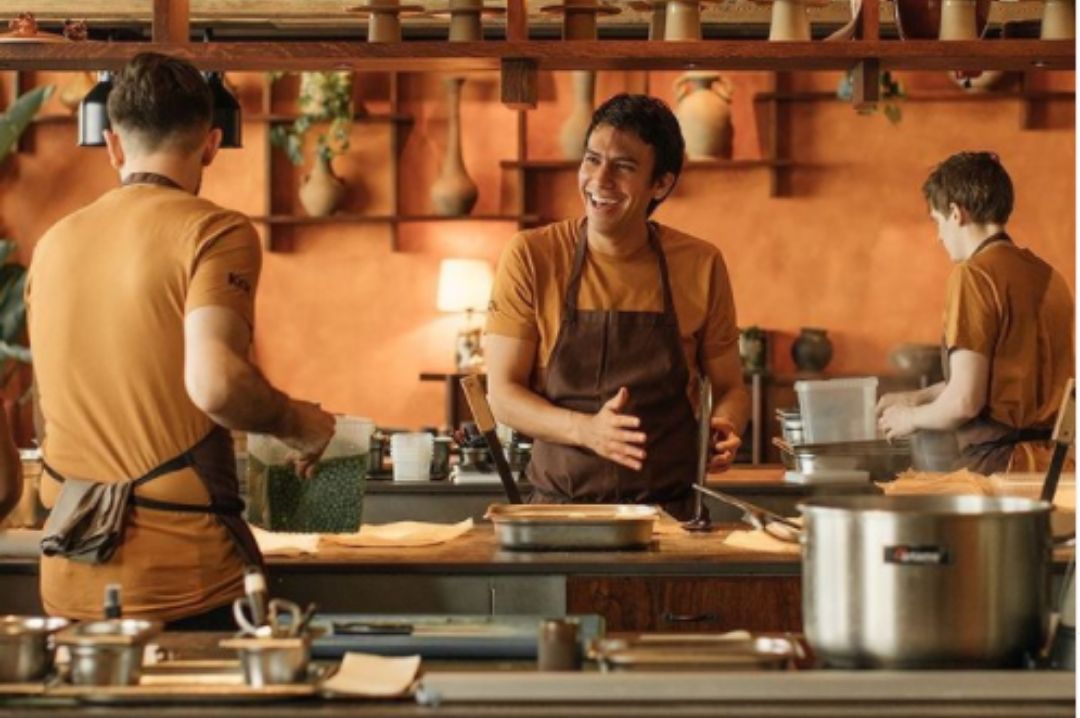 Chefs preparing food in KOL's open kitchen, source: Instagram
KOL is a Marylebone restaurant that serves Mexican-tasting meals. But we won't lecture you on technicalities. Instead, we're here to tell you that Kol is creating dishes that will perplex, please, and make you want to pick the chef's brain on how he turned British gooseberries into a tempting salsa.
Their warm terracotta dining room is the ideal setting for a meal that is memorable for all the right reasons. Slovakian winemaker Slobodné Vinárstvo created a house wine specifically for KOL. The restaurant also offers patrons biodynamic wines, sourced from Central and Eastern Europe.
The Tender Langoustine made from smoked chili and sea buckthorn, the Seared lamb, chopped and served with a subtle guajillo mayonnaise, and the bone-marrow-roasted octopus with a seaweed salsa macha, are all worth trying with the best possible option of wine.
Where - 9 Seymour St, London W1H 7BA
Hours - Tue-Sat (12 pm - 2:30 pm and 5 pm - 11 pm)
Sunday (12 pm - 4 pm)
Imad's Syrian Kitchen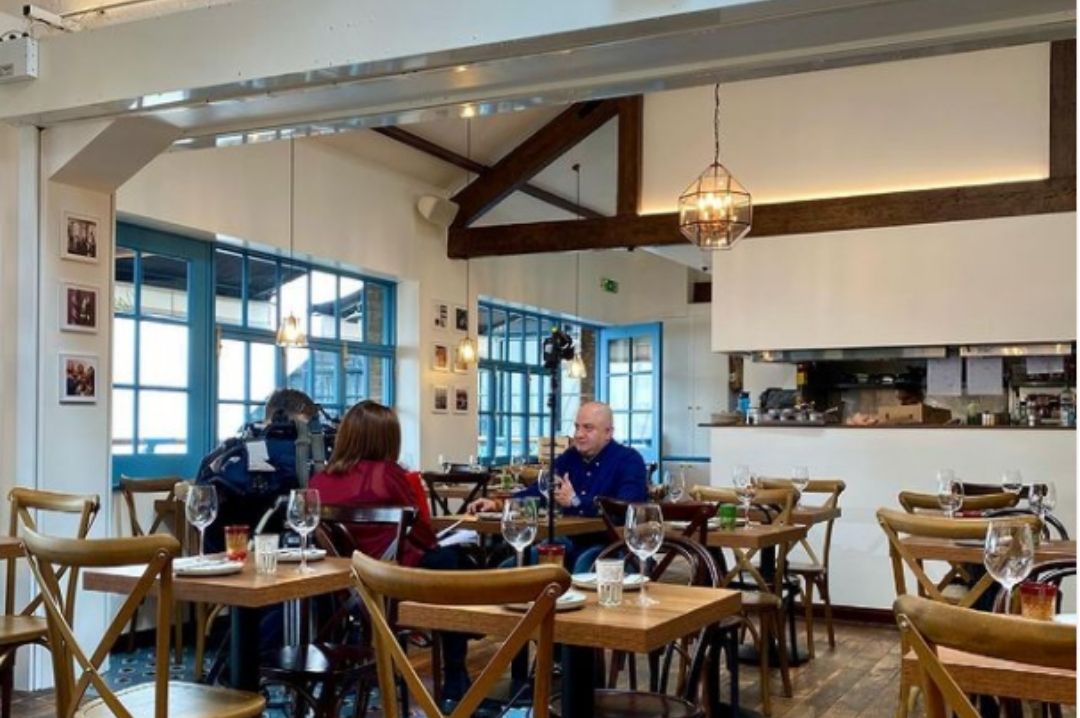 Imad's Syrian Kitchen, source: Instagram
Syrian chef Imad Alarnab exploded into the London restaurant scene four years ago, where he was cooking for fellow migrants in improvised kitchens along the road. In the year 2021, he launched Imad's Syrian Kitchen, his first brick-and-mortar location in London.
The menu honors the Syrian chef's homeland and some of its most famous delicacies, with many mezze plate options. Falafel, houmous, and grilled chicken and lamb are among the dishes on the menu that pay homage to his background.
Shish Tawook, made with Grilled chicken strips, paprika crisps garlic, and tomato mayo and Sharihat Ghanam, made from Lamb fillet, sun-dried tomatoes, and pitta bread, are items from the menu that are worth trying.
Where - 2.14 Top Floor, Kingly Court, Carnaby St, London W1B 5PW
Hours - Tue-Sat (12 pm - 2:30 pm and 5 pm - 10 pm)
Kudu Grill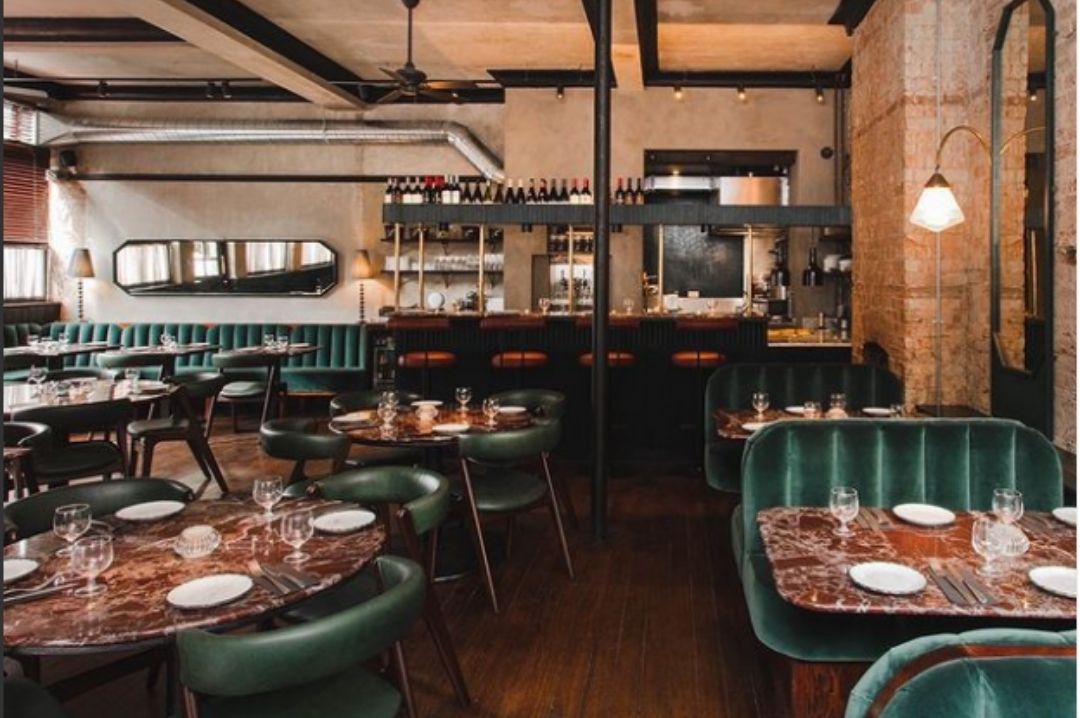 Kudu Grill, source: Instagram
Part of the Kudu Collective Group, Kudu Grill is housed in the historic Truman's pub with a pretty attractive, dark, and elegant dining area. This contemporary restaurant in Peckham serves South-African-influenced fare, including braai dishes, it is a traditional South African barbeque. As the food is cooked in an open fire (over wood and charcoal) many of the meals have a lovely smokey flavor.
Consider a charred whole black bream, grilled potato flatbread with lardo, a juicy yet crisp pork chop with monkey gland sauce (a thirteen-ingredient rich, sweet, tangy, and smoky barbecue-like sauce), beef-fat crispy fingerlings, and charred whole black bream, all of them are just delightful.
The drinks section will offer you a range of wines, along with a couple of beers and non-alcoholic drinks. In addition, they also serve some house cocktails like the Smokey Kudu, Braai Negroni, and more, each of them complementing South-African flavors.
Where - 57 Nunhead Ln, London SE15 3TR
Hours - Wed-Fri (6 pm - 10 pm)
Sat and Sun (12 pm - 2:30 pm and 6 pm - 10 pm)
Trattoria Brutto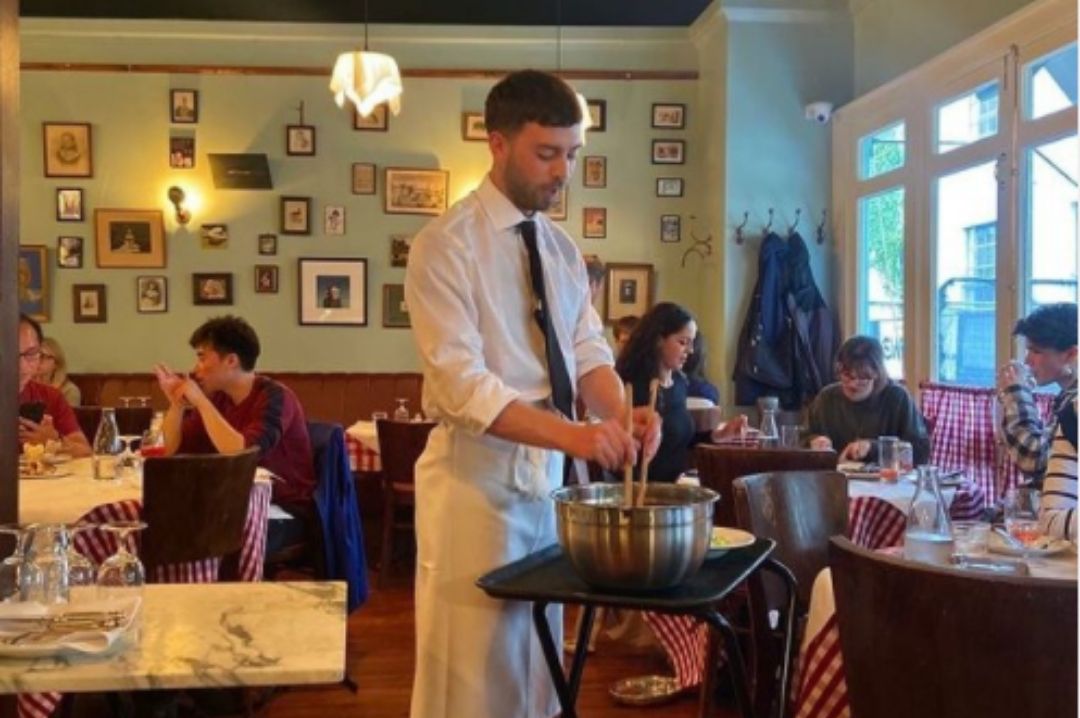 Staff making a salad for table side at Trattoria Brutto, source: Instagram
Brutto is a Tuscan-inspired trattoria serving patrons Italian fare & bar specializing in Florentine cooking.
The Tuscan-inspired trattoria across the corner from Farringdon station is so at ease in its own skin that it gives all of its diners a natural sense of scilla. So relax, unwind, and finish with a slice of one of London's greatest (and most generous) tiramisu.
Don't forget to skim through their list of wines and cocktails to pair with your meal. We love the Negroni at Brutto - it is one that must not be missed out on.
Where - 35-37 Greenhill Rents, London EC1M 6BN
Hours - Tue-Sat (12 pm - 11 pm)
Balady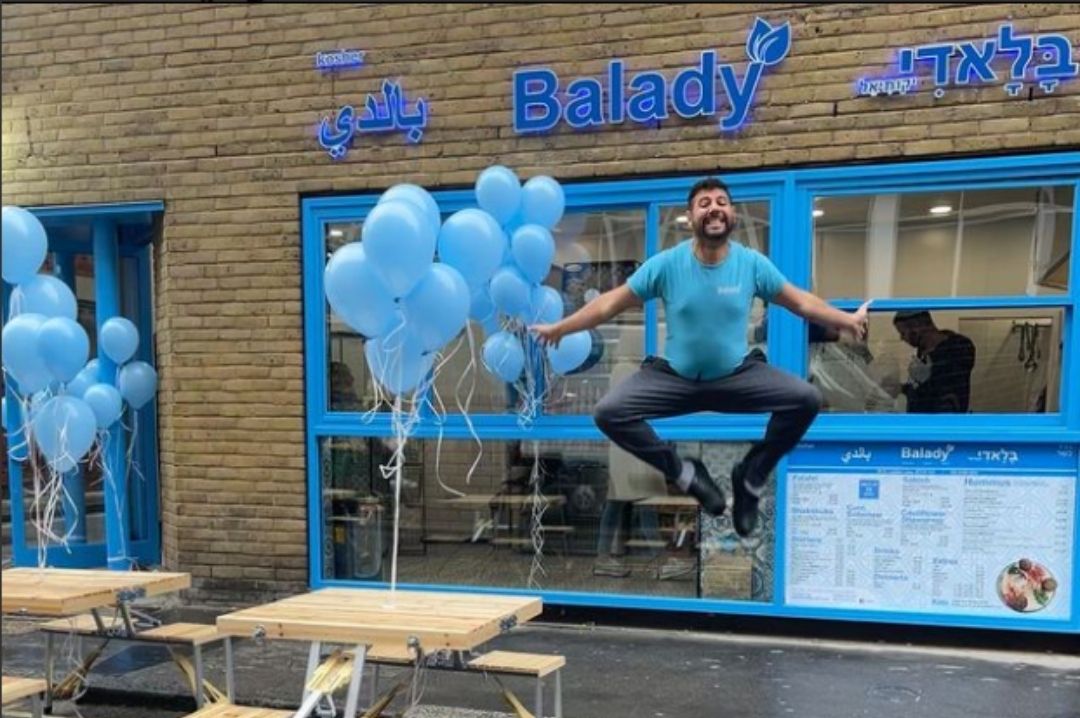 Balady, source: Instagram
Balady is a Jewish-Moroccan cafe-restaurant and takeaway that slings out some of the best in the city from Temple Fortune in North London. Recently they opened a site in Clerkenwell to its growing Jewish-Moroccan cafe-restaurant and takeaway portfolio.
The Israeli and Mediterranean cuisines are the restaurant's main attractions. Falafels, salads, and hummus are all available to order. Their excellent tea varieties complement their delicious lunch. The location is perfect for those who are in a rush and those who want to enjoy some good falafel in a cool environment.
Where - 39-41 Leather Ln, London EC1N 7UY
Hours - Mon-Thu (11 am - 5 pm)
Friday (11 am - 3 pm)
Sunday (11 am - 5 pm)
Humble Chicken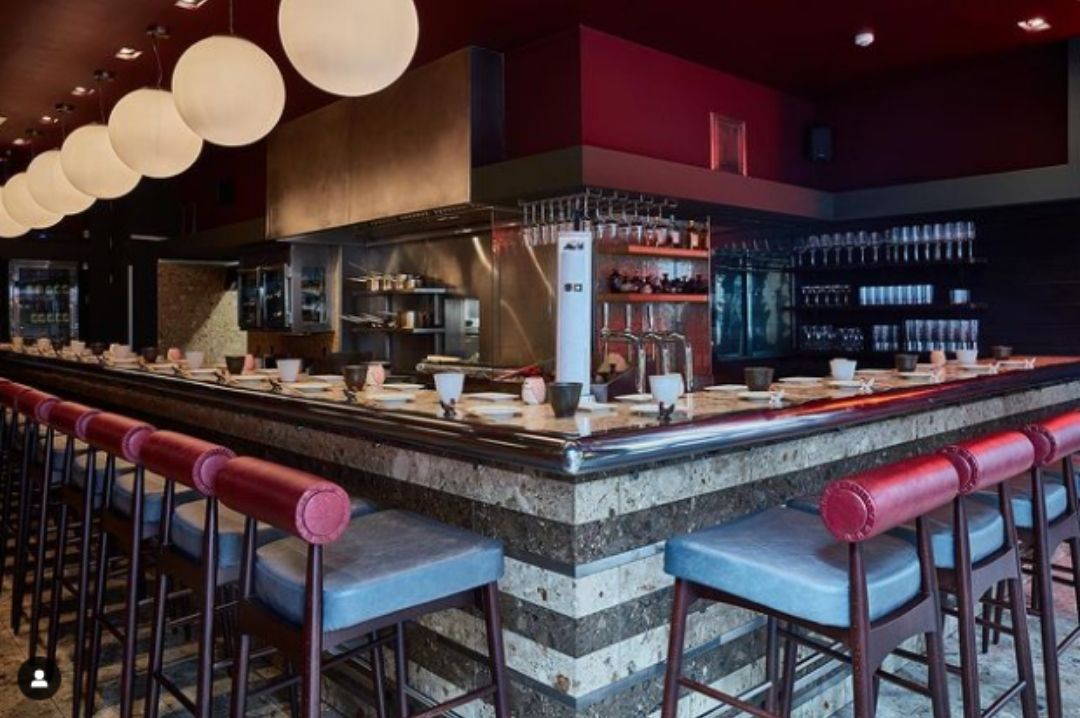 The bar at Humble Chicken, source: Instagram
Humble Chicken is a convivial restaurant offering Japanese-inspired plates, seafood, and cocktails, along with outdoor seating. Recently the place has been transformed into one of 2021's most exhilarating restaurant experiences by the Japanese skewer specialist in the heart of Soho.
The place is listed on the Michelin Guide and here you'll be served wave after wave of chicken on a stick directly from the flames. Japanese chef Angelo Sato is something of a perfectionist and his understanding of every part of a chicken is truly impressive.
Besides the chicken, their bar offers you sake, spirits, beers, wines, and some house cocktails. Go for the omakase menu of 5 yakitori skewers from the binchotan charcoal grill, it is the chef's recommendation. And if you wish to choose something bigger choose the Hakata Pork Belly with Shiso-Hi cocktail, made from London Dry Gin, distilled Shiso leaves, and tonic water.
Where - 54 Frith St, London W1D 4SL
Hours - Tuesday (5 pm - 10 pm)
Wed-Sat (12:30 pm - 3 pm and 5 pm - 10 pm)
Sunday (4 pm - 10 pm)
Header image, source: KOL Instagram