Know Your Sommeliers: Yuri Gualeni
Yuri Gualeni talks about his journey from Milan to London and his current life as the Head Sommelier at Bar Boulud.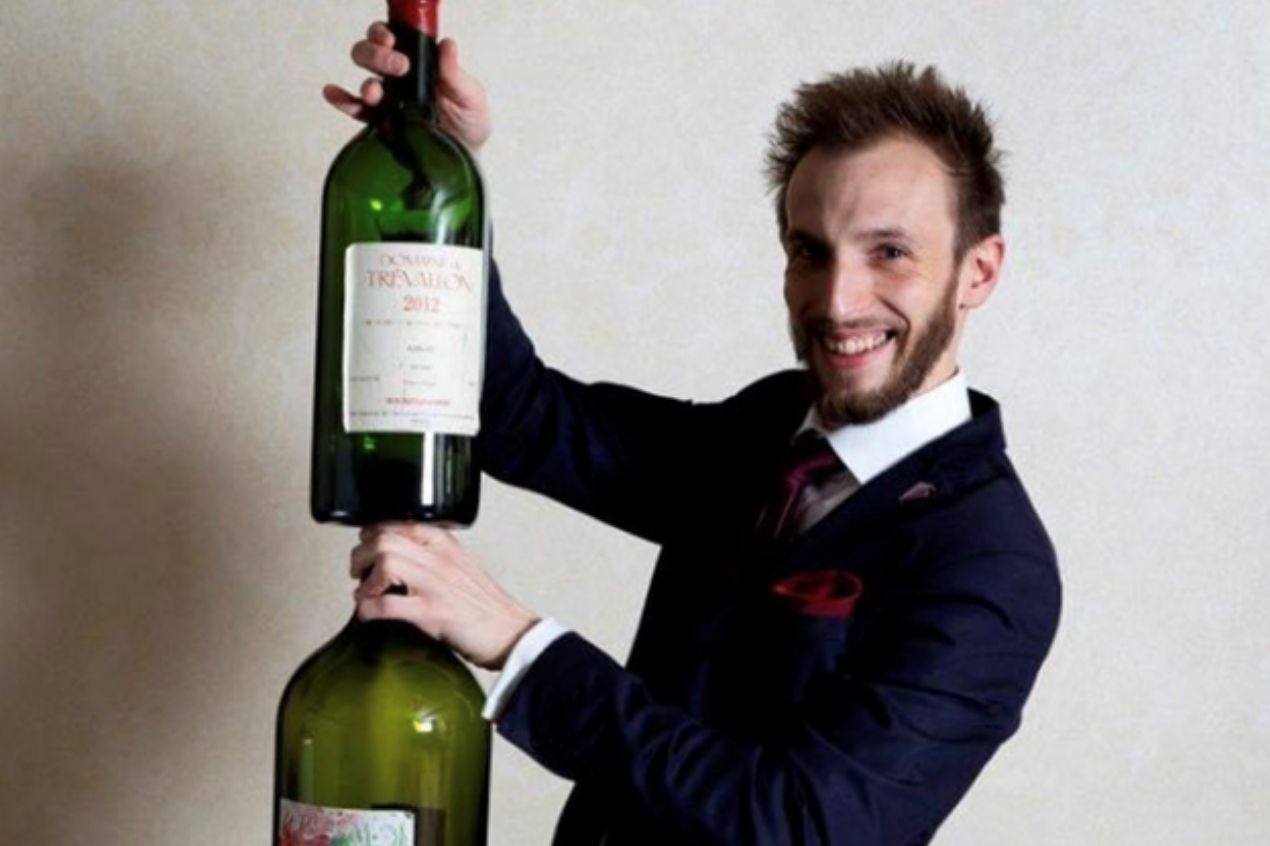 Born and bred in the suburbs of Milan, Italy, I have always been around family and people. I consider myself an outgoing person that enjoys conviviality. Hence my passion for wine and food. You always find something to discuss with anyone in the world, if you talk about food
I came to England in 2004 for the first time, while working in an internship through the school. I have loved being away from home so much that I returned to England as soon as the school ended the following year. Since then, I have worked in various Michelin stars restaurants and five stars Hotels (Connaught, Mandarin Oriental, Intercontinental) as well as the fast-paced, successful environment (La Petite Maison, Coya, to name a few).
I have passed various wine courses and built so many professional and human relationships which is one of the best traits of our job.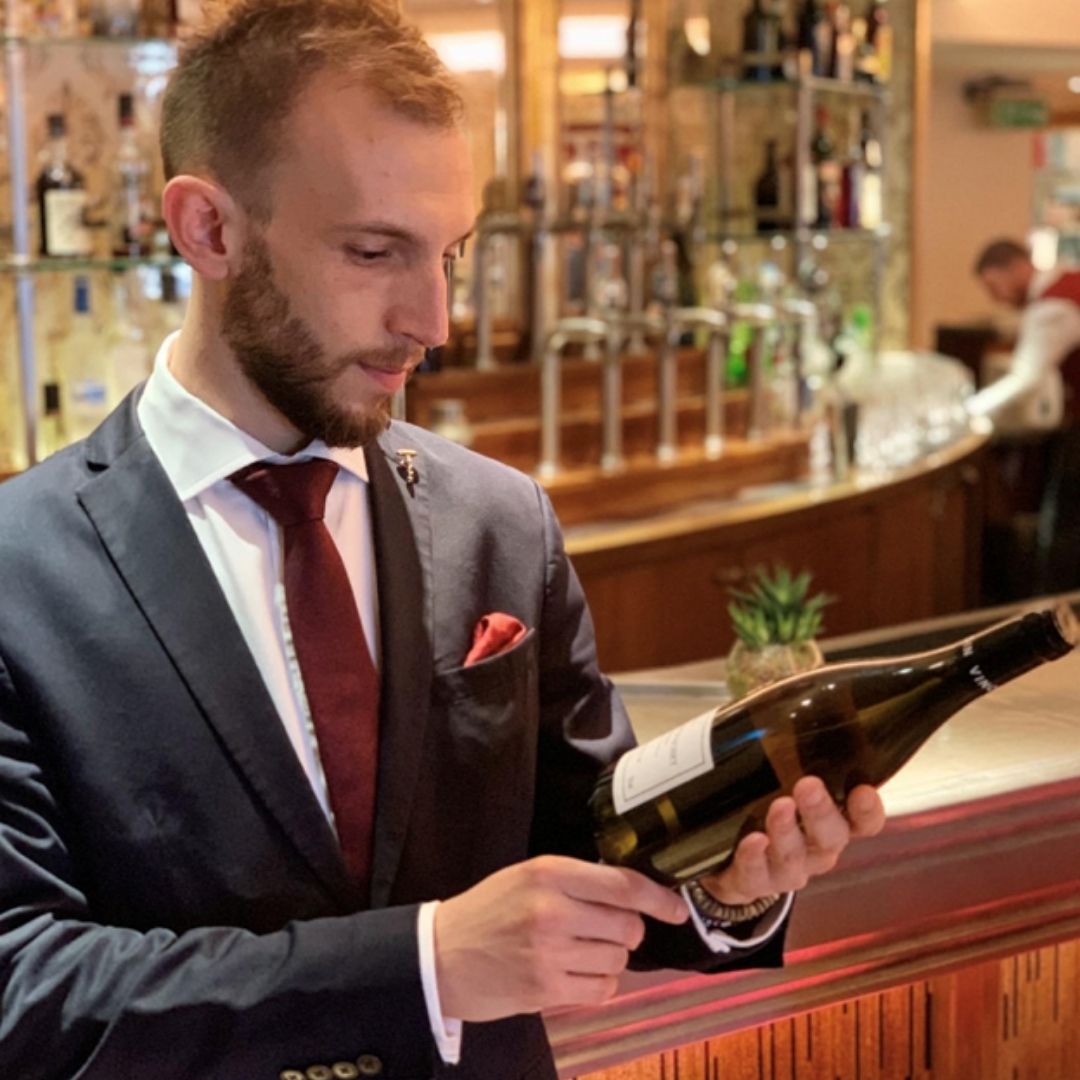 Yuri Gualeni
Why did you want to become a sommelier?
I have grown up surrounded by bottles of wines (or at least relatives and friends drinking it). My first memories go a long way back, during hot summers I would be bottling wines in my grandfather's garden. Wines would buy off Demi-johns directly from the winery to then stock his own cellar for the year to come. year to come. I went to a hospitality school, Carlo Porta in Milan which is where I have been lured into the real wine world and I will always remember the moment I understood this was going to be a happy marriage between wine and myself. It was during a school trip to the vineyards of Chianti, Alsace and ultimately Champagne that I have fallen in love with the dedication of the people "hidden" behind the label and thought to myself: I want to be the storyteller, I want to transmit the love I witnessed there to the people who drink those bottles. I want to be able to showcase this in the best restaurants in the world. Wine needs a Sommelier as much as a deejay needs his vinyl.
Your current place of work / Last place of work.
The French Market / Bar Boulud, Mandarin Oriental Hyde Park.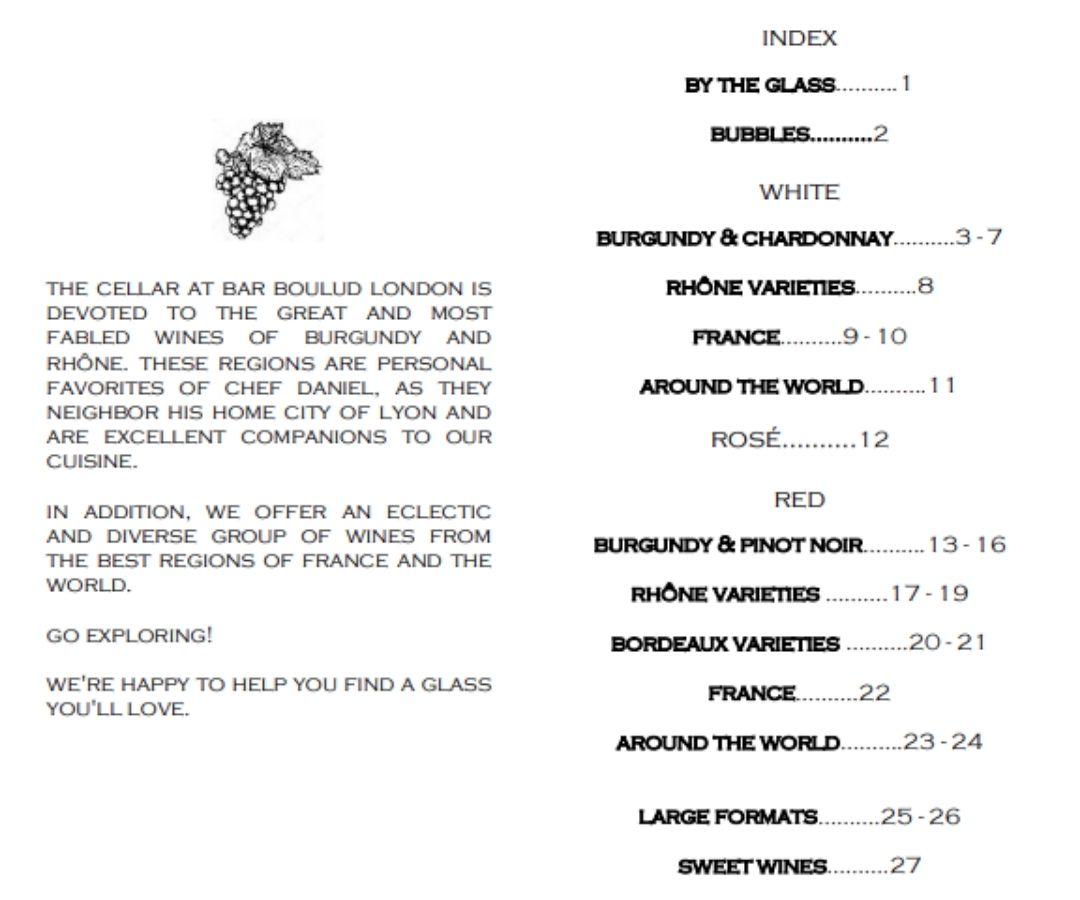 Check out the wine list of Bar Boulud
Yuri has a love for precise, pure and balanced wines as well as small producers and hard-to-find wines. Aside from the world of wine Yuri has a great interest in developing others and passing on the knowledge he has picked up over the years as a seasoned sommelier.
How according to you has the role of the sommelier evolved, especially now during covid times?
I was amazed by the way that our industry has pulled together. It is a time that won't be easily forgotten for many reasons but let's say that most businesses and Sommeliers have had to reinvent themselves and find a different way to transmit their passion, self-driven accomplishments and keep learning.
Online masterclasses have given us the chance to achieve this beyond expectations and they kept us busy indeed, while also developing our knowledge. A big thank you goes to many of the UK based importers who have cleverly organized those weekly catch-ups giving the opportunity to many sommeliers (and also hospitality professionals in general) to meet the winemakers, owners, export managers, etc..
What are some of the most important skills for a sommelier?
I believe Sommeliers are too often seen as professionals with an ego that is too big to fit in their suits. However, in my humble opinion, I truly support a more modern view of the job where a sommelier is technically competent as well as adaptable and open-minded. As a sommelier, you need to be adventurous and challenge yourself to go the extra mile, whether that is in regard to the knowledge and understanding of how a wine is made, where it comes from or whether that is prioritizing the guests and colleagues needs. Knowledge, salesmanship, modesty, creativity, leadership, respect are some of the words that are in my head right now.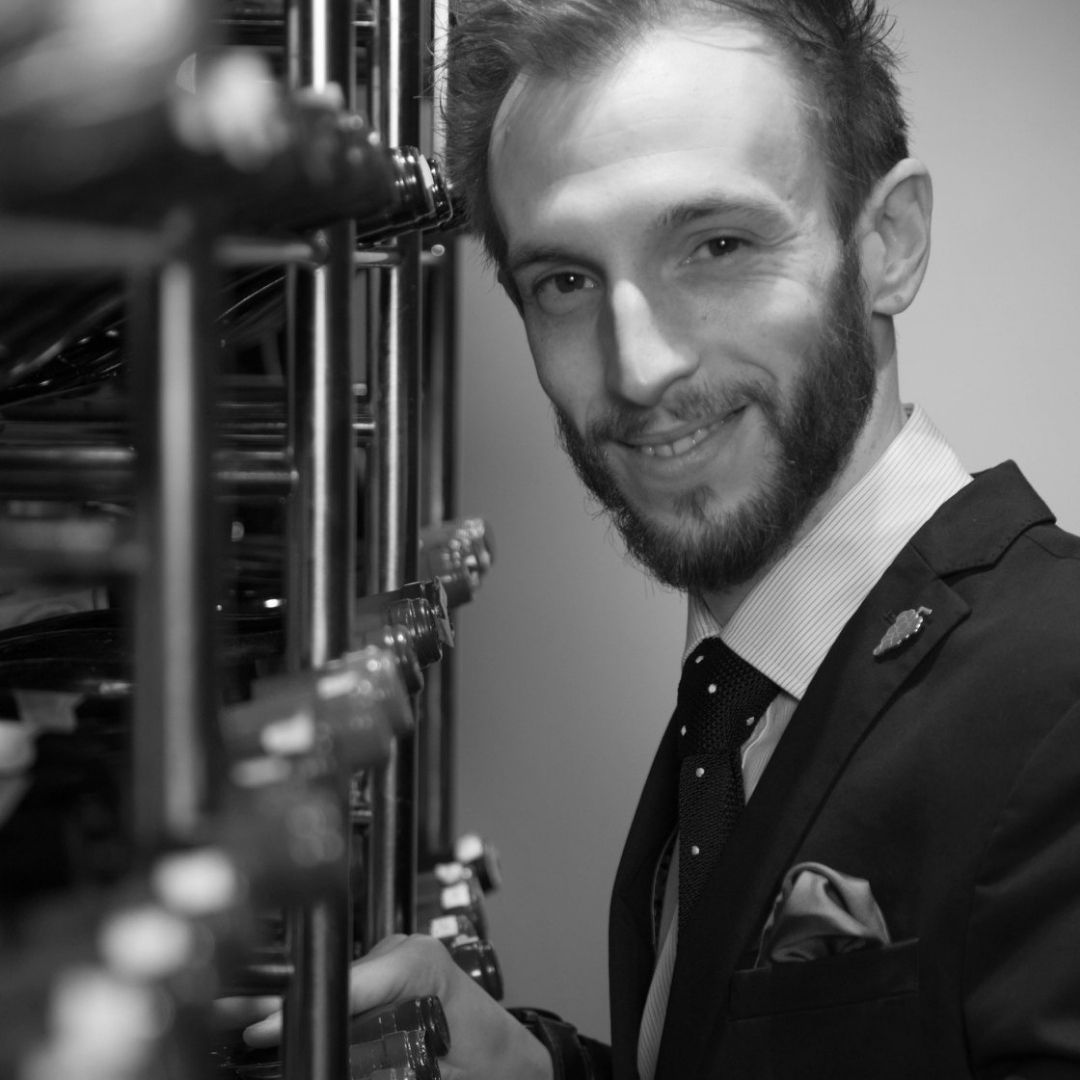 What do you look for when you plan to buy wine for your business?
There are many aspects to look for. First and foremost is the concept, vision and mission of the business. Secondly, but equally important, is the clientele the restaurant is hosting. Thirdly, trends. Then the price points that offer experiences and choice for every pocket. Lastly – your favorites.
Your favorite places to enjoy great wine in London?
Absolutely love Authentique, Epicerie and Bar. So much that I have now joined the company to launch their second site. It is a laid back, well priced, Francophone wine bar I utterly enjoy visiting because of their high-quality products, hard to find wines and fun-filled atmosphere. 8 Hoxton square, Vagabond, Sager and Wilde, Luce e Limoni (for Sicilian wine is a must), Noble Rot and many more.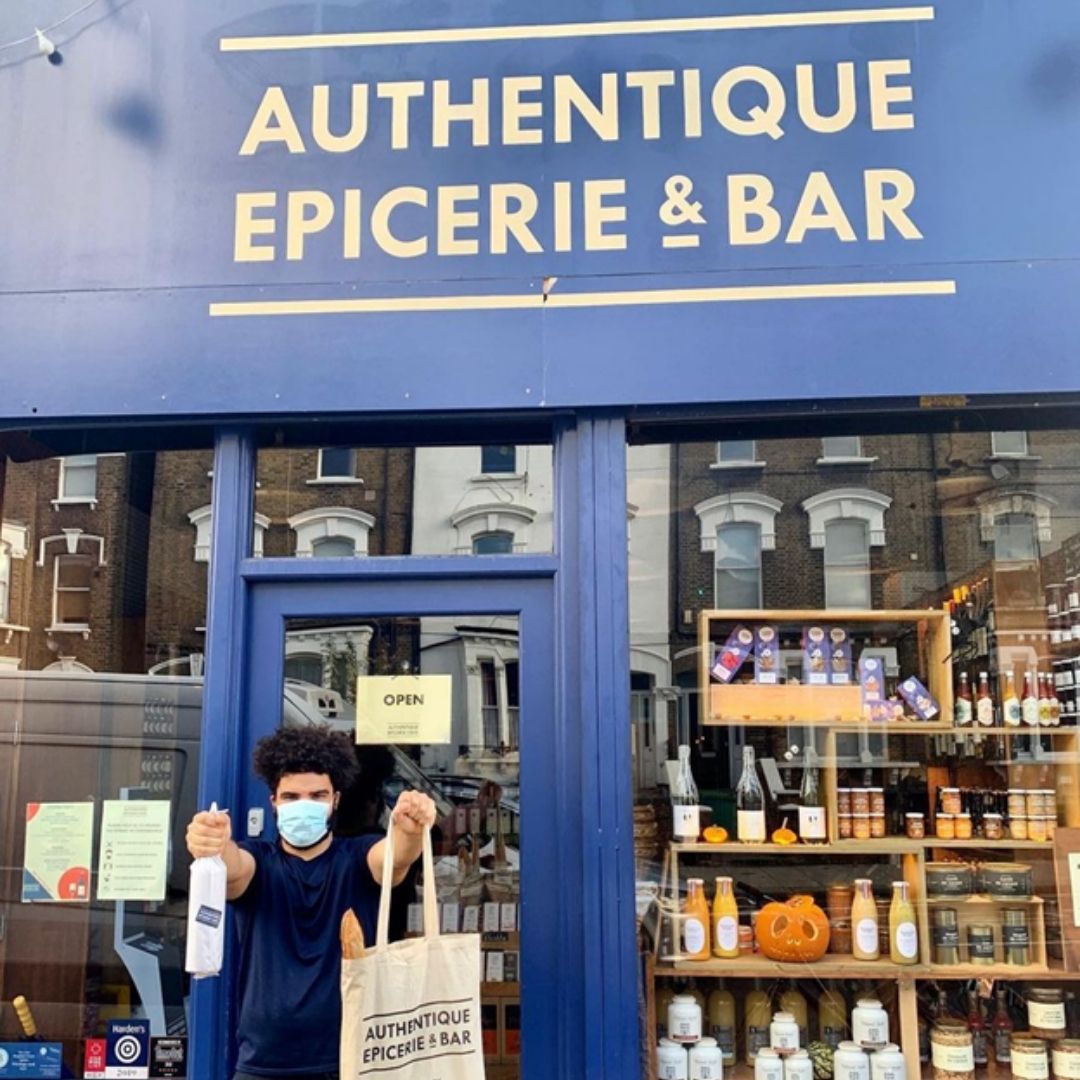 What is your approach to matching food and wine?
As a sommelier, you must love this as it is the only creations a Sommelier can make happen. As opposed to chefs or mixologists, sommeliers work with someone else's products and that is unchangeable until you pair that with food. The moment of magic happens within our tastings, it is all down to make a unique experience aimed to be unforgettable by matching the perfect wine/beverage to a dish or even just an ingredient. Sometimes changing the overall taste of the wine and the food. Fun.
The most exciting pairings would be the never-thought-before, while some of the origin-led and classic make you rediscover why we love our job so much.
If you had to pick one red and one white wine as your personal best? which wines would they be?
It is an almost impossible question to reply to. There are no favorite wines to a Sommeliers as much as there are no favorite children to a father. We appreciate wines for what they are but if I had to talk about a white wine that struck my brain, it would be a Montrachet 2000 from Domaine de la Romanee Conti and a Barolo Bartolo Mascarello Riserva 1990 and just like this, as soon as I wrote those two wines, another dozen have knocked on my head asking if I had forgotten about them!
What's the best part of your job?
Doing what I love. Meeting people, creating, building and maintaining relationships while dealing with challenges and busy schedules, traveling, learning, studying and training young aspirants to achieve new heights while sharing how you would do things if you were their age. And let's not forget, tasting the rarest and most astonishing wines that have ever been produced.
What movies and TV shows are you watching or recommend on Netflix or Amazon Prime in this Covid-19 times?
In order to stay laced up with the wines, I would highly suggest Somm (1.2.3) as it is a real insight into what it is like to study for the so coveted CMS. Mondovino is a great documentary too as well as Sour Grapes.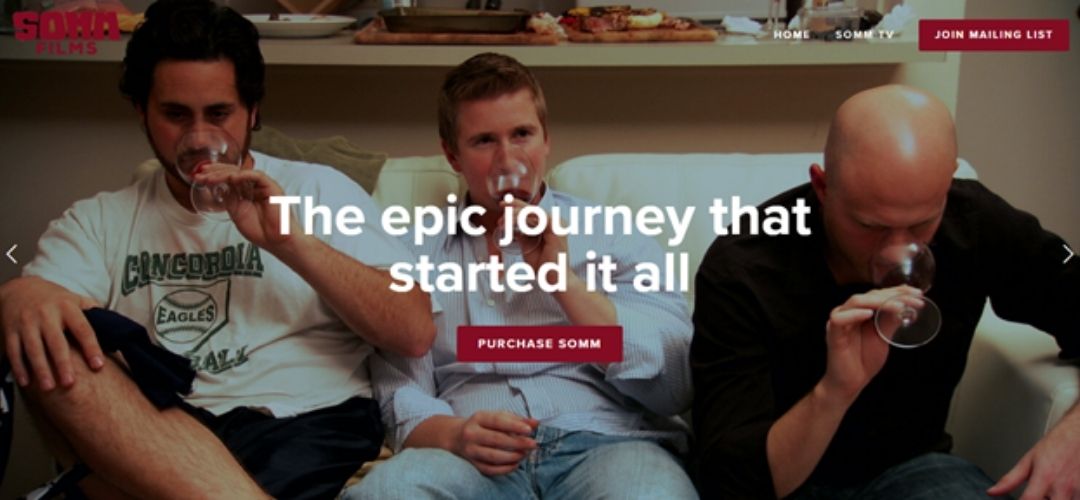 Any favorite food and wine pairing suggestions for London drinks enthusiasts?
Try oak matured (or Vintage) champagne with a smoked almond rolled up in Ventreche.
Manzanilla sherry from a great producer and oysters is quite unique too.
(white) Austrian Beerenauslese with a nutty, semi-hard/creamy cheese and a dollop of thyme honey is a must.
Royal Horticultural Halls, London, The Lindley Hall, 80 Vincent Square, London SW1P 2PB, United Kingdom, United Kingdom
Register Now
Royal Horticultural Halls, London, The Lindley Hall, 80 Vincent Square, London SW1P 2PB, United Kingdom
Register Now