Make a Boulevardier with Andrea Paleari
Assistant Bar Manager Andrea Paleari tells us about his journey from mechanical engineering into the world of Mixing Drinks.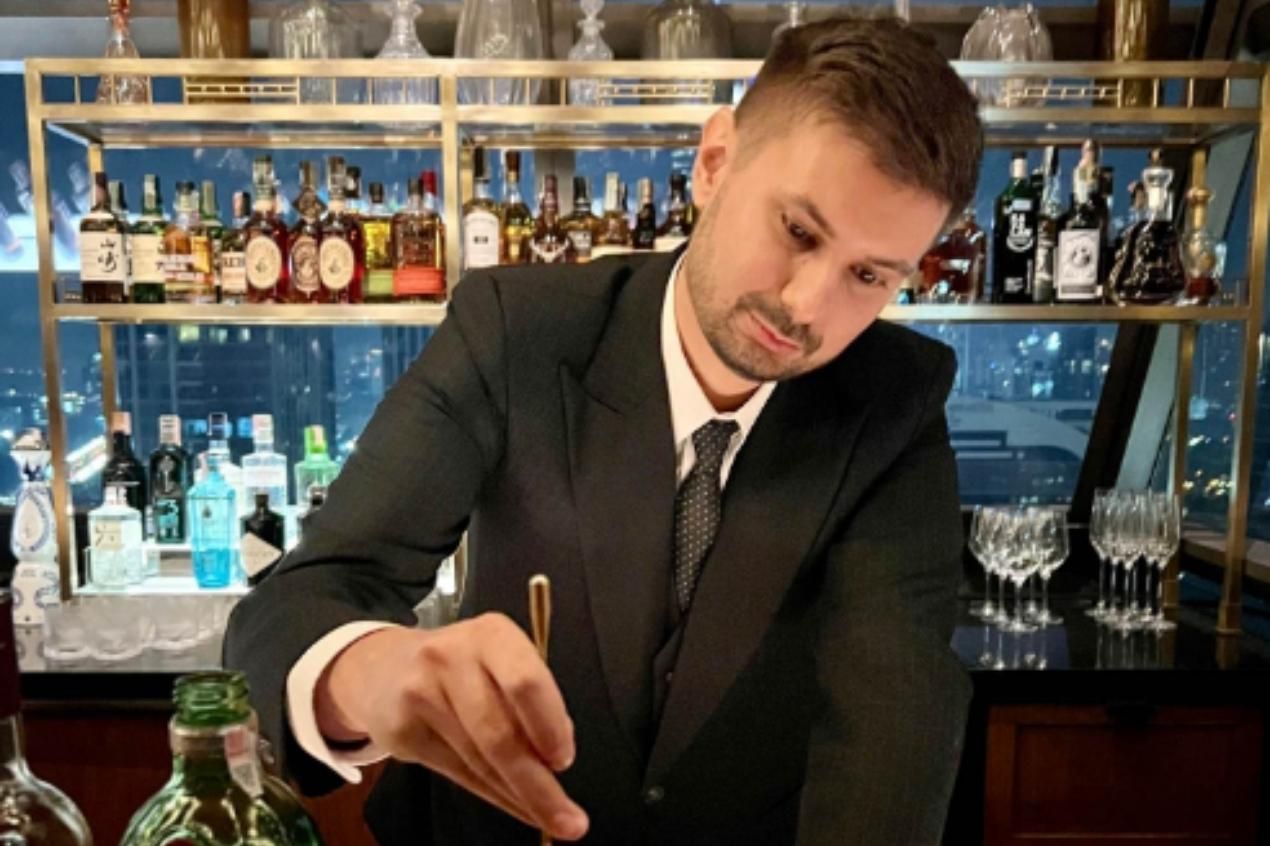 Andrea moved to London 10 years ago after finishing his studies in mechanical engineering but he found his happiness in Food & Beverage. To enhance his skills he attended courses at Campari Bar Academy. Today he is a talented and passionate bartender, a dedicated and creative bar manager, and an expert at providing personalized, efficient guest service. Andrea was also one of the judges at London Competitions, 2021. The London Competition recognizes, rewards, and promotes brands that have successfully built a brand identity and target specific drinkers.
[[relatedPurchasesItems-39]]
1. Tell us about yourself.
I'm Andrea Paleari, a passionate Italian bartender focused on ingredients, people, and science beyond everything we are doing or creating. I moved to London 10 years ago after finishing my studies in mechanical engineering, but this wasn't the right path for me. I found my happiness through food and Beverage and I decide to improve my skills by attending courses with Campari Academy. I refined my skills and gain experience working in different environments, from private members clubs, and Michelin Star restaurants to five-star hotels.
Recently I moved to Thailand in Bangkok for a new challenge and now I'm on the hunt to discover a different culture and a different way to work.
2. Why did you want to become a bartender?
I feel the need to always reply to the questions Why this is working like this? Where is coming from? How this is made? I'm a very curious person and this quality led me to choose this career.
3. What are some of the essential skills a bartender must have?
The curiosity, the smile, the passion for hospitality and people, but very important the ability to leave outside work all your personal issues. Once a bartender achieves all of those, then it is time to focus on knowledge and research.
4. What is your favorite cocktail to make?
I like to make Boulevardier, I'm always trying to perfect this cocktail. Also, I like to make drinks that I don't like to drink, for some reason I have fun making those drinks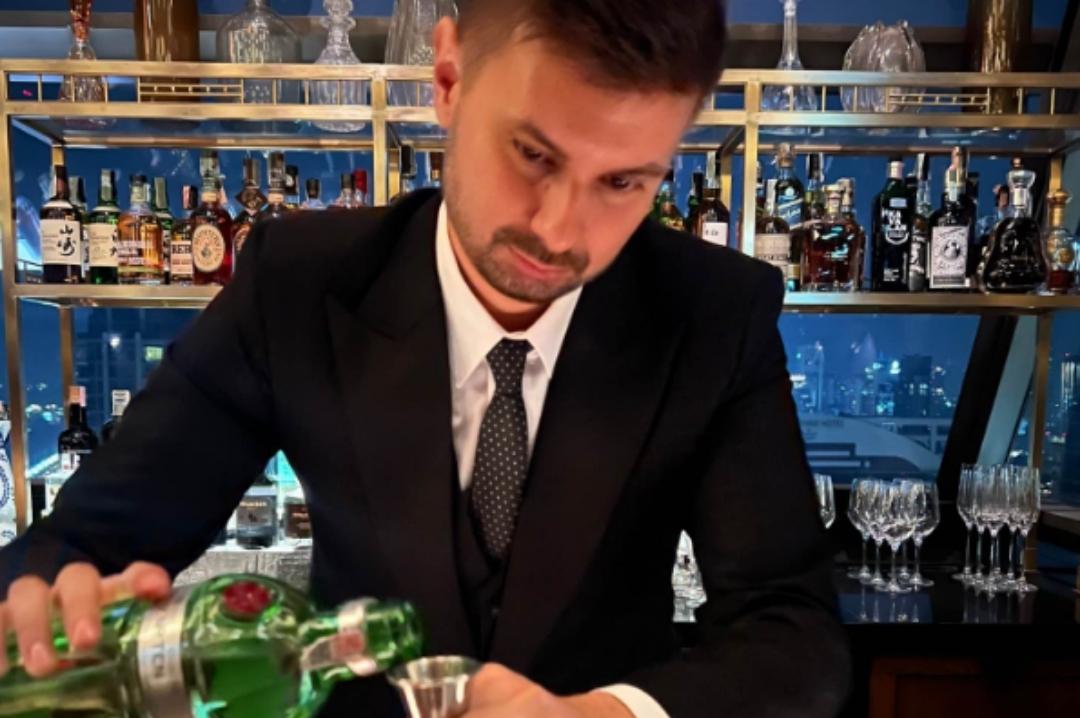 5. What is a typical day at work for you?
I'm a very organized and precise person, I like to plan my day in advance because time nowadays is the rarest ingredient to find for a bartender. There are always unexpected events during my day to insert into my schedule. I arrive at work check my daily plan, take a big breath, and start checking all my prep and ingredients. I try to start my day always with some R&D.
6. What's one essential piece of barware that everyone should have at home?
Good ice, and a soda maker, are essential tools to have at home. The rest you can always improvise.
7. What are some of your favorite places to drink when you're not working?
I love to go to places where the design is very particular or has a meaning beyond the concept of the place. Most of the time I visit a place where I can find some particular drinks or a former colleague. When I was in London often went to Amaro Bar for their incredible hospitality, Bar Swift for a good Irish Coffee and whisky selection, and Bar Termini for their negroni.
8. The funniest story you heard at the bar?
A guest entered the bar and ordered a Martin straight after the spa treatment without wearing clothes. Was a very embarrassing situation
9. What has been your most bizarre client request?
Once a guest asked me to remove all the foam from his espresso martini. I tried to ask him if he wanted a different coffee drink without any froth, but no, he wanted a regular espresso martini with the foam removed.
10. What are some upcoming drinks trends to look forward to?
I believe aperitif drinks will be a trend to look forward to. Pairing drinks with some good food is the key. Also the research of rare or uncommon ingredients.
11. What is your favorite choice of drink right now?
My choice at the bar is always a good Boulevardier with rye whisky. Most of the time I'm in for Aperitivo drinks.
Interviewed by Aparna Dutta, Beverage Trade Network
Royal Horticultural Halls, London, The Lindley Hall, 80 Vincent Square, London SW1P 2PB, United Kingdom, United Kingdom
Register Now
Royal Horticultural Halls, London, The Lindley Hall, 80 Vincent Square, London SW1P 2PB, United Kingdom
Register Now