May the Wine be With You
UK's Best Sommelier of 2015, Vincenzo Arnese talks about his 17-year journey and tells us some of his favorite places to drink in London.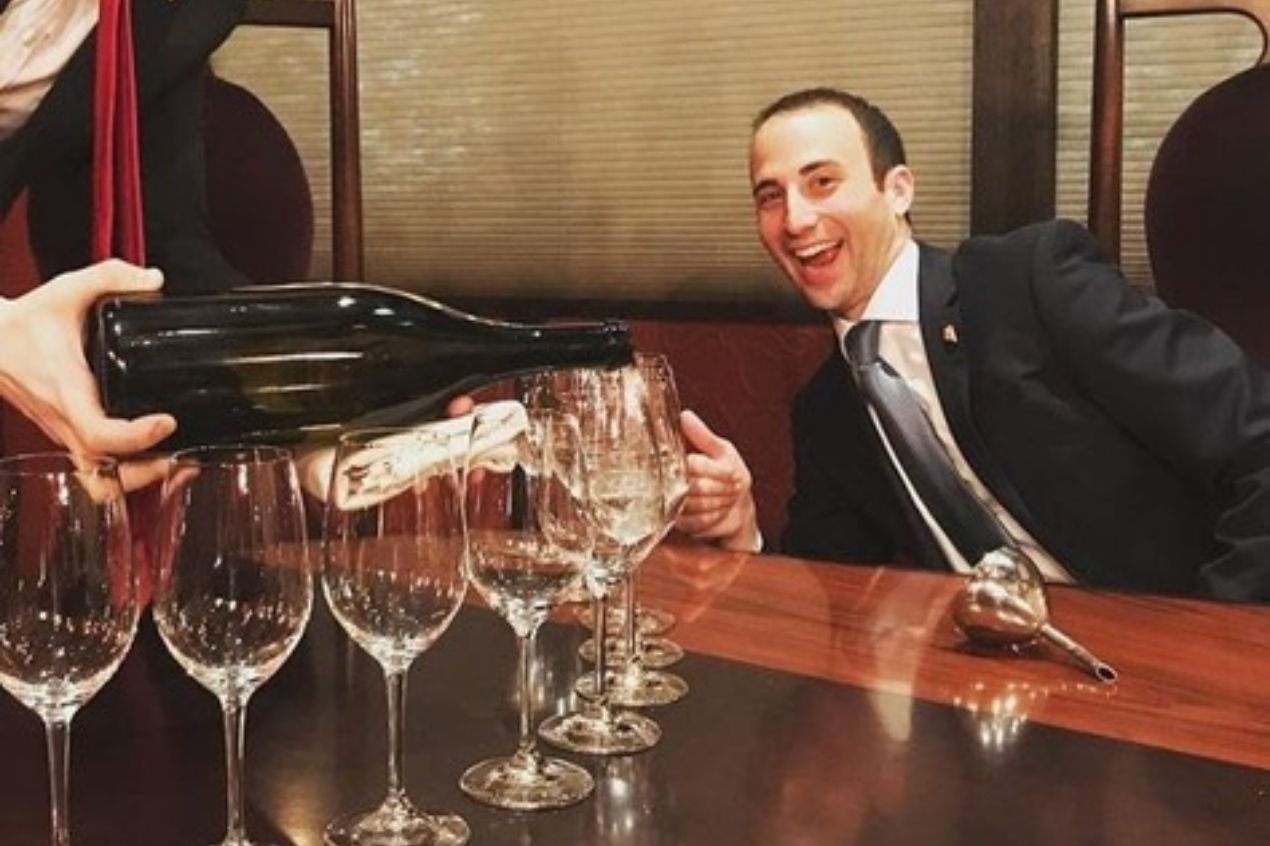 Being exposed to the wine world since he was a little boy, Vincenzo Arnese has grown to become one of the leading sommeliers in the UK. In his 17 years as a sommelier, Arnese has worked his way across some of the most prominent wine regions, including Italy, Switzerland, and Australia, and was also crowned as 2015's 'Best UK Sommelier' by The UK Sommelier Association & Club AIS London. Currently, he is the Head Sommelier at Michelin-starred restaurant Dinner By Heston.
We sat down with Arnese and dove into his journey as a sommelier. He shared his way of working, buying wines, some of his favorite wines, and his experience as a sommelier during the Covid-19 wave.
1. Why did you want to become a sommelier?
"Wine has always been a big part of my life. I have very fond memories of wine during my childhood. I remember very clearly when my grandfather gave me the first taste of his homemade wine at age five. I became actively interested in the wine industry when I worked as a commis sommelier at the Waterside Inn in Bray. The General Manager, Diego Masciaga, decided to assign me to the sommelier team - which sparked my curiosity for the wine world. The Head Sommelier there always challenged me with different questions, so research and study became a pleasant routine. After seventeen years in hospitality, I am still learning every day."
2. According to you, how has the role of a sommelier evolved, especially during these Covid times?
"The role of a sommelier has become more digital, in which social media plays a vital role by helping spread voices and reinventing the approach of how to communicate about wine. Suppliers have also started adapting to the social distancing rules by creating online masterclasses and delivering wine samples for online tasting events. Everything is changing, and everyone is revising their method, but what is still the same during these challenging times is the passion that drives the wine community."
3. What are some of the most important skills for a sommelier?
"Knowledge is important, but not the topmost priority. That will come with time and preparation. More essential skills for a sommelier include always having a positive attitude and the capacity to stay humble. A good sommelier needs to handle difficult situations sensitively, understanding that everyone has different opinions and tastes. He/she should be able to use his/her personality and knowledge to suggest wines that can satisfy the palate and the needs of the entire table."
4. What do you look for when you plan to buy wine for your business?
"I look at every single factor that can influence my final decision: price, quality, value, fit with the menu, packaging, history, brand value, etc."
5. What are some of your favorite places to enjoy great wine in London?
"We are lucky to have some great places in London that offer a great selection. To name a few: Noble Rot, Andrew Edmunds, Authentique Epicerie & Bar, Cabotte, Trinity".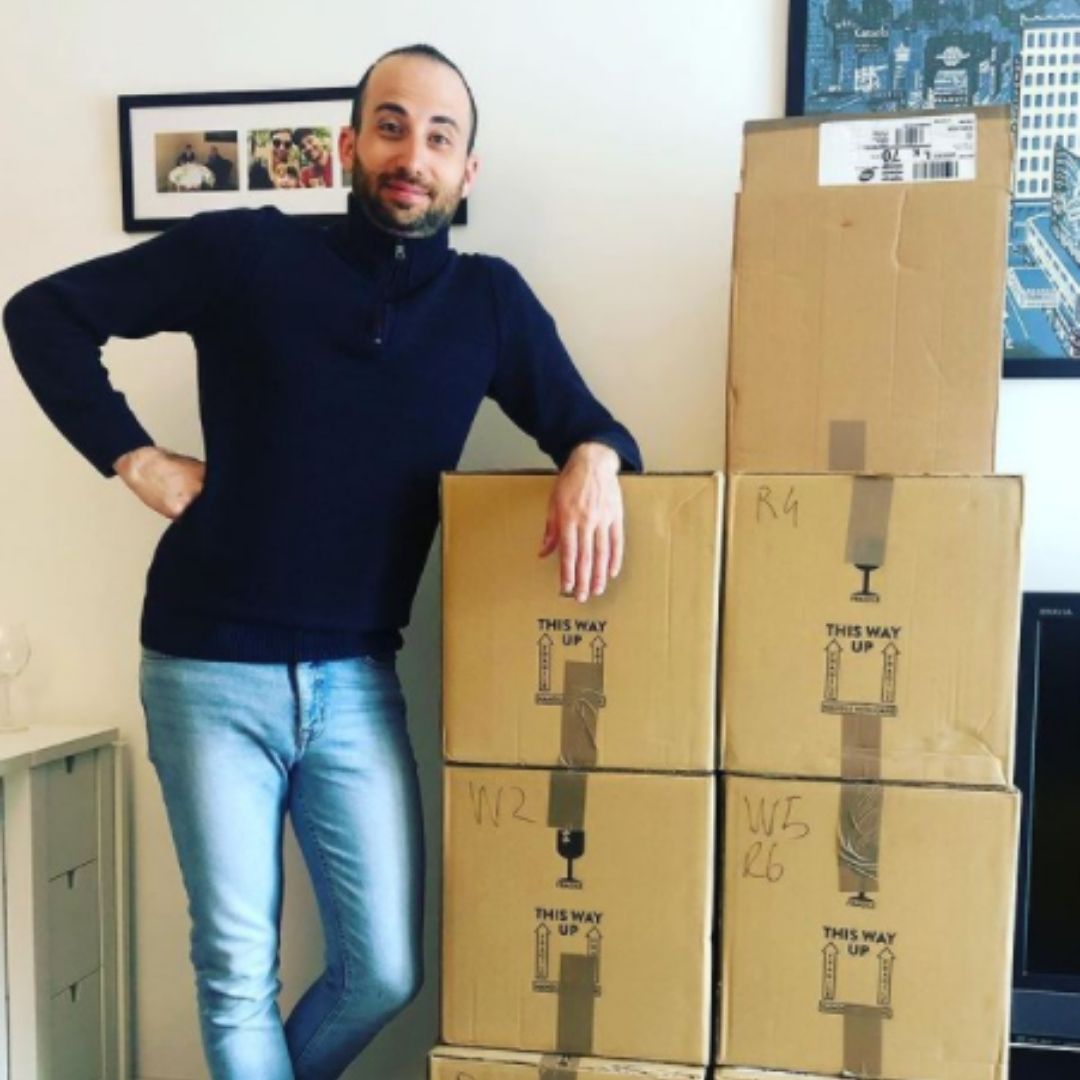 6. What is your approach to matching food and wine?
"The classic approach of contrast or similarities is particularly useful here. I believe in the balance between wine and food. A good pairing needs to complement the characteristics of both. This is why I think it is vital for a sommelier to taste dishes with different wines. Experimenting is important to evaluate what will be the result, to make sure the wine will not alter what we should expect from the dish or vice versa. Our main goal is to ensure that guests have the best experience."
7. Any favorite food and wine pairing suggestions for London drinks enthusiasts?
"I suggest trying some salted caramel ice cream with an aged Pedro-ximénez sherry"
8. If you had to pick one red and one white wine as your personal best, which wines would they be?
"A red wine I enjoy is Nebbiolo, especially from Barolo, and for white, I like dry Riesling from Germany, but I am always ready to taste something new."
9. What's the best part of your job?
"There are many aspects of my job that I believe is unique and great but the best is to enjoy a genuine chat about wine with people that share the same interest and passion"
10. What movies and TV shows are you watching or recommend on Netflix or Amazon Prime in these Covid-19 times?
"One of my favorite movies is 'the 25th Hour' directed by Spike Lee and starring Edward Norton. I also enjoy old western classics, especially with Clint Eastwood, any of the Quentin Tarantino productions and I am a big Star Wars geek. May the Wine be with you".
Royal Horticultural Halls, London, The Lindley Hall, 80 Vincent Square, London SW1P 2PB, United Kingdom, United Kingdom
Register Now
Royal Horticultural Halls, London, The Lindley Hall, 80 Vincent Square, London SW1P 2PB, United Kingdom
Register Now