Golden Glow: The Big Winners from the London Wine Competition
The wines that blew the judges away at the 2020 London Wine Competition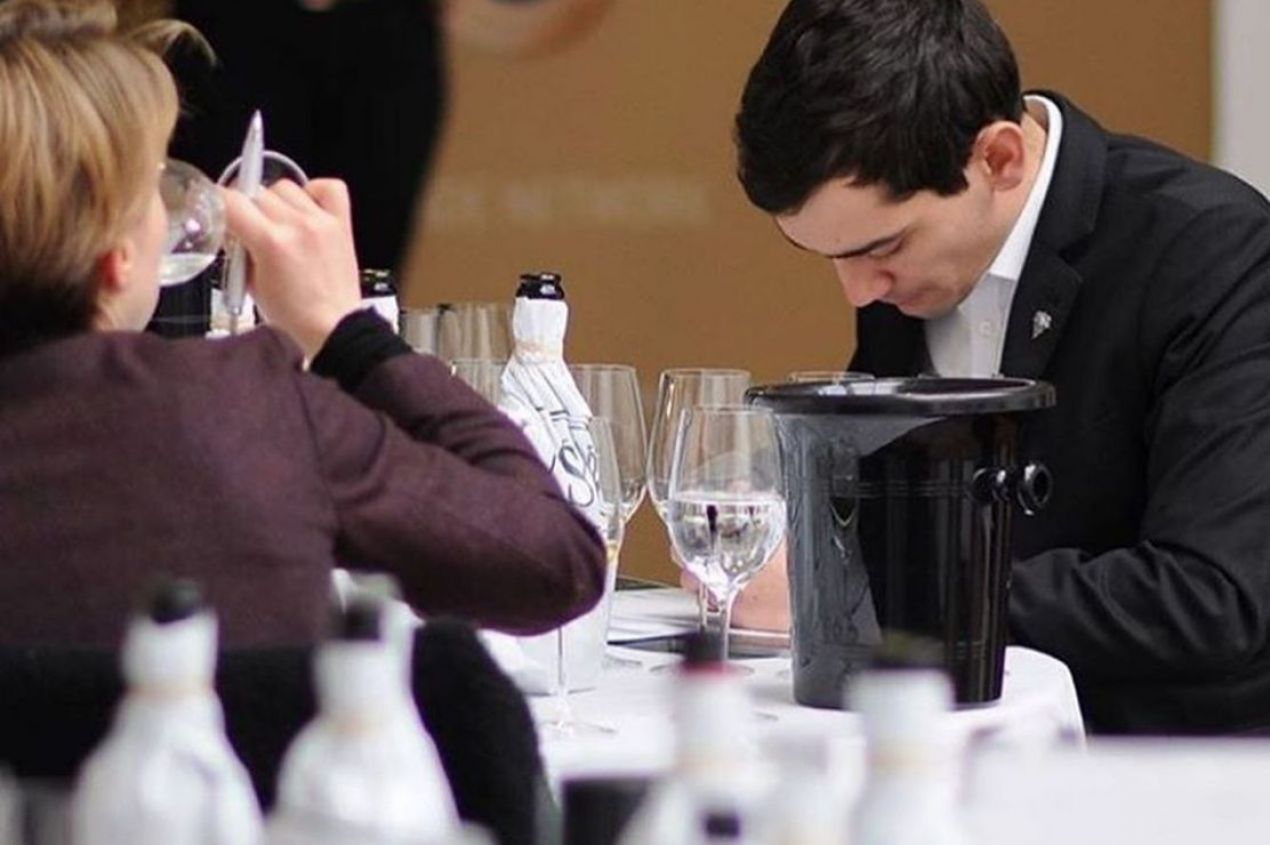 D'Arenberg's superb Shiraz carried off the main prize at the London Wine Competition, but other wines shone too. Here are the wines that blew us away this year!
What does it take to make a superb wine? To listen to Chester Osborn, winemaker at d'Arenberg in South Australia, it is attention to detail, taking in growing conditions, blending, fermentation, and more. It's a refreshing corrective. In an era when marketers focus on terroir - an important factor, no doubt, but not the only one - it's useful to be reminded of the value of a winemaker's skill.
It's that skill that this year's London Wine Competition rewarded, many times over. To make great wine, you really need to know what you're doing. Here are some of the wines that really impressed us this year:
d'Arenberg The Dead Arm, buy here
What makes The Dead Arm, which carried off 97 points at this year's competition, so good? We asked the winemaker, Chester Osborn, himself. First, he says, there are the growing conditions in McLaren Vale, a wine-growing area just to the south of Adelaide in South Australia.
"The vineyards that go into Dead Arm are amazing sites," he says. "15% of the wine comes from 25-year-old vines. These have to be very good, younger vines that have spicy and gritty and good tannins. 50%, roughly, is from vines that are 50 odd years old. These have more earthiness, more rusticity, are more geologically expressive, and interestingly earthy character, and then 35% from vines that are a hundred years old plus. Those are even more eccentric with soot, iron, peat wood-like, oak-like characters... All sorts of different links to vineyards where they grow. Most of the vineyards are on limestone or sandstone, some are on the sand on fairly hard clay.
"They're all low yielding vineyards that have a good concentration. They're mostly from vineyards that are biodynamically grown, organic and biodynamic. All vineyards have not had any fertile nitrogenous fertilizer or really any fertilizer for over 20 years, making the wine have more expression of the soil and also not needing to be picked quite as ripe as some vineyards."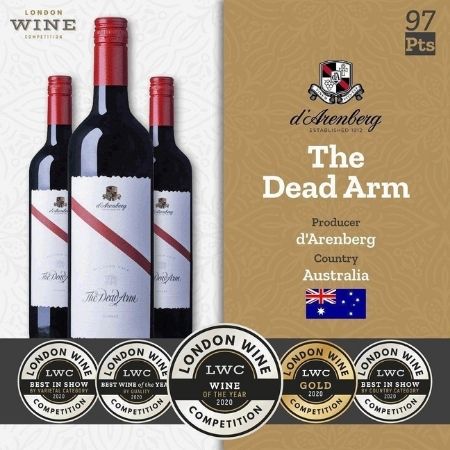 That's only the start, though. Next, come fermentation and aging. "We use small open fermenters, submerged cap, [it's a] very gentle technique," he says. "[It's] foot-trod once through the ferment, basket-pressed into oak with no racking, no filtering, and no fining during aging. And so this gives more oxidative stability, not too much new oak, and absolutely zero toast on any oak that is used. So the oak is not very visible in the wine. Very, very pleasing drink to consume."
The result is a very special wine. "It's a sizeable, solid wine with great structure and that the structure is very long-lasting, and [there's] a fragrant lift to the wine. It's not oily or ripe and with thick textures. It instead has a certain elegance, it's restrained. It's best drunk at eight years of age, but it can last for many, many years. The Dead Arm we make today are probably the best we've made because we understand the technology and the winery better."
And, given the competition outlined below, how good did it feel to finish top of the pile at the London Wine Competition 2020? "It was very satisfying and London, of course, is a very international place," says Chester. "It's a competition that is internationally competitive, and that means we've beaten everyone in the world, which is outstanding!"
Villa Saletta Chianti 2015, buy here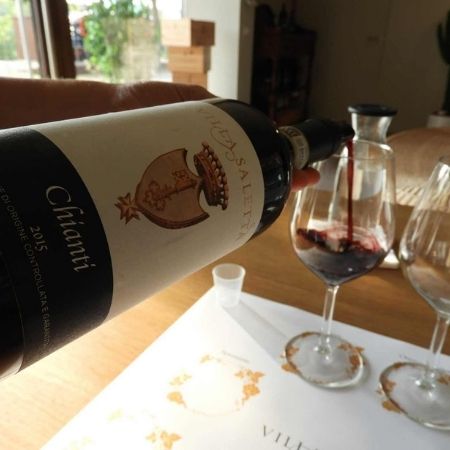 From the heart of Tuscany comes a classic Chianti that charmed the judges at this year's competition, earning an impressive 96 points. Made with Sangiovese (92 percent), Cabernet Sauvignon, and Merlot, this ruby-red wine has an intense red-fruit bouquet, and is smooth on the palate, with subtle oak and tannins. Villa Saletta, where the wine is made, has been owned by just four families in the past 600 years; it's been owned by Guy and Julia Hands, an English couple, since 2000.
Alpasion Grand Cabernet Franc 2016, buy here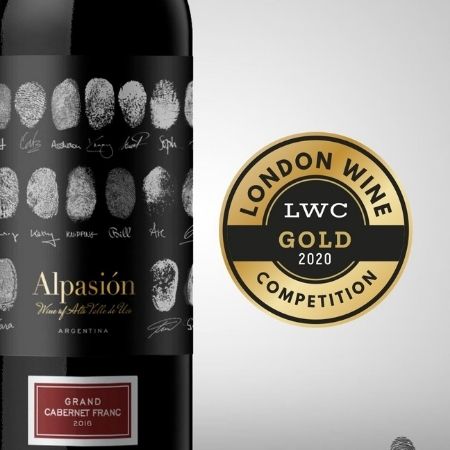 One of France's most beguiling grapes gets top billing in this wonderfully drinkable wine from Alpasion in the heart of Los Chacayes, a region that starts at 1000 meters above sea level in Mendoza, Argentina's greatest wine-growing region. Used as a third grape in Bordeaux blends and to make Chinon, the delightfully blackcurrant-inclined red from the Loire Valley, where the Cabernet Franc is riper, with cherries, spice and a touch of richness from 12 months in oak.
Château de Meursault Beaune-Toussaints 1er Cru 2017, buy here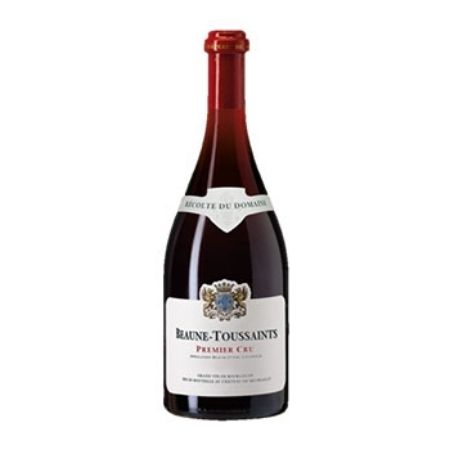 Grown on a hillside to the south of Beaune, this ripe, red-fruit loaded wine evokes Burgundy in all its glory. Made with Pinot Noir that is harvested and sorted manually, it's given between 12 and 15 months in oak to mature and reach its elegant, gentle best, although it can be cellared for up to 10 years. Chateau de Meursault grows grapes on nearly 65 acres of prime Cote D'Or land, taking in 18 Premier Crus, three Grand Crus, and a monopoly.
Barlow Vineyards Barrouge 2016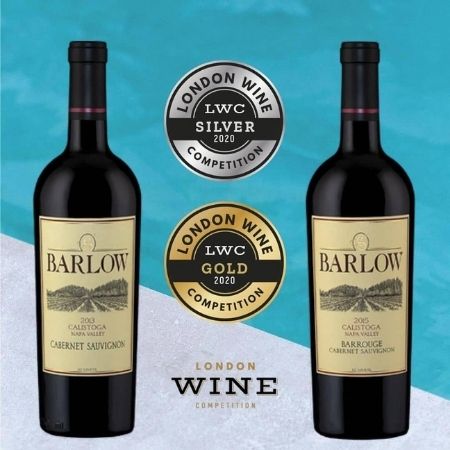 Calistoga in California's famous Napa Valley is the home of this powerful, red-cherry-and-plum-laden Bordeaux blend, where Cabernet Sauvignon is very much in the ascendancy. It's rounded, with chocolate and tart elements and, as you'd expect, this is one that can age and age.