Hyperbola wins Best Beer by Value at London Beer Competition
An experimental entrepreneur's award-winning beer adds a plus to the Croatian craft beer revolution.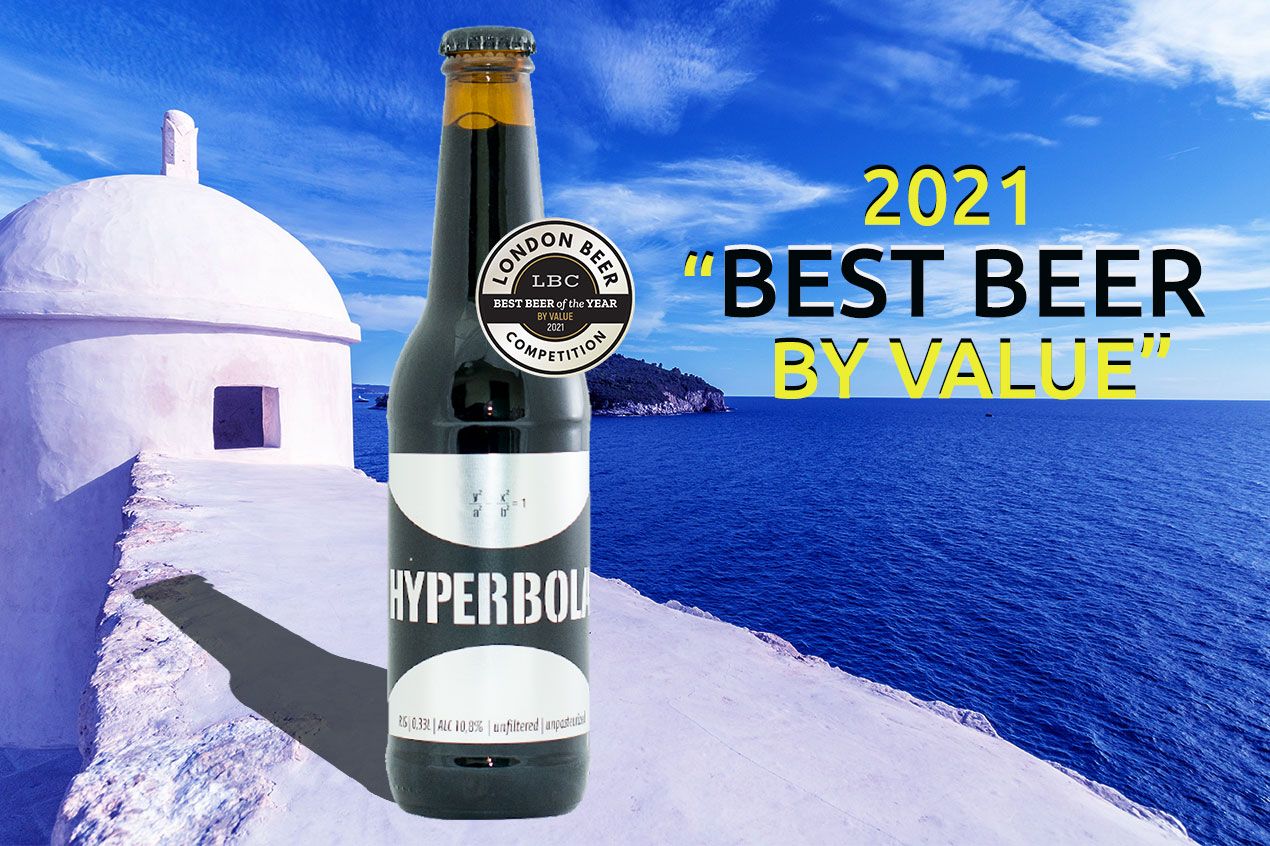 A Russian Imperial Stout, Hyperbola held hearts at the London Beer Competition. Winning the title of Best Beer by Value, this beer is an unpasteurized artistic creation by the Lepi Dečki Brewery in Croatia. With many fantastic beers evaluated at the 2021 London Beer Competition, this unique beer set a benchmark for quality without breaking the bank and was awarded a gold medal with a score of 91 points.
Taken from the word hyperbole that literally translates to exaggeration from the Greek language, this is a style made to match and replace wines. The bottle of Hyperbola beer has a unique and mathematical look with a geometrical structure, true to its namesake equation.
Keeping true to their spirit of highlighting the best ales to the world, the London Beer Competition successfully establishes the finest beers, directed specifically towards beer drinkers and lovers. Standing apart in the competition world, the London Beer Competition aims to award, promote, and give media visibility to its well-deserving winners -enabling them to grab a spot in bars, restaurants, and retail stores.
Blind-tasted by the most respected judges across the UK, like members of the British Guild of Beer Writers, cicerones, brewers, and beer experts from the industry, the winners at the competition are the best beers identified from entrants all over the world. The panellists' benchmark is beyond the horizon of best quality with two other aspects in the judging criteria like aesthetic packaging and value for money. These awarded brews are the ones that stand out from the crowd, be it at a pub, bar, retail store, or supermarket.
This unfiltered production by Lepi Dečki is a perfect combination of chocolatey, dark, and thick beer that is sweet but at the same time bitter and can be paired with desserts, especially chocolate ones. The 10.8% alcohol is sure to give you a rush.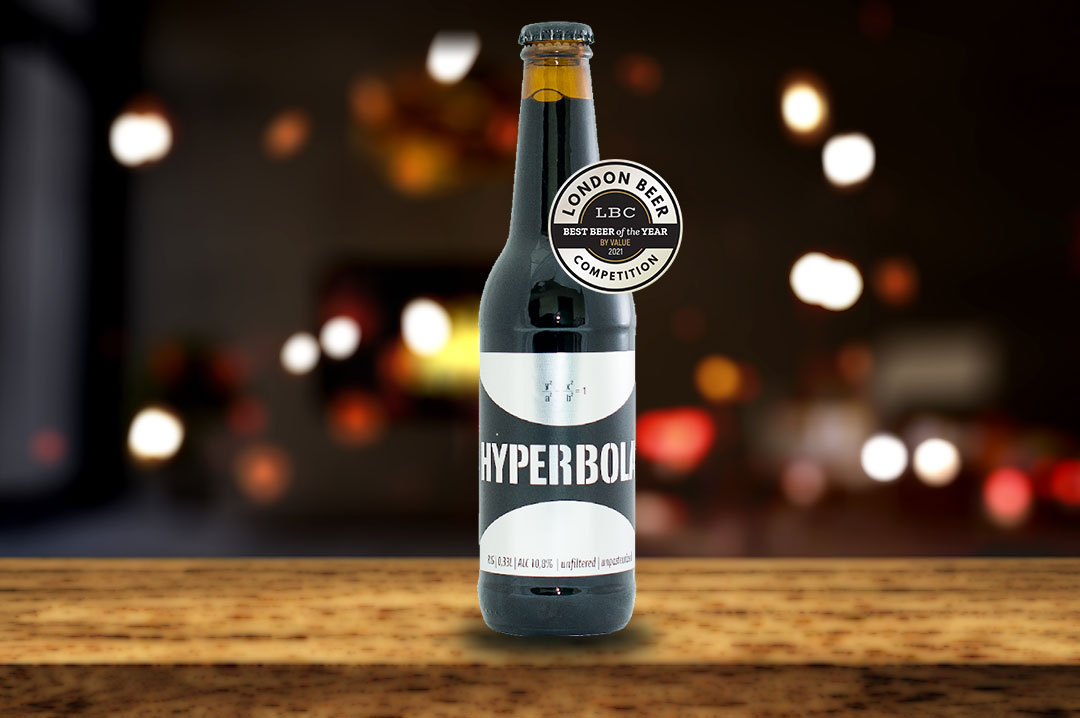 Young brewery acing old-school love for ale.
Aggero is the parent company of Lepi Dečki brewery. Danijel Radek founded Aggero over a decade ago, a company that was primarily engaged in printing and catering. In 2009, Radek also had a cafe under his business belt, where he served draft beer for the very first time, with the aim of delivering the best beer at a pocket-friendly price. He couldn't wait to add craft ales to his collection, which he had tasted in London and became a fan of.
At that point in time, he did not have a production facility, so he worked with breweries to make his own craft beer. The demand for his amazing craft brew led to the foundation of Lepi Dečki brewery in 2016 and became an initiative for his love of brewing.
Lepi Dečki has had a short yet successful journey so far, expanding over three times its original size. Holding 20 impressive labels of liquor, the brewery sold 95% of its products and decided to relocate to Cakovec before the pandemic. With a business plan in mind and a loan of 9 million kunas (Croatian currency), the pandemic hit at a time of incremental financial targets and growing revenue.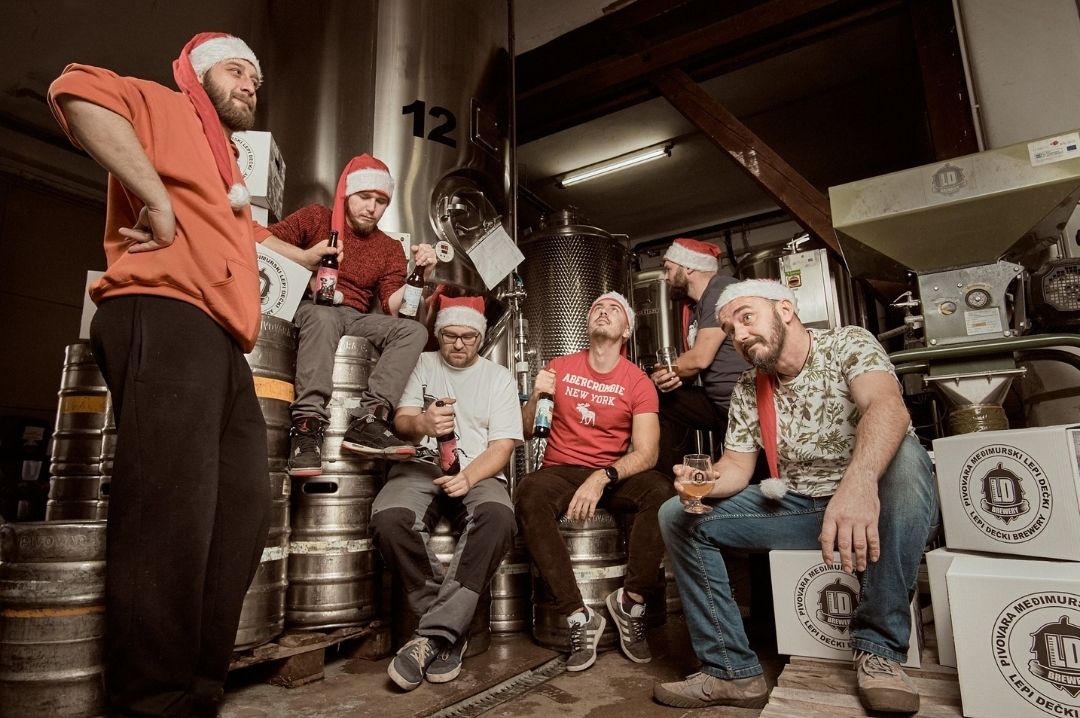 Lepi Dečki Brewery, Source Facebook
The relocation was planned for two weeks, which trailed two months, because of the lockdown. Travelling was cancelled, and the drinks industry also hit a dead-end, with many establishments closed for the better part of a year. Soon Radek realized that online deliveries of beers are the solution for his budding brewery. In just two weeks, his team developed a web store and started to deliver beer to local retailers. They also reached out to their business connections to sell their products. It took time and effort to cover their losses but this wise decision helped the company regain profits.
To match their sales targets, the team started to think differently and planned on expanding. While the world was experiencing massive losses, Radek and his team had the courage to open up a new distillery, which was originally planned for 2025. With this expanded business model, they produced whiskey and gin during the crisis. Their spirits were accepted well by people and business grew well.
The anticipated success
For future plans, he aims to open a new free spirit distillery which will be a real ale-house pub, with food. Whiskey, gin, and ale will be served at the pub. The place will also have a retail shop to take home spirits produced by them.
Lepi Decki brewery has several offerings for customers. They sell their beer in bottles, cans, party kegs, mix cardboard, 4-pack mix, and gift packages. With the recently introduced promo cans, you can craft your own beer, by promoting your brand on the beer cans. Label according to your design, and make a beer of your choice!
Royal Horticultural Halls, London, The Lindley Hall, 80 Vincent Square, London SW1P 2PB, United Kingdom, United Kingdom
Register Now
Royal Horticultural Halls, London, The Lindley Hall, 80 Vincent Square, London SW1P 2PB, United Kingdom
Register Now