It was on the Isle of Skye that we found her
The Wilson Brothers bring a trifecta of cocktails to make every day of yours that much more awesome.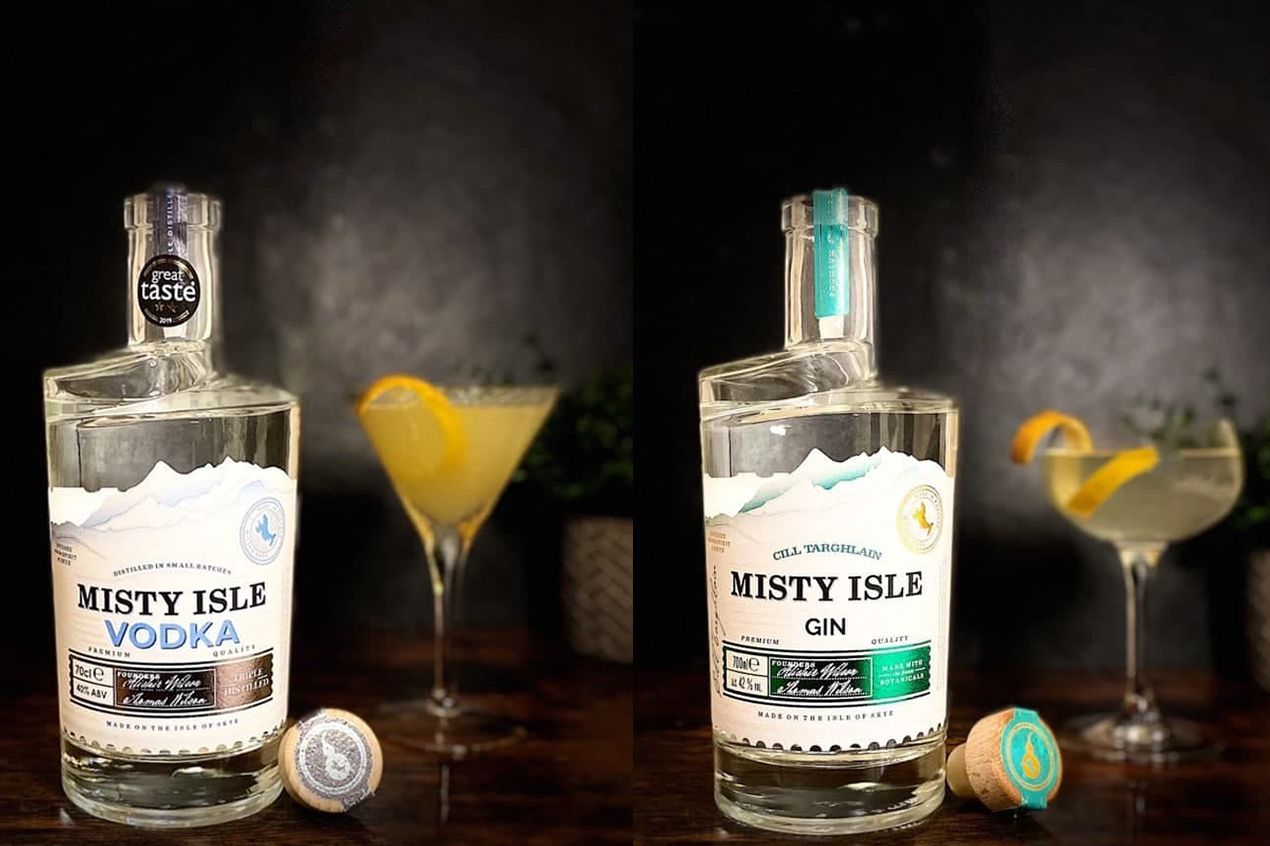 Raised in the Isle of Skye, the Wilson brothers Thomas and Alaistair have been passionate about their place and have been enthusiastic about promoting it to the people of the world. Over three years ago they set this plan in motion. Their way of doing it? Quit their "day jobs" and follow their passion and bring the Isle of Skye its first-ever gin distillery. After securing the necessary permissions, the brothers took off with their dream and built the distillery. That was only the start of their hard work.
Launched in early 2017, and upon taking inspiration from the local landscape; in particular the Old Man of Storr and the Cuillin Mountain Range, the Wilson brothers set out to create a gin that embraced the spirit of Skye. Juniper berries are hand foraged from various locations around the island and the distillery garden is budding with various botanicals. One special botanical is kept a secret within Misty Isle Gin, but it can only be found at high altitudes on the island. Our Misty Isle Pink Gin is full of flavour and packed full of fruits including pears, blackcurrants, meadowsweet and raspberries, which have all been natured and harvested in our distillery garden. The fruits are soaked for one week prior to distilling to bring the most out of the delicate flavours.
The distillery is home to more than a few amazing cocktails all of which are made using the spirits that were among the top winners at the 2021 London Spirits Competition.
Raspberry Collins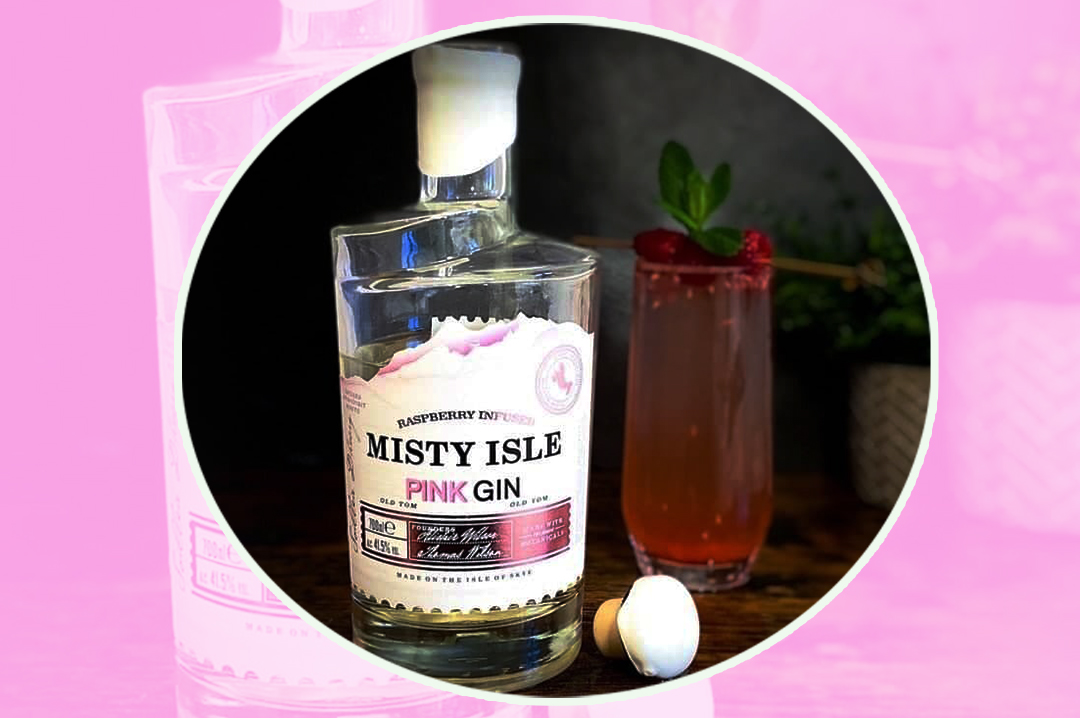 The base of this cocktail is the Misty Isle Pink Gin. Misty Isle Pink Gin is a fruity Old Tom that has been created with the fruits grown and nurtured by Tom and Alaistair's mother. It contains pear, blackcurrants and meadowsweet with raspberries infused, all harvested from the distillery garden on the Isle of Skye. Here's how to stir your Raspberry Collins.
Ingredients:
2 muddled raspberries
50ml Misty Isle Pink Gin
20ml Sugar Syrup
Half a lemon juiced
Raspberries and mint to garnish.
Method:
Muddle your raspberries – sprinkle a little raw sugar to the bottom of a glass and add your raspberries. Use a muddle (or a spoon) to smash your fruit until it has the appearance of jam. Add all ingredients into a shaker and shake. Pour your mixture into a highball glass with ice. Top up with soda water. Garnish with raspberries and mint.
Appletini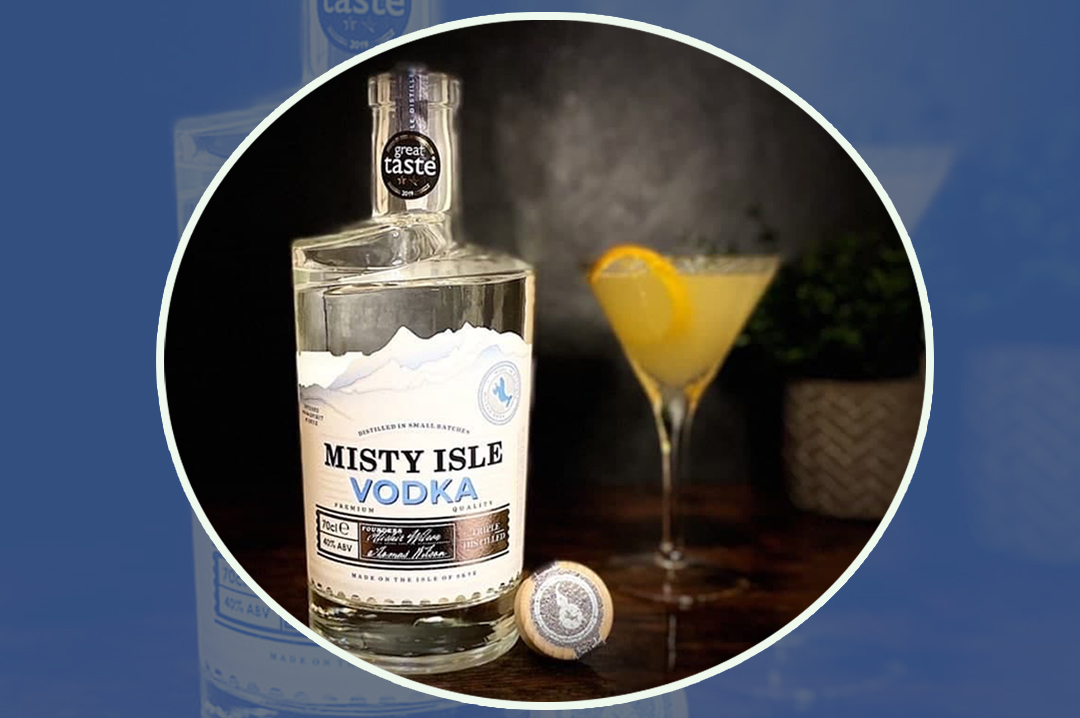 The first vodka to be distilled on the Isle of Skye, the Misty Isle Vodka reaped rewards during its showing at the 2021 London Spirits Competition, winning a gold medal with 91 points. Traditionally triple distilled in small batches and finished by hand to create a crisp, clean and smooth spirit, the Misty Isle Vodka is perfect for an Appletini.
Ingredients:
40ml Misty Isle Vodka
40ml Cloudy Apple juice
10ml lemon juice
10ml maple syrup
Method:
Add all the ingredients and ice into a cocktail shaker. Shake together and strain into a coupe or martini style glass. Garnish with lemon peel.
London Calling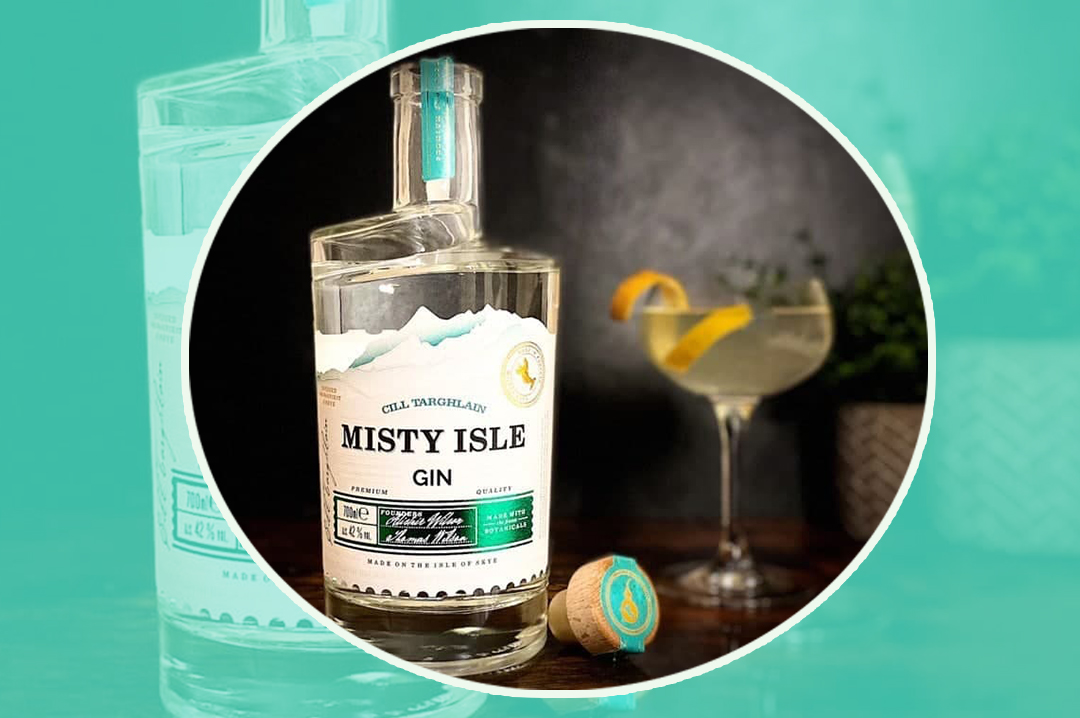 Isle of Skye's London Dry Gin, the Misty Isle Cill Targhlain Gin is as good a base as you would expect for a London Calling. The gin contains juniper, homegrown coriander seeds, angelica root, blueberries, meadowsweet stalks and sea orache. Here's how to make the perfect London Calling with Misty Isle Cill Targhlain Gin.
Ingredients:
40ml Misty Isle Cill Targhlain Gin
15ml Fino sherry
15ml sugar syrup
15ml lemon juice
2 dashes bitters/orange bitters
Caster sugar for sugar syrup
Method:
Start by making the sugar syrup (Ratio 2: 1 – two parts sugar to one part water). Pour the caster sugar into a small pan over low heat. Gently stir until all sugar has dissolved. Leave to cool. Add all ingredients into a shaker with ice. Shake the mixture thoroughly and then strain into Martini style glass. Garnish with lemon peel.