One Cocktail with the 1000 Trades Gin
Inspired by the classic Gin & Tonic, the 1000 Trades Gin Jam Sour is a modern gin cocktail that you will come to love.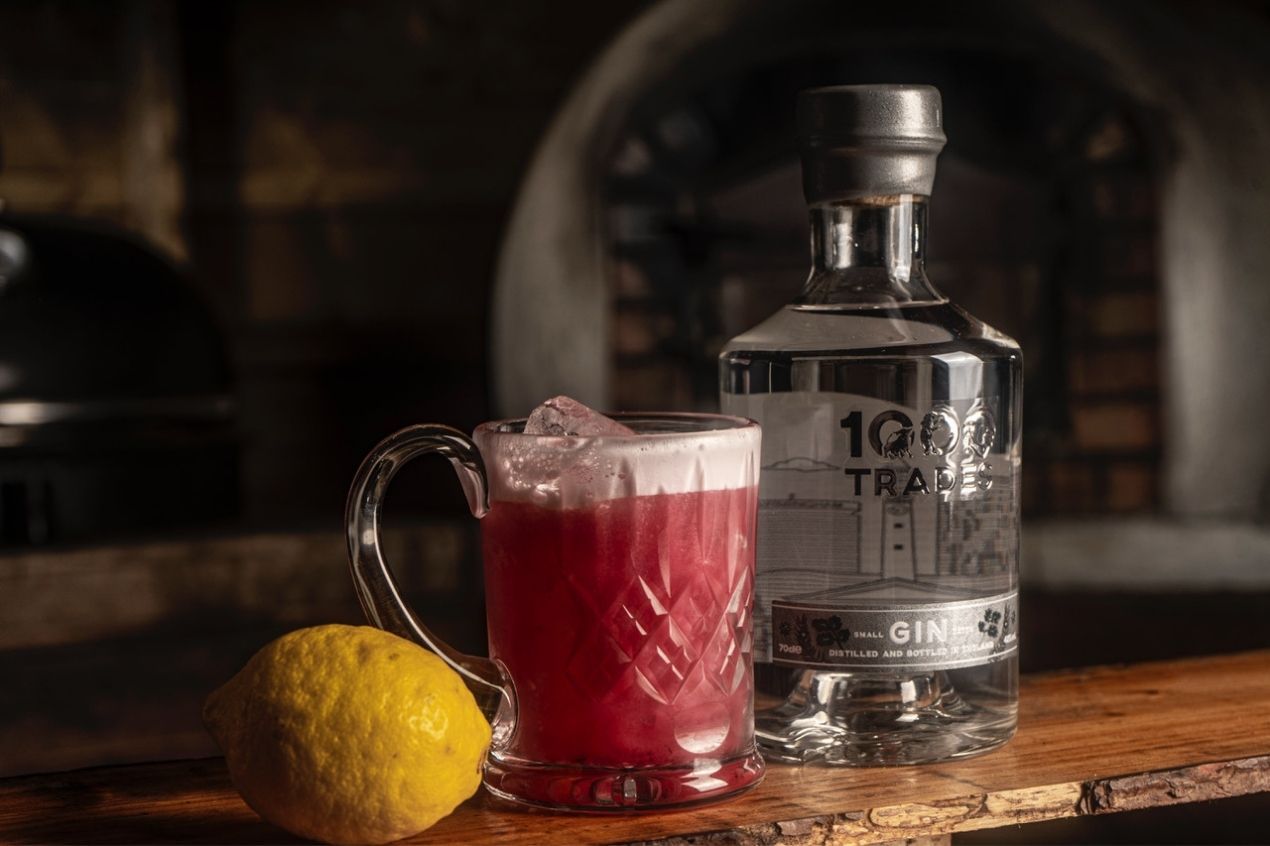 The city of Birmingham was the inspiration behind the name of the 1000 Trades Gin. An independent small-batch distillery established in 2020, the 1000 Trades Distillery wanted to draw attention towards the history of the olden times. Since the 1800s Birmingham "The City of 1000 Trades" was known for small workshops filled with highly skilled workers producing a huge range of products. In the 21st century, it's a vibrant conurbation with the youngest population of any major European city.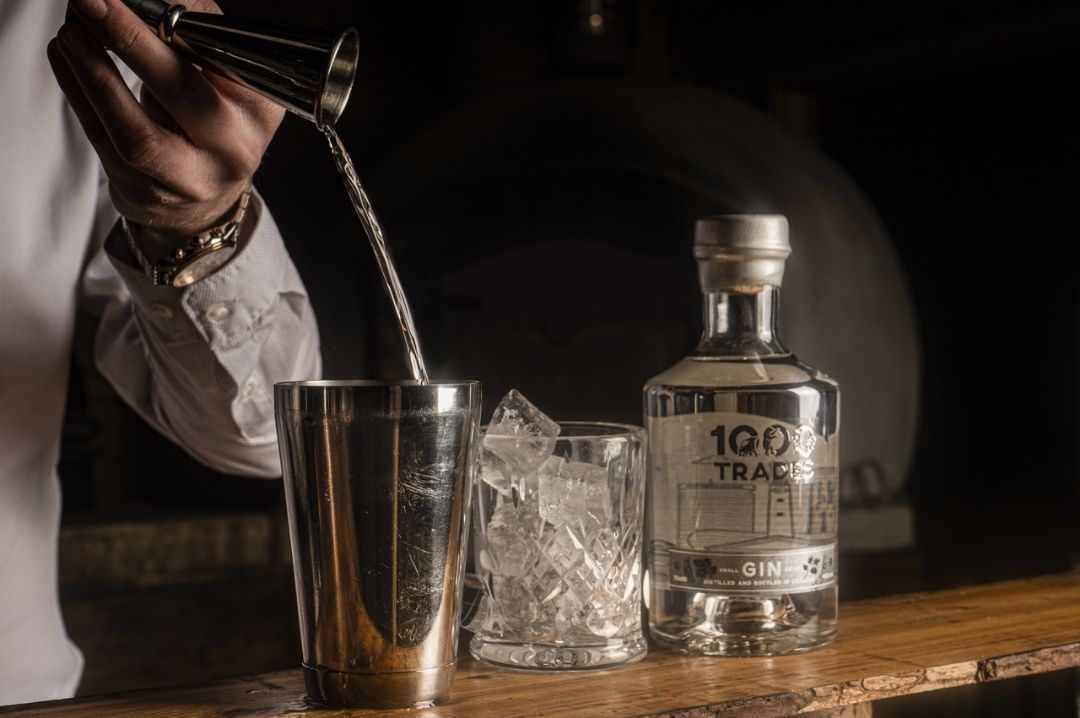 The distillery sources exceptional ingredients and botanicals to hand make a signature range, including Gin and Vodka made in Birmingham, from scratch, and a spiced rum blended from the finest imported Caribbean rums. Once distilled and blended they bottle the spirits by hand adding the final flourish of a wax seal stamped with the distillery's very own seal of approval. This dedication to quality was rewarded at the 2021 London Spirits Competition, where the 1000 Trades Gin was awarded a silver medal.
The award winning gin is also at the heart of the 1000 Trades Gin Jam Sour. Made as an alternative to the classic Gin and Tonic, a classic cocktail that has been remodelled through time and is a drink of choice for many people today.
Ingredients:
Egg White
Blackcurrant Jam
Lemon Juice
Method:
Put ice in a glass. Add all the ingredients to a shaker in no particular order. Shake it well until the ingredients all mix up well. Strain in the glass slowly. Add lemon juice to the mix and stir until mixed well. Drink up and enjoy!
If you look through the bottle you can see some of Birmingham's most loved and iconic landmarks. Town Hall, Birmingham Council House, The Library, The Wheel in Centenary Square, Old Joe - Birmingham University Clock Tower, BT Tower, The Rotunda, The Bull Ring, St Martin in the Bull Ring and Radisson Blu - 12 Holloway Circus highlight the history of the birthplace of this gin
A fine representation of Birmingham history and a great quality UK gin.