Say Hello to the Lemon Hello Spritz
Alice and Laurence's Wharf Distillery brings this refreshing gin and liqueur infused cocktail.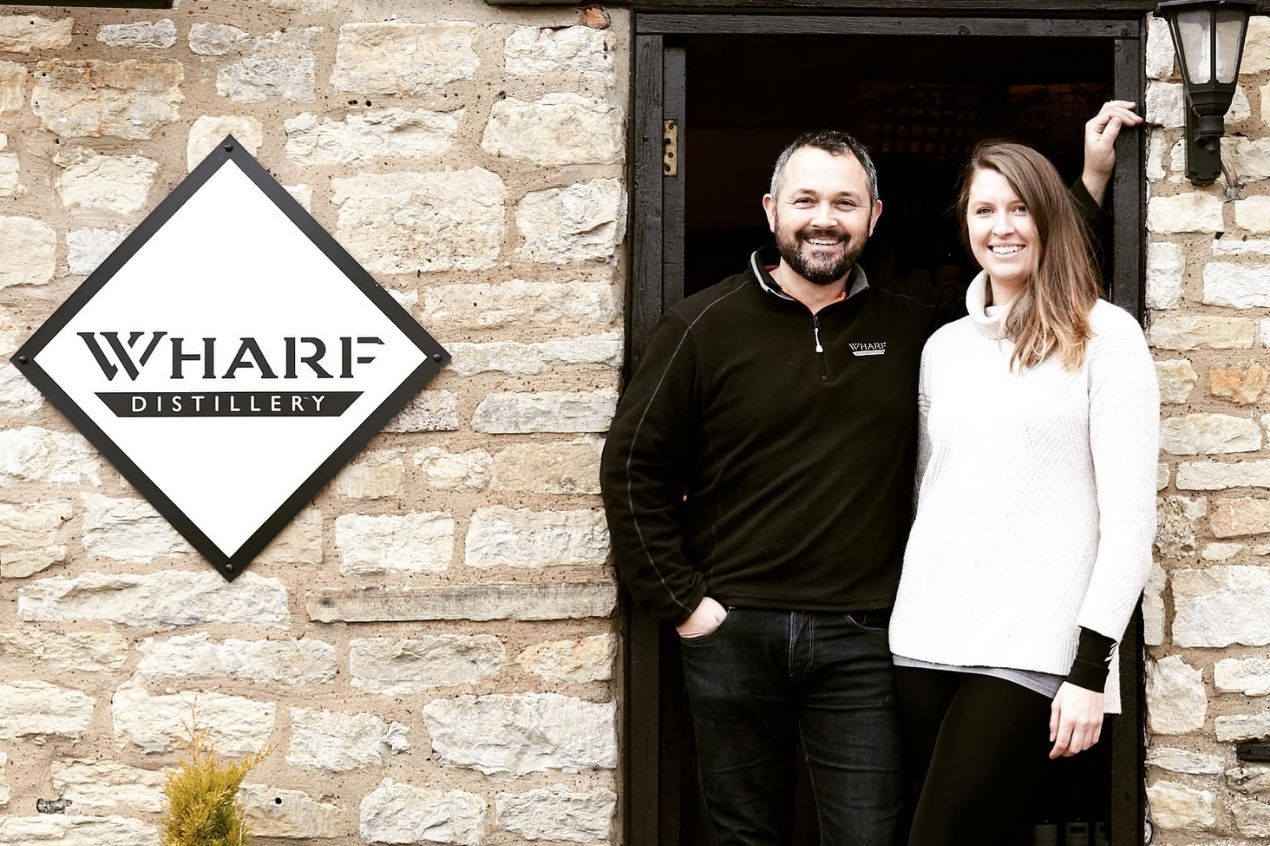 In the heart of the South Northamptonshire countryside resides the Wharf Distillery, Alice and Laurence's brainchild. Alice, who used to run a brewery, decided that she would prefer to make products that she personally enjoyed. Laurence on the other hand was contemplating what he really wanted to do in life. His wonderment was answered by cider making, an activity he took to like a fish to water. His hobby of making cider from apples became more serious upon his cider Hard Core being adjudged the Champion Cider of Britain in 2011.
More cider, mead and brandy followed until Laurence shifted his focus towards distilling. This resulted in the founding of Wharf Distillery in 2014 where Laurence is the master distiller to date. The distillery crafts a range of spirits, from English whiskey to gin, brandy and liqueurs. Just like his win as a cider maker, it was inevitable that the tandem of Alice and Laurence would win with their spirits too. At the 2021 London Spirits Competition, Wharf Distillery had three spirits among the winners.
The Aeppel Drenc was awarded a silver medal with a score of 85 points. This brandy is crafted entirely from handpicked and hand-pressed English apples. It is triple distilled with the apples coming only from Northamptonshire. On the nose, there are aromas of prune with caramel, fermented apples, and a finish of dried fruits. It has a long-lasting, dry taste with notes of rich caramel in the finish.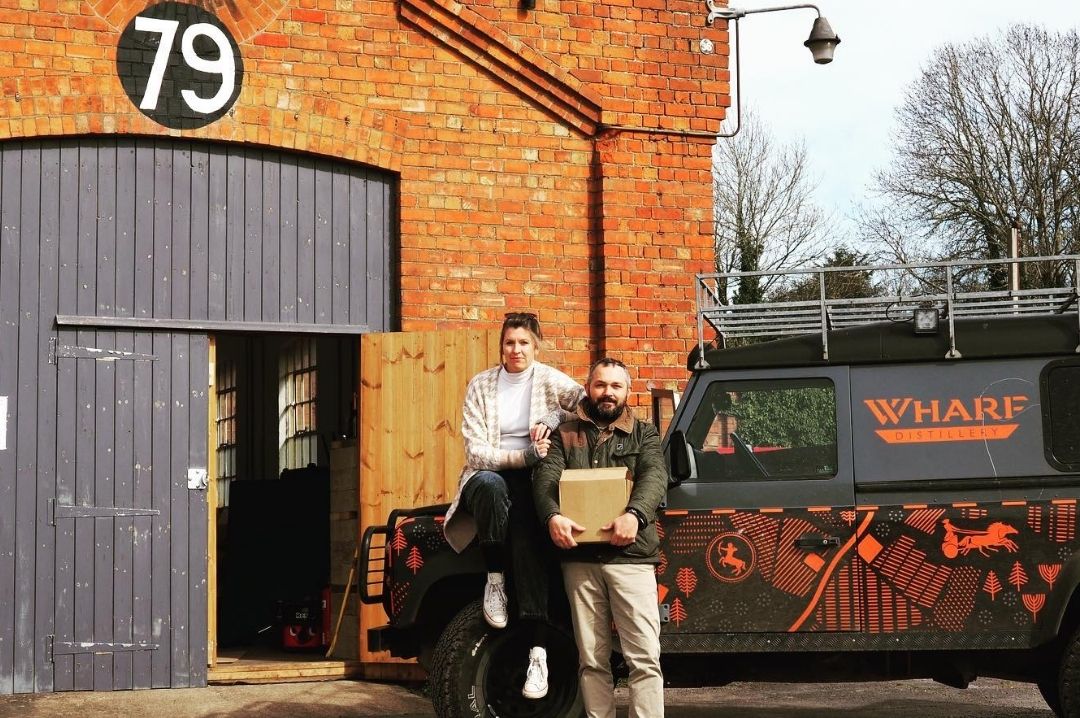 Alice and Laurence, Source Facebook
Their second winner was the Old Silson Gin which scored 83 points and a silver medal. A small tribute to the nearby village of Old Silson or Silverstone, the Old Silson Gin has botanicals inspired by the ancient woodlands that surround the area. The aroma and body of the gin have wild forest roots like ginger and angelica. Aromatic grass notes, an earthy taste and a slightly spiced aftertaste round up the gin's features.
The list of winners from Wharf Distillery is rounded off by the Fry Drenc (Beech Smoked) Single Malt. A spirit reflective of the English countryside, the Fry Drenc is a triple distilled single malt containing four types of malts. It is a smooth single malt with sweet notes, subtle smokiness and a lingering finish.
While these were the three award-winning spirits from Wharf Distillery, the distillery's top concoction comes from a combination of the Wharf Distillery Lemon Hello and Safine Drenc Gin. Here's how to make the Lemon Hello Spritz:
Ingredients:
30 ml Wharf Distillery Lemon Hello
30 ml Safine Drenc Gin
Dash of Elderflower cordial
Choice of tonic (soda water/light tonic/lemonade)
Method:
Get all the ingredients together in the order of the ingredients. Shake the ingredients well with either soda water, light tonic or lemonade. Fill a glass with an ice cube or two and strain the mix over it. Garnish it with a lemon, lemon thyme or juniper.
Header Image- Wharf Distillery, Source Facebook
Royal Horticultural Halls, London, The Lindley Hall, 80 Vincent Square, London SW1P 2PB, United Kingdom, United Kingdom
Register Now
Royal Horticultural Halls, London, The Lindley Hall, 80 Vincent Square, London SW1P 2PB, United Kingdom
Register Now