The Cerise Martinez Cocktail
From the first distillery in the Mornington Peninsula comes a cocktail made with the award-winning Cerise Gin.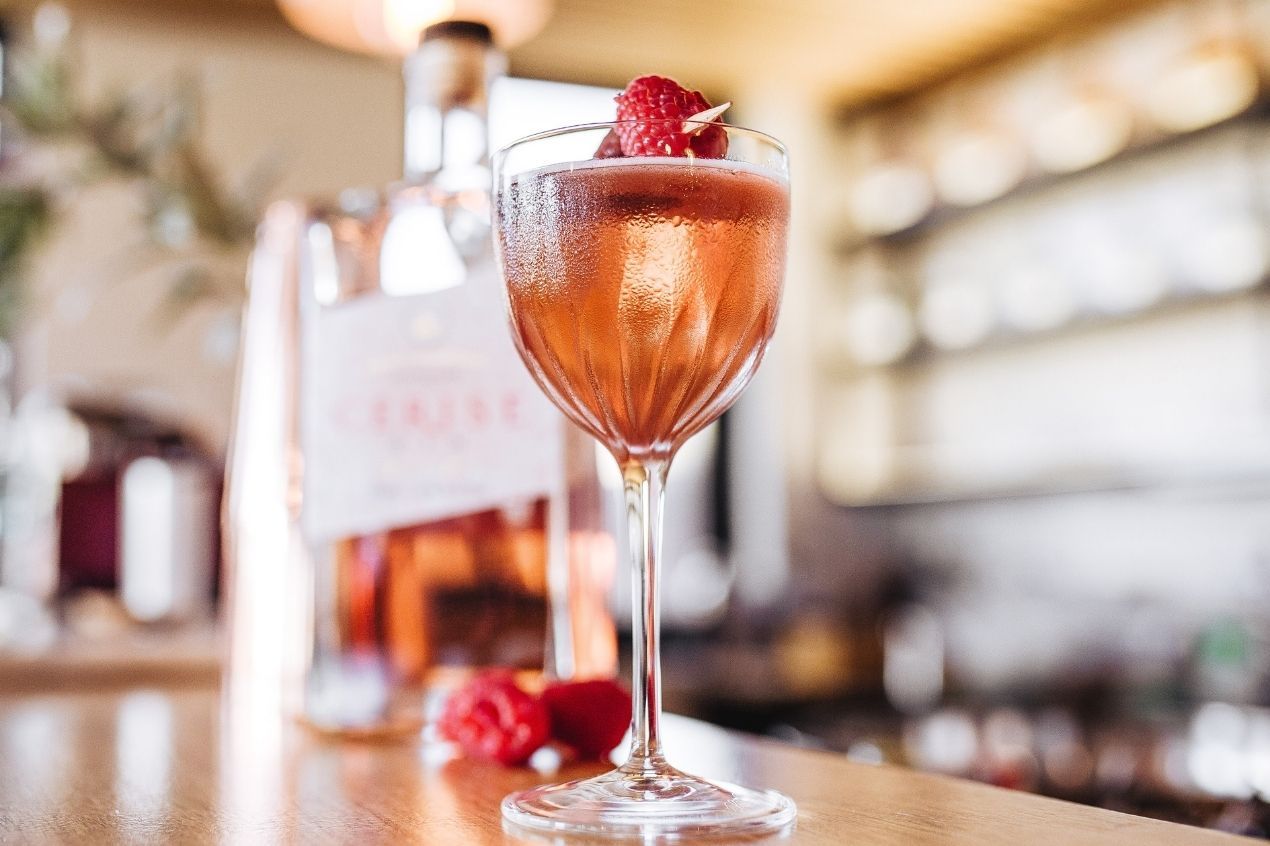 The passion for adventure and the desire to create a range of high quality, artisanal gins and liqueurs gave birth to the Bass & Flinders Distillery in Mornington Peninsula, Australia. 2009 was the year Bass & Flinders brought Mornington Peninsula its first-ever distillery. Drawing inspiration from the classic French brandies, the distillery now produces a range of award-winning gins, brandies and liqueurs.
In 2016, Holly took over the reins from her father Wayne as the Head Distiller and Managing Director of the distillery. Among the second-generation distillers in Australia, the focus from Bass & Flinders is on quality above everything else. Distilling in small batches, using local and fresh ingredients, Bass & Flinders has brought laurels to the Australian craft spirits distillers. At the 2021 London Spirits Competition, two of Bass & Flinders gins were among the winners.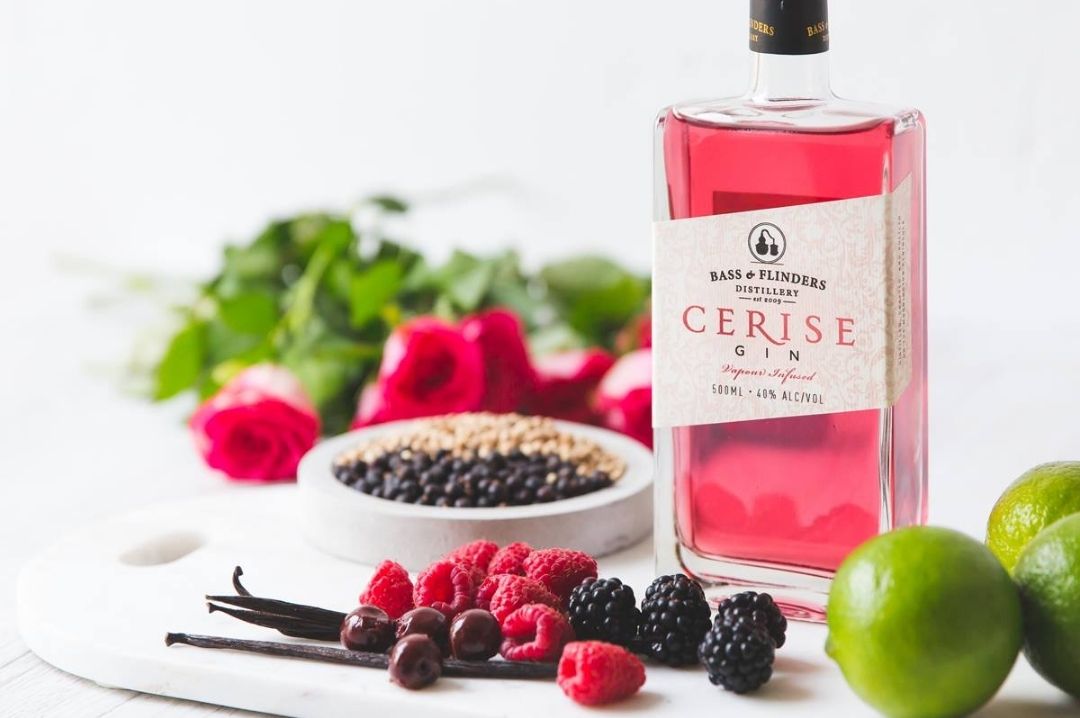 The Cerise Gin, Source Facebook
One of those two gins was the Cerise Gin which was awarded a silver medal with a score of 87 points. The gin combines botanicals of juniper, cherry, raspberry, coriander along with lush and floral botanicals like hibiscus rosella, cherries, raspberries and a hint of orange. A part of Bass & Flinders Distillery's Single Vineyard Range, the gin is crafted using shiraz based eau de vie (a grape spirit crafted from vines sourced from a single vineyard). Cerise Gin is a smooth tasting spirit that is reminiscent of a Turkish Delight.
The elegant pink gin is at the heart of the Cerise Martinez, a cocktail that celebrates its flavour and elevates the cocktail. Here's how you can create it at home.
Ingredients:
40 ml Bass & Flinders Cerise Gin
15 ml Maraschino Liqueur
20 ml Maidenii Sweet Vermouth
3 dashes Rhubarb Bitters
3 dashes Orange Bitters
Method:
Shake and double strain. Serve in a Nick & Nora glass and garnish with a Morello cherry skewer.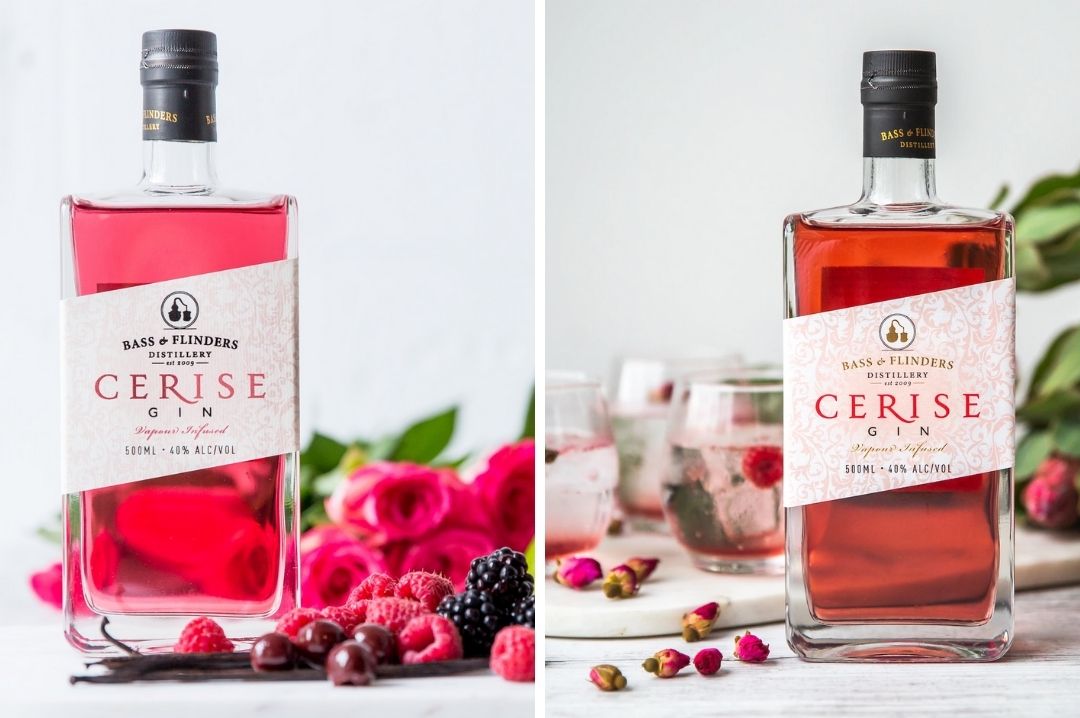 The second winner from Bass & Flinders Distillery was the Angry Ant Gin, a tribute to the rich bio-diverse landscapes of Australia. Triple distilled in small batches using an Alembic Pot Still, the Angry Ant Gin botanicals include Mulla Mulla and Purple Vetch flowers, native lemongrass, native sandalwood nuts, the currant bush; and, of course, the starring botanical, Australian ants.
Royal Horticultural Halls, London, The Lindley Hall, 80 Vincent Square, London SW1P 2PB, United Kingdom, United Kingdom
Register Now
Royal Horticultural Halls, London, The Lindley Hall, 80 Vincent Square, London SW1P 2PB, United Kingdom
Register Now