Know Your Sommelier: Jules Bensacq
Leading sommelier Jules Bensacq cannot help being a little biased towards Bordeaux picks as he tastes and buys wines for the 28°-50° Wine Workshop.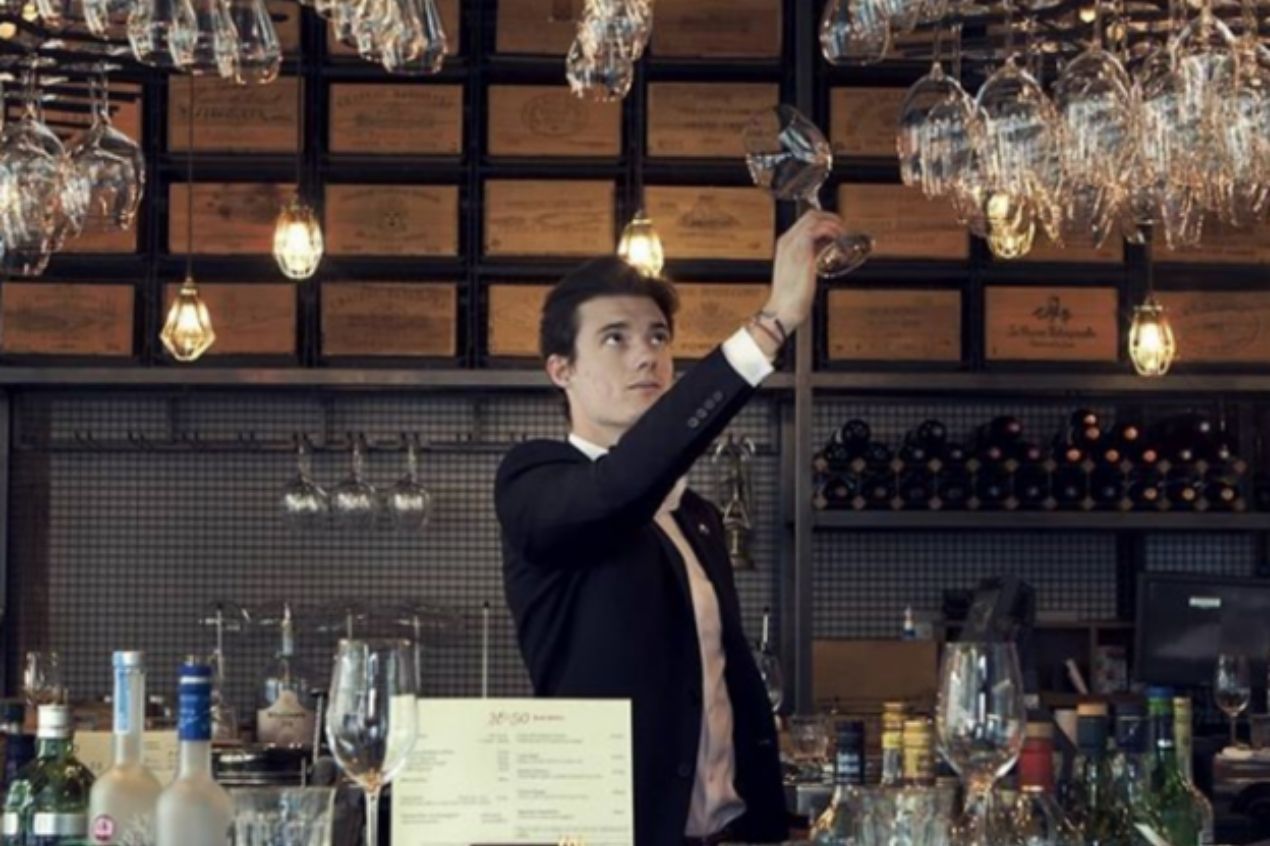 Hailing from Bordeaux in France, Jules' passion for wine led him to join 28°-50° Wine Workshop and Kitchen as a sommelier. He is now the Head Sommelier and Wine Buyer there. Bringing years of experience from the Grands Crus Classés in Bordeaux, the Rhone Valley, and Burgundy, Jules has had the opportunity to work alongside some of the great names in French viticulture. Finalist of the European Competition of Young Wine Professionals 2017 and a graduate in Wines and Spirits Management, Jules loves sharing his expertise with fellow wine lovers.
Overseeing the wine buying/selling in both of the 28°-50° venues, he places a big focus on curating an international, extensive choice of fine wines, ensuring they are accessible to clients, both old and new.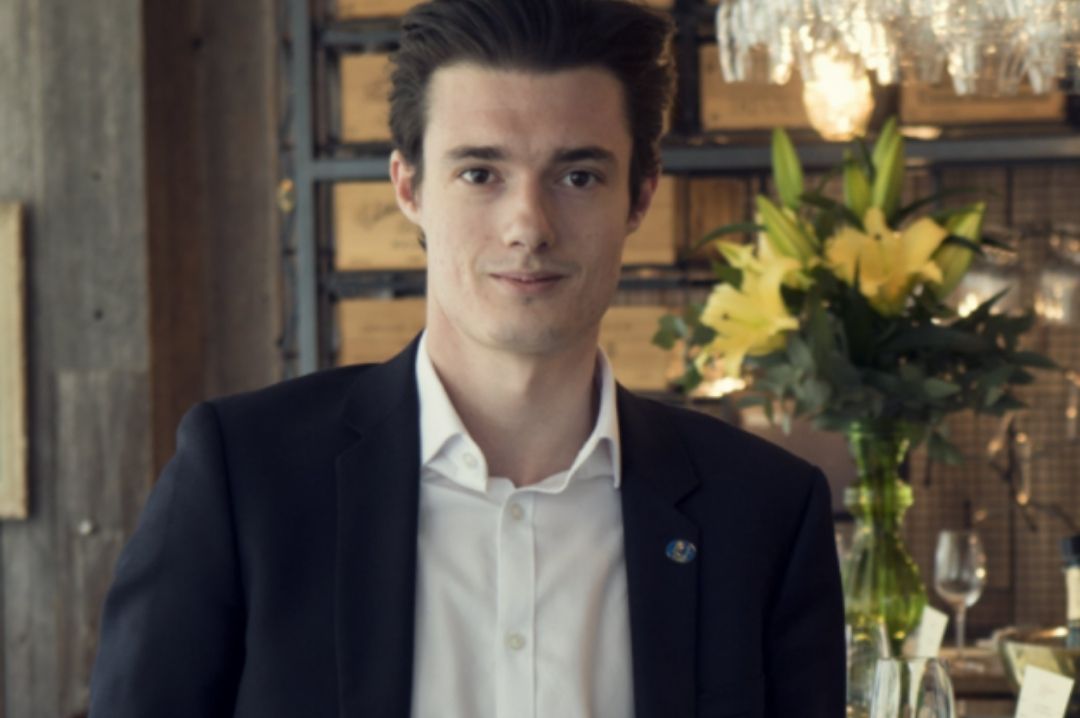 [Jules Bensacq - Head Sommelier & Wine Buyer, 28°-50° Wine Workshop & Kitchen]
1. Why did you want to become a sommelier?
"I never really wanted to become a sommelier, but without admitting it to myself, this profession alone brings together everything I love. A lot of sharing, conviviality, emotion, lots of rigor, hard work, and adrenaline. I didn't expect the hospitality industry to be so inclusive, especially at 28°-50°, where we all share the same values and all have the same goal of doing our jobs to be the best possible potential."
2. According to you, how has the role of a sommelier evolved, especially during the Covid-19 wave?
"We must remain open to any opportunity to keep in touch with our customers or potential future customers. Staying connected through online channels(Instagram, Facebook, LinkedIn, etc.) is proving to be effective. In the restaurant, I see my role as more important than ever in these anxiety-inducing times - people need, desperately, to come together and enjoy a beautiful bottle of wine!"
3. What are some of the most important skills for a sommelier?
"I guess the most important skills to have would be being sociable, curious, open-minded, and motivated to learn more every day."
4. What do you look for when you buy wine for your business?
"When curating a wine list, I aim to have a healthy balance between accessible options, things that people are drawn to. However, a personal aspect also comes into play - you will see we have extensive Bordeaux options on our list, due to my French background.
We are lucky to have a loyal client following. It makes selecting wine for them easier. We know their preferences, and in turn, they trust our judgment. At the same time, it does add a bit more pressure, as we don't want to disappoint them!"
5. What are some of your favorite places to enjoy great wine in London?
"London is probably the best city to enjoy some wines outside, I would say Comptoir Blandford and CVS for the atmosphere and the quality of the selection, and 110 Taillevent when I want to splash out!"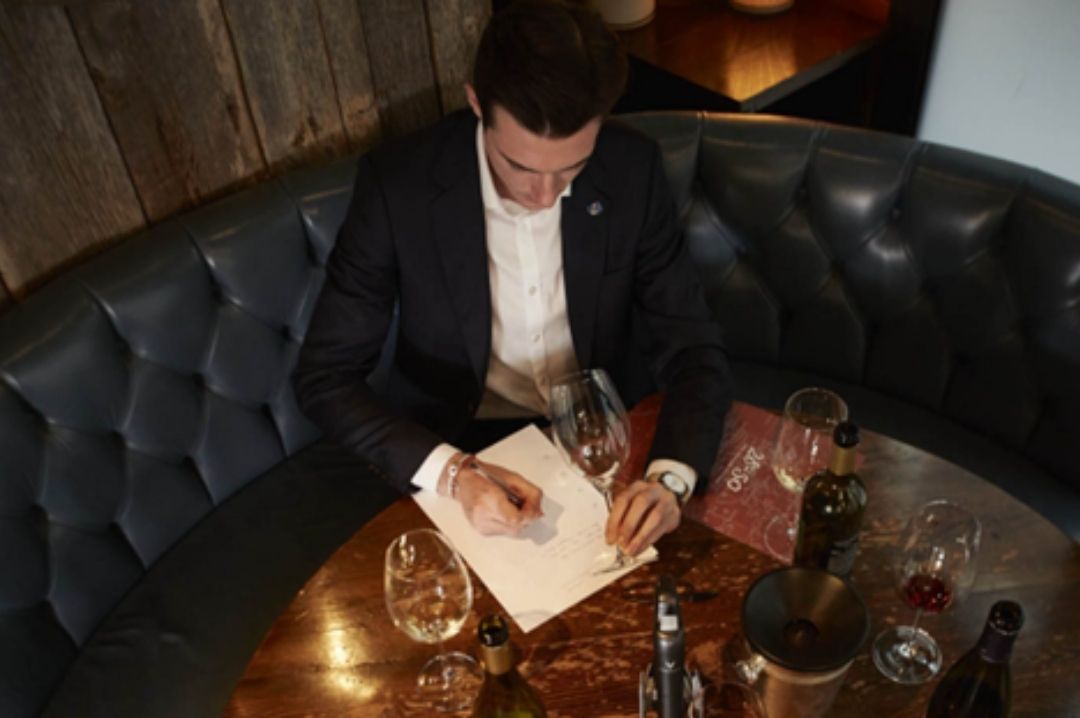 6. What is your approach to matching food and wine?
"Our first objective as a sommelier is to highlight the food proposed by the chef and at the same time, make sure we respond to the wishes of our customers. I think there are some big principles to respect, especially to try not to overpower the food. But at the end of the day, we are here to advise benevolently, not to judge or decide on behalf of our clients."
7. Any favorite food and wine pairing suggestions for London drinks enthusiasts?
I love wine pairing with cheese. The last one experienced at 2850 was a "Brun de Noix" (cheese washed regularly in a walnut liqueur as it matures) with a Madeira Blandy's 10 years old Malmsey. Quite impressive!"
8. If you had to pick one red and one white wine as your personal best, which wines would they be?
"I have been lucky enough to have tasted quite a lot of great wines but my most favored red at the moment is Chateau Rayas 1998 and as white, I'm a big fan of Remelluri Rioja Blanco 2015."
9. What's the best part of your job?
"The best part of my job is definitely when I manage to transmit an emotion through a wine, it is my reward for all the upstream work."
10. What movies and TV shows are you watching or recommend on Netflix or Amazon Prime in these Covid-19 times?
"I highly recommend Chef's Table on Netflix. Each episode of the series focuses on a specific world-renowned chef and explores their philosophies and approach to cooking. Just be sure not to be hungry before watching it, or the episode will be a real torment!"
Royal Horticultural Halls, London, The Lindley Hall, 80 Vincent Square, London SW1P 2PB, United Kingdom, United Kingdom
Register Now
Royal Horticultural Halls, London, The Lindley Hall, 80 Vincent Square, London SW1P 2PB, United Kingdom
Register Now