Make a Negroni with Michele Lombardi
Head mixologist at Quaglino's London shares his favorite places to drink in the city.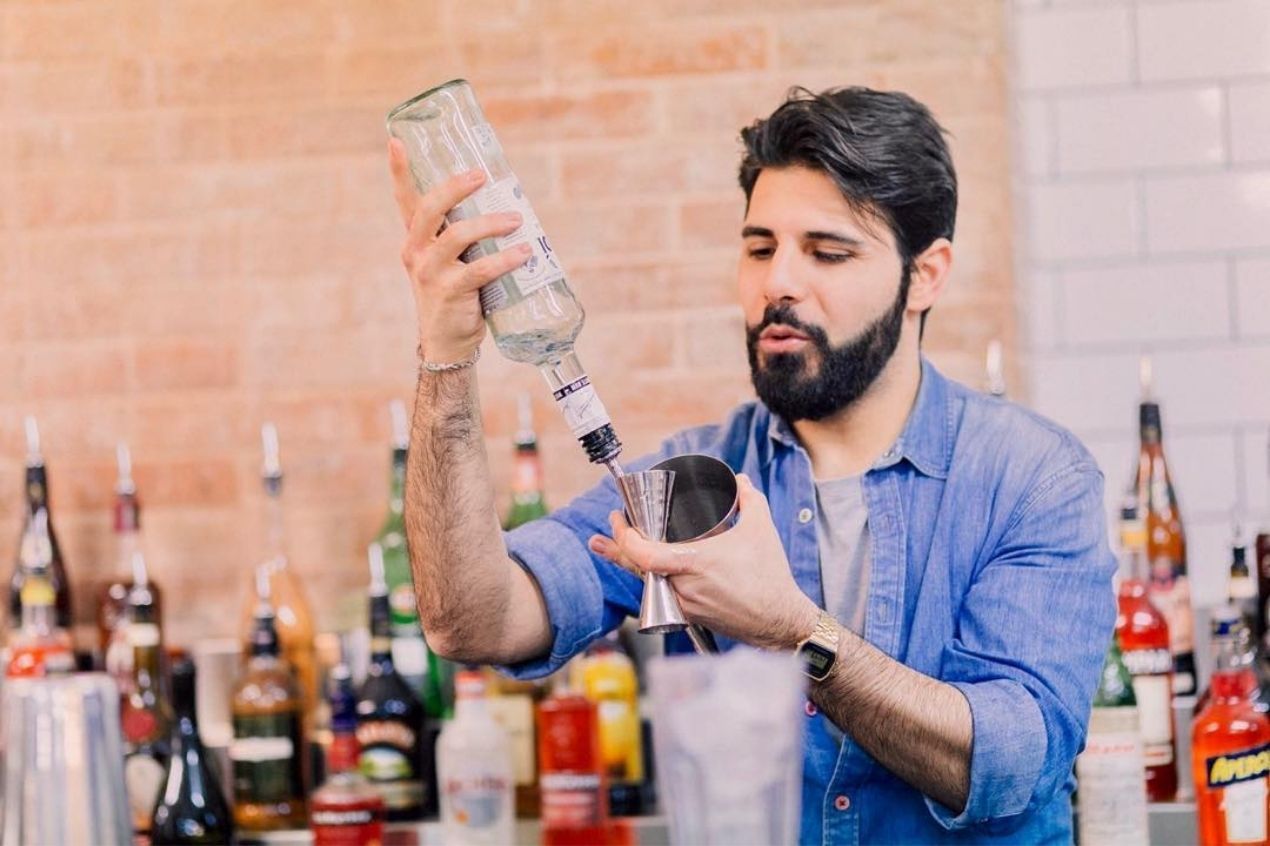 Bartending runs in Michele Lombardi's blood, and we mean that literally. After all, his journey in the bartending world started when he was a teenager, working in a bar owned by his parents. After picking up a knack for the art, Lombardi and a friend signed up for some courses to make some 'cool' drinks during work, and that's where he found the passion for cocktail making.
Over the years, Lombardi has worked in establishments like the Aqua Restaurant Group in London and Dirty Martini in Londra, Italy. Currently, Lombardi is the Head Mixologist at Quaglino's in London.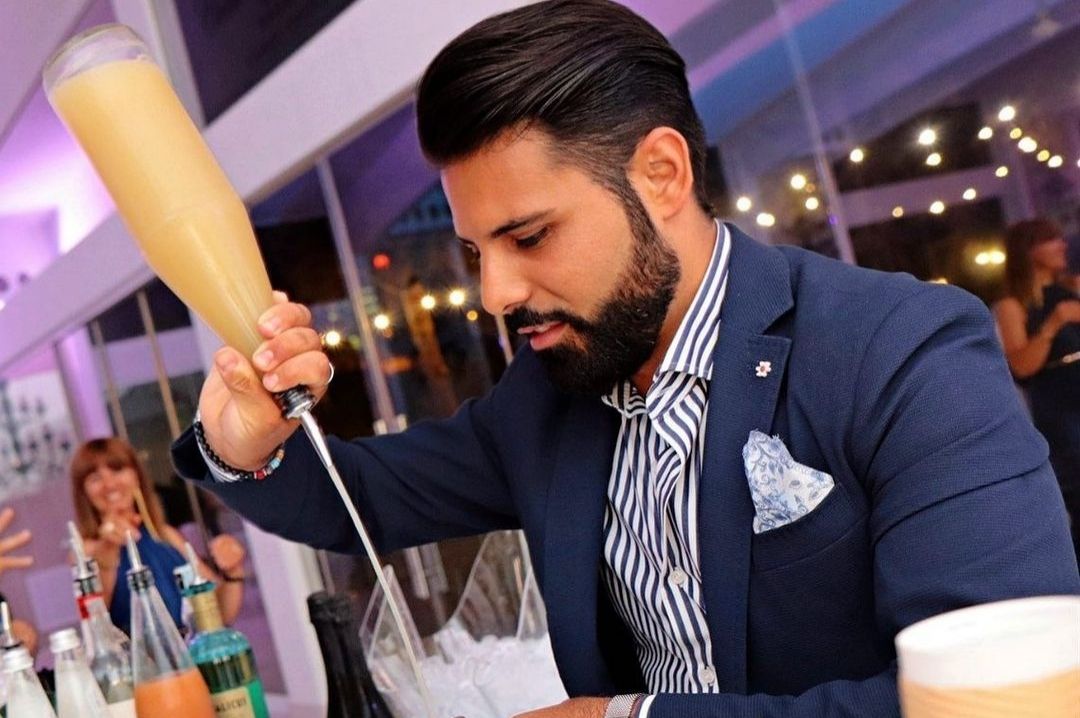 Michele Lombardi
What are some of the most important skills for a bartender to have?
Mindset, patience, good communication, and listening.
What is your favourite cocktail to make? And can you share the recipe?
For sure I would say a Negroni!
Get your rocks glass, pour 30ml of a good gin, 30ml of good sweet vermouth, 30ml of Campari (must be Campari). Good quality ice, stir for about 60 revolutions and garnish with a fresh slice of orange.
What's one essential piece of barware that everyone should have at home?
One must definitely have a Hawthorne strainer.
What are some of your favourite places to drink when you're not working?
Coupette or Oriole definitely. Love the vibes.
Funniest story you heard at the bar?
Oh, there're so many, I need a book.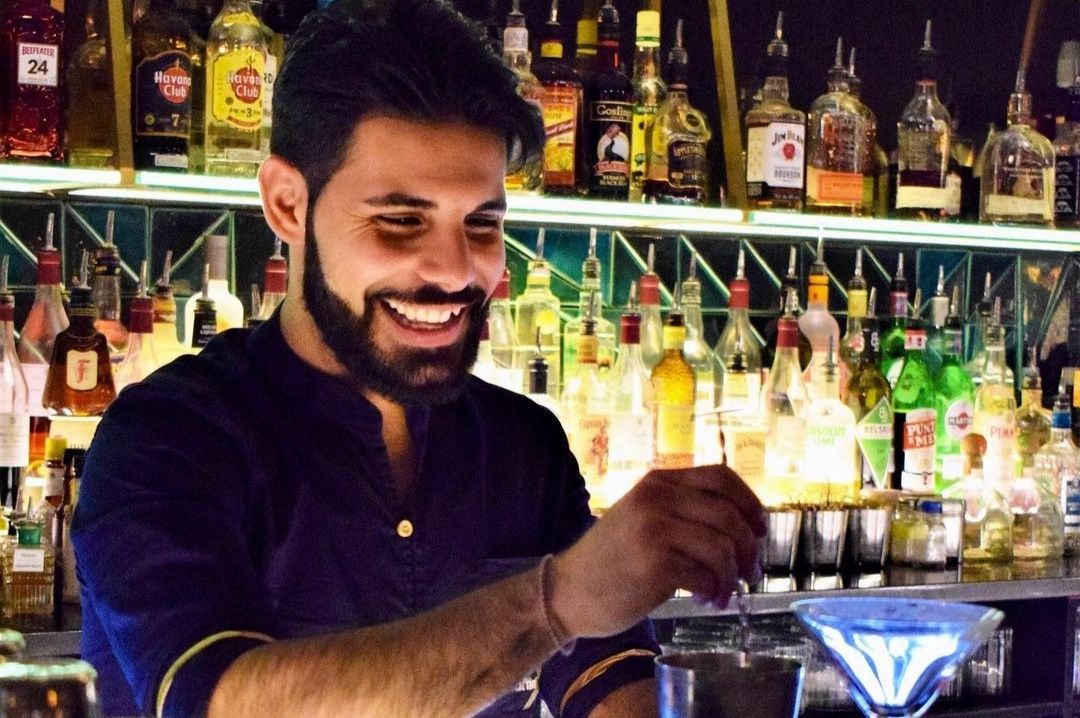 Michele Lombardi behind the bar
What has been your most bizarre client request?
This was back in Italy, it was August and 42 degrees outside - and a customer asked me for a hot chocolate with rum.
Is Quaglino open? And what can guests expect from the bar?
Of course. Quaglino's bar is open every day. We're still applying social distance rules between tables and all the staff is still wearing masks.
What are some upcoming drinks trends to look forward to?
Sustainability is for sure the new trend in the drinks industry right now, which is super cool and can help to reduce waste possible to keep the planet and ecosystem safe.
What are you drinking right now?
I think I'm gonna go for one of my signatures, a Cuban fashioned.