London, the town that taught the world to drink
London's role in shaping the drinks culture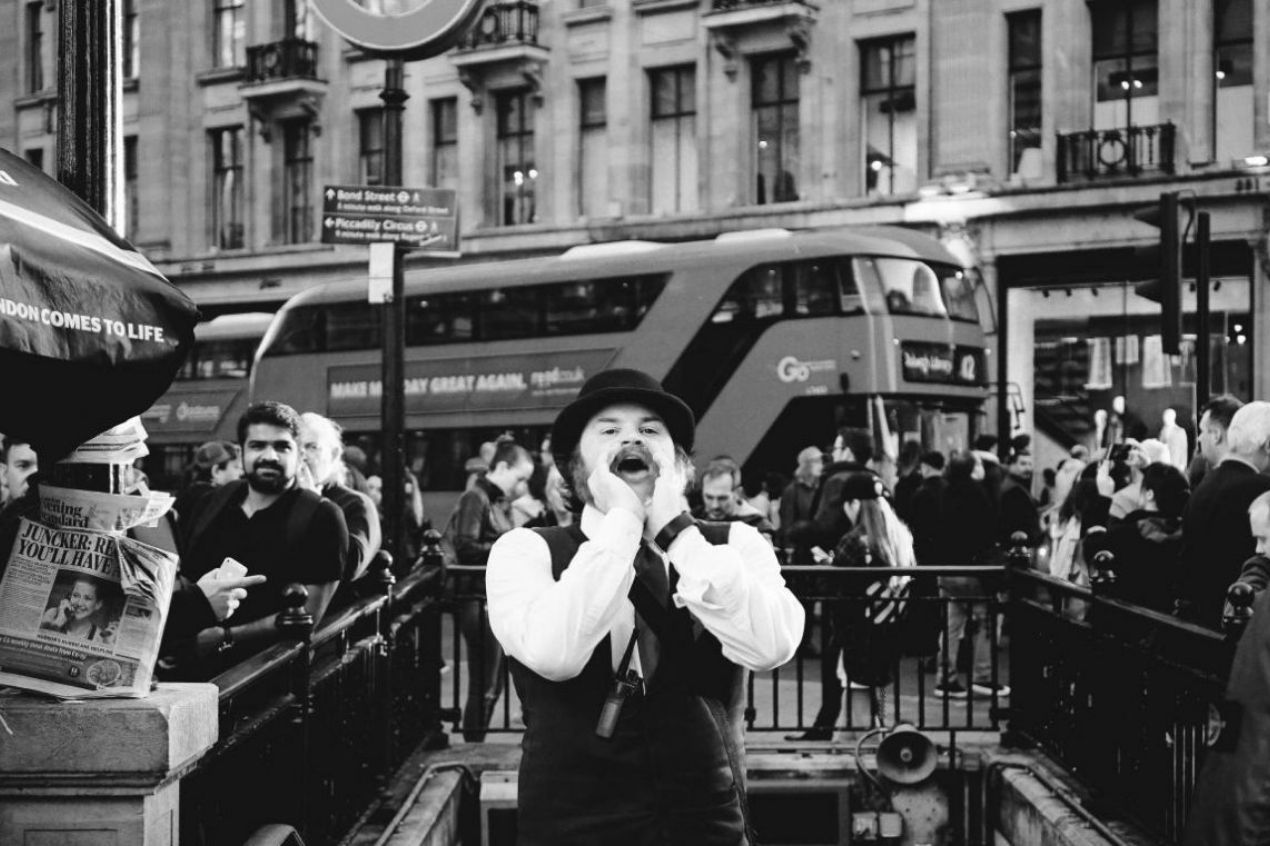 It's enough to make a Frenchman spit out his saucisson. Champagne invented by the perfidious English? Apparently so, according to Pierre-Emmanuel Taittinger, until recently head of the famous champagne house. "The English left these inexpensive still white wines on the London docks and the wines got cold so they started undergoing a secondary fermentation [which made them fizzy]," he told one of France's great blogpapers, Le Figaro, last year.
"As the English have a little 'crazy' side, they invented the whole thing, the playful side," he added. He's right, and that's not all. Bordeaux, France's greatest wine region, owes everything to English patronage, and Burgundy is not far behind. Cognac, too. And then there's Port, which is more-or-less an English drink, despite its Portuguese origins.
And let's not forget the drinks that were actually invented in London. Beer lovers will know all about Porter and Stout, India Pale Ale, Brown Ale and Barley Wine - the drinks that drove London's great brewing age, from the 18th century onwards, and - more recently - the craft-beer revolution. American brewers would be nowhere without IPA, after all.
London's role in the story of distillation, meanwhile, is obvious to anyone who's ever picked up a bottle of gin - or, more specifically, London Dry Gin, which it mostly is. Gin, like pale ale, has enjoyed a huge revival of late. Add the proximity of Scotland and Ireland, historically whisk(e)y's heartland, and the English West Country - home of the world's best cider - and there's no other city that comes close.
And while some cities tend to be consumers more than producers (hello, Paris), London has always liked to turn its hand to making stuff. In the 19th century, a string of London brewers wore the mantle of world's biggest and, after a dip at the end of the 20th century, brewing is back in a big way. There are 120 breweries in London now, or at least there were when this was written. It'll be more by now, presuming the Covid-19 shutdown hasn't forced a few into financial strife.
Gin distilleries, cider makers, wineries; London has the lot, and most of them are extremely welcoming to visitors. If you want to drink at the source, this city will welcome you with open arms. Try Hackney Wick's Howling Hops, where the beer is dispensed from serving tanks, for one of the best. (London is such a great place for a taproom, indeed, that breweries from other cities, like Manchester's Cloudwater and Bristol's Moor Beer, have opened bars here.)
But it's in the pubs, bars, nightclubs and restaurants of London that the real action takes place. London's historic role as a key centre of the wine trade means there are any number of different ways to enjoy great wine, whether you like it First Growth or natural, at places like Gordon's Wine Bar - an intensely atmospheric cellar spot by Embankment Station that opened in 1890 - or Peg, a modern, glass-fronted place where the bobble-hatted denizens of Hackney go for their glou-glou.
London's hotel bars, meanwhile, have no peer when it comes to elegant excellence, although the cocktail-making cutting-edge has departed in the direction of Lyaness, the latest venue from genial genius Ryan Chetiyawardana (AKA Mr Lyan), on the South Bank, and Tayer + Elementary, close to Old Street, where Alex Kratena (former head bartender at Artesian at the Langham, London) now weaves his magic.
The soul of London drinking, though, can be found in its pubs. Some people will tell you a pub's a pub, but they don't know what they're talking about. London's pubs are unmatched in their diversity. There are real-ale pubs, vegan pubs, rugby pubs, Irish pubs, Australian pubs, heavy metal pubs, pubs devoted to particular football teams, riverside pubs, and much more. And then there are the most precious pubs where, even in the tumult of the city, a quiet moment can be enjoyed - like the Royal Oak in Borough, perhaps, or the Southampton Arms in Kentish Town.
There's so much to drink in London that it would take two-dozen lifetimes to get close. The city is drenched in booze, even in these temperate times. The French know this better than most, and not just Monsieur Taittinger. Arrivals on the train from Paris step off the train and descend into a series of large and handsome brick cellars. Why are they so large? Because they were built to hold barrels of Burton pale ale, brought down by rail from the English Midlands in the 19th century. There's no better way to enter the city that taught the world how to drink.
Royal Horticultural Halls, London, The Lindley Hall, 80 Vincent Square, London SW1P 2PB, United Kingdom, United Kingdom
Register Now
Royal Horticultural Halls, London, The Lindley Hall, 80 Vincent Square, London SW1P 2PB, United Kingdom
Register Now