What customers can expect when they go to the local pub after lockdown
Covid 19 has made all local bars, pubs, and restaurants to take different precautions & measures, here's how customers will get surprised by this new change.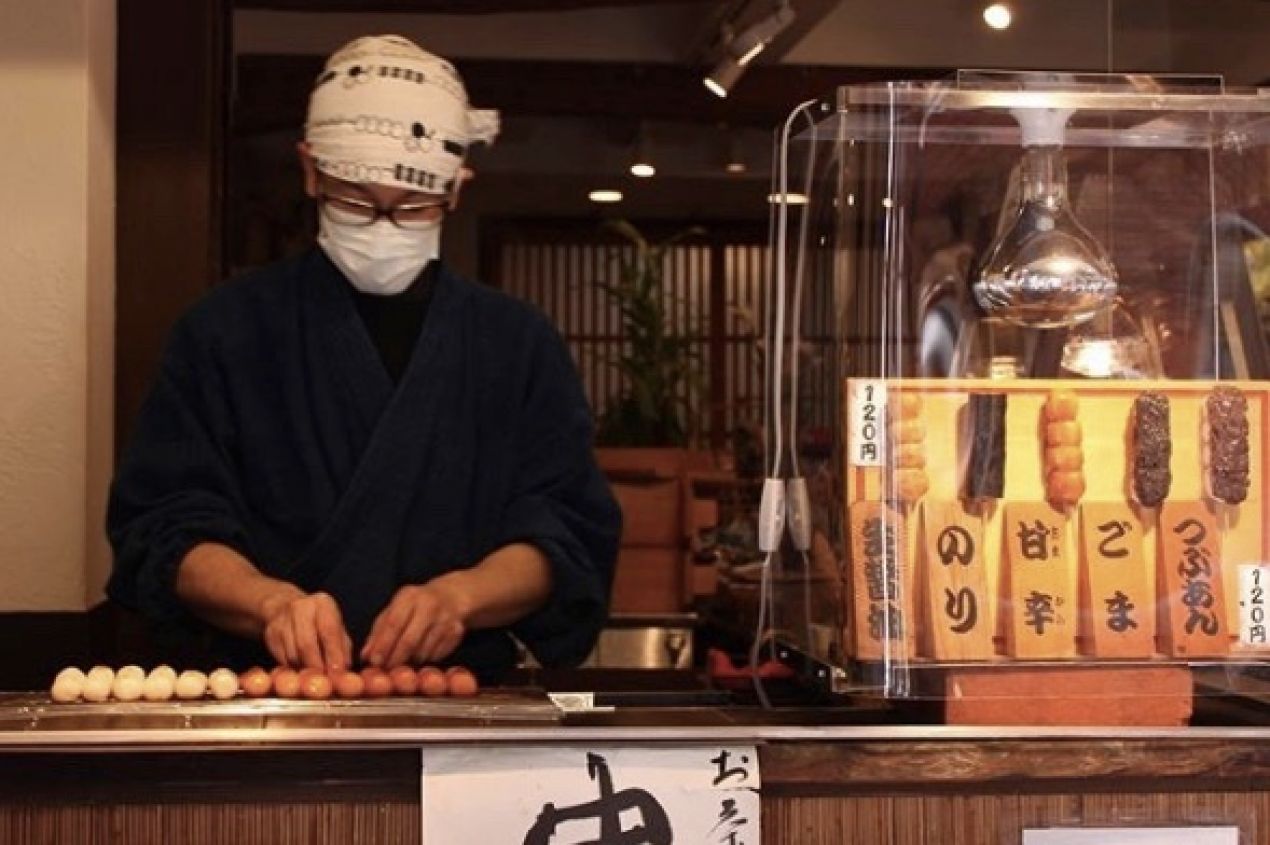 If you go down to a pub today, you're sure of a big surprise. That's if you can find one open that is.Yes, the future of how we can all go out and enjoy our favourite pint or glass of wine is going to look very different over the coming weeks and months as more bars, pubs and restaurants open their doors and welcome guests again after the Covid-19 lockdown. And customers can expect changes from their local bars and restaurants post lockdown.
Social, or as many in the pub and restaurant trade prefer - physical distancing - means the inside of any outlet is going to have to look very different to how it was before. For a start all the tables and chairs are going to have to be at least two metres from each other, which considering the size and shape of the average pub or restaurant is going to mean far less people being allowed in at any one time.
Industry experts anticipate initial occupancy levels to be around 20% to 25% of what any establishment can normally accommodate. That on its own will dictate just how many bars and restaurants will be able to open once the lockdown on the hospitality sector has finally lifted.
Re-assuring consumers
Then there is the issue of whether people will even want to go to a pub or restaurant even if they can. Whilst the mood in the country is slowly changing, close to 90% of people surveyed in April said they would be unsure about going back to a pub or restaurant.
The will, though, is there. Industry analysts, CGA, claim drinking eating out, are the two behaviours consumers are missing the most after visiting their family. When they do venture out they can expect to see plenty of perspex screens, face visors, masks and hand santisers vying for space on tables along with the beer mats and condiments.
That's the model that pub chain, Oakman Inns, is already rolling out across its outlets, making sure it is ready to re-open when it can, and believes its procedures are ones that other pubs can follow.
Its founder Peter Borg-Neal says it will require staff to act more as front of house hosts, who will greet customers and take them, following a one way system throughout the pub, to a designated table, which will be protected on all sides by perspex sides and positioned so they are not facing another table within two metres.
In photo : Founder Peter Borg-Neal
It's also likely that we won't be able to stand up in our usual groups of friends, swapping stories and working out whose round it is next. At least not until the social distancing rules are relaxed.
Which also means no queuing, or carefully regulated conditions that allow people to order drinks, as normal over the bar.
All sit down
"Everything is going to have to be seated tables service. People aren't going to be able to vertical drink." That's how Anthony Pender, co-founder of Yummy Pubs, anticipates re-opening it small chain of gastro pubs in and around London.
Instead we can expect to see the majority of bars and restaurants turn to technology to help make their outlets safe not only to work in, but to give more reassurance to their customers that they are OK to visit and spend time in. "We are going to have to make customers feel safe," adds Pender. "We'll need to re-assure confidence in the consumer."
"We're going to create a very different experience, but it's still got to be a quality experience. Where we always tried to maximise the contact points with our guests, we're now going the other way and trying to withdraw ourselves from our guests," he adds.
In photo : Anthony Pender, co-founder of Yummy Pubs
Contactless ordering and payment
In particular we are gong to see the roll out of ordering and payment systems via apps on your phone. Pub chain, Wetherspoons, has already had great success over the last few years with its table service app, but we can expect to see all its competitors follow suit.
It's arguably the only way pubs and restaurants can re-open, claims Pender. It might make for a different experience, but it's one he's confident can work. Brewdog, the brewery and pub business, has made contactless ordering and payment a key part of the 10 steps it will introduce to make its pubs safe that follows many of the same steps as Oakman Inns. Again the emphasis will be on cutting out any physical contact, so all table service and no physical menus.
One solution could be Mimu, a new ordering and payment app that has been a success in Australia and is now coming to the UK. It claims to do far more than just get drinks and food delivered and paid for via a smartphone. Its founder Andrew Jones, who has experience working for both Diageo and AB InBev in Australia, says its key point of difference is that it is designed all about the data and insights it can provide both hospitality owners and the drinks brand they serve. "Contact ordering and payment is now top of the agenda," he says. "Lockdown has changed the way we all do things in the future."
In photo : Oakman Inns
All about the insights
Mimu also allows certain beers or wines to be promoted on the app's home page to push sales of specific brands. Trials in Australia has seen a huge surge in sales for drinks that are highlighted on the app. Canadian Cub, for example, went from just 1.5% of sales in one busy bar to one in five drinks served on a particular night when its price was dropped from A$11 to A$9 and it was the main promotion on the app. When the promotion was removed it was still making up 13% of sales.
Mimu also promises to give pubs and restaurants detailed analysis of each customer, by tracking their previous orders, spotting trends between the drinks and food they order, and what might have prompted them to trade up or buy another bottle. "The power of that data and what it can tell you about how certain brands are performing in particular outlets is incredible," claims Jones. It potentially provides both outlets and brand owners far more visibility and understanding of what has actually been bought and sold, but most of all why.
In photo : Mimu
Customers could even use it to pay for the drinks of a friend or family member who has out having a drink in another part of the world. Or arrange to have a bottle of Champagne presented to a friend when they are out having a meal. So whilst the 'new normal' in your favourite bar, pub or restaurant is going to look and feel very different it could actually provide a far more personalised service where the operator can work hand in hand with technology to make your experience better every time you visit.
Royal Horticultural Halls, London, The Lindley Hall, 80 Vincent Square, London SW1P 2PB, United Kingdom, United Kingdom
Register Now
Royal Horticultural Halls, London, The Lindley Hall, 80 Vincent Square, London SW1P 2PB, United Kingdom
Register Now