Why the London Drinks Guide is the perfect partner to any award winning wine, beer or spirit
On this page find out about London Drinks Guide being a perfect partner to any award-winning wine, beer or spirit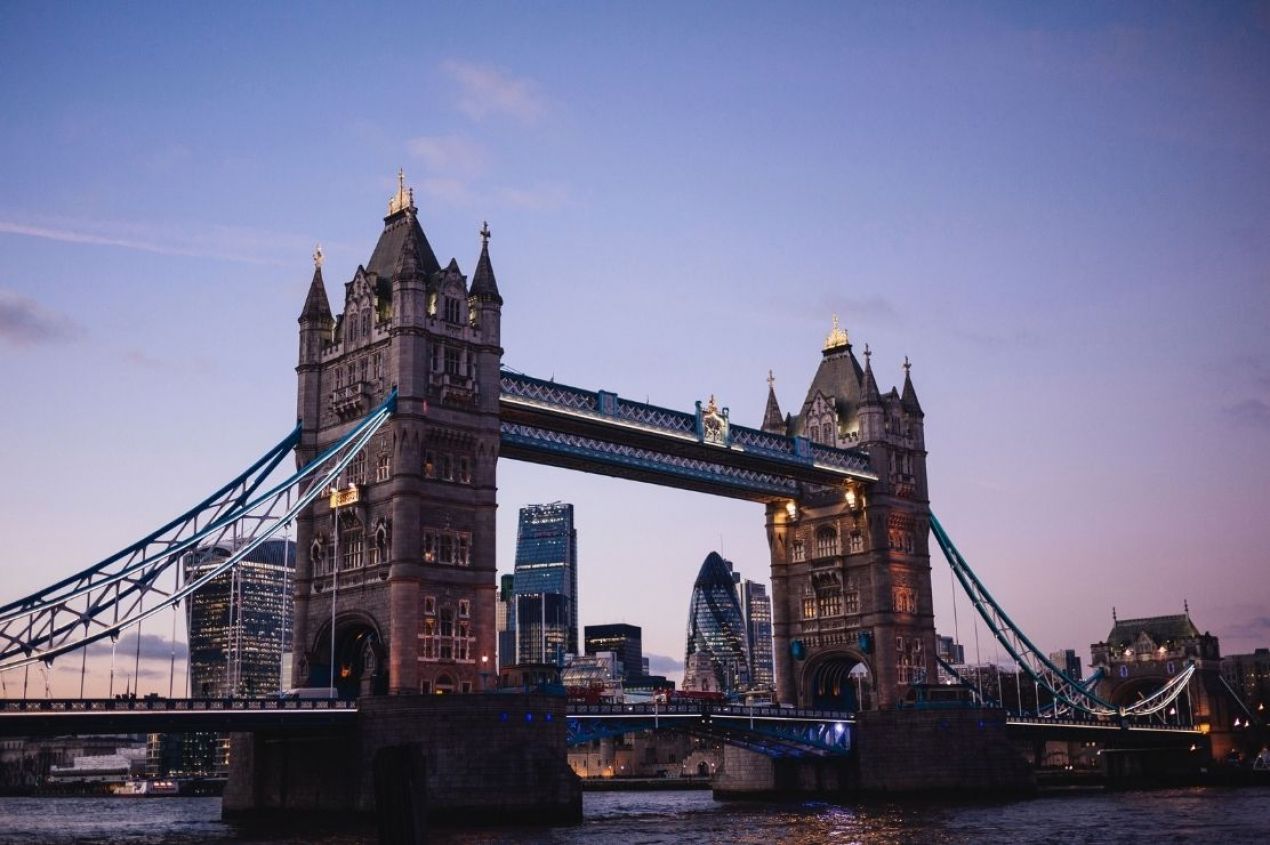 If you were given a magic carpet and could travel anywhere in the world for the best drink you can find on a night out where would you go?
New York? Hong Kong? Paris? Buenos Aires? They all have their appeal, but if you want to be guaranteed a good time, then you are best to jump on that magic carpet and head for London.
For that's where so many of the world's best cocktail makers, mixologists and sommeliers have made their home.
Don't believe me? Well, take a look at the latest list of World's 50 Best Bars and you will find London has 10 of them. One in five of the coolest spots for your favorite cocktail are all within a short taxi ride from the Queen, Buckingham Palace, the Houses of Parliament and any other famous London landmark you can think of.
From the Connaught Bar to the Artesian London has your bar bill covered.
It's also why the Beverage Trade Network has this year introduced a dedicated website to honor, celebrate, support and bring to life the amazing drinks scene across the UK's capital with the launch of the London's Drinks Guide.
One-stop shop
Your one-stop shop to find out the best, the coolest, the most interesting and newest bars, pubs, restaurants and hotels to visit in what is arguably the world's most influential city for making, pouring and serving drinks.
London's Drinks Guide looks to connect the personalities, the characters and hard-working individuals running the city's most exciting venues with the people they want to come to their bars and restaurants - their customers.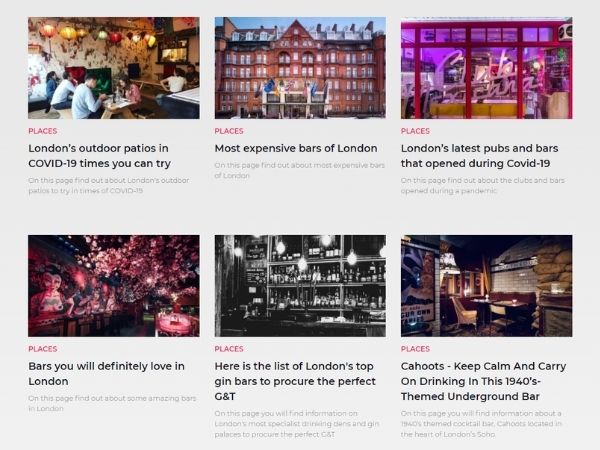 It has been created to both entertain and informs, with profiles and reviews of some of the most important outlets to visit, but also sharing the insights and the insider's view, if you like, of the key people at the heart of London drinks scene.
What is it that influences them what to buy and serve in their bars? What are the new style of spirits, wines and beers that they are discovering and looking to offer their customers? The London Drinks Guide is there to find out.
It also wants to look ahead and spot future trends and predict what the next new spirit we will want in our cocktail, or grape variety we will want to discover when ordering a bottle of wine.
Your personal guide
We are living at a time when people care more than ever what they are buying, where it has come from and how it has been made. We are looking for drinks that are authentic, that have a story, even a cause, that we can believe in. That has a sense of place, a history, a tradition that makes us want to share and be part of it. Those are the stories that the London Drinks Guide has been created to find and offer you.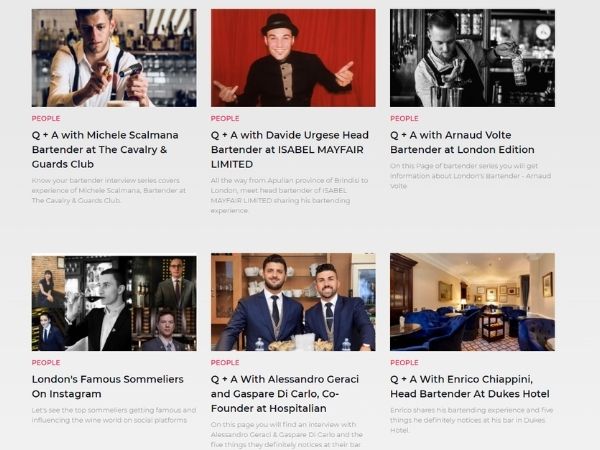 Sid Patel, founder of the London Drinks Guide, and chief executive of the Beverage Trade Network that devised it, explains why he was so keen to build the site: "London is arguably the most exciting place in the world for eating and drinking. You can literally travel around the planet just by visiting different restaurants, bars and hotels in the city. That's what we want to capture in the London Drinks Guide.
"We want to be the extra 'friend' that everyone takes out with them on a night out. Like the old A-Z guide, we used to carry around with us in order to find that hidden passageway. The London Drinks Guide is there to help you plan where you want to go to and give you the back story to help you make that decision. But we also want to hear from our own customers - our users - about what they would like to read about and use the guide for. We have only just started to discover and reveal this amazing city for ourselves and want to welcome as many people onto the streets of London with us."
Promoting London award winners
It has also been introduced to help support and promote the winning drinks featured in the separate London drinks competitions that the Beverage Trade Network also runs: the London Wine Competition; London Spirits Competition; and London Beer Competition.
All three competitions are about to go into their fourth year and in that time have built up a back catalog of award-winning wines, beers and spirits all still looking to be promoted, bought and shared both by the world's best bars and restaurants and by the customers that visit them.
The London Drinks Guide is there to do that for them. To help all the distillers, brewers, wine producers and their suppliers who entered their products into the separate London Competitions to give them a voice, and a platform where they can tell and share their stories about how they are made and what they can offer the discerning drinks lovers on the London Drinks Guide site.
Any drink that wins a medal, trophy or award in the London Wine, Beers and Spirits Competitions is worthy of all our attention. For they stand out from the pack and all the other drinks in their categories.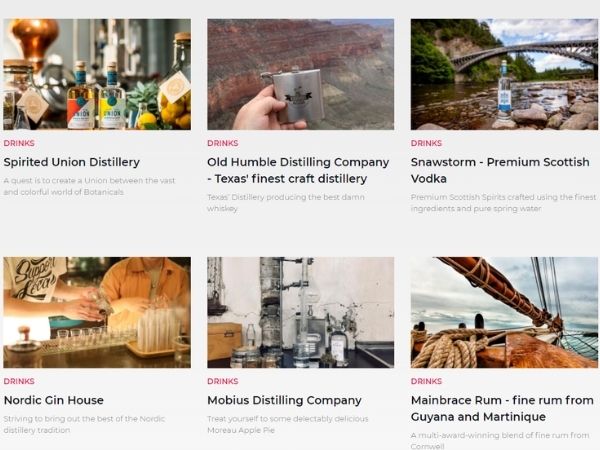 These are awards that are judged by the people best placed to do so. Professional drinks buyers who are assessing drinks every day in their working lives and making decisions on whether to list or stock them or not.
They are also three competitions that have been designed to judge drinks in the same way people who pay to drink them do. They are judged on three simple but crucial criteria: what they taste like (their quality), how much they cost (their value), and what they look like (their packaging and design).
For a drink to win a gold, silver or bronze medal they need to score highly in all three areas and be worthy of sitting on a back bar, or on a drinks list in an equally award-winning restaurant, pub or bar.
Those are the drinks that the London Drinks Guide wants to celebrate by connecting to them to the best places to go and drink them in the amazing city of London.
Royal Horticultural Halls, London, The Lindley Hall, 80 Vincent Square, London SW1P 2PB, United Kingdom, United Kingdom
Register Now
Royal Horticultural Halls, London, The Lindley Hall, 80 Vincent Square, London SW1P 2PB, United Kingdom
Register Now