Indian Summer in a Glass
Whip up the L'été Indien // Indian summer cocktail with Stadaconé Rouge.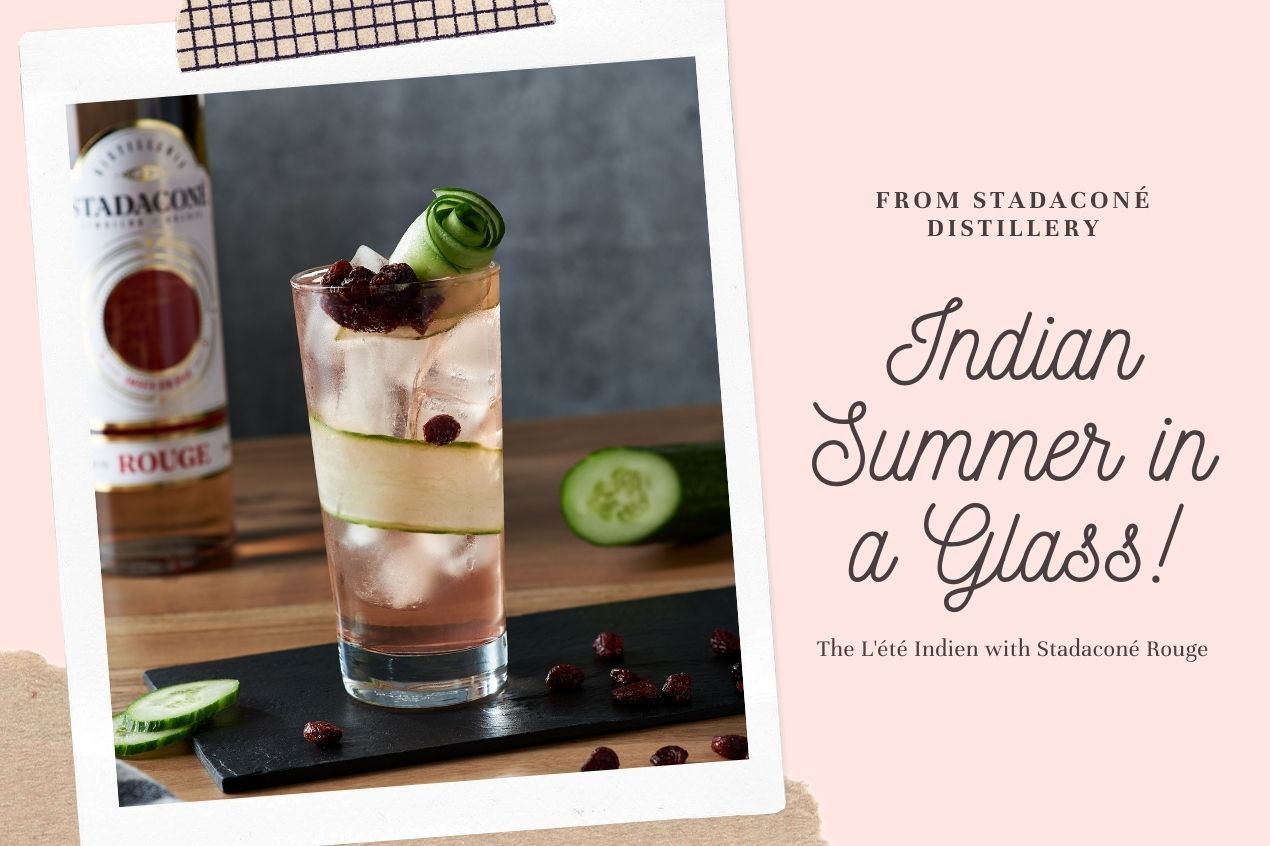 Jacques Cartier arrived in Canada via the St. Laurent seaway in 1535, mistakenly believing he had found a route to Asia. At the very spot where Quebec City stands today, Mr Cartier set the foundations of the village Stadaconé and its Iroquois inhabitants. Cartier and his crew however set up camp a kilometre away from the village to spend the winter there.
The Stadaconé Distillery today stands partway between the Stadaconé village and the spot Jacques Cartier chose for his campsite. The distillery has now switched spots from the original spot to the thriving Limoilou district staying true to their quality. The distillery today has three lovely spirits the Stadaconé Bleu, the Stadaconé Noir and the Stadaconé Rouge, all three of which were among the winners at the 2021 London Spirits Competition.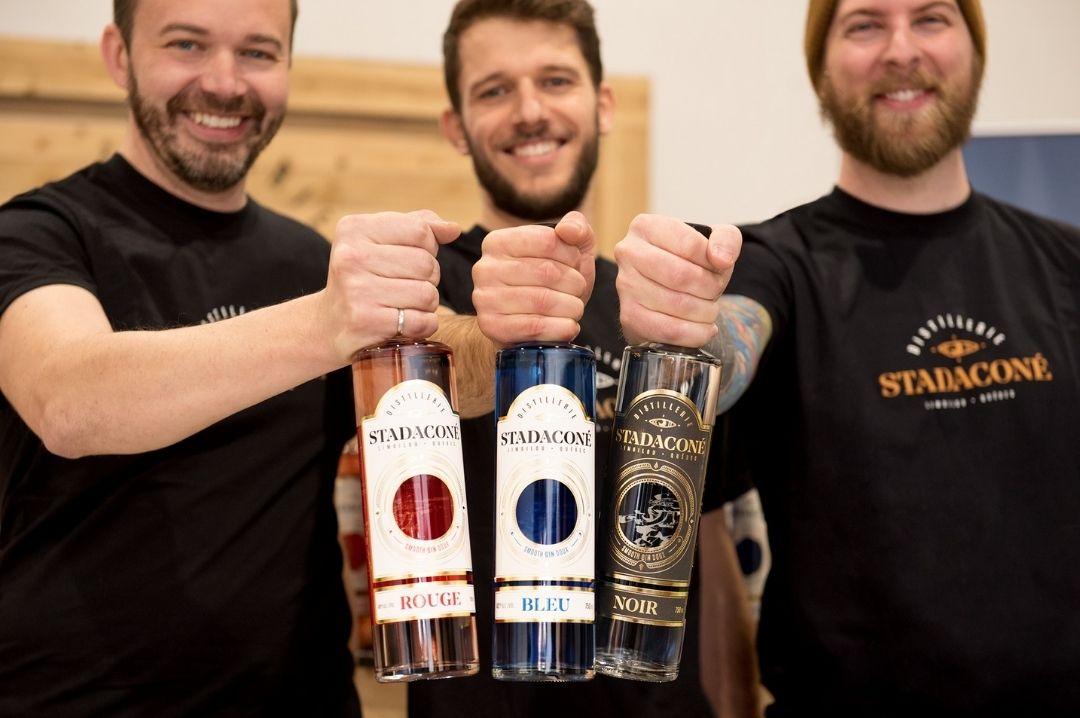 The Brains behind Stadaconé Distillery, Source Facebook
The Stadaconé Rouge, a pink celebration of cranberry, a fruit used for ages by the First Nations. The fruit gives the gin its pink hue and sweet notes. The other botanicals and ingredients included in the Stadaconé Rouge are elderflower, juniper berry, coriander, angelica root, orange zest, combava leaf, cubeb pepper, pink peppercorn, bay leaf and cardamom. The subtlety of the botanicals come into play which makes the Stadaconé Rouge the top choice at your cocktail parties.
The Stadaconé Rouge is the base for the L'été Indien // Indian summer cocktail. Here's how you can stir it up.
Ingredients:
1.5 oz Stadaconé Rouge
0.25 oz Cranberry Juice
2 drops of Cucumber Bitter
Ice
A garnish of Cucumber slices and cranberries
Method:
In a highball glass filled with ice, add 1.5oz of Stadaconé Rouge, 0.25oz of cranberry juice and two drops of cucumber bitter. Gently stir with a spoon. Garnish with a cucumber slice and some cranberries.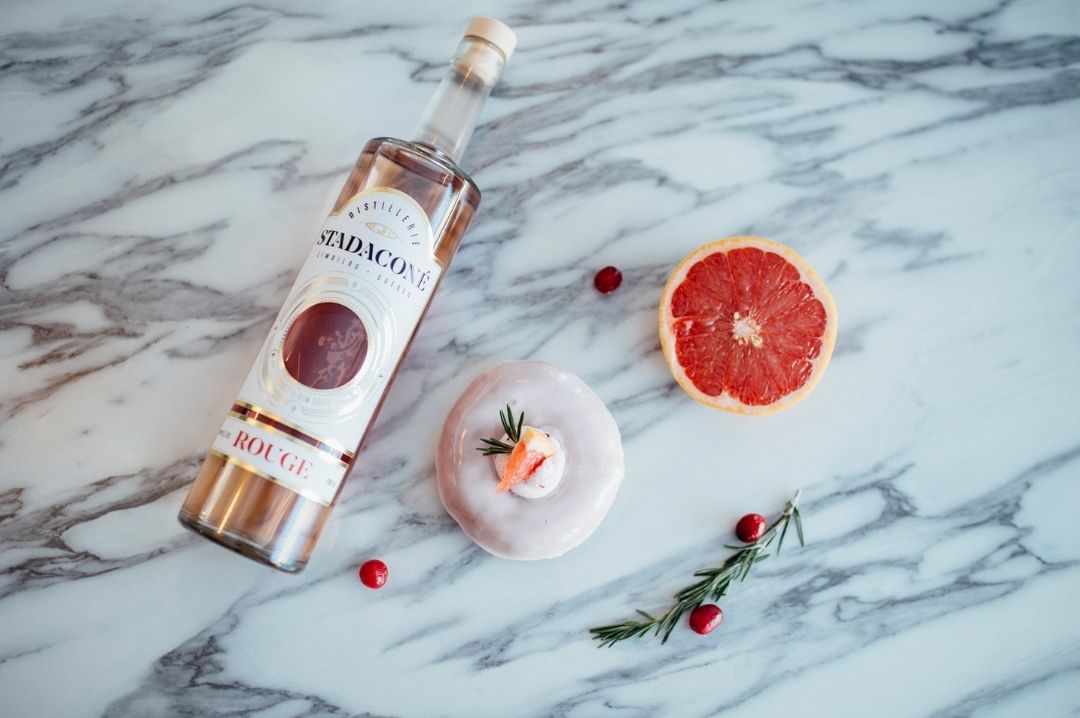 The Stadaconé Rouge, Source Facebook
A versatile gin perfect for a cocktail recipe. The brains behind Distillerie Stadaconé are Jean-Pierre Allard and Jonathan Chretien. Having worked together for several years, Jean-Pierre and Jonathan always shared a keen interest in spirits and travel. Today, the two of them run the show and are ably supported by a small band of employees. The distillery also believes in being responsible towards the community and the environment and believes in focusing on sustainability. A passionate and environmentally responsible distillery producing great, party-friendly spirits and cocktail recipes, Distillerie Stadaconé is a winner in every aspect.
Royal Horticultural Halls, London, The Lindley Hall, 80 Vincent Square, London SW1P 2PB, United Kingdom, United Kingdom
Register Now
Royal Horticultural Halls, London, The Lindley Hall, 80 Vincent Square, London SW1P 2PB, United Kingdom
Register Now