The Dick & Stein Gin Tandem
Two creative geniuses and adventure enthusiasts joined hands to create a London Spirits Competition winning gin.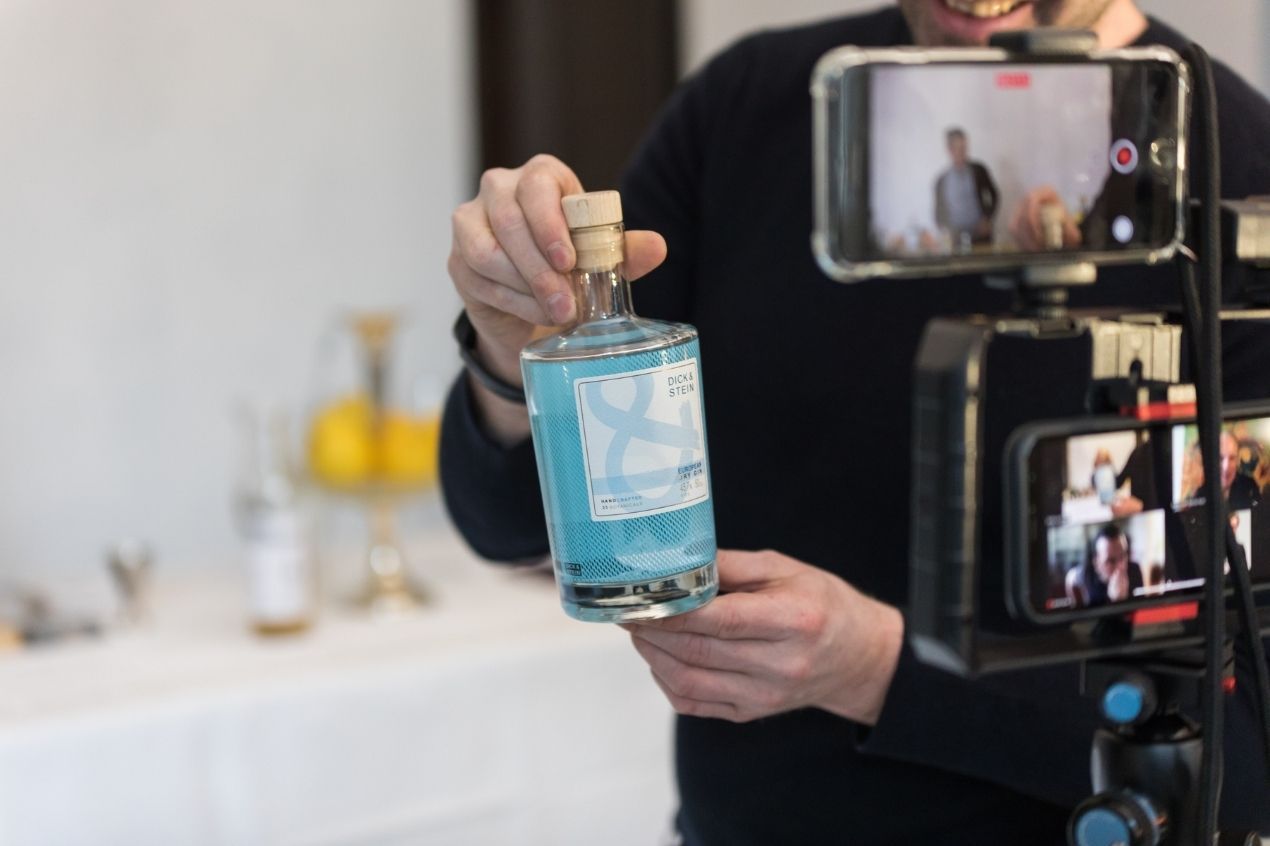 The story of an artist and a sailor joining hands to create a liquor brand is unheard of. Right? Not anymore, with Tobias Dick and Horst Stein coming together to create the Dick & Stein brand. Horst Stein is a visual artist whose oil paintings, photographs and installations have been exhibited over the years in Vienna, Berlin, Cologne, Rome, New York and more. Austro-Berliner Tobias Dick on the other hand is an adventure enthusiast who loves going on sailing expeditions.
The artist and the sailor decided to collaborate and bring to the world a high-quality gin that brought together the best of both of their worlds. It had to be of the quality that you could make a gin & tonic from it on a sailing boat. It had to be a gin that would reflect the qualities which aren't just the best emotions of the makers but their individual qualities and approach.
To add more depth to Tobias and Horst's journey, the Dick & Stein Gin was awarded a silver medal at the 2021 London Spirits Competition for its score of 88 points.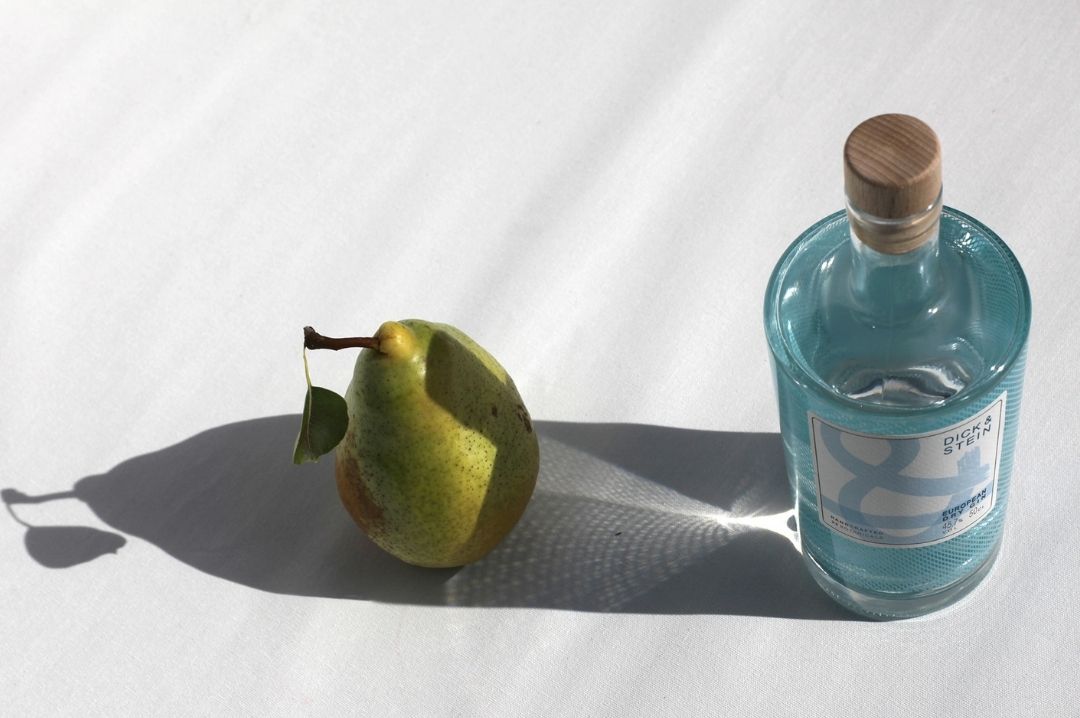 The London Spirits Competition is an annual spirit judging competition that rates spirits based on their quality (how well the spirit is made); value (whether a spirit's price matches its quality) and packaging (how well the audiences perceive the bottle at first glance).
In what is a very thorough judging process, the judging panel has to have the acclaim to be able to judge the spirits. The 2021 judging panel saw names like Giacomo Bucciarelli - Mixologist at The Connaught Bar in London (voted the best bar in the world in 2020); Federico Pavan - Assistant Bar Manager at Donovan Bar in The Brown's Hotel; Ludovica Fedi - Head Bartender at The Gleneagles Hotel; Aurelie Montana - Assistant Bar Manager at D&D London and other notable names of the UK bar circuit.
The Dick & Stein London Dry
Both Tobias and Horst stand for quality and enjoyment, two things they believed were non-negotiable when crafting this brilliant London Dry Gin. The Dick & Stein Gin is an uncompromising London Dry that delivers quality, elegance and beauty. 23 highly aromatic botanicals were chosen from different terroirs of Europe to make the Dick & Stein Gin.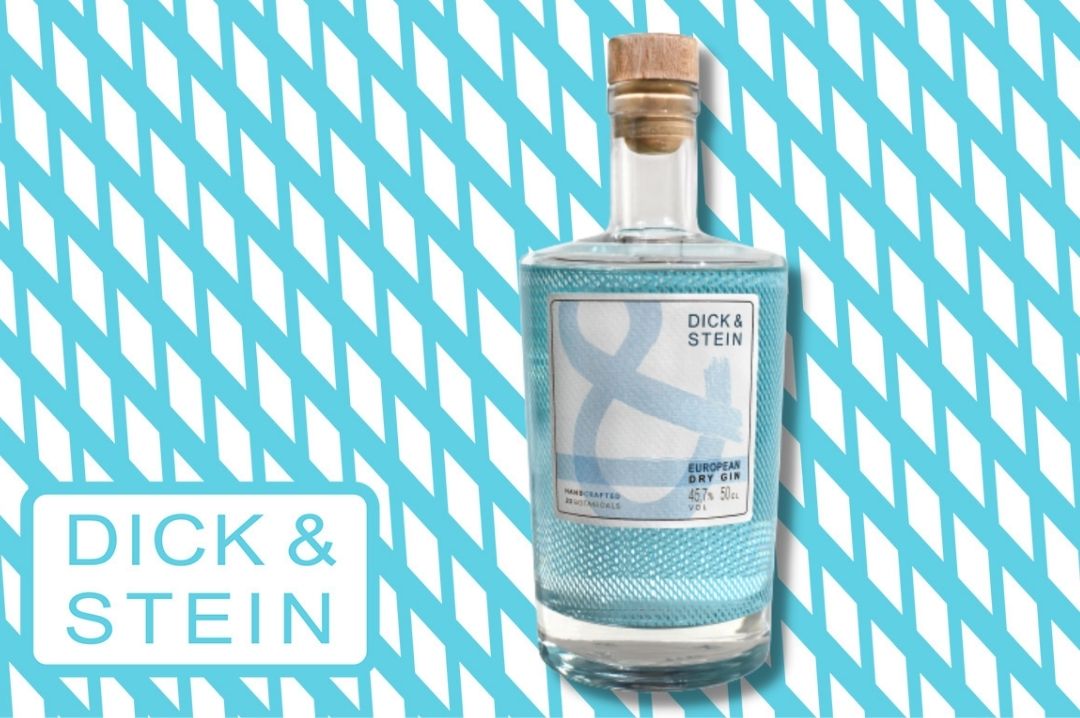 Juniper, citrus, lime, iris, angelica, pine, thyme, Seville orange, verbena, ginger, dandelion, Alpine gentian, wild strawberries and a few of the distillers' secrets were combined to develop an intense character, aroma and flavour profile that blended perfectly. The bouquet of the gin is refreshing and gives out a complex citrus fragrance paired with juniper and floral notes and rounded off by the inviting aroma of wild strawberries.
The multilayered and complex palate is soft with an excellent balance of juniper which leads to all the botanicals in the mouth. The fresh accents of tropical fruits and tart-rosemary notes with a hint of floral notes round up a really exciting mix of flavours. The pleasantly long, warm and spicy finish of the gin is one people know from good wines. The design as you would expect has the artistry of Horst Stein written all over it. Stein wanted to create an elegant bottle with a symbolism and an aesthetic world of its own. Something that was never pretentious but gave an idea of the drink that was to follow.
The Dick & Stein Gin is the perfect mix for a number of cocktails, some of which have been interpreted for Dick & Stein by Tuan Anh Nguyen. Try these concoctions at home and you will have a new collection to pour at your next cocktail party.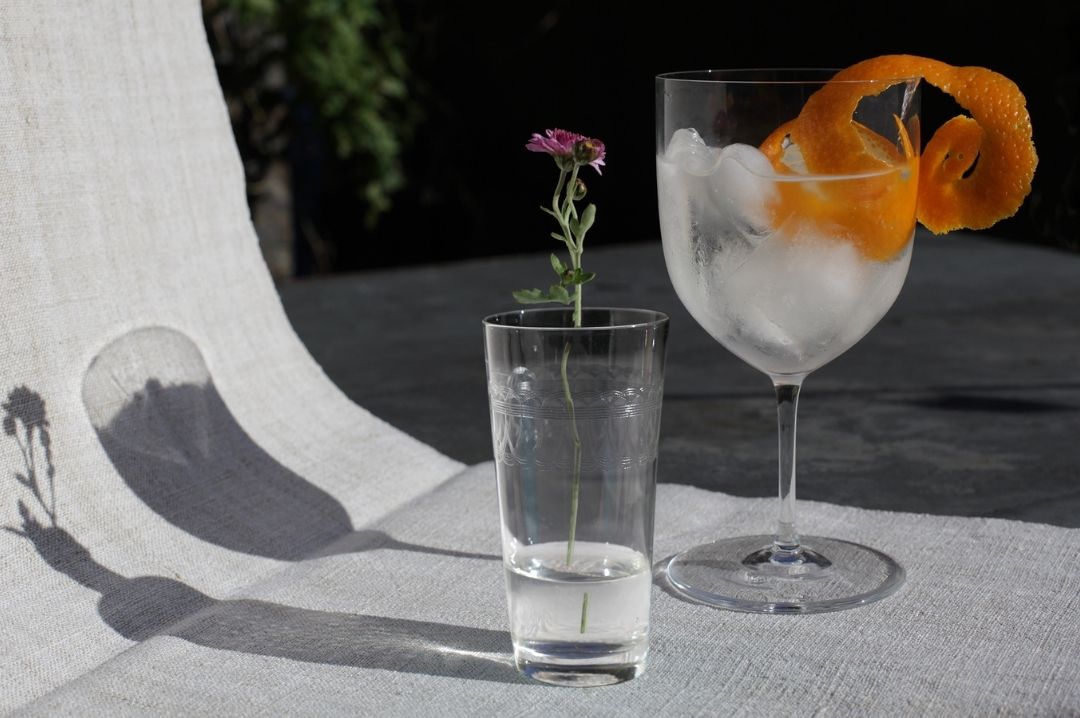 The Gin Fizz V2:
A perfect serve that combines citrus elements with Dick & Stein Gin to bring forth a flavourful and zesty mix.
Ingredients:
5 cl Dick & Stein Gin
1.6 cl Gomme
3 cl lemon juice
1 spray of fleur d'oranger
A garnish of lemon peel
Top with soda
The story of the two creative minds coming together is just the beginning and we will be hearing a lot more of Dick & Stein Gin from around the world.