20 award-winning wines to drink this Holiday Season
Top 20 award-winning wines from the London Wine Competition that you must try this Holiday Season.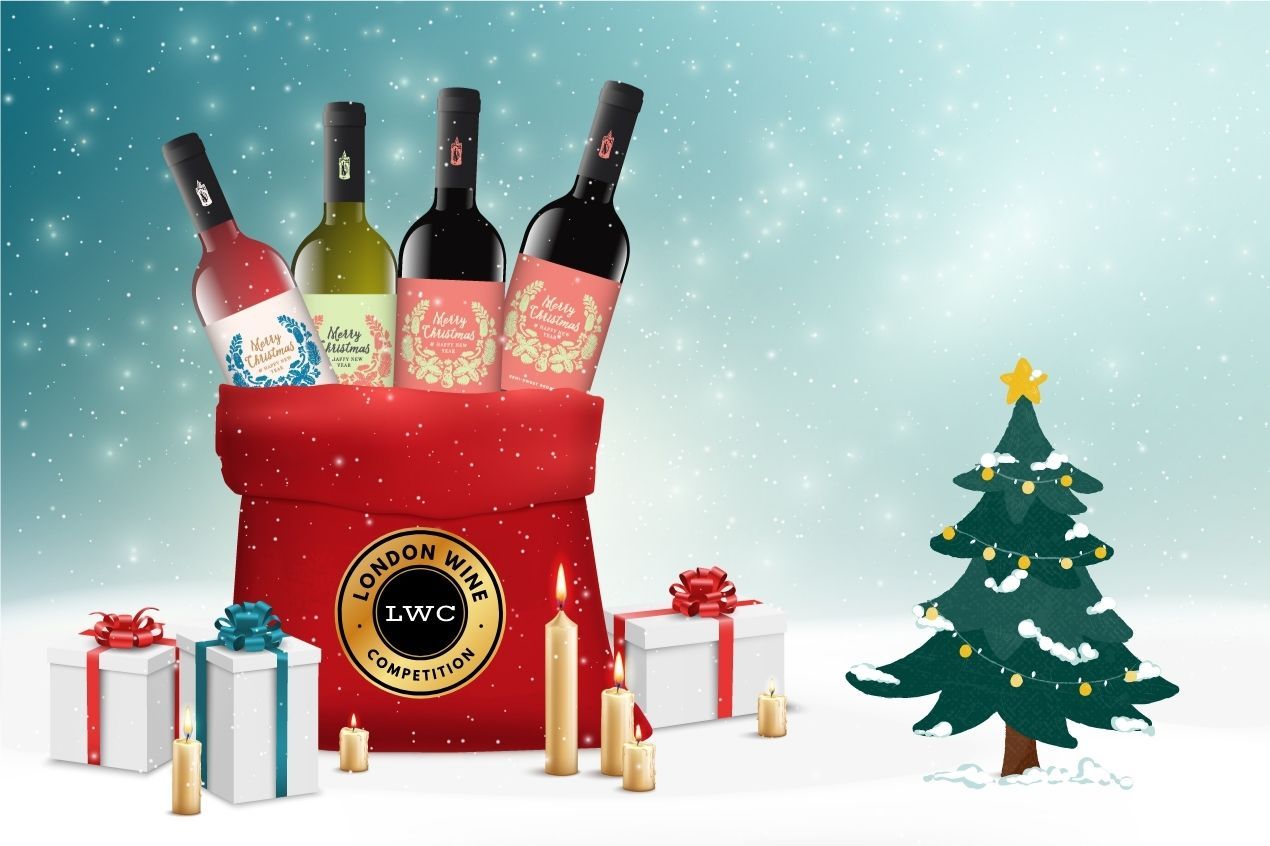 With the Holiday Season upon us, the search for the perfect wine still stands, whether you're popping open a bottle at home, or gifting one to friends and family. To save you the uber exhausting supermarket trips where you have to hunt through aisles, we've created a wine list for you, with the top 20 wines of 2021.
Each of these wines has been tasted and awarded at the 2021 London Wine Competition, by some of the best sommeliers, Master Sommeliers, wine buyers, and wine experts around the UK. From the best wine of 2021 to gold medal winners paying homage to their regions, these are the wines to pick for the winter festivities.
Levrier by Jo Irvine 2015 Anubis Cabernet Sauvignon
96 points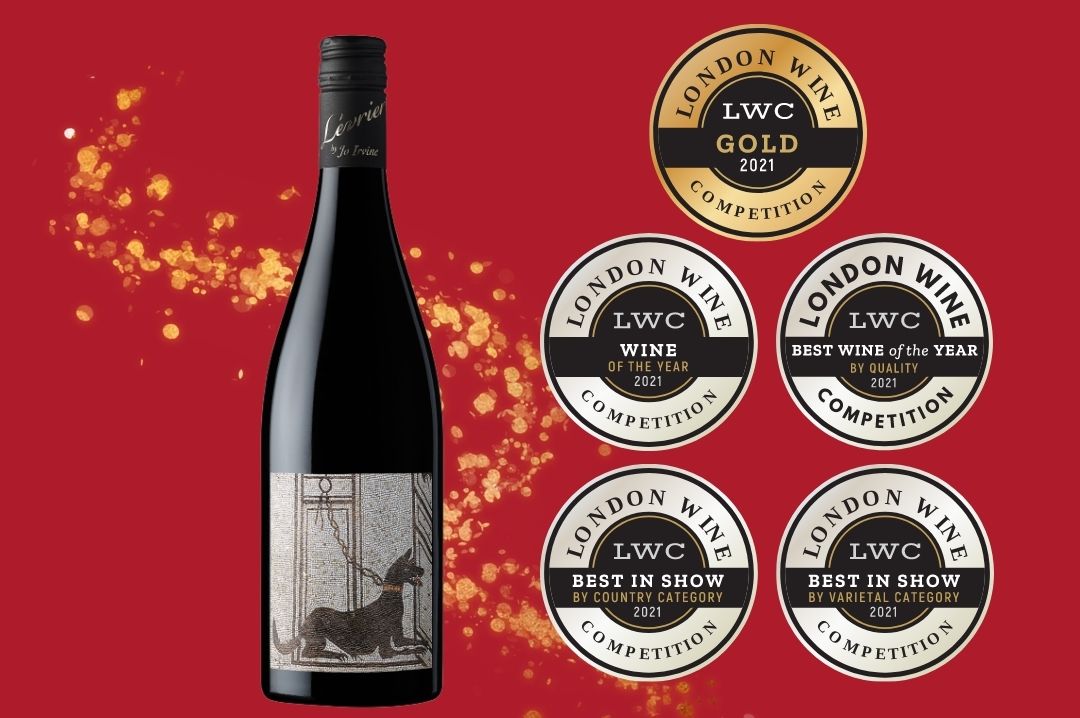 The 2015 Anubis Cabernet Sauvignon was awarded 'Wine of the Year', 'Best in Show by Country', 'Best in Show by Varietal', and 'Best Wine by Quality' at the competition. The Anubis Cabernet Sauvignon from Levrier by Jo Irvine has an intense nose and palate expressing notes of chocolate, coffee, licorice, oak spices, jammed fruit, with a touch of earth and cigar box. This is a well-balanced wine with ripe tannins and a long, savory finish.
Mr. Riggs 2014 The Chap
(95 points)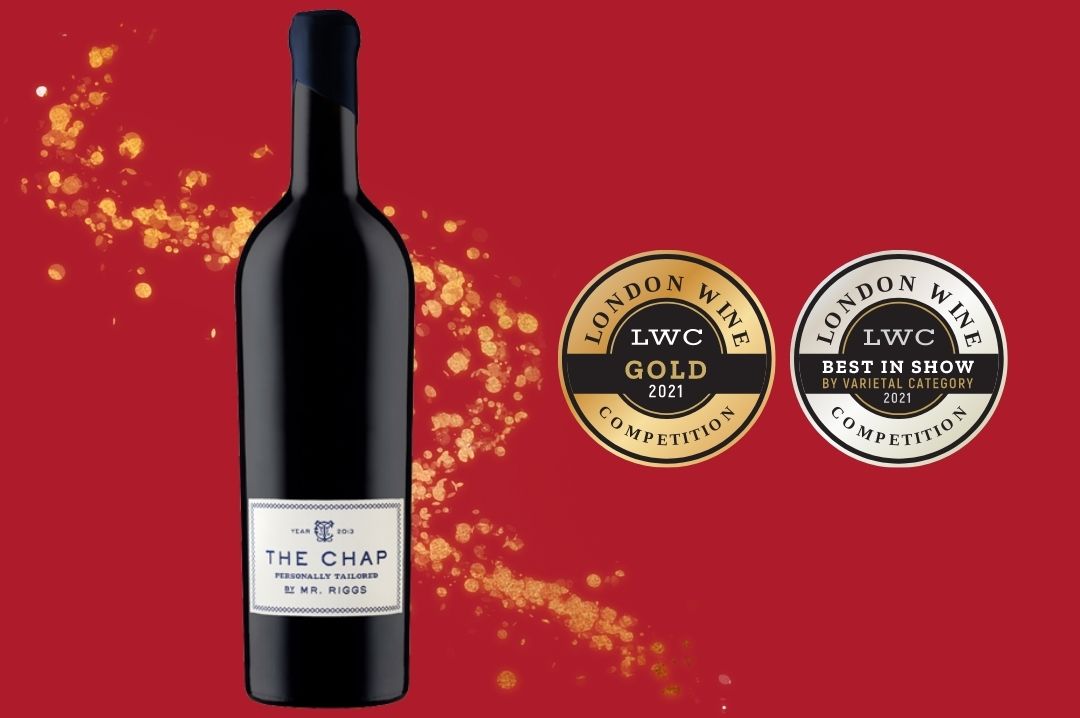 Mr. Riggs Wine Co. was founded in 2001 as a collaboration between Ben Riggs and his mentor Tony Parkinson. Judges at the competition acknowledged 2014 The Chap as the 'Best in Show by Varietal'. This Syrah from Mr. Riggs Wine Co. has a complex nose of dark berries, tobacco, cassis, and fruits of the forest. There is a taste of cassis and plums on the palate with hints of tobacco and eucalypt, leading to a long, and spicy finish.
2019 Brothers in Arms Cabernet Sauvignon
(95 points)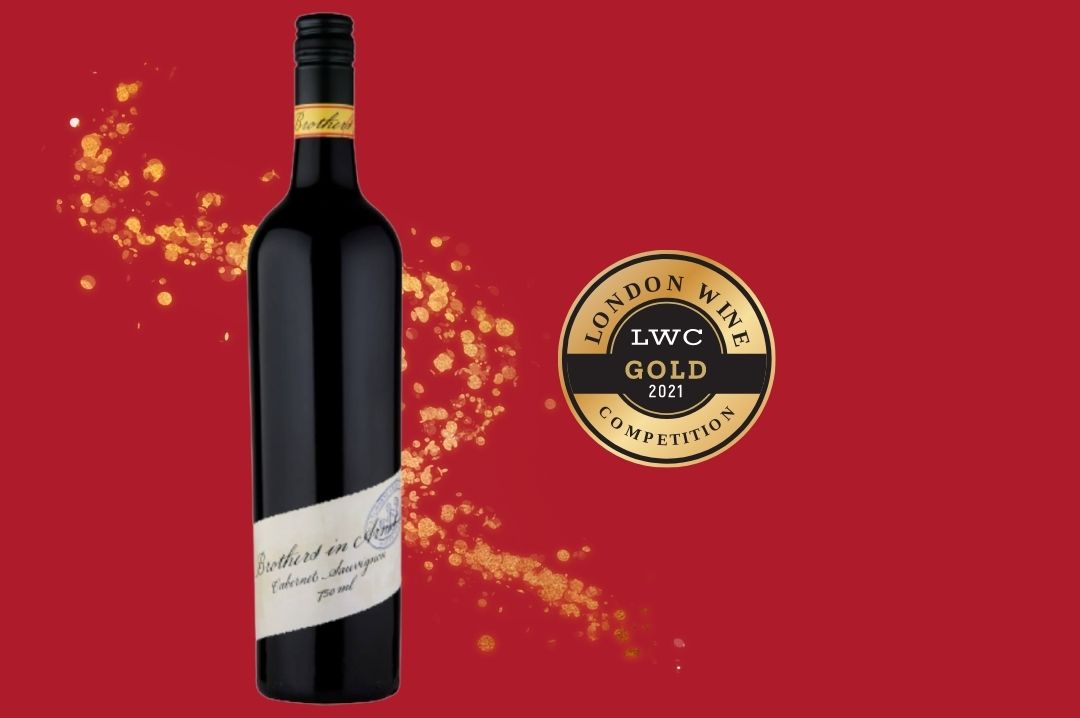 Brothers in Arms Vineyards' gold medalist Cabernet Sauvignon showcases notes of ripe blackberries, figs, cassis liqueur, underbrush, and brown spices. Concentrated delivery with flavors of plums, green peppers, and cinnamon. This wine would benefit from 4-7 years of further aging. Pair this full-bodied Cabernet Sauvignon with a rich red meat-inspired dish like beef, lamb, and poultry.
Silverado Vineyards Estate Grown Cabernet Sauvignon
(95 points)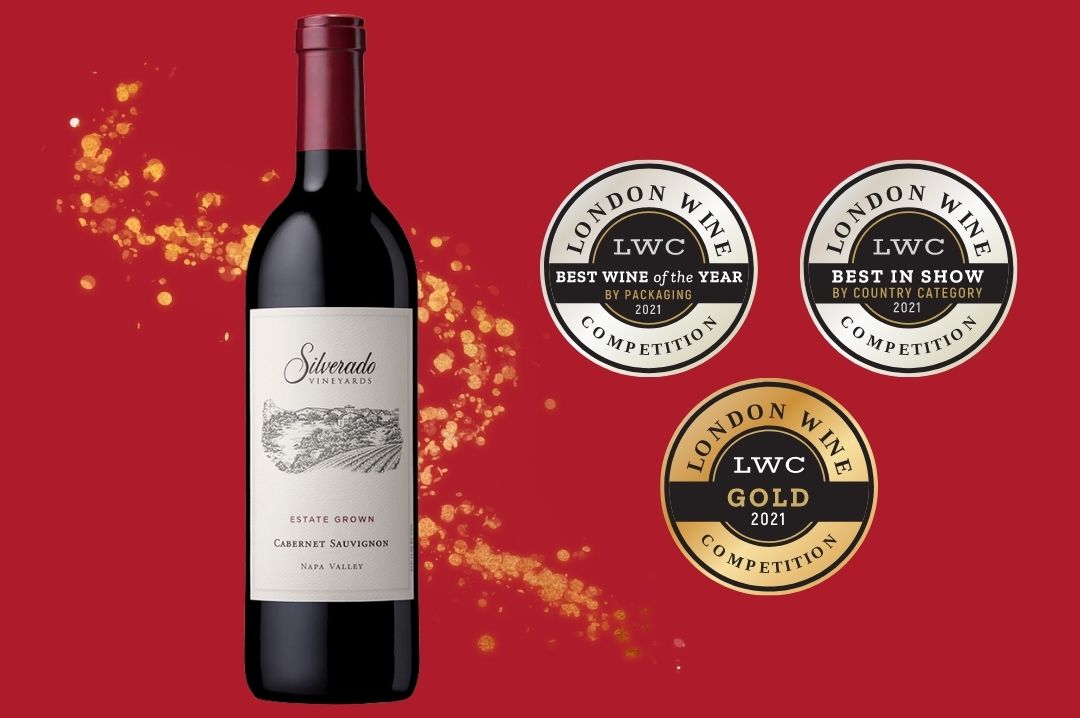 Silverado Vineyards, founded in 1981 by Ron and Diane Miller and her mother, Lillian Disney, has become a landmark estate and home to some of Napa Valley's most well-known wines. The Estate Grown Cabernet Sauvignon took home 'Best in Show by Country' and 'Best Wine by Packaging' at the competition. Judges described this as a "wine with great aging potential". This red pour shows aromas of ripe cassis, blackcurrant, and dark cherry, with hints of vanilla. The tannins are well-integrated, lending a rich, intense taste on the palate.
Champagne Philippe Glavier - Folie de Cramant
(95 points)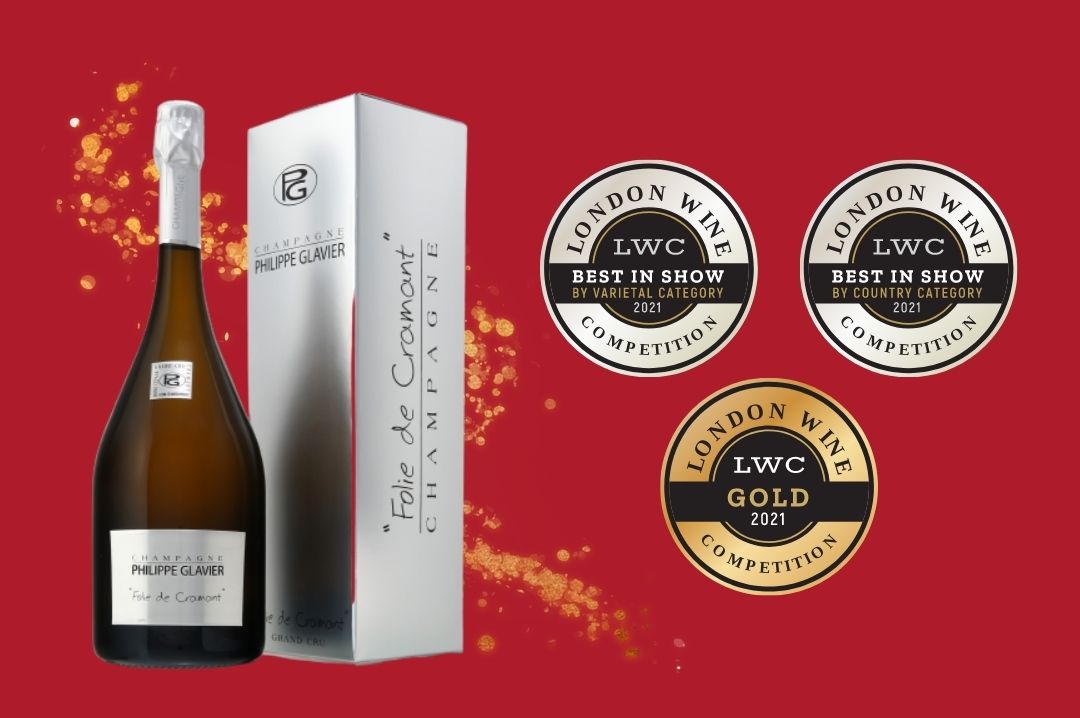 Hailing from Deux Six Wines, the Champagne Philippe Glavier Folie de Cramant bagged the 'Best in Show by Country' and 'Best in Show by Varietal' medals at the 2021 London Wine Competition. This champagne is made from the domain's finest plots in the village of Cramant and is an excellent rendition of the Chardonnay Grand Cru. The sparkling wine has a fresh pour with notes of fresh vibrant citrus, lemon peel, lees, and limestone on the nose. There is a taste of taut and fresh mousse on the palate, completed by notes of ginger.
Habla Nº22
(95 points)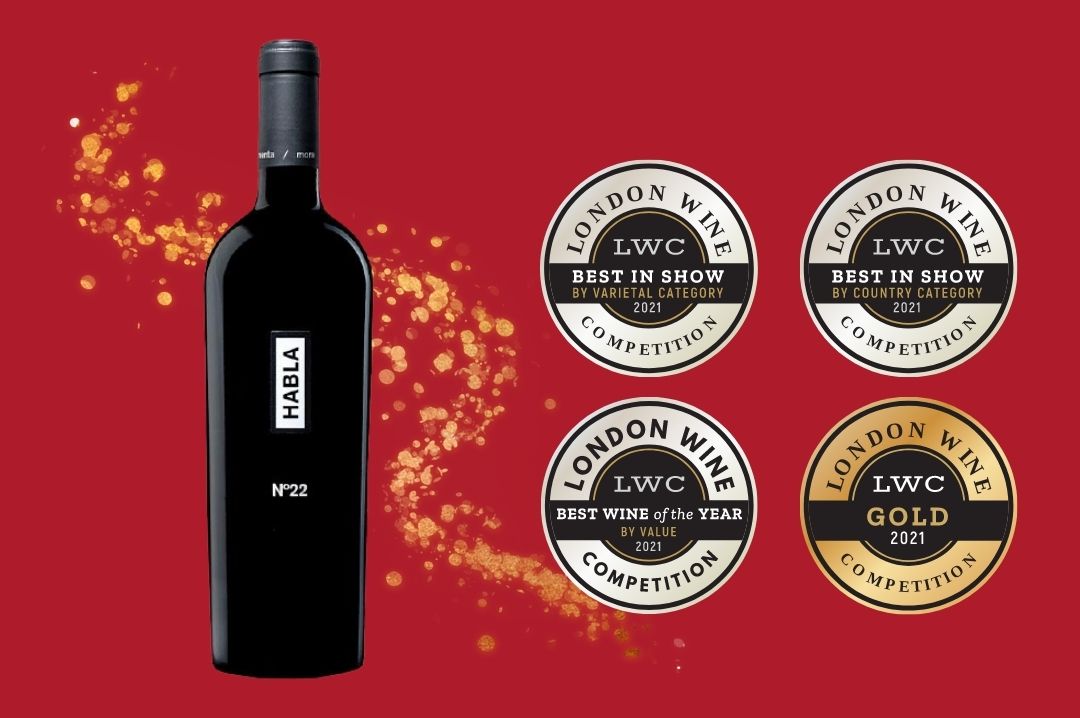 Habla Nº22 from Bodegas Habla was awarded 'Best in Show by Country', 'Best in Show by Varietal' and 'Best Wine by Value'. The judges also acknowledged the Bodegas Habla winery as the 'Winery of the Year'. Habla Nº22 has a deep ruby red color with notes of black fruits, violet, vanilla, oak, and spices. Judges described it as "A well-balanced wine with a pleasant nose, smooth tannins, and a long finish."
1924 Prosecco
(94 points)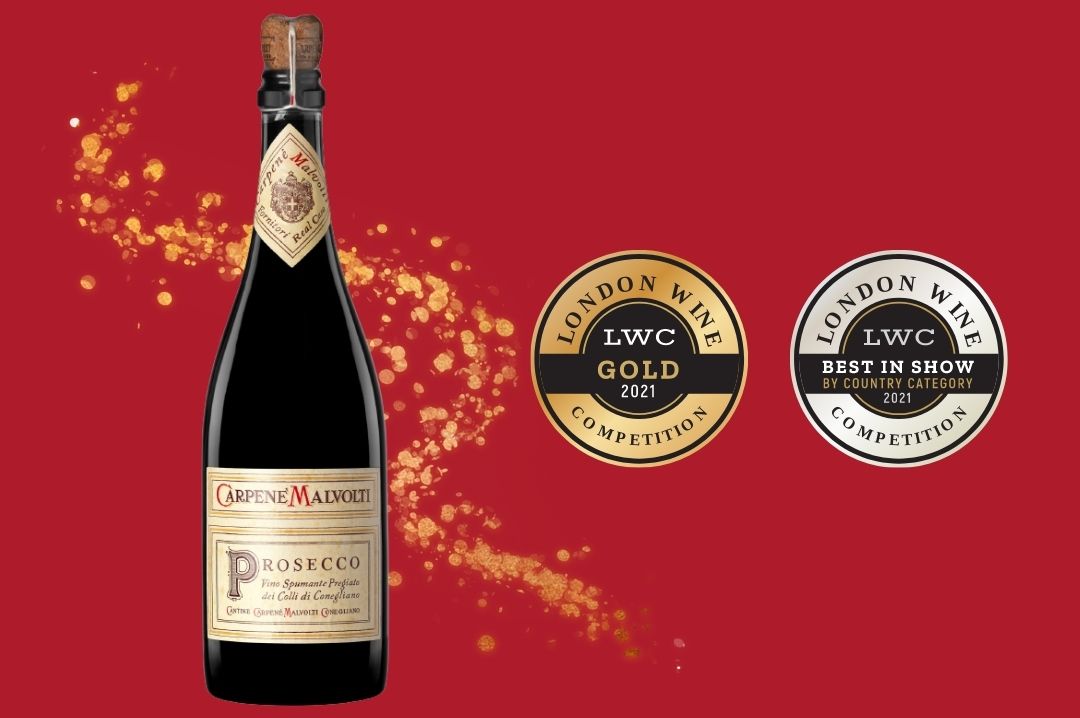 The 1924 Prosecco from Carpenè Malvolti S.p.a. is a special cuvée dedicated to the Founder Antonio Carpenè, to whom the study and experimentation of the Prosecco sparkling wine process is ascribed. This Prosecco Superiore D.O.C.G. Brut is obtained from Glera grapes and other historical vines of the territory. This wine is packed with flavors of spring flowers, peach, apple, pear, and zest. It is well-balanced on the mid-palate with great acidity and a long finish.
Clyde Park 2020 Single Block F College Pinot Noir
(94 points)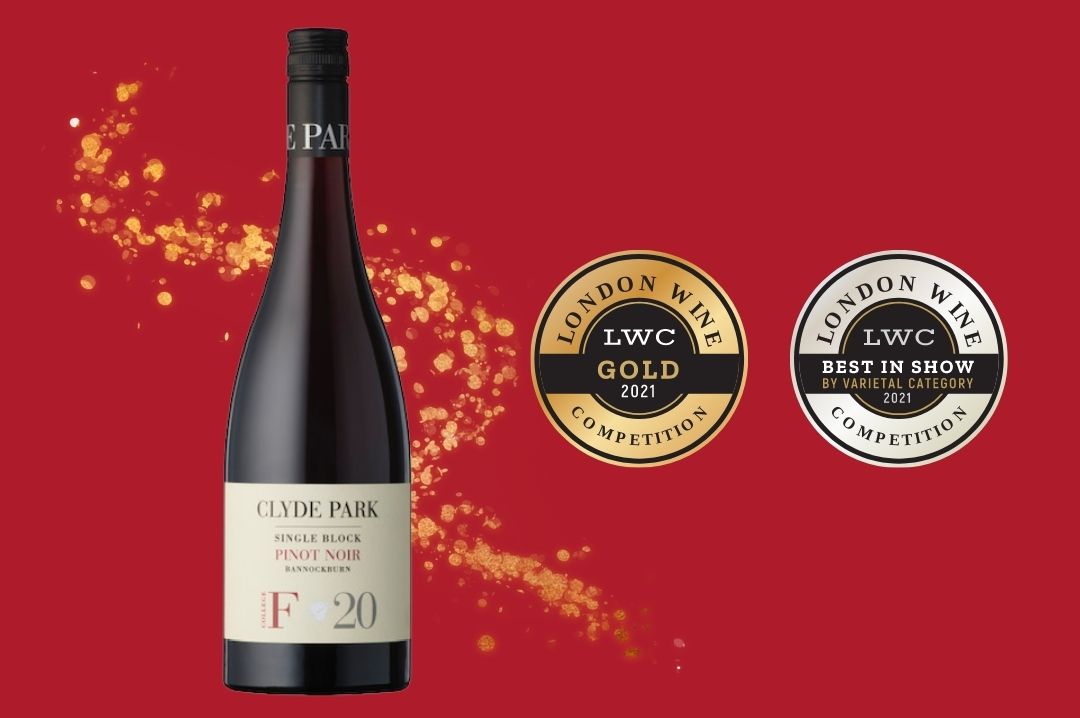 Clyde Park Vineyards was founded in 1979 with the planting of Chardonnay and Pinot Noir grape varietals. The 2020 Single Block F College Pinot Noir has a fresh nose with notes of wild red fruits spectrum, strawberry, redcurrant, and ripe red cherry. The wine has a jammy and sweet afternote. The palate is elegant with a long-standing freshness. At the competition, judges described this wine as "well made and really enjoyable" and awarded it with 'Best in Show by Varietal (Pinot Noir)'. This Australian Pinot Noir would be a match made in heaven with beef, veal, game, and poultry.
2018 Overlook Chardonnay
(94 points)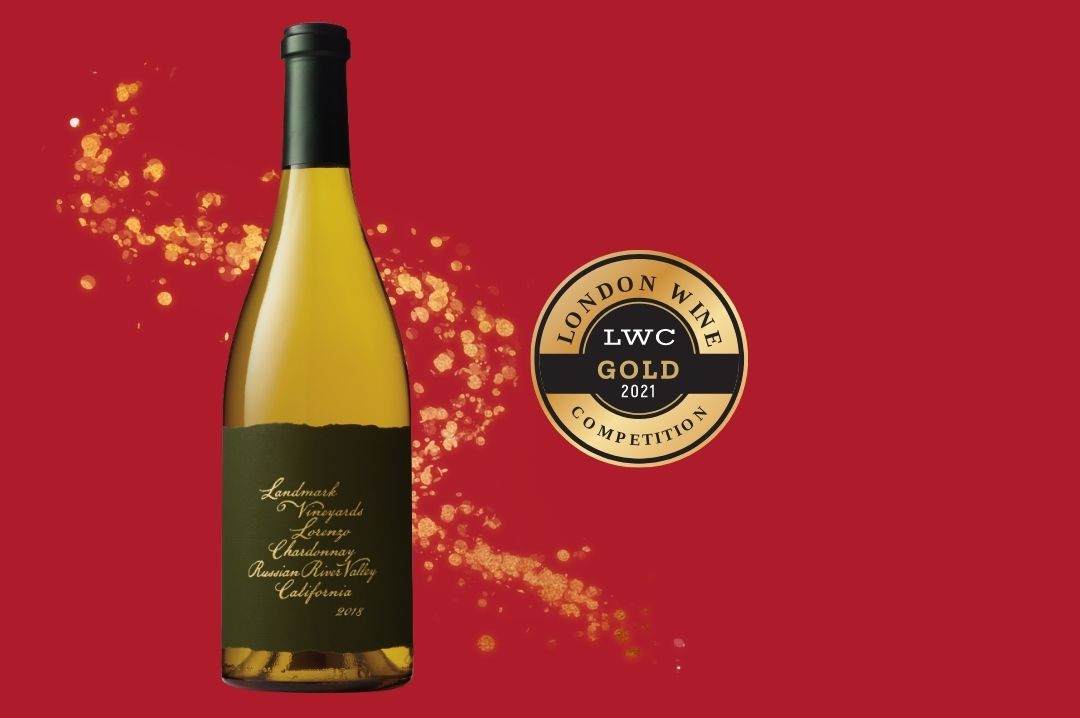 The 2018 Overlook Chardonnay from the Landmark Vineyards was crafted from 42 separate blocks of grapes sourced from premium Sonoma County vineyards. At Landmark Vineyards, grapes are aged in French oak barrels, creating complex, aromatic wines with deep, expressive flavours. The Overlook Chardonnay has a nose full of the rich flavours of butterscotch and vanilla. On the palate, it has flavours of ripe fruit like peaches, lemon, and a well-integrated balance of spices like cinnamon and vanilla.
Twisted Cedar Zinfandel
(94 points)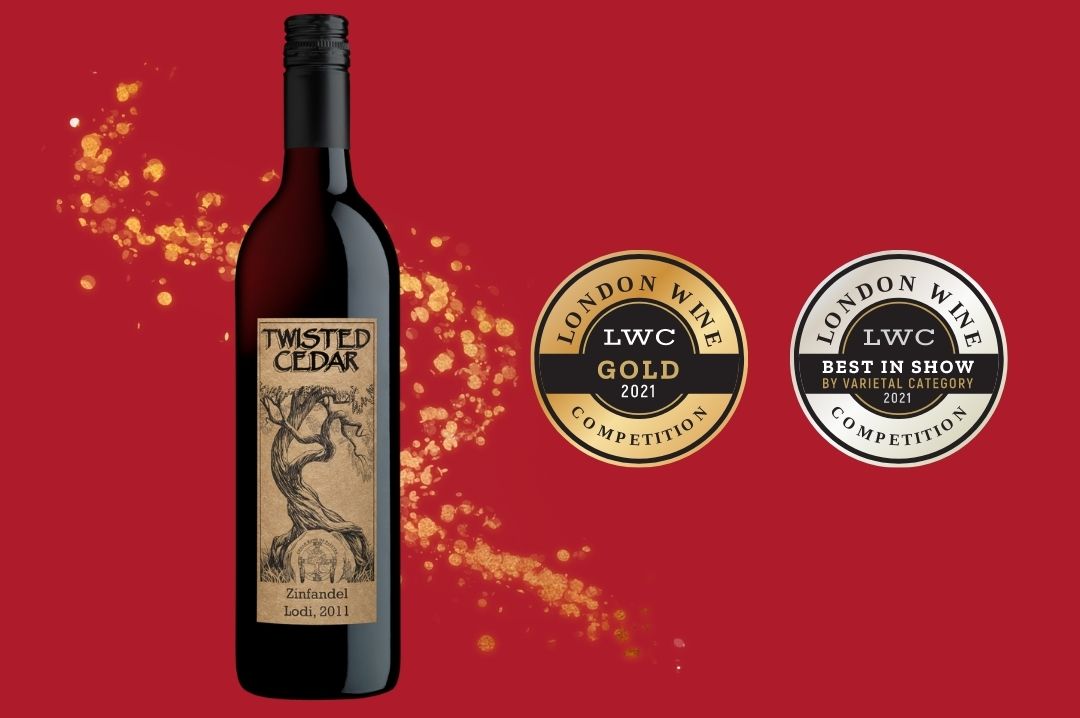 This award-winning Zinfandel was recognised as 'Best in Show by Varietal (Zinfandel)', and pays tribute to the Paiute Indians. The Cedar Band of Paiute Indians, one of the Paiute Indian Tribe of Utah's five component Bands, owns the Twisted Cedar Wine brand entirely.
This zinfandel is soft, generous, and fleshy with notes of red cherries, cranberries, plum, pepper, and cinnamon. Spices and earth deliver on the medium-bodied palate with a sweet finish on primary rip fruit. The wine is great and will improve after further aging.
Cyrus
(94 points)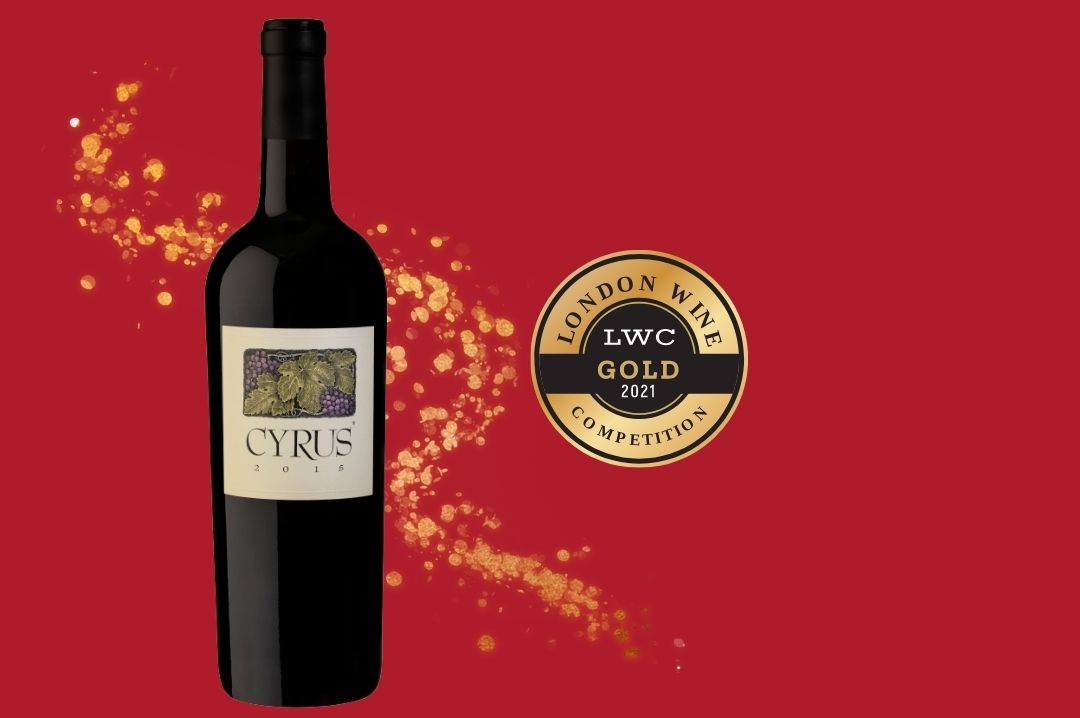 From the home of Alexander Valley Vineyards, CYRUS pays homage to the region, and Cyrus Alexander, the man himself who rode to the valley in 1840 settled in with his family. The 2015 CYRUS is a blend of cabernet sauvignon, merlot, and cabernet franc varietals. This wine has aromas of ripe black currant jam with black cherry and black plum with vanilla, toasted oak, chocolate coffee, and sweet vanilla. There are flavors of figs, cassis, and coconut on the plate.
L'oppidum
(94 points)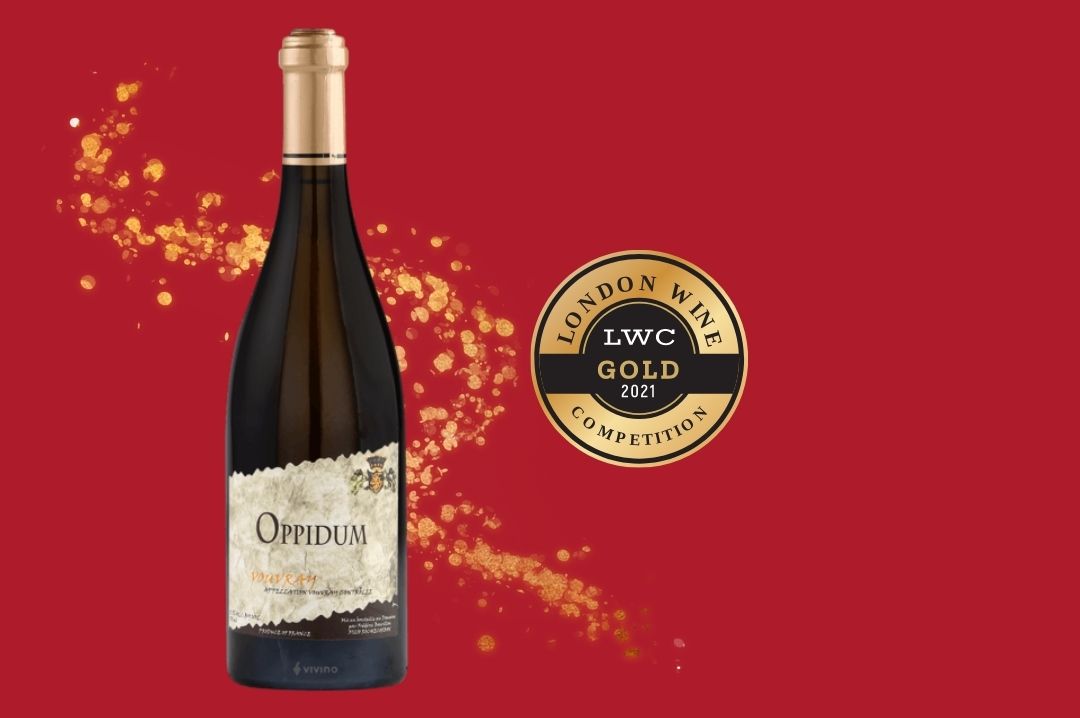 L'oppidum, produced at Domaine Bourillon Dorléans is the ideal wine for special occasions and festive meals. In 1921, Gaston Dorléans created the Bourillon Dorléans wine estate in Rochecorbon (37), to dedicatedly craft wines from the chenin blanc varietal. This Chenin Blanc is packed with apricot, apple skin, candied lemon peel on the palate with hints of roasted almonds and vanilla. There is a lovely sweet & sour backbone with a fresh and long finish. L'oppidum is a great match with seafood, crustaceans, lobster, chicken, and truffle.
Habla Del Silencio
(94 points)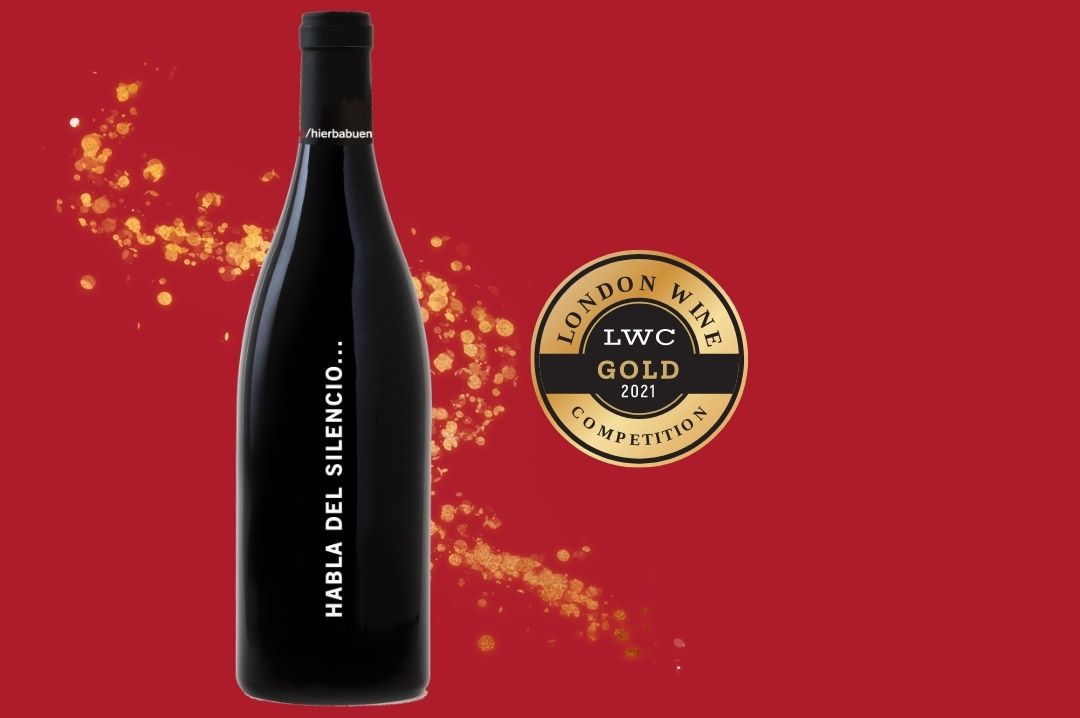 Habla del Silencio (Speak of Silence) by the Bodegas Habla winery is a robust wine made from syrah, cabernet sauvignon, tempranillo, and cabernet franc. Habla del Silencio is deep ruby-red coloured with aromas of berries and red fruits with black pepper. The wine is spicy on the mid-palate with sweet notes of mint, vanilla, and chocolate. A complex wine with a long finish that has great aging potential.
Habla Nº20
(94 points)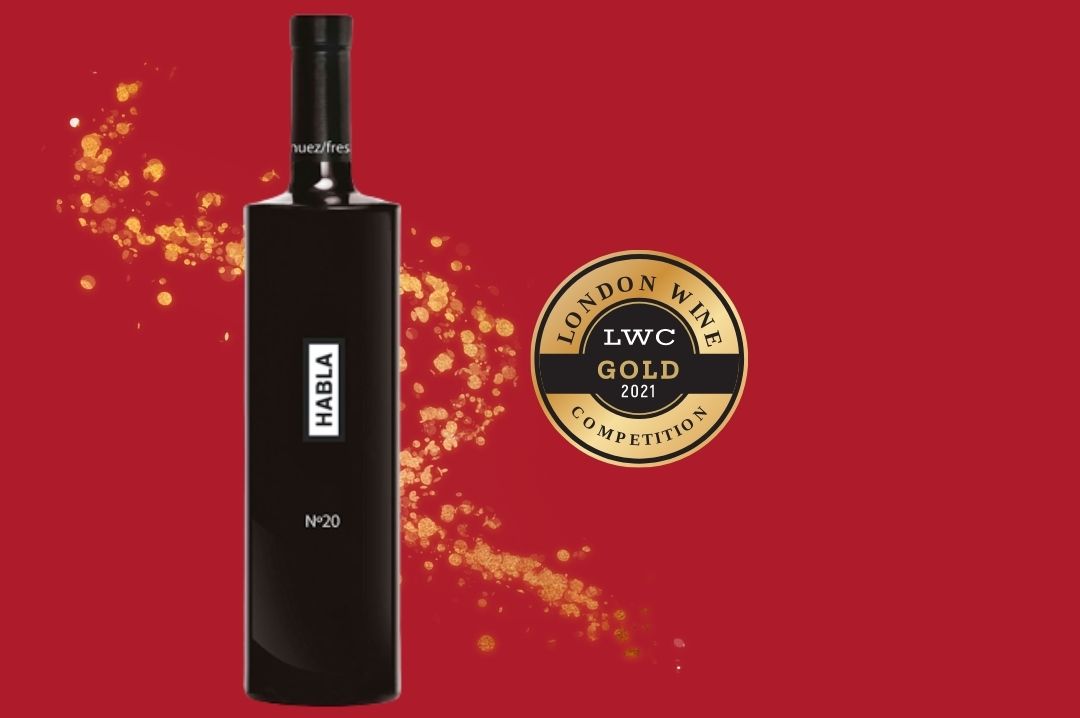 Another gold medalist by Bodegas Habla winery, Habla Nº20 is the reflection of the best possible syrah in the privileged Tierra Trujillana. At Bodegas Habla, Nº20 has aged for 12 months thus providing a window of sensations for the nose and tongue. The great flower concentration makes the wine interesting which will develop further aromas with aging. Its earthy minerality brings the lift of freshness and a long finish. This is a modern wine with a great mix of flavours and is well-balanced on the palate.
Quinta do Gradil 1492
(94 points)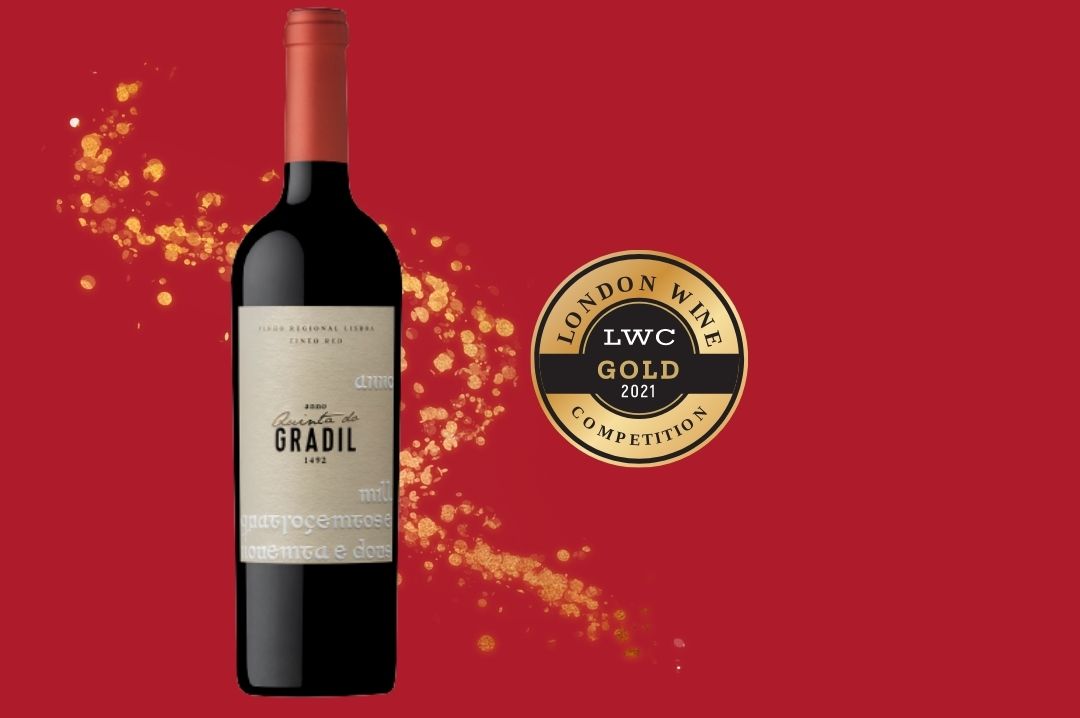 Birthing from the Quinta do Gradil Winery, the Quinta do Gradil 1492 is a Touriga Nacional which opens with aromas of dark fruit berries, cooked blue fruit, floral notes, and spices. It is fleshy with a sweet tone and ripe fruit and spices on the palate. The wine is weighty and is rich in complex flavors.
Levrier by Jo Irvine 2017 Peritas Zinfandel
(93 points)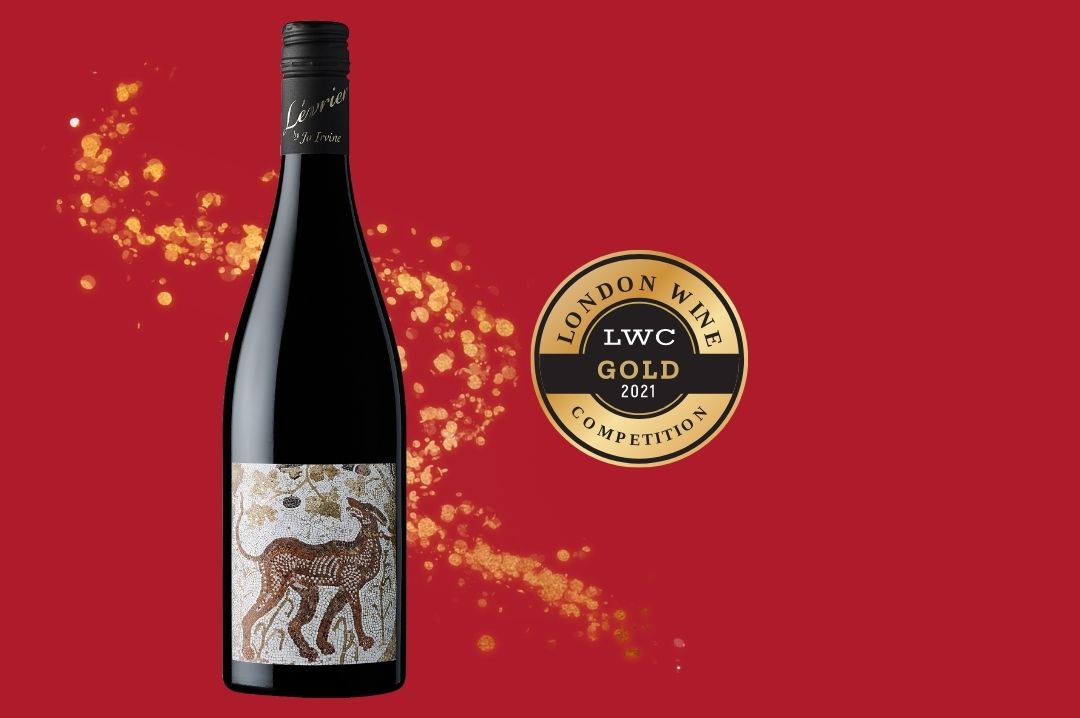 Another representation by Levrier, the 2017 Peritas Zinfandel is a dark and dense wine with notes of red and black fruit, pepper, plums, and oregano. The wine is ripe on the mid-palate with herbal and savory notes. It showcases balanced acidity with a touch of heat.
Hahndorf Hill Gru Gruner Veltliner
(93 points)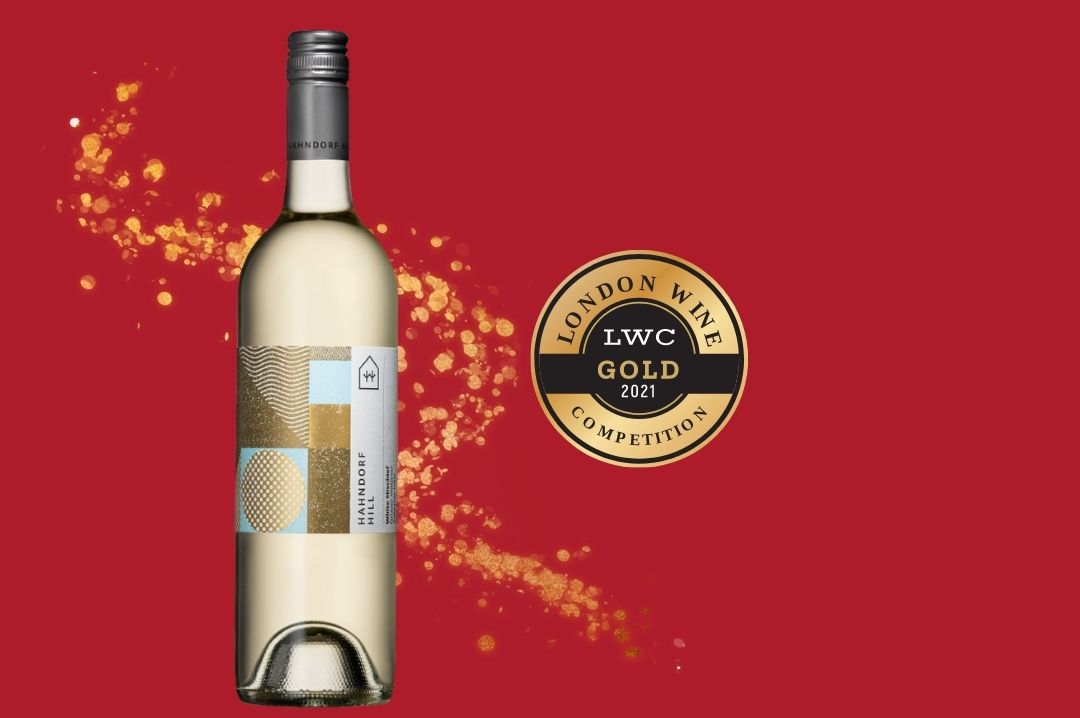 At Hahndorf Hill winery, they produce four different styles of Gruner Veltliner, of which Gru Gruner is their classic style. Fun fact, Hahndorf Hill is actually the first Australian producer of the Gruner Veltliner varietal.
The 2020 vintage of Gru Gruner Veltliner has a fresh and vibrant nose with notes of wet rocks, saline, and some spice undertones. This white wine is juicy and fresh with green apples and conference pear notes with kiwi and honeydew melon to finish. The wine is quite complex with a long finish.
Nest Egg Shiraz
(93 points)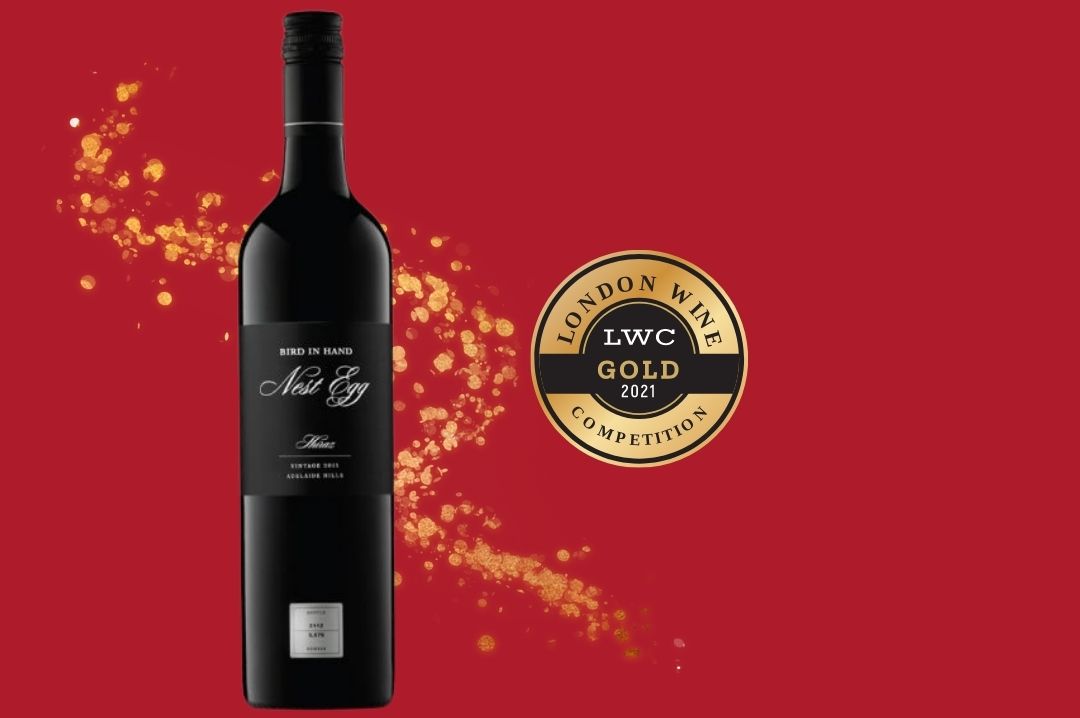 This Australian Nest Egg Shiraz by Bird in Hand Winery has a rich crimson colour with powerful notes of dark cherries, spice, and black pepper. It has pronounced aromas of blackberries, black pepper, black olives, and violet nuances. Robust with ripe tannins and a mouth-watering finish, this is a vibrant tasting wine that is suitable for aging.
Shaw Wines Cabernet Shiraz 2018
(93 points)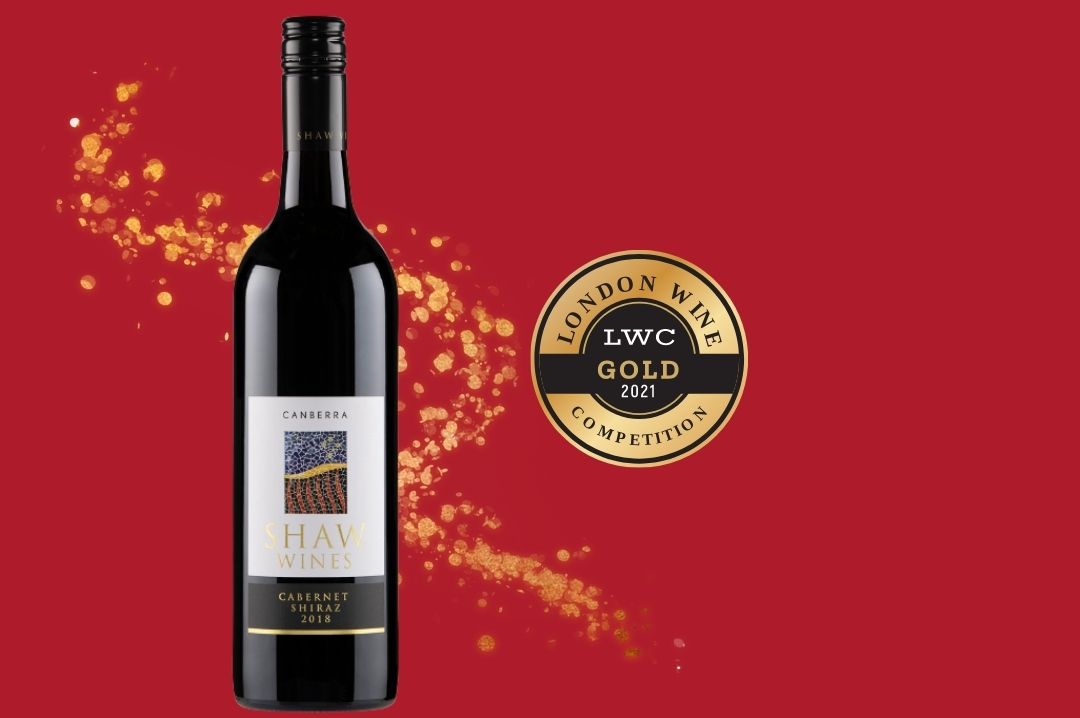 Shaw Wines is a family-run winery based in Murrumbateman, NSW, in the heart of Canberra's cool-climate wine area. This traditional Australian blend, the 2018 Cabernet Shiraz exhibits blackberry and mocha undertones with a palate of blackberry and elegant white pepper and lengthy tannins. This wine is driven by both fruit and spices with ripe blackcurrant, violet, and plum. The palate is very smooth with high freshness highlighted by eucalyptus and a ripe fruit note.
2018 Brothers in Arms No 6 Cabernet Sauvignon
(93 points)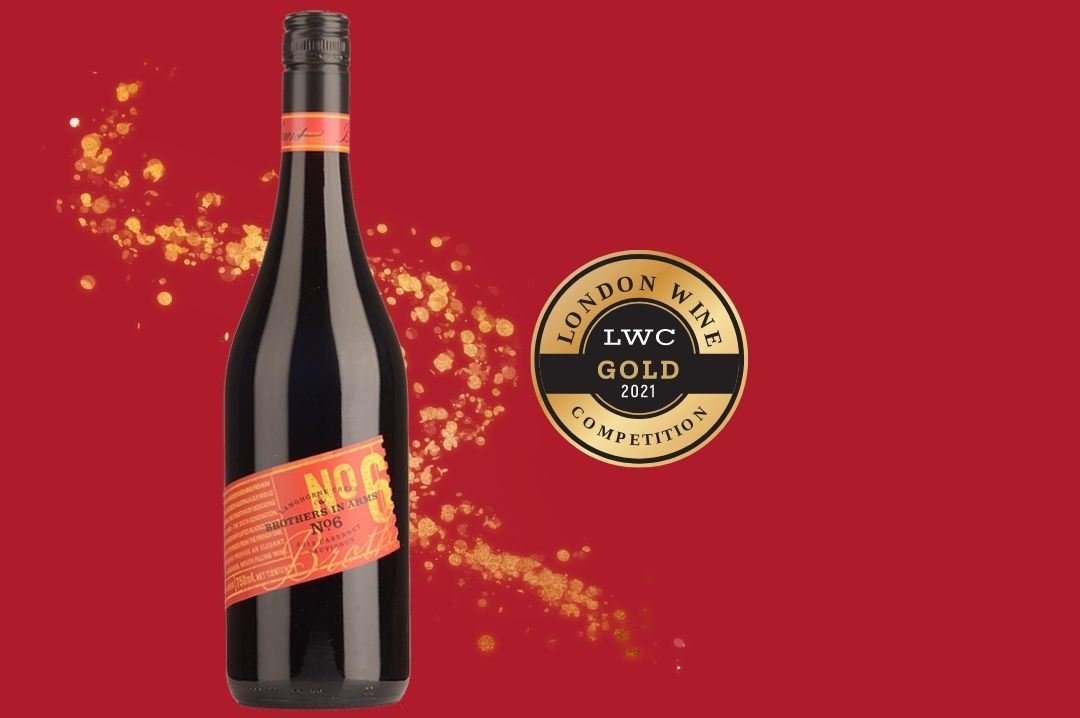 At Brothers in Arms winery, they put heart and soul into full-bodied wines that are authentic to the estate and true to the region. The wines produced here are a reflection of their family tradition and showcases high-quality fruit. The 2018 No. 6 Cabernet Sauvignon has aromas of dense blueberries, cassis, green pepper spices. The wine is juicy with a dense and ripe delivery. Combined with black currant, smoked meat, and spices, this is a complex wine with the potential for further aging.