Six Tipples, One Brand.
Six friends and a drink is a recipe for success and not just as a sitcom. Vita Citric Spirits' bring you a bunch of low-alcohol cocktails!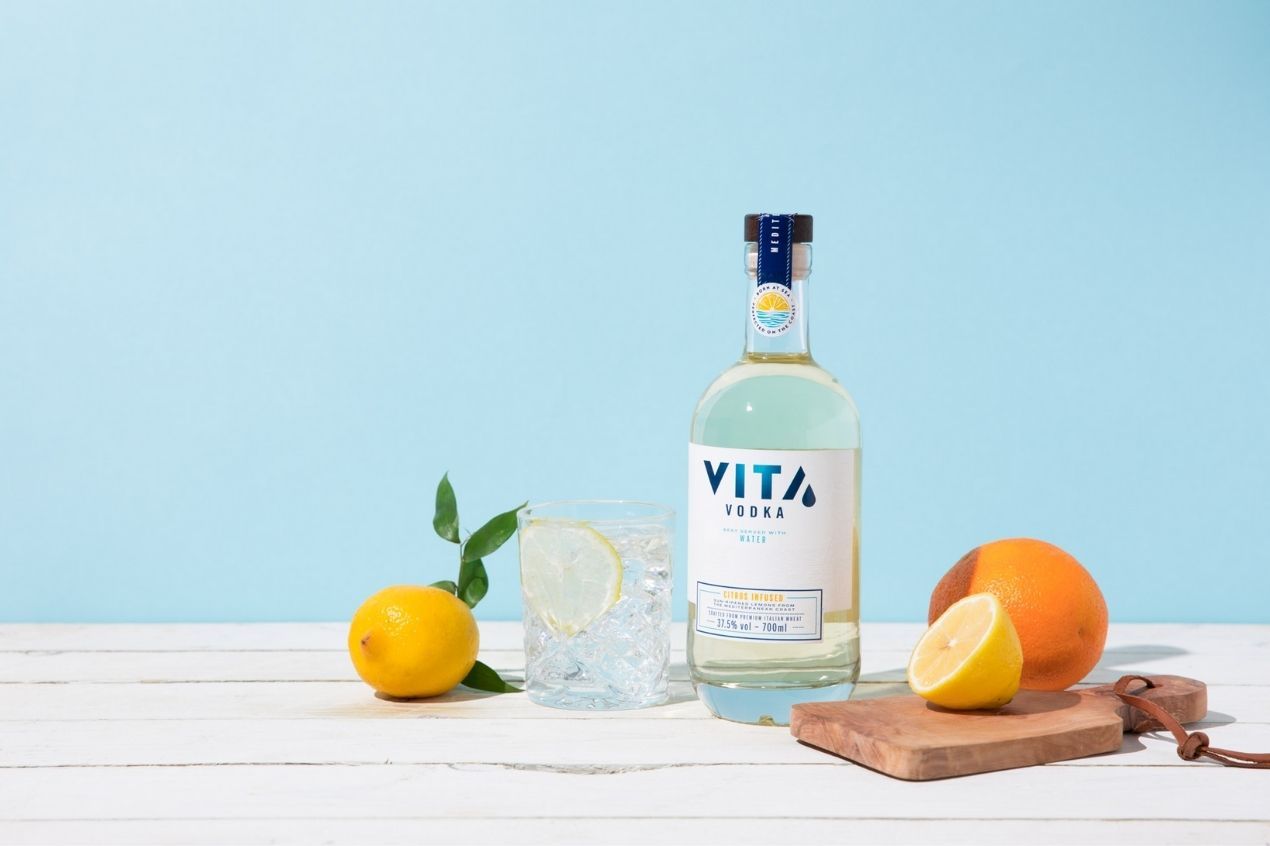 As the sun was setting and giving way to a picturesque purple sky, six friends were celebrating the end of a long and memorable summer on a boat. As they partied in Ibiza with their favourite drinks in hand, they also had that one conversation every group of friends has during a holiday. The "we won't drink so much" conversation. While most of these conversations disappear into thin air by the time the next trip comes along, this particular conversation in Ibiza led to an award-winning brand.
When the friends went back to their day-to-day lives, the conversation they had had during their holiday about conceiving spirits free from additives, low in calories and keeping a fresh and natural flavour was still alive in their minds. To come up with this sort of a spirit, they partnered with a family-owned distillery in Barcelona that had 142 years of experience in crafting vodka. Once the partnership was in place, they explored the Mediterranean region for 18 months in search of the right ingredients.
Once everything was in place, the thought from Ibiza became a reality with the introduction of the Vita Citric Spirit. The dedication and the effort put in by the team to redefine drinking as they call it was richly rewarded at the 2021 London Spirits Competition, with Vita Vodka and Aqua Vitae taking home silver medals.
Vita Vodka is a triple distilled Mediterranean vodka that bursts into natural and fresh citrus flavours. It has a long-lasting taste with flavours of lemon tart with its citrus nose reminiscent of a nice limoncello. The Aqua Vitae on the other hand has aromas of herbs, sweet anise, fennel, liquorice and fresh flowers. The palate has spicy notes and the Aqua Vitae has a lingering finish.
Both of these spirits, as the friends wanted, have turned into great bases for a variety of cocktails. All of these cocktails are well qualified to be poured at your next party, one post which you don't need to think about stopping drinking. Here's how to mix them up:
Aqua Vita
Ingredients:
35 ml Vita Vodka
200 ml still water
Method:
Pour Vita Vodka onto large ice cubes, topped with 200ml of carefully added sparkling water. Add a lemon slice to intensify the citrusy aromas, and garnish with mint leaves to heighten the freshness.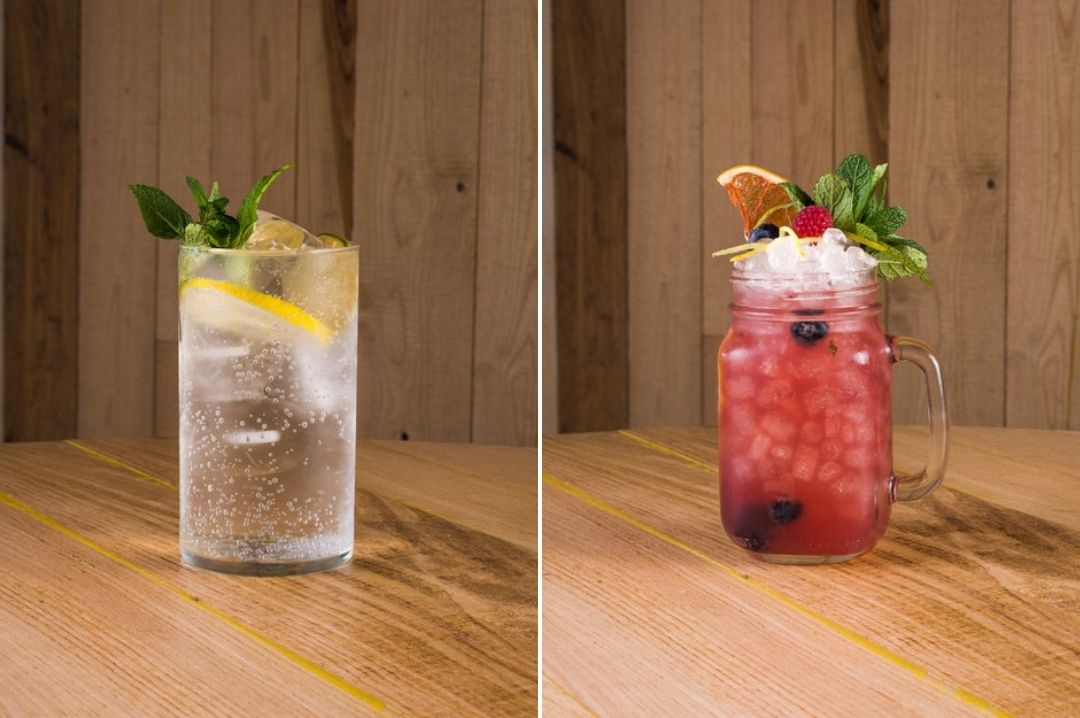 The Aqua Vita and Viva La Vita, Source Website
Vita Fashioned
Ingredients:
50 ml Vita Vodka
2 dashes Peach Bitters
2 Cherries
10 ml Monin sugar-free sweetener syrup
Optional Soda Water
Method:
A Mediterranean, low sugar take on the Old Fashioned. In a rocks glass, stir syrup and bitters. Add one large ice cube. Pour in vodka, and stir. Top with soda water. Garnish with an orange twist and brandied cherries.
Palomita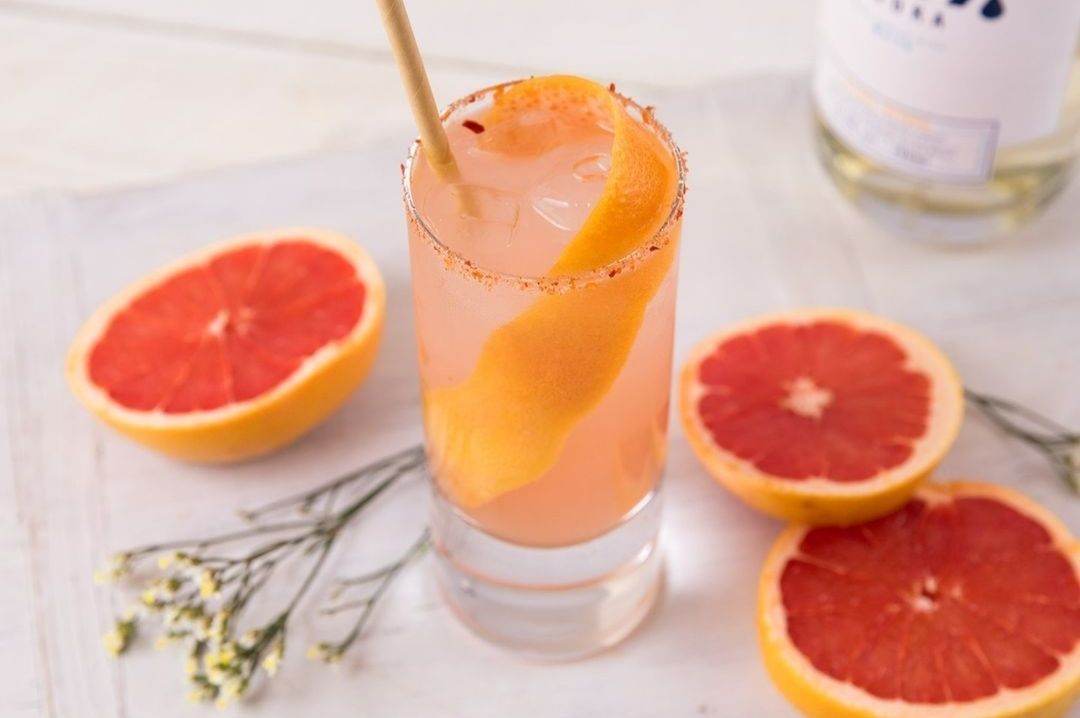 The Palomita, Source Instagram
Ingredients:
50 ml Vita Vodka
50 ml Fresh grapefruit juice
150 ml soda water
Method:
A fruity and refreshing drink with a bit of fizz. Combine the 3 simple ingredients over ice. Garnish with a chili salt rim.
Vita Refresher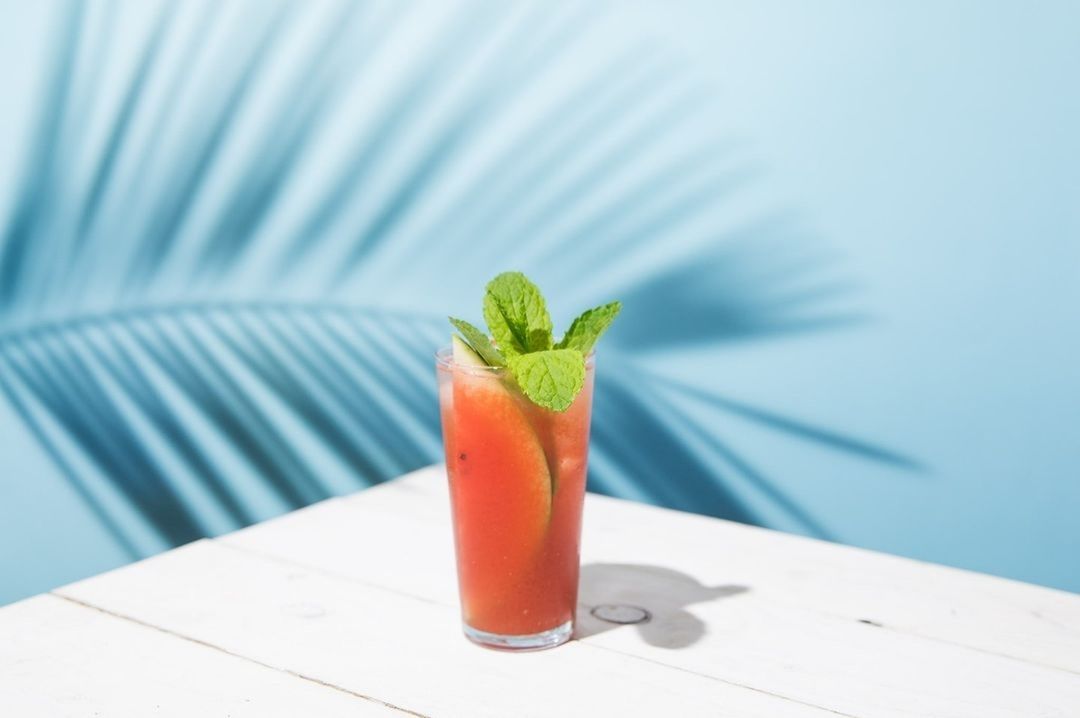 The Vita Refresher, Source Instagram
Ingredients:
50 ml Vita Vodka
4 chunks of fresh cucumber
4 chunks of fresh mint leaves
Watermelon slice
Mint sprig
Method:
Place the vodka, cucumber and watermelon into a blender (use frozen fruit & veg or add ice). Fine strain and pour into a highball glass. Garnish with a watermelon slice and mint spring.
Vita Mule
Ingredients:
50 ml Vita Vodka
120 ml Ginger Beer
2 Lime Wedges
Drop Cranberry Juice
Drop Angostura Bitters
Method:
Build in a copper mug over ice. Combine vodka and freshly squeezed lime juice. Top with low sugar ginger beer. Add a drop of cranberry juice and a dash of Angostura bitters. Stir gently and garnish with a mint stem.
Viva La Vita
Ingredients:
35 ml Vita Vodka
Blueberries and raspberries
Cranberry Juice
Sparkling Water
Method:
The spine of Vita Citric Spirit's low sugar cocktails. Crush selected blueberries and raspberries into 35 ml of pure Vita, splash with large ice cubes and top with cranberry juice and sparkling water. Add crushed ice, and top with mint leaves and a lemon twist to boost its freshness.
Apart from these six concoctions, Vita Citric Spirit also has another amazing cocktail up its sleeve. The Vita Verdoni makes the drinker feel like the jungles of South West Mexico are singing through their senses.
The story of Vita Citric Spirits is as memorable as their spirits and it is a refreshing tale of how "I will never drink again" can actually have great results.
Header Image- Vita Vodka, Source Facebook
Royal Horticultural Halls, London, The Lindley Hall, 80 Vincent Square, London SW1P 2PB, United Kingdom, United Kingdom
Register Now
Royal Horticultural Halls, London, The Lindley Hall, 80 Vincent Square, London SW1P 2PB, United Kingdom
Register Now